Please wait...

Descriptive Writing For SSC CGL Tier 3 Examination: Tips, Topics and Writing Skills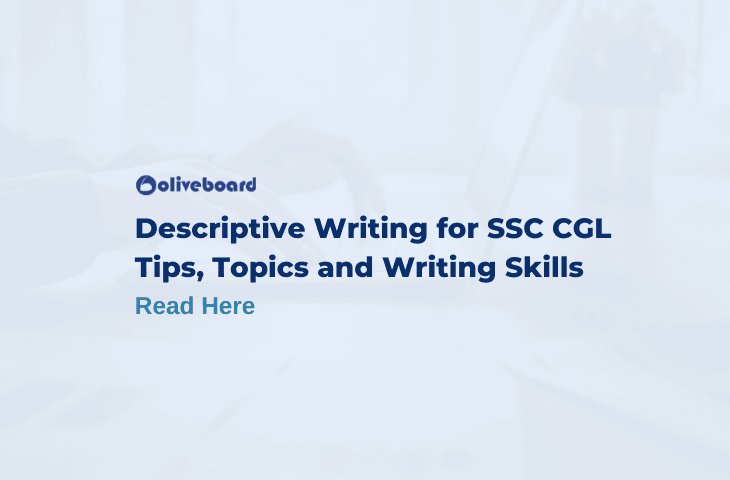 Descriptive Writing For SSC CGL Tier 3: Descriptive writing is an important part of the SSC CGL Tier 3 Examination. The descriptive writing for SSC CGL Tier 3 exam paper will focus on the following topics: essay, letter, precis and application.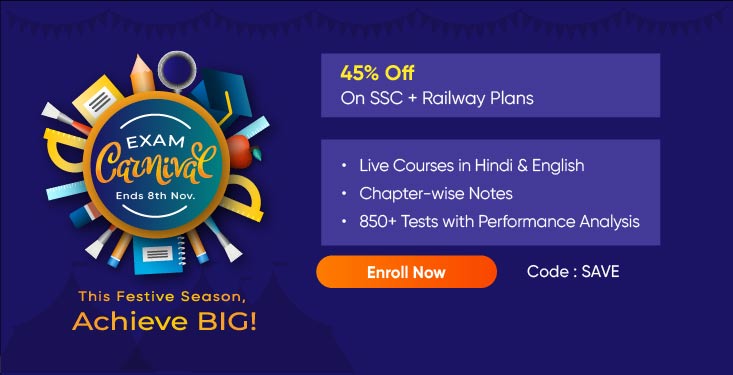 It is possible to score a lot of marks in this section. For that, you need to learn about the kind of topics that might appear in your exam. Usually topics centre around current events. They may be social, technological, political or economic.
Read and research into these events so that you have clear ideas and opinions that you can distinctly present in the essays or letters. In this blog, Descriptive Writing For SSC CGL we will talk about some of the important topics for essays and letters.
Descriptive Writing For SSC CGL: Letter, Essay & Precis Writing Skills
Different parameters for both Letter & Essay writing where you are evaluated and marks distribution are as follows:
Note: The essay should not extend more than 250 words and the word limit for letter is 150 words. Both carry 50 marks each. Full stop, comma, inverted commas, and such other punctuation marks are used in the same box with the particular word.
Below is the structure of the actual sheet given where you have to write an essay and letter for the SSC CGL Tier 3 exam. One box can contain only one word and exceeding the word count can result in the paper not getting rejected or not getting evaluated.
Q) Write an Essay and Letter on the given subject
__________________________________________________________________________________
Common Tips On Essay Writing
Essay Structure – An essay needs to have at least 3 paragraphs wherein, the 1st paragraph will be an introductory one, 2nd paragraph should be the body part which includes the pros and cons of that given topic and a concluding paragraph.
Keep it Concise – One should always stick to the topic asked. Don't be concerned with any additional details that it represents, or comes with. Quality of your content will matter here.
No Grammatical Errors – Be through with English Grammar rules. Making grammar-based errors and spelling errors can have a negative impression on the person evaluating your Essay.
Use Phrasal Verbs and Idioms – Writing a catchy quote at the beginning and at the end of your essay will make your essay stand out and will eventually earn you some extra brownie points.
Simple and clear language – As far as possible, use simple language so that the points you try to put can be understood easily and also there are fewer chances of making errors.
Be neutral – Try to stay as neutral as possible. Do not to showcase your personal opinions towards one party over the other.
Stick to the word limit – Always try to stick to the word limit. Do not exceed your word limit from 250 words at any cause.
Common Tips on Letter Writing
Stick to the Word limit – 150 words.
Use correct format and salutation (different for both).
While writing a letter grammar, spellings, punctuations, and indentation should be taken care of.
3 paragraphs – an introductory paragraph, a body, and a concluding paragraph.
Try not to go beyond a single paragraph for the body.
Use simple and straightforward sentences.
The letter should have a flow, clearly mentioning the purpose of writing.
Make sure that you do not use jargon, slangs or abbreviations.
Common Tips for Precis Writing
Stick to the Word limit – 100 words.
Read the passage about 2-3 times to grasp an idea about the passage and the basic points that you need to include in your precis.
As a rule the precis should be one-third of the original passage.
Make a note of the essential points of the passage and exclude the rest.
Do not jumble up the points. Maintain the writers order and tone.
Write in your own words, avoid using I and do not borrow words from the passage.
Choose a relatable heading for your precis

Descriptive Writing For SSC CGL: Important Topics For Essay & Letter Writing
Essays carry more marks than letters. You will be tested on your knowledge and capacity of unique thinking through the essay. Go over newspapers and opinion articles thoroughly.
Following are some of the important topics that need to be covered if you want to score good marks in the SSC CGL Tier 3 Descriptive paper .
Article 370 of the Indian Constitution
New Education Policy
Women Empowerment
Online education – Pros and Cons
Agriculture Bill 2020 – Impact on Farmers
Omicron Virus
Rafale Fighter Jet
Uniform Civil Code
Azadi Ka Amrit Mahotsav
Electronic Vehicles: The Future of Transport
Startup ecosystem in India
Cryptocurrency – Pros and Cons
Global Warming
Merger of public sector banks
Social Media – Pros and Cons
Cybersecurity and banking
Youth and Unemployment
Impact of COVID-19 on Indian Economy
Mobile addiction among youth
Atmanirbhar Bharat
Kashi Vishwanath Corridor
Union Budget 2022
Olympic Games Tokyo 2020
Vocal for Local
Make in India
Role of Vaccines in Pandemic
Digital India
Letters can be formal or informal.
Here are a few formal letter topics-
Write a letter to the branch manager of your bank to conduct a campaign in your area to create awareness about the benefits of KYC.
Write a letter to the Superintendent of Police of your district suggesting steps to make the police department more approachable.
Write a letter to the editor of a local newspaper detailing the losses suffered by local retailers during online sales during festivals.
Write a letter to the editor of a local newspaper about the stray animal problem getting out of hand in your locality.
Complaint letter to the manager of a restaurant about bad food quality and service
Complaint letter about regarding increasing noise pollution
Complaint letter to municipal chairman regarding dumping of garbage in main road.
Letter to Bank Manager to reissue your ATM Card.
Letter expressing your views on corruption in this country.
Request letter for greater frequency of Public Transport (Bus Service) in your area.
Informal letters topics-
letter to your younger sibling, stating the importance of a healthy diet and the reasons for avoiding junk food.
Write a letter to your younger sibling, who has recently started working, to not take too much stress at work.
Write a letter to your younger sibling about the recent changes in traffic rules and fines, advising him/her to be cautious.
Letter to your favorite novelist about his/her recent novel
Letter to your sister congratulating her on her promotion
Letter to your friend who is depressed
Letter to your parents advising them to invest in mutual funds
Letter to invite your friend to your brother's wedding
Letter to convince your friend to take better care of her health.
Prepare these topics or any similar topic that attracts your attention and you will be good to go.
This was all about Descriptive Writing For SSC CGL. We have given you all the exam-related information. Subscribe to Oliveboard and get access to specifically designed courses to help you crack the exam.
Do check our different courses and start preparing for the exams with the best mock test series on Oliveboard .
RBI Grade B
Also Check:
100+ Free Mock Tests
Oliveboard Mobile App
Oliveboard's discuss forum
Oliveboard Telegram Group
Download BOLT – FREE monthly general awareness Ebook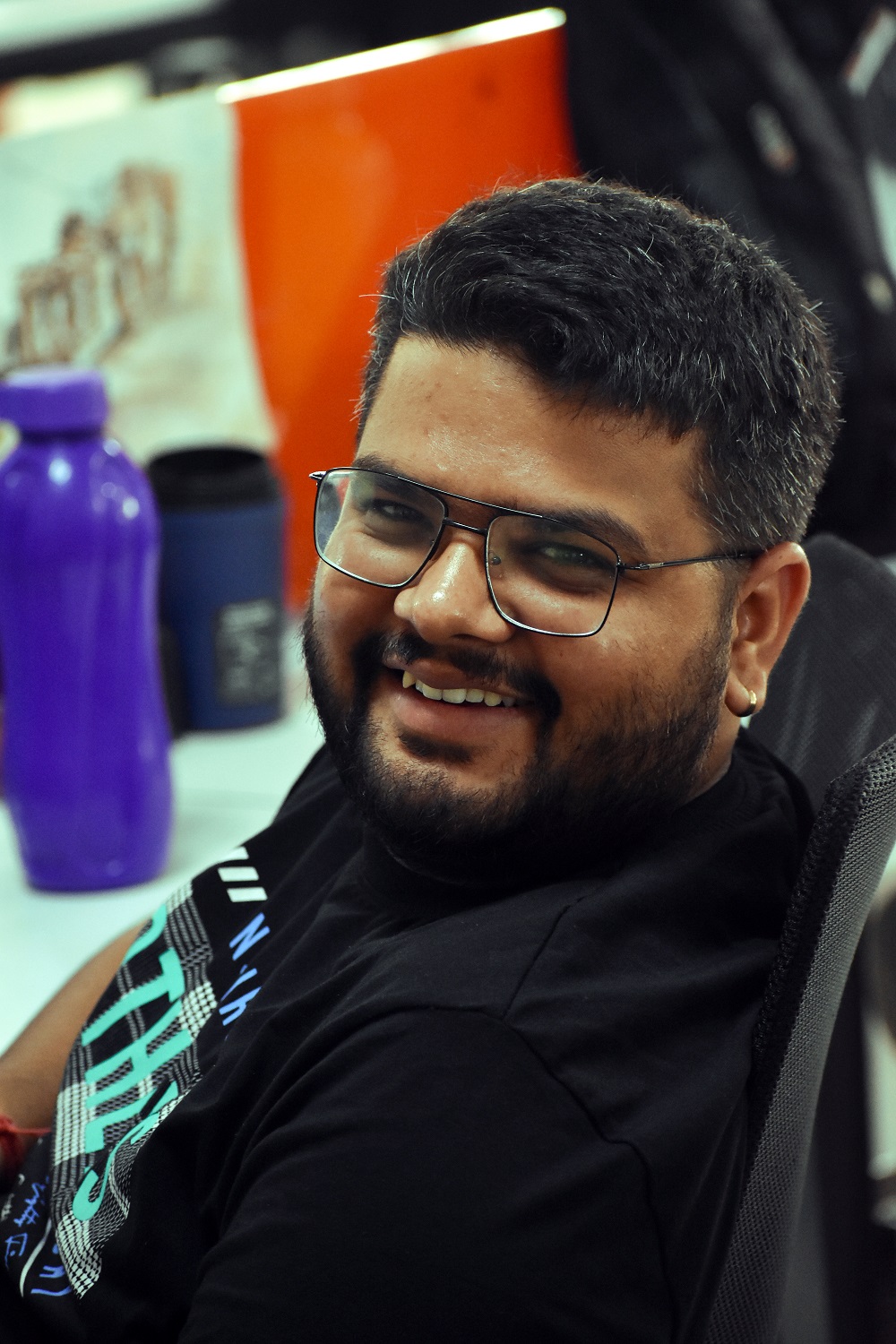 Dikshant (DJ) is an engineer turned banker. He has cleared many competitive exams before his current placement. Being an officer in the bank, DJ is super busy but makes sure that he always finds time for writing informative & exam-oriented content to help students in cracking competitive exams such as SBI, IBPS, SSC, JAIIB/ CAIIB and many more.
  Oliveboard Live Courses & Mock Test Series
Download 500+ Free Ebooks for Govt. Exams Preparations
Attempt Free SSC CGL Mock Test 2023
Attempt Free IBPS Mock Test 2023
Attempt Free SSC CHSL Mock Test 2023
Download Oliveboard App
Follow Us on Google News for Latest Update
Join Telegram Group for Latest Govt Jobs Update

Leave a comment Cancel reply
Download 500+ Free Ebooks (Limited Offer)👉👉
Thank You 🙌

SSC CHSL Course
SSC CGL Course
Daily current affairs
Topic wise current affairs
TOPIC WISE CURRENT AFFAIRS 2020-21: LAST ONE YEAR
last one year current affairs
LAST ONE YEAR CURRENT AFFAIRS
Monthly current affairs
MONTHLY CURRENT AFFAIRS
Typing Module
TEST PORTAL

SSC CGL Tier3 Descriptive writing FAQ by Pinnacle
Based on latest Pattern
English Medium eBooks
SSC CGL Tier 3 Frequently asked questions (FAQ ) by students and answers given by Pinnacle.
Q1. I have read the instructions mentioned on the ssc chsl response sheet that candidates don't have to write any personal address or any personal information in booklet anywhere. so I am in dilemma that if i create any fake address in writing letter then it may resemble to examiner as personal address. sir I want to know that if i use any address or name other than mine then whether it will be considered as personal ??
Pinnacle Answer.
Pinnacle is following CBSE pattern ( Neeru Madam Video) and an imaginary address is suggested or suggest the use of limited ABC / XYZ. Sometimes students start writing for everything XYZ that gives a bad impression and indicates poor imagination/ creative skills.
However this is expected from SSC to give a hypothetical name and address so that uniformity can be ascertained. In otherwise scenario student has to use his creativity following SSC guidelines not to disclose personal information but at least decent address not just ABC, Delhi. E.g.
New Delhi -1100065
In above case since mobile/ contact numbers are not mentioned but a decent address is given which has a professional look ( below not recommended)
...............
...........
ABC newspaper
However nothing is 100% wrong or right but comparatively more convincing and logical for you to opt.
However if SSC says Rakesh kumar resident of Pitampura Delhi then students job will be easier. But SSC wants to evaluate writing skills then creativity is also part of writing. In that scenario you have to play safe but at the same time you need to be convincing and authoritative in your writing.
Neeru madam Videos indicate that imagination and creativity along with convincing is expected from students. She emphasized to avoid excessive or deliberately creating XYZ situation at every place where the student could write convincing and creative. E.g. in 1009 All India test held on 11 th March test few students wrote
Examination Hall
This is not convincing as in question it was said that you are a Principal of College. A principal cannot be in examination hall.So read the question carefully before you create a sender's address
SSC will be more informative and directive or only stop malpractices is the sole motto will be clear on 19th March. Nakal Mafia and coaching centres are big hurdles for SSC to evaluate student's creativity and fine-tune the objectivity of the test of descriptive writing.
So you can appropriately reconcile SSC and descriptive writing objectives as per situation on 19th March.
Q2. in formal letter whether Sir will be after the subject or before?
There are different people , different approaches , different boards , institutions you will find few variations and evolutionary approaches in writing style. We have followed in Neeru madam videos NCERT/ CBSE pattern. Refer CBSE Model answer sheet . See marking scheme of CBSE Click here . We consider NCERT as an authentic source. Also Government of India manual to ask its all department / employees to follow this pattern. Link
However other boards have variations such as ICSE and state boards. It does not mean that others are wrong. So both using the subject before or after the salutation are correct. Similarly using words like Sir or Sir/madam , Dear sir or respected sir or respected sir / madam all are correct. Let the ideas of evolution flourish instead of becoming judgmental in narrow context. No body is going to deduct marks in SSC exam. No commission wants to create a controversy and remain in dilemma of fixed thoughts. This is a test of writing skills and reasonably expected format not rules or absolute format that creates controversy. NCERT is also advocating this. NCERT has mentioned the difference " Exit versus Entrance Exams". Link .
We advice that you should keep 1 st Subject then Sir . Majority of boards and governments follow this. It is also more logical and makes more continuity with introduction. But if you write Sir and then subject it is not wrong, you can do that. But examiner may be sometimes rigid and take a stand what Government of India uses then it will be risky. So better is to avoid confusion and go with majority boards and Government of India. However in few business communication books you may find first sir than subject and body portion is very brief. It does not mean that is wrong but a style of conveying information instead of wasting so much time on introduction.
Q3. there are various types of letters like in hindi these are avedan patra, sampadak k naam patra, ardhsarkari patra, suchna sambandhi patra, press vigyapti etc. and all these have different formats as i've seen in a book of arihant publication so which you consider to be important for which we really need to focus on?
In broader sense you can segregate in formal and informal letter. Then as per sense and requirement you can modify little bit however basic character shall remain same. In modern times impressive presentation is better word to denote format. So ideally nothing is wrong or right be assured. How do you communicate within reasonable sense of formal and informal format / structure is the trend which is never constant and should not bother your creativity. Be creative less formative.
Q4. sir in ssc chsl exam instruction was, that +10% may be evaluated but the word "may" creates doubt so whether we should strictly stick to the word limit of 250 ?
This is more indicative less judgmental. If 250 words are asked so ideally there is a range of around 240- 270 in which you should finish. No body is deducting marks in real exam on such issues to create controversy and suppress writing skills. However somebody is crossing limits with margins (10%) that is reflecting not able to express within expected quantum. So SSC may choose to skip extra portion to evaluate instead of penalizing. But when you cross words limit examiner sense something missing and indirectly will evaluate it as poor quality contents so ultimately you will suffer.
In general no government organization wants to create controversy for such issues and kill creativity , innovation, presentation ability.
You should not pay much attention what others are interpreting. Be confident. 250 means 240-270 is safe. Q5. I want to know whether we have to write subject after salutation in letter according to new CBSE format.
CBSE is not claiming any new format. CBSE advocates flexibility in learning and creative writing. Even if we take it as new pattern, can we say CBSE was wrong so many years and now today it is right? Can we say Government of India is wrong in its manual? Link . No need to become confused. In fact there is no new pattern existence. Are 30+ boards in India wrong and only one thing is correct. Is our level of learning so immature and defective.
Q6. In word limit of letter 150 is for entire letter or for body only.
Entire letter. You can keep it within 140-160 words limit.
Q7. If we write more than prescribed word limit, will they cut the extra portion or they won't evaluate the whole paper .
They will evaluate within word limit. Obviously marks won't be zero but will be lower side for not completing word limits and it will also impact quality of contents.
Q8. Do we have to remember launch date of government schemes as seen from chsl descriptive evaluation.
If you know then it is good. It depends on the topic and significance of the date for that topic. Writing effective and relevant data can be helpful in securing more marks.
Q9. Also suggest some must do topics for the exam which are likely to come.
Focus on writing skills so that you can write on any topic. Still you want topics you can select current topics from Pinnacle Paper codes. Go to Tier 3 Dashboard. All papers are at one place.
Q10. Also I want to improve my score so that I can score 80+ .kindly make a video on last minute exam tips to get an edge over other candidates.
Based on your medium prepare 20 quotations. See toppers response sheets. Make notes for impressive lines and words. Try to infuse those in your writing.
Q11. there is a new format for letter writing told by some coaching institutes. Which is the correct one?
Commercial coaching centres always tell new format just like when you go to any showroom the sales boy will tell you about new arrival. You will be happy. In fact these new arrival could be last year stock clearance. So judge that arrival in the larger context. In fact coaching centres need attention and will do something like new scheme, new syllabus, changed syllabus, new trends, new pattern, sure questions, important topics, new tricks, trendy tricks, guaranteed selection, X% discount, free etc. In marketing a quote is "if you cannot convince then confuse him you have done your job". In market economy ultimate goal is profit. Now students or consumers have to become intelligent.
Q12. can fluid/whitener be used in exam? how to manage cuttings if some of them are unavoidable?
Very important. You should have fluid /whitener and if you do any cutting then use it. In this way you can save some blocks also.
Q13. Will we get options for essay and letter?
SSC should provide it so that students are not penalized for their different background. SSC is conducting descriptive writing exams for ssc cgl 1 st time. So we expect 50% chances that SSC will provide options otherwise just like CHSL exam there will be no options.
Q14. can gel pen be used in the exam?
You can use gel pen but it is risky as quality of paper may not support it. It is advisable to use blue or black ball point good quality pen. You should have 2-3 pens with you while going in the exam centre. You should also have pencil/ eraser for rough work especially for essay to gather few important points and making those in sequence.
Q15. will wrist watch, clipboard be allowed in the exam?
This exam is 1 st time. Wrist watch , clipboard should not be a problem. We recommend that you should carry wrist watch and clipboard.
Q16. are there separate marks in essay for mentioning the launch date of the program for essays like skill india, demonetisation.
You may not find in question paper but uniform evaluation of all regions and from different evaluators SSC will give guidelines for evaluation and specify in that for those evaluators. It depends on the topic what is the most important thing about that if date/launching is important then marks will be allotted like in the above said cases.
Q17. do hindi medium students score better in ssc descriptive exam than english medium ones. Is there any such evident bias considering CHSL trends?
There should not be any bias according to us. Hindi medium students can also write better. Pinnacle is a classical case. Pinnacle offers course in English medium basically. Despite this in many cases toppers are from Hindi medium. Average score of Hindi medium is also more. Pinnacle is a process based organization. Many English medium students changed their medium after seeing Jyoti Dwivedi writing. They found change as useful. Even most of students for tier 3 in South India know Jyoti Dwivedi for her writing abilities. Many English medium students follow her response sheets.
Q18. will we get some space for rough work?
SSC is taking descriptive writing exam 1 st time. You may get some space on the backside of the question paper or rough work paper. It is advisable that you take along with you one A-4 sheet for rough work. If you are not allowed then you can do with pencil behind the paper.
Q19. Which type of paper ssc will give, plane A4 or box format?
50% chances are there SSC will give you box format like in CHSL. But SSC can also give A4 or space in question paper to write.
Q20. And after how many days of tier 3 , tier 4 will be conducted?
Tier4 paper will be conducted by different regions on different dates and that can range in 15 days schedule. It can be scheduled in April/May.
Q21. I came across the following mark split used for CHSL descriptive correction in a facebook group.
Here, more importance has been given to points (35/50 marks). Specifically like GK test.
In this case we have to concentrate on dumping more data in our paper.
Have you come across such a mark allocation? does this snapshot seem to be true? Should we give more time for specific data on the topic like this split up says?
Or can we follow our normal method we did for tier-3 preparation?
Answer: It depends on the topic. Generally Pinnacle evaluation process takes care of the above issues.
Q22. Will rough sheet/space be provided for creating the draft before writing the Essay?
It is not necessary that you will get. However you can use back space or blank space with pencil and then you can erase. SSC is conducting 1 st time this test for SSC CGL.
Q23. This is with reference to your mail I have a query that in exam there comes a question where one has not any idea about the topic what to write? might be he / she had not gone through it before. Then how to deal with the situation at that time where question of scoring high to get selected arises. I request you to suggest me how to make ourself to deal with? In case above mentioned situation comes.
Answer : You should know 15-20 quotations from diversified range. Think which can be the closest. Find few points /terminologies on rough sheet; develop a picture in mind, and draw simultaneously in that rough paper in sequence. Then start writing. It seems little time consuming but worth to explore ideas.
Q24. Sir, I am your student of tier 3 as well as tier 4. But being a working I am not getting time for both. Many of my test paper of tier 3 programme have left. So I have decided that I will give my whole time in tier 3 programme from now till 19 March. So Please confirm me that till when my tier 4 programme will active. Can I start preparing of tier 4 after tier 3. Hope you will co-operate .
Yes, you can start your preparation after tier 3. Your tests will not lapse.
Q25. Is there any difference in Letter writing and Application writing as both are mentioned in syllabus ?
Letter can be formal or informal. But application means you are applying for anything in a formal language like asking 2 days leaves in an office cannot be informal.
Q26. Sir please tell about 20-30 important topics for the same
If you want to focus on few topics only then give first priority to current issues /topics. From Pinnacle students dashboard you can access all papers and select those which are based on current.
Q27. I have joined this Tier3 course late. I went through the videos and documents. The are very helpful . I am also going through the toppers evaluation videos .
I have few queries regarding Formal Letter writing. They are as follows:
1- In videos you have said not to write "To" and "From" but in documents shared, it is written "To" and "From" in letter format.
secondly, i show many letters of toppers shared there...may have written " To" but not "From". This is creating confusion for me as while evaluating you don't discuss about that point. considering all are right..
Both are correct. Prefer not to use "To" and "From".
Q28. While ending the letter... do we have to use full stop after thanking you... and coma after yours truly ...do we have to leave a line between thanking you and yours truly and also between yours truly and name..
after video it was clear..after evaluation i got confused as many have written comma after every line i.e thanking you, yours truly , xyx... and some of them have not given either comma nor full stop, but said very good written. please guide me.
Answer. Not advisable to use comma , full stop
Q29. sir, my handwriting is poor so i prefer writing each alphabet separately. due to it my writing becomes legible.
will marks be reduced for it ?????
or shall i practice writing in cursive ?
Answer : but it should be in flow. Practice whatever you are writing in your day to day life. In box format it should not make any difference.
Q30. Sir I want to know there will be block in writing. So does preposition, conjunction like to, for all these be count as a word and we have to write it in separate box or this would not be count as another word?
Answer : anything written in a box will be counted as a word. It is advisable not to write in separate box or waste box for just full stop.
Q31. I have a query regarding Tier 4. Is it compulsory to qualify DEST minimum requirement for all posts ?
In result para 5 it was written that DEST has to be given by all. While initial notification tells DEST for few posts. Notification has changed many times since notified. SSC has to issue corrigendum or give more clarity. Till then you should consider it compulsory for all to be on safer side.
Q32. 1. What should I study in last days ?
It depends on individual to individual preparation.
Should I practise test papers ?
Obviously practice is the solution of many problems.
Should I read new topics or keep on revising the topics on which I had prepared my notes ?
It depends on your existing preparation level. But revision is the key.
Is there chances that 3 questions will come ?
There are chances even though very less.
Q33 . if I write descriptive in Hindi language.
Can I give typing test in English or not? Or I will have to give tying/CPT in hindi as well?
You can give in English language.
Q34. In sender's address, should we write 'Examination hall, Allahabad' in address or any dummy address?
It depends on the topic. Examination hall is not the only solution, be prepared from different aspects.
Q35. Should we mention word limit?
There is no need until it is asked.
Q36. My query is - "can i write on the line of the box like we write on basic notebook? or writing in the middle of the box will be the most appropriate pattern to write.? "
Writing in box is advisable.
Q37. I would like to know the application format and some examples.
Check formal letter format in video lectures. Application is also a formal letter.
And also in formal/informal letter do we need to leave a line between senders address and date (In Block format)
You can leave a line
Receivers address and subject(In Block format)
Q38. What is marking scheme for the Essays on abstract subjects/ Subjets other than government scheme
It depends on the topic. Pinnacle evaluation pattern covers everything.
Q39 . How should the examples be put in Essay of Abstract topic?
It is your creativity. There cannot be rules. However your examples should be relevant and mature. You can refer toppers response sheets to have more ideas.
Q40 . can we start an english essay with a sanskrit quote?
Nothing is wrong. But it is not advisable. Avoid controversy.
Q41. can we end-up essay by a question mark?
Nothing is wrong. It depends on your creativity and objectivity.
Q42. Is writing 'Respected sir' superfluous? As 'sir' only means respected salution.
You are right. Sir itself denotes respect. Respected sir or sir both are correct. You may prefer only sir.
Q43. What is the difference between an application and letter . Kindly provide the format and sample of the same.
Application is a formal letter.
E.g. Write an application to your boss for two days leave.
We have given many such topics in Pinnacle Paper codes in which you are asked to apply or request.
Q44. I have not got 'report part 4 video' and pdf but neeru mam cited in 3rd part that there is also part 4 related to various examples .
Now we are focusing on essay and letter writing. Still you can refer toppers video and toppers papers if you need in which report is explained.
Q45. 1. Should we write receiver's address in informal letter? or only sender's address, date and greetings
Only sender's address to be written in informal letter. Don't write receiver's address.
format of address any fake name or xyz?
Is this format correct in address?
door no/ house no
place
or should sender's name also be included in address?
No need to write the sender's name as it will be used at the end of the letter.
After writing yours sincerely/faithfully, Is name enough or should designation also be mentioned again?
In formal letters designation should be written
Example- Ravi Kapoor
(Principal, DAV College)
Q46. Can we underline important points in essay?
You should avoid this. In 250 words if you use few underlined sentences it can irritate the evaluator. Q47 . I have joined 27th January batch of descriptive module. I have written more than 10 tests but I am unable to improve the writing skill as well as content of the descriptive paper. I scored 450 marks (Tier I+Tier II) and comes in OBC category. Please guide me how I should write more effective descriptive paper so that I can got an interview post especially MEA or CSS. In tests I am getting 60 to 72 marks. Kindly help me. I desperately need your help.
See toppers response sheet
Memorize 20 quotations on diversified topics
Note down few important terminologies / words / examples for effective writing
Q48. can i write down the quotes with blue sketch pen
You should use only one pen. It is the contents which are important not drawing.
Q49. and second one is that in block format pragraph space will also be counted in word limit.
Q50 suppose we get essay on pradhan mantri jan dhan yojana (PMJDY) , can we use the rerm PMJDY in our essay after once mentioning the full form in introduction.?
1 st time you should use full form in bracket short form. After that you can use short form.
Q51. is the format of application writing and letter writing same?
Q52. can we use black pen for highlighting the facts if we are writing rest of the part in blue pen?
Nothing is wrong. But you should use one pen. Impress from the quality of contents instead of colour of the pen. Don't Highlight
Q53. sir in formal letter..
if question is to write to the income tax department then
shall i write income tax commissioner or
or directly to the income tax department.
ideally you should first write income tax commissioner then Dept of Income tax
and sir after finishing one para
next para should be started from extreme left or some gap can be given before starting next para.
Give a gap. All the paragraphs should have the same gap left before beginning the paragraph.
and sir if block format comes in exam then is it necessary to give gap between
senders address , date. receivers address and subject..
gaps will be much larger in block format answer sheet...
kindley help me in these querries...
Yes. These should stand out in your letter.
Q54. In letter can we use 'Respected Sir / Or Dear Sir' as salutation or only 'Sir' ?
All are correct. But only "Sir" is enough.
Q55. In essay do we have to write the heading? And will it be included in the word limit?
Heading is not part of world limit. You can write
Q56. Should we have to write 23 as twenty three??
You can write June 23 or 23 rd June. In body if you have to write then it is advisable to write in words "twenty three " . But what is the context and what are you writing are important.
Q57. can we use jai hind in last sentence ??
Not advisable. Avoid controversy.
Q58. What should be use for India it or she??
can we underline??
You may use "it". Avoid underline.
Q59. Sir can we write eng quote in hindi essay ??
Not advisable. It depends on evaluator how he will take it. It can backfire also. Avoid controversy. Play safe.
Q60 .Can we mention some really apt hindi or sanskrit quote while wtiting in english language?..such as tamso maa jyotirgamaya . .
Play safe. Not advisable to use Hindi in English or English in Hindi. Also don't expect evaluator knows everything. He may not understand your quote also. It is controversial and depends on how evaluator takes it.
Q61. Can we use " I " while expressing our view point such as in a kind of essay like "My vision of India."
You may use "I". Q62. When we have various good reasons for any issue...what's better... whether to write all of them by just giving names...or to explain 2 or 3 of them that how are they responsible ...as we have to be in word limit.
Avoid bullet points. Effective description is important rather than creating so many points. However nothing is wrong.
Q63. Suppose we want to mention Mahatma Gandhi National Rural Employment Guarantee Act...then can we just write MGNREG Act..and save our boxes or do we have to devote 6 boxes for it..?
You can use MGNREG directly as it is famous but for unknown things or those that are not so well known you should write full length and after that short form.
Q64. Sir i am working very hard on essay but my handwriting is preventing me to cross 70 marks , kindly help in that aspect sir .
Write neat and clean. Remove fear from mind. There are other things which are also important like content quality.
Q65. sir how do really count words in essay? we have to exclude preposition and article or not.
A , on , the, all are counted as words. Whatever you write in a box it will be counted as word.
Q66. Please find my queries below :
1 queries in essay :
a) can we use short forms like GST , PMGKY etc ?
You can use like Goods and Services Tax (GST) and after that only GST. But if topic is GST then you can use GST directly.
b) will there be just one option ?
It may be one topic only.
2 queries in letter /app/precise
a) do we need to write the heading inside the boxes or it can be written over it on the top of the page?
As you wish
b) where should we write venue /time details in a letter ?
In the second paragraph
Generic queries:
a) can we carry examination pad in cgl tier 3 ?
Yes , you should have to avoid any hurdle.
b) how should we distribute time for letter / essay ?
It depends on the topic and individual ability of writing skills. Essay will take more time. May be 70% essay and 30% on letter in many cases.
Q67. What is the correct format of letter writing in Hindi for both formal and informal letter? Every website on internet and each faculty is telling different format. As there are some marks for format it is very important to write in correct format.
We have uploaded Hindi toppers response sheets. Also you can refer model answer by CBSE in Hindi . You can refer those. Click here Other model Answer by CBSE . There may not be a fixed format and advisable to be flexible.
Q68. Can you give any example of circular?
Q69. For essay question, if the question is in negative attitude towards a positive mission, for example the I.S.R.O.question given in practice tests of Pinaccle, What should be the response then? Should we write in favour of the question mood or should we clarify that the argument is wrong.
Your analysis, logics, clarity of thoughts is important that reflect broader mind set. Nothing can be fixed. Take a balance approach with clarity in thoughts.
Q70. Is the date to be written in one box only i.e. 12 th March 2017 in one box only?
Q71. It is beneficial for the candidates to choose the least common topic in essay section to fetch more marks?
If you have options and you can write impressive on the least common topic, it may be beneficial. Even in the most common topic you can create impression by writing creative. Toppers response sheet can be learning in this case.
Q72. . If the heading for a Para/essay/report/précis is more than 5 words then can we continue the heading in 2 lines
as there are only 5 boxes in the box format. Will it be Okay to write in 2 lines.
You can write in two lines if there are only five boxes as you don't have any option.
Q73. Suppose if there are 2 small words coming together like "to a" or "by a", then in that case will it be coming in same box of two different boxes.
You should avoid writing two words in a single box as it can confuse evaluator. One word and one box is the basic idea.
Q74. When starting a new paragraph should we leave a complete line in between 2 paragraphs or start a new paragraph leaving single box or 2 boxes empty.
You should prefer to leave one complete line. That will make your writing impressive. Otherwise it can be confusing.
Q75. If at the end of an essay or precis or paragraph writing if we are left only with only 2 ~ 3 words to write then in that case should we complete the essay in the same page by writing 2 words in 1 box or take it to the next page. Which one is recommended?
There is no harm if it go next page. However try should be that such situation does not occur. But if it occurs let it go to next page instead of making the last impression bad. In one box two words can spoil your writing.
Cookie Policy
Privacy Policy
Terms of Usage
School & Boards College Admission Govt Jobs Alert & Prep Exams Current Affairs General Knowledge Careers Videos Education News Quiz & Mock Tests Ebooks Results हिन्दी Jagran TV Jagran Play View All Categories
Be Cyberwise
SRM University
Nikharda Punjab
Current Affairs
Web Stories
Tips and Topics for Letter/Essay writing in SSC CGL Tier III Exam
In this article, we have covered up all essential information needed by you in terms of tips & strategies which are advisable to be opted along with the possible topics. keep on practicing these topics to ensure your selection. read more...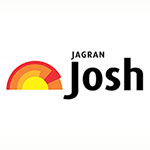 SSC CGL Tier-II exam has conducted from 17 February 2018 to 22 February 2018; Whereas, the next stage i.e. the Tier-III exam is scheduled to be conducted on 31 st March 2018. It is known to all that SSC is conducting this descriptive exam instead of normal interview. Hence, it is a new turf for all the candidates. You must be worried about your chances in the final selection especially after the results of Tier-II exam. As Tier-III is approaching, let us focus on this new system rather than harping on the usual procedure i.e. Tier-II.
SSC CGL Tier-III: What should be the strategy?
SSC CGL Tier-III is a new concept and it is very difficult to guess the way of assessment. However, after the evaluation of SSC CGL descriptive papers, everybody has an idea regarding the marking scheme of the commission. Based on that, let us find out the Do's and Don'ts for this stage of the exam-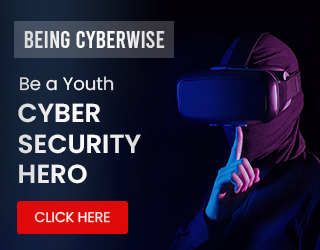 Stop Overwriting
It is most likely that you have to write an essay of maximum 250 words. Stick to that limit because writing too much will not going to benefit you in anyway. You are not going to get any mark if you exceed the word limit by more than 10%. This is the first thing that you have to keep in mind while start your essay.
Consider relevant points
Taking a leaf from the first point, you have to use words economically. The best way is to jot down the points first and make a flow chart of the things on which you want to write. Now, you should start writing the essay.
Practice with Blocks on paper
In the CGL descriptive paper, you will find blocks in the paper and you are supposed to write the whole essay within the specified number of blocks. This may seem a bit different from the norm at present. That is why you need to be well versed with the actual type of paper.
Revised Salary of SSC CGL posts after 7th Pay Commission?
Content focused
With strict word limit, it is expected that you write only relevant things in the paper. For this, you need to have in-depth knowledge about a particular topic. Hence, start reading current affairs from daily newspapers along with editorial columns of 'The Hindu' on a regular basis.
Sentence formation
Do not go for very long sentences and keep track of the central idea of every sentence. This will help you in expressing your ideas in the most economical way.
Writing formats
For essay, you should go for introduction, explanation of various facets of an issue followed by a balanced conclusion. In case of formal letter, you should only use the correct format of writing the date, the name of the addressed and the addressee along with the start and finish the letter. If you are writing a précis, the most important thing is to choose the correct heading and then expressing the essence of the passage in the most effective and economical manner.
Start writing
Considering all these things, the most important thing to do now is to start writing essays, letters, and précis. In the beginning, you will definitely not get everything right but you will also find the right note at the end. There is a saying, "Practice makes a man perfect."
How SSC promotes their officers recruited through CGL entry?
Reference points
This is very important in the given context that you are offered a very limited space. For this, you should have the important and relevant points ready so that you will not forget a point or you will not over write on a particular point.
Last but not the least; keep your grammar in check. Do not make any silly mistake while writing. The aim of this test is to check the writing skill of the candidates because you have to write plenty of letters, once you are on the job.
SSC CGL Tier-III: What are the expected topics?
SSC CGL Tier-III is coming nearly and therefore, we are bringing expected topics before you. You may practice these topics for the exam.
Demonetization and its effect on the Indian Economy
Swachh Bharat and its importance in Indian context
Brexit and its effect on India
Digital India: How to make it a success in the Indian context?
Disinvestment of Public Sector Enterprises: Is it the right step?
FDI limits in various sectors of the economy: Should there be limits at all?
NPA in banks: Do you think credit growth should be stalled?
Brain drain in the medical profession: What is the way out?
Make in India: Is it a jargon or actual initiative?
Namami Gange: What are the likely challenges to this?
8 Common mistakes exercised during SSC exams preparation
Letter to editor regarding sound pollution in your area
Letter to editor regarding the government's mission against Black money
Letter to the head of your department regarding corruption practiced by some of the staff, as a whistleblower
Letter to the Finance Ministry for release of fund for any programme administered by your department, as the Secretary of that Department
Letter to the CEO of BCCI regarding implementation of court mandated reforms in the board, as the main petitioner in the spot fixing scandal in IPL 2013
Letter to the Minister of your department regarding a note of dissent given by you in the implementation and sanction of funds for a particular scheme, as an additional secretary in the Ministry
Letter to the editor regarding the improved ranking of India in the Corruption Perception Index and its real significance for Indian public sector organizations
Letter to your insurance provider regarding the exclusion clauses put in your policy without your knowledge
Letter to your local tax department for wrongful notice of tax for your residential property considering it a commercial property
Letter to the Principal of the school of your child as a caring father regarding sexual harassment prevention measures for children in the school premises.
Daily timetable for preparing SSC CGL and CHSL exams
Descriptive writing is new way to evaluate candidates based on their writing skills. The marking scheme is going to be based on your ability to write on a point concisely and effectively. That is why the word limit is fixed. So, keep in mind the word limit before writing your essay or letter or précis.
All the best!!
Related Categories
SSC CGL Preparation Tips & Strategies
SSC Combined Graduate Level Examination
SSC Tips & Strategies

Related Stories
SSC CPO SI 2023 Last Date to Apply Online Tomorrow (15th Aug) at ssc.nic.in: Get Direct Application Form Link
UPSSSC PET Answer Key 2023
Delhi Judicial Service Notification 2023
Delhi Police Constable Admit Card 2023
CTET Confirmation Page Download 2023
upsssc.gov.in PET Answer Key 2023
Latest Education News
CBSE Class 9 Deleted Syllabus 2023-24 (All Subjects) just now
HP Board 2023 Datesheet Released For DElEd Part 1 and 2 Exams, Get PDFs Here just now
CBSE Class 10 Sample Papers 2024 with Marking Schemes (All Subjects) just now
CBSE Class 10 Deleted Syllabus 2024 (All Subjects) just now
CUP Recruitment 2023: Apply Online For Non-Teaching Positions, Salary Upto Rs. 78,800 just now
BU Jhansi Result 2023 Out: BA, BCom, BSc, MA, MSc, MCom का रिजल्ट bujhansi.ac.in पर घोषित, ये रहा Direct Link 17 mins ago
Brain Teaser to Test Your IQ: Can You Spot the Sock With No Pair in Picture Within 13 secs? 18 mins ago
Puzzle to Test Your IQ: Can You Find the Value of Yellow, Blue and Purple Balloons in 15 secs? 21 mins ago
Optical Illusion to Test Your IQ: Only 2% Can Spot the Hidden Snake Inside the Picture of a Jungle in 11 secs! 23 mins ago
AYUSH NEET PG Counselling 2023 Round 3 Registration Begins Tomorrow, Check Schedule Here 39 mins ago
CBSE Physics Syllabus for Class 12 2024: Download PDF with Important Study Material 46 mins ago
1 Minute Brain Teaser: Check Your Observational Skills By Finding The Cat Hidden In The Bedroom. Good Luck! 1 hour ago
AIBE 18 Registration 2023 Ends Soon, Make Corrections Till November 12 1 hour ago
Challenge Your 10K Vision To Find The Newspaper Hidden In Public Park Picture Within 13 Seconds! 1 hour ago
HAL Recruitment 2023: Apply Online For Manager, Engineer & Others, Salary 2,40,000 1 hour ago
Deepawali 2023 Date: When is Diwali? All You Need To Know About The 5 Days Festival Of Lights 1 hour ago
BEML Recruitment 2023: एग्जीक्यूटिव के 101 पदों पर सरकारी नौकरियां, मिलेगी 3 लाख रुपये सैलरी 1 hour ago
Dhanteras 2023: Is Dhanteras On November 10 or 11? Date & Significance of Buying Gold on Dhantrayodashi 1 hour ago
SPPU Result 2023 OUT: Direct Link to Download UG and PG Result at unipune.ac.in 1 hour ago
ssc.nic.in MTS Result 2023: एसएससी एमटीएस हवलदार टियर परीक्षा का रिजल्ट घोषित, ये रहा Direct Link 1 hour ago
Result Updates
UK Board 12th Result 2023 - Scrutiny Result Sep 8, 2023
UK Board Result 2023 - Scrutiny Result Sep 8, 2023
UK Board 10th Result 2023 - Scrutiny Result Sep 1, 2023
NIOS Board 10th Result 2023 - Declared Jun 26, 2023
For more results, click here
--> Try Free Downloads
Electronics And Communication
Computer Science And IT
Biotechnology (BT)
Biological Sciences (BL)
Mathematical Statistics (MS)
Mathematics (MA)
Physics (PH)
Geology (GG)
Chemistry (CY)
Economics (EN)
Computer Science & Applications
Human Resource Management
Library And Information Science
Political Science
General Paper 1
Life Sciences
Physical Sciences
Chemical Sciences
Mathematical Sciences
Earth Sciences
General Aptitude
SSC GD Constable
RRB Group D
Choose Exam Goal
About Eduncle
Announcements
Speak With a Friendly Mentor.
My Wishlist
Subscribe Exams
Try Free Downloads
Articles (97)
Products (14)
Reviews
Top Resources
SSC CGL
SSC CHSL
SSC CPO
SSC GD Constable
Reasoning Tips
Quantitative Aptitude
General Awareness
English Language
Video Lectures
Why Choose Eduncle?
Eduncle posted an Article
How to prepare for ssc cgl tier 3 tips & topics for descriptive paper.
It is known to every CGL aspirant that after qualifying Tier 1 & Tier 2 phase of SSC CGL Exam, you should appear for the Tier 3 Exam which is a descriptive test.
Earlier, the Staff Selection Commission used to take interview or personality test. But from the last year, the official authorities have ended the interview process and introduced a new level in which they check the writing skills of the candidates.
The offline pen and paper based exam also test your ability to form opinions and arguments on certain topics. This could be done by essay writing or letter writing. The exam also aims to evaluate your grammar and how you convey your ideas in a precis manner.
Want to know about difficulty level of Questions asked in exam? Download SSC CGL Previous Papers and get an overview of the paper.
While preparing for the Tier 3 phase, candidates may have a few questions like:
What is Tier 3 in SSC CGL?
Who is eligible for SSC CGL Tier 3 Exam?
Is SSC CGL Tier 3 conducted for all posts?
Is Tier 3 of SSC CGL qualifying in nature?
How to prepare for SSC CGL Tier 3 descriptive paper?
By going through this article, you will be able to get the answers of these questions.
Question Asked in SSC CGL Tier 3 Descriptive Paper 2018-19
SSC has successfully conducted the SSC CGL Tier 3 Exam (Descriptive paper) on 29th December 2019.
The questions asked in SSC CGL Tier 3 Exam 2018:
Essay: - Importance of Education in Present Time
Letter: - Assuming that you are Sunita/ Sunil, resident of gandhi road, Dwarka, New Delhi 110083. Write a letter to the manager of GD restaurant complaining about poor service and the quality of the food.
Solve free Mock Test Papers for your SSC CGL preparation and improve your accuracy in the exam. Download SSC CGL Mock Test Now!
Question Asked in SSC CGL Tier 3 Descriptive Paper 2017-18
SSC has successfully conducted the SSC CGL Tier 3 Exam (Descriptive paper) on 8th July 2018.
The questions asked in SSC CGL Tier 3 Exam 2017:
Essay: - How far demonetization has achieved its objective?
Letter: - You are Rajan/Rajni living at Lodhi Road, New Delhi you have been selected for the post of marketing manager your enterprises want you to join asap write a letter to the enterprises to delay the joining date by mentioning the acceptable reason.
Essentials to be Considered while SSC CGL Tier 3 Preparation
For SSC CGL Descriptive Paper (Tier 3) Preparation, you should keep the following fine points in mind:
The CGL Tier 3 Exam is of 100 marks.
It would be an offline pen & paper based exam.
Duration of the paper is 1 hour.
The topics would include Essay writing/Precis writing/Letter writing.
The marks of the exam are used to prepare the final merit list.
You can choose to write either in English or Hindi.
The essay writing for SSC CGL Tier 3 may carry 50 marks.
The letter writing and precis writing may carry 20-30 marks each.
Must Read - How to Prepare SSC CGL 2022 Exam ?
Get Free SSC CGL Study Material designed by Experts
SSC CGL Tier 3 Preparation Tips and Strategy
As mentioned above that the new pattern of SSC CGL Tier 3 is introduced to test your writing skills. Therefore, practice writing as much as you can.
You have limited time to think and write, hence you must practice for essay writing which requires new ideas and expressions. Follow some of these points to score well in descriptive exam:
A. Source of Preparation
Read newspaper and magazines to develop your critical-thinking skills. This also helps you in improving your vocabulary and writing skills. Some newspapers which need to be followed are The Hindu, The Indian Express
B. Topics to be Covered
The articles you read should cover a wide range of recent topics. The most important topics for SSC CGL Tier 3 exam are:
Social Issues like unemployment, poverty, education, dowry system.
Finance & Economics Issues like RBI Bimonthly Policy, GST, GDP, Demonetization
World Politics like Brexit, North Korea sanctions, Syrian Refugee crisis, South China Sea.
Environment issues like Pollution, Swachh Bharat Abhiyan.
Science and Technology like Mangalyaan, Social Networks etc.
Government Schemes like Jan Dhan Yojana, Give up LPG Gas Subsidy Scheme etc.
Read some facts and figures about all the above given important topics for SSC CGL Tier 3 preparation. These will help you with better framing of your essay. Don't study facts deeply but cover major points only along with accurate data. Also, make sure of reading more about current issues which can be asked.
Start your exam preparation with expert designed study material. Download free SSC CGL Study Kit Now!
C. Time Management
Since you have 60 minutes to attempt 2-3 questions, you need to devote a fixed amount of time to each question. If precis writing is there, give it around 15 minutes. Another 15 minutes for letter writing and remaining 30 minutes for essay writing.
Check here complete SSC CGL Paper Pattern 2018-19
D. Order of Attempt
Always attempt essay first because it requires a lot of thinking and planning to write a decent and impactful essay.
E. Good Presentation
An effective presentation is must to have an impact on the reader/examiner. Avoid cutting and overwriting. Make sure you write all points and facts in a very neat handwriting. If you are not good at this, make sure that at least your hand writing is understandable.
Since you are writing SSC CGL descriptive paper, try to avoid grammatical mistakes as much as you can. After completing it, please give a thorough look by reading it again.
Now after common tips and methods for SSC CGL Tier 3 Preparation, we are going to discuss the question wise approach of the descriptive exam.
SSC CGL Tier 3 Syllabus and Important Topics
Syllabus of SSC CGL Tier 3 Exam includes Essay Writing, Letter Writing and Precis Writing . The syllabus can be wider than we expect, but you must prepare only the important topics that are recently in news.
Below we have shared the important topics for writing essays, letters and precis for SSC CGL Tier 3 Preparation.
Grab the accurate and updated SSC CGL 2018-19 Syllabus !
How to Write an Essay in SSC CGL Tier 3 (Descriptive Paper)?
Essay writing is an important topic in which you are not only tested based on your knowledge and grammar but also on your opinions. The major sources of essay topics for SSC CGL Tier 3, such as current affairs, Government Schemes , politics, environment etc. are very important.
How to Prepare for Essays?
You can prepare for essays for SSC CGL Tier 3 by reading and writing regularly.
Read as much as you can and analyze each article very deeply.
Reading editorials from the newspapers can help you in developing opinions.
Know which kind of questions asked in SSC CGL Exam? Get Free SSC CGL Paper Analysis by Experts.
What Should Be the Structure of Essay?
Your essay writing for SSC CGL Tier 3 should be divided into 3 parts: Introduction, Body, Conclusion .
Introduction and conclusion should be around 50 words each and body should have around 150-200 words.
You can use SWOT (Strength, Weakness, Opportunities, Threat) analysis in it.
Be balanced with your approach and don't write one sided essay.
SSC CGL Tier 3 Exam requires a flawless essay as they are expecting you to be above the par. You can make your essay catchier by using some quotes by famous personalities. Also, make sure that you write the correct quotes.
Don't write unnecessary things in essays to make it lengthy. Remember that quality always matters than quantity.
Trendy & Important Topics for Writing Essay
Here are some Essay topics for your SSC CGL Tier 3 preparation:
Demonetization
Right to Information
Use of Social Media
Women Empowerment
Pradhan Mantri Jan-Dhan Yojana
Beti Bachao, Beti Padhao
Measures to Control Black Money in India
Swachh Bharat Abhiyan
Make in India
Surgical Strikes
Letter Writing Tips for SSC CGL Tier 3 Exam
You should write a letter in the formal language to present your views. Try to avoid short forms and slangs. They want a good format with good content which you can write by practicing.
Download Free Study Plan & Boost your Learning
What should be the Structure of a Letter?
Follow the basic structure and try to practice in the same format.
This will test your vocabulary and grammar.
Give proper space between the two paragraphs and use punctuations wherever needed.
Expected Topics for Letter Writing
Here is the list of expected topics for letter writing in SSC CGL Tier 3 preparation:
A. Letter to editor/governing in-charge
Complain letter on degrading conditions of roads in your locality.
Complain letter on irregularities in Public Distribution System (PDS).
Letter to present your views on Women Empowerment.
Letter to present your views on the Education System.
B. Application Letter
Letter for a job interview.
Letter to prepone your date of joining.
Want Expert Assistance in SSC CGL Preparation? Join Eduncle Now to Get Free Personalized Guidance by Subject Experts!
Precis Writing Tips for SSC CGL Tier 3 Preparation
A precis is a miniature summary of a passage in which you should retain essential points in your own words. In SSC CGL Tier 3, they want to test how you interpret things and how you express yourself.
The one aspect you should keep in mind that you don't have to add a new information in it, but should retain the same opinions given by the author. As far as writing is concerned, one should write correct and effective points.
How to prepare for Precis?
Keep in mind that precis should be 1/3 rd lengthy as compared to original paragraph.
By covering the important points and leaving the unnecessary ones, you can write it in your own words.
What should be the Structure of a Precis?
Closely read the paragraph and identify the central idea of it. It is important to retain the central idea and write according to that.
Highlight the important points of the passage and make notes.
Give a suitable topic to your precis.
Try to arrange important points in the same order in which they are given in the original paragraph.
Be aware about the word limit given in SSC CGL Tier 3 paper and count them by making a rough approximation.
Never express your thoughts and opinions in the precis.
Do not use abbreviations and slangs.
Concluding Note
SSC CGL Tier 3 preparation is all about writing your thoughts & opinions and how effectively you express them. Hence it is important to develop your thinking by reading more and practicing by writing.
Don't be afraid of writing it wrong. Just practice writing. You will learn the skills with time. Just give your best.
In the end, if you have any queries and confusion regarding any point, you can write them in the comments section below.
Thank You!!
SSC CGL Tier 3
SSC CGL Tier 3 Preparation Tips
SSC CGL Descriptive Paper Preparation
You Might Also Like
Pratima maddhesiya
Hello sir, I have qualified cgl tier1 but i have not given tier 2 exam because of some reason and my tier 3 admit card has come so should I give tier 3 exam or not please suggest me
Hello Pratima, Greetings from Eduncle! To clear the final cutoff, you have to appear in all three tiers of SSC CGL exam. So, you should give exam of all Tiers. Thank You!!
I was hoping to get the format of official letter.
if we have to write '8 lakh' or '8 thousand' should it be written in one box ? and same query for hyphenated words
2 different boxes i.e. 8 in one box and thousand in another box
Is cursive writing/running handwriting necessary in descriptive paper tier 3
Hello Narendra, Greetings from Eduncle! The cursive writing is not necessary in descriptive paper. It should be neat and clean. Thanks for asking your query with us!
Do You Want Better RANK in Your Exam?
Start Your Preparations with Eduncle's FREE Study Material
Updated Syllabus, Paper Pattern & Full Exam Details
Sample Theory of Most Important Topic
Model Test Paper with Detailed Solutions
Last 5 Years Question Papers & Answers
Sign Up to Download FREE Study Material Worth Rs. 500/-
I agree to the Terms and Conditions
I agree to receive exam notifications via WhatsApp.
Wait Wait Wait... !
We Have Something Special for YOU
Download FREE Study Material Designed by Subject Experts & Qualifiers
Want Enhanced Learning Experience For Exam Preparation?
Ask Your Doubts and Get Them Answered by Exam Experts & Students' Community Members Across India
Regular Guidance, Mentorship & Study Tips by Eduncle Experts
Quality Content with More Than 300 Courses in Multiple Exams Curated by Experts
Enter your mobile number to get the download link.
Learning & Teaching App
Skyrocket Your Chances to RANK HIGHER in the Exam
Time management is very much important in IIT JAM. The eduncle test series for IIT JAM Mathematical Statistics helped me a lot in this portion. I am very thankful to the test series I bought from eduncle.
Eduncle served as my guiding light. It has a responsive doubt solving team which solves & provides good solutions for your queries within 24 hours. Eduncle Mentorship Services guides you step by step regarding your syllabus, books to be used to study a subject, weightage, important stuff, etc.
The General Aptitude part of Eduncle study materials were very good and helpful. Chapters of the Earth Science were also very satisfactory.
The study material of Eduncle helps me a lot. The unit wise questions and test series were helpful. It helped me to clear my doubts. When I could not understand a topic, the faculty support too was good. Thanks Eduncle.
I recommend Eduncle study material & services are best to crack UGC-NET exam because the material is developed by subject experts. Eduncle material consists a good no. of ques with online test series & mock test papers.
I am truly Statisfied with study material of Eduncle.com for English their practise test paper was really awsome because it helped me to crack GSET before NET. Thanks Team of eduncle.
Request a Call back
Let Our Mentors Help You With the Best Guidance
We have Received Your Query
Are you sure you want to Unfollow ?
How can we assist you?
Oops! You Can't Unfollow Your Default Category.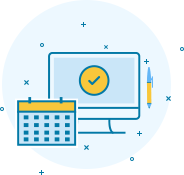 Your profile has been successfully submitted
Kindly give us 1 - 3 week to review your profile. In case of any query, write to us at [email protected]

SSC CGL 2021 Tier 3 Descriptive Paper Tips & Tricks, Syllabus and Topics to follow.
Table of Contents
The SSC CGL Exam is conducted by the STAFF SELECTION COMMISSION in 4 Tiers and the SSC CGL Exam Tier 3 is a descriptive paper. All entrants who have qualified in Tier 1 and 2 can appear for the SSC CGL tier 3 exam. We will have a look into the Tier 3 exam here, however, it is important to first qualify in Tier 1 and 2 exams. Check the SSC CGL Syllabus and SSC CGL Exam Pattern for all the tiers of the SSC CGL exam to ensure you are prepared for other Tiers as well. As we already discussed Tier 3 of SSC CGL is a descriptive exam, entrants may have to write essays, precis, letters, etc. The language in which the SSC CGL Tier 3 Descriptive Paper is written, is either English or Hindi. Entrants must read newspapers and magazines to be aware of various topics on which they may have to write.
The emphasis is generally on politics and Government policies, however, there are other equally important topics that can help entrants to fetch good marks. This is also important to know the correct letter and essay writing pattern. Letters' wrong pattern will not fetch good marks. So let's have a look at the correct pattern of Essay and Letter writing before we jump into the topics:
SSC CGL Descriptive Paper Exam Info:
Ssc cgl tier 3 descriptive paper- essay writing guide:.
The essay should be a description of the topic you intend to write. The essay should talk about the details of the topic. Entrants should make the essay an informative one rather than too descriptive. Too much description also may lead to exceeding of word limit. The essay should be broken into three parts. The introduction, the body and the conclusion. The introduction should be an overview of the topic you want to write about. The main body will be the paragraph consisting of maximum info and its description. If you are covering more than one topic in your essay make sure you make separate paragraphs for each topic. The conclusion should have a satisfactory ending or resolution if you are talking about an issue. The conclusion must do paraphrase of the topics you have covered in your essay.
SSC CGL Tier 3 Descriptive Paper – Letter Writing Guide:
The key to writing letters correctly is to write them in the right format. There could be complaint letters or normal official letters. The format and addressing should be right. Let's have a look at what are the things that should be part of official or formal letter writing:
On the left side, top first write to whom you want to address the letter.
Underneath that write the full physical address of the office or venue where the letter should be delivered.
Mention the full name of the recipient and landmark. Mention if there is any contact number.
On the write site top mention the date of writing the letter.
Mention the subject of the letter.
Greet the official or person in authority correctly.
Introduce yourself, in 1st one or two lines.
Write the details of the issue or subject for which you are writing a letter.
Give all relevant info keeping in mind the word limit.
Write to the point lines.
The last paragraph should describe your expectation for writing the letter.
End your letter with the correct closing statement, for example, yours faithfully, yours sincerely or convey your regards and your signature.
If you are writing an informal letter addressing your friend or relative you may omit writing subject it the beginning of the letter.
You may address them accordingly as well.
Mention their home address. The rest of the format remains the same.
Now that you are aware of the writing formats, let's have a look at the topics of the SSC CGL Tier 3 Descriptive Paper for essay and letter writing:
SSC CGL Tier 3 – Topics for Essay and Letter Writing:
The topics for writing letters and essays could be the same, except for the word limit that you have to keep in mind. You may be asked to write informal letters for that the subjects are going to be different. However, talking about essay and formal letter writing topics we can divide the topics under seven major subjects. Let's have a look:
Topics of Informal Letters:
Writing a letter to a friend to invite for the house part.
Letter to brother seeking advice for a family holiday.
Writing a letter to your favorite author appreciating his or her recently written novel or book.
Letter to your favorite teacher for helping you with your study difficulties.
Friendly Letter to the cousin who is in a phase of depression.
Writing a letter to a friend or relative congratulating them for career achievement.
In conclusion, essay and letter writing is a mixture of the correct format and in-depth knowledge of the topic you are choosing to write about. The key to scoring great in this paper is to read and practice writing one essay and one letter every day. Access your writing, grammatical mistakes, format, and knowledge every day to make improvements. Keep an eye on SSC CGL Notification to keep getting Exam updates. We have also built an SSC CGL Preparation Plan for the Tier 2 exam for the entrants to go through.
SSC CGL Tier 3 FAQs:
In a formal letter shall we write the subject first or greetings.
Subject should be mentioned, 1st and the greetings.
Should I write the letter within 150 words or 200 words?
The word limit can range from 150 words to 200. So if you have written the letter in 150 words that is fine but if it increases to 200 word that's also ok. However, your letter should not be more than 200 words.
Shall I write all the points in the same paragraph if I want to write both Negative and positive points about a topic in my essay?
You must make a separate paragraph explaining negative and positive points.
Will I be marked down if I exceed the word limit in my essay?
Yes if you exceed the word limit marks will be deducted for that.
While writing an informal letter do I have to mention the subject before greetings?
No, writing subject separately in an informal letter is not required.
What is a descriptive paper of the SSC CGL Exam 2021?
The SSC CGL Tier 3 exam is a descriptive exam with a total of 100 marks. For Essay Writing, the word limit is 200-250 words and the time is 1 hour for normal entrants and 1 hour 20 mins for PwD entrants. For Letter Writing, the word limit is 150-200 words and the time is 1 hour for normal entrants and 1 hour 20 mins for PwD entrants. Do keep in mind that marks would be deducted in case the essay or the letter exceeds the word limit.
Author: Silpi Ghosh
A passionate writer and education enthusiast. Looking forward to the digitization of education and helping students in achieving their goals.
Leave a Reply Cancel reply
Your email address will not be published. Required fields are marked *
Write your comments
Save my name, email, and website in this browser for the next time I comment.
Latest Post
Ssc chsl tier 2 admit card 2021: region-wise link for ….
2 years ago
SSC CGL Apply Online 2022: SSC CGL Online Application …
Ssc cgl recruitment 2021: ssc cgl notification 2022 va…, ssc si & asi dv admit card 2021 released: download…, ssc junior engineer dv admit card 2021: ssc je documen….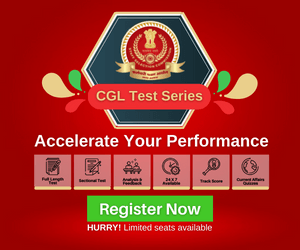 SSC CGL Job Profile 2021: Check SSC CGL Work Profile D…
Ssc cgl answer key 2021: how to download answer key …, ssc cgl 2019 skill test date out: check exam schedule ….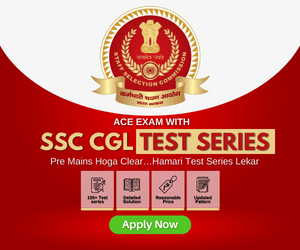 Privacy Policy
Terms and Conditions
SSC CGL Descriptive Paper (Tier 3) Essay+ Letters Study Materials Download pdf
SSC CGL Tier-III DESCRIPTIVE PAPER (Preparation Tips and Study Materials)
The candidates will have the option to choose any one medium (English/Hindi)
It will be an offline written test.
The exam will be based on the writing of essay/precis/letter/application writing etc
It will carry a total of 100 marks (50 Essay + 50 Letter)
The exam would be held for a duration of 60 minutes.
There is word limit of 250 words for essay writing and 150 words for letter writing.
Read Newspapers daily (Prefer The Hindu or The Indian Express)
Practice writing
Try to first form your argument on a topic, then put your ideas in a logical order.
Stick to the word limit
Pay attention to correct use of grammar.
Once you have finished writing, check for grammatical errors, repetition, spelling mistakes
SSC CGL 2018 Tier 1 Special Mocks (New) TCS Latest Pattern
SSC CGL T1 Previous Papers (43 Sets) Online Mock Tests
SSC CGL 2018 Tier-1 Premium Mock Tests
RRB Railways Online Mock Tests
Search Contents
Best book for ssc general awareness.
Best Book For Vocabulary
Previous Year Question Papers
SSC CGLE 2016 Tier-1 Official Paper
SSC CGLE 2016 Tier-2 Official Paper
SSC CGLE Papers 2010 to 2015 (Tier1 + Tier2)
SSC CHSL 2016 Tier-1 Official Paper
SSC CHSL 2008 to 2015 Question Paper
SSC CPO 2016 Tier-1 Official Paper
SSC CPO 2008 to 2015 Papers
RRB NTPC 03/2015 Stage-1 Official Paper
RRB NTPC 2006 - 2014 Question Papers
Important Links
CGL 2016 T1 Category Wise RankList
CGL Papers (2010-2016) T1+T2
CGL 2016 Papers (all shift T1)
All One word Substitution asked in SSC till now
All Idioms/Phrases asked in SSC till now
All Antonyms asked in SSC till now
All Synonyms asked in SSC till now
1000 One word Substitution (with Hindi meaning)
SSC CGL ENGLISH (Complete Syllabus)
SSC CGL MATHS (Complete Syllabus)
101 Maths Shortcuts
100 Golden Rules of English Grammar
Blog Archive
January (1)
September (1)
December (4)
November (6)
October (9)
September (8)
February (15)
January (6)
December (14)
November (17)
October (14)
September (52)
August (16)
February (62)
January (24)
December (9)
November (13)
October (19)
September (18)
August (18)
February (118)
January (103)
December (108)
November (119)
October (141)
September (135)
August (100)
February (55)
January (72)
December (57)
November (38)
October (32)
September (59)
August (39)
February (26)
January (22)
December (42)
November (31)
October (28)
September (100)
August (24)
Telegram Channel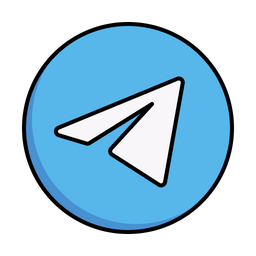 Facebook Page
Contact form.