What Is a Critical Analysis Essay: Definition
Have you ever had to read a book or watch a movie for school and then write an essay about it? Well, a critical analysis essay is a type of essay where you do just that! So, when wondering what is a critical analysis essay, know that it's a fancy way of saying that you're going to take a closer look at something and analyze it.
So, let's say you're assigned to read a novel for your literature class. A critical analysis essay would require you to examine the characters, plot, themes, and writing style of the book. You would need to evaluate its strengths and weaknesses and provide your own thoughts and opinions on the text.
Similarly, if you're tasked with writing a critical analysis essay on a scientific article, you would need to analyze the methodology, results, and conclusions presented in the article and evaluate its significance and potential impact on the field.
The key to a successful critical analysis essay is to approach the subject matter with an open mind and a willingness to engage with it on a deeper level. By doing so, you can gain a greater appreciation and understanding of the subject matter and develop your own informed opinions and perspectives. Considering this, we bet you want to learn how to write critical analysis essay easily and efficiently, so keep on reading to find out more!
Meanwhile, if you'd rather have your own sample critical analysis essay crafted by professionals from our custom writings , contact us to buy essays online .
Need a CRITICAL ANALYSIS Essay Written?
Simply pick a topic, send us your requirements and choose a writer. That's all we need to write you an original paper.
Critical Analysis Essay Topics by Category
If you're looking for an interesting and thought-provoking topic for your critical analysis essay, you've come to the right place! Critical analysis essays can cover many subjects and topics, with endless possibilities. To help you get started, we've compiled a list of critical analysis essay topics by category. We've got you covered whether you're interested in literature, science, social issues, or something else. So, grab a notebook and pen, and get ready to dive deep into your chosen topic. In the following sections, we will provide you with various good critical analysis paper topics to choose from, each with its unique angle and approach.
Critical Analysis Essay Topics on Mass Media
From television and radio to social media and advertising, mass media is everywhere, shaping our perceptions of the world around us. As a result, it's no surprise that critical analysis essays on mass media are a popular choice for students and scholars alike. To help you get started, here are ten critical essay example topics on mass media:
The Influence of Viral Memes on Pop Culture: An In-Depth Analysis.
The Portrayal of Mental Health in Television: Examining Stigmatization and Advocacy.
The Power of Satirical News Shows: Analyzing the Impact of Political Commentary.
Mass Media and Consumer Behavior: Investigating Advertising and Persuasion Techniques.
The Ethics of Deepfake Technology: Implications for Trust and Authenticity in Media.
Media Framing and Public Perception: A Critical Analysis of News Coverage.
The Role of Social Media in Shaping Political Discourse and Activism.
Fake News in the Digital Age: Identifying Disinformation and Its Effects.
The Representation of Gender and Diversity in Hollywood Films: A Critical Examination.
Media Ownership and Its Impact on Journalism and News Reporting: A Comprehensive Study.
Critical Analysis Essay Topics on Sports
Sports are a ubiquitous aspect of our culture, and they have the power to unite and inspire people from all walks of life. Whether you're an athlete, a fan, or just someone who appreciates the beauty of competition, there's no denying the significance of sports in our society. If you're looking for an engaging and thought-provoking topic for your critical analysis essay, sports offer a wealth of possibilities:
The Role of Sports in Diplomacy: Examining International Relations Through Athletic Events.
Sports and Identity: How Athletic Success Shapes National and Cultural Pride.
The Business of Sports: Analyzing the Economics and Commercialization of Athletics.
Athlete Activism: Exploring the Impact of Athletes' Social and Political Engagement.
Sports Fandom and Online Communities: The Impact of Social Media on Fan Engagement.
The Representation of Athletes in the Media: Gender, Race, and Stereotypes.
The Psychology of Sports: Exploring Mental Toughness, Motivation, and Peak Performance.
The Evolution of Sports Equipment and Technology: From Innovation to Regulation.
The Legacy of Sports Legends: Analyzing Their Impact Beyond Athletic Achievement.
Sports and Social Change: How Athletic Movements Shape Societal Attitudes and Policies.
Critical Analysis Essay Topics on Literature and Arts
Literature and arts can inspire, challenge, and transform our perceptions of the world around us. From classic novels to contemporary art, the realm of literature and arts offers many possibilities for critical analysis essays. Here are ten original critic essay example topics on literature and arts:
The Use of Symbolism in Contemporary Poetry: Analyzing Hidden Meanings and Significance.
The Intersection of Art and Identity: How Self-Expression Shapes Artists' Works.
The Role of Nonlinear Narrative in Postmodern Novels: Techniques and Interpretation.
The Influence of Jazz on African American Literature: A Comparative Study.
The Complexity of Visual Storytelling: Graphic Novels and Their Narrative Power.
The Art of Literary Translation: Challenges, Impact, and Interpretation.
The Evolution of Music Videos: From Promotional Tools to a Unique Art Form.
The Literary Techniques of Magical Realism: Exploring Reality and Fantasy.
The Impact of Visual Arts in Advertising: Analyzing the Connection Between Art and Commerce.
Art in Times of Crisis: How Artists Respond to Societal and Political Challenges.
Critical Analysis Essay Topics on Culture
Culture is a dynamic and multifaceted aspect of our society, encompassing everything from language and religion to art and music. As a result, there are countless possibilities for critical analysis essays on culture. Whether you're interested in exploring the complexities of globalization or delving into the nuances of cultural identity, there's a wealth of topics to choose from:
The Influence of K-Pop on Global Youth Culture: A Comparative Study.
Cultural Significance of Street Art in Urban Spaces: Beyond Vandalism.
The Role of Mythology in Shaping Indigenous Cultures and Belief Systems.
Nollywood: Analyzing the Cultural Impact of Nigerian Cinema on the African Diaspora.
The Language of Hip-Hop Lyrics: A Semiotic Analysis of Cultural Expression.
Digital Nomads and Cultural Adaptation: Examining the Subculture of Remote Work.
The Cultural Significance of Tattooing Among Indigenous Tribes in Oceania.
The Art of Culinary Fusion: Analyzing Cross-Cultural Food Trends and Innovation.
The Impact of Cultural Festivals on Local Identity and Economy.
The Influence of Internet Memes on Language and Cultural Evolution.
How to Write a Critical Analysis: Easy Steps
When wondering how to write a critical analysis essay, remember that it can be a challenging but rewarding process. Crafting a critical analysis example requires a careful and thoughtful examination of a text or artwork to assess its strengths and weaknesses and broader implications. The key to success is to approach the task in a systematic and organized manner, breaking it down into two distinct steps: critical reading and critical writing. Here are some tips for each step of the process to help you write a critical essay.
Step 1: Critical Reading
Here are some tips for critical reading that can help you with your critical analysis paper:
Read actively : Don't just read the text passively, but actively engage with it by highlighting or underlining important points, taking notes, and asking questions.
Identify the author's main argument: Figure out what the author is trying to say and what evidence they use to support their argument.
Evaluate the evidence: Determine whether the evidence is reliable, relevant, and sufficient to support the author's argument.
Analyze the author's tone and style: Consider the author's tone and style and how it affects the reader's interpretation of the text.
Identify assumptions: Identify any underlying assumptions the author makes and consider whether they are valid or questionable.
Consider alternative perspectives: Consider alternative perspectives or interpretations of the text and consider how they might affect the author's argument.
Assess the author's credibility : Evaluate the author's credibility by considering their expertise, biases, and motivations.
Consider the context: Consider the historical, social, cultural, and political context in which the text was written and how it affects its meaning.
Pay attention to language: Pay attention to the author's language, including metaphors, symbolism, and other literary devices.
Synthesize your analysis: Use your analysis of the text to develop a well-supported argument in your critical analysis essay.
Step 2: Critical Analysis Writing
Here are some tips for critical analysis writing, with examples:
Start with a strong thesis statement: A strong critical analysis thesis is the foundation of any critical analysis essay. It should clearly state your argument or interpretation of the text. You can also consult us on how to write a thesis statement . Meanwhile, here is a clear example:
Weak thesis statement: 'The author of this article is wrong.'
Strong thesis statement: 'In this article, the author's argument fails to consider the socio-economic factors that contributed to the issue, rendering their analysis incomplete.'
Use evidence to support your argument: Use evidence from the text to support your thesis statement, and make sure to explain how the evidence supports your argument. For example:
Weak argument: 'The author of this article is biased.'
Strong argument: 'The author's use of emotional language and selective evidence suggests a bias towards one particular viewpoint, as they fail to consider counterarguments and present a balanced analysis.'
Analyze the evidence : Analyze the evidence you use by considering its relevance, reliability, and sufficiency. For example:
Weak analysis: 'The author mentions statistics in their argument.'
Strong analysis: 'The author uses statistics to support their argument, but it is important to note that these statistics are outdated and do not take into account recent developments in the field.'
Use quotes and paraphrases effectively: Use quotes and paraphrases to support your argument and properly cite your sources. For example:
Weak use of quotes: 'The author said, 'This is important.'
Strong use of quotes: 'As the author points out, 'This issue is of utmost importance in shaping our understanding of the problem' (p. 25).'
Use clear and concise language: Use clear and concise language to make your argument easy to understand, and avoid jargon or overly complicated language. For example:
Weak language: 'The author's rhetorical devices obfuscate the issue.'
Strong language: 'The author's use of rhetorical devices such as metaphor and hyperbole obscures the key issues at play.'
Address counterarguments: Address potential counterarguments to your argument and explain why your interpretation is more convincing. For example:
Weak argument: 'The author is wrong because they did not consider X.'
Strong argument: 'While the author's analysis is thorough, it overlooks the role of X in shaping the issue. However, by considering this factor, a more nuanced understanding of the problem emerges.'
Consider the audience: Consider your audience during your writing process. Your language and tone should be appropriate for your audience and should reflect the level of knowledge they have about the topic. For example:
Weak language: 'As any knowledgeable reader can see, the author's argument is flawed.'
Strong language: 'Through a critical analysis of the author's argument, it becomes clear that there are gaps in their analysis that require further consideration.'
Master the art of critical analysis with EssayPro . Our team is ready to guide you in dissecting texts, theories, or artworks with depth and sophistication. Let us help you deliver a critical analysis essay that showcases your analytical prowess.
Creating a Detailed Critical Analysis Essay Outline
Creating a detailed outline is essential when writing a critical analysis essay. It helps you organize your thoughts and arguments, ensuring your essay flows logically and coherently. Here is a detailed critical analysis outline from our dissertation writers :
I. Introduction
A. Background information about the text and its author
B. Brief summary of the text
C. Thesis statement that clearly states your argument
II. Analysis of the Text
A. Overview of the text's main themes and ideas
B. Examination of the author's writing style and techniques
C. Analysis of the text's structure and organization
III. Evaluation of the Text
A. Evaluation of the author's argument and evidence
B. Analysis of the author's use of language and rhetorical strategies
C. Assessment of the text's effectiveness and relevance to the topic
IV. Discussion of the Context
A. Exploration of the historical, cultural, and social context of the text
B. Examination of the text's influence on its audience and society
C. Analysis of the text's significance and relevance to the present day
V. Counter Arguments and Responses
A. Identification of potential counterarguments to your argument
B. Refutation of counterarguments and defense of your position
C. Acknowledgement of the limitations and weaknesses of your argument
VI. Conclusion
A. Recap of your argument and main points
B. Evaluation of the text's significance and relevance
C. Final thoughts and recommendations for further research or analysis.
This outline can be adjusted to fit the specific requirements of your essay. Still, it should give you a solid foundation for creating a detailed and well-organized critical analysis essay.
Useful Techniques Used in Literary Criticism
There are several techniques used in literary criticism to analyze and evaluate a work of literature. Here are some of the most common techniques:
Close reading: This technique involves carefully analyzing a text to identify its literary devices, themes, and meanings.
Historical and cultural context: This technique involves examining the historical and cultural context of a work of literature to understand the social, political, and cultural influences that shaped it.
Structural analysis: This technique involves analyzing the structure of a text, including its plot, characters, and narrative techniques, to identify patterns and themes.
Formalism: This technique focuses on the literary elements of a text, such as its language, imagery, and symbolism, to analyze its meaning and significance.
Psychological analysis: This technique examines the psychological and emotional aspects of a text, including the motivations and desires of its characters, to understand the deeper meanings and themes.
Feminist and gender analysis: This technique focuses on the representation of gender and sexuality in a text, including how gender roles and stereotypes are reinforced or challenged.
Marxist and social analysis: This technique examines the social and economic structures portrayed in a text, including issues of class, power, and inequality.
By using these and other techniques, literary critics can offer insightful and nuanced analyses of works of literature, helping readers to understand and appreciate the complexity and richness of the texts.
Sample Critical Analysis Essay
Now that you know how to write a critical analysis, take a look at the critical analysis essay sample provided by our research paper writers and better understand this kind of paper!
Final Words
At our professional writing services, we understand the challenges and pressures that students face regarding academic writing. That's why we offer high-quality, custom-written essays designed to meet each student's specific needs and requirements.
By using our essay writing service , you can save time and energy while also learning from our expert writers and improving your own writing skills. We take pride in our work and are dedicated to providing friendly and responsive customer support to ensure your satisfaction with every order. So why struggle with difficult assignments when you can trust our professional writing services to deliver the quality and originality you need? Place your order today and experience the benefits of working with our team of skilled and dedicated writers.
If you need help with any of the STEPS ABOVE
Feel free to use EssayPro Outline Help
Related Articles
BibGuru Blog
Be more productive in school
How to write a critical analysis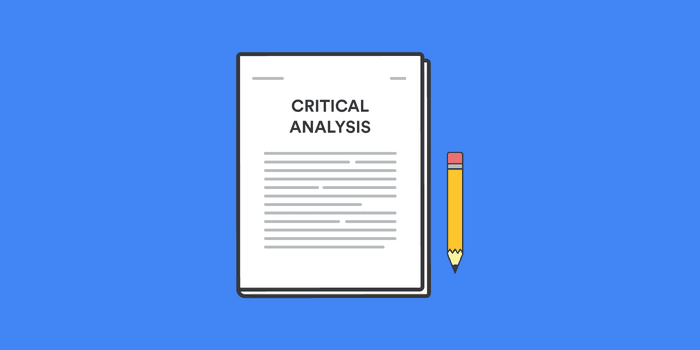 Unlike the name implies a critical analysis does not necessarily mean that you are only exploring what is wrong with a piece of work. Instead, the purpose of this type of essay is to interact with and understand a text. Here's what you need to know to create a well-written critical analysis essay.
What is a critical analysis?
A critical analysis examines and evaluates someone else's work, such as a book, an essay, or an article. It requires two steps: a careful reading of the work and thoughtful analysis of the information presented in the work.
Although this may sound complicated, all you are doing in a critical essay is closely reading an author's work and providing your opinion on how well the author accomplished their purpose.
Critical analyses are most frequently done in academic settings (such as a class assignment). Writing a critical analysis demonstrates that you are able to read a text and think deeply about it. However, critical thinking skills are vital outside of an educational context as well. You just don't always have to demonstrate them in essay form.
How to outline and write a critical analysis essay
Writing a critical analysis essay involves two main chunks of work: reading the text you are going to write about and writing an analysis of that text. Both are equally important when writing a critical analysis essay.
Step one: Reading critically
The first step in writing a critical analysis is to carefully study the source you plan to analyze.
If you are writing for a class assignment, your professor may have already given you the topic to analyze in an article, short story, book, or other work. If so, you can focus your note-taking on that topic while reading.
Other times, you may have to develop your own topic to analyze within a piece of work. In this case, you should focus on a few key areas as you read:
What is the author's intended purpose for the work?
What techniques and language does the author use to achieve this purpose?
How does the author support the thesis?
Who is the author writing for?
Is the author effective at achieving the intended purpose?
Once you have carefully examined the source material, then you are ready to begin planning your critical analysis essay.
Step two: Writing the critical analysis essay
Taking time to organize your ideas before you begin writing can shorten the amount of time that you spend working on your critical analysis essay. As an added bonus, the quality of your essay will likely be higher if you have a plan before writing.
Here's a rough outline of what should be in your essay. Of course, if your instructor gives you a sample essay or outline, refer to the sample first.
Critical Analysis
Here is some additional information on what needs to go into each section:
Background information
In the first paragraph of your essay, include background information on the material that you are critiquing. Include context that helps the reader understand the piece you are analyzing. Be sure to include the title of the piece, the author's name, and information about when and where it was published.
"Success is counted sweetest" is a poem by Emily Dickinson published in 1864. Dickinson was not widely known as a poet during her lifetime, and this poem is one of the first published while she was alive.
After you have provided background information, state your thesis. The thesis should be your reaction to the work. It also lets your reader know what to expect from the rest of your essay. The points you make in the critical analysis should support the thesis.
Dickinson's use of metaphor in the poem is unexpected but works well to convey the paradoxical theme that success is most valued by those who never experience success.
The next section should include a summary of the work that you are analyzing. Do not assume that the reader is familiar with the source material. Your summary should show that you understood the text, but it should not include the arguments that you will discuss later in the essay.
Dickinson introduces the theme of success in the first line of the poem. She begins by comparing success to nectar. Then, she uses the extended metaphor of a battle in order to demonstrate that the winner has less understanding of success than the loser.
The next paragraphs will contain your critical analysis. Use as many paragraphs as necessary to support your thesis.
Discuss the areas that you took notes on as you were reading. While a critical analysis should include your opinion, it needs to have evidence from the source material in order to be credible to readers. Be sure to use textual evidence to support your claims, and remember to explain your reasoning.
Dickinson's comparison of success to nectar seems strange at first. However the first line "success is counted sweetest" brings to mind that this nectar could be bees searching for nectar to make honey. In this first stanza, Dickinson seems to imply that success requires work because bees are usually considered to be hard-working and industrious.
In the next two stanzas, Dickinson expands on the meaning of success. This time she uses the image of a victorious army and a dying man on the vanquished side. Now the idea of success is more than something you value because you have worked hard for it. Dickinson states that the dying man values success even more than the victors because he has given everything and still has not achieved success.
This last section is where you remind the readers of your thesis and make closing remarks to wrap up your essay. Avoid summarizing the main points of your critical analysis unless your essay is so long that readers might have forgotten parts of it.
In "Success is counted sweetest" Dickinson cleverly upends the reader's usual thoughts about success through her unexpected use of metaphors. The poem may be short, but Dickinson conveys a serious theme in just a few carefully chosen words.
What type of language should be used in a critical analysis essay?
Because critical analysis papers are written in an academic setting, you should use formal language, which means:
No contractions
Avoid first-person pronouns (I, we, me)
Do not include phrases such as "in my opinion" or "I think". In a critical analysis, the reader already assumes that the claims are your opinions.
Your instructor may have specific guidelines for the writing style to use. If the instructor assigns a style guide for the class, be sure to use the guidelines in the style manual in your writing.
Additional t ips for writing a critical analysis essay
To conclude this article, here are some additional tips for writing a critical analysis essay:
Give yourself plenty of time to read the source material. If you have time, read through the text once to get the gist and a second time to take notes.
Outlining your essay can help you save time. You don't have to stick exactly to the outline though. You can change it as needed once you start writing.
Spend the bulk of your writing time working on your thesis and critical analysis. The introduction and conclusion are important, but these sections cannot make up for a weak thesis or critical analysis.
Give yourself time between your first draft and your second draft. A day or two away from your essay can make it easier to see what you need to improve.
Frequently Asked Questions about critical analyses
In the introduction of a critical analysis essay, you should give background information on the source that you are analyzing. Be sure to include the author's name and the title of the work. Your thesis normally goes in the introduction as well.
A critical analysis has four main parts.
The focus of a critical analysis should be on the work being analyzed rather than on you. This means that you should avoid using first person unless your instructor tells you to do otherwise. Most formal academic writing is written in third person.
How many paragraphs your critical analysis should have depends on the assignment and will most likely be determined by your instructor. However, in general, your critical analysis paper should have three to six paragraphs, unless otherwise stated.
Your critical analysis ends with your conclusion. You should restate the thesis and make closing remarks, but avoid summarizing the main points of your critical analysis unless your essay is so long that readers might have forgotten parts of it.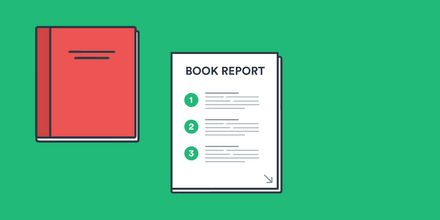 Make your life easier with our productivity and writing resources.
For students and teachers.

How To Write A Critical Analysis Essay
Evaluate work academically with a properly formatted critical analysis essay.
Emotional impact is not sufficient. Support your position with facts and evidence.
Master this skill to win the support of your peers and lecturers which will surely have positive results on your grades.
Read on to see how to master the art of critical analysis.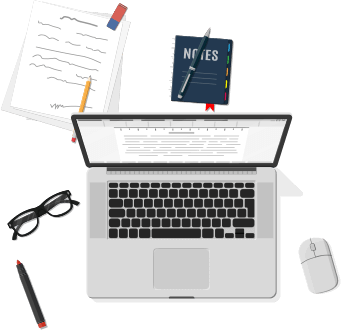 Writing a critical analysis essay is integral to studying processes at higher learning institutions. And although students often may consider it challenging and tedious, by incorporating the right approach, they can get high from the process and reach impeccable outcomes.
Since the primary goal of such an essay type is to evaluate and explore objective points, a scholar should use key critical analysis components like essential reading, thinking, and writing. Still, how to write a critical analysis essay of a roaring success, and what academic practices are best to apply? This step-by-step tutorial will cover everything in detail, from general critical analysis essay guidelines to practical writing tips. So let's get started!
What Is a Critical Analysis Essay?
Sometimes students get confused about 'what is a critical analysis essay', which may make the overall paperwork unsuitable. That way, before starting to craft an essay, the core task is a profound understanding of this work type.
Critical analysis means in-depth exploration and assessment of another person's works or ideas. So creating a like-kind essay implies the essential unity of critical thinking, reading, and writing while entirely focusing on an author's thesis statement. Throughout the work, you must add proofs or logical arguments that may agree or disagree with the analyzed work.
Topics to analyze may differ and result from your preferences, provided no specific writing restrictions. For example, you can choose any book, movie, study, business process, TV program, and even blog.
What is the main purpose of writing a critical analysis essay? It highlights a particular known or unknown subject to readers by clearly describing a fundamental cross-cutting thesis and objective along with your thoughts on the topic. Since critical essays are serious academic papers, they call for a deep writing approach. That is to say, a well-defined structure, credible references, and other author works you link to should be included here.
Another crucial moment to keep in mind is that a critical analysis essay exposes only your point of view on the topic, but not the topic itself. So try to provide a brief description of what you are going to write about. The balanced way of informing positive and negative qualities with sufficient supporting evidence is also no less essential.
How to Start Writing a Critical Analysis Essay?
As with any other work, the most complicated is to begin the process. Therefore, whether your critical analysis paper will be prosperous depends on the way you set it out. So, how to start a critical analysis essay properly? Cane to the following guidelines:
Be sure to showcase and reveal knowledge on a subject/topic by giving relevant and supporting arguments to prove your point of view.
Craft an analysis according to overall established requirements, structure, and format so that people tangential to critical analysis can effortlessly read it.
The first point directly equals the writing preparation. To be more precise, students or scholars must handle much information, namely research, bibliographies, and media formats, to further critical thinking performance. You won't be able to come up with valuable ideas and generate reasonable arguments by skipping this pre-step.
One more crucial moment is the critical essay outline is pretty demanding. So if you want it to bear fruits, collect all the requisite information on the topic, and highlight your thoughts with supporting proof.
The critical analysis essay structure impacts how readers perceive it. So, the more well-thought-out and properly organized it comes, the higher readable and understandable it is for consuming. The skill here lies in conveying considerable academic-complex information in the most straightforward and accessible as possible. It involves the right structuring of thoughts from a thesis statement, a brief introduction, and following body paragraphs to a conclusion. In this way, readers might trouble-freely comprehend the text due to its structural clarity and plainness.
NEED TO WRITE A CRITICAL ANALYSIS ESSAY?
Writing a critical analysis essay is a captivating process if you know the right structure and use the experience of the qualified experts who know all the intricacies of essay creation.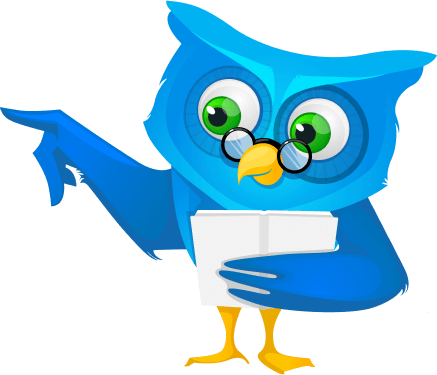 Steps to Writing an Excellent Critical Analysis Essay
Before creating your paper, it is worth evaluating and analyzing the work you target writing with all its strong and weak points. Make sure your thesis statement embodies the core opinion of your essay for the upcoming support by correct evidence from a current source or secondary resources.
1. Choosing A Thesis Statement
In essence, thesis statements in critical analysis essays represent the writer's reaction to the analyzed work. Plus, opinions must be subjective to make a debatable claim possible. Therefore, scholars should keep to the guidelines below while developing a thesis statement for a critical analysis paper.
It must be proven by implementing various tools like logical and emotional reasoning. Simply put, the thesis should stand as the root of where the analysis deploys.
The primary claim has to show topical to the discussed subject.
Rely on only adequate research and trustworthy evidence via digging for sufficient information basics. It is important because a clear thesis to guide a body section results from this.
Organized thoughts and a narrow focus are the keys to success. Instead, developing ideas that cover a broad topic scope may negatively affect the entire essay's value.
2. Writing An Introductory Paragraph
An introductory paragraph should introduce your readers to the analyzed work and your insights about it. This section should consist of the original author's aim and main ideas, ending in your thesis statement. The perfect length for an introduction forms three or four sentences, but in the case of a complex critical analysis essay, it may even be multiple paragraphs.
Concentrate on crafting your introductory section captivating to grab the audience's attention and engage them to continue consuming your essay. The first sentences are decisive here. Hence, try to create them as much appealing and exciting as possible. One of the best practices is starting with a hook, like a rhetorical question or a bold statement.
3. Organizing The Body
Write the body section referring to the primary points stated in the introduction. Typically, there are two to four paragraphs across the essay, but you can put more or less depending on the received work's guidelines.
Each paragraph must address a single idea. Begin by stating the opinion in the first sentence, and then provide examples from the analyzed work to support it. It would be ideal to incorporate quotes to prove your claims, but remember to apply the proper citation format to any used quote.
Besides, you should talk about different things within separate body paragraphs. Be sure to give supporting evidence with contrasting points of view. The well-crafted paper structure is critical here to present facts and the overall research. So take time to outline the rough paragraphs amount and the order of information to expose.
4. Concluding the Analysis
Last but not least is a conclusion. This ultimate part has to restate your perspective built on the statements in the body paragraphs to drive your critical exploration to a natural stop. It will involve similar content to the introduction, but the way of expression must differ. Two to four sentences are mainly enough, but a more complex critical analysis requires a few paragraphs to conclude.
How To Format A Critical Analysis Essay?
No doubt, the critical analysis essay format is no less significant than the content. So, how correctly you adjust the format to the subject and research decides the final outcome.
Basically, before going to the point, try to give your readers background information for a clear vision of what your paper will discover. Omitting to mention such things as title, author, publication data, and the essay purpose is unacceptable. Then the thesis statement comes, where you must reveal why you selected the given topic and what you would like to prove or refute.
After that, create a summary to illustrate that you are deeply aware of the topic and the work under analysis. For those who still don't understand how to write a critical analysis, it has to be the author's own interpretation and assessment of the explored source. Precisely, it puts the part of presenting critical analysis resulting from the prior essential reading. How to perform analysis directly hangs on the information component highlighted in the body. Here belong such elements as illustrating how all sources function, considering the style of said source, how efficient it was, and how it drew the target audience's attention.
The final step you can't do without is an appropriate conclusion. To sum up, restate the thesis while adding final thoughts and considerations. That is to say, all valuable ideas and viewpoints, along with small extra details, should be summarized. This last part is the perfect place to reveal all positives and negatives, the chosen topic's present-day significance, and why it was picked to investigate.
Such a distinct outline will highly facilitate writing a critical analysis essay process. That way, detailing and proofreading will flow swiftly and smoothly, and you will eventually reach an impeccably crafted academic paper.
Critical Essay Structure
Every scholar faces the issue of how to write critical analysis essay structurally flawless. Bear in mind that this paper type has a strict framework to follow, consisting of an introduction, a body section with arguments included, and a conclusion. Let's look thoroughly at these items for getting an academic writing masterpiece.
1. Introduction
Most of the success equals the way you set out the essay. If your initial sentence evokes the interest to read on, you are moving in the right direction. The opening paragraph should briefly describe a source under analysis. Plus, it is vital to expose the primary argument or thesis statement in the last sentences. In turn, writers must avoid using questions across theses and include debatable claims without fail there.
This section is responsible for highlighting the main concepts. That way, scholars should structurally divide a critical analysis essay into separate paragraphs, each representing an individual idea. At the same time, provide different facts and evidence within all segments, but keep the overall connection between them and the general topic. That's why gathering information via essential reading from varied resources, and related media watching is critical. Another tactic to attract the audience might be revealing any gaps or contradictions between the same author and topic. But scholars should try to present and uncover their viewpoints as clearly and proficiently as possible to convince readers.
As for the body content, innovative and unique approaches with verbal diversity and well-structured sentences are a must. Incorporating quotes and citations will also display your topic expertise and deep exploration background. Besides, they appear as the perfect tools to agree or disagree with the chosen statements.
3. Arguments
If you strive to get a top-notch paper, the body should have major arguments provided. So to make it with flying colors, break down the thesis statement into single subsections and exhaustively discuss each sub-thesis. After that, writers must concentrate on the key essay concepts while ensuring corresponding supporting details. In practice, good critical analysis essays must implicate topic-related real-life examples and adequate explanations.
4. Conclusion
A relevant closing paragraph should summarize the paper's central idea and crucial insights to remember. Pint out the importance of the illustrated topic as well as the thesis statement, but including new evidence in this section is unacceptable. Conclusions have to be crafted in a brief and concise manner to complete the work academically good-looking. In other words, students have to bring the paper to an exceptional closure by restating the thesis.
The golden rule while writing a critical analysis essay is to give yourself time to create. It results from that the paper requires multiple stages of content polishing and attaching new information before publishing the ultimate piece. So getting flawless academic writing takes making drafts on each part to later revising and proofreading.
Writing A Critical Essay: Manner, Sources, Proofreading
After figuring out what is critical analysis essay and how to write it properly, let us overview some core writing practices boosting your paper:
Your work should be sufficiently convincing to make the audience change their opinion if it differs from yours. That's why mastering language and wording forms the basis. Plus, conveying from the third person will help readers understand the text more accessible, simultaneously keeping it professional.
Formal language is the only acceptable option for such an essay type. Still, your writing must be rich in grammar and contain a wide vocabulary range. Thus, the paper will stand out from the crowd and be incredibly memorable.
A profound topic understanding and solid investigation background are requisite for a critical writing author to explain their thoughts correctly and provide supporting details.
Essay writers are allowed to expose strong opinions on the topic, either positive or negative, to convince the audience of their rightness. Actually, a personal attitude towards the analyzed work is encouraged subject to support with proven facts and credible evidence. Thus, it's not enough to state that you dislike the piece – you must justify your point of view, citing reliable authors.
Scientific and academic works are the best sources to familiarize yourself with the subject under analysis because certified experts researched and tested the topic you are writing about. Besides, remember that all the incorporated sources across the essay must be in the correct format, mainly APA and MLA, alphabetically ordered.
Take your time to perfect your paper before submission. It's impossible to craft the perfect work the first time. So proofreading is no less important than the content crafting process since many modifications are needed to achieve an outstanding final piece. Try to generate small paragraphs, keeping the text concise and understandable. When you need to uncover extensive information, take care of eliminating repeats.
Both scholars and students should know how to write a critical analysis essay. Although some apply for academic writing services to make it timely and of roaring success, such a skill can come in handy further. By creating a critical analysis essay, people not only advance their writing mastery, but also acquire other valuable expertise like critical reading, thinking, and analyzing. Therefore, the mind will likely go beyond tradition and rearrange, focusing on the evaluation component. This thinking upgrade can greatly facilitate students in upcoming writing assignments, as well as favor them in their future careers. So, it's better not to skip practicing critical analysis.
Was this article helpful?
Thanks for your feedback.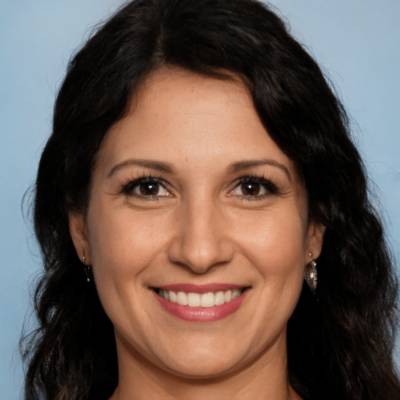 Dr. Karlyna PhD
I am a proficient writer from the United States with over five years of experience in academic writing. I comfortably complete given assignments within stipulated deadlines and at the same time deliver high-quality work, which follows the guidelines provided.
Readers also enjoyed
Legal essay topics for student.
Essay Writing Guides 22 likes
Science Essay Topics for Students
Essay Writing Guides 3 likes
Explanatory Essay Topics for Students
Essay Writing Guides 8 likes
WHY WAIT? PLACE AN ORDER RIGHT NOW!
Simply fill out the form, click the button, and have no worries!
PRO Courses Guides New Tech Help Pro Expert Videos About wikiHow Pro Upgrade Sign In
EDIT Edit this Article
EXPLORE Tech Help Pro About Us Random Article Quizzes Request a New Article Community Dashboard This Or That Game Popular Categories Arts and Entertainment Artwork Books Movies Computers and Electronics Computers Phone Skills Technology Hacks Health Men's Health Mental Health Women's Health Relationships Dating Love Relationship Issues Hobbies and Crafts Crafts Drawing Games Education & Communication Communication Skills Personal Development Studying Personal Care and Style Fashion Hair Care Personal Hygiene Youth Personal Care School Stuff Dating All Categories Arts and Entertainment Finance and Business Home and Garden Relationship Quizzes Cars & Other Vehicles Food and Entertaining Personal Care and Style Sports and Fitness Computers and Electronics Health Pets and Animals Travel Education & Communication Hobbies and Crafts Philosophy and Religion Work World Family Life Holidays and Traditions Relationships Youth
Browse Articles
Learn Something New
Quizzes Hot
This Or That Game New
Train Your Brain
Explore More
Support wikiHow
About wikiHow
Log in / Sign up
Education and Communications
Critical Reviews
How to Write a Critical Analysis
Last Updated: August 23, 2023 Fact Checked
This article was co-authored by Jake Adams . Jake Adams is an academic tutor and the owner of Simplifi EDU, a Santa Monica, California based online tutoring business offering learning resources and online tutors for academic subjects K-College, SAT & ACT prep, and college admissions applications. With over 14 years of professional tutoring experience, Jake is dedicated to providing his clients the very best online tutoring experience and access to a network of excellent undergraduate and graduate-level tutors from top colleges all over the nation. Jake holds a BS in International Business and Marketing from Pepperdine University. This article has been fact-checked, ensuring the accuracy of any cited facts and confirming the authority of its sources. This article has been viewed 1,445,561 times.
Reading Critically
You may need to read the text more than once, especially if it is dense or complicated.
It might be easier to find the thesis in an academic article than in a creative work, movie, or painting. If you're critiquing a work of fiction or creative nonfiction, in either written form or film form, identify one of the main themes of the story instead. For a painting, identify what the painter may be trying to get across with their work of art.
In an academic article, identify the topic sentences of each paragraph or section.
For works of fiction or paintings, look for scenes and imagery that seem to support the thesis.
If the text was a film or work of art, write a brief 1 to 2 paragraph synopsis of the film or description of the painting.
Analyzing the Text
For example, if the text made you angry, what was it about the text that made you angry?
If you found yourself laughing at the text, what about it was laughable?
For example, if the author is an outspoken proponent of healthcare reform, then this would likely explain any bias in an argumentative essay on universal healthcare.
The author's background may also include credentials, such as a doctorate or medical degree. This is part of the ethos of the text since having credentials may help to bolster an author's credibility.
For example, if the author's explanation of greenhouse gasses is long, full of jargon, and confusing, then you might focus on this as part of your critique.
Tip : Keep in mind that you can also have a positive critique of the text if you think it was effective. For example, if the author's description of greenhouse gasses was written in simple, easy to understand language, you might note this as part of your analysis.
For example, if the author has used a website that is known for being biased in favor of their argument, then this would weaken their position. However, if the author used sources that were fair and unbiased, then this would strengthen their position.
Not all texts will incorporate evidence. For example, if you're doing a critical analysis of a film or work of art, it probably won't include secondary sources.
Drafting the Analysis
For example, in the first sentence of your essay, provide the basic information on the text. Then, describe text's argument in about 1 to 2 sentences.
For example, you might write, "Darcy Gibbons' essay on the environmental impact of consumerism provides a thorough and valuable overview of the problem."
Or, you might write, "Shannon Duperty's mixed media painting, "Dove on Heroin," falls short of its attempt at edgy political commentary."
Keep in mind that the summary paragraph is the only place in your essay where you may include summary. The rest of the essay should provide analysis of the essay.
Organization. How did the author organize their argument? Was this a good strategy or not? Why?
Style. What style did the author use to get their point across? How did the style hurt or help their argument?
Effectiveness. In general, was the text effective at getting its point across? Why or why not?
Fairness or bias. Did the author demonstrate a fair or biased perspective on their topic? How could you tell?
Appeal to a specific audience. Did the author seem to have a specific audience in mind? If so, who were they and how well did the author meet their needs?
Tip : Check with your teacher for details on how to cite sources. They may want you to use a specific citation style, such as MLA, Chicago, or APA.
For example, you might conclude by talking about how the author made a good effort in some regards, but ultimately their argument was ineffective, and then explain why in 2 to 3 sentences.
Sample Analyses
Expert Q&A
You Might Also Like
↑ Jake Adams. Academic Tutor & Test Prep Specialist. Expert Interview. 20 May 2020.
↑ https://www.tru.ca/__shared/assets/Critical_Analysis_Template30565.pdf
↑ https://depts.washington.edu/pswrite/Handouts/CriticalAnalysisPapers.pdf
↑ https://content.nroc.org/DevelopmentalEnglish/unit09/Foundations/creating-a-thesis-and-an-outline-for-a-critical-analysis-essay.html
↑ https://writingcenter.fas.harvard.edu/pages/ending-essay-conclusions
About This Article
To write a critical analysis, first introduce the work you're analyzing, including information about the work's author and their purpose in writing it. As part of the introduction, briefly state your overall evaluation of the work. Then, summarize the author's key points before you use the bulk of your paper to provide your full critique of the work. Try to put each point you want to make in a separate paragraph for clarity. Finally, write a concluding paragraph that restates your opinion of the work and offers any suggestions for improvement. To learn how to balance positive and negative comments in your critical analysis, keep reading! Did this summary help you? Yes No
Reader Success Stories
Maggie Oosan
Mar 8, 2016
Did this article help you?
Christine Renee
Dec 4, 2016
Trinity Rajlakshmi
May 2, 2019
Oct 3, 2019
Christina Lefoka
Nov 27, 2019
Featured Articles
Trending Articles
Watch Articles
Terms of Use
Privacy Policy
Do Not Sell or Share My Info
Not Selling Info
wikiHow Tech Help Pro:
Level up your tech skills and stay ahead of the curve