7 Sensational Essay Hooks That Grab Readers' Attention
by Suzanne Davis | Jul 14, 2022 | Writing Essays and Papers | 12 comments
Do you want people to feel excited when they read your essay?
The secret is to get them interested in reading your essay by making the first part of your introduction intriguing. The best way to do that is by using attention-grabbing essay hooks.
So, what is a hook? It's a piece of writing at the beginning of your essay that engages your reading audience. Usually, a hook is a sentence or group of sentences that draw people into reading your essay or research paper.  A hook sparks a person's curiosity. You want whoever reads your essay to wonder what happens next. Hooks also make an introduction stand out (which raises your chance of getting a high grade on your essay). 
If you want to see all the elements of great introductions for research papers check my post, How to Write a Strong Introduction to a Research Paper at https://www.academicwritingsuccess.com/how-to-write-a-strong-introduction-to-a-research-paper/.
When you write essay hooks that make your rea ders curious, you've taken the first step toward making them fall in love with your writing. Let's dive in and look at essay hooks that will elevate your writing style!
7 Types of Essay Hooks
Here are 7 writing hooks that make readers want to find out what you will say in the rest of your essay.
Interesting Question Hook
Strong Statement/Declaration Hook
Fact/Statistic Hook
Metaphor/ Simile Hook
Description Hook
Quotation Hook.   
1.  The Interesting Question Hook
An interesting question hook is when you ask a question that relates to your essay or paper. And the only way a person can know the answer to that question is by reading your writing.
People are inquisitive. When we hear or read a question we want to know the answer. If we don't have an answer then we need to find out.
So, when you start your essay with a question hook, this signals to your readers that if they keep reading you'll give them the answer.
Here's an example of an interesting question hook on the topic of succeeding in college:
What is the difference between successful college students and unsuccessful college students? 
The goal of this essay hook is to make you want to learn what students who succeed in college do, and what college students who don't succeed in college do wrong. 
2.  The Strong Statement/Declaration Hook
A strong statement hook is a sentence that makes an assertive claim about your topic. It connects to the thesis statement and shows the importance of your essay or paper.
A strong statement is a great technique because it doesn't matter if your reader agrees or disagrees with your statement. They will want to see how you support your statement.
This is an example of a strong statement on the topic of the vegan diet. 
Vegans are the healthiest group of people in the world.  
This statement either supports your point of view about the vegan diet, or it makes you want to argue against it (especially if you love meat). Either way, you are curious about what the writer says.
3.  The Fact/ Statistic Hook
Facts and statistics hook your reader because they give real information about a topic. You can impress your reader with your knowledge and evidence from the very beginning of your essay. But, you need to include facts that are accurate, interesting, and reliable. Evaluate your information and make sure it comes from a credible source. Some places to visit for statistics are The Pew Research Center   https://www.pewresearch.org/ , and The CIA World Fact Book, https://www.cia.gov/the-world-factbook/. 
Here's an example of a factual hook about an essay on gun ownership in the United States.
Almost two-thirds of American adults at some point in their life lived in a home with at least one gun.
The Pew Research Center, "America's Relationship With Guns: An In-Depth Look at the Attitudes and Experiences of US Adults"   http://www.pewsocialtrends.org/2017/06/22/americas-complex-relationship-with-guns/  
4.  The Metaphor / Simile Hook
The metaphor/simile hook engages your readers because it makes them think about a topic in a different way.  Your audience wonders what you mean and how you compare a topic to something that seems unconnected.
A metaphor is a figure of speech that directly compares one thing to another, but these two things seem unrelated.  An example of a metaphor is: Her boyfriend is a rat.  The boyfriend is not really a rat, but he behaves like one.
 If your essay topic is on business blogging you could write the metaphor hook:
A business blog is a magnet pulling clients to a company. 
A simile is like a metaphor.  Both compare two unrelated things to each other, but a simile uses the words like or as to connect them. A simile is less strong than a comparison in a metaphor. An example of a simile is : Writing a research paper is like running a marathon when it's 95 degrees Fahrenheit. 
A simile hook for the essay about business blogging could be: 
A business blog is like a magnet that pulls clients to a company.
5. The Story Hook
This is a hook where you begin with a short story or episode that relates to your topic.  Readers love stories, especially a well-written story that is memorable.  The key to a great story hook is making sure the story directly connects to your essay or paper topic. Your story can be personal or someone else's story.
Here's an example of a story hook for an essay about the differences between British and American English.   I used my own story about a trip to England.
I got off the train and pulled my luggage behind me.  A cab pulled up to the curb, and the driver got out.  He lifted my luggage and said, "Miss, I'm just going to put your stuff in the boot."  I didn't know what he meant until I saw him open the car's trunk.  Then I realized the boot means car trunk.  I got in the cab, wondering how many other words would be different in England. 
You'll see this sto ry hook is longer than other types of essay hooks.  That's okay. Your hook can be longer, but it shouldn't be a large part of your essay or paper. Compare the length of your hook to the length of the essay.
Also, consider your audience (especially an academic audience). Ask yourself, "Will a story hook be acceptable in this course?" If you're unsure you can ask your teacher or professor or you could select a different type of hook.
6.  The Description Hook
This is a hook where a vivid description of a scene draws your readers into your writing. A good description hook will make your reader want to know what comes next in your writing.  It's most popular in narrative essays, but you can use a description hook with any type of writing (yes even academic papers). But, like the story hook ask yourself, "Will this description hook be acceptable in this course?"
Here's an example of a description hook for a personal narrative essay about saving a dog:
The dog howled in pain and limped along the side of the road. His leg was cut and blood streamed down his leg. 
Doesn't this scene make you curious about what will happen to the dog?
7.  The Quotation Hook
This is a hook where you begin your essay with a quotation.  The quotation could be from a famous person, but it doesn't have to be. You can quote anyone if it connects to what you're writing about.
If you write an essay on the topic of education you could start
Nelson Mandela said, " Education is the most powerful weapon you can use to change the world ."
If you want to use a quotation for a hook, make sure you quote the words exactly.  Choose quotations where the words are striking, powerful, and/ or memorable.
Writing Challenge:  Write 2 Essay Hooks
Essay hooks are a great way to intrigue all your readers.  Select your favorite 2 types of essay hooks.  Then write a hook for each kind you choose. Comment below and share your favorite one! 
Have fun and be creative.
Photo by  Bram Naus  on  Unsplash
I find that switching it up makes my content better. My favorite is to start with a question or a strong statement. I love this infographic. Well done!
Thanks Joanne! Question and strong statement hooks are great for getting readers to wonder what's in your essay. I'm so glad you liked the infographic.
This is a great article, showing the variety of openings you can use in writing. Thank you for the tips!
I'm glad you liked it. I think hooks are great for writing.
[…] For more information about essay hooks see-https://www.academicwritingsuccess.com/7-sensational-types-of-essay-hooks/ […]
Very good blog! Do you have any recommendations for aspiring writers? I'm hoping to start my own site soon but I'm a little lost on everything.
Would you recommend starting with a free platform like WordPress or go for a paid option? There are so many options out there that I'm totally overwhelmed ..
Any suggestions? Many thanks!
Hi Cindy, Those are great questions about blogging. I think the beginning point with starting a blog is determining your niche/focus, goals and your ideal readers. The next piece of advice is to really learn the style of writing blog posts. It's a craft, so you should really start with a good grasp of the formatting, style, and techniques, etc. Since I don't know your blog's focus I can't offer you more specific advice.
If you can afford it, I suggest paying for a domain name and hosting. There are free ones like WordPress.com etc. These will get you started, but if you want to use your blog for a business I really recommend starting with a paid option. I hope this helps you. Good luck blogging!
Thank you for this informative Eda'ya. My favorite hooks are question, strong statement and the fact. I think these are the best for an academic paper. Your infographic is excellent and memorable. Thank you! ??
Mehmet, Those are all great hooks! I think they would each be a great way to begin an academic paper too. I'm glad the infographic is useful to you. Thank you for the compliment.
These are great. I'll have to file this away for my next writing student (and my next blog post!). For research papers, I used to use the fact/statistic hook a lot.
Beth, I'm glad you liked these essay hooks. I like the fact/statistic hook a lot too, and you're right it is a great one for research papers.
I like question hooks & metaphoric ones…
I need to write to essays for tomorrow at English (preparing for Baccalaureate) & I'll choose "success is not about luck" & "the importance of music in our lives" …
For the first one I'll choose the first type of hook (for me it's the easiest): "How can you be sure that when it comes to success, luck isn't so important" or sth like this.
But for the second essay I'll choose a metaphoric hook "music is the spot of light who makes shine in gray tones" or sth like this.
For the first one I was also thinking about sth statistically but idk not a kind of statistics about luck help in success or sth like this…
Ik, you can't give me advices till tomorrow but I'll be OK. Thx for this gorgeous inform. God bless you. All the best!
I think those are 2 great hooks to use with those essays. I love the metaphoric hook you came up with–it's beautiful. I hope you do well with your essays. Good luck!
Tutorpreneur Hero Award
http://becomeanonlinetutor.com/tutorpreneur-hero/
SSL Certificate Seal
Session expired
Please log in again. The login page will open in a new tab. After logging in you can close it and return to this page.
Privacy Overview
How to Write a Hook: Start Off Your Essay Strong with This 2023 Guide
What is a Hook for an Essay: Importance and Purpose
Which section of your essay can make your readers dip their toes into your writing? Is it the body paragraphs where all the analysis is laid out? Or maybe the introduction, where you present your thesis statement and voice your perspective on the subject? Well, if you think it is the latter, then we must agree with your decision. However, let's get more specific; if we take the introductory paragraph to pieces, which piece gets the most recognition? You must have guessed from the article's title that we're talking about a hook. But first, let's define what is a hook for an essay before we walk you through the reasons why it deserves our pat on the back.
The hook is the initial sentence in a written work. Whether you're asking how to write a hook for a song, blog post, or term paper, know that the purpose of any effective hook is to seize the reader's attention. It can be one sentence long, often for shorter pieces, or composed of several lines - usually for larger pieces. Making the reader want to keep reading is what an essay hook accomplishes for your paper, just as an intriguing introduction does for any piece.
Our main emphasis in this guide is on creating a good hook for an essay. Nonetheless, these fundamental guidelines apply to nearly every format for communicating with your audience. Whether writing a personal statement, a speech, or a presentation, making a solid first impression is crucial to spur your readers into action.
How to Write a Hook for Different Kinds of Writing
Although it is a tough skill to master, understanding how to write a hook is crucial for academic writing success. By reviewing the most prevalent kinds of essay hooks, you can discover how to effectively captivate readers from the start and generate a hook that is ideal for your article. To do so, let's head over to the following sections prepared by our dissertation writers .
How to Write a Hook for a College Essay?
By mastering how to write a hook for a college essay, you have the opportunity to stand out from the hundreds of applicants with identical academic portfolios to yours in your college essay. It should shed light on who you are, represent your true nature, and show your individuality. But first, you need an attention-grabbing start if you want the admissions committee to read more of yours than theirs. For this, you'll require a strong hook.
Set the Scene
When wondering how to write a good hook for an essay, consider setting the scene. Open in the middle of a key moment, plunge in with vivid details and conversation to keep your essay flowing and attract the reader. Make the reader feel like they are seeing a moment from your life and have just tuned in.
Open with an Example
Starting with a specific example is also a great idea if you're explaining how you acquired a particular skill or unique accomplishment. Then, similar to how you established the scenario above, you may return to this point later and discuss its significance throughout the remaining sections.
Open with an Anecdote
Using an anecdotal hook doesn't necessarily mean that your essay should also be humorous. The joke should be short and well-aimed to achieve the best results. To assist the reader in visualizing the situation and understanding what you are up against when tackling a task or overcoming a challenge, you might also use a funny irony. And if this sounds too overwhelming to compose, buy an essay on our platform and let our expert writers convey your unmatched story!
How to Write a Hook for an Argumentative Essay?
If you write a strong hook, your instructor will be compelled to read your argument in the following paragraphs. So, put your creative thinking cap on while crafting the hook, and write in a way that entices readers to continue reading the essay.
Use Statistics
Statistics serve as a useful hook because they encourage research. When used in argumentative writing, statistics can introduce readers to previously undiscovered details and data. That can greatly increase their desire to read your article from start to finish. You can also consider this advice when unsure how to write a good hook for a research paper. Especially if you're conducting a quantitative study, a statistic hook can be a solid start.
Use a Common Misconception
Another answer to your 'how to write a hook for an argumentative essay' question is to use a common misconception. What could be a better way to construct an interesting hook, which should grab readers' attention, than to incorporate a widely held misconception? A widespread false belief is one that many people hold to be true. When you create a hook with a misinterpretation, you startle your readers and immediately capture their interest.
How to Write a Hook for a Persuasive Essay?
The finest hooks for a persuasive essay capture the reader's interest while leading them to almost unconsciously support your position even before they are aware of it. You can accomplish this by employing the following hook ideas for an essay:
Ask a Rhetorical Question
By posing a query at the outset of your essay, you may engage the reader's critical thinking and whet their appetite for the solution you won't provide until later. Try to formulate a question wide enough for them to not immediately know the answer and detailed enough to avoid becoming a generic hook.
Use an Emotional Appeal
This is a fantastic approach to arouse sympathy and draw the reader into your cause. By appealing to the reader's emotions, you may establish a bond that encourages them to read more and get invested in the subject you cover.
Using these strategies, you won't have to wonder how to write a hook for a persuasive essay anymore!
How to Write a Hook for a Literary Analysis Essay?
Finding strong essay openers might be particularly challenging when writing a literary analysis. Coming up with something very remarkable on your own while writing about someone else's work is no easy feat. But we have some expert solutions below:
Use Literary Quotes
Using a literary quote sounds like the best option when unsure how to write a hook for a literary analysis essay. Nonetheless, its use is not restricted to that and is mostly determined by the style and meaning of the quotes. Still, when employing literary quotes, it's crucial to show two things at once: first, how well you understand the textual information. And second, you know how to capture the reader's interest right away.
Employ Quotes from Famous People
This is another style of hook that is frequently employed in literary analysis. But if you wonder how to write a good essay hook without sounding boring, choose a historical person with notable accomplishments and keep your readers intrigued and inspired to read more.
How to Write a Hook for an Informative Essay?
In an informative essay, your ultimate goal is to not only educate your audience but also engage and keep them interested from the very beginning. For this, consider the following:
Start with a Fact or Definition
You might begin your essay with an interesting fact or by giving a definition related to your subject. The same standard applies here for most types mentioned above: it must be intriguing, surprising, and/or alarming.
Ask Questions that Relate to Your Topic
Another solution to 'How to write a hook for an informative essay?' is to introduce your essay with a relevant question. This hook lets you pique a reader's interest in your essay and urge them to keep reading as they ponder the answer.
Need a Perfect Article?
Hire a professional to write a top-notch essay or paper for you! Click the button below to get custom essay help.
Expert-Approved Tips for Writing an Essay Hook
Are you still struggling with the ideal opening sentence for your essay? Check out some advice from our essay helper on how to write a hook sentence and make your opening stand out.
Keep your essay type in mind . Remember to keep your hook relevant. An effective hook for an argumentative or descriptive essay format will differ greatly. Therefore, the relevancy of the hook might be even more important than the content it conveys.
Decide on the purpose of your hook . When unsure how to write a hook for an essay, try asking the following questions: What result are you hoping to get from it? Would you like your readers to be curious? Or, even better, surprised? Perhaps even somewhat caught off guard? Determine the effect you wish to accomplish before selecting a hook.
Choose a hook at the end of the writing process. Even though it should be the first sentence of your paper, it doesn't mean you should write your hook first. Writing an essay is a long and creative process. So, if you can't think of an effective hook at the beginning, just keep writing according to your plan, and it will eventually come into your head. If you were lucky enough to concoct your hook immediately, double-check your writing to see if it still fits into the whole text and its style once you've finished writing.
Make it short . The shorter, the better – this rule works for essay hooks. Keeping your hook to a minimum size will ensure that readers will read it at the same moment they start looking at your essay. Even before thinking if they want or don't want to read it, their attention will be captured, and their curiosity will get the best of them. So, they will continue reading the entire text to discover as much as possible.
Now you know how to write a good hook and understand that a solid hook is the difference between someone delving further into your work or abandoning it immediately. With our hook examples for an essay, you can do more than just write a great paper. We do not doubt that you can even write a winning term paper example right away!
Try to become an even better writer with the help of our paper writing service . Give them the freedom to write superior hooks and full essays for you so you may learn from them!
Do You Lack Creative Writing Skills?
This shouldn't stop you from producing a great essay! Order your essay today and watch your writing come alive.
Related Articles
Essay Hook Examples That Grab Attention (Formula For Better Grades)
Table of contents.
Meredith Sell
Have you ever read a line that caught your attention so fast, you didn't look up until five paragraphs later? Props to whoever wrote it — they mastered the attention-grabbing hook.
For many writers, hooks (or ledes, as they're referred to by journalists) are both tantalizing and infuriating. Out in the wild, we spot first lines that are startling and mind-bending and stoke our curiosity. But then we sit to write our own and all we can think of is "once upon a time" or "a long time ago in a galaxy far, far away" or, worse, "imagine yourself…"
‍ ‍ The truth is: every piece of writing can't start with an explosion or a chase scene. Especially if you're writing an academic essay or other piece of nonfiction that needs to stick with the facts. But there are better ways to start your essay than the sleepy "A recent study observed 300 chimpanzees in 50 habitats over seven years. This is what it found."
‍ How do you write a hook that grabs your reader's attention right away?
Is there a way to make sure the hook fits the piece you're writing?
‍ How do you use AI to produce better hooks?
These are just a couple questions we'll answer in this article. 
But first, let's talk about what you need to know before attempting to write that opening sentence.
Try our FREE essay hook generator > Try our FREE essay hook generator >
What to Know About Your Essay (and Topic) Before You Write the Hook
Whether you're writing a research paper on economics, an argumentative essay for your college composition class, or a personal essay for that blog you've been plotting, there are a few things you need to nail down before you settle on a first line.
1. Gain In-Depth Knowledge of Your topic
Name one thing under the sun. You could write an essay about it.
Before you actually write your essay, though, you need to know your topic — not just in name, but in-depth. You don't have to be a subject matter expert , but you do have to research.
Your research will help you narrow your focus, build an argument, and uncover the facts to shape the flow of thought throughout your piece. What you learn in the research stage should determine how you structure your essay — and should guide your choice of hook.
‍ Did you uncover a shocking fact? A compelling anecdote? An interesting quote? Any of those things could be your hook.
‍ Take action: When you've finished your research, go through your notes and think through your essay. Mark or make a list of anything you learned that's compelling enough to be a good lead. Then, filter that list through your essay genre.
2. Type of essay
In academic settings, there are generally three kinds of essays:
Argumentative: Making the case for a certain stance or route of action.
Expository: Explaining the who, what, when, where, why, and how of some phenomenon.
Narrative: Telling a true story as a way to explore different ideas.
‍ The type of essay you're writing is key to choosing the best hook for your piece. 
A serious argumentative essay probably shouldn't start with a joke. And a shocking statistic may not be the best way to set the stage for a narrative story.
‍ Take action: Go through your list of potential hooks and cross out anything that doesn't fit the type of essay you're writing, whether it's a persuasive , argumentative or any other essay.
3. Audience and tone
To make sure your essay is properly engaged and understood, you need to keep your audience in mind and choose a tone that fits both your subject and your audience.
For an argumentative essay, you're trying to convince someone who doesn't agree with you that what you're claiming is right or, at least, reasonable. You don't want to turn them off with snarky or offensive language — but you do want to be authoritative. Your hook should match that tone and support your effort.
A narrative essay is likely to welcome more lyrical language, so starting with a colorful description or an anecdote might make more sense than, say, a bold claim or surprising fact. Whatever tone you choose for your narrative essay — comical or gentle or bold — should be used for your hook.
‍ Expository essays can use all sorts of tones and be written to a variety of audiences, so think carefully about the tone that best fits your subject matter. An essay explaining how the human body shuts down when overdosed will likely require a different tone than one on the lives of circus masters in the late 1800s. 
‍ Take action: Look at your list. Can you write these potential hooks in a tone that suits your subject and audience?
Are you writing a 10-page paper or a three-page reflection? Or is this your senior thesis, pushing 100 pages?
‍ If you're writing a shorter paper, you'll want to keep your hook quick and snappy. Don't wax eloquent over three paragraphs about your childhood baseball league if your research paper on Little League is only four pages long.
At the same time, a long work — like a senior thesis or a term paper — could be enhanced by a longer hook. Just make sure your hook relates to and supports the core point of your essay. You don't want to waste space describing a scene that ultimately has nothing to do with the rest of your piece.
‍ Take action: If you write out the items on your list, how long will they be? A sentence or paragraph? Perfect. Two to five paragraphs? Unless your essay is on the longer side, you may want to save that information for later in the piece.
‍ Now that you know the basic facts about what you're writing, let's look at some approaches you could use to catch those readers — and reel them in.
5 Enticing Essay Hooks (and How to Avoid Common Mistakes)
1. shocking fact or statistic.
Your research turned up a trove of information — some of it's boring, some of it's downright mind-blowing. Here's a tip: If you lead with anything, lead with the mind-blowing stuff.
‍ Your job as the writer is to either make the mundane interesting or point out what's not mundane at all. That starts with your first sentence.
For example, let's say you're writing about the color of the sky. You don't want to start with "the sky is blue". But you could start by explaining how the sky got its color.
For example:
‍ Making the mundane interesting: Sunlight is clear and colorless — until it strikes earth's atmosphere. Then, scattered by air molecules, it colors our sky blue.
‍ Not mundane at all: In 2020, wildfires up and down North America's West Coast sent so much smoke into the atmosphere that, in California, the sky turned orange.
Whether you're sharing a fact or statistic, make sure it's shocking or unexpected. And state it as directly as possible. 
Produce a shocking statistic with AI
Go to Wordtune, add your headline, and click on 'Statistical fact'. You can scroll through different AI-suggested stats that relate to your subject at hand.
2. Bold claim hook
Especially fitting for argumentative essays, this approach goes from zero to 60 in two seconds (or less, depending how fast your audience reads). The idea is to get to the point ASAP. Make your claim — and then dive into your argument to back it up.
Will your claim ruffle feathers? Hopefully. If your "bold claim" makes people shrug, you haven't succeeded either in writing it or in choosing a claim that's actually bold. 
‍ Avoid the mistake of making a claim that people already accept as fact.
Just like "the sky is blue" won't work as a shocking fact, it won't work as a bold claim. We know the sky's blue. Tell us something we don't know. Or better: tell us something we've never heard before and may even find hard to believe. (As long as you can back it up.)
What could work for our sky color example?
Denver has the blue-est sky of anywhere I've lived.
Climate change is making sunsets more colorful than ever.
Generate a bold claim suggestion using AI
Go to Wordtune again, and write a statement that has general consensus. Then, choose the 'Counterargument' suggestion. This is a great way to formulate a bold claim with no effort at all.
3. Story/Anecdote hook
In an anecdote hook, you use a story to establish a connection between the topic and the reader to gain their attention. The story must be direct and concise, and relate to the main topic quite directly.
If your research turned up a wild example from a study that perfectly fits what you're writing about, leading with that anecdote might be the best way to open your essay. Or maybe you have a personal story that relates to the topic — or permission from a friend to include their story.
The anecdotal hook is a favorite for magazine journalists and, let's be honest, most of the writers in the room. It's an excuse for us to play with words and work in more storytelling. As a bonus, well-told stories also have a knack for sucking in readers. Humans are storytellers . It's like our radar is always pinging for another wild tale to first hear and then share.
But be careful you're not wooed by a story that doesn't fit the essay you're writing. And if it does fit, keep it brief. The details you include need to be relevant to the essay, not just satisfying the inner gossip's need for more juice.
A favorite writing tip that applies here: enter the scene as late as possible, leave as early as possible.
Consider these two examples:
‍ Long and rambling: When I moved to Colorado in 2015, I'd never been here before and I didn't know what to expect. I came from Illinois, where I thought the skies were big and the landscape was boring. I wasn't expecting the Colorado sky to be bigger. And I certainly wasn't expecting it to be more blue.
‍ Direct and concise: The first thing I noticed when I moved to Colorado was the sky: it seemed bigger and more blue than the sky anywhere else I'd lived.
Either of these hooks could work fine if we were just writing a personal essay about a move to a new place, but if we're specifically writing about the sky, the second example is better. It sticks to the point — the sky and the color of the sky — and doesn't get bogged down in irrelevant details about where the person moved from, whether they'd been to Colorado before, or what they were expecting.
Improve your story using AI
Not all of us are natural storytellers. By using AI you can expand a short-written story, or simply phrase it better.
4. Question Hook
Do you remember the beginning of this blog? No need to scroll back up, because I just used the same hook style again: the question.
Starting your piece with a question is a great way to spark curiosity in your reader and set up what your piece is about. But there are plenty of ways to do this poorly.
Avoid any variation of "have you ever thought of…" or "have you ever wondered…" Questions like these try to put thoughts into readers' minds that they may or may not have ever considered, and can be a major turnoff.
Instead, you'll want to come up with a unique question that approaches your topic from a fresh angle. This means honing in on what was especially interesting or surprising from your research — and maybe even doing some brainstorming of different questions to find the most fascinating one.
What questions could you ask about the color of the sky? So glad you asked.
Why did the sky turn orange in the middle of the day?
If light is clear, why does the sky look blue?
What do earth's atmosphere and rainbow-casting suncatchers have in common?
5. Description Hook
Another favorite of the literary writers in the room, description is a prime choice for explanatory or narrative essays. But it takes some focus and intention to do well. 
Like with story hooks, you want to keep descriptive hooks concise. Whatever you're describing — historical figure, disease, sporting event, London in the 1600s — should be clearly relevant to the central purpose of your essay. Your description should either illustrate the point you're making or serve as an introduction to your topic.
Mistakes to avoid:
Relying on passive voice
Choosing bland words
Describing a scene that's common to the reader 
As with all hooks, your description needs to be specific and unexpected .
So what would make a good descriptive hook for an essay on the sky? 
Describing a sunset is too cliche, so cross that one off the list. Describing the sky as it is on a normal day wouldn't be shocking or unexpected. To reach something unique, you'd have to either zoom in on the air molecules (like we did in our shocking fact example) or take a totally different approach:
Only an artist, the kind that memorized the colors in the crayon box as a kid and uses words like cerulean and violet , could name the difference between the blue of Colorado's sky and the blue of Indiana's sky. But she saw the difference, first in photos and then in person. That richer Colorful Colorado blue reflected in her eyes. Not baby blue or sapphire or azure — or even sky blue. Blue bird, perhaps? That's what Coloradans called it. We're closer to the sky, they say, that's why it's blue-er here. Believe it or not, they're right.
Create a description hook with AI
By now, you know the process. You write the main topic of your essay, and click 'Explain'. You can also try the 'Emphasize' suggestion, which rather that adding an explanation, reiterates the message more deeply.
3 Approaches to Avoid
Every type of hook can be done poorly, but avoid these at all costs. These hooks are tired and overdone. They may help you start your first draft, but please — for the sake of your readers — do not submit an essay with any of these leads.
1. Quotations
Abraham Lincoln probably didn't even say that quote the internet attributed to him, but even if he did, people probably already know it. It's not shocking or unique or unexpected. Leave it out.
2. Definitions
The New Oxford American Dictionary defines hook as "a thing designed to catch people's attention." 
This approach doesn't catch anyone's attention — unless you're defining a particularly unusual word. But even if you are defining an unusual word, there's probably a more interesting way to start your essay than relying on someone else's definition.
3. "Imagine this"
Here's a hint: Cut "imagine this" and keep the rest. The hook will either work (and be an enticing description) or be painfully boring. Either way, you'll at least avoid the most cliched approach to starting any piece of writing.
Our Go-To Trick for Writing Catchy Hooks
If you want a surefire way to write compelling openings , do this:
Go through your notes and either outline your essay or write the whole thing. This way, you'll know the central thread (or throughline) that runs throughout your piece. 
Once your essay or outline is complete, go back through and identify a particularly compelling fact, claim, or example that relates to that central thread.
‍ Write up that fact, claim, or example as the hook for your essay using any of the methods we've covered. Then revise or write your essay so the hook leads smoothly into the rest of the piece and you don't repeat that information elsewhere.
Does your hook spark curiosity in you? Did that fact surprise you in the research stage? Chances are, your readers will have the same reaction. And that's exactly what you want.
Share This Article:
Looking for fresh contact, thank you your submission has been received, related articles.
12 Examples of Powerful Influencer Marketing Campaigns (and How to Create Them Yourself)
How To Write Landing Page Copy That Converts (Checklist and AI Tips Included)
How To Write the Perfect LinkedIn Recommendation (5 Steps, 6 Examples)
Find Study Materials for
Business studies, combined science, computer science, english literature, environmental science, human geography, macroeconomics, microeconomics.
Social Studies
Browse all subjects
Exam Revision
Career Advice for Students
Student Life
Study Guide
University Advice
Read our Magazine
Create Study Materials

Select your language

Good writing starts with a good first sentence. The first sentence of an essay is an important one. It is an opportunity to grab the reader's attention and make them want to read more. This is called the hook. A good hook for an essay catches the reader's attention and…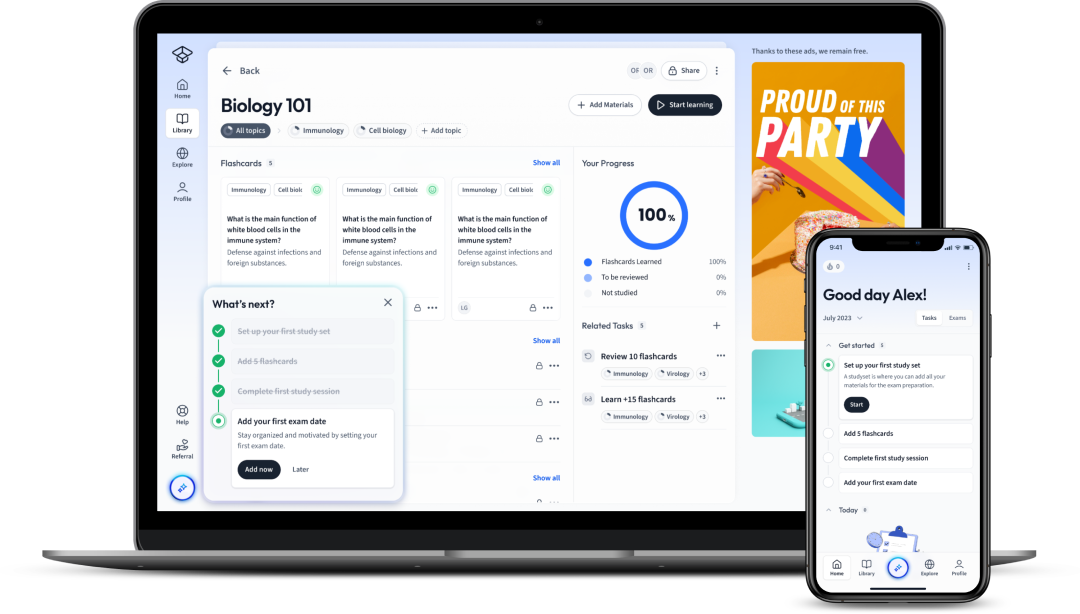 Explore our app and discover over 50 million learning materials for free.
A Hook for an Essay
Explanations
StudySmarter AI
Textbook Solutions
Body Paragraph
Essay Outline
Language Used in Academic Writing
MHRA Referencing
Opinion vs Fact
Works Cited
Emotional Arguments in Essays
Ethical Arguments in Essays
Logical Arguments in Essays
The Argument
Writing an Argumentative Essay
Image Caption
Microblogging
Personal Blog
Professional Blog
Syntactical
Anaphoric Reference
Backchannels
Cataphoric Reference
Conversation Analysis
Discourse Analysis
Discourse Markers
Endophoric Reference
Exophoric Reference
Interruption
John Swales Discourse Communities
Metalinguistics
Paralinguistics
Turn-taking
Email Closings
Email Introduction
Email Salutation
Email Signature
Email Subject Lines
Formal Email
Informal Email
Active Voice
Adjective Phrase
Adverb Phrase
Adverbials For Time
Adverbials of Frequency
Auxilary Verbs
Complex Sentence
Compound Adjectives
Compound Sentence
Conditional Sentences
Conjugation
Conjunction
Coordinating Conjunctions
Copula Verbs
Correlative Conjunctions
Dangling Participle
Declaratives
Demonstrative Pronouns
Dependent Clause
Descriptive Adjectives
Distributives
Exclamatives
Finite Verbs
First Conditional
Functions of Language
Future Progressive Tense
Future Tense
Generative Grammar
Grammatical Mood
Grammatical Voices
Imperative Mood
Imperative Verbs
Imperatives
Indefinite Pronouns
Independent Clause
Indicative Mood
Infinitive Mood
Infinitive Phrases
Interjections
Interrogative Mood
Interrogatives
Irregular Verbs
Linking Verb
Misplaced Modifiers
Modal Verbs
Noun Phrase
Objective Case
Optative Mood
Passive Voice
Past Perfect Tense
Perfect Aspect
Personal Pronouns
Possessive Adjectives
Possessive Pronouns
Potential Mood
Preposition
Prepositional Phrase
Prepositions of Place
Prepositions of Time
Present Participle
Present Perfect Progressive
Present Perfect Tense
Present Tense
Progressive Aspect
Proper Adjectives
Quantifiers
Reflexive Pronouns
Relative Clause
Relative Pronouns
Second Conditional
Sentence Functions
Simple Future Tense
Simple Sentence
Subjunctive Mood
Subordinating Conjunctions
Superlative Adjectives
Third Conditional
Transitive and Intransitive Verbs
Types of Phrases
Types of Sentence
Verb Phrase
Vocative Case
Zero Conditional
Academic English
Anglo Saxon Roots and Prefixes
Bilingual Dictionaries
Contractions
English Dictionaries
English Vocabulary
Greek Roots, Suffixes and Prefixes
Latin Roots, Suffixes and Prefixes
Modern English
Object category
Parentheses
Possessives
Regional Dialects
Rhyming Dictionary
Sentence Fragments
Social Dialects
Subject Predicate Relationship
Subject Verb Agreement
Word Pronunciation
Essay Time Management
How To Take a Position in an Essay
Organize Your Prompt
Proofread Essay
Understanding the Prompt
Analytical Essay
Cause and Effect Essay
Chat GPT Prompts For Literature Essays
Claims and Evidence
Descriptive Essay
Expository Essay
Narrative Essay
Persuasive Essay
The Best Chat GPT Prompts For Essay Writing
Essay Sources and Presenting Research
Essay Structure
Essay Topic
Introduction
Point Evidence Explain
Referencing
Research Question
Sources of Data Collection
Transcribing Spoken Data
African American English
African Countries Speaking English
American English Vs British English
Australian English
British Accents
British Sign Language
Communicative Language Teaching
English in Eu
Guided Discovery
Indian English
Lesson Plan
Received Pronunciation
Total Physical Response
Abbreviations
Advise vs Advice
Affect or Effect
Capitalisation
Inverted commas
Loosing or Losing
Multimodal Texts
Orthographic Features
Practice or Practise
Punctuation
Separate vs Seperate
Typographical Features
Comparative Method
Conventions of Standard English
Early Modern English
Great Vowel Shift
Historical Development
Inflectional Morphemes
Irish English
King James Bible
Language Family
Language Isolate
Middle English
Middle English Examples
Noah Webster Dictionary
Old English Language
Old English Texts
Old English Translation
Piers Plowman
Proto Language
Samuel Johnson Dictionary
Scottish English
Shakespearean English
Welsh English
Accent vs Dialect
Bilingualism
Code Switching
Descriptivism
Descriptivism vs Prescriptivism
Dialect Levelling
English as a lingua franca
Kachru's 3 Concentric Circles
Language Changes
Pidgin and Creole
Prescriptivism
Rhotic Accent
Social Interaction
Standard English
Standardisation of English
Strevens Model of English
Technological Determinism
Vernacular English
World Englishes
Language Stereotypes
Language and Politics
Language and Power
Language and Technology
Media Linguistics
Michel Foucault Discourse Theory
Multimodality
Norman Fairclough
Agrammatism
Behavioral Theory
Cognitive Theory
Constructivism
Critical Period
Developmental Language Disorder
Down Syndrome Language
Functional Basis of Language
Interactionist Theory
Language Acquisition Device (LAD)
Language Acquisition Support System
Language Acquisition in Children
Michael Halliday
Multiword Stage
One-Word stage
Specific Language Impairments
Theories of Language Acquisition
Two-Word Stage
Williams Syndrome
Foregrounding
Grammatical Voice
Literariness
Literary Context
Literary Purpose
Literary Representation
Mode English Language
Narrative Perspective
Poetic Voice
Accommodation Theory
Bernstein Elaborated and Restricted Code
Casual Register
Concept of Face
Consultative Register
Deficit Approach
Difference Approach
Diversity Approach
Dominance Approach
Drew and Heritage Institutional Talk
Eckert Jocks and Burnouts
Formal Register
Frozen Register
Gary Ives Bradford Study
Holmes Code Switching
Intimate Register
Labov- New York Department Store Study
Language and Age
Language and Class
Language and Ethnicity
Language and Gender
Language and Identity
Language and Occupation
Marked and Unmarked Terms
Neutral Register
Peter Trudgill- Norwich Study
Phatic Talk and Banter
Register and Style
Sinclair and Coulthard
Social Network Theory
Sociolect vs Idiolect
Variety vs Standard English
Amelioration
Collocations
Colloquialisms
Compounding
Connotative Meaning
Denotative Meaning
Figurative Language
Fixed Expressions
Formal Language
Informal Language
Initialisms
Irony English Language
Language Structure
Levels of Formality
Lexical Ambiguity
Literary Positioning
Occupational Register
Paradigmatic Relations
Personification
Prototype Theory
Rhetorical Figures
Semantic Analysis
Semantic Change
Semantic Reclamation
Syntagmatic Relations
Text Structure
Zero-Derivation
1984 Newspeak
Analytical Techniques
Applied Linguistics
Computational Linguistics
Corpus Linguistics
Critical Theory
Essentialism
Forensic Linguistics
Language Comprehension
Lexicography
Linguistic Determinism
Logical Positivism
Machine Translation
Natural Language Processing
Neural Networks
Neurolinguistics
Psycholinguistics
Rhetorical Analysis
Sapir Whorf Hypothesis
Speech Recognition
Active Listening Skills
Address Counterclaims
Group Discussion
Presentation Skills
Presentation Technology
Agglutinating Languages
Alternation
Compound Words
Derivational Morphemes
Grammatical Morphemes
Lexical Morphology
Morphosyntax
Polysynthetic Languages
Reduplication
Active Reading
Process of Elimination
Words in Context
Click Consonants
Fundamental Frequency
Interdental
International Phonetic Alphabet
Labiodental
Manner of Articulation
Monophthong
Nasal Sound
Oral Cavity
Phonetic Accommodation
Phonetic Assimilation
Place of Articulation
Sound Spectrum
Source Filter Theory
Spectrogram
Voice Articulation
Vowel Chart
Alliteration
Complementary Distribution
Phonotactics
Sound Symbolisms
Commissives
Communication Accommodation Theory
Conversational Implicature
Cooperative Principle
Declarative
Definiteness
Deictic centre
Deictic expressions
Expressives
Figure of Speech
Grice's Conversational Maxims
Indexicality
Paralanguage
Politeness Theory
Presupposition
Semantics vs. Pragmatics
Speech Acts
Aggressive vs Friendly Tone
Curious vs Encouraging Tone
Dissimilation
Feminine Rhyme
Hypocritical vs Cooperative Tone
Masculine Rhyme
Monosyllabic Rhyme
Multisyllabic
Optimistic vs Worried Tone
Serious vs Humorous Tone
Stress of a Word
Suprasegmental
Surprised Tone
Tone English Langugage
Analyzing Informational Texts
Comparing Texts
Context Cues
Creative Writing
Digital Resources
Ethical Issues In Data Collection
Formulate Questions
Internet Search Engines
Literary Analysis
Personal Writing
Print Resources
Research Process
Research and Analysis
Technical Writing
Action Verbs
Adjectival Clause
Adverbial Clause
Anthropomorphism
Appositive Phrase
Argument from Authority
Argumentation
Auditory Description
Basic Rhetorical Modes
Begging the Question
Building Credibility
Causal Flaw
Causal Relationships
Cause and Effect Rhetorical Mode
Central Idea
Chronological Description
Circular Reasoning
Circumlocution
Classical Appeals
Classification
Close Reading
Coherence Between Sentences
Coherence within Paragraphs
Coherences within Sentences
Complex Rhetorical Modes
Compound Complex Sentences
Concessions
Concrete Adjectives
Concrete Nouns
Consistent Voice
Counter Argument
Definition by Negation
Description
Description Rhetorical mode
Direct Discourse
Equivocation
Extended Metaphor
False Connections
False Dichotomy
False Equivalence
Faulty Analogy
Faulty Causality
Fear Arousing
Gustatory Description
Hasty Generalization
Illustration
Induction Rhetoric
Levels of Coherence
Line of Reasoning
Missing the Point
Modifiers that Qualify
Modifiers that Specify
Narration Rhetorical Mode
Non-Sequitur
Non-Testable Hypothesis
Objective Description
Olfactory Description
Paragraphing
Parenthetical Element
Participial Phrase
Personal Narrative
Placement of Modifiers
Post-Hoc Argument
Process Analysis Rhetorical Mode
Red Herring
Reverse Causation
Rhetorical Fallacy
Rhetorical Modes
Rhetorical Question
Rhetorical Situation
Scare Tactics
Sentimental Appeals
Situational Irony
Slippery Slope
Spatial Description
Straw Man Argument
Subject Consistency
Subjective Description
Tactile Description
Tense Consistency
Tone and Word Choice
Transitions
Twisting the Language Around
Unstated Assumption
Verbal Irony
Visual Description
Authorial Intent
Authors Technique
Language Choice
Prompt Audience
Prompt Purpose
Rhetorical Strategies
Understanding Your Audience
Auditory Imagery
Gustatory Imagery
Olfactory Imagery
Tactile Imagery
Main Idea and Supporting Detail
Statistical Evidence
Communities of Practice
Cultural Competence
Gender Politics
Heteroglossia
Intercultural Communication
Methodology
Research Methodology
Constituent
Object Subject Verb
Subject Verb Object
Syntactic Structures
Universal Grammar
Verb Subject Object
Author Authority
Direct Quote
First Paragraph
Historical Context
Intended Audience
Primary Source
Second Paragraph
Secondary Source
Source Material
Third Paragraph
Character Analysis
Citation Analysis
Text Structure Analysis
Vocabulary Assessment
Lerne mit deinen Freunden und bleibe auf dem richtigen Kurs mit deinen persönlichen Lernstatistiken
Nie wieder prokastinieren mit unseren Lernerinnerungen.
Good writing starts with a good first sentence. The first sentence of an essay is an important one. It is an opportunity to grab the reader's attention and make them want to read more. This is called the hook. A good hook for an essay catches the reader's attention and gets them interested in your topic. Let's go over the different types of hooks and the helpful ways to write them.
Essay Hook Definition
The hook is the first thing the reader sees in an essay. But what is it?
A hook i s an attention-grabbing opening sentence of an essay. The hook catches the reader's attention with an interesting question, Statement , or quote.
The hook catches the reader's attention by making them want to read more. There are many ways to "hook" the reader's attention. It all depends on your essay.
A good hook is important to get the reader interested in what you have to say!
A Good Hook for an Essay
A good hook is attention-grabbing, relevant to the essay's topic, and appropriate for the writer's purpose. Let's take a close look at the different features of a good hook.
A Good Hook Is Attention-grabbing
Imagine you are scrolling through your email inbox. The "preview" feature shows the first sentence of each email. Why? Because the first sentence of the email is an important one! It shows you whether the email is worth reading. You use these "previews" to decide whether you want to open that email.
Think of the hook as that preview. The reader will use it to decide whether they want to read more.
A good Hook Is Relevant
Have you ever clicked on an article with an intriguing Title only to learn that title was misleading? Misleading openers frustrate readers. Sure, it gets them interested. But it doesn't get them interested in the right thing.
A good hook gets the reader interested in the subject of YOUR essay. Therefore, the hook should be relevant to your topic.
A Good Hook Suits Your Purpose
What type of hook you use depends on the purpose of your essay.
Purpose in an essay is the effect the writer intends to have on the reader.
A good hook puts the reader in the right mindset to receive your ideas.
How do you want the reader to feel about your subject? What do you want them to care about?
5 Types of Hooks For Writing an Essay
The five types of hooks are questions, facts or statistics, strong statements, stories or scenes, and questions .
Four of them are as follows. The final one, "quotes," deserves its own spot! Examples are provided.
Questions for an Essay Hook
Another way to get a reader's attention is to ask an interesting question. This could be a Rhetorical Question or a question you answer in the essay.
A rhetorical questio n is a question with no real answer. Rhetorical questions are used to get a reader thinking about a subject or experience.
Rhetorical questions help the reader personally connect to your topic. Here's an example.
What would a world without war be like?
You can also ask a question you will answer in the essay. This type of question interests the reader because they want to know the answer. They have to read the rest of your essay to get it! Here's an example of that.
Why can't we watch anything without commercials anymore?
Facts for an Essay Hook
Did you know we create data every second of every day? By searching the web and using social media, we generate facts and statistics. Did that opener grab your attention? That's because it included a surprising Fact .
A surprising Fact or statistic can shock the reader into paying attention. It can also make them want to know more.
When writing a hook, you can use a fact or statistic that is:
Relevant to your topic.
Shocking enough to get the reader's attention.
A good demonstration of your topic's importance.
1. Each year, people waste about 1 billion metric tons of food across the world.
2. We might think of computers as a modern invention, but the first computer was invented in the 1940s.
3. Children are always learning, and ask over 300 questions a day on average.
Stories for an Essay Hook
What better way to catch someone's attention than with a good story? Stories are great for getting the reader to think about an experience. Stories can come from anywhere!
Some places you might find stories for hooks are:
Your personal experiences.
Experiences of your friends and family members.
Stories from books, tv, and film.
Stories of famous people.
Which type of story you choose depends on your essay. What story would help the reader care about your subject? Here's an example of a story hook for an essay.
When my brother was 8 years old, he was diagnosed with Autism. After struggling with school and social situations for 25 years, I was also diagnosed with Autism. Why was I not tested in childhood like my brother? According to recent studies, it might be because I was a girl.
Note how the personal story of the writer highlights the point of their essay: gender differences in Autism diagnoses. This story gets the reader interested in the subject.
Sometimes a whole story is too much for a hook. In this case, you may find it helpful to simply describe one scene from a story. A vivid description of a scene can be very powerful. When describing a scene, paint a picture of what the scene is like for the reader. Make them feel as if they are there.
Here's an example of a great scene to start an essay.
I feel like I'm going to throw up. This is my third time taking the SAT exams. The words swim in front of my eyes, and everything I studied suddenly leaves my brain. I know I'm going to fail a third time.
Imagine this example is the hook for an essay about issues with standardized testing in schools. This scene is described in a way that shows how test anxiety is one of the big issues with standardized testing. It reminds the reader of what it's like for some students.
Strong Statements for an Essay Hook
Sometimes it's best to say what you mean upfront. A strong Statement is a Statement that takes a strong stance on an issue. Strong statements are particularly effective to argue a position or persuade.
The reader will either agree or disagree with your statement. That's okay! If the reader disagrees, they will at least be interested to see how you support your statement.
Online courses are the future of college.
Would the first example be as interesting if it said "Online courses are a promising avenue of teaching at the college level that we should explore in the future"? No! When writing a strong statement, use strong words. Keep it strong. Keep it direct. Keep it simple.
Quotes For an Essay Hook
The fifth and final way to write a hook way is to use a quote.
A quote is a direct copy of someone else's words. As an essay hook, a quote is a memorable sentence or phrase that gets the reader interested in your subject.
When to Use a Quote Hook
Use a quote for a hook in the following situations:
When your topic or argument makes you think of a quote
When someone else has already summed up your main idea perfectly
When an example from a text you are analyzing perfectly sums up your analysis
Quotes seem like an easy choice for a hook. After all, using a quote means you don't have to come up with a sentence! But quotes are not always the best choice for a hook. Make sure the quote is relevant to your topic.
Examples of Quote Hooks
There are a few types of quotes you can use for a hook. Let's look at some examples of the different types of quotes in the table below:
Ways to Write an Essay Hook
To write a hook for an essay, consider your purpose, look for what's out there, and try different things. When writing a hook, there are a lot of options. Don't get overwhelmed! Take the following approaches:
Consider Your Essay's Purpose
What effect do you want to have on the reader? What do you want the reader to think or feel about your subject? Choose a hook that will give you that effect.
For example, if you want the reader to understand what an experience is like, tell a story. If you want the reader to feel the urgency of an issue, start with a surprising fact or statistic that demonstrates how important the topic is.
Look for What's Out There
Sometimes the perfect quote or story instantly comes to mind. Sometimes it does not. Don't be afraid to look! Use the internet, books, and friends to find ideas for hooks.
For example, let's say you are writing an essay arguing that teachers need better pay. You could look for stories of teachers who pay for their own supplies. Or if you are explaining the effects of hallucinogens, look for quotes from people who have experienced them.
Try Different Things
Can't decide what to do? Try out different types of hooks! See what works best. Remember, the best writing comes from trial and error. Here's an example.
You are writing an essay about the impacts of oil drilling on marine life. You look for a quote from a marine biologist. But all the quotes you find are inspirational! You wanted the reader to be outraged, not inspired. So, you tell a story to bring up those emotions. But your story is too long, and it doesn't really fit. Finally, you find a surprising fact about the death rates of whales that fits just right. Perfect!
Essay Hook - Key Takeaways
A hook is an attention-grabbing opening sentence of an essay. The hook catches the reader's attention with an interesting question, statement, or quote.
A good hook is attention-grabbing, relevant to the essay's topic, and appropriate for the writer's purpose.
The five types of hooks are quotes, questions, facts or statistics, strong statements, and stories or scenes.
To write a hook for an essay, consider your purpose, look for what's out there, and try different things.
1 Elie Weisel. "One Must Not Forget." US News & World Report. 1986.
2 Carrie Underwood. "Carrie Underwood: What I've Learned," Esquire. 2009.
3 American Civil Liberties Union. "The Case Against the Death Penalty." 2012.
Frequently Asked Questions about A Hook for an Essay
--> how do i write a hook for an essay.
To write a hook for an essay: consider your purpose; look for quotes, stories, or facts about your topic; and try different things to start the essay in an interesting way.
--> What is a good hook for an essay?
A good hook for an essay might be a quote, question, fact or statistic, strong statement, or story that relates to the topic.
--> How do I write a hook for an argumentative essay?
To write a hook for an argumentative essay, start off with a strong statement about your topic. The reader will be interested to see how you support your topic. Or you could start with a surprising fact or statistic, relevant quote, or story to get the reader interested in learning more.
--> How do I start a hook for an essay?
To start a hook for an essay, consider the effect you want to have on the reader and select a type of hook that will have that effect.
--> How do I come up with a hook for an essay?
To come up with a hook for an essay, consider your purpose, look for what's out there, and try different types of hooks to see what works best.
Final A Hook for an Essay Quiz
A hook for an essay quiz - teste dein wissen.
What is a hook for an essay?
Show answer
Show question
What are the features of a good hook?
attention-grabbing
What is purpose in an essay?
True or false: 
A quote for a hook has to come from someone famous.
False. A good quote can come from anywhere.
What is a quote ?
 A quote is a direct copy of someone else's words. As an essay hook, a quote is a memorable sentence or phrase that gets the reader interested in your subject.
When should one use a quote for a hook?
When the topic or argument makes them think of a quote
What are the different types of quotes one can use for a hook?
mindset quote
What is a rhetorical question ?
A rhetorical question is a question with no real answer. Rhetorical questions are used to get a reader thinking about a subject or experience. 
A writer wants to get the reader thinking about their argument. What type of question can they use to encourage the reader to want to learn the answer?
a question answered in  the essay
When writing a fact or statistic for a hook, it should be:
relevant to the topic
Where are some places one can look for stories to use as a hook?
personal experiences
If a story is too much for a hook, what else can a writer do to get the reader interested in an experience?
describe one scene from a story
Which type of hook is particularly effective for arguing a position or persuading?
a strong statement
True or false:
It's okay if the reader doesn't agree with a strong statement used for a hook.
True! Even if the reader doesn't agree with the statement, they will be interested in seeing how the writer supports that statement. 
What are some ways to write a hook when you're stuck? 
consider the purpose of the essay
Relevancy is less important for a hook.
It is the effect the writer intends to have on the reader.
It does not intend for you to provide an answer. Rather, creates emphasis.
Rhetorical question
A fact or statistic should or could:
Be relevant to your topic
Aim for an essay hook description to be:
Test your knowledge with multiple choice flashcards
True or false: A quote for a hook has to come from someone famous.
Your score: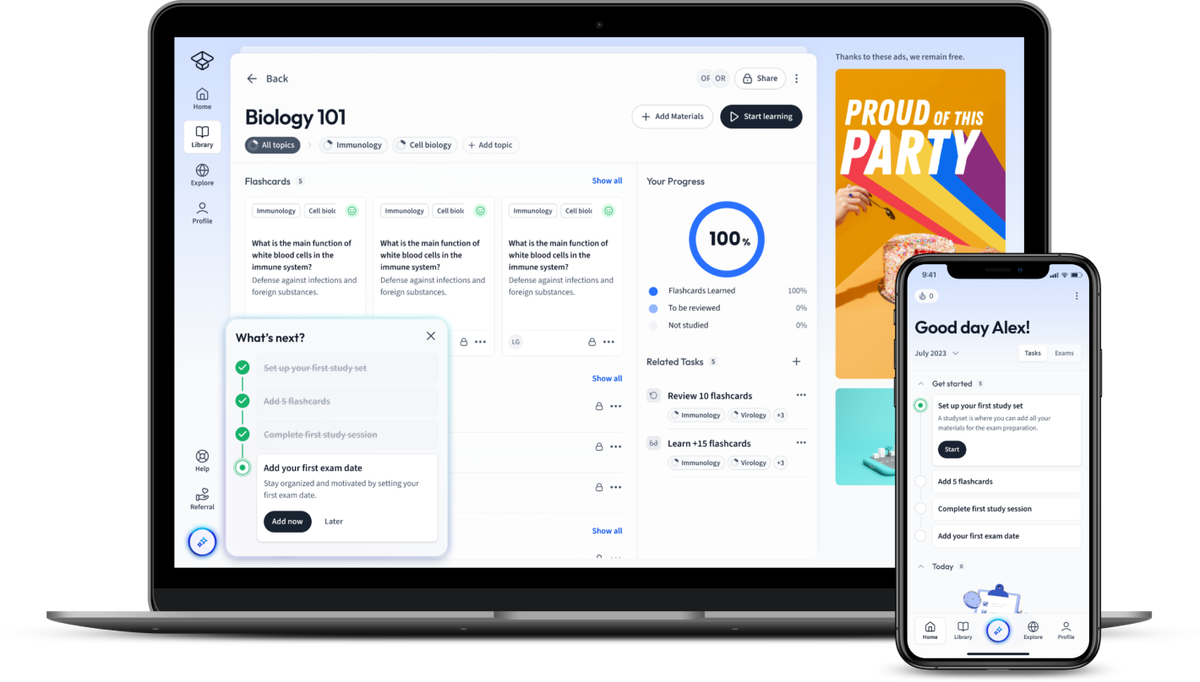 Join the StudySmarter App and learn efficiently with millions of flashcards and more!
Learn with 16 a hook for an essay flashcards in the free studysmarter app.
Already have an account? Log in
Flashcards in A Hook for an Essay 20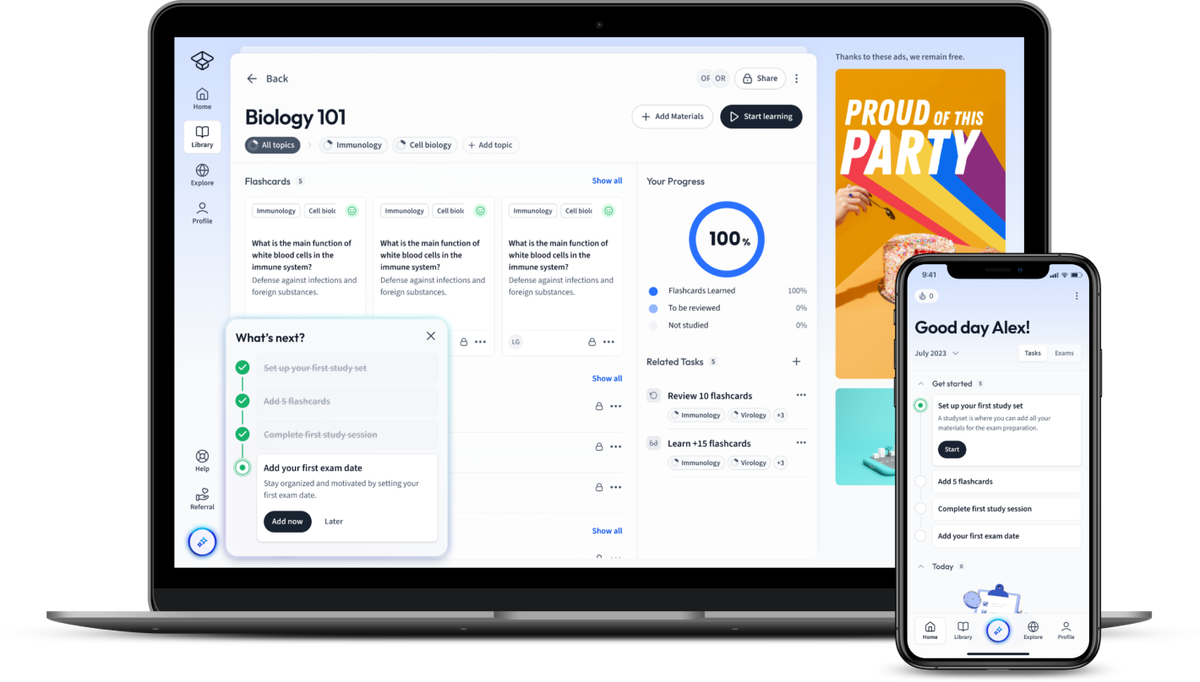 Learn with 20 A Hook for an Essay flashcards in the free StudySmarter app
International English
Summary Text
Sociolinguistics
of the users don't pass the A Hook for an Essay quiz! Will you pass the quiz?
How would you like to learn this content?
Free english cheat sheet!
Everything you need to know on . A perfect summary so you can easily remember everything.
Join over 22 million students in learning with our StudySmarter App
The first learning app that truly has everything you need to ace your exams in one place
Flashcards & Quizzes
AI Study Assistant
Study Planner
Smart Note-Taking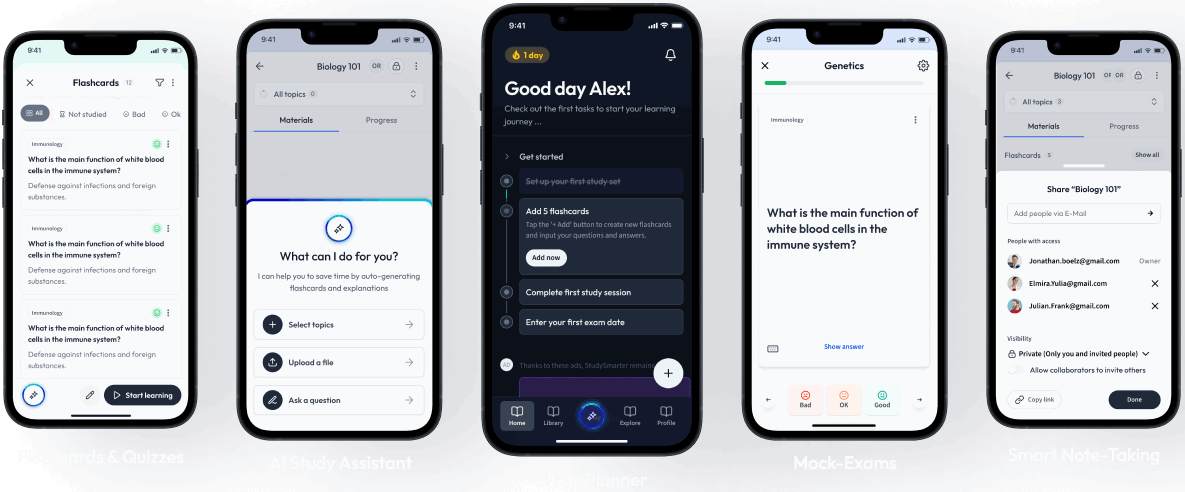 More explanations about 5 Paragraph Essay
Discover the right content for your subjects, engineering.
Sign up to highlight and take notes. It's 100% free.
This is still free to read, it's not a paywall.
You need to register to keep reading, start learning with studysmarter, the only learning app you need..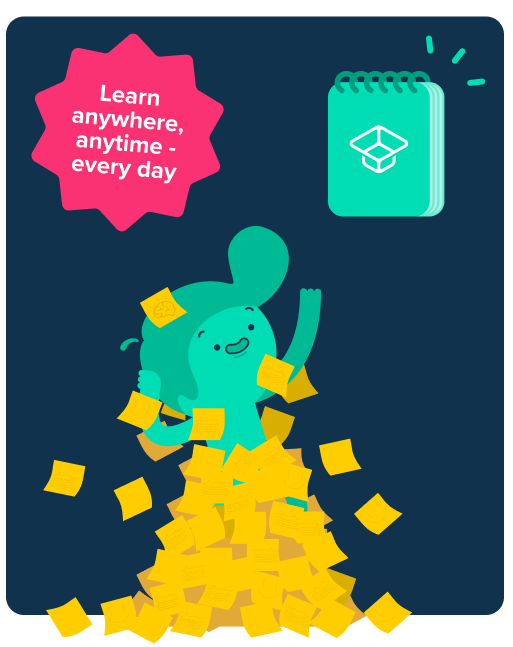 Create a free account to save this explanation.
Save explanations to your personalised space and access them anytime, anywhere!
By signing up, you agree to the Terms and Conditions and the Privacy Policy of StudySmarter.
StudySmarter bietet alles, was du für deinen Lernerfolg brauchst - in einer App!
Privacy overview.

Essay Guides
Basics of Essay Writing
How to Write a Good Hook for an Essay
Speech Topics
Essay Topics
Other Essays
Main Academic Essays
Research Paper Topics
Basics of Research Paper Writing
Miscellaneous
Chicago/ Turabian
Data & Statistics
Methodology
Admission Writing Tips
Admission Advice
Other Guides
Student Life
Studying Tips
Understanding Plagiarism
Academic Writing Tips
Basics of Dissertation & Thesis Writing

Research Paper Guides
Formatting Guides
Basics of Research Process
Admission Guides
Dissertation & Thesis Guides
Table of contents

Use our free Readability checker
An essay hook is a captivating opening sentence. Its purpose is to evoke  the reader's curiosity and encourage them to keep reading. A hook can take various forms, such as a thought-provoking question, a surprising fact or a relevant quote.
True anglers know that there are different types of fishing hooks designed for specific bait. If we draw an analogy between fishing and academic writing, we'll understand that a hook serves the same purpose here and there. In the first case, you need to catch fish. And when you are writing an essay, you want to grab your reader's attention. There are also different ways to hook readers in various types of papers.  In this article, we will describe some most popular attention-grabbing techniques. You will find out what good hooks for essays are and how to write them.  
What Is a Hook in Writing
First of all, let's grasp what hooks for essays are and what their purpose is. Have you ever felt that your writing lacks a highlight making readers stunned from the first line? Or maybe your teacher didn't grade a paper you've written as high as you wanted? One reason for this could be an absence of a catchy statement usually included in an introduction. So hook is a remark located in the very first paragraph that grabs readers' attention. Why do you need it in an essay? That's easy. If you want people not to yawn when they start reading your paper but get excited right away, use hooks. Indeed, if your audience becomes indifferent, all efforts to inform, convince or entertain them with your writing might be in vain. Let's make it clear. We don't mean that your essay is worthless without an attention-grabber at the beginning. Still, it will be more complicated to appeal to the readers' curiosity, interest, or emotions if you don't use it. A hook will also ensure that your audience concentrates on your paper and dives deeper into the content. As we mentioned before, the hook is usually an opening line of the first paragraph. Along with background information and thesis statement, it builds an introduction. Check the image below and see a typical structure of an introduction:  
How to Write a Hook
There are different ways of writing a hook. Before choosing one, always keep in mind:
Type of paper and its purpose (persuasive, narrative, analytical essays, and so on)
Writing style and tone
Target audience
Sometimes, it can be challenging to come up with corresponding hook from the beginning. In this case, you may write the complete introduction after you finish the entire paper. This way, you will have clearer vision of which passage correlates best with the content. Also, to help you choose the best essay hook, ask yourself these questions:
Which feelings am I appealing to
What new information do I want to give my readers
Any hook should reflect the intention of your writing. Therefore, do not choose one just because it sounds cool. Make sure it is closely connected with your  essay title  of choice and thesis statement. We will mention the most popular hooks as one of the ways to start an essay  below for consideration.  
1. Think of Using a Quote as a Hook
One catchy hook for essay is a quote by a well-known person or historical figure. A thematically chosen quotation may give the readers sense of what comes next in your writing. Such an approach doesn't drop piles of boring information on them right away. Instead, it prepares your readers and stirs up their interest to see your interpretation of the chosen words. Here is how to quote example you can use for an essay in ethics:  
2. Ask a Question
A question hook is also an excellent choice to start your essay. Since the response is hidden between the lines, anyone can find it out only by reading your text. People are curious by their nature. When they see questions without answers, they need to find them. If you appeal to this trait, starting your essay with an exciting inquiry will make your readers want to know the answer. And that's exactly what you need. Check the example of an intriguing question prepared by our essay writer to start your paper with:   
3. Make a Powerful Statement
A strong statement as an opening line is also a good hook for an essay. It's the right choice for your argumentative or persuasive paper. Such an assertion should be relevant to your thesis statement, which you put as the closing sentence in an introduction. Both such hook and thesis work perfectly well together and show the significance of your essay. No matter whether the readers agree or disagree with your statement, they will still be curious about how you support it. For instance:  
4. Mention a Delusion
Another option of commonly used hook strategies is starting with delusional facts. If there is something topic-relevant that people still believe is true while it's false, describe it without hesitation. It's one of many great essay hooks that will intrigue your readers. Got no time for that? Please  order essay , and a professional penman will do everything for you from scratch. For example:  
5. Impress With Statistics
Another good hook is a fact supported by statistics . Such openings captivate your readers since they provide undeniable proofs of particular statements. It also helps to gain trust in further arguments you will be making in your paper. Include exciting and reliable data that will impress your audience with your subject expertise. Make sure that your statistical facts come from credible sources. Here is an example for an essay about technology:  
6. Use Humor to Hook Your Reader
Humor is also one of the ways to hook a reader in an essay. People like to laugh as it makes them feel relaxed and less stressed. An anecdotal hook is something you don't want to use in a piece that discusses severe issues. It can be really out of place, and you will most likely confuse or cause dispraise among your readers. Instead, it suits best for personal narrative essays. By starting with something funny about a situation that occurred, you may let your readers know more about yourself. This way, you will make a good base for your further narration. Here is an excellent example that can fit in a paper about nutrition:
7. Start With a Description
The last but not least of great hooks for essays is a descriptive one. Many people are visually oriented, so if you aim at attracting them to read your piece, describe a setting. Such scenes can be taken from real life or a fiction story. Let your readers envision themselves in that place for better effect. It will help draw parallels between your plot and their perception. For example:  
Now you know how to write a hook for an essay. Even though you need to captivate your readers with an eye-catching opening, it alone cannot guarantee you high grades. So always pay attention to other parts of your paper. Creating an outline and writing the whole essay first will surely help you come up with an excellent hook. Proofread your work, make sure it's clear from errors, craft a powerful opening, and you'll get handsomely rewarded with a good grade. Buy custom essay if you don't feel like doing your article at the moment.
If you still believe that writing hooks is not what you are meant to be, ask our professional academic writers for help. They do know how to attract their readers and create a flawless paper of any type. Every time you place an order with us, be sure to receive an assignment of highest quality!
Frequently Asked Questions
1. how long should a hook be in an essay.
Its length can vary from 1 to a couple of sentences. It depends on the paper and hook type, writer's intentions, and the audience. 
2. Can a thesis statement be a hook?
Technically no. However, both hook and thesis serve a similar purpose of influencing the readers' concentration. First, you start an introduction with a catchy phrase to capture your reader's attention. Then you continue with writing a concise remark (thesis statement) that keeps it. 
Daniel Howard is an Essay Writing guru. He helps students create essays that will strike a chord with the readers.

You may also like