Essay on Swami Vivekananda for Students and Children
500+ Words Essay On Swami Vivekananda
Born as Narendranath Dutta on 12 th January 1863 in the holy and divine place of Kolkata, Swami Vivekananda was a great Indian saint. He was a figure with "high thinking and simple living". He was a great pious leader, a philosopher, and also a devout personality with great principles.  His eminent philosophical works comprise of "Modern Vedanta" and "Raj Yoga". He was a principal disciple of "Ramkrishna Paramhansa" and was an initiator of Ramkrishna Math and Ramkrishna Mission . He thus spent his whole life in the dispersion of the values embedded in the great Indian culture.
Childhood Days
Swami Vivekananda , the son of Shri Vishwanath and mother Bhuvneshwari Devi was called by the name "Narendranath Dutta" in the early days. Narendra was a child of unquestioned expertise and intellectual capability who used to take grasp of all his school teachings at first sight.
This excellence was recognized by his Gurus and thus was named "Shrutidhar" by them. He possessed manifold talents and skills comprising of swimming, wrestling which were a part of his schedule. Influenced by the teachings of Ramayana and Mahabharata, he had bottomless respect for religion. "Pavan Putra Hanuman" was his ideal for life.
Narendra was a lover of heroism and mystical by nature. Despite his upbringing in a spiritual family, he owned an argumentative personality in his infancy. His entire beliefs were assisted by an apt rationale and judgment behind them. Such a quality made him even put a question on the existence of the Almighty. He thus visited several saints and asked each one "have you seen God?"His spiritual quest left unanswered until he met "Ramkrishna Paramhansa".
Meeting with Ramkrishna Paramhansa and Harmonization of Indian Culture
Swami Vivekananda met Ramkrishna Paramhansa for the first time when the latter visited his friend's residence in Kolkata. Conscious of the supernatural powers of Swami Vivekananda called him to Dakshineshwar. He had a deep insight that Swamiji's birth was a boon to mankind for the upliftment of the universe. Fulfillment of his spiritual inquisitiveness made he finally acknowledge Ramkrishna Paramhansa in the figure of his "Guru". He was moved from darkness to illumination by his "Guru". As his deep gratitude and reverence for his Guru made him travel all the four directions for the diffusion of his Guru's teachings.
Swamiji won the hearts of everyone by his incredible speech at Chicago by addressing the audience as "Sisters and Brothers of America"
Vivekananda quoted these words" I am proud to belong to a religion which has taught the world both tolerance and universal acceptance. We believe not only in universal tolerance but we accept all religions as true." Thus, he set forward the worth of Indian religion exhibiting the values of universal acceptance, oneness, and harmony despite multiplicity in cultures.
Netaji Subhash Chandra Bose once said," Swamiji harmonized the East and the West, religion, and science, past and the present and that is why he is great." He played a prominent role in ending India's cultural remoteness from the rest of the world.
A figure of highest ideals and great thoughts, Swamiji was an inspiration for the Youth of India.  Through his teachings he wanted to fill the young brains with the powers of self-realization, character formation, to recognize inner strengths, service to others, an optimistic outlook, tireless efforts and a lot more.
Get the huge list of more than 500 Essay Topics and Ideas
Other Great Works by Swami Vivekananda
His famous quotations include, "Arise, awake and stop not till the goal is reached." He also added that anything making a child physically, intellectually and spiritually weak must be rejected as a poison. He also emphasized on an education that leads to character formation.
His establishment of "Ramkrishna Math" and "Ramkrishna Mission" was a sign of "Guru Bhakti", his sacrifice, austerity, and service of the poor and the downtrodden people of India. He was also a founder of Belur Math.
He spread the message of divinity and the true aims of scriptures. This great patriotic monk of the Mother Earth took his last breath on 4 th July 1902 at Belur Math.
Swamiji carried the messages of the rich and varied heritage of Indian culture and Hinduism, non-duality, selfless love, and service towards the nation. His mesmerizing personality with the highest virtues illuminated the young minds. His teachings aroused the realization of the power of the soul in them.
Thus, we celebrate his "Avtaran Divas" 12 th January, as the National Youth Day with great zeal and enthusiasm.
Travelling Essay
Picnic Essay
Our Country Essay
My Parents Essay
Essay on Favourite Personality
Essay on Memorable Day of My Life
Essay on Knowledge is Power
Essay on Gurpurab
Essay on My Favourite Season
Essay on Types of Sports
Which class are you in?
Download the App
UK & Europe
United States
Meet Sadhguru
Sadhguru Radio
Sadhguru Quotes
Youth N Truth
Beginner's Programs
Free Yoga Webinars
5 Minutes Yoga Tools
Chit Shakti
Yoga for Overall Wellbeing
Yoga for Respiratory Health
Inner Engineering
Uyir Nokkam
Advanced Programs
Bhava Spandana
Shoonya Meditation
Samyama Sadhana
Additional Programs
Rudraksha Diksha
Sadhanapada
Sacred Walks
Bhairavi Sadhana
Shivanga Sadhana For Gents
Yoga for Pregnant Women
Children's Programs
Children's Hatha Yoga
Isha Yoga for Children
Nature Awareness
Become a Teacher
Hatha Yoga Teacher Training
Ishanga Teacher Training
Monthly Events
Amavasya & Pournami days
Pancha Bhuta Kriya
Online Satsang
Annual Events
Lunar/Hindu New Year
Guru Purnima
Guru Purnima With Devi
Mahashivratri
International Yoga Day
Mahalaya Amavasya
Special Events
Ishanga 7% - Bond of Grace
Yantra Ceremony With Sadhguru
Sadhguru Sannidhi Sangha
Main Centers
Isha Yoga Center
Sadhguru Sannidhi Bengaluru
Isha Institute of Inner-sciences
Isha Yoga Center LA, California, USA
Local Centers
International Centers
Consecrated Spaces
Adiyogi - The Source of Yoga
Adiyogi Alayam
Dhyanalinga
Linga Bhairavi
Spanda Hall
Theerthakunds
Adiyogi - The Abode of Yoga
Mahima Hall
Isha Health Solutions
Online Medical Consultation
In-Person Medical Consultation
Ayurvedic Therapies
Other Therapies
Residential Programs
Diabetes Management Program
Joint and Musculoskeletal Disorders Program
Sunetra Eye Care
Ayur Sampoorna
Ayur Rasayana Intensive
Ayur Rasayana
Pancha Karma
Yoga Chikitsa
Ayur Sanjeevini
Non-Residential Programs
Obesity Treatment Program
ADHD/Autism Clinic
Cancer Clinic

7 Stories from Swami Vivekananda's Life | Master's Words
Sadhguru looks at a few Swami Vivekananda and Ramakrishna Paramahamsa stories that can serve as an inspiration and guiding light to spiritual seekers.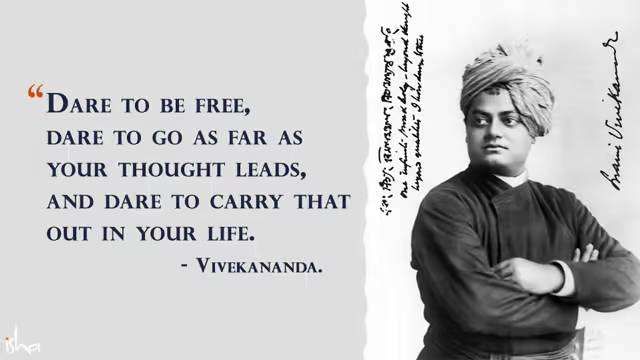 Swami Vivekananda was born Narendra Nath Datta to Vishwanath Datta and Bhuvaneshwari Devi, in Kolkata on 12th January, 1863. By the time he passed on at the Belur Mutt, on July 4, 1902, he had launched a revolution that still resonates around the world today. As a vehicle for his Guru's message, he has been an inspiration for youth around the world for over a century.
In this article, Sadhguru looks at a few incidents from Swami Vivekananda's life, that illustrate his relationship with his Guru and the message he carried.
1.Swami Vivekananda And Kali
Ramakrishna had a very different kind of attachment towards Vivekananda because he saw him as a means to take his message to the world. By himself, Ramakrishna could not do it and so he saw Vivekananda as a vehicle.
People around Ramakrishna did not understand why he was so mad about Vivekananda. If Vivekananda did not come to see him even for a day, Ramakrishna would go looking for him because he knew that this boy had the necessary perception to transmit. Vivekananda was equally mad about Ramakrishna Paramahamsa. He did not look for any employment, he did not do anything that people of his age are normally supposed to do. He just followed Ramakrishna all the time.
There is a very wonderful incident which occurred in Vivekananda's life. One day, his mother was very ill and on her deathbed. Now it suddenly struck Vivekananda that there was no money in his hands and he was unable to provide her with the necessary medicine or food. It made him very angry that he was unable to take care of his mother when she was really sick. When a man like Vivekananda gets angry, he gets really angry. He went to Ramakrishna – there was nowhere else to go, even if he got angry, that was where he went.
He told Ramakrishna "All this nonsense, this spirituality, where is it getting me? If I was employed and had done the things that I was supposed to do, today I could have taken care of my mother. I could have given her food, I could have given her medicine, I could have given her comfort. Where has this spirituality taken me?"
Ramakrishna being a worshiper of Kali, had a Kali shrine in his house. He said "Does your mother need medicine and food? Why don't you go and ask the Mother for what you want?" It sounded like a good idea to Vivekananda and he went into the shrine.
After about an hour, he came out and Ramakrishna asked, "Did you ask the Mother for food, money and whatever else your mother needs?"
Vivekananda replied, "No, I forgot."
Ramakrishna said, "Go back inside again and ask."
Vivekananda went into the shrine again and came back after four hours. Ramakrishna questioned him, "Did you ask the Mother?"
Vivekananda said "No, I forgot."
Ramakrishna again said. "Go inside again and this time, don't forget to ask."
Vivekananda went inside and after almost eight hours, he came out. Ramakrishna again asked him, "Did you ask the Mother?"
Vivekananda said "No, I will not ask. I have no need to ask."
Ramakrishna replied "That's good. If you had asked for anything in the shrine today, this would have been the last day between you and me. I would not have seen your face ever again, because an asking fool does not know what life is about. An asking fool has not understood the very fundamentals of life."
Prayerfulness is a certain quality. If you become prayerful, if you become worshipful, it is a fantastic way to be. But if you are praying with an expectation that you will get something, then it is not going to work for you.
2.The Proof Of God
When he was just 19 years of age, Vivekananda was a very logical, intellectual boy, and was full of fire. He wanted proper answers for everything. He came to Ramakrishna and asked, "You are talking God, God all the time. Where is the proof? Show me the proof!" Ramakrishna was so simple. He was not an educated man. He was a mystic, not a scholar. So he said, "I am the proof."
Vivekananda did not know what to say because this was just utterly crazy. He was expecting some great intellectual explanation – "The proof of God is the seed sprouting and the planet spinning." But Ramakrishna said, "I am the proof God exists." "The way I am is the proof" – that is what Ramakrishna was saying. Vivekananda did not know what to say and he left.
Three days later, he came back and asked, "Okay, can you show me God?" Ramakrishna asked, "Do you have the courage to see?" The brave boy said, "Yes" because this was tormenting him. So Ramakrishna just placed his foot on Vivekananda's chest and Vivekananda went into a certain period of samadhi where he was beyond the limitations of the mind. He did not come out of it for almost 12 hours and when he did, he was never the same boy again. He never asked another question in his life after that.
3.Vivekananda Gets Sharada's Blessings
Unless you are a devotee, life should not open for you, because if it opens for you, you will only cause damage to yourself and everyone else. Knowledge in India was never ever handed over to a person who lacked devotion.
There is a beautiful incident in Vivekananda's life. Ramakrishna Paramahamsa had passed on and Vivekananda gathered a band of young people, travelling throughout India, trying to build the nation and change the face of the country. Then someone told him that the Parliament of Religions was happening in Chicago, United States. They suggested he go there because no one was listening to him here. Nobody was! One young man running from place to place, trying to talk about big things which are not written in the scripture – who is willing to listen? They said, "You go and shake them there. If you shake them there, everyone here will take note of you."
When he was about to leave for the West – the first time he was going to the United States to take the message of Ramakrishna – he went to Sharada, Ramakrishna's wife, to seek her blessings.
She was cooking when he came. Sharada was humming a tune. It was very common for Indian women, particularly when they were cooking, to sing. Not anymore because many people play the iPad now, but earlier, one of the greatest things you could do was to cook well with utmost love and serve it to people. It was the greatest satisfaction for them to see someone eating well. Cooking was such a joyful, elaborate process. For a 20-30 minute meal, they would spend a minimum of three to four hours on it and they would always be singing. At least my mother was singing all the time.
When he came and said, "I want to go to the United States to take my master's message to the whole world," she did not respond. Then suddenly she said, "Naren, give me that knife." Vivekananda handed over the knife to her and gave it to her in a particular way. Then Sharada said, "You may go, you have all my blessings." Then he asked, "Why did you wait so long and first of all, why did you ask for the knife? You have finished cutting the vegetables." She said, "I just wanted to see what you are after the master is gone. Now, the way you gave me the knife showed you are fit to go, you are fit to carry the master's message."
4.Swami Vivekananda and Ramakrishna's Message
You can always see that most masters are not capable of becoming famous by themselves. They need one good disciple to carry the message because the master himself may not be very good with the ways of the world. Today, everyone is talking about Ramakrishna Paramahansa. Ramakrishna was a very crystallized consciousness. A phenomenon. But at the same time, on the worldly level, he was totally uneducated. By himself, he would have been a lost, forgotten flower if Vivekananda had not come. So many flowers bloom, but how many of them get recognized?
5.Swami Vivekananda On Prayer
Swami Vivekananda once said, "Kicking a football will take you closer to the Divine than any amount of prayer." It is true, because you cannot play football unless you are absolutely involved . There is no personal intention in this, just involvement. What you can do and what you cannot do is already set and you have been trained for many years. Now it is just a question of involvement , no intention.
With prayer, after sometime you might be doing the prayer while you do so many other things – you could be doing whatever you want. In India, they made the prayers very complex – not just verbal, so that you have to involve yourself because they have seen all this "telling the prayer" business for thousands of years. They know what people will do so they made the prayer so complex, a whole procedure that you have to remember and act out properly, otherwise it is sacrilege. When that level of complexity is there, you cannot be doing something else during the prayer. So in that way a football game gets you into that level of involvement where you cannot be doing something else at all. Doing something else is totally absent and gone in you because you cannot do anything else, there is so much involvement in this.
In a soccer game, you have to learn to use your feet like a surgeon's scalpel. This is a game which particularly demands a certain level of involvement because the limbs with which you handle the ball and the limbs with which you transport yourself at full speed are the same, and you have to avoid the ten other people who are trying to do everything that they can do with you. You have to dodge people, you have to take the ball, you have to be running at full speed; your feet must be as efficient as a surgeon's scalpel because at that speed, at that activity, to direct the ball takes a phenomenal amount of skill. It takes a certain level of involvement where you are almost mindless.  
If you do something with total involvement, you will see, there is just action – the mind is somewhere else. So in a soccer game, the players reach that kind of a state very often because it is all in one thing. That is the reason why it grabs half the world when things are being played intensely. There is a certain kind of transcendence – it is not really a spiritual transcendence, but there is a certain going beyond one's limitations which sets fire to everybody else.  
6.Swami Vivekananda On Women
Once, a certain social reformer went to Vivekananda and asked, "It is great that you also support women, what shall I do? I want to reform them. I want to support this." Then Vivekananda said, "Hands off. You do not have to do anything about them; just leave them alone. They will do what they have to do." This is all that is needed. It is not that a man has to reform a woman. If he just gives room, she will do what is necessary.  
7.Swami Vivekananda's Vision
When I was twelve or thirteen years of age, I happened to come across some literature in which Swami Vivekananda said, "Give me hundred truly dedicated people and I will change the face of this country." At that time it seems there were two hundred and thirty million people in this country, but he could not find a hundred truly dedicated people. I thought, "What a tragedy! A man like Vivekananda is a phenomenon. He does not happen every day. When he comes, we could not even give him a hundred people in this vast country." To me, it seemed like a great tragedy for this culture and this country.
One person had tremendous vision and because of one person's vision, so many things have happened. Even today, in his name, so much is happening for human wellbeing. A lot has happened because of his vision. All the others who lived at that time, where are they? But his vision is still working in some way. Much wellbeing has come because of it.
If thousands of people had carried the same vision , much better things would have happened. One Gautama Buddha or one Vivekananda having vision is not sufficient. Only when a large section of the population has vision, really beautiful things will happen in society.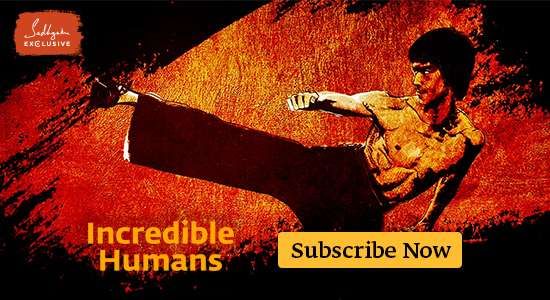 Related Tags
View All Management Exams
Colleges & Courses
MBA College Admissions
MBA Colleges in India
Top MBA Colleges in India
Top Online MBA Colleges in India
CAT Registration 2023
BBA Colleges in India
CAT Percentile Predictor 2023
CAT 2023 College Predictor
XAT College Predictor 2024
CMAT College Predictor 2024
SNAP College Predictor 2023
MAT College Predictor 2023
NMAT College Predictor
CAT 2023 Syllabus
CAT Previous Year Question Papers
Download Helpful Ebooks
List of Popular Branches
QnA - Get answers to your doubts
IIM Shortlist
IIM Fees Structure
JEE Main 2024
JEE Advanced 2024
BITSAT 2024
View All Engineering Exams
Colleges Accepting B.Tech Applications
Top Engineering Colleges in India
Engineering Colleges in India
Engineering Colleges in Tamil Nadu
Engineering Colleges Accepting JEE Main
Top Engineering Colleges in Hyderabad
Top Engineering Colleges in Bangalore
Top Engineering Colleges in Maharashtra
JEE Main College Predictor
JEE Main Rank Predictor
MHT CET College Predictor
AP EAMCET College Predictor
TS EAMCET College Predictor
KCET College Predictor
JEE Advanced College Predictor
View All College Predictors
JEE Main Question Paper
JEE Main Mock Test
GATE Mock Test
JEE Main Syllabus
Download E-Books and Sample Papers
Compare Colleges
B.Tech College Applications
BITSAT Question Paper
AIIMS Nursing
Top Medical Colleges in India
Top Medical Colleges in India accepting NEET Score
Medical Colleges accepting NEET
List of Medical Colleges in India
Medical Colleges In Karnataka
Medical Colleges in Maharashtra
Medical Colleges in India Accepting NEET PG
NEET College Predictor
NEET PG College Predictor
NEET MDS College Predictor
DNB CET College Predictor
DNB PDCET College Predictor
NEET Counselling
NEET Result
NEET Cut off
NEET Online Preparation
Download Helpful E-books
LSAT India 2024
Colleges Accepting Admissions
Top Law Colleges in India
Law College Accepting CLAT Score
List of Law Colleges in India
Top Law Colleges in Delhi
Top Law Collages in Indore
Top Law Colleges in Chandigarh
Top Law Collages in Lucknow
Predictors & E-Books
CLAT College Predictor
MHCET Law ( 5 Year L.L.B) College Predictor
AILET College Predictor
Sample Papers
Compare Law Collages
Careers360 Youtube Channel
CLAT Admit Card 2023
AILET Admit Card 2023
SLAT Application Form 2023
CLAT 2023 Exam Live
NID DAT 2024
UPES DAT 2023
Animation Courses
Animation Courses in India
Animation Courses in Bangalore
Animation Courses in Mumbai
Animation Courses in Pune
Animation Courses in Chennai
Animation Courses in Hyderabad
Design Colleges in India
Fashion Design Colleges in Bangalore
Fashion Design Colleges in Mumbai
Fashion Design Colleges in Pune
Fashion Design Colleges in Delhi
Fashion Design Colleges in Hyderabad
Fashion Design Colleges in India
Top Design Colleges in India
Free Sample Papers
Free Design E-books
List of Branches
Careers360 Youtube channel
NIFT College Predictor
IPU CET BJMC
JMI Mass Communication Entrance Exam
IIMC Entrance Exam
Media & Journalism colleges in Delhi
Media & Journalism colleges in Bangalore
Media & Journalism colleges in Mumbai
List of Media & Journalism Colleges in India
Free Ebooks
CA Intermediate
CA Foundation
CS Executive
CS Professional
Difference between CA and CS
Difference between CA and CMA
CA Full form
CMA Full form
CS Full form
CA Salary In India
Top Courses & Careers
Bachelor of Commerce (B.Com)
Master of Commerce (M.Com)
Company Secretary
Cost Accountant
Charted Accountant
Credit Manager
Financial Advisor
Top Commerce Colleges in India
Top Government Commerce Colleges in India
Top Private Commerce Colleges in India
Top M.Com Colleges in Mumbai
Top B.Com Colleges in India
IT Colleges in Tamil Nadu
IT Colleges in Uttar Pradesh
MCA Colleges in India
BCA Colleges in India
Quick Links
Information Technology Courses
Programming Courses
Web Development Courses
Data Analytics Courses
Big Data Analytics Courses
RUHS Pharmacy Admission Test
Top Pharmacy Colleges in India
Pharmacy Colleges in Pune
Pharmacy Colleges in Mumbai
Colleges Accepting GPAT Score
Pharmacy Colleges in Lucknow
List of Pharmacy Colleges in Nagpur
GPAT Result
GPAT 2024 Admit Card
GPAT Question Papers
NCHMCT JEE 2024
Mah BHMCT CET
Top Hotel Management Colleges in Delhi
Top Hotel Management Colleges in Hyderabad
Top Hotel Management Colleges in Mumbai
Top Hotel Management Colleges in Tamil Nadu
Top Hotel Management Colleges in Maharashtra
B.Sc Hotel Management
Hotel Management
Diploma in Hotel Management and Catering Technology
Diploma Colleges
Top Diploma Colleges in Maharashtra
UPSC IAS 2024
SSC CGL 2023
IBPS RRB 2023
Previous Year Sample Papers
Free Competition E-books
Sarkari Result
QnA- Get your doubts answered
UPSC Previous Year Sample Papers
CTET Previous Year Sample Papers
SBI Clerk Previous Year Sample Papers
NDA Previous Year Sample Papers
Upcoming Events
NDA Application Form 2024
UPSC IAS Application Form 2024
CDS Application Form 2024
SSC MTS Result 2023
IBPS PO Result 2023
SSC Stenographer Result 2023
UPTET Notification 2023
SSC JE Result 2023
Other Exams
SSC CHSL 2023
UP PCS 2023
UGC NET 2023
RRB NTPC 2023
IBPS PO 2023
IBPS Clerk 2023
IBPS SO 2023
CBSE Class 10th
CBSE Class 12th
UP Board 10th
UP Board 12th
Bihar Board 10th
Bihar Board 12th
Top Schools in India
Top Schools in Delhi
Top Schools in Mumbai
Top Schools in Chennai
Top Schools in Hyderabad
Top Schools in Kolkata
Government Schools in India
CBSE Schools in India
Products & Resources
JEE Main Knockout April
NCERT Notes
NCERT Syllabus
NCERT Books
RD Sharma Solutions
Navodaya Vidyalaya Admission 2024-25
NCERT Solutions
NCERT Solutions for Class 12
NCERT Solutions for Class 11
NCERT solutions for Class 10
NCERT solutions for Class 9
NCERT solutions for Class 8
NCERT Solutions for Class 7
Top University in USA
Top University in Canada
Top University in Ireland
Top Universities in UK
Top Universities in Australia
Best MBA Colleges in Abroad
Business Management Studies Colleges
Top Countries
Study in USA
Study in UK
Study in Canada
Study in Australia
Study in Ireland
Study in Germany
Study in Singapore
Study in Europe
Student Visas
Student Visa Canada
Student Visa UK
Student Visa USA
Student Visa Australia
Student Visa Germany
Student Visa New Zealand
Student Visa Ireland
CUET PG 2024
IGNOU Admission 2024
DU Admission
UP B.Ed JEE
DDU Entrance Exam
IIT JAM 2024
ICAR AIEEA Exam
Universities in India 2023
Top Universities in India 2023
Top Colleges in India
Top Universities in Uttar Pradesh 2023
Top Universities in Bihar 2023
Top Universities in Madhya Pradesh 2023
Top Universities in Tamil Nadu 2023
Central Universities in India
IGNOU Date Sheet
CUET Mock Test 2024
CUET Application Form 2024
CUET PG Application Form 2024
CUET Participating Universities 2024
CUET Previous Year Question Paper
E-Books and Sample Papers
CUET Exam Pattern 2024
CUET Exam Date 2024
CUET Syllabus 2024
IIT JAM Application Form 2024
IGNOU Result 2023
CUET PG Courses 2024
Engineering Preparation
Knockout JEE Main 2024
Test Series JEE Main 2024
JEE Main 2024 Rank Booster
Medical Preparation
Knockout NEET 2024
Test Series NEET 2024
Rank Booster NEET 2024
Online Courses
JEE Main One Month Course
NEET One Month Course
IBSAT Free Mock Tests
IIT JEE Foundation Course
Knockout BITSAT 2024
Career Guidance Tool
Top Streams
IT & Software Certification Courses
Engineering and Architecture Certification Courses
Programming And Development Certification Courses
Business and Management Certification Courses
Marketing Certification Courses
Health and Fitness Certification Courses
Design Certification Courses
Specializations
Digital Marketing Certification Courses
Cyber Security Certification Courses
Artificial Intelligence Certification Courses
Business Analytics Certification Courses
Data Science Certification Courses
Cloud Computing Certification Courses
Machine Learning Certification Courses
View All Certification Courses
UG Degree Courses
PG Degree Courses
Short Term Courses
Free Courses
Online Degrees and Diplomas
Compare Courses
Top Providers
Coursera Courses
Udemy Courses
Edx Courses
Swayam Courses
upGrad Courses
Simplilearn Courses
Great Learning Courses
Popular Searches
Access premium articles, webinars, resources to make the best decisions for career, course, exams, scholarships, study abroad and much more with
Plan, Prepare & Make the Best Career Choices
Essay on Swami Vivekananda in English for Students - 100, 200, 500 Words Essay
Swami Vivekananda Essay -
Swami Vivekananda was a spiritual leader, philosopher, and cultural ambassador who left a lasting impact on the world. His teachings of love, tolerance, and respect for all religions continue to be relevant and inspiring even today. Here are a few sample essays on Swami Vivekananda.
100 Words Essay on Swami Vivekananda
Swami Vivekananda was a Hindu monk and a key figure in the introduction of Indian philosophy and spirituality to the Western world. Born in Calcutta in 1863, he was known for his inspiring speeches and writings on Hinduism, spirituality, and the importance of individual self-realization. He became a disciple of the great Indian saint, Ramakrishna, and dedicated his life to spreading the teachings of his guru.
200 Words Essay on Swami Vivekananda
500 words essay on swami vivekananda.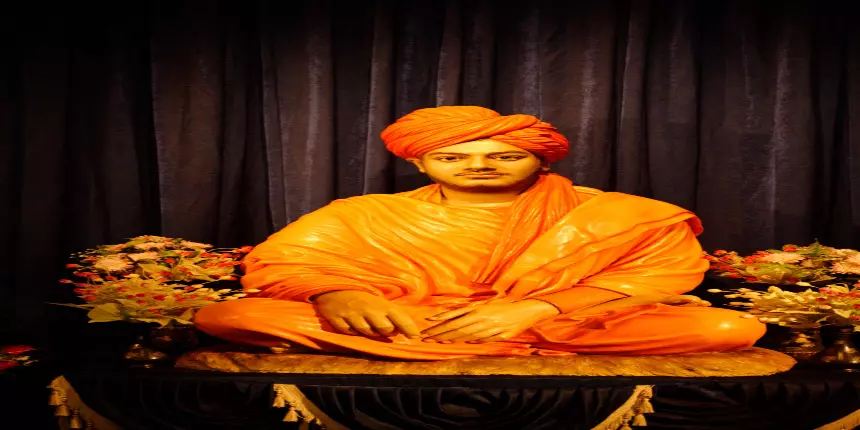 In 1893, he represented India and Hinduism at the World Parliament of Religions in Chicago, where he delivered a series of lectures that received widespread recognition and appreciation. His speeches emphasized the unity of all religions and the importance of service to humanity. Swami Vivekananda's teachings continue to inspire millions of people around the world and his legacy remains relevant in today's fast-paced world.
Swami Vivekananda was a Hindu monk and a disciple of the 19th-century Indian mystic Ramakrishna. He is considered one of the most influential spiritual leaders of modern India and his teachings have had a profound impact on millions of people around the world.
Swami Vivekananda's message of universal brotherhood, tolerance, and acceptance has made him an inspiration to people of all ages and backgrounds. He believed that every individual has the potential to realize their highest self and that the ultimate goal of human life is to achieve union with the divine.
One of the reasons why Swami Vivekananda is so inspiring is because of his unwavering commitment to his beliefs, even in the face of opposition. He travelled to the West at a time when Indian culture and religion were not well understood, and he made it his mission to educate people and bridge the gap between different cultures and beliefs.
Another reason why Swami Vivekananda is inspiring is because of his emphasis on practical spirituality. He believed that true spirituality involves putting one's faith into action, and he encouraged people to use their talents and abilities to serve others and make the world a better place.
Finally, Swami Vivekananda's ability to communicate his ideas in a clear, simple, and powerful way has made him a powerful voice for spirituality and self-improvement . His speeches and writings continue to inspire people to this day and his legacy lives on as a reminder of the transformative power of spirituality.
Swami Vivekananda was a Hindu monk and a key figure in the introduction of Vedanta philosophy to the Western world. Born as Narendra Nath Datta on January 12, 1863, in Kolkata, India, he was heavily influenced by the teachings of Ramakrishna, a 19th-century mystic, and went on to become one of the most influential spiritual leaders of his time.
Vivekananda travelled extensively across India, giving lectures and spreading his message of unity and human dignity. He was a strong advocate of India's ancient spiritual culture and promoted the idea of universal peace and harmony. He believed that all religions were paths to reach the same ultimate goal, and that a person's individual religion was a matter of personal choice.
In 1893, Vivekananda represented India at the World Parliament of Religions in Chicago. His speeches, delivered in English, were well received and made a lasting impression on the Western audience. He spoke about the universality of religion, the need for tolerance and respect for all religious traditions, and the importance of practical spirituality.
After his trip to the United States, Vivekananda continued to travel and give lectures across the world, including in England, France, and Germany. He also founded the Ramakrishna Mission, a humanitarian organization dedicated to serving the poor and needy. The mission has since grown into a major movement, with branches all over the world, and has been instrumental in providing education, health care, and disaster relief to countless people.
Vivekananda's impact on India's spiritual and cultural heritage is immeasurable. He brought new life to Hinduism, and his teachings continue to inspire millions of people all over the world. He passed away on July 4, 1902, at the young age of 39, but his legacy lives on through his writings, teachings, and the work of the Ramakrishna Mission.
Inspiring Story on his life
Swami Vivekananda was a great spiritual leader and philosopher who left a lasting impact on the world. One of the most inspiring stories about him involves his visit to the Parliament of World Religions in Chicago in 1893.
At the time, many people in the Western world had a limited understanding of Hinduism and India, and Swami Vivekananda was determined to change this. Despite facing skepticism and prejudice, he took the stage and delivered a powerful speech that was well received by the audience.
In his speech, Swami Vivekananda spoke about the unity of all religions and the importance of each person finding their own path to spirituality. He spoke about the idea that all human beings are equal, regardless of race or religion, and that we should strive to see the divine in each other.
This message of tolerance and acceptance was groundbreaking at the time, and it inspired many people to reconsider their beliefs and work towards creating a more harmonious world. Swami Vivekananda's words continue to inspire people to this day, and his legacy lives on as a testament to the power of spirituality to bring people together and make the world a better place.
Explore Career Options (By Industry)
Construction
Entertainment
Manufacturing
Information Technology
Data Administrator
Database professionals use software to store and organise data such as financial information, and customer shipping records. Individuals who opt for a career as data administrators ensure that data is available for users and secured from unauthorised sales. DB administrators may work in various types of industries. It may involve computer systems design, service firms, insurance companies, banks and hospitals.
Bio Medical Engineer
The field of biomedical engineering opens up a universe of expert chances. An Individual in the biomedical engineering career path work in the field of engineering as well as medicine, in order to find out solutions to common problems of the two fields. The biomedical engineering job opportunities are to collaborate with doctors and researchers to develop medical systems, equipment, or devices that can solve clinical problems. Here we will be discussing jobs after biomedical engineering, how to get a job in biomedical engineering, biomedical engineering scope, and salary.
GIS officer work on various GIS software to conduct a study and gather spatial and non-spatial information. GIS experts update the GIS data and maintain it. The databases include aerial or satellite imagery, latitudinal and longitudinal coordinates, and manually digitized images of maps. In a career as GIS expert, one is responsible for creating online and mobile maps.
Ethical Hacker
A career as ethical hacker involves various challenges and provides lucrative opportunities in the digital era where every giant business and startup owns its cyberspace on the world wide web. Individuals in the ethical hacker career path try to find the vulnerabilities in the cyber system to get its authority. If he or she succeeds in it then he or she gets its illegal authority. Individuals in the ethical hacker career path then steal information or delete the file that could affect the business, functioning, or services of the organization.
Data Analyst
The invention of the database has given fresh breath to the people involved in the data analytics career path. Analysis refers to splitting up a whole into its individual components for individual analysis. Data analysis is a method through which raw data are processed and transformed into information that would be beneficial for user strategic thinking.
Data are collected and examined to respond to questions, evaluate hypotheses or contradict theories. It is a tool for analyzing, transforming, modeling, and arranging data with useful knowledge, to assist in decision-making and methods, encompassing various strategies, and is used in different fields of business, research, and social science.
Database Architect
If you are intrigued by the programming world and are interested in developing communications networks then a career as database architect may be a good option for you. Data architect roles and responsibilities include building design models for data communication networks. Wide Area Networks (WANs), local area networks (LANs), and intranets are included in the database networks. It is expected that database architects will have in-depth knowledge of a company's business to develop a network to fulfil the requirements of the organisation. Stay tuned as we look at the larger picture and give you more information on what is db architecture, why you should pursue database architecture, what to expect from such a degree and what your job opportunities will be after graduation. Here, we will be discussing how to become a data architect. Students can visit NIT Trichy , IIT Kharagpur , JMI New Delhi .
Geothermal Engineer
Individuals who opt for a career as geothermal engineers are the professionals involved in the processing of geothermal energy. The responsibilities of geothermal engineers may vary depending on the workplace location. Those who work in fields design facilities to process and distribute geothermal energy. They oversee the functioning of machinery used in the field.
Geotechnical engineer
The role of geotechnical engineer starts with reviewing the projects needed to define the required material properties. The work responsibilities are followed by a site investigation of rock, soil, fault distribution and bedrock properties on and below an area of interest. The investigation is aimed to improve the ground engineering design and determine their engineering properties that include how they will interact with, on or in a proposed construction.
The role of geotechnical engineer in mining includes designing and determining the type of foundations, earthworks, and or pavement subgrades required for the intended man-made structures to be made. Geotechnical engineering jobs are involved in earthen and concrete dam construction projects, working under a range of normal and extreme loading conditions.
Bank Branch Manager
Bank Branch Managers work in a specific section of banking related to the invention and generation of capital for other organisations, governments, and other entities. Bank Branch Managers work for the organisations and underwrite new debts and equity securities for all type of companies, aid in the sale of securities, as well as help to facilitate mergers and acquisitions, reorganisations, and broker trades for both institutions and private investors.
Treasury analyst career path is often regarded as certified treasury specialist in some business situations, is a finance expert who specifically manages a company or organisation's long-term and short-term financial targets. Treasurer synonym could be a financial officer, which is one of the reputed positions in the corporate world. In a large company, the corporate treasury jobs hold power over the financial decision-making of the total investment and development strategy of the organisation.
Underwriter
An underwriter is a person who assesses and evaluates the risk of insurance in his or her field like mortgage, loan, health policy, investment, and so on and so forth. The underwriter career path does involve risks as analysing the risks means finding out if there is a way for the insurance underwriter jobs to recover the money from its clients. If the risk turns out to be too much for the company then in the future it is an underwriter who will be held accountable for it. Therefore, one must carry out his or her job with a lot of attention and diligence.
Product Manager
A Product Manager is a professional responsible for product planning and marketing. He or she manages the product throughout the Product Life Cycle, gathering and prioritising the product. A product manager job description includes defining the product vision and working closely with team members of other departments to deliver winning products.
Securities Broker
A career as a securities broker is filled with excitement and plenty of responsibilities. One cannot afford to miss out on the details. These types of brokers explain to their clients the complex details related to the securities or the stock market. Choosing to become a securities broker is a good career choice especially due to the liberalization as well as economic growth. There are several companies and organizations in India which hire a securities broker. If you are also thinking of making a career in this field then continue reading the article, it will answer all your questions related to the field.
Bank Probationary Officer (PO)
A career as Bank Probationary Officer (PO) is seen as a promising career opportunity and a white-collar career. Each year aspirants take the Bank PO exam . This career provides plenty of career development and opportunities for a successful banking future. If you have more questions about a career as Bank Probationary Officer (PO), what is probationary officer or how to become a Bank Probationary Officer (PO) then you can read the article and clear all your doubts.
Finance Executive
A career as a Finance Executive requires one to be responsible for monitoring an organisation's income, investments and expenses to create and evaluate financial reports. His or her role involves performing audits, invoices, and budget preparations. He or she manages accounting activities, bank reconciliations, and payable and receivable accounts.
Transportation Planner
A career as Transportation Planner requires technical application of science and technology in engineering, particularly the concepts, equipment and technologies involved in the production of products and services. In fields like land use, infrastructure review, ecological standards and street design, he or she considers issues of health, environment and performance. A Transportation Planner assigns resources for implementing and designing programmes. He or she is responsible for assessing needs, preparing plans and forecasts and compliance with regulations.
Naval Architect
A Naval Architect is a professional who designs, produces and repairs safe and sea-worthy surfaces or underwater structures. A Naval Architect stays involved in creating and designing ships, ferries, submarines and yachts with implementation of various principles such as gravity, ideal hull form, buoyancy and stability.
Welding Engineer
Welding Engineer Job Description: A Welding Engineer work involves managing welding projects and supervising welding teams. He or she is responsible for reviewing welding procedures, processes and documentation. A career as Welding Engineer involves conducting failure analyses and causes on welding issues.
Field Surveyor
Are you searching for a Field Surveyor Job Description? A Field Surveyor is a professional responsible for conducting field surveys for various places or geographical conditions. He or she collects the required data and information as per the instructions given by senior officials.
Highway Engineer
Highway Engineer Job Description: A Highway Engineer is a civil engineer who specialises in planning and building thousands of miles of roads that support connectivity and allow transportation across the country. He or she ensures that traffic management schemes are effectively planned concerning economic sustainability and successful implementation.
Conservation Architect
A Conservation Architect is a professional responsible for conserving and restoring buildings or monuments having a historic value. He or she applies techniques to document and stabilise the object's state without any further damage. A Conservation Architect restores the monuments and heritage buildings to bring them back to their original state.
Safety Manager
A Safety Manager is a professional responsible for employee's safety at work. He or she plans, implements and oversees the company's employee safety. A Safety Manager ensures compliance and adherence to Occupational Health and Safety (OHS) guidelines.
A Team Leader is a professional responsible for guiding, monitoring and leading the entire group. He or she is responsible for motivating team members by providing a pleasant work environment to them and inspiring positive communication. A Team Leader contributes to the achievement of the organisation's goals. He or she improves the confidence, product knowledge and communication skills of the team members and empowers them.
Orthotist and Prosthetist
Orthotists and Prosthetists are professionals who provide aid to patients with disabilities. They fix them to artificial limbs (prosthetics) and help them to regain stability. There are times when people lose their limbs in an accident. In some other occasions, they are born without a limb or orthopaedic impairment. Orthotists and prosthetists play a crucial role in their lives with fixing them to assistive devices and provide mobility.
Veterinary Doctor
A veterinary doctor is a medical professional with a degree in veterinary science. The veterinary science qualification is the minimum requirement to become a veterinary doctor. There are numerous veterinary science courses offered by various institutes. He or she is employed at zoos to ensure they are provided with good health facilities and medical care to improve their life expectancy.
Pathologist
A career in pathology in India is filled with several responsibilities as it is a medical branch and affects human lives. The demand for pathologists has been increasing over the past few years as people are getting more aware of different diseases. Not only that, but an increase in population and lifestyle changes have also contributed to the increase in a pathologist's demand. The pathology careers provide an extremely huge number of opportunities and if you want to be a part of the medical field you can consider being a pathologist. If you want to know more about a career in pathology in India then continue reading this article.
Gynaecologist
Gynaecology can be defined as the study of the female body. The job outlook for gynaecology is excellent since there is evergreen demand for one because of their responsibility of dealing with not only women's health but also fertility and pregnancy issues. Although most women prefer to have a women obstetrician gynaecologist as their doctor, men also explore a career as a gynaecologist and there are ample amounts of male doctors in the field who are gynaecologists and aid women during delivery and childbirth.
Paediatrician
A career as paediatrician has emerged as one of India's most popular career choices. By choosing a career as paediatrician, not only in India but also overseas, one can find lucrative work profiles as demand for talented and professional paediatricians is increasing day by day. If you are passionate about children and have the patience to evaluate and diagnose their issues, you may have a good career as paediatricians. Paediatricians take care of children's physical, mental and emotional health from infancy to adolescence.
An oncologist is a specialised doctor responsible for providing medical care to patients diagnosed with cancer. He or she uses several therapies to control the cancer and its effect on the human body such as chemotherapy, immunotherapy, radiation therapy and biopsy. An oncologist designs a treatment plan based on a pathology report after diagnosing the type of cancer and where it is spreading inside the body.
Surgical Technologist
When it comes to an operation theatre, there are several tasks that are to be carried out before as well as after the operation or surgery has taken place. Such tasks are not possible without surgical tech and surgical tech tools. A single surgeon cannot do it all alone. It's like for a footballer he needs his team's support to score a goal the same goes for a surgeon. It is here, when a surgical technologist comes into the picture. It is the job of a surgical technologist to prepare the operation theatre with all the required equipment before the surgery. Not only that, once an operation is done it is the job of the surgical technologist to clean all the equipment. One has to fulfil the minimum requirements of surgical tech qualifications.
Also Read: Career as Nurse
Ophthalmic Medical Technician
Ophthalmic technician careers are one of the booming careers option available in the field of healthcare. Being a part of this field as an ophthalmic medical technician can provide several career opportunities for an individual. With advancing technology the job of individuals who opt for a career as ophthalmic medical technicians have become of even more importance as he or she is required to assist the ophthalmologist in using different types of machinery. If you want to know more about the field and what are the several job opportunities, work environment, just about anything continues reading the article and all your questions shall be answered.
For an individual who opts for a career as an actor, the primary responsibility is to completely speak to the character he or she is playing and to persuade the crowd that the character is genuine by connecting with them and bringing them into the story. This applies to significant roles and littler parts, as all roles join to make an effective creation. Here in this article, we will discuss how to become an actor in India, actor exams, actor salary in India, and actor jobs.
Individuals who opt for a career as acrobats create and direct original routines for themselves, in addition to developing interpretations of existing routines. The work of circus acrobats can be seen in a variety of performance settings, including circus, reality shows, sports events like the Olympics, movies and commercials. Individuals who opt for a career as acrobats must be prepared to face rejections and intermittent periods of work. The creativity of acrobats may extend to other aspects of the performance. For example, acrobats in the circus may work with gym trainers, celebrities or collaborate with other professionals to enhance such performance elements as costume and or maybe at the teaching end of the career.
Video Game Designer
Career as a video game designer is filled with excitement as well as responsibilities. A video game designer is someone who is involved in the process of creating a game from day one. He or she is responsible for fulfilling duties like designing the character of the game, the several levels involved, plot, art and similar other elements. Individuals who opt for a career as a video game designer may also write the codes for the game using different programming languages. Depending on the video game designer job description and experience they may also have to lead a team and do the early testing of the game in order to suggest changes and find loopholes.
Talent Agent
The career as a Talent Agent is filled with responsibilities. A Talent Agent is someone who is involved in the pre-production process of the film. It is a very busy job for a Talent Agent but as and when an individual gains experience and progresses in the career he or she can have people assisting him or her in work. Depending on one's responsibilities, number of clients and experience he or she may also have to lead a team and work with juniors under him or her in a talent agency. In order to know more about the job of a talent agent continue reading the article.
If you want to know more about talent agent meaning, how to become a Talent Agent, or Talent Agent job description then continue reading this article.
Radio Jockey
Radio Jockey is an exciting, promising career and a great challenge for music lovers. If you are really interested in a career as radio jockey, then it is very important for an RJ to have an automatic, fun, and friendly personality. If you want to get a job done in this field, a strong command of the language and a good voice are always good things. Apart from this, in order to be a good radio jockey, you will also listen to good radio jockeys so that you can understand their style and later make your own by practicing.
A career as radio jockey has a lot to offer to deserving candidates. If you want to know more about a career as radio jockey, and how to become a radio jockey then continue reading the article.
Talent Director
Individuals who opt for a career as a talent director are professionals who work in the entertainment industry. He or she is responsible for finding out the right talent through auditions for films, theatre productions, or shows. A talented director possesses strong knowledge of computer software used in filmmaking, CGI and animation. A talent acquisition director keeps himself or herself updated on various technical aspects such as lighting, camera angles and shots.
Videographer
Careers in videography are art that can be defined as a creative and interpretive process that culminates in the authorship of an original work of art rather than a simple recording of a simple event. It would be wrong to portrait it as a subcategory of photography, rather photography is one of the crafts used in videographer jobs in addition to technical skills like organization, management, interpretation, and image-manipulation techniques. Students pursue Visual Media , Film, Television, Digital Video Production to opt for a videographer career path. The visual impacts of a film are driven by the creative decisions taken in videography jobs. Individuals who opt for a career as a videographer are involved in the entire lifecycle of a film and production.
Screenwriter
Are you searching for a screenwriter job description? Individuals in the screenwriter career path are professionals who work in the TV and film industry. Screenwriter career description includes producing original stories with characters, plots and dialogues. A screenwriter develops content for visual media. Individuals in the screenwriter career path produce screenplays for long and short films, television, advertisements, and movies and games. They establish the dialogue, the characters, and the narrative of a screenplay. They may also turn a book into a screenplay for a television show or movie.
Copy Writer
In a career as a copywriter, one has to consult with the client and understand the brief well. A career as a copywriter has a lot to offer to deserving candidates. Several new mediums of advertising are opening therefore making it a lucrative career choice. Students can pursue various copywriter courses such as Journalism , Advertising , Marketing Management . Here, we have discussed how to become a freelance copywriter, copywriter career path, how to become a copywriter in India, and copywriting career outlook.
In a career as a vlogger, one generally works for himself or herself. However, once an individual has gained viewership there are several brands and companies that approach them for paid collaboration. It is one of those fields where an individual can earn well while following his or her passion. Ever since internet cost got reduced the viewership for these types of content has increased on a large scale. Therefore, the career as vlogger has a lot to offer. If you want to know more about the career as vlogger, how to become a vlogger, so on and so forth then continue reading the article. Students can visit Jamia Millia Islamia , Asian College of Journalism , Indian Institute of Mass Communication to pursue journalism degrees.
Individuals in the editor career path is an unsung hero of the news industry who polishes the language of the news stories provided by stringers, reporters, copywriters and content writers and also news agencies. Individuals who opt for a career as an editor make it more persuasive, concise and clear for readers. In this article, we will discuss the details of the editor's career path such as how to become an editor in India, editor salary in India and editor skills and qualities.
Careers in journalism are filled with excitement as well as responsibilities. One cannot afford to miss out on the details. As it is the small details that provide insights into a story. Depending on those insights a journalist goes about writing a news article. A journalism career can be stressful at times but if you are someone who is passionate about it then it is the right choice for you. If you want to know more about the media field and journalist career then continue reading this article.
For publishing books, newspapers, magazines and digital material, editorial and commercial strategies are set by publishers. Individuals in publishing career paths make choices about the markets their businesses will reach and the type of content that their audience will be served. Individuals in book publisher careers collaborate with editorial staff, designers, authors, and freelance contributors who develop and manage the creation of content.
Travel Journalist
The career of a travel journalist is full of passion, excitement and responsibility. Journalism as a career could be challenging at times, but if you're someone who has been genuinely enthusiastic about all this, then it is the best decision for you. Travel journalism jobs are all about insightful, artfully written, informative narratives designed to cover the travel industry. Travel Journalist is someone who explores, gathers and presents information as a news article.
SEO Analyst
An SEO Analyst is a web professional who is proficient in the implementation of SEO strategies to target more keywords to improve the reach of the content on search engines. He or she provides support to acquire the goals and success of the client's campaigns.
Production Manager
Production Manager Job Description: A Production Manager is responsible for ensuring smooth running of manufacturing processes in an efficient manner. He or she plans and organises production schedules. The role of Production Manager involves estimation, negotiation on budget and timescales with the clients and managers.
Resource Links for Online MBA
Online MBA Colleges
Online MBA Syllabus
Online MBA Admission
Production Planner
Individuals who opt for a career as a production planner are professionals who are responsible for ensuring goods manufactured by the employing company are cost-effective and meets quality specifications including ensuring the availability of ready to distribute stock in a timely fashion manner.
Procurement Manager
The procurement Manager is also known as Purchasing Manager . The role of Procurement Manager is to source products and services for a company. Procurement Managers are involved in developing a purchasing strategy, including the company's budget and the supplies and as well as the vendors who can provide goods and services to the company. His or her ultimate goal is to bring the right products or services at the right time with cost-effectiveness.
Metrologist
You might be googling Metrologist meaning. Well, we have an easily understandable Metrologist definition for you. A metrologist is a professional who stays involved in measurement practices in varying industries including electrical and electronics. A Metrologist is responsible for developing processes and systems for measuring objects and repairing electrical instruments. He or she also involved in writing specifications of experimental electronic units.
Process Development Engineer
The Process Development Engineers design, implement, manufacture, mine, and other production systems using technical knowledge and expertise in the industry. They use computer modeling software to test technologies and machinery. An individual who is opting career as Process Development Engineer is responsible for developing cost-effective and efficient processes. They also monitor the production process and ensure it functions smoothly and efficiently.
Process Engineer
As the name suggests, a Process Engineer stays involved in designing, overseeing, assessing and implementing processes to make products and provide services efficiently. Process Engineers are responsible for creating systems to enhance productivity and cut costs.
Structural Engineer
A Structural Engineer designs buildings, bridges, and other related structures. He or she analyzes the structures and makes sure the structures are strong enough to be used by the people. A career as a Structural Engineer requires working in the construction process. It comes under the civil engineering discipline. A Structure Engineer creates structural models with the help of computer-aided design software.
Information Security Manager
Individuals in the information security manager career path involves in overseeing and controlling all aspects of computer security. The IT security manager job description includes planning and carrying out security measures to protect the business data and information from corruption, theft, unauthorised access, and deliberate attack
Computer Programmer
Careers in computer programming primarily refer to the systematic act of writing code and moreover include wider computer science areas. The word 'programmer' or 'coder' has entered into practice with the growing number of newly self-taught tech enthusiasts. Computer programming careers involve the use of designs created by software developers and engineers and transforming them into commands that can be implemented by computers. These commands result in regular usage of social media sites, word-processing applications and browsers.
ITSM Manager
ITSM Manager is a professional responsible for heading the ITSM (Information Technology Service Management) or (Information Technology Infrastructure Library) processes. He or she ensures that operation management provides appropriate resource levels for problem resolutions. The ITSM Manager oversees the level of prioritisation for the problems, critical incidents, planned as well as proactive tasks.
Big Data Analytics Engineer
Big Data Analytics Engineer Job Description: A Big Data Analytics Engineer is responsible for collecting data from various sources. He or she has to sort the organised and chaotic data to find out patterns. The role of Big Data Engineer involves converting messy information into useful data that is clean, accurate and actionable.
Integration Architect
Career as Integration Architect is responsible for integrating various systems and technologies into the whole. He or she creates technical designs for complex systems as well as plans for security, scalability and back up procedures. Integration Architect oversees all stages of the software development process concerning from planning to deployment.
Information Architect
An Information Architect Is a professional who helps organizations collect, manage, and convert their data into usable information. He/she also provides this information to business analysts and data scientists for future predictions. The main objective of this role is to make data accessible to improve the performance of an organization.
Test Analyst
Test Analyst Job Description: A Test Analyst is responsible for ensuring functionality of computer software and hardware equipment, or other products depending on the industry before setting them into the market. His or her role involves designing, developing and administering a series of tests and evaluating them. The role demands to identify potential issues with the product.
Applications for Admissions are open.
NEET 2024 Most scoring concepts
Just Study 32% of the NEET syllabus and Score upto 100% marks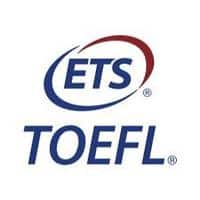 ETS ® TOEFL ®
Thinking of Studying Abroad? Think the TOEFL® test & make your dreams come true
JEE Main high scoring chapters and topics
As per latest 2024 syllabus. Study 40% syllabus and score upto 100% marks in JEE
NEET previous year papers with solutions
Solve NEET previous years question papers & check your preparedness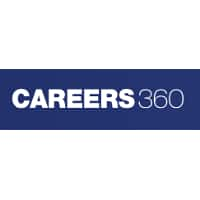 JEE Main Important Mathematics Formulas
As per latest 2024 syllabus. Maths formulas, equations, & theorems of class 11 & 12th chapters
JEE Main Important Physics formulas
As per latest 2024 syllabus. Physics formulas, equations, & laws of class 11 & 12th chapters
Everything about Education
Latest updates, Exclusive Content, Webinars and more.
Download Careers360 App's
Regular exam updates, QnA, Predictors, College Applications & E-books now on your Mobile

Cetifications

We Appeared in

You are viewing our newly redesigned website. Feedback?
Weight Loss
Mental Health
Relationships
Find a solution for...
Happiness Program
Happiness Program for Youth
Sahaj Samadhi Dhyana Yoga
Online Meditation and Breath Workshop
Workshop to Get Rid of Anxiety & Sleep Disorder
Advanced Meditation Program
Dynamism for Self & Nation (DSN)
Blessings Program
Sudarshan Kriya Follow-Ups
Utkarsha Yoga
Medha Yoga Level 1
Intuition Process
The Art Of Living Programs For Schools
Know Your Child Workshop
Know Your Teen Workshop
Sri Sri Sanskar Kendra
Corporate Programs
Sri Sri Yoga Level 1
Sri Sri Yoga Retreats
Karma Yoga (YLTP)
Sri Sri Yoga Level 2
Yoga Teacher Training
World Culture Festival
Maha Shivratri
International Women's Conference
World Forum for Ethics in Business
Global Leadership Forum
Guinness World Records Events
Rural Development
Organic Farming
Environment care
Women Empowerment
Jaltara Project
River Symposium
Social Impact
All Centers
Gurudev's Biography
Sudarshan Kriya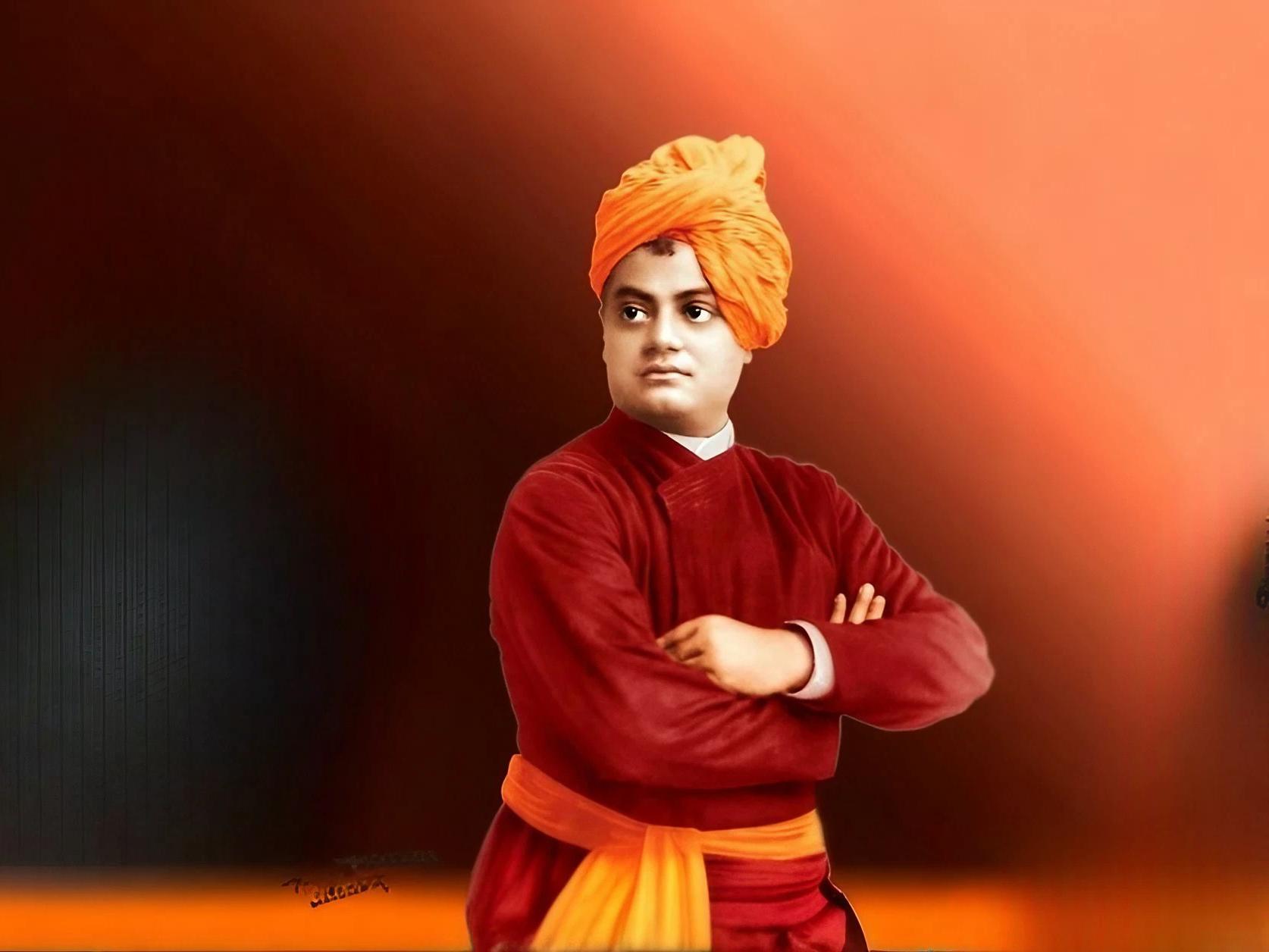 8 Life Lessons from Swami Vivekananda's Life
In Swami Vivekananda , one finds the perfect convergence of love for the Divine and love for the nation. He is an eternal inspiration for the youth. ~ Gurudev Sri Sri Ravi Shankar
Swami Vivekananda's birth anniversary is declared as National Youth Day. The original youth icon. Somebody who continues to inspire generations. Although there are many things to learn from the lives of great people of the past, rarely do we know how to implement the lessons. To make it easier for you, we have first listed seven wonderful lessons from Swami Vivekananda's life and ways to imbibe them in our own.
PS: These lessons are very simple. They can be inculcated at any stage of life. For this world needs sensitive, compassionate and kindness from everyone.
In a nutshell Life Lessons from Swami Vivekananda
Lesson 1: Humility is a precious virtue
Lesson 2: Curiosity is essential in life
Lesson 3: compassion and kindness are ever golden.
Lesson 4: With prayer, we can sail through any storm
Lesson 5: Work for preserving unity
Lesson 6: respect for culture and belief is necessary, lesson 7: have a holistic perspective, lesson 8: humor is a sign of intelligence, an exemplary life.
Who was Swami Vivekananda? He represents an ideology, courage, progressive thinking, strength and wisdom. A legend among people. Born as Narendra Nath Dutta on January 12, 1863, Swami Vivekananda had seven siblings. From childhood, Narendranath was a very sharp child and consistently excelled in academics. During his childhood, India was under the British rule. He initially abstained from studying the English language for some time knowing that it is the language of the Britishers, but later he had to learn it as it was a part of his syllabus. He got interested in many subjects such as sports, music, gymnastics, wrestling, bodybuilding etc.
He completed his M.A in philosophy from a college in Kolkata and later became a great scholar of philosophy. His teachings emphasised on different aspects of religion, faith, education, spirituality, and humanity. He undertook the mission of spreading the knowledge of his Guru, Ramakrishna Paramahansa.
Later, Narendranath came to be known as Swami Vivekananda. Among his many other works, the Brahmo Samaj and Ramakrishna Mission were committed to work for the welfare of society, spread religious harmony and eradicate poverty and misery.
A man with such high thinking and simple living has lived a life that can be a lesson for all of us. Let's take a look at some of the famous stories from his life:
Lesson 1: Humility is a precious virtue
I recollect the many inspiring bedtime stories my dad read to me. One such incident happened when Swami Vivekananda was in England. While conversing, Swami Vivekananda corrected his friend's English. The friend retorted that English was his mother tongue and hence, could not be corrected.
Swami Vivekananda smiled and humbly responded, "I know the use of language because I have learnt the language while you have picked the language." Listening to this witty reply, the friend was left overwhelmed.
This is one of innumerable incidents where Swamiji impacted society with his brilliance, knowledge, logic and a sense of compassion.
Life's lesson:
There are times when people retort and ask us questions, especially when we correct them. In such times, humility in our answer can help lighten the situation and save the bond from breaking. Remembering Swami Vivekananda's this story can help us be aware of our replies, without losing the balance or getting offended.
Swami Vivekananda always had a quest to know whether God really exists? The query made him restless. But Ramakrishna answered his question. He said, "Yes, I have seen God."
Though his physical appearance and simplicity did not appeal to Swami Vivekananda initially, but later it was Ramakrishna who gave him answers. He told Swami Vivekananda, "I have seen God just as I am seeing you right now. God is in every human, you just need is an eye to find him," and Swami Vivekananda was convinced.
We must strive to get the best and holistic answers to ease out our curiosity about life. Curiosity about higher truths of life has transformed many lives. Remember, appearance can be deceiving!
One day Swami Vivekananda's mother asked him to give her a knife. Swami Vivekananda brought the knife and held the sharp side of the knife and gave the covered side to his mother. The mother at once got impressed with him and told him he was ready to work for the welfare of society. He asked his mother the reason for her thoughts. She replied: The way you handed me the knife, holding the sharp side in your hand preventing me from getting hurt, exhibited his compassion and kindness. It is said she further asked Swami Vivekananda to have the same care and compassion for all the people and the society.
Many a time, we exhibit small acts of kindness around our loved ones and friends. We can encourage human values by praising their good qualities, thus enabling them to continue doing good in society. Also, compassion and kindness is inherent in each one of us.
Lesson 4: With prayer, we can sail through any situation
When Swami Vivekananda's family was in a crisis, he asked Ramakrishna to pray for them. Listening to this, Ramakrishna suggestion was that he visited the temple and pray himself. Swami Vivekananda visited the temple thrice. However, he instead asked for discretion (viveka) and dispassion (vairagya). This marked the beginning of his spiritual life.
In turbulent times, our prayer defines our virtue. Gurudev Sri Sri Ravi Shankar says that you will not be given strength, but the opportunity to be strong. Similarly, you will not be given faith, but an opportunity to have faith. Thus, asking for the right thing in prayer can bring great depth in the way we lead life and help us invoke the inner strength to sail through the storms.
Swami Vivekananda went to the World Parliament of Religions as a representative of the Hindu religion. It was a prestigious platform to put forth the right understanding and the fundamentals of Hinduism. In the parliament, there were many eloquent speakers who had come well-prepared for their respective speech.
Let's go deeper into discovering amazing India! This country has a wealth of spiritual and wellness knowledge. Untap some of those secrets and discover your potential with these timeless wisdom nuggets. Know more at The Art of Living Meditation and Breath program.
Discover India's spiritual heritage and learn about the mind & breath.  I'd like to know more>>
When Swami Vivekananda's turn came, he addressed the audience as 'sisters and brothers of America' which became very popular. His way of speaking connected with the audience.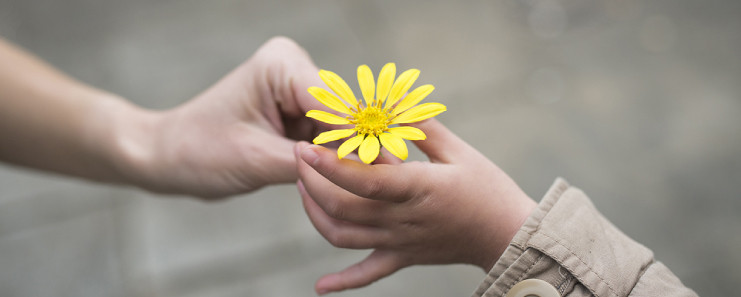 With our words, we can make people feel comfortable in our presence or repel them. Having purity of speech is a prerequisite if we want to build and sustain cordial relations in this world, especially in the corporate world. Warm and kind words have a great potential to strike the chord of brotherhood and oneness in people.
Mahatma Gandhi visited the Belur Math in 1921 and spoke on Swami Vivekananda's birth anniversary:
"I have gone through his works very thoroughly, and after having gone through them, the love that I had for my country became a thousand fold. I ask you, young men, not to go away empty-handed without imbibing something of the spirit of the place where Swami Vivekananda lived and died."
One day, a Britisher commented that the Indian dressing style was 'uncivilized'. Swami Vivekananda replied, "In your culture, cloth builds a man but in our culture, character builds a man'. This story became very famous the world over, showcasing Swami Vivekananda's deep understanding of the world.
Let's respect our culture and traditions. Culture, traditions and beliefs make every community unique. And our own reasoning about their significance, importance enables us to help clear others' doubts, perception or ideas.
At the World Parliament of Religion, Swami Vivekananda observed that the Indian epic, the Bhagavad Gita, was kept at the lowest rank. This can have many interpretations, but what impressed me was the way Swami Vivekananda began his speech. Referring to the position of the Bhagavad Gita, he said, '…good foundation'. He gave a witty answer and felt proud instead of feeling inferior about Hinduism.
A thorough understanding of your belief and religion can shape your perspective in a holistic way. It helps us get a deeper understanding of our culture and also we can explore other cultures with equal respect.
The famous Chicago speech at the Parliament of World Religions, 1893: "I am proud to tell you that we have gathered in our bosom the purest remnant of the Israelites, who came to Southern India and took refuge with us in the very year in which their holy temple was shattered to pieces by Roman tyranny. I am proud to belong to the religion which has sheltered and is still fostering the remnant of the grand Zoroastrian nation. I will quote to you, brethren, a few lines from a hymn which I remember to have repeated from my earliest boyhood, which is every day repeated by millions of human beings: "As the different streams having their sources in different paths which men take through different tendencies, various though they appear, crooked or straight, all lead to Thee."
An excerpt from the closing ceremony: The seed is put in the ground, and earth and air and water are placed around it. Does the seed become the earth, or the air, or the water? No. It becomes a plant. It develops after the law of its own growth, assimilates the air, the earth, and the water, converts them into plant substance, and grows into a plant. Similar is the case with religion. The Christian is not to become a Hindu or a Buddhist, nor a Hindu or a Buddhist to become a Christian. But each must assimilate the spirit of the others and yet preserve his individuality and grow according to his own law of growth.
Gurudev once shared a story from Swami Vivekananda's life. Here's the excerpt:
"At a restaurant, Swami Vivekananda sat at the same table with his professor. The professor remarked: "A pig and a bird can't dine at the same table."
Swami Vivekananda replied, "Sir, whenever you tell me, I will fly away."
Intelligence has the ability to turn every conflict into humor. Humor is another sign of intelligence. If you have humor, you will overcome any conflicting situation."
Like Gurudev summed up, humor is a sign of intelligence. We can make times good and even most dramatic circumstances lighter with humor.
Through his reforms, Swami Vivekananda brought a remarkable change in the society. His work, thoughts, ideas gave a new direction to the masses. Reading and knowing about the life of Swami Vivekananda is very inspiring for the youth of today and will remain the same for the upcoming generations.
With these valuable lessons, here's to a new 2020! Some lessons life teaches us, but there are some lessons that we can learn from others.
Swami Vivekananda's teachings will ensure a happier life for us and others.
And here's a quick tip. If you're wondering how to imbibe these lessons in your life, here's a secret to live with joy and selfless service:
Meditate: Increase your potential and happiness quotient. Everyday activities and frustrations of the day can make us stressed. But when you practice effortless meditation everyday for 20 minutes, it throws out toxins, and keeps your mind fresh. Awareness increases in a fresh mind. So, start meditating today!
Yoga : Yoga is an easy way of maintaining the mind-body complex and keeping it healthy. Good mental and physical health will enable you to help others and live with joy yourself. Simple yoga asanas will give a boost to your health.
Personality Development
You may like:
9 Life Lessons to Learn from Children
7 teachings From Guru Gobind Singhji for a happier life
Unveiling The Symbolism of Ganesha
How to Be Mentally Strong: 8 Tools to Help You Through Tough Times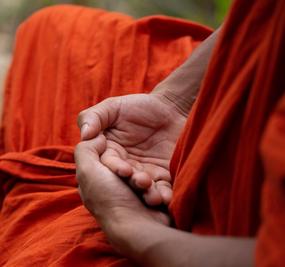 Is Buddhism a Part of Hinduism
Paderu – A mountain of knowledge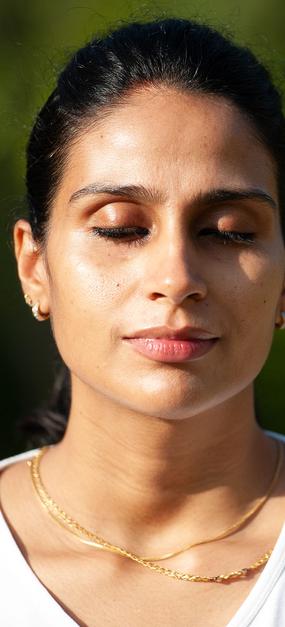 Beginner (in person)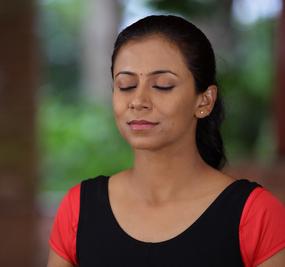 Beginner (online)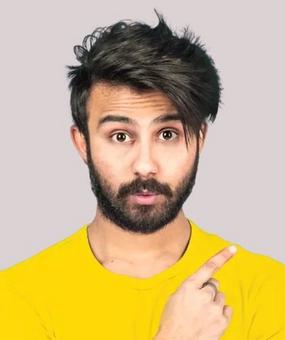 Children and Teens
Lessons from Ramayana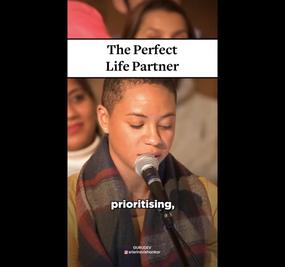 The Perfect Life Partner
Where your life is stuck?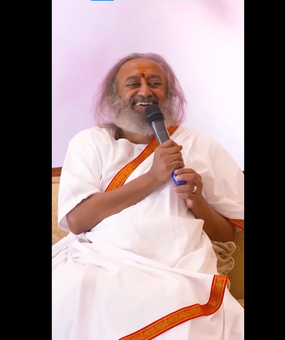 How to pick a life partner?
Decode Secrets to A Good Night's Sleep
Don't shy away from Criticism
Skip to primary navigation
Skip to main content
Skip to primary sidebar
India's Largest Career Transformation Portal
Essay on Swami Vivekananda for Students | 500+ Words Essay
December 10, 2020 by Karan
Essay on Swami Vivekananda: Swami Vivekananda was a spiritual leader, reformer, and a compassionate human being. He was born on 12th January 1863 in Kolkata. Born to an aristocratic family, he was exposed to the western culture from his childhood. But he had a strong spiritual inclination. Vivekananda excelled in his studies as a child and went on to graduate from the General Assembly's Institution, now the Scottish Church College. His curiosity in Hindu scriptures and the existence of God led him to join Keshab Chandra Sen's 'Nava Vidhan'. He was also an active part of the Brahmo Samaj and was deeply influenced by Ramakrishna. In 1888, Vivekananda, as a wandering monk, found himself filled with sympathy and compassion for the poor people in India which eventually led him to deliver a speech at the 'Parliament of World's Religions' at Chicago in 1893, representing India and Hinduism.
Below we have provided Swami Vivekananda Essay in English, written in easy and simple words for class 3, 4, 5, 6, 7, 8, 9 and 10 school students.
Essay on Swami Vivekananda in 500 Words
Below we have provided an essay on Swami Vivekananda, suitable for class 6, 7, 8, 9 and 10 students.
Born to an aristocratic Bengali Kayastha family on 12th January 1863, Narendranath Datta was a scholar, philosopher, and an advocate of Hinduism. He later took the name Swami Vivekananda around 1886 which means 'the bliss of discerning wisdom'. He spent his life in search of spirituality, divinity, and the development of his country. He was a strong supporter of Indian nationalism during the British supremacy, and his birthday is celebrated as the 'National Youth Day'.
Narendranath was born at Gourmohan Mukherjee Street in Calcutta to Vishwanath Datta and Bhubaneswari Devi. He grew up with eight siblings and had an active interest in the spiritual facets of the world. Vivekananda was a gifted student, and he proved his excellence by scoring first-division marks in the Presidency College Examination. Apart from his interest in Indian classical music, Narendranath also took delight in literature, scriptures and art.
He studied Western Logic, Philosophy, and European History at the General Assembly's Institute. He got his degree in Fine Arts in 1884. His thirst for wisdom led him to join the 'Nava Vidhan' and 'Sadharan Brahmo Samaj' led by Keshab Chandra Sen and Debendranath Tagore. Here, he started having a change of perspective on the existence of God and got introduced to new doctrines.
He started questioning if God existed and asked for answers from his peers and companions but in vain. It was only when he met Ramakrishna at Dakshineswar in 1881 that he got an answer. Still, it did not satisfy him. He refused to accept Ramakrishna's sayings and revolted against him. The turning point of his life was when his father passed away in 1884, and he found himself seeking comfort in Ramakrishna's teachings. He started considering him as his guru and became his disciple.
Narendranath lost Ramakrishna to throat cancer in 1886. Along with his other disciples, he went on to build the 'Ramakrishna Math' with the money accumulated from 'holy begging'. He left the maths on foot to continue his journey of spreading the teachings of Ramakrishna. He later left India to go to Chicago. There he represented India at the 'Parliament of Religions' and introduced the world to Hindu religion.
His speech moved the mass of seven-thousand people, and he is still considered as one of the most dynamic orators in Indian history. After his speech, Swami Vivekananda went on to deliver lectures around the US and UK. He founded the 'Vedanta Society' at New York in 1894. He had a massive number of followers in the US and UK. After his return to India in 1897, he established the 'Ramakrishna Mission' basing its ideals on Karma Yoga. He also wrote several poems and essays.
He dedicated his book 'Khandana Bhava- Bandhana' to Ramakrishna. Other noteworthy works of Vivekananda are 'Karma Yoga', 'Sangeet Kalpataru', and 'Bartaman Bharat'. Swami Vivekananda was considered as the 'marker of modern India' by Subhas Chandra Bose. Through his work and ideologies, he had influenced prominent figures like Mahatma Gandhi and inspired freedom fighters like Aurobindo Ghose, Bagha Jatin, and Bal Gangadhar Tilak.
Kids Learning
English Essays for Kids
Essay on Swami Vivekananda in English for Kids
Impressive Essay on Swami Vivekananda in English for Kids
Writing essays on interesting topics boosts the vocabulary and grammatical concepts of kids as these form the foundation of learning the English language. Once they get an in-depth understanding of a topic, they can draft a few lines in their own words using simple terms. Given here is a short essay on Swami Vivekananda for kids. This short essay on Swami Vivekananda will help them understand how they can frame a simple and impressive essay on the given topic.
Essays are a great way to work on linguistic skills. Writing essays refines creativity and understanding of sentence formation. It also builds better vocabulary. That is why essay writing is a frequent practice in all classes. You can also download this amazing Swami Vivekananda essay in English in a colourful PDF format, through the link provided below.
Download "Short Essay on Swami Vivekananda" PDF for Free
Swami vivekananda essay in english.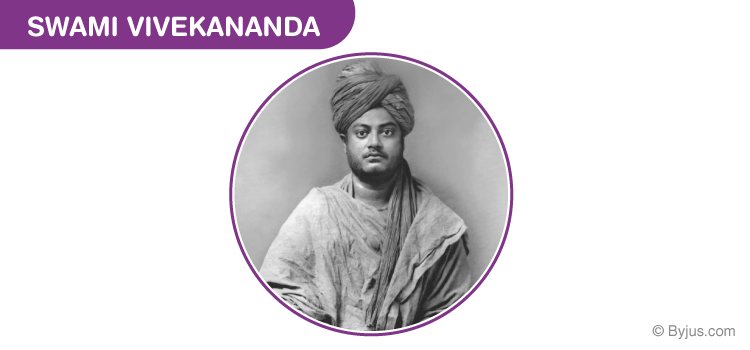 Swami Vivekananda was one of the most popular Hindu monks and spiritual leaders of India.
His name was Narendranath Datta. He was born on 12 January 1863 into a Bengali Kayastha family of Calcutta.
His father's name was Vishwanath Datta. He was a legal practitioner at the Calcutta High Court.
His mother's name was Bhubaneswari Devi. She was a housewife.
He was inclined towards spirituality from a very young age. He used to meditate in front of the idols of Lord Shiva, Lord Ram, etc.
Swami Vivekananda's speech at Parliament of the World's Religions in Chicago in 1893 made him profoundly famous. He began his speech with "Sisters and brothers of America…" which won many hearts.
He was an ardent disciple of spiritual leader, Sri Ramakrishna. He revived Hinduism in India.
He made a prominent contribution to spreading the concept of Indian nationalism among the people of India.
Swami Vivekananda's birthday 12 th January is celebrated as National Youth Day in India.
He died on 4 July 1902 while meditating. His disciples believed that he attained Mahasamadhi.
The given topic Swami Vivekananda essay in English 250 words is a very important and frequently asked topic in elementary school. To explore more such common essays for children , you can visit BYJU'S website and download those essays for your child and guide them on how to write impressive essays.
While writing a short essay on Swami Vivekananda in English, kids will get a glimpse into Swami Vivekananda's life, achievements, morals and principles. We hope the above Swami Vivekananda essay in English 250 words will help kids to pick some ideas on how to draft an impressive essay on this topic.
Apart from such brilliant essays, we also have a lot of other learning resources that you might be looking out for. Intriguing worksheets, brain-tickling general knowledge questions, interesting stories, poems for elementary school children, NCERT Solutions, easy trivia questions on various topics, etc. are available in our Kids Learning section. Don't forget to explore the BYJU'S website now for more such awesome resources and lots more!

Register with BYJU'S & Download Free PDFs
Register with byju's & watch live videos.
My Study Times
Education through Innovation
Swami Vivekananda : Essay, Biography, Quotes, Life-Story, Short Note
Swami vivekananda: essay, biography, quotes, life-story, short note.
" If u want to know about India, study Vivekananda ". – Rabindranath Tagore
Early Life of Swami Vivekanand
Swami Vivekananda was born on 12th January 1863, in a prosperous family in Calcutta. His childhood name was Bireshwar and he was known as Biley, in short. His early life was not very eventful but he showed tremendous potentiality of becoming a great scholar one day. He demonstrated great mental capacity and he was very talented in all fields. During his youth, his name became Narendranath Dutta and after that, he became Swami Vivekananda. He was a monk, spiritual leader, great orator, philosopher, and patriot.
As a child, he was very bright and brave, and never hesitated to protest any injustice. He was a cheerful child. He was exuberant and vibrant in everything he did.
Swami Vivekananda – The Wandering Monk
He studied both Indian and Western Scriptures and another kind of literature. Initially, his mindset was that of a rationalist and he used to be skeptical. He had less faith in spirituality. But in 1881, when he met Shri Ramakrishna, that became the turning point in his life. First, he had his attitude towards Ramakrishna's teaching also. But after a brief period of that, he finally surrendered and accepted Ramakrishna as his friend, philosopher, and guide. Swami Vivekananda became a "Sanyashi" after the death of Ramakrishna in 1886. He traveled throughout India for two years and wherever he went he conquered people's hearts because of his message of love, and he was proud to be a humble brother to them.
He talked and interacted with the intellectuals and the masses and was comfortable with everyone. He was a spiritual leader and a philosopher and his patriotism were tremendous. His words were very forceful and it was able to awaken people. He offered the concept of fearlessness to the people through his speeches.
Swami Vivekananda's Speech in Chicago
Swami Vivekananda went to America in 1893 to address the Parliament of Religious in Chicago. Whatever happened during his stay was epic. He won the hearts of Americans when he addressed them as 'sisters and brothers of America '. He enthralled the affluent western people with his humble eastern ideals. He came back to India on 15th January 1897. Till then he already gained popularity all over as a sanyasi.
Swami Vivekananda's Contribution towards India
After his return from the foreign country, he founded the Ramakrishna Ashram at Belur, near Calcutta. He then started his historic mission to rebuild India.
He was able to motivate people with his effective and vibrant speech capacity. His insight was penetrative and his works were aimed at doing well to mankind. He demonstrated a perfect blend of spirituality and practicality in character. The legacy that Swami Vivekananda left for prosperity is a treasure and we can be proud of it. His sense of belonging to the country was absolute.
Swami Vivekanand Quotes
You have to grow from the inside out. None can teach you, none can make you spiritual. There is no other teacher but your own soul.
We are what our thoughts have made us; so take care about what you think. Words are secondary. Thoughts live; they travel far.
You cannot believe in God until you believe in yourself.
The world is the great gymnasium where we come to make ourselves strong.
Arise,awake and donot stop until the goal is reached.
All the powers in the universe are already ours. It is we who have put our hands before our eyes and cry that it is dark.
Truth can be stated in a thousand different ways, yet each one can be true.
When an idea exclusively occupies the mind, it is transformed into an actual physical or mental state.
Where can we go to find God if we cannot see Him in our own hearts and in every living being.
The more we come out and do good to others, the more our hearts will be purified, and God will be in them.
About Charmin Patel
Blogger and Digital Marketer by Choice and Chemical Engineer By Chance. Computer and Internet Geek Person Who Loves To Do Something New Every Day.
Engineering
Write For Us
Privacy Policy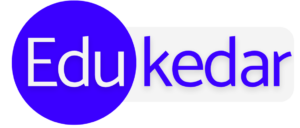 Essay on Swami Vivekananda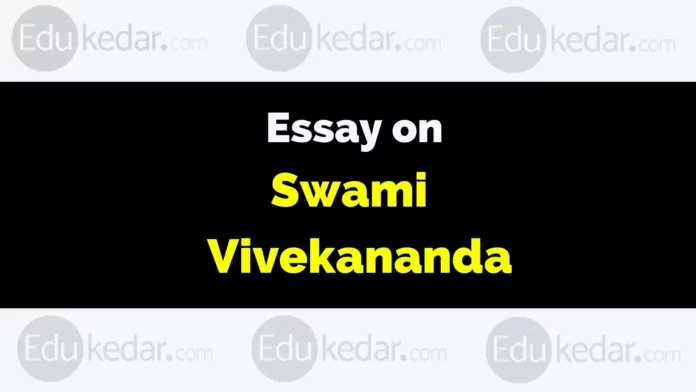 Here we have shared the Essay on Swami Vivekananda in detail so you can use it in your exam or assignment of 150, 250, 400, 500, or 1000 words.
You can use this Essay on Swami Vivekananda in any assignment or project whether you are in school (class 10th or 12th), college, or preparing for answer writing in competitive exams. 
Topics covered in this article.
Essay on Swami Vivekananda in 150-200 words
Essay on Swami Vivekananda 300-400 words
Essay on Swami Vivekananda in 500-1000 words
Swami Vivekananda, born Narendranath Datta on January 12, 1863, in Kolkata, India, was a renowned Hindu monk, philosopher, and social reformer. He played a pivotal role in reviving Hindu spirituality and spreading the teachings of Vedanta in the late 19th century.
Vivekananda was deeply influenced by his guru, Sri Ramakrishna, and dedicated his life to promoting religious harmony, social welfare, and spiritual enlightenment. He firmly believed in the inherent divinity of every individual and emphasized the importance of self-realization and the pursuit of knowledge.
Swami Vivekananda's famous speech at the World Parliament of Religions in Chicago in 1893 brought him international recognition. He passionately spoke about the universality of religions and the need for tolerance and understanding among different faiths.
Vivekananda established the Ramakrishna Mission and the Ramakrishna Math, which continue to serve society through various educational, medical, and social welfare initiatives. His teachings on selflessness, service, and the harmony of religions continue to inspire millions worldwide.
Swami Vivekananda's life and teachings remain a beacon of light, guiding individuals towards spiritual growth and social upliftment. His messages of unity, tolerance, and self-realization continue to resonate with people from all walks of life, inspiring them to lead purposeful and meaningful lives.
Essay on Swami Vivekananda in 300-400 words
Swami Vivekananda, born as Narendranath Datta on January 12, 1863, in Kolkata, India, was a philosopher, scholar, and spiritual leader who played a significant role in the renaissance of Hinduism and the spread of Vedanta philosophy in the late 19th century.
Vivekananda was deeply influenced by his guru, Sri Ramakrishna, and dedicated his life to the pursuit of spiritual enlightenment and the welfare of humanity. He firmly believed in the universality of religions and preached the message of harmony, tolerance, and unity among people of different faiths.
One of Swami Vivekananda's most notable contributions was his participation in the World Parliament of Religions held in Chicago in 1893. His powerful speech, beginning with the famous words "Sisters and brothers of America," captivated the audience and introduced the world to the rich spiritual traditions of India. Vivekananda's message emphasized the idea that all religions lead to the same ultimate truth, and that the essence of religion lies in the realization of one's own divine nature.
Vivekananda's teachings emphasized the importance of self-realization, self-discipline, and selfless service to humanity. He believed that every individual has the potential to realize their true nature and manifest their inherent divinity. He encouraged individuals to cultivate a strong character, moral values, and a sense of duty towards society.
Swami Vivekananda's profound impact is evident in the establishment of the Ramakrishna Math and Ramakrishna Mission, which continue to serve humanity through various educational, healthcare, and social service initiatives. These organizations strive to alleviate suffering and uplift the underprivileged, guided by Vivekananda's principles of selfless service and universal love.
Vivekananda's teachings continue to inspire millions of people around the world. His writings and speeches on Vedanta philosophy, spirituality, and social reform are widely read and studied. His message of tolerance, unity, and self-realization is especially relevant in today's world, where there is a growing need for understanding and harmony among diverse cultures and religions.
Swami Vivekananda's legacy is a testament to his deep wisdom, compassionate heart, and unwavering commitment to humanity. He left an indelible mark on the world, inspiring generations to embrace their inherent divinity, serve others selflessly, and strive for a better society. His teachings continue to guide individuals toward spiritual growth, moral values, and the realization of their highest potential.
Title: Swami Vivekananda – The Enlightened Monk and Spiritual Luminary
Introduction :
Swami Vivekananda, born Narendranath Datta on January 12, 1863, in Kolkata, India, was a renowned Hindu monk, philosopher, and social reformer. He played a pivotal role in reviving Hindu spirituality and spreading the teachings of Vedanta in the late 19th century. Vivekananda's message of universal harmony, tolerance, and self-realization continues to inspire millions worldwide. His life and teachings have left an indelible mark on the world, igniting a spiritual revolution and fostering a sense of national pride and self-confidence among Indians.
Early Life and Spiritual Quest
Narendranath Datta was born into a middle-class Bengali family, with a rich cultural and intellectual background. From an early age, he displayed extraordinary intelligence and a deep inclination toward spiritual matters. His encounter with Sri Ramakrishna, a saintly figure and his spiritual guru, marked a turning point in his life. Ramakrishna recognized Narendranath's spiritual potential and became his guiding light.
Vivekananda's Quest for Knowledge
Under the guidance of Sri Ramakrishna, Narendranath embarked on a relentless quest for knowledge and spiritual enlightenment. He delved deep into the scriptures, studying the works of the great Hindu philosophers and mystics. He also explored other religious traditions and philosophical schools, seeking a synthesis of knowledge that would transcend religious boundaries.
The World Parliament of Religions
In 1893, Swami Vivekananda attended the World Parliament of Religions held in Chicago, which catapulted him to international fame. His famous speech, beginning with the words "Sisters and brothers of America," captivated the audience and introduced the world to the rich spiritual traditions of India. Vivekananda emphasized the idea that all religions lead to the same ultimate truth and that the essence of religion lies in the realization of one's own divine nature.
Teachings and Philosophy
Swami Vivekananda's teachings emphasized the practical application of spirituality in everyday life. He stressed the importance of self-realization, self-discipline, and the cultivation of a strong character. He believed that each individual has the potential to manifest their inherent divinity and contribute to the welfare of society. Vivekananda emphasized the importance of service to humanity, stating that "service to mankind is the true worship of the divine."
Vivekananda's teachings also emphasized the unity of all religions and the need for religious tolerance and harmony. He urged people to rise above sectarianism and embrace the universal principles of love, compassion, and unity. Vivekananda's philosophy of Vedanta emphasized the oneness of all existence and the inherent divinity within every individual.
Legacy and Impact
Swami Vivekananda's impact on the world is immeasurable. His teachings continue to inspire millions of people, both in India and around the globe. He founded the Ramakrishna Math and the Ramakrishna Mission, institutions that continue to serve humanity through various educational, healthcare, and social service initiatives. These organizations promote spiritual growth, social welfare, and the upliftment of the underprivileged.
Vivekananda's teachings on education were particularly influential. He believed in imparting a holistic education that nurtures both the intellect and the character of individuals. His ideas on education laid the foundation for the establishment of educational institutions that combine academic excellence with moral and spiritual development.
Conclusion :
Swami Vivekananda, the enlightened monk and spiritual luminary, remains an inspiration for millions worldwide. His teachings on self-realization, service to humanity, and the unity of religions continue to guide individuals on their spiritual journeys. Vivekananda's life exemplified the highest ideals of selflessness, courage, and dedication to the welfare of society. His philosophy of Vedanta and his message of universal love and tolerance are as relevant today as they were during his lifetime. Swami Vivekananda's legacy lives on, inspiring individuals to seek spiritual enlightenment, cultivate noble values, and work towards the betterment of humanity.
Related Posts
Essay on Pollution
Essay on "Impact of Social Media on Youth"
RELATED ARTICLES MORE FROM AUTHOR
Essay on football, essay on sports, essay on digital india, essay on wonder of science, essay on climate change, essay on teachers day.
Talk to our experts
1800-120-456-456
Swami Vivekananda Biography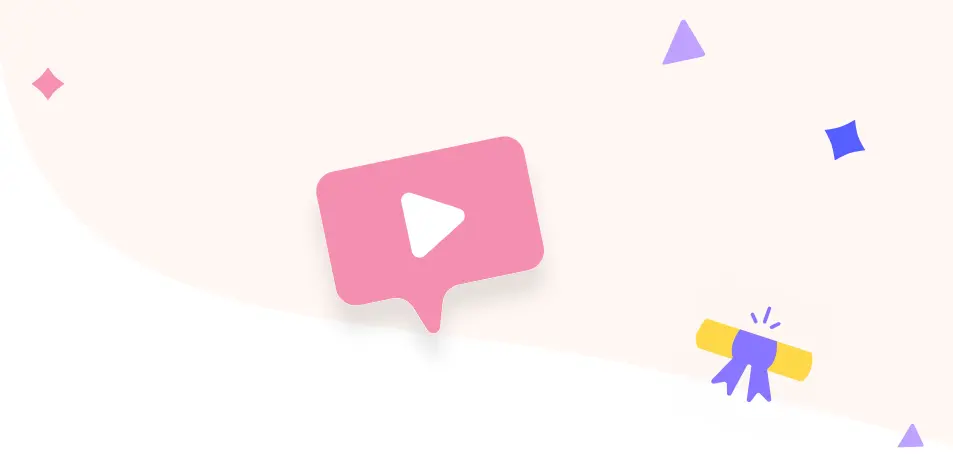 Biography of Swami Vivekananda
To tell the tale of a great leader, Vedantu is bestowing students with Swami Vivekananda Biography - About, Background, History, and Death article. The biography could be found on Vedantu's website. It is totally free of cost and doesn't require any prior signups and registration fee. Furthermore, the content could be downloaded in PDF format. The PDF is accessible on all types of digital devices like phone, laptop or tablet. The students should not miss the opportunity and actively use the opportunity to learn about Swami Vivekananda and his life for free. Download and read now!
Vivekananda
Vivekananda who was also referred to as Swami Vivekananda was originally named Narendranath Datta. He was influenced by both Indian and western culture. His exposure to Hindus deity form of worship and Christian religion often conflicted with his beliefs. This was until he accepted Ramakrishna as his guru and became a monk. His vast knowledge of culture also earned him the respect and recognition of raising interfaith awareness. He believed through his learnings from his guru that service to God can be displayed by service to humankind.
About Swami Vivekananda
Swami Vivekananda born as Narendranath Datta to father Vishwanath Datta and mother Bhubaneswari Devi on 12 January 1863, in Calcutta presently known as Kolkata, India. When he was later regarded as a patriotic saint, Swami Vivekananda Birthday is celebrated as National Youth Day. His grandfather was a Sanskrit and Persian Scholar, his father was an attorney in the high court and his mother was a homemaker and had a religious temperament. Swami Vivekananda grew up in an upper-middle-class-family. His personality and attitude were shaped by both his parents progressive, rational as well as religious approaches in life. Since his childhood, he was always interested in spirituality and meditated and prayed before the Hindu Deities.
Swami Vivekananda Background
Swami Vivekananda had a fascinating journey with his foray into spirituality. He was an excellent student. He studied anything that interests him, be it philosophy, science, history, religion or literature. He also was an avid reader of all kinds of religious texts like the Bhagavad Gita, Ramayana, Mahabharata, Upanishads, and the Vedas.
At 10 when his family moved back to his birthplace after living in Raipur for 2 years he gave an entrance exam for Presidency College. He was the only student who secured 1st division marks. He was an allrounder, who was also trained in Indian classical music, and very actively participated in sports and organized events as we. His intelligence was not just in books but applied in real life and this showed when he traveled abroad. He never dismissed the western way of materialistic life rather infused his knowledge of the western world into traditional teachings.
Due to his belief in western philosophy, he rebelled against the caste differences practiced and ingrained deeply in the Asian culture. Swami Vivekananda also joined Brahmo Samaj in 1884 which is a society founded in 1828 that adopted Christian practices and this allowed him to venture into social reform. He was determined to challenge the ideas of society by spreading the importance of education among women and the lower caste and eliminating illiteracy and child marriage. He was also actively working from 1881-1884 with Band Of Hope that helped youth step into the light and stay away from harmful habits like smoking and drinking.
During this period in his early 20's, he first met Ramakrishna in He detested the practices of Ramakrishna who prayed before the deity of a Hindu Goddess, Kaali. He always questioned the forms of God and due to his western influence argued God to be a formless being. It was in 1884 when his father suddenly died and he suddenly faced the harsh realities when he learnt he had to repay many debts his father had. During this time his visits to Ramakrishna became more frequent and he actually understood his belief system that demonstrated unity in all religions. At 25 Swami Vivekananda renounced all worldly possessions to truly realize God. He became the leader after the death of his Guru in 1886.
Swami Vivekananda History
After the death of his guru, the trustees withdrew funding and many disciples gave up the practice and went on to live the homely life whereas Swami Vivekananda was determined to build the place into a monastery and there they sat in meditation for several hours and went on with such religious practices. 2 years later from 1888-1893 he traveled extensively in India carrying only a pot, and 2 books namely the Bhagavad Gita and The Imitation of Christ. He lived off alms that he could get and got acquainted with the people by living with many scholars, and kings of all religions.
He witnessed extreme poverty and suffering of the people and felt deep sympathy for his fellow beings. He later traveled to the West starting on 1st May 1893. Visiting Japan, China, Canada and reaching Chicago on 30th July 1893. In the Parliament Of Religions that took place in September of 1893 with the help of a Harvard Professor, John Henry Wright spoke about Hinduism and his practices in the monastery in India. He went abroad as Vivekananda and not Narendranath as suggested by Ajit Singh of Khetri, who first met him when he was teaching in the monastery and was blown away by his knowledge. Vivekananda is derived from the Sanskrit word Vivek meaning imparting wisdom and ananda means bliss.
He was an open-minded person whose sublime message in all his teachings was nationalism. He spread the knowledge of Yoga and all the forms mentioned in the Patanjali Sutras. He also accompanied Jamsetji Tata in his travels and inspired him to set up an educational institute focused on research.
He visited the UK and the US again and during his second visit set up the Vedanta Societies, meant to be a peace retreat in San Francisco and many ashrams. He always incorporated the teachings of the Bhagavad Gita in his speeches and tried to enlighten people with the meaning of Karma Yoga which is the path of life to follow. He believed in the philosophy of doing good to others and that divinity is supreme and divinity resides in each soul. His incredible legacy is still remembered and followed.
Swami Vivekananda Death
On 4 July 1902, Swami Vivekananda died while in a state of meditation after living his day like any other and teaching his followers and discussing the teachings with Vedic Scholars. Went to his room in the Ramakrishna Math, the monastery he built in honor of his Guru to meditate and breathe his last. His followers believed the cause of death to be the rupture of a blood vessel in his brain that happens when one attains nirvana, the highest form of spiritual enlightenment when the 7th chakra that is the crown chakra which is located on the head opens and then gains maha samadhi while meditating. The time of his death was 9:20 pm. He was cremated on a sandalwood funeral pyre on the banks of the Ganga opposite his guru.
Benefits of the Article on Vivekananda by Vedantu
Students will come to know about Vivekananda and get inspired
Positively reform the lives of the student
Strong willpower
The speech is prepared by the expert teachers of Vedantu who have taken care of all the needs of the student.
Could be used for English essay question
Academic Use
Biographies are recurrent questions in the English e essay that usually carries a significant bit of the total. Examiner demands the essay to have the right usage of grammar, consistent phrases, precise and right spellings. It would help one to have good quality and knowledgeable content to mold the format as per the need of the question. The students can either use the same content or write their essay molding the original one.
Morning Assembly and Speech
Morning assembly is an important part of the school routine. The students are required to give speeches on various topics and especially the teachings of great thinkers. The above article is a perfect source for the same. The students can learn the bits from the article on Swami Vivekananda and choose to deliver the speech from the same. The student can choose to mold the article as per the target audience since The target audience will decide the entire format of the speech. Make sure the tone and the theme of the speech are consistent with the context of school assemblies.
Tips to study in a Peaceful environment
The environment of the place where a person sits to study matters a lot. The pace should be quiet and be very consistent with students' requirements of developing focus. Following are some expert suggestions for the students;
The lighting of the room also plays a role sometimes when it comes to developing a healthy mood. Students are suggested to have not too bright and not too dim lighting. Have soft lighting that doesn't keep you distracted and also ensures a comfortable reading experience for the students.
The room should smell good, this could be ensured by using room freshener. Fragrances like lavender are really good. Students can also choose to have posters IN their room that keeps their mood healthy and mood high in spirit.
The examinations and its preparation require diligent efforts and consistency. In order to establish this focus, make sure one has switched off the mobile phone. Mobile phones act as a big cause of distraction among the students too. You are just one notification ring away from having your focus fade away. Therefore the expert teachers at Vedantu recommend that whenever a student is doing any serious task the mobile phones should always be on silent.
The Vedantu Edge
With Vedantu students get an opportunity to grow as an overall person and take on challenges of life with high spirit. To deal with the challenges and completion, the students require a new age education style. Vedantu has taken care of these things and has created a system for the student that equips them with necessary skills to excel in the age of street smartness. On Vedantu, one can find the latest articles and videos of the highly educated mentors on Vedantu. These educators are skilled and understand the needs of the students, to prepare them for the toughest questions that examiners ask.
FAQs on Swami Vivekananda Biography
1. Who is Swami Vivekananda?
Swami Vivekananda was a monk, Hindu spiritual leader, social reformer and a youth leader who believed in equality among every being and his teachings and philosophies reflect the same. Despite being born into a wealthy family he gave it all up to realize God and teaches the world the way to render services to God is by helping humankind. The leader who didn't pick a side and his teachings always spoke about the act of helping and doing good to each and every one.
2. When did Swami Vivekananda die?
Swami Vivekananda died on 4th July 1902 at 9:20 pm while meditating and was cremated on the banks of Ganga. The cause of death is believed to be the rupture of a blood vessel in the brain. The rupture according to his disciples was caused due to the attainment of nirvana which basically means the highest form of spiritual enlightenment that occurs in the crown chakra located in the head, also referred to as brahmarandhra.
3. When was Swami Vivekananda born?
Swami Vivekananda was born on 12 January 1863, in Calcutta presently known as Kolkata, India, in an upper-middle-class Bengali family. Since his childhood, he had multiple cultural and religious influences due to different temperaments of his parents and grandfather and later was also intrigued by the western culture and philosophies.
4. What is the real name of Swami Vivekananda?
The real name of Swami Vivekananda is Narendranath Datta. Datta is a very common surname in Kolkata. He was given the name of Vivekananda by Ajit Singh of Khetri before he left for Chicago in 1893 to speak at the Parliament of Religion. And Vivek in Sanskrit means the one who imparts wisdom and ananda means bliss. The name Vivekananda was the name chosen and Swami is usually associated with a guru or philosopher who teaches the principles of life.
Essay on Swami Vivekananda
Essay on Swami Vivekananda is the main topic of this post. Learn all about Swami Vivekananda.
Here in this post, you will get a complete essay on Swami Vivekananda in English. A short essay with descriptive notes.
Read this short essay and enjoy the reading. You could also use this as a biography of Swami Vivekananda .
Essay on Swami Vivekananda 100 Words
This short essay is written in 100 words specially for kids, who are in class 3,4,5 & 6 .
Swami Vivekananda was a great leader and philosopher.
He was born on 12 January 1863 in Kolkata. His mother's name was Bhuvaneshwari Devi and his father's name was Vishwanath Dutta.
His childhood name was Narendranath Dutta. He was figure with high thinking and simple living.
He is best known for his famous 1893 speech where he introduced Hinduism to Western world in Chicago.
He was the founder of Ramakrishna Mission and Ramakrishna Math in Kolkata.
Swami Vivekananda's teachings not only motivated the youth but also the whole world.
On 12 January his birthday is celebrated as the "National Youth Day", in India.
swami Vivekananda breathed his last on 4th July 1902 at the Belur Math.
Short Essay on Swami Vivekananda 300 Words
This essay is written about 300 words . Specially for class 7,8,9 & 10 .
His education-
Meeting with Ramkrishna-
His influence-
His achievements-
Swami Vivekananda is the leading humanist of the modern world. He reflected the spirit of universal brotherhood in his words and works.
He came from a rich and cultured family of Kolkata on January 12, 1863. Biswanath Dutta and Bhubaneswari Devi were his parents. Narendranath was his real name.
He passed the Entrance Examination from Metropolitan School and graduated from Scottish Church College.
After his father's death he found life a hard struggle.
Meanwhile, he got a chance to meet Sri Ramkrishna. This saintly soul discovered godly qualities lying latent in him.
Narendranath accepted Kamkrishna as his mentor. He was reborn. He could now hear the still, sad music of humanity. He felt an urge to save the suffering souls.
First, he traveled to India on foot. He found the cancer of casteism, ignorance, and inertness eating into the vitals of Indian society.
Nevertheless, he found immense potentials in his countrymen to build a mighty nation. He felt that he should do something positive for his country.
He went to America and attended the Chicago religious conference.
There he upheld the essence of Indian culture and religion. It was the religion of man.
The west was convinced of the glory of India. The process of regeneration started in India. Swamiji came back to India and built the Belur Math to serve the masses.
But unfortunately for us, this great personality died only at the age of 39 in July 1902. In this age of moral decay, his ideals should be preached and practiced in right earnest.
So, Swami Vivekananda has become a great inspiration for youth. We are all grateful to him and his contribution. He always thinks about our country and it's people.
Read also- Essay on Mahatma Gandhi
Personal Life
Here is his personal life details describe in some points, have a look-
His Literary works
Here is his literary works contributed to us, dealing with lots of knowledge, if possible you should read them.
1 thought on "Essay on Swami Vivekananda"
Pingback: Essay on Savitribai Phule in English 10 Lines , 100-300 Words - Study-Phi
Leave a Comment Cancel reply
Save my name, email, and website in this browser for the next time I comment.

Essay on Swami Vivekananda in English [300 Words]
Essay on Swami Vivekananda in English: In this article, you are going o read a short essay on Swami Vivekananda in English (300 words). This article will be helpful for the students of all classes. If you are looking for a paragraph on Swami Vivekananda this article will be also helpful for you. So, let's get started.
Essay on Swami Vivekananda
Swami Vivekananda was a spiritual leader and philosopher. His original name was Narendranath Dutta. He was born in 1863 in Calcutta (Kolkata). His father Biswanath Datta was a famous lawyer. His mother Bhuvaneshwari Devi was a pious lady. Narendra studied a wide range of subjects-philosophy, history, social science, arts, and literature.
From a very young age, Narendranath was curious about the existence of God. He had many questions in his mind to which he was not able to get satisfactory answers. Then he met a Hindu mystic, Ramakrishna Paramahansa .
Narendra became his greatest disciple and began to be called Vivekananda. Ramakrishna believed that all religions are one and lead to one God. He also believed that service to humanity is service to God. Vivekananda accepted Ramakrishna as his guru.
After Ramakrishna's death in 1886, Vivekananda travelled all over India as a wandering monk. He spread Ramakrishna's teachings in India and abroad. He founded the Ramakrishna Mission at Belur Math near Kolkata. This mission runs many schools, hospitals, and cultural centres.
In 1893, Vivekananda attended the World Parliament of Religions in Chicago, USA. He represented Hinduism there. In 1894, he established the Vedanta Society in New York to create awareness about Hinduism. After spending a few years teaching in the West, he returned to India and worked towards creating social awakening.
Vivekananda died at a very young age in 1902. He is an icon to many people across the world for his courage, energy, and modern outlook.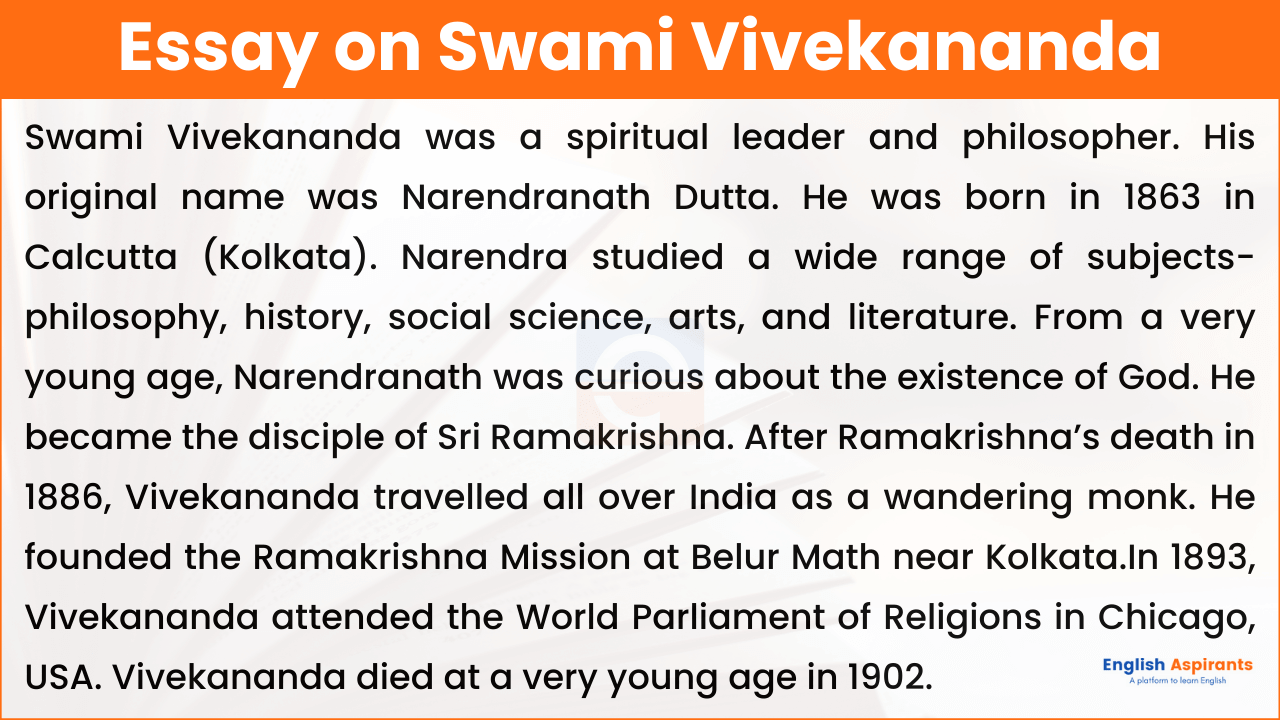 Also Read: Paragraph on Swami Vivekananda
Read More: 1. Essay on Mahatma Gandhi 2. Essay on Mother Teresa 3. Essay on APJ Abdul Kalam
Related Posts
Apj abdul kalam essay in english | 100, 200, 300, 500 words, blood donation essay in english | 150, 200, 300 words, my mother essay in english 10 lines [5 sets], essay on mother teresa in english for students [300 words], leave a comment cancel reply.
Your email address will not be published. Required fields are marked *
Save my name, email, and website in this browser for the next time I comment.