71: Into the Fire
The story of student-soldiers trying to protect a middle school during the early days of the Korean War. The story of student-soldiers trying to protect a middle school during the early days of the Korean War. The story of student-soldiers trying to protect a middle school during the early days of the Korean War.
John H. Lee
Man-Hee Lee
Dong-Woo Kim
Seung-Won Cha
Sang-woo Kwon
Seung-Hyun Choi
22 User reviews
24 Critic reviews
6 wins & 5 nominations
(as Yoon-sung Kim)
(as Ho-won Kim)
All cast & crew
Production, box office & more at IMDbPro
More like this
Did you know
Trivia The climactic battle in the movie was a part of the Battle of P'ohang-Dong, from August 5-20, 1950. Savage fighting broke out as the North Koreans attacked the U.N. forces, consisting of American and South Korean soldiers, in an attempt to take the town of P'ohang-Dong on the northeast corner of the Pusan perimeter. Despite being pushed back initially, the U.N. forces regrouped and eventually defeated the North Koreans, forcing their retreat. It was a turning point in that it effectively broke the back of the North Korean offensive, which was beginning to suffer from superior U.N. support and a lack of manpower and supplies.
Goofs The North Korean general wears a 1970s-era Rolex watch.
User reviews 22
Jul 30, 2010
How long is 71: Into the Fire? Powered by Alexa
June 16, 2010 (South Korea)
South Korea
Official site (Japan)
Official site (South Korea)
Taewon Entertainment
H Plus Communication
See more company credits at IMDbPro
$10,000,000 (estimated)
Aug 1, 2010
$20,967,660
Technical specs
Runtime 2 hours
Dolby Digital
Related news
Contribute to this page.
See more gaps
Learn more about contributing
More to explore
Recently viewed

Asian movie news, views, and reviews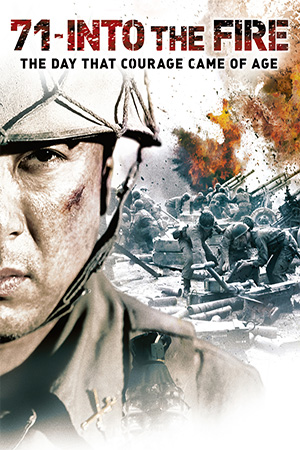 71: Into The Fire
This slick looking and battle charged war film doesn't stray too far from the well worn war movie path but certainly tells an inspiring and conflict heavy tale from the Korean War.
Reviewed by Andrew Skeates | Sep 17, 2016
This slick looking and battle charged war film doesn't stray too far from the well worn war movie path but certainly tells an inspiring and conflict heavy tale from the Korean War. On August 11th 1950, 71 student soldiers held back the marauding North Korean army, holding an important strategic stronghold, to give the South Korean army the tactical advantage. The 71, few of who had seen extensive combat, were tasked with holding an abandoned all girls school and the surrounding area in Pohang against hundreds of marauding North Korean soldiers until the South could get reinforcements to the region. With little time to weapons train, nerves taking their toll and with so few of them to stand against the fire power of the North Koreans, the 71 stand strong in an epic battle of bravery.
Revelling in impressively staged and technically superior war combat, but never shying away from the horrors of such warfare, '71: Into the Fire' shows military conflict in all its horror and glory. While not reaching quite the same superior heights as War epics 'Assembly' and 'Brotherhood', '71: Into the Fire' is nevertheless a finely made film, telling a stirring story of true bravery that walks a fine line between gritty combat horror and blockbuster entertainment. On the blockbuster front, the film is very slick (many of the camera movements and compositions are incredibly fluid and beautiful to look at) with a sort of Hollywood gloss meaning there is no doubt the budget is up there on the screen. On the gritty side, the war action and violence is often uncompromising in nature, really showing the bloody nature of battle and how these 71 non-soldiers really suffered to, quite literally, hold the fort. The film is often a technical marvel in the combat scenes, the viewer thrown straight into it from the get go, to the various skirmishes the students must endure and to the relentless final battle which really doesn't hold back in pummelling one with visceral war combat.
On the blockbuster influenced side of things again, one can't help but feel certain aspects have been embellished for dramatic purposes. While the story of the 71 is a fascinating tale of bravery that deserves to be heard, certain parts (such as the antagonistic relationship between the two leads and the full on evil nature of the North Korean general) seem heightened for conflict purposes. The sub plot of the tension between the student put in charge of the 71 (finely played by Choi Seung-Hyun) and the rebel bad boy who joins the group and doesn't want to take orders, just comes off as unnecessary and stale: there is enough going on already with the would be platoon learning to fight, trying to survive and enduring intense combat that proceedings don't really need this extra divergence. However, if this quarrel between the two characters was indeed a true aspect of the situation then I apologize for branding it a dramatic fabrication: it's just one of the few characteristics of the narrative that comes off as a little forced and needless.
'71: Into the Fire' is still an impressive and absorbing tale of heroics and war combat, and an interesting look at a group of very brave people put into a frightening and violent situation, and finding the courage to stand up and defend.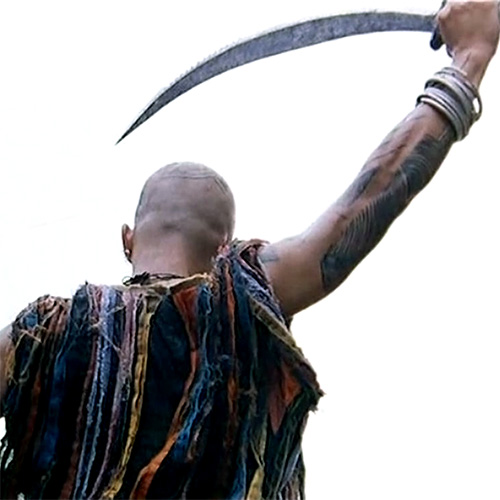 Ballerina - November 7, 2023
Beach Of The War Gods - October 16, 2023
Kill Boksoon - September 25, 2023
Related Posts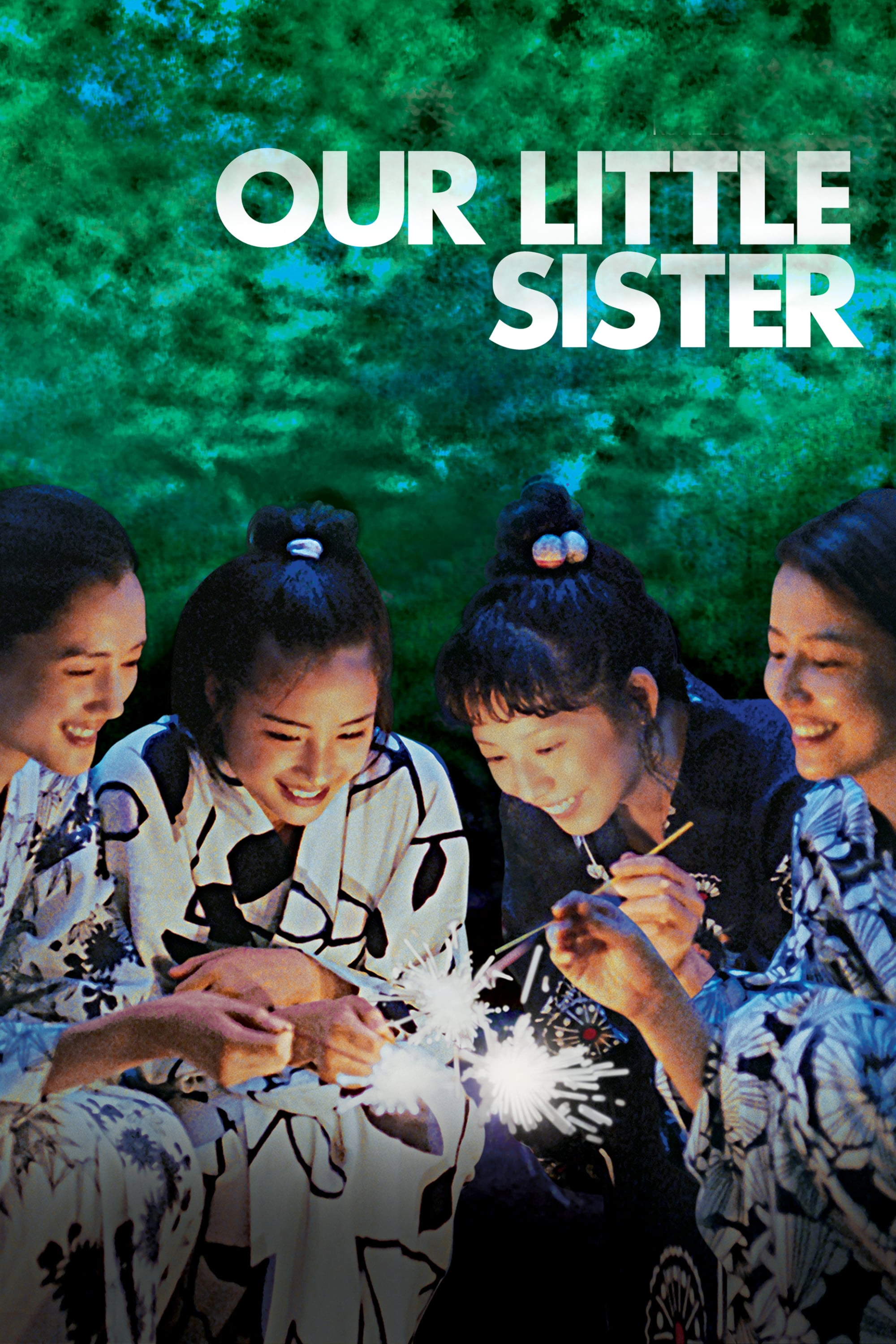 'Our Little Sister' is another beautiful work to add to one of the most impressive canons in world cinema, a sincerely-acted, thoughtful meditation on family and the relationship between very different sisters.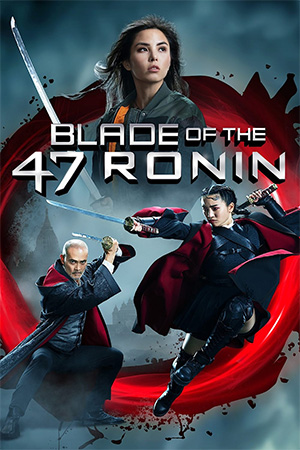 'Blade of the 47 Ronin' is slick albeit silly fun that rightly plays everything just earnest enough to be taken seriously but having fun with the hokey concept of Samurai's running around modern Budapest fighting evil witches.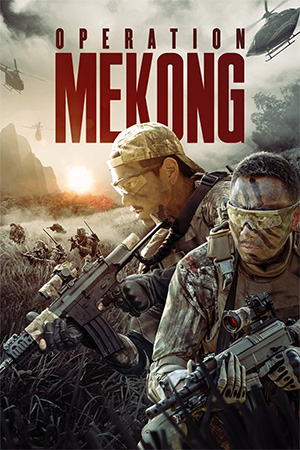 Lam has made better films but, along with Benny Chan, he is at the forefront of Hong Kong action in terms of delivering large scale spectacle.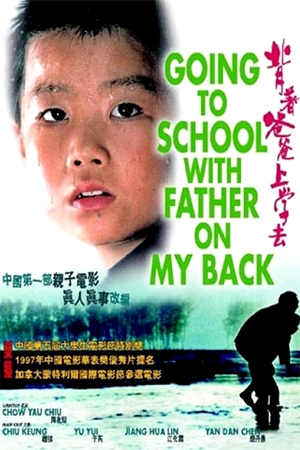 A delicate tale told with such heart-warming precision that its running time glides by unnoticed, 'Going To School With My Father On My Back' is exactly the kind of film that illustrates how valuable world cinema is.
Log in or sign up for Rotten Tomatoes
Trouble logging in?
By continuing, you agree to the Privacy Policy and the Terms and Policies , and to receive email from Rotten Tomatoes.
By creating an account, you agree to the Privacy Policy and the Terms and Policies , and to receive email from Rotten Tomatoes and to receive email from the Fandango Media Brands .
By creating an account, you agree to the Privacy Policy and the Terms and Policies , and to receive email from Rotten Tomatoes.
Email not verified
Let's keep in touch.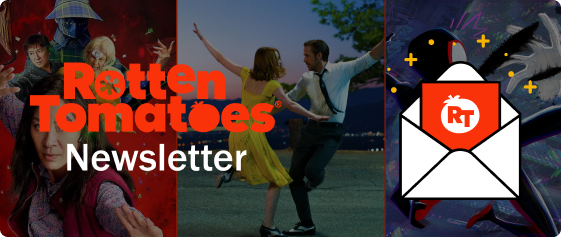 Sign up for the Rotten Tomatoes newsletter to get weekly updates on:
Upcoming Movies and TV shows
Trivia & Rotter Tomatoes Podcast
Media News + More
By clicking "Sign Me Up," you are agreeing to receive occasional emails and communications from Fandango Media (Fandango, Vudu, and Rotten Tomatoes) and consenting to Fandango's Privacy Policy and Terms and Policies . Please allow 10 business days for your account to reflect your preferences.
OK, got it!
Movies / TV
No results found.
What's the Tomatometer®?
Login/signup
Movies in theaters
Opening this week
Coming soon to theaters
Certified fresh movies
Movies at home
Netflix streaming
Amazon prime
Most popular streaming movies
What to Watch New
Certified fresh picks
Thanksgiving Link to Thanksgiving
Poor Things Link to Poor Things
The Boy and the Heron Link to The Boy and the Heron
New TV Tonight
Faraway Downs: Season 1
The Artful Dodger: Season 1
Virgin River: Season 5
Slow Horses: Season 3
Aqua Teen Hunger Force: Season 12
Obliterated: Season 1
Bookie: Season 1
Doctor Who: Season 0
Paris in Love: Season 2
Selena + Chef: Home for the Holidays: Season 1
Most Popular TV on RT
Sex Education: Season 4
A Murder at the End of the World: Season 1
Fargo: Season 5
Squid Game: The Challenge: Season 1
The Curse: Season 1
Monarch: Legacy of Monsters: Season 1
All the Light We Cannot See: Season 1
A Nearly Normal Family: Season 1
Scott Pilgrim Takes Off: Season 1
Blue Eye Samurai: Season 1
Top TV Shows
Certified Fresh TV
Most popular TV
Certified fresh pick
Fargo: Season 5 Link to Fargo: Season 5
All-Time Lists
Binge Guide
Comics on TV
Five Favorite Films
Video Interviews
Weekend Box Office
Weekly Ketchup
What to Watch
All 73 Disney Animated Movies Ranked
All Ridley Scott Movies Ranked by Tomatometer
What to Watch: In Theaters and On Streaming
RT25: Celebrating 25 Years of Rotten Tomatoes
What to Watch This Week: Napoleon , Wish , and More
Rotten Tomatoes Is Wrong
Trending on RT
Shop Rotten Tomatoes
Daily Tomato
Best Movies to Stream
71: Into the Fire
2010, Drama/Action, 2h 0m
You might also like
Where to watch 71: into the fire.
Rent 71: Into the Fire on Apple TV, or buy it on Apple TV.
Rate And Review
Super Reviewer
Rate this movie
Oof, that was Rotten.
Meh, it passed the time.
It's good – I'd recommend it.
So Fresh: Absolute Must See!
What did you think of the movie? (optional)
You're almost there! Just confirm how you got your ticket.
Step 2 of 2
How did you buy your ticket?
Let's get your review verified..
AMCTheatres.com or AMC App New
Cinemark Coming Soon
We won't be able to verify your ticket today, but it's great to know for the future.
Regal Coming Soon
Theater box office or somewhere else
By opting to have your ticket verified for this movie, you are allowing us to check the email address associated with your Rotten Tomatoes account against an email address associated with a Fandango ticket purchase for the same movie.
You're almost there! Just confirm how you got your ticket.
71: into the fire photos.
Seventy-one students face impossible odds as they battle hundreds of North Korean soldiers.
Genre: Drama, Action, War
Original Language: Korean
Director: Lee Jae-han
Writer: Lee Manhui
Release Date (Streaming): Nov 18, 2016
Runtime: 2h 0m
Production Co: Taewon Entertainment
Cast & Crew
Kwon Sang-woo
Cha Seung-won
Kim Seung-woo
Christina Cha
Oh Jung-Bum
David Lee McInnis
Staff Sergeant Jones
Tae-ju Park
Won-chaek Jeon
Lee Jae-han
Critic Reviews for 71: Into the Fire
Audience reviews for 71: into the fire.
There are no featured reviews for 71: Into the Fire because the movie has not released yet ().
Movie & TV guides
Rotten Tomatoes: The Card Game
RT Podcasts: Rotten Tomatoes is Wrong
Rotten Tomatoes Gift Cards
What to Watch - In theaters & streaming
karenkasimir
All the small things…, movie review – 71: into the fire.
March 23, 2012 by karenkasimir
Although I love action movies, I'm not a big fan of war movies.  I do appreciate them mostly only because of the historical contents that I can learn from it. Watching Into The Fire, on the other hand, was something that I greatly anticipated because I'm interested in Korean histories and I never watched a movie based on the Korean war before – I don't think Hollywood ever made one. Or maybe I'm biased because TOP is in it (and looking mighty fine in that military gear). Nevertheless, here's the review:
Based on a true story, Into The Fire sets in the 1950 during the start of the Korean War. 71 South Korean student-soldiers were left on their own to hold back the several hundreds of North Korean armies at a strategic post – the Pohang School, while the rest of the real soldiers went to a bigger battlefield at Nakdong River.  Being one of the only three student-soldier who survived from the previous battle, Oh Jang Beom (TOP) was appointed as the leader. Despite having a hard time  in the beginning, Jang Beom successfully lead the 71 student-soldiers who had no training at all to hold back the advancing North Korean armies. These student-soldiers played an important role in buying time for South Korea and the allies to defend against the somewhat surprise war.
Despite all the actions, Into the Fire is an emotional movie – I'm not usually easy to cry over sad movies or dramas  but my eyes got all teary. I pity the student-soldiers for being left all on their own to fight against hundreds of trained soldiers. Jang Beom only wanted the war to end so that he can go back to see his mother. Other than the 3 experienced student-soldiers, the rest of them  had never fired a single bullet. I admire their determination and courage to fight until the very end (all of the 71 student-soldiers died in the movie =.= but I think not all in reality because there are survivors?).
TOP is surprisingly a very good actor! He didn't have many lines and mostly just lets his eyes do the intense staring talking (I'm not complaining 😉 ), but one can really feel all the emotions that his character portrays.I hope to see more of his acting – action movies are fine, but perhaps as a lead role in romantic comedy?
The special effect is decent – all the battle scenes and bombs and tanks, just like other high-budget Hollywood war movie. The only thing I dislike is the last scene where Jang Beom and the badboy's (I think his name is Kapjo) rooftop fighting scene. The fight scene just looks unrealistic and over the top. If not because of this rooftop scene, I would have rated Into the Fire as a 5 star movie. I also find it hard to believe that the commander of North Korean Army would take a pity at the student-soldiers and was willing to spare their lives (they were 17, not 13).  Also, I wish that the narrations of the student-soldier survivors were a tad bit longer.
I'm not a movie critic, so I cannot comment on the cinematography or other fancy-schmancy artistic point of view that critics always comment in their reviews.  What I know is that I was deeply moved by Into the Fire and wouldn't mind watching it again.
Share this:
Posted in Kpop Academy | Tagged Kpop Academy , TOP | Leave a Comment
Comments RSS
Leave a Reply Cancel reply
Recent Posts
Why I Definitely Want To Visit Korea?
My Korean Adventures – Busan and Jeju Island
3 Heritage Sites in Korea That I Wish to Visit
Kpop Article Review: Kpop Fever
My man, the war officer ♥♥♥
November 2016
November 2013
Dongbangshinki
Kpop Academy
My daily life
Uncategorized
Entries feed
Comments feed
WordPress.com
Blog at WordPress.com.
Already have a WordPress.com account? Log in now.
Follow Following
Copy shortlink
Report this content
View post in Reader
Manage subscriptions
Collapse this bar
71: Into the Fire
2010, nr, 120 min. directed by john h. lee. starring cha seung-won, kim seung-woo, kwon sang-woo, choi seung-hyeon, david lee mcinnis..
Not reviewed at press time. This South Korean war film commemorates the country's 71 college students who, in 1950, held the line against North Korean soldiers, who greatly outnumbered them. The limited release, which pays tribute to the 60th anniversary of the outbreak of the Korean War, was not screened for critics in advance of opening.
A note to readers: Bold and uncensored, The Austin Chronicle has been Austin's independent news source for over 40 years, expressing the community's political and environmental concerns and supporting its active cultural scene. Now more than ever, we need your support to continue supplying Austin with independent, free press. If real news is important to you, please consider making a donation of $5, $10 or whatever you can afford, to help keep our journalism on stands.
Support the Chronicle
Marjorie Baumgarten, Aug. 12, 2016
July 7, 2023
March 31, 2023
71: Into the Fire , John H. Lee , Cha Seung-won , Kim Seung-woo , Kwon Sang-woo , Choi Seung-hyeon , David Lee McInnis
A Review of '71 Into the Fire'
Right, so I watched this almost as soon as it came out, but being the incredibly industrious person that I am I've only written this… now.
In terms of the meticulous attention to detail, set design and clothing, you don't get more 'bang' for every buck than from a Korean war film. I am one of those kids who would fall asleep at most romcoms but watch almost any war flick, so '71 Into the Fire'/ 포화 속으로 was right up my alley with its genre and three of the four main cast being well-established actors.
I'll be completely candid and say I didn't have high hopes for T.O.P/Choi Seung Hyun's acting chops. I knew him as an 'idol' star and rapper of the Korean pop group, BIGBANG , and didn't hear rave reviews of his previous acting endeavours. Then again, after watching 1.5 episodes of 'Boys Over Flowers' (after weeks of feeling left out of friends' conversations), you couldn't exactly blame me for thinking otherwise of 'idol' stars and their acting skills, of lackof.
T.O.P/Choi Seung Hyun essentially carries the bulk of the movie. His character, Oh Jang Beom, is a radical departure from the image I have of him as a member of BIGBANG . That image relates closer to the role he had in IRIS – the dressiness, the smirks and swagger. Oh Jang Beom, on the other hand, is a teenager who finds himself caught in combat and simply just wants the war to end so that he can return home to his mother.
We don't quite watch war flicks for sensitive portrayals of character development generally, but with the limited character arch that T.O.P was given, I was surprising how subtle he brought through the character's inner sadness and fatalistic loneliness. You just want to give him a hug and lie to him that things would get better as everything else gets blown to smithereens. But one tiny suggestion, Mr. Choi, if I may? Work a little on your vocal delivery.
Oh Jang Beom is innocent, naïve and kind-hearted in equal parts, and with many such movies, he finds that he has to learn to grow up pretty quickly. First, because of his combat experience (well, he's one of three student soldiers that survived earlier combat so that's not saying much) and staying by the side of a superior until his death, he is made captain of the band of 71 student soldiers. He feels burdened by that responsibility, and pretty much says so himself.
Jang Beom's thoughts perhaps reflect the tone of the film and the director, that war is a beastly, ghastly thing. Jang Beom is disgusted with war and quickly realises that no one's the true enemy. That the enemy isn't a 'monster with horns' but even when dying, a North Korean soldier's last words were calling out for his mother. It may sound clichéd, but the imagery in the movie will drive home that message loud and clear.
Besides the cinematography, the two things I enjoyed about the movie specifically were, one, that there was no romance subplot that many Hollywood productions find themselves burdened with (cough, 'Pearl Harbour' , cough). Also, there isn't much an attempt at glorifying or vilifying the North Korean troops. While the character Park Moo-ran ( Cha Seung Won who seems to have looks, brains and talent, and yet you can't bring yourself to hate him for that) had this imbalance of evil and humanity going on, he is plainly made out to be the sole villain and sometimes felt a little flat to me. However, the actor's imposing stature definitely adds to his menace.
Of course there were a few things I found issue with.
One was the extended rooftop scene, which acted as the concluding act. It felt a little forced and dragged out longer than it was worth, like an attempt at an American war flick. I went to '71 Into The Fire' in the hopes of not seeing a typical Hollywood production, and I'm sure many viewers would agree with me on that.
Perhaps the director didn't want a lengthy movie and wanted to keep the audience's attention and thus kept the movie's running time at about 2 hours. So maybe because '71 into the Fire' is shorter than the average war flick out there, I felt that the characters didn't get enough time to fully develop, for our sympathies for the characters to grow and what not. So this lends to the other issue I have with this movie. I think partly with war flicks and their large cast, it's quite inevitable, but overall I got a good gist of the major characters' motivations and back-stories enough to overlook that flaw.
There were also the 'stock' characters as I would call them in this ensemble-type cast. The rebel without a cause who actually has a heart of gold, the funny fat dude, the nerdy but brave one, the handsome second-in-command (and you'll probably find him in his first leading role soon)… Again, perhaps inevitable so as to tug at our heartstrings and make the appeal as broad as possible, but the actors seemed to have had fun with their roles so I'd let that slip just a little.
I also couldn't tell if Kwon Sang-woo was meant to be the same age as T.O.P's , because if he was, I didn't buy it. Please Mr. Kwon, know your audience. I just took it as he was really much older and masquerading as a student to escape legal consequences.
'71 Into the Fire' can't knock 'Taegukgi' off its crown of the best Korean-made war film, but it is pretty well-made, enjoyable and it'll would help many to view more seriously T.O.P as an actor. Hopefully, we'll continue to witness the growth of Choi Seung Hyun the actor , not forever be billed as Choi Seung Hyun aka T.O.P from boyband BIGBANG.
This is just an excuse for me to upload pictures of T.O.P , isn't it?
Share this:
Tags: 71 Into the Fire , Cha Seung Won , John H. Lee , Kim Seung Woo , Korean War , Kwon Sang Woo , Lee Jae Han , Movie Review , Movies , Pohwa Sokeuro , T.O.P
Leave a Reply Cancel reply
Recent posts.
Lee Seok-hoon Bids Farewell to Fans with New MV
Lee Seok-hoon to Enlist on January 22
Finally! A New Lee Seung Gi Concert DVD
MBLAQ's Seungho returns to 'Run'
CNBLUE is back with '아직 사랑한다' (Still in Love)
January 2013 (2)
April 2012 (1)
March 2012 (3)
February 2012 (1)
January 2012 (3)
September 2011 (1)
July 2011 (1)
February 2011 (3)
January 2011 (5)
December 2010 (11)
November 2010 (8)
Happy Starring
I Eat Cupcakes
Of Personal Heroes
Create a free website or blog at WordPress.com.
Already have a WordPress.com account? Log in now.
Follow Following
Copy shortlink
Report this content
View post in Reader
Manage subscriptions
Collapse this bar
Show Spoilers
Night Vision
Sticky Header
Highlight Links
Follow TV Tropes
http://tvtropes.org/pmwiki/pmwiki.php/Film/SeventyOneIntoTheFire
Film / 71: Into the Fire
Edit locked.
71: Into the Fire is a 2010 Korean War film starring Cha Seung-won, Kwon Sang-woo, Choi Seunghyun (T.O.P), and Kim Seung-woo, as members of 71 Korean student soldiers being drafted into war against their will.
Made in commemoration of the heroes who fought during the Korean War, the film is very loosely based on the student-soldiers of South Korea, who gave up their lives during the Battle of P'ohang-dong (August 11, 1950). Against a platoon of North Korean forces, specifically the feared 766th Unit, the 71 underage soldiers defended the P'ohang girls' middle school, a strategic point for safeguarding the struggling Nakdong River perimeter for 11 hours before being finally overwhelmed, but their sacrifices bought enough time for the South Korean and American reinforcements to ambush and take out the North Koreans, ultimately winning the battle.
Much of the film is told from the perspective of Oh Jang-beom (Choi Seung-hyun), a student who have personally witnessed the horrors of war having been through the front lines and is made de-facto leader of the student infantry due to his experiences, and Ku Kap-Joo (Kwong San-woo), a rough delinquent and former gangster who's feared among the students prior to the war.
See also Taegukgi and The Front Line for similar films.
71: Into the Fire contains examples of:
Action Film, Quiet Drama Scene : In between all the action and fighting, there are plenty of drama and character development between the students, and some rather touching moments where the student soldiers thinks of their families back home and reflect on what they have become as killers.
Affably Evil : Major Park of the 766th Vanguard. Unlike his superiors and the very out-of-depth political commissar, he shows no small amount of compassion to a captured student soldier so he can offer them a fair chance at surrendering. He even displays a sense of genuine betrayal when the students don't surrender and open fire on his forces, afterwards angrily declaring to his men to leave no survivors.
Anyone Can Die : And they do. Considering its based on a true event, its justified. See Dwindling Party .
Back-to-Back Badasses : Jang-beom and Kap-Joo, among the last two surviving members of the 71 student soldiers, who backs up each other and fends off the overwhelming forces of North Koreans in the ending.
Band of Brothers : They may not be "actual" soldiers, just student volunteers, but they still count under this trope.
Kap-Joo and Chang-wu driving their way towards the school, firing away at North Koreans left and right as they arrive just in time to reinforce the student soldiers.
The South Korean and American forces arriving to wipe out what remains of the North Koreans. Unfortunately they are a case of The Cavalry Arrives Late , for by that time both Kap-Joo and Jang-Beom have both succumbed to their injuries defending the motherland .
Bittersweet Ending : Well, the students are pretty much Doomed by Canon since the movie is based off true events, but towards the end they still put up their best efforts for the motherland with barely any survivors .
Changed My Mind, Kid : In the climax, just as the school is about to be overwhelmed by the 766th unit, Kap-Joo and Chang-Woo - which was earlier assumed to have defected to the enemy's side - suddenly comes to the rescue on a hijacked North Korean truck, Chang-wu being the driver, and Kap-Joo manning a heavy machine-gun behind the truck and quickly thinning down the North Korean army by the dozens.
Child Soldiers : Subverted with the titular 71 students, whom are teenagers or young adults, but played straight when during one battle scene, Jang-beom and Kap-Joo encounters a North Korean child soldier barely 13 years of age... and Kap-Joo shoots the child without batting an eye.
David vs. Goliath : The entire premise of the film is around a small, undertrained team of student soldiers going against a massive North Korean army, complete with tanks.
Death of a Child : Kap-Joo guns down a North Korean child soldier.
Do Not Go Gentle : Jang-beom and Kap-Joo against the North Koreans, upon realizing they're they only ones left alive in the roof area. Just the two of them on a rooftop littered with North Korean corpses, they kept shooting until they ran out of bullets, and Kap-Joo valiantly tries to attack Major Park with his switchblade despite sustaining multiple injuries .
Dwindling Party : As the film goes on, the 71 suffers more and more casualties. In the epilogue its revealed that 48 died defending the school, including Jang-beom and Kap-Joo .
Even Evil Has Standards : Major Park, despite leading the feared North Korean army, decides to give the student soldiers a chance to surrender by allowing a captured student to return to his friends and warn them of the impending North Korean attack in 2 hours.
Fingore : During the first training lessons, Jang-Beom visually demonstrates to the new recruits the painful consequences of not clearing the loading action of the M1 Garand with a pencil. An unamed student accidentally does get his thumb pinched by his Garand bolt during the final siege.
Fire-Forged Friends : After going through battles, fighting side-by-side, and surviving day after day of harsh fighting, what remains of the original 71 soldiers are now a tight-knit family.
Grenade Hot Potato : One of the hooligans under Kap-jo's group accidentally pulls the pin of a grenade while slacking off. They spend time tossing it to one another before eventually lobbing it away.... onto the unit's food supply.
General Ripper : Major Park Mu-rang, commander of the North Korean 766th Unit, a ruthless and brutal commander personally leading the assault.
Heroic BSoD : The first platoon of student soldiers posted on night watch duty, including Jang-beom and Kap-Joo, experiencing their first taste of killing after ambushing a group of North Koreans and quickly killing them all... only for the whole group to go My God, What Have I Done?
Hold the Line : The entire climax, based on real-life history, where the student soldiers fends of wave after wave of North Koreans.
I Miss Mom : After the first night of battle where the student soldiers kills a small platoon of North Koreans, Jang-beom reflects on his mother waiting for him back home in South Korea while trying to sleep.
Improvised Weapon : Most of the student's arsenal consists of improvised explosives and modifications to existing weapons such as their Molotov Cocktails , a bamboo chair as a replacement for their M2 Mortar's missing tripod and anti-tank bombs fashioned from grenades taped to kerosene-filled food containers.
Mildly Military : Justified. While they are officially part of the ROK with military appointments and ranks, they are still teenagers with next to no proper training and generally behave as well as you'd expect from junior high school kids.
Molotov Cocktail : Used by the students during the final stand in the school, where they decide to improvise by using leftover empty glass bottles in the school's kitchen and fuel tanks retrieved from captured North Korean supplies for additional defense options.
More Dakka : Jang-beom, Kap-Joo and the rest of the students having access to heavy machine guns, firing them at full auto at incoming North Korean units.
Nice Job Breaking It, Hero : Kap-Joo, while challenging Jang-beom's authority over commanding the students, ends up accidentally triggering an ammunition cache and blowing up their food supply.
"Not So Different" Remark : The night after ambushing a North Korean patrol, Jang-beom approaches a mortally-injured North Korean soldier, only to discover the soldier is no more than a youngster in his early-twenties, and is calling for his mother. At which point he realize that despite what the propaganda tells them, the North Koreans are humans too.
Offing the Annoyance : When a North Korean political captain tries scolding Major Park for getting a platoon killed, Park responds by filling the commissar with lead.
Patriotic Fervor : With the group of student soldiers dwindling and the few remaining members still alive huddled in the P'ohang middle school, Major Park demands that the students simply raise the White Flag and he will consider sparing their lives. The students responds by hoisting the South Korean flag instead .
Percussive Maintenance : When their mortar encounters a misfire, they are instructed by their ROK superiors over radio to kick (!) it in order to fix the problem. Unfortunately, their improvised tripod gives way, misaligning the mortar tube and the shell launches straight upwards landing into the school's front gate nearly killing or injuring the students stationed there.
The Political Officer : The North Korean officer attached to Major Park who constantly butts heads with Park over all his decisions.
Rag Tag Bunch Of Misfits : The 71 students, Jang-beom being the only one who had witnessed the hardships of war first-hand.
Reckless Gun Usage : Fingers on triggers, check. Waving loaded weapons around like toys, check. Playing around with grenades , double check. Then again, the abysmal level of firearms safety is to be expected from a bunch of teenagers with next-to-no military training.
Shooting Gallery : Before being shipped to the frontlines, the 71 soldiers gets to bond over each other while going through one of these. Most of them being untrained ends up missing their targets, and Kap-Joo, who prefers knives, decides to throw his switchblade into a target which ends up in the bullseye.
Training Montage : Downplayed. Jang-Beom tells his recruits that he had at least fired his rifle 8 times from previous trainings, but the students will only have one chance at it due to limited supplies and the impending enemy forces. It goes as well as you'd expect .
Tanks, but No Tanks : The North Korean forces are curiously using an American M4AE8 Sherman tank against the ROK troops and the student soldiers. It is somewhat plausible that they could be using captured enemy equipment against their former owners, but it is more likely that on a meta level, they were standing-in for the more commonly used Russian T-34/85 medium tanks.
The Siege : The entire climax revolves around the student soldiers against a seemingly endless wave of North Koreans.
Soldier vs. Warrior : With Jang-beom being the soldier, and Kap-Joo being the warrior.
Taking You with Me : During the final battle, when a North Korean tank rolls into the school's front, one of the student soldiers ties a bundle of stick grenades to his waist and leaps into the tank's opened hatch, killing himself and taking out the vehicle at the same time.
Tank Goodness : The North Korean army assaulting the school comes equipped with several tanks. The students manage to destroy a few before The Cavalry arrives to deal with them, mostly by flinging grenades into the tank's opened hatches .
These Hands Have Killed : After experiencing battle for the first time and having their initial taste of killing, most of the student soldiers end up going through this trope.
Together in Death : A True Companions example with Jang-beom and Kap-Joo .
War Is Hell : Especially if you're a student volunteer unwillingly drafted to the front lines and forced to fight an overwhelming invasion force roughly tenfold compared to your army's size.
What Measure Is a Mook? : A propaganda poster depicting North Koreans as a savage wild beast shows up in Jang-beom's flashback, after the night where he's forced to Mercy Kill a North Korean soldier who spends the last moments of consciousness begging for his mother. Jang-beom ends up questioning whether the war is worth it and if their actions of killing can be justified.
Why Don't You Just Shoot Him? : The political captain continually gripes to Major Park on the need to return the enemy their prisoner, demanding and waiting for their surrender instead of taking advantage of the situation and curbstomping a vastly inferior foe.
Would Hurt a Child : Kap-Joo, who guns down a North Korean Child Soldier despite Jang-beom shouting at him to think before he act.
You Are in Command Now : Jang-beom is issued as de-facto leader of the 71 students soldiers because of what he had witnessed as a volunteer militia soldier.
Zerg Rush : The standard tactic of the 766th Vanguard troops, which was used to great psychological effect during the urban battle in the opening sequence. In the climax however, despite realizing that the student soldiers have the advantage of position and defense, they decide to try overwhelming the school with sheer numbers, resulting in a considerably higher amount of casualties.
Korean Movies
The Admiral (2014)
Films of 2010�2014
8th Wonderland
Military and Warfare Films
Important Links
Action Adventure
Commercials
Crime & Punishment
Professional Wrestling
Speculative Fiction
Sports Story
Animation (Western)
Music And Sound Effects
Print Media
Sequential Art
Tabletop Games
Applied Phlebotinum
Characterization
Characters As Device
Narrative Devices
British Telly
The Contributors
Creator Speak
Derivative Works
Laws And Formulas
Show Business
Split Personality
Truth And Lies
Truth In Television
Fate And Prophecy
Edit Reasons
Isolated Pages
Images List
Recent Videos
Crowner Activity
Un-typed Pages
Recent Page Type Changes
Trope Entry
Character Sheet
Playing With
Creating New Redirects
Cross Wicking
Tips for Editing
Text Formatting Rules
Handling Spoilers
Administrivia
Trope Repair Shop
Image Pickin'
Advertisement: