How do I punctuate quoted dialogue from a novel?
How you punctuate quoted dialogue from a novel will depend on what you are quoting and how you are quoting it. See the three most common considerations below.
Quoting Dialogue and Text
If you are incorporating a quotation featuring both exposition and a character's speech into your text, use double quotation marks around the quotation and single quotation marks around the character's speech that is within the quotation:
Early in F. Scott Fitzgerald's  The Great Gatsby ,   Miss Baker, upon meeting Nick Carraway, makes the first reference in the novel to the title character: "'You live in West Egg,' she remarked contemptuously. 'I know somebody there'" (11).
Quoting Only Dialogue
If you quote only the speech, use double quotation marks around it:
Early in F. Scott Fitzgerald's  The Great Gatsby , Miss Baker tells Nick Carraway that he must be familiar with someone she knows from West Egg: "You must know Gatsby" (11).
Using Block Quotes
When quoting dialogue from a novel, set the quotation off from your text as a block if each character's speech starts on a new line in the source. Indent the extract half an inch from the left margin, as you would any block quotation. If a character's speech runs onto a new line, as it does below, indent each line of dialogue an additional half an inch. Use double quotation marks around the spoken words : 
Early in F. Scott Fitzgerald's  The Great Gatsby , Miss Baker tells the narrator, Nick Carraway, that she knows someone from his town: "You live in West Egg," she remarked contemptuously. "I know somebody there." "I don't know a single–" "You must know Gatsby." "Gatsby?" demanded Daisy. "What Gatsby?" (11) Work Cited Fitzgerald, F. Scott. The Great Gatsby. Scribner, 1953.

MLA Style Guide: 8th Edition: Block Quote
Works Cited examples
Direct Quote
Block Quote
Paraphrase/Summary
Indirect Quote
Multiple Authors
In-Text Exceptions
Personal Communications
MLA Handbook/Other Resources
NoodleTools
IN-TEXT CITATIONS FOR A...
The block quote is used for direct quotations that are longer than four lines of prose, or longer than three lines of poetry. A block quote is always used when quoting dialogue between characters, as in a play.
The block format is a freestanding quote that does not include quotation marks. Introduce the block quote with a colon (unless the context of your quote requires different punctuation) and start it on a new line. Indent the entire quote 1-inch from the left margin and double-space it (even if the rest of your paper is not double-spaced). Include the page number at the end of your block quote outside of the ending period. Also include the author's last name, date of publication, and page number(s)/paragraph number.
If you quote a single paragraph (or just part of one), do not indent the first line of the block quote more than the rest:
It is not until near the end of The Hound of the Baskervilles that the hound itself is actually seen:
A hound it was, an enormous coal-black hound, but not such a hound as mortal eyes have ever seen. Fire burst from its open mouth, its eyes glowed with a smouldering glare, its muzzle and hackles and dewlap were outlined in flickering flame. Never in the delirious dream of a disordered brain could anything more savage, more appalling, more hellish be conceived than that dark form and savage face which broke upon us out of the wall of fog. (Doyle 82)
If you quote two or more paragraphs, indent the first line of each paragraph an additional ¼ inch. However, if the first sentence quoted does not begin a paragraph in the source, do not indent it the additional amount, only indent the subsequent paragraphs. Here is an example where the first sentence is the beginning of a paragraph:
In the aftermath of the hound sighting, Sherlock Holmes keeps his cool:
Sir Henry lay insensible where he had fallen. We tore away his collar, and Holmes breathed a prayer of gratitude when we saw that there was no sign of a wound and that the rescue had been in time. Already our friend's eyelids shivered and he made a feeble effort to move. Lestrade thrust his brandy-flask between the baronet's teeth, and two frightened eyes were looking up at us.
"My God!" he whispered. "What was it? What, in heaven's name, was it?"
"It's dead, whatever it is," said Holmes. (Doyle 82)
Just as for prose, poetry block quotations (3+ lines) should begin on a new line. Unless the quotation involves unusual spacing, format it as you would prose: indent each line one-inch from margin and double-space the lines. Do not add any quotation marks that do not appear in the source:
Gwendolyn Brooks' poem "To John Oliver Killens in 1975" addresses another African American writer of the day:
look at our mercy, the massiveness that it is not.
look at our "unity," look at our
"black solidarity."
Dim, dull, and dainty. (1-5)
A line of poetry in a block quote that is too long to fit within the right margin of the page should be continued on the next line and indented an additional ¼ inch:
Allen Ginsberg's famous poem "Howl" begins:
I saw the best minds of my generation destroyed by madness, starving hysterical naked,
dragging themselves through the negro streets at dawn looking for an angry fix,
angelheaded hipsters burning for the ancient heavenly connection to the starry dynamo
in the machinery of night, (9)
When quoting dialogue from a play, begin each part with the appropriate character's name indented 1-inch from the left margin and written in all capital letters followed by a period. Then, start the quotation and indent all subsequent lines an additional ¼ inch. In the parenthetical reference at the end of the quote, include the act, scene, and line(s) of your quote, instead of the page number(s):
At the beginning of Shakespeare's The Tempest , chaos erupts on a ship at sea before the cast of characters ends up on Prospero's island:
MARINERS. All lost! to prayers, to prayers! all lost!
BOATSWAIN. What, must our mouths be cold?
GONZALO. The king and prince at prayers! let's assist them,
For our case is as theirs.
SEBASTIAN. I'm out of patience.
ANTONIO. We are merely cheated of our lives by drunkards:
This wide-chapp'd rascal,—would thou mightst lie drowning
The washing of ten tides!
GONZALO. He'll be hang'd yet,
Though every drop of water swear against it,
And gape at widest to glut him.
A confused noise within: "Mercy on us!"—"We split, we
split!"—"Farewell my wife and children!"—"Farewell,
brother!"—"We split, we split, we split!" (1.5.3-14)
<< Previous: Direct Quote
Next: Paraphrase/Summary >>
Last Updated: Jan 5, 2023 1:44 PM
URL: https://research.wou.edu/mla
PRO Courses Guides New Tech Help Pro Expert Videos About wikiHow Pro Upgrade Sign In
EDIT Edit this Article
EXPLORE Tech Help Pro About Us Random Article Quizzes Request a New Article Community Dashboard This Or That Game Popular Categories Arts and Entertainment Artwork Books Movies Computers and Electronics Computers Phone Skills Technology Hacks Health Men's Health Mental Health Women's Health Relationships Dating Love Relationship Issues Hobbies and Crafts Crafts Drawing Games Education & Communication Communication Skills Personal Development Studying Personal Care and Style Fashion Hair Care Personal Hygiene Youth Personal Care School Stuff Dating All Categories Arts and Entertainment Finance and Business Home and Garden Relationship Quizzes Cars & Other Vehicles Food and Entertaining Personal Care and Style Sports and Fitness Computers and Electronics Health Pets and Animals Travel Education & Communication Hobbies and Crafts Philosophy and Religion Work World Family Life Holidays and Traditions Relationships Youth
Browse Articles
Learn Something New
Quizzes Hot
This Or That Game New
Train Your Brain
Explore More
Support wikiHow
About wikiHow
Log in / Sign up
Arts and Entertainment
Performing Arts
How to Quote and Cite a Play in an Essay Using MLA Format
Last Updated: October 12, 2023
This article was co-authored by Christopher Taylor, PhD . Christopher Taylor is an Adjunct Assistant Professor of English at Austin Community College in Texas. He received his PhD in English Literature and Medieval Studies from the University of Texas at Austin in 2014. This article has been viewed 375,563 times.
MLA (Modern Language Association) format is a popular citation style for papers and essays. You may be unsure how to quote and cite play using MLA format in your essay for a class. Start by following the correct formatting for a quote from one speaker or from multiple speakers in the play. Then, use the correct citation style for a prose play or a verse play.
Template and Examples
Quoting Dialogue from One Speaker
For example, if you were quoting a character from the play Who's Afraid of Virginia Woolf?, you would write, In Edward Albee's Who's Afraid of Virginia Woolf? , the character Honey says...
For example, if you are quoting the character George from the play Who's Afraid of Virginia Woolf? by Edward Albee, you would write, "George says,…" or "George states,…".
For example, if you are quoting from Who's Afraid of Virginia Woolf? , you would write: Martha notes, "Truth or illusion, George; you don't know the difference."
For example, if you were quoting from Shakespeare's Measure for Measure , you would write: Claudio states "the miserable have no other medicine / But only hope."
Quoting Dialogue from Multiple Speakers
You do not need to use quotation marks when you are quoting dialogue by multiple speakers from a play. The blank space will act as a marker, rather than quotation marks.
MARTHA. Truth or illusion, George; you don't know the difference.
GEORGE. No, but we must carry on as though we did.
MARTHA. Amen.
Verse dialogue is indented 1 ¼ inch (3.17cm) from the left margin.
RUTH. Eat your eggs, Walter.
WALTER. (Slams the table and jumps up) --DAMN MY EGGS--DAMN ALL THE EGGS THAT EVER WAS!
RUTH. Then go to work.
WALTER. (Looking up at her) See--I'm trying to talk to you 'bout myself--(Shaking his head with the repetition)--and all you can say is eat them eggs and go to work.
Citing a Quote from a Prose Play
If you are quoting dialogue from one speaker, place the citation at the end of the quoted dialogue, in the text.
If you are quoting dialogue from multiple speakers, place the citation at the end of the block quote.
For example, you may write: "(Albee…)" or "(Hansberry…)"
For example, you may write, "(Albee, Who's Afraid of Virginia Woolf? ...)."
If you have mentioned the title of the play once already in an earlier citation in your essay, you do not need to mention it again in the citations for the play moving forward.
For example, you may write, "(Albee 10; act 1).
If you are including the title of the play, you may write: "(Albee, Who's Afraid of Virginia Woolf? 10; act 1)."
Citing a Quote from a Verse Play
For example, if the quote appears in act 4, scene 4 of the play, you will write, "(4.4…)".
For example, if the quote appears on lines 33 to 35, you will write, "(33-35)."
The completed citation would look like: "(4.4.33-35)".
Expert Q&A
You Might Also Like
↑ http://penandthepad.com/quote-essay-using-mla-format-4509665.html
About This Article
To quote and cite a play in your essay using MLA format, start by referencing the author and title of the play in the main body of your essay. Then, name the speaker of the quote so it's clear who's talking. For example, write, "In Edward Albee's Who's Afraid of Virginia Woolf? the character Honey says…" After introducing the quote, frame the dialogue with quotation marks to make it clear that it's a direct quote from a text. If your dialogue is written in verse, use forward slashes to indicate each line break. For more tips from our English co-author, including how to quote dialogue between multiple speakers in your essay, read on! Did this summary help you? Yes No
Did this article help you?
Featured Articles
Trending Articles
Watch Articles
Terms of Use
Privacy Policy
Do Not Sell or Share My Info
Not Selling Info
Don't miss out! Sign up for
wikiHow's newsletter
How to Insert Dialogue Into an MLA Paper
Byron walsh.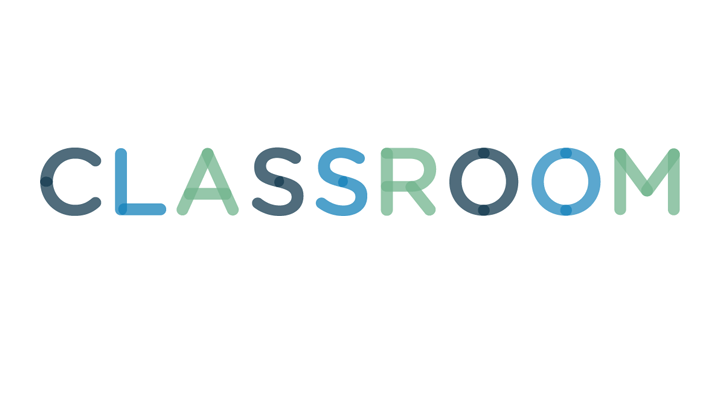 Inserting dialogue correctly into your paper using Modern Language Association (MLA) style can be confusing. MLA style is a system of formatting and citation requirements students in high school and college courses often use when submitting papers. Dialogue in your paper could be quoted by itself, included within a longer sentence you are quoting or as part of an extended quotation. Quotations of actual dialogue can enliven your prose and show your reader you understand precisely the subject you are covering. Using correct MLA style will meet the needs of your courses and teachers.
Explore this article
Using Dialogue By Itself
Identify the piece
Place the dialogue within your paper
Add your parenthetical reference
Dialogue within a Quote
Select the text
Insert your quotation
Do not include double quotations often
Quotation of More Than One Line of Dialogue
Use the slash mark
Include lines from multiple characters
Include parenthetical documentation
1 Using Dialogue By Itself
2 identify the piece.
Identify the piece of dialogue you want to use. For instance, if you are quoting "The Importance of Being Earnest" by Oscar Wilde, when the character Algernon says, "More than half of modern culture depends on what one shouldn't read," you will use those words exactly in your paper.
3 Place the dialogue within your paper
Place the dialogue within your paper. Once you are ready to use your quote, begin with a quotation mark, then type the sentence you are quoting. Without adding a period, place another quotation mark at the end of your quote. (If your quotation ends with a question mark or exclamation point, include these marks at the end of the quote, inside the final quotation mark.)
4 Add your parenthetical reference
Add your parenthetical reference and final punctuation. Parenthetical references point readers to information within the list of references at the end of the paper. (See Resources.) For instance, the Oscar Wilde dialogue might be included using the following format: "More than half of modern culture depends on what one shouldn't read" (Wilde 12).
5 Dialogue within a Quote
6 select the text.
Select the text you would like to include. Sometimes, you will want to quote a sentence or more from a source that includes quoted dialogue. For instance, you might use a direct quote from a drama critic that includes a piece of dialogue. This is known as a "quote within a quote."
7 Insert your quotation
Insert your quotation, including the dialogue, then modify the quote marks so that the quotes around the dialog become single quotation marks. You begin your quote with double quotations, then use single quotations for the "quote within a quote." In a paper, this might look like: According to Smith, "Wilde's contention that 'More than half of modern culture depends on what one shouldn't read,' shows his disdain for the moral restraints of Victorian England" (Smith 223).
8 Do not include double quotations often
Do not include double quotations often. Instead, consider paraphrasing and including only the quote itself. For example: Smith argues that Wilde's view of Victorian morals is embodied by Algernon's contention that "More than half of modern culture depends on what one shouldn't read" (quoted in Smith 223). Note that when you quote dialogue quoted in another source, you use "quoted in" in the parenthetical reference.
9 Quotation of More Than One Line of Dialogue
10 use the slash mark.
Use the slash mark (/) to separate lines of dialogue when you are quoting three or fewer lines from the same character. This is used mostly with poems and plays written in verse, like Shakespeare's. For example: "The raging rocks/and shivering shock/shall break the locks..." (Shakespeare 9).
11 Include lines from multiple characters
Indent long sections of dialogue or those that include lines from multiple characters. Indent each line an extra half-inch, then type the name of the character speaking in all capital letters. Type the dialog without quotation marks.
12 Include parenthetical documentation
Include parenthetical documentation at the end of the indented section, one line below and 1 inch from the right margin.
Avoid dialogue within quotes when you can. It is considered confusing.
An MLA style guide is extremely helpful if you often must use MLA style.
1 Purdue Online Writing Lab; MLA Formatting Quotations; Tony Russell; 2011
About the Author
Byron Walsh has been a freelance writer and manager of communications since 2001, working with universities, hospitals and government agencies. His work has appeared in internal and trade publications for major West Coast health providers and regional newspapers. Walsh holds master's degrees in creative writing, literature and secondary education.
Related Articles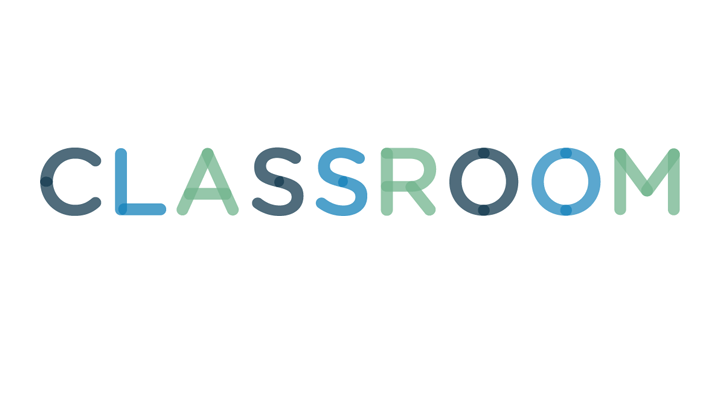 How to Add an Article Title Into the Text Using APA...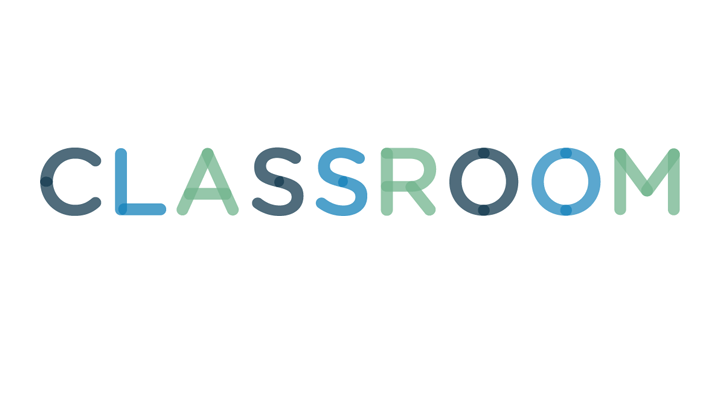 How to Reference an Appendix Using the APA Format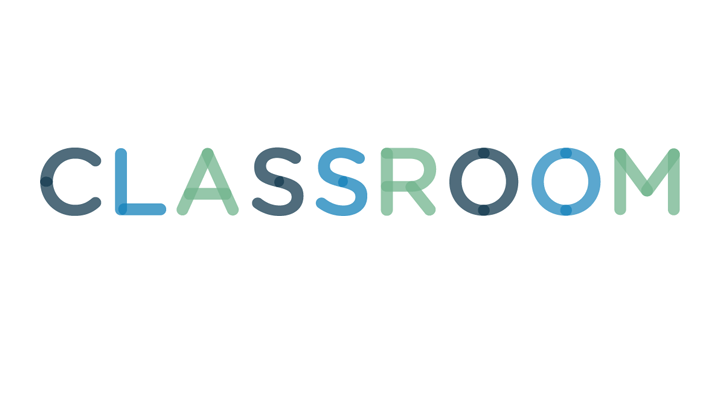 APA Style For Quoting More Than 40 Words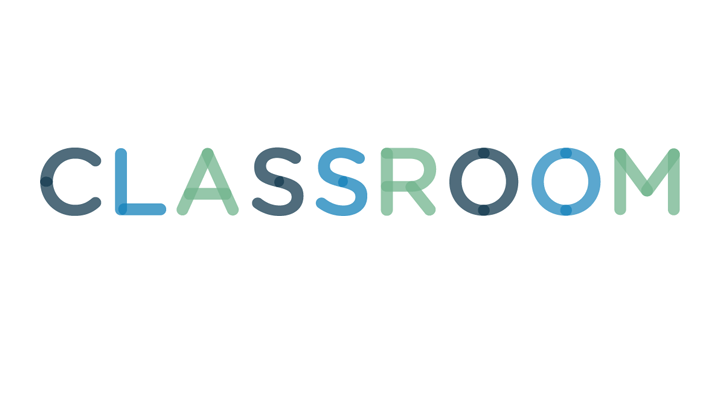 Plagiarism Vs. Paraphrasing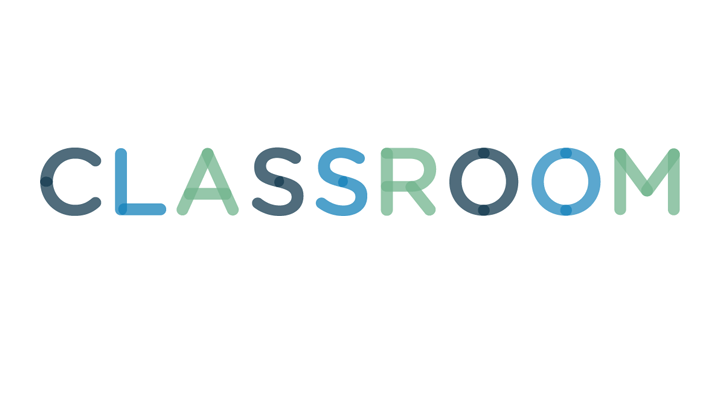 How to Cite the Qur'an in MLA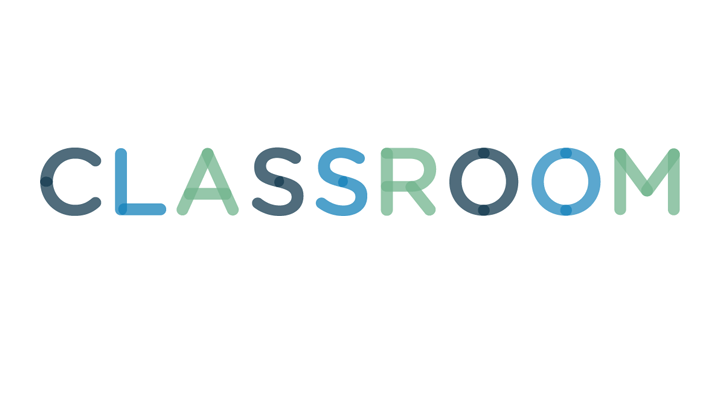 How to Insert Animated Emoticons in Gmail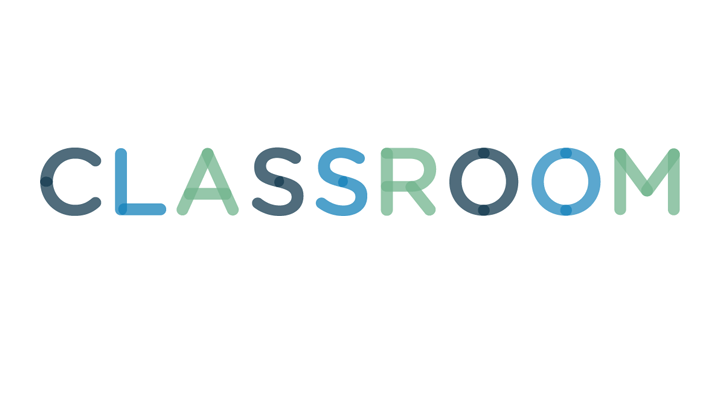 AP Style Degrees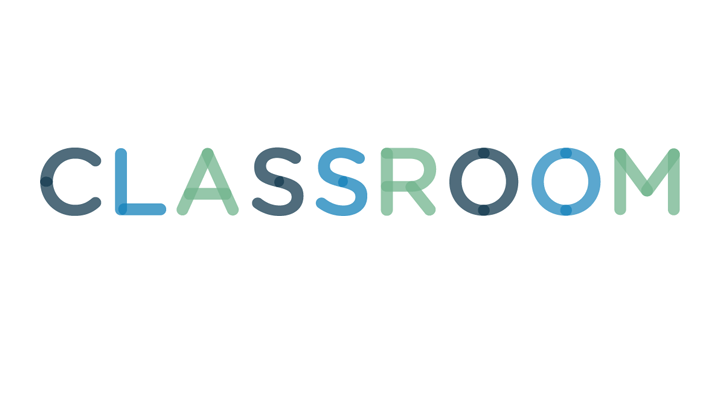 What Are Alphanumeric Characters?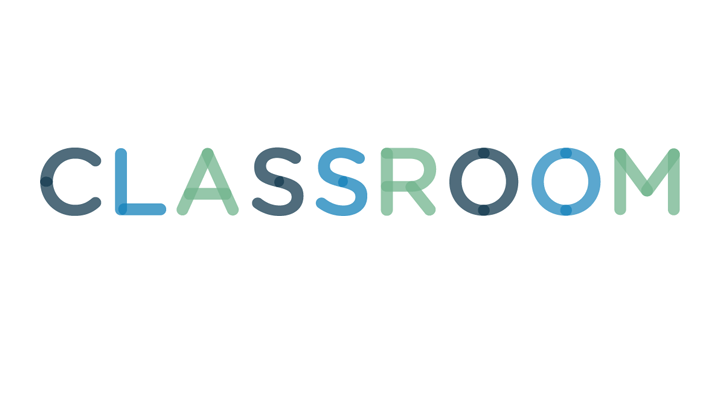 How to Fix Choppy Video on Chrome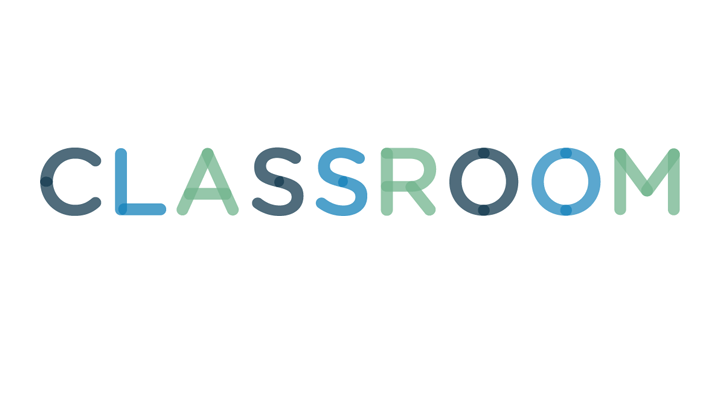 Is Quoting Your Own Dissertation Plagiarism?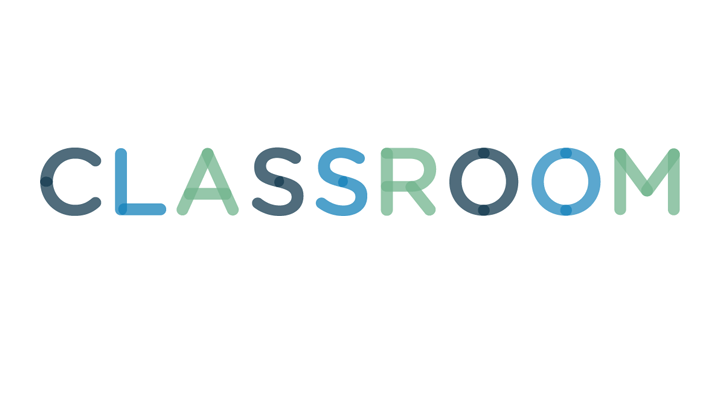 How to Put an Article in an Essay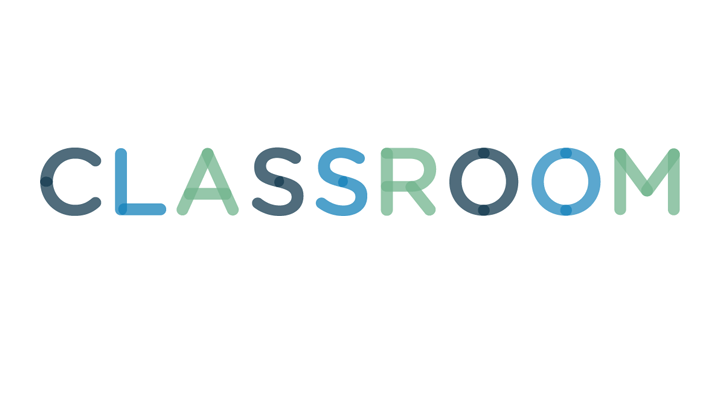 How to Format Quotes From "Hamlet" in MLA Format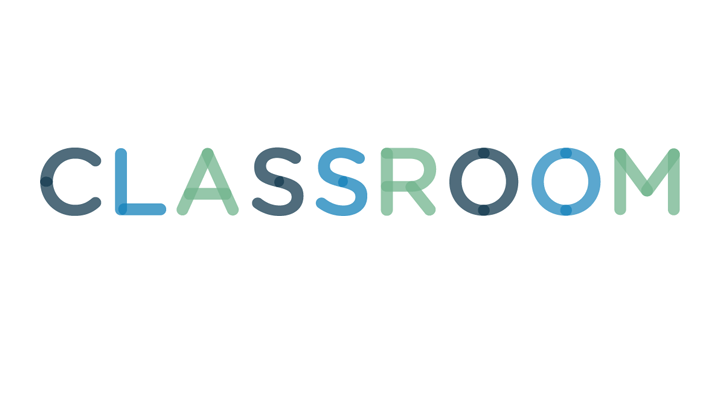 How to Write Book Titles in an Essay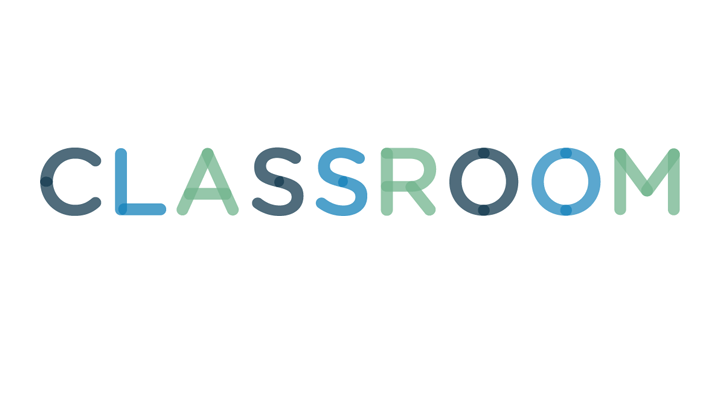 How to Cite in an Outline Using APA Format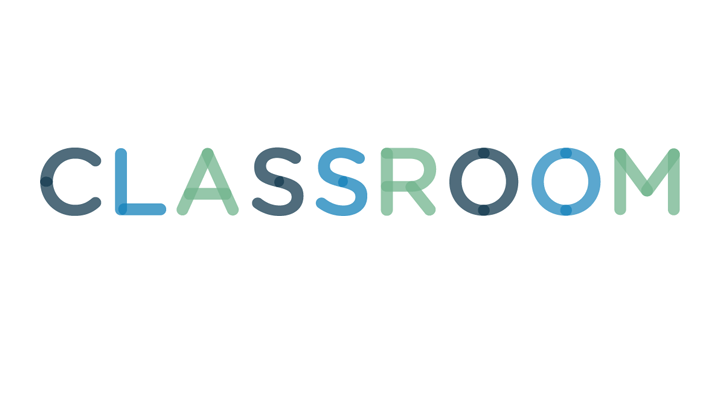 Etiquette for Business Letter Signatures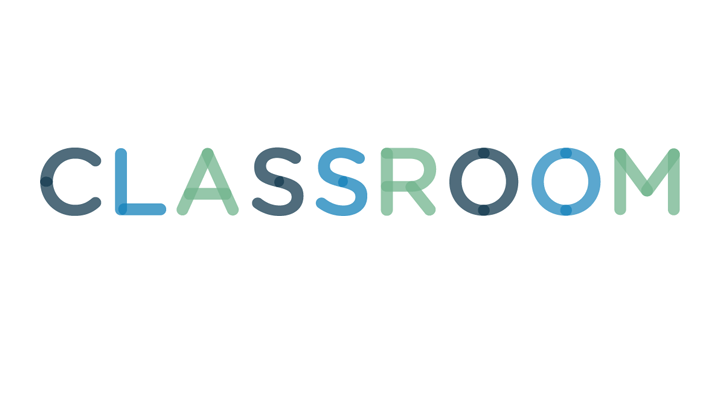 How to Write a Formal Letter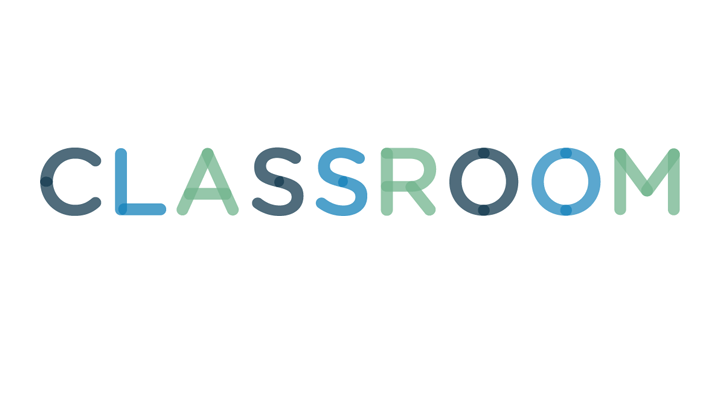 How to Make a Roman Numeral Outline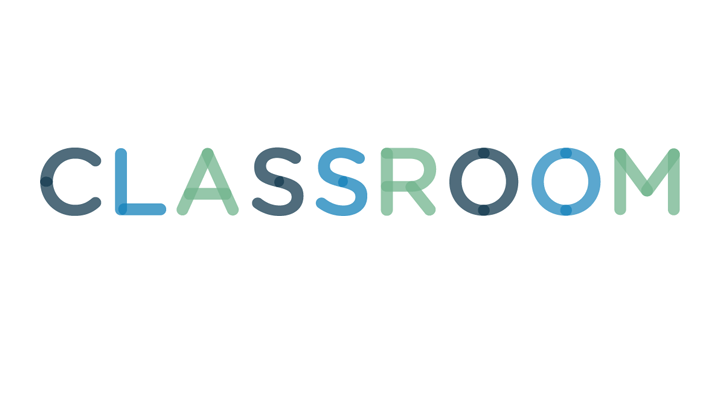 Different Types of Plagiarism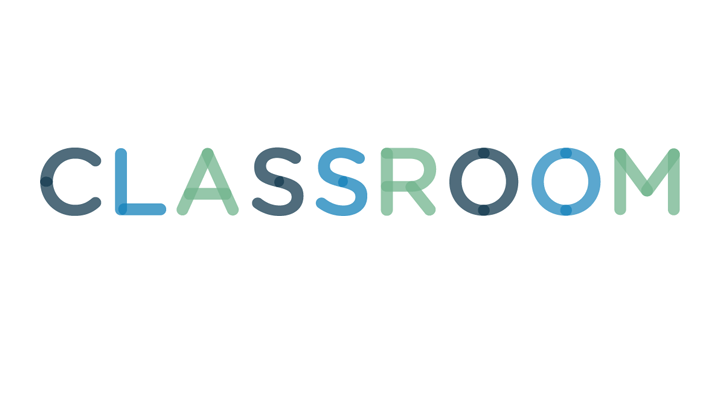 What Is Included in APA for PowerPoint Slides?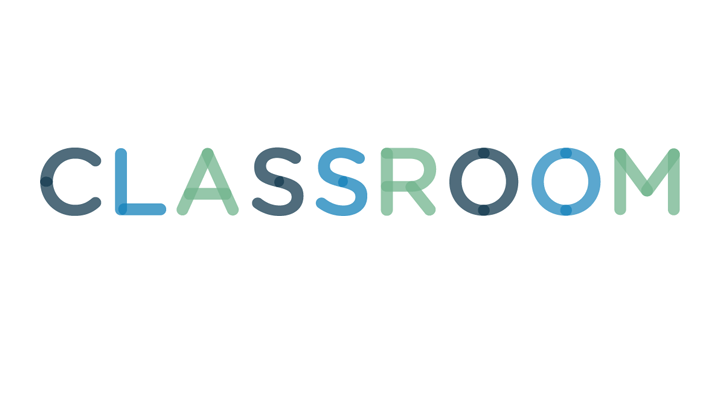 How to Use Tenses in Writing
Regardless of how old we are, we never stop learning. Classroom is the educational resource for people of all ages. Whether you're studying times tables or applying to college, Classroom has the answers.
Accessibility
Terms of Use
Privacy Policy
Copyright Policy
Manage Preferences
© 2020 Leaf Group Ltd. / Leaf Group Media, All Rights Reserved. Based on the Word Net lexical database for the English Language. See disclaimer .
How to Cite Dialogue in MLA
Citation information, mla full citation preview, a better way to work.
Feel confident you've done your best work with the help of Grammarly. Benefit from:
Generative AI assistance
Automatically created citations
Tone and clarity suggestions
Full Citation Rules
In-text citation rules, how to cite (practically) anything in mla.
Cite anything in MLA
Cite Dialogue in APA
Cite Dialogue in Chicago
Cite an Anthology in MLA
Cite an Art Catalog in MLA
Cite a Biography in MLA
Cite a Book in MLA
Cite a Book Cover in MLA
Cite a Chapter in MLA
Cite the DSM in MLA
Cite an Encyclopedia in MLA
Cite a Famous Saying in MLA
Cite a Graphic Novel in MLA
Cite Greek Mythology in MLA
Cite Hamlet in MLA
Cite a Homeric Hymn in MLA
Cite an Introduction in MLA
Cite a Mathematical Theory in MLA
Cite a Multivolume Work in MLA
Cite a Play in MLA
Cite Romeo And Juliet in MLA
Cite Shakespeare in MLA
Cite a Short Play in MLA
Cite a Sonnet in MLA
Cite an Audiobook in MLA
Cite the Quran in MLA
Cite a Cover Story in MLA
Cite a Magazine in MLA
Cite a Magazine Article in MLA
Cite a Magazine Cover in MLA
Cite a Screenshot in MLA
Cite a Postcard in MLA
Cite a Painting in MLA
Cite a Museum in MLA
Cite a Museum Exhibition in MLA
Cite a Museum Visit in MLA
Cite an Infographic in MLA
Cite a Movie Poster in MLA
Cite Google Images in MLA
Cite a Gif in MLA
Cite Clip Art in MLA
Cite a Newsgroup in MLA
Cite a Search Result in MLA
Cite the CDC in MLA
Cite the CDC Website in MLA
Frequently Asked Questions
Which style guide should i choose for my assignment, what's the difference between bibliography, references, and works cited pages, what's the difference between full citations, in-line citations, parenthetical citations, footnotes, and annotations - and when should i use each, what is plagiarism and how do i avoid it, what's the fastest way to generate a citation, more resources for academic writing.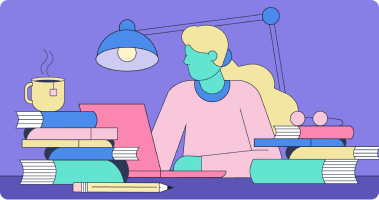 Strong Writing, Proper Citations, Good Grades
Purdue Online Writing Lab Purdue OWL® College of Liberal Arts
MLA Formatting Quotations

Welcome to the Purdue OWL
This page is brought to you by the OWL at Purdue University. When printing this page, you must include the entire legal notice.
Copyright ©1995-2018 by The Writing Lab & The OWL at Purdue and Purdue University. All rights reserved. This material may not be published, reproduced, broadcast, rewritten, or redistributed without permission. Use of this site constitutes acceptance of our terms and conditions of fair use.
MLA (Modern Language Association) style is most commonly used to write papers and cite sources within the liberal arts and humanities. This resource, updated to reflect the MLA Handbook (8 th ed.), offers examples for the general format of MLA research papers, in-text citations, endnotes/footnotes, and the Works Cited page.
When you directly quote the works of others in your paper, you will format quotations differently depending on their length. Below are some basic guidelines for incorporating quotations into your paper. Please note that all pages in MLA should be double-spaced .
Short quotations
To indicate short quotations (four typed lines or fewer of prose or three lines of verse) in your text, enclose the quotation within double quotation marks. Provide the author and specific page number (in the case of verse, provide line numbers) in the in-text citation, and include a complete reference on the Works Cited page. Punctuation marks such as periods, commas, and semicolons should appear after the parenthetical citation.
Question marks and exclamation points should appear within the quotation marks if they are a part of the quoted passage, but after the parenthetical citation if they are a part of your text.
For example, when quoting short passages of prose, use the following examples:
When using short (fewer than three lines of verse) quotations from poetry, mark breaks in verse with a slash, ( / ), at the end of each line of verse (a space should precede and follow the slash). If a stanza break occurs during the quotation, use a double slash ( // ).
Long quotations
For quotations that are more than four lines of prose or three lines of verse, place quotations in a free-standing block of text and omit quotation marks. Start the quotation on a new line, with the entire quote indented 1/2   inch  from the left margin while maintaining double-spacing. Your parenthetical citation should come  after the closing punctuation mark . When quoting verse, maintain original line breaks. (You should maintain double-spacing throughout your essay.)
For example, when citing more than four lines of prose, use the following examples :
Nelly Dean treats Heathcliff poorly and dehumanizes him throughout her narration: They entirely refused to have it in bed with them, or even in their room, and I had no more sense, so, I put it on the landing of the stairs, hoping it would be gone on the morrow. By chance, or else attracted by hearing his voice, it crept to Mr. Earnshaw's door, and there he found it on quitting his chamber. Inquiries were made as to how it got there; I was obliged to confess, and in recompense for my cowardice and inhumanity was sent out of the house. (Bronte 78)
When citing long sections of poetry (four lines of verse or more), keep formatting as close to the original as possible.
In his poem "My Papa's Waltz," Theodore Roethke explores his childhood with his father:
The whiskey on your breath Could make a small boy dizzy; But I hung on like death: Such waltzing was not easy. We Romped until the pans Slid from the kitchen shelf; My mother's countenance Could not unfrown itself. (qtd. in Shrodes, Finestone, Shugrue 202)
When citing two or more paragraphs, use block quotation format, even if the passage from the paragraphs is less than four lines. If you cite more than one paragraph, the first line of the second paragraph should be indented an extra 1/4 inch to denote a new paragraph:
In "American Origins of the Writing-across-the-Curriculum Movement," David Russell argues,
Writing has been an issue in American secondary and higher education since papers and examinations came into wide use in the 1870s, eventually driving out formal recitation and oral examination. . . .
From its birth in the late nineteenth century, progressive education has wrestled with the conflict within industrial society between pressure to increase specialization of knowledge and of professional work (upholding disciplinary standards) and pressure to integrate more fully an ever-widening number of citizens into intellectually meaningful activity within mass society (promoting social equity). . . . (3)
Adding or omitting words in quotations
If you add a word or words in a quotation, you should put brackets around the words to indicate that they are not part of the original text:
If you omit a word or words from a quotation, you should indicate the deleted word or words by using ellipses, which are three periods ( . . . ) preceded and followed by a space. For example:
Please note that brackets are not needed around ellipses unless they would add clarity.
When omitting words from poetry quotations, use a standard three-period ellipses; however, when omitting one or more full lines of poetry, space several periods to about the length of a complete line in the poem:
Tips on How to Write Dialogue in an Essay with Ease
How to Format Dialogue: Examples and Writing Tips
What Is a Dialogue and Its Types?
How to format dialogue in an essay, quotation marks and capitalization.
Reporting Verbs and Dialogue Tags
How to quote a dialogue in an essay correctly, effective tips on dialog writing, final thoughts.
Sometimes adding a dialogue to an essay is the right way to improve the paper and receive a higher grade. Dialogue is a great device to describe the situation, characters, or emotions. Yet often, wrong formatting may adversely impact your piece of writing. This is a tricky aspect of a dialogue writing process, as it has so many nuances. This guide  by Write My Essay 4 Me will help you learn how to format dialogue correctly and give a comprehensive list of writing, punctuation, and capitalization tips as well as perfect examples.
Dialogue is a written or spoken conversation between two or more people. It is widely incorporated in different written works, movies, and even computer games.
Writing dialogue in an essay will surely brighten up the story and captivate the reader. However, in terms of academic writing, it can be used in one essay type only; namely, the narrative essay. If you decide to add it to your essay, keep it realistic, clear, and to the point as well as format dialogue appropriately. If you are looking for a simple shortcut, you can pay to 'write my essay'. In case you want to find out useful tips, just keep on reading. 
There are two types of dialogues you should keep in mind:
Inner dialogues are used to convey what characters say to themselves or think.
Outer dialogues are even more wide-spread and happen between several characters in the story.
Quite often students receive assignments to analyze or reflect on stories or books. They might add quotations from these sources as evidence. At this point, it is important to understand the difference between a direct and indirect quote. Both use information from the original source, but the difference is in presentation.
Writing dialogue that is clear and informative requires the knowledge of a set of formatting rules. You should understand how to punctuate dialogue correctly to convey the meaning properly. Check the rules to learn how to write dialogue correctly to make your piece of writing flawless.
Punctuation 
Use a comma after the dialogue tags that precedes direct speech.
Use colon to introduce direct speech that expresses a finished idea or sentence.
Do not add a comma after the direct quote that precedes a dialogue tag if the direct speech ends with its specific punctuation (i.e. full stop, exclamation or question marks, etc.).
In case the quoted speech is too long, divide it into multiple paragraphs. Use quotation marks appropriately. Opening quotation marks should be placed at the beginning of the speech. Closing quotation marks go at the very end of the direct speech. Avoid adding them after every paragraph.
Do not add any punctuation marks after the closing quotation marks if the direct speech ends with ellipsis. Ellipses (three dots) are used when you omit some information from the quote.
Em dashes that indicate abrupt ending of a dialogue go inside the quotation marks. Do not mix up em dashes and hyphens.
Avoid using either double or single quotes when you are introducing an indirect quote. It will be a mistake.
Dialogue tags or speech tags are short phrases that refer to the direct quote. They provide additional information on what the character is speaking about, help explain the emotion, and understand the context better. They can be placed either before, in the middle, or after the direct quotation. These short phrases are also part of indirect speech.
When using indirect quotes, students tend to overuse word say and tell to present every. However, there exist multiple words that could help describe the dialogue better. Check the list of useful verbs to use in your dialogue tangs and indirect quotes.
Students are always required to cite the sources they have used in paper. These can either be long or short direct quotes, dialogues, or paraphrase. Dialogue punctuation depends on the formatting style. The most common are MLA and APA. Although, there are other styles such as Chicago and ASA format . Let's have a look at the rules to punctuate dialogue and direct quotes correctly.
When quoting a dialogue in MLA format, you should pay attention to the following requirements.
When adding a direct quote, always mention the author and page number it is taken from.
If you add words to a quotation, add brackets around them to show they are not part of the original text. 
If the quotation is too long or contains irrelevant information for you add ellipsis to indicate some information was omitted.
When adding indirect quotes, do not add either double or single quotation marks.
Mind the following dialogue rules when formatting quotations in APA format.
If a character's quote is short, put both the quote and the dialogue tags in the same line.
When adding a quote that is longer than 40 words, first, introduce the source and the author. Put a colon and add a quote as a new paragraph. The whole quote should be indented, and no quotation marks are needed. Mention the page quote is taken from in brackets just at the end of the quotation.
If a character's words span more than one paragraph, put quotation marks at the beginning of paragraphs as well as at the end of the quote.
Indirect quote in APA does not require the use of quotation marks. The dialogue tags initiate the character's part.
Use quotation marks at the beginning and end of each quotation.
Every quote starts from a new line of dialogue.
Separate direct speech from dialogue tags using corresponding punctuation marks.
Use different placing of dialogue tags (before, in the middle, after a quote) to avoid repetitive structures.
Original direct speech punctuation goes within quotation marks.
Use different verbs in a dialogue tag.
Formatting dialogue in APA and MLA is different.
Differentiate between direct and indirect quotes.
Don't add quotation marks if you paraphrase.
Use single quotation marks to add one direct quote within another.
We have a lot of useful blogs for our users. Read how to write an essay quickly  and follow all these tips. Use our examples for writing different kinds of tasks.
Writing dialogue is a time consuming process. It has numerous tricky rules. Now that you know all the peculiarities of dialogue writing, such as dialogue tags, em dashes, quotation marks, it will not be a challenge for you to write dialogue. However, if you are not sure you can do it the right way, you may try writing assistance. Professional writers will help you save time and receive high grades.
Before you start writing an essay, it is essential to know your goal and what thoughts you want to deliver to your reader. An essay outline serves as a skeleton of the paper you are going to write. It can be a bit more complicated to develop a well-written essay if you have no structure to follow. Y...
Students face the necessity to write lots of essays. Balanced paragraph and topic sentences are an inevitable part of any good paper. They express the main idea of a paragraph, informing the reader what it is about, and help make the paper coherent. Good topic sentences have some compulsory elements...
Writing a thesis statement may seem to be an impossible task at first. There's a good reason for that! It may not be simple to convey the idea of the whole essay in one or a couple of sentences. But no worries! With the right guidance, it can be done easily. With practice, it will become as easy as ...
Generate accurate MLA citations for free
Knowledge Base
How to cite a play in MLA
How to Cite a Play in MLA Style | Format & Examples
Published on March 6, 2019 by Courtney Gahan . Revised on June 16, 2022.
When citing a play with numbered lines, the MLA parenthetical citation should include the author name and the act, scene and line number(s). If the lines are not numbered, include the page number instead.
When quoting dialogue, include the character names in all capitals followed by a period, and pay attention to indentation.
Table of contents
Citing plays in mla, how to quote dialogue from a play, plays in an mla works cited list.
An MLA in-text citation contains the author's last name and a page number:
If the text of the play includes act, scene, and line numbers, replace the page number with the act, scene, and line numbers, separated by periods:
If the text uses lines only, clarify what the numbers mean by writing "line(s)" beforehand in the first citation of that play, separated from the author name or title with a comma. Subsequent citations of the same play can omit "line(s)."
Citing multiple plays by one playwright
In papers focusing on multiple works by one playwright (for example, the works of Shakespeare), use the italicized play name instead of the author name in each citation:
To avoid repeating play names throughout your dissertation, the MLA style guide recommends writing the full name in the first citation, then using abbreviations for subsequent mentions.
If your research is focused on Shakespeare , there are universally accepted play name abbreviations you can use. Do not devise your own, as your supervisor will be expecting these standard abbreviations:
When quoting multiple lines of dialogue from a play or screenplay:
Set the quote on a new line, indented half an inch from the left margin.
Start the dialogue with the character's name in capital letters, followed by a period.
If a character's dialogue runs over one line, indent subsequent lines a further half inch.
Add the citation at the end, after the punctuation mark.
Throughout the play, memory is connected with both religion and fantasy:
The Works Cited section is where you list the full references for sources cited in the text. The reference for a play looks different depending on whether it was published as a whole book , collected in an anthology , or performed live.
If the play is published as a stand-alone book, it looks the same as a standard MLA book citation .
Collection or anthology
If the play is published in an anthology or collection, place a period after the play's title, followed by full details of the book in which it appears.
If there is no named editor, simply omit this part and proceed straight from the anthology name to the publisher information.
Live performance
MLA  citation generator
Cite this Scribbr article
If you want to cite this source, you can copy and paste the citation or click the "Cite this Scribbr article" button to automatically add the citation to our free Citation Generator.
Gahan, C. (2022, June 16). How to Cite a Play in MLA Style | Format & Examples. Scribbr. Retrieved December 8, 2023, from https://www.scribbr.com/mla/how-to-cite-a-play/
Is this article helpful?
Courtney Gahan
Other students also liked, block quoting in mla style, mla format for academic papers and essays, how to cite a book in mla, what is your plagiarism score.
The encyclopedia for writers, researchers, and knowledge workers
APA – 7th Edition
Citation & Citation Types: When & Why You Must Cite Sources in Academic & Professional Writing
Collaboration
Information Literacy
MLA – 9th Edition
Organization
Writing Studies
The Writing Process – Research on Composing
Fake News: an Undergraduate Composition Course
Professional Writing Course Schedule
How to Cite Sources in Academic and Professional Writing
How to Navigate Writing Commons
How to Shape Information for Maximum Impact
How to Write for the Academic Community
How to Write for the Professional World
How To Revise Your Work
Teacher's Guide
Writer's Guide
Aaron Swartz Award
Contribute – Write for Us
Dear Past Authors
Project History & Acknowledgements
Student Voices
Terms of Service & Privacy
Quoting Plays and Poetry in MLA
The rules for quoting drama and/or poetry in Modern Language Association (MLA) Style differ from those for quoting the genre of prose. This article discusses rules for using MLA style to format quotes from drama and poetry. Consult the MLA Handbook to learn more.
Quoting Poetry
The MLA Handbook offers specific guidelines for quoting poetry.
In addition to the amount quoted and line breaks, other factors that matter include stanza breaks, and unusual layouts.
Special Issues: Stanza Breaks, Unusual Layouts
Stanza Breaks: Mark stanza breaks that occur in a quotation with two forward slashes, with a space before and after them ( / / ) (78).
William Carlos Williams depicts a vivid image in "The Red Wheelbarrow": "so much depends / / upon / / a red wheel / / barrow / / glazed with rain / / water / / beside the white / / chickens" ("Williams").
Unusual Layouts: If the layout of the lines in the original text is unusual, reproduce it as accurately as you can (79).
The English metaphysical John Donne uses indentation in some of his poems to create unusual layouts, as the first stanza of including "A Valediction: of Weeping" demonstrates:
Let me pour forth My tears before they face, whilst I stay here, For thy face coins them, and thy stamp they bear, And by this mintage they are something worth, For thus they be Pregnant of thee; Fruits of much grief they are, emblems of more, When a tear falls, that thou falls which it bore, So thou and I are nothing then, when on a divers shore. (lines 1-9)
Quoting Plays
When you must quote dialogue from a play, adhere to these rules:
Set the quotation off from your text.
Indent each name half an inch from the left margin and write it in all capital letters.
Follow the name with a period and then start the quotation.
Indent all other lines in the character's speech an additional amount.
When the dialogue shifts to another character, start a new line indented half an inch.
Maintain this pattern throughout the quotation (80).
Example: One of the flashbacks in Margaret Edson's Wit suggests Vivian Bearing's illness causes her to question some of her previous interactions with students:
STUDENT 1. Professor Bearing? Can I talk to you for a minute?
VIVIAN: You may.
STUDENT 1: I need to ask for an extension on my paper. I'm really sorry, and I know your policy, but see—
VIVIAN: Don't tell me. Your grandmother died.
STUDENT 1: You knew.
VIVIAN: It was a guess.
STUDENT 1: I have to go home.
VIVIAN: Do what you will, but the paper is due when it is due. (63)
Special Issues
Omissions: Follow the rules for omissions in quotations of prose (83).
Although some of the rules for quoting plays and poetry in MLA differ than those for quoting prose, understanding the guidelines will help you apply them in any scenario.
Works Cited
Donne, John. "The Bait." The Complete English Poems . Penguin Books, 1971, pp. 43-4.
—. "The Break of Day." The Complete English Poems . Penguin Books, 1971, pp. 45-6. Edson, Margaret. Wit. Faber and Faber, 1993.
Shakespeare, William. Sonnet 39. The Pelican Shakespeare: The Sonnets . Penguin Books, 1970, p. 59.
Williams, William Carlos: "The Red Wheelbarrow." Poetry Foundation. Poetry Foundation, www.poetryfoundation.org/resources/learning/core-poems/detail/45502 .
Yeats, William. "A Prayer for My Daughter." The Collected Poems . Ed. Richard Finneran. Scribner, 1983, pp. 188-190.
Suggest an edit to this page?
Please share your feedback, both favorable and unfavorable.
Please select the purpose of your message. * - Corrections, Typos, or Edits Technical Support/Problems using the site Advertising with Writing Commons Copyright Issues I am contacting you about something else
Your full name
Your email address *
Page URL needing edits *
Comments This field is for validation purposes and should be left unchanged.