Plagiarism checker Do The Check
Academic editing Ask For Help
Samples database View Samples Base
Leading Tips on How to Start an Essay With a Quote Correctly
13 Mar 2023
Quick Navigation
📰 Beginning a Paper with a Quote
📑 Types of Quotes
🎓 Use a Quote as a Hook
✍ How to Start an Essay with a Quote?
❗ The Importance of Quotation Marks: Format Your Quote Correctly
"Writing is easy. All you have to do is cross out the wrong words." - Mark Twain.
And that's how you can use a quote as a hook to start a text. It must grab the attention, be topic-related and come from reputable sources. To start an essay with a quote, you must pick phrases that should grab readers' attention and complement your thesis statement. It's essential to make proper choices as the right quote will set the whole paper tone, yet doing so is tricky.
In this article, we will share valuable information and some simple tips that may help you start your essay with a quote without worries. Using them, you can start an interesting yet unique opening that draws readers' attention and sets the stage for your work.
Is writing essays your hobby?
Participate in our "Independence Day of the United States" essay writing competition and get a 12-month Quizlet subscription.
Deadline: July 24, 2023
Topic: Declaration of Independence
Language: English
Length: 1000-5000 words
Font size: 11 or 12
Beginning a Paper with a Quote: Everything You Need To Know
Starting an essay with a quote is one among multiple methods popular with professionals and students. Numerous people use them because they can set a text tone and show text direction or support one's thesis. An appropriate quote should grab the reader's attention and shift it to the author's own words.
However, many people misuse quotes, and that can damage an essay's integrity or lose one's audience. Furthermore, if you use quotations that are not trustworthy, your writing will lose its credibility, or you'll get accused of plagiarism. Knowing how to use direct quotes in your work is crucial. Yet, not knowing how to insert them properly can cause the failure of your whole assignment.
Use Your Own Words and Avoid Quotation Misuse
If you want to avoid quotation misuse, learn not to make common mistakes. An example of such is using a quote out of context that may distort your original citation's actual meaning and ruin your thesis statement. That's why when you select quotes for essay assignments, you have to pick one that delivers an intended meaning. If you reach out to such experts, you can see that their academic papers use quotations related to the main idea of your case.
A proper quotation must accurately reflect some intended meaning. That's because these quotes are used to back up your arguments when you start an essay. Essay quotes at the start are an amazing idea because every introduction essay paragraph aims to support an argument or strengthen your thesis. They should not be overused, as they must show your analysis of a case.
Finally, the most common mistake people make is breaking set citation guidelines. Always attribute quotations to their original sources and provide proper citations based on your educational institution's rules. If you do not do so, your work will likely be labeled as plagiarized, leading to a failed assignment.
Stuck with finding the right title?
Get plenty of fresh and catchy topic ideas and pick the perfect one with PapersOwl Title Generator.
What Are the Types of Quotes To Use In An Essay Writing?
There are various types of quotes, of which the most common are direct, paraphrased, or summary quotes. With the direct ones, students transfer the expressions intact, as they are. This way, they relay the meaning of one's remarks without changing anything. Paraphrased on the contrary are quotes in which you rephrase a saying. It can be to transfer thoughts or statements with your own terms. Lastly, summary quotes are those which give brief key points of an account from an initial quotation. Additionally, there are multiple ways to use and insert these in your introduction. Here are some examples:
Start with a quote that provokes thinking: One perfect way of starting is by challenging your audience's human nature of doubt. Put a quote at the beginning of an essay and let them assume, debate, and overthink it. This provokes them to express their beliefs or opinions about some specific statement or case. Using such is an easy way of setting intrigue and provoking your readers to engage with your topic.
Use a quotation that highlights your thesis: Every good quote can support and accentuate an argument that's part of your work. Such quotes do not only find their place at the start but throughout your essay. They should elaborate on arguments and back up your case statement.
Start an essay by using famous quotes: This method is used by any creative writing service to gain audience attention and provide high-quality texts. Doing so guarantees a well-crafted paper that can earn top grades for any student using this service. Writers will use quotations from respectable, famous people that relate to a topic. That not only boosts text credibility, but it indicates that you are knowledgeable.
Set a tone: Starting an essay with a quote is a good way to set your text tone. This way, your paper explaining arguments and quotes will elaborate on each other and will capture an overall mood. With that, you can set a roadmap for your audience or provide a sense of coherence.
As you see, there are many ways of using a quotation. Pick one based on your essay goals.
More than just a spell check
Editors on PapersOwl can edit your paper and give recommendations on how to improve your writing:
Punctuation
Sentence structure
Academic style
Using a Quote as a Hook: When and Why?
When crafting any type of paper, it's crucial to use quotes that are not only attention-grabbing but also relevant to your topic. Many great essay examples written by PapersOwl specialists are a proof of that. These experts know how to make quotes a powerful tool to engage with readers. Taking into consideration their experience, we provide you with examples of when you could use one:
When introducing a new topic or a newly found case: A good quotation will show relevance in such situations. It will gain people's attention while showcasing new topics and establishing their importance.
If you are in the writing process of a historical essay: In such situations, any quotation from any case-related historical figure may provide context and spark interest in readers.
Personal experience: For such essays, quotations not only can grab one's audience but serve as proof of your experience with this case. They show your perspective and give a deeper nuance when writing arguments, which affects those reading your paper.
To support written arguments' main point: It's an outstanding way to start by hooking all readers up while backing up your claims.
When challenging their beliefs: This is perfect for argumentative essays where you have to challenge their commonly held view. Such quotations engage with people and make them think and be eager to read more.
Using a quote relevant to your case is necessary, so always ensure you use a proper one that creates parallels between all sections. If you don't see a proper connection, you can seek help from experts who edit essay theses. Many professional editors at PapersOwl can easily edit your text flow and create an effective introductory paragraph by providing reworded statements or better quotations. Additionally, they may help check all relevant sources for credibility, see if they deeply relate to your topic, and if they support your claims or bring controversy.
Don't let plagiarism ruin your grade
Check the originality of a paper with just a couple of clicks.
Free unlimited checks
Accurate results
All common file formats
Intuitive interface
How to Start Essay with a Quote To Support Your Thesis Statement?
To start a paper with a quote, you must choose one that brings up the proper tone of your paper. The quotation source must be credible and fit your essay context. Finally, each phrase you pick must support your assertion while demonstrating your case proficiency. All of that's important because the purpose of quotes is to make a good hook for essay and grab the attention of your target audience, which happens via knowledge and trust. So, without further ado, we'll show you the best expert advice on how to start an essay with quoted terms:
Consider your target audience: Thinking about your readers is a significant thing to do when starting an essay with a quotation. You must consider their age, background, expertise, and interests. If you write for the general public, use quotes from any popular book or movie. If it's for educational purposes, use one from academic writing or other reputable sources.
Select a relevant quote for the entire essay: A quotation on the spot will generate interest in the audience while supporting your thesis. It's crucial to check the credibility of this direct quote, as it can shape the tone and style of your academic paper. For example, writing about personal experiences has nothing to do with well-known historical figures and quotations from their works.
Introduce it properly: After selecting a quotation, you must introduce it to your readers. That happens by directly presenting it at the beginning of your paper or after a specific sentence. Ensure you do not do a long quote introduction, as it may be boring. Provide some context explaining why you have it in your work and don't forget to cite it.
Explore the quotation and its connection to your claims: After covering it by providing a brief account, you should point out how it connects to your statement and why. You can analyze it within one or two sentences by providing key points of why you used it while keeping all around the central theme of your topic.
By considering all the intimidating aspects, starting essays with quotes may be easy only if you have done it before and understand everything properly. Yet, given the peculiarities of these types of papers, you may be faced with difficulties in using a quotation correctly. In such situations, you should contact professionals who can write your assignment and explain the main points to consider for the best results. Like that, you will have an outstanding paper written by experts with an effective introduction that holds a powerful meaning and will capture your reader's attention.
Tip: Avoid frequently used quotations, better focus on something that can surprise the audience and show you've done some research.
Take your paper to the next level
Professional editors will check your paper for grammar, punctuation, sentence structure, consistency, and academic style.
The Importance of Quotation Marks: Format Your Quote Correctly
Quotation marks are important because they showcase the writer's use of someone else's quoted words. So, these marks and citing are essential elements of all written assignments that use quotes. Using them is vital because they allow the readers to distinguish the writer's remarks from the source's. Additionally, these marks serve as a way to maintain the accuracy of your words and boost credibility. Not using quotation marks risks causing confusion and misinterpretation of the initial quote. That may further cause issues related to plagiarism, which can ruin your paper.
Using them properly is placing quotation marks at the beginning and end of original phrases. A quote should be written without any changes. That includes punctuation signs and letter capitalization. If it starts with a capital letter, write it like that. If there are some grammatical errors, you also write it like that, as its main idea is to change nothing but transfer the source meaning and complement your statement with them.
Four Perfect Quote Starters for Essays
In theory, knowing how to open an essay with a quote is easy but not enough. Sometimes we all face difficulties explaining key points or placing quotation marks properly. In such situations, it's in human nature to seek help. That's why you can reach out to experts and buy narrative essay or any other type of paper written by specialists. Not only will this get you a good grade in college, but you may gain some essay writing insights and learn how to use a good quotation properly.
Malcolm X. "Education is the passport to the future, for tomorrow belongs to those who prepare for it today." 1964. (MLA 8 format)
That is an excellent example of a quote that may be used in educational-related academic essays. It presents a powerful statement underscoring the need to prepare for the future by relying on teaching. If you plan to write an essay in MLA format , note that all sources/authors' names are in front of the phrase, followed by the quotation marks, the saying, and lastly, the date of the quotation.
Frost, R. (n.d.). In three words, I can sum up everything I've learned about life: it goes on. (APA 7 format, usually you add a date - if there's no specified one, add n.d).
Perfect for those writing argumentative essays related to life or nature. After this quote from Robert Frost, every student can express their written arguments after grabbing the reader's attention. The quotation is perfect for such topics because its simplicity showcases the inevitability of change.
Mandela, Nelson. "The greatest glory in living lies not in never falling, but in rising every time we fall." (Chicago/Turabian format).
This quote is a remarkable example of how you can start and hook the readers in. First, it's a thought-provoking statement made by a credible person. It also challenges the widespread belief that failure is bad, which engages with the reader's opinions.
Jordan, B. (n.d.). Writing an essay is like building a house the writer lays the foundation, builds the walls, and finishes with a roof. (Harvard format)
This quotation is perfect to use when writing essays or text structure. It emphasizes the step-by-step writing process while hinting that you need a solid form to create something good.
Know how to structure your paper
12-point Times New Roman
0" between paragraphs
1" margin all around
double spaced (275 words/page) / single-spaced (550 words/page)
0.5" first line of a paragraph
PapersOwl editors can also format your paper according to your specific requirements.
After reading this article, you know that starting an essay with the right quote will set a specific tone for your writing. With it, your first sentence will grab your audience's attention. If you correctly use a proper quotation, it helps readers understand your thesis from the quote and its following context. So make sure you use what we've discussed next time you write essays. Do so, and you'll get a properly connected essay with a good flow that can start with a bang and earn you high marks.
Was this article helpful?
Thanks for your feedback.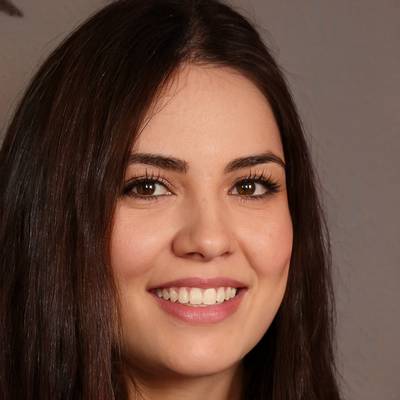 Dr. Caroline Phd
I have always been a bit of a polymath – I loved going through encyclopedias, learning interesting facts about the world around us. Even when it was time to choose my major, I struggled a lot, as I wanted to learn everything about everything.
Readers also enjoyed
Legal essay topics for student.
Essay Writing Guides 22 likes
Science Essay Topics for Students
Essay Writing Guides 3 likes
Explanatory Essay Topics for Students
Essay Writing Guides 8 likes
WHY WAIT? PLACE AN ORDER RIGHT NOW!
Simply fill out the form, click the button, and have no worries!
PRO Courses Guides New Tech Help Pro Expert Videos About wikiHow Pro Upgrade Sign In
EDIT Edit this Article
EXPLORE Tech Help Pro About Us Random Article Quizzes Request a New Article Community Dashboard This Or That Game Popular Categories Arts and Entertainment Artwork Books Movies Computers and Electronics Computers Phone Skills Technology Hacks Health Men's Health Mental Health Women's Health Relationships Dating Love Relationship Issues Hobbies and Crafts Crafts Drawing Games Education & Communication Communication Skills Personal Development Studying Personal Care and Style Fashion Hair Care Personal Hygiene Youth Personal Care School Stuff Dating All Categories Arts and Entertainment Finance and Business Home and Garden Relationship Quizzes Cars & Other Vehicles Food and Entertaining Personal Care and Style Sports and Fitness Computers and Electronics Health Pets and Animals Travel Education & Communication Hobbies and Crafts Philosophy and Religion Work World Family Life Holidays and Traditions Relationships Youth
Browse Articles
Learn Something New
Quizzes Hot
This Or That Game New
Train Your Brain
Explore More
Support wikiHow
About wikiHow
Log in / Sign up
Education and Communications
College University and Postgraduate
Academic Writing
How to Start an Essay With a Quote
Last Updated: September 7, 2022 Fact Checked
This article was co-authored by Jake Adams . Jake Adams is an academic tutor and the owner of Simplifi EDU, a Santa Monica, California based online tutoring business offering learning resources and online tutors for academic subjects K-College, SAT & ACT prep, and college admissions applications. With over 14 years of professional tutoring experience, Jake is dedicated to providing his clients the very best online tutoring experience and access to a network of excellent undergraduate and graduate-level tutors from top colleges all over the nation. Jake holds a BS in International Business and Marketing from Pepperdine University. There are 8 references cited in this article, which can be found at the bottom of the page. This article has been fact-checked, ensuring the accuracy of any cited facts and confirming the authority of its sources. This article has been viewed 433,293 times.
Writing an effective introduction can be one of the most intimidating aspects of writing an essay. While there are many different approaches to writing introductory paragraphs, you may want to consider beginning your essay with a quotation. Finding the right quotation and using it well within the framework of your own words can ensure that your essay is off to a great start.
Finding the Perfect Quotation
Quote a person saying something that someone would not expect them to say.
Quote someone who is not universally famous.
Use a well-known quote but contradict it.
Determine whether the audience will be familiar with the person who you are quoting. If it is someone obscure or you think they will not be familiar, consider providing additional (brief) details.
Do not use a quote that could be offensive to the audience unless you plan to contradict the quotation.
Strike a balance between assuming your audience knows everything and assuming they know nothing. You should be clear and informative but not insulting to the intelligence of your reader.
Quoting Correctly
Use the quote as a sentence predicate. The subject of the sentence will be the person who said the quote, and the verb will most likely be a synonym of "said." For example, "Jane Smith said, 'blah blah blah.'"
Preview the content of the quote. Use your own (grammatically correct) sentence to preview or paraphrase what the quote will say, then insert a colon or comma, then the (grammatically correct) sentence-length quotation. For example: "Once Jane Smith said something completely awesome: 'the awesome thing she said.'"
Begin with the quote. If you begin with the quote, be sure to place a comma after the quote and then provide a verb and attribute the quotation to the source. For example: "'Blah blah blah,' said Jane Smith."
The quote only needs to be capitalized if it begins the sentence or if the first word of the quote is a proper noun, like the name of a person or a place.
In American usage, end punctuation should be placed inside the quotation marks. For example, "this is the quote."
Paraphrased material (someone else's idea put into your own words) need not have quotation marks around it, but should be attributed to the original speaker.
If you introduce the quote with the speaker's name and a verb, provide a comma before the beginning of the quotation. For example: "Jane Smith said, 'blah blah blah.'"
Be particularly aware of quotations found on social media such as Pinterest, or on quote aggregators such as Brainyquote. These sources are notorious for mis-attributing and even making up famous quotes.
You may also need to substitute a word (like a name rather than a pronoun) for clarity. If you need to substitute a word, place square brackets around the word to indicate that you made a change. For example: "Jane Smith said, 'blah [blady] blah.'"
Be sure to keep the original intent of the quotation when making changes. Changes should be made only to preserve clarity or to change length, not to manipulate the content of the quotation.
Incorporating the Quotation into Your Introduction
In your introduction, you need to be clear about what you're going to talk about and how you're going to talk about it.
Be sure that the quotation you use supports your thesis.
Be sure that using the quotation enhances, rather than distracting from, your argument. [12] X Research source
Community Q&A
Find a quote that is meaningful to you, not just one you found in a list on the internet. If the context and wording of the quote speak to you, you're more likely to connect it to your essay effectively. Thanks Helpful 3 Not Helpful 0
Some college professors never want to see a quotation begin an essay. Because the method is often overused, there is some bias against it. You can overcome this by doing it very well. Thanks Helpful 4 Not Helpful 1
You Might Also Like
↑ http://writingcenter.unc.edu/handouts/cliches/
↑ https://www.esu.edu/writing-studio/guides/hook.cfm
↑ https://www.ccis.edu/student-life/advising-tutoring/writing-math-tutoring/introduce-quotations
↑ https://owl.purdue.edu/owl/general_writing/punctuation/quotation_marks/index.html
↑ https://www.ursinus.edu/live/files/1160-integrating-quotespdf
↑ http://writingcenter.unc.edu/handouts/quotations/
↑ https://writingcenter.unc.edu/tips-and-tools/quotations/
↑ http://www.otago.ac.nz/classics/otago055219.pdf
About This Article
To start an essay with a quote, introduce the quote by including the name of the author, such as, "John Keats once said…" When you include the quote, put quotation marks around it and make sure to put any punctuation inside the quotation marks. If the quote is long, you can use only part of it or remove sections as long as you insert an ellipses. Once you've introduced the quote and the author, provide some context for the quotation and how it ties into the thesis of your essay. For tips from our English reviewer on how to find the perfect quotation to start your essay, read on! Did this summary help you? Yes No
Reader Success Stories
Grachelle Bongato
Jun 24, 2017
Did this article help you?
Stephanie Paul
Apr 8, 2017
Featured Articles
Trending Articles
Watch Articles
Terms of Use
Privacy Policy
Do Not Sell or Share My Info
Not Selling Info
Get all the best how-tos!
Sign up for wikiHow's weekly email newsletter
Dissertation
PowerPoint Presentation
Book Report/Review
Research Proposal
Math Problems
Proofreading
Movie Review
Cover Letter Writing
Personal Statement
Nursing Paper
Argumentative Essay
Research Paper
How to Use a Quote in an Essay
Table of Contents
MLA in-text citation how-to
You can take a quote from different sources of information, such as books, magazines, websites or printed journals. Using quotes in an essay serves three goals:
Present additional evidence to support your point of view or oppose a claim or idea;
Help a reader better understand a topic under analysis;
Strengthen your argumentation on a topic using another writer's eloquence.
Since quotes are mostly used in Humanities, you'll have to follow MLA citation referencing guidelines. The Modern Language Association citation manual implies two types of quotes – short and long.
Short quote – Is less than 4 lines of typed text and can be embedded directly into a sentence;
Long quote – Is more than 4 lines of typed text and requires a separate content block in an essay without quotation marks.
Writing college essays, the recommendation is to use short quotes.
Parenthetical citation
Referring to the works of other authors in-text is done using a parenthetical citation . Such a method implies the author-page style of quoting. For example:
When it comes to writing, King suggests: "Write. Rewrite. When not writing or rewriting, read. I know of no shortcuts." (5)
Given the MLA in-text citation already contains King's last name, you shouldn't mention it in the parenthesis. If the author's name isn't mentioned in-text, it has to be specified in a parenthetical citation.
When it comes to writing, there's a quote I like the most: "Write. Rewrite. When not writing or rewriting, read. I know of no shortcuts." (King 5)
According to MLA guidelines, at the end of the essay, there has to be the Works Cited page . It contains the full reference featuring author's full name, the full title of the source, the volume, the issue number, the date of publishing, and the URL (if the source was found online). Here's an example of the full referencing in the Works Cited:
King, Larry L. "The Collection of Best Works." Oxford University Press, vol. 2, no. 3, Jan.-Feb. 2017, http://www.prowritersdigest.com/editor-blogs/inspirational-quotes/72-of-the-best-quotes-about-writing.
How to start an essay with a quote?
Starting an essay with a quote is a matter of controversy. Experts in the pro camp suggest that a quote at the beginning of an essay helps make a powerful statement right from the start. Moreover, an interesting, captivating quote grabs the reader's attention right from the start.
Experts from the against camp suggest that when you begin an essay with a quote, you miss on the opportunity to present your own take on the subject matter. In their opinion, when writing the introduction, you have to rely only on your words. Whereas quotes are most useful in the main body, serving as an additional argumentation. In conclusion, a quote can be placed, too.
How to use quotes in the middle of an essay?
Main Body is the place you're meant to state a quote or two, depending on the length of a paper. A standard 5-paragraph essay will imply you to use 2-3 quotes in the main body. More quotes aren't necessary for such a short assignment. Two quotes in the main body will do just fine.
In the main body paragraph, a quote is placed in the middle of the passage . First, you introduce a focal sentence of a paragraph highlighting your point of view regarding a topic. After that, you provide the evidence data and argumentation, among which is a relevant quote. And finally, you smoothly transit to the next body paragraph or the conclusion. Here're three examples of how to present a quote in one of the main body paragraphs.
Accurate integration of a citation in a text is key. Or the whole passage will sound off.
People who want to become a writer don't really need any piece of advice. "Those (…) who know that they really want to do this and are cut out for it, they know it."
College essay quotes have to be naturally embedded in a text .
People who want to become a writer don't really need any piece of advice: "Those (…) who know that they really want to do this and are cut out for it, they know it."
There's also the way to write an essay with quotes in the smoothest way possible.
People who want to become a writer don't really need any piece of advice. They simply "know that they really want to do this and are cut out for it, they know it."
See how organically a quote is inserted in a sentence? That's the best-case scenario of using a quote in a sentence.
How to end an essay with a quote?
Sometimes, ending an essay with a quote is better than merely restating your thesis statement. Citations can be taken from both primary and secondary sources. Good quotes to end an essay might be of your course professor's. According to essay writing websites , quotations taken from the words of subject authorities and thought leaders will do great, too.
A quote ending an essay helps meet 5 objectives:
Provide a solid closure to your essay;
Fortify your point of view;
Give one final argument in favor of your thesis statement;
Establish your authority on a topic;
Helps your essay stand out.
Having a quotation at the end of an essay gives a good chance to score an "A".
15 tips for using quotations in an essay
Look up quotes in academic sources in the first place;
Rely on the printed matter rather than internet sources;
Avoid citing information from Wikipedia;
Give context to every quotation you use;
Always use quotation marks to avoid plagiarism-related troubles;
Explain why the quote you're about to use in a text is important;
Seek to integrate quotes smoothly in a sentence for the best effect;
Each quotation has to be attributed to the original source using parenthesis;
Gather 10-15 quotes relevant to your topic and then sift through 5 quotes that will serve you best;
Use the exact wording, punctuation, capitalization and sentence structure as in the original;
Watch your punctuation when using quotes in a sentence;
Avoid misquotations, as it's a sign of a careless attitude towards the assignment;
Use an ellipsis (…) to withdraw a part of a quote you don't actually need;
Try to use short quotes rather than long;
Avoid quoting quotes, as it's where students make mistakes most often.
5 motivational quotes for essay writing
Inspiration is a staple in every great writer's routine. As a student, you might find drawing inspiration a bit too difficult. Here're a couple of inspiring essay motivation quotes to help you break through the writer's block. Or you can buy argumentative essay if doing the task yourself isn't an option.
"I don't need an alarm clock. My ideas wake me."
"It's none of their business that you have to learn to write. Let them think you were born that way."
"The difference between the almost right word and the right word is … the difference between the lightning bug and the lightning."
"Making people believe the unbelievable is no trick; it's work . … Belief and reader absorption come in the details: An overturned tricycle in the gutter of an abandoned neighborhood can stand for everything."
"To defend what you've written is a sign that you are alive."
Many times life catches us off balance. Lots of written homework. Tight schedule. Sudden illness. Personal matters. Writer's block. An instructor returned the essay for revisions. At the moments like these, it's always a good idea to have someone to cover your back. GradeMiners can always write you a new essay, rewrite an existing draft, perform an ending an essay with a quote, or proofread your text for mistakes, typos, as well as correct the use of quotations. Let us know if you need anything, and we'll help you out!
What does medical assistant essays entail?
20 Most Prominent Technology Essay Topics And Writing Hints
Superhero essay writing tips for your inspiration.
Barnes&Noble Press Blog
Author Posts & Interviews
Self Publishing Tips & Resources
Special Collections
Shop the B&N Press Store
Industry Tips & Tricks
50 Inspirational Quotes on Writing
By barnes & noble press /, january 4, 2021 at 3:00 pm.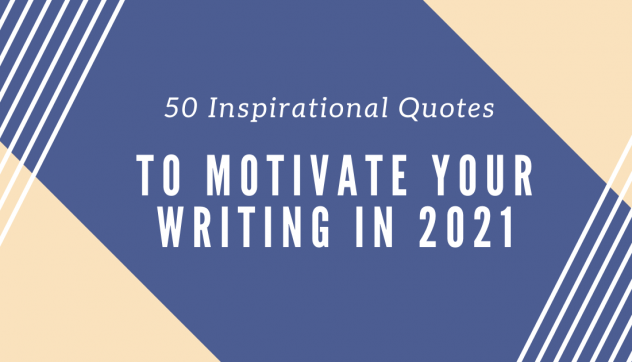 It's a new year and, therefore, we want to help kick it off right with a collection of our favorite inspirational quotes on writing! We always start a new year with resolutions, but often it's hard to stick with our goals. Certainly, that's where we can come in 🙂
Above all, we hope these 50 Inspirational Quotes on Writing will keep you motivated and energized throughout 2021.
Inspirational Quotes on Writing: Imagination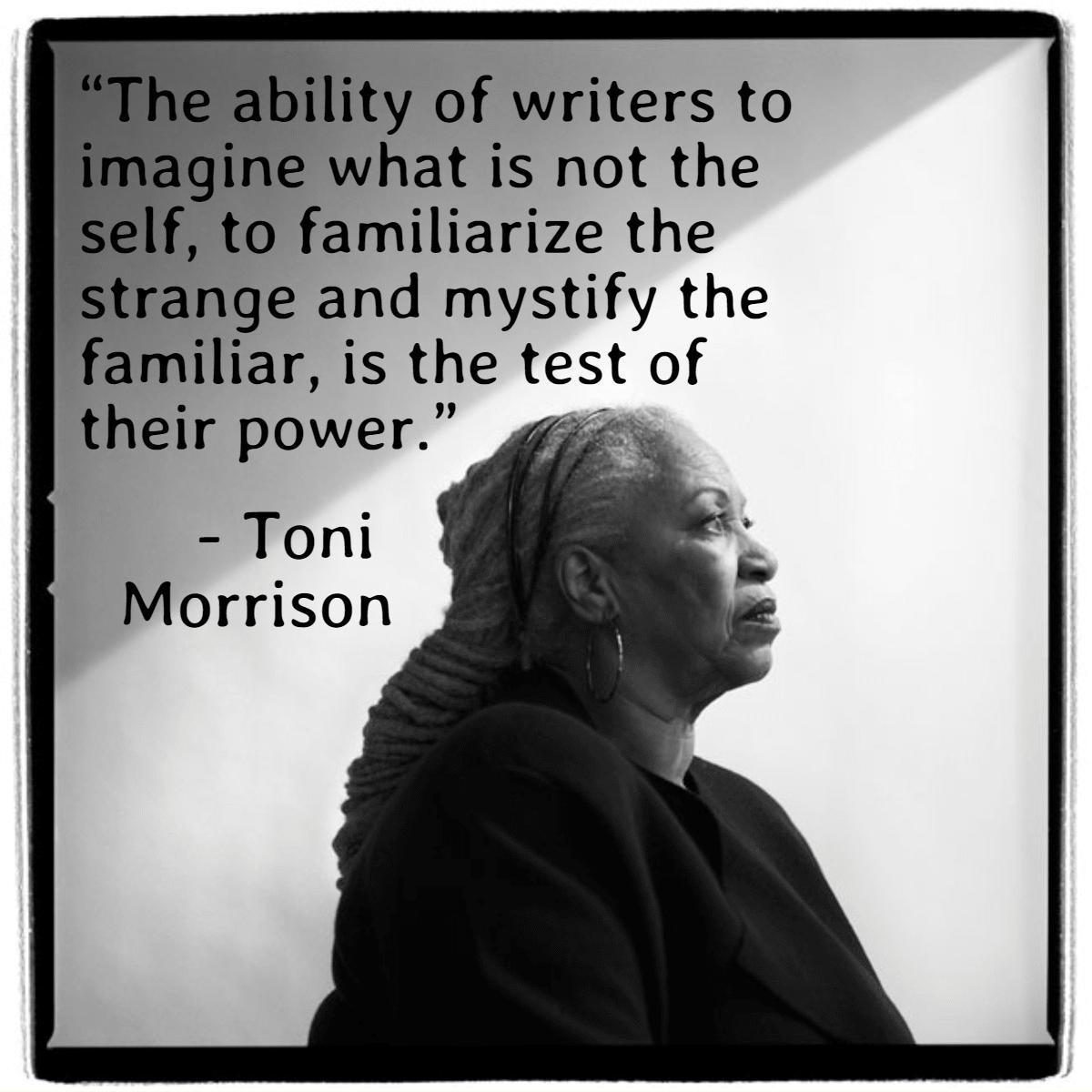 2. "Fill your paper with the breathings of your heart." –  William Wordsworth
3. "The writer is an explorer. Every step is an advance into a new land." – Ralph Waldo Emerson
4. "I write entirely to find out what I'm thinking, what I'm looking at, what I see, and what it means. What I want and what I fear." –  Joan Didion
5. "They who dream by day are cognizant of many things which escape those who dream by night." – Edgar Allan Poe
6. "The art of writing is the art of discovering what you believe." –  Gustav Flaubert
7. "I know nothing in the world that has as much power as a word. Sometimes I write one, and look at it, until it shines." –  Emily Dickinson
8. "That's what you're looking for as a writer when you're working. You're looking for your own freedom." –  Philip Roth
9. "Imagination is the beginning of creation. You imagine what you desire, you will what you imagine and at last you create what you will." –  George Bernard Shaw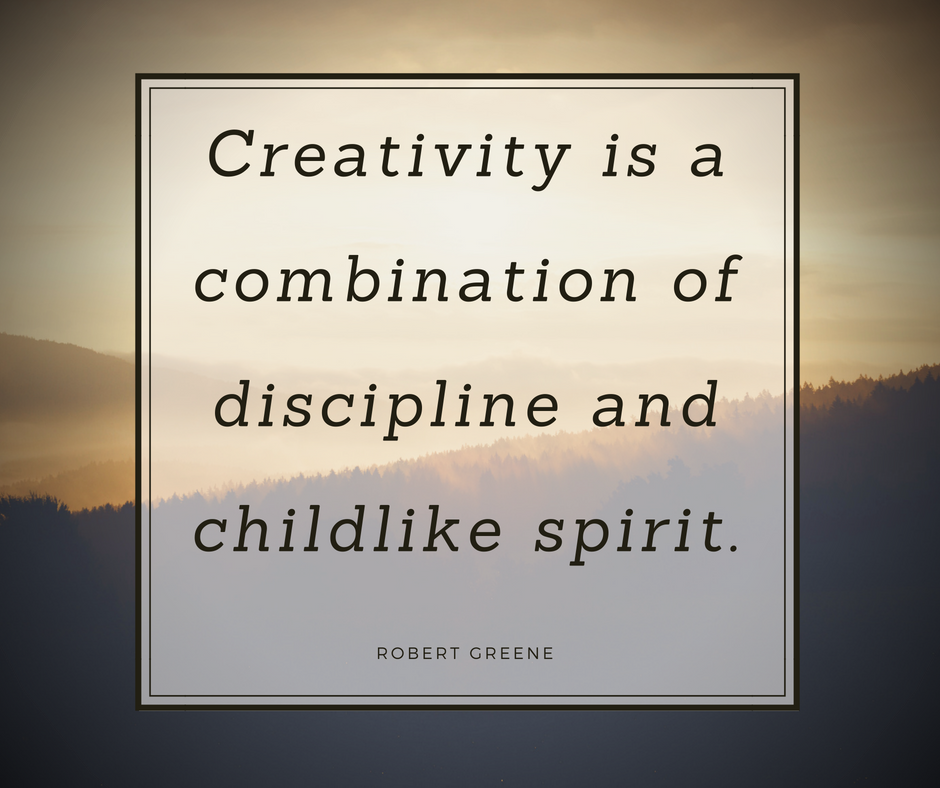 10. "Creativity is a combination of discipline and childlike spirit." –  Robert Greene
11. "Writing is the painting of the voice." –  Voltaire
12. "It's the possibility of having a dream come true that makes life interesting." –  Paulo Coelho
13. "I have fallen in love with the imagination. And if you fall in love with the imagination, you understand that it is a free spirit. It will go anywhere and it can do anything." –  Alice Walker
Inspirational Quotes on Writing: Motivation
14. "Any writer worth his salt writes to please himself… it's a self-exploratory operation that is endless." – Harper Lee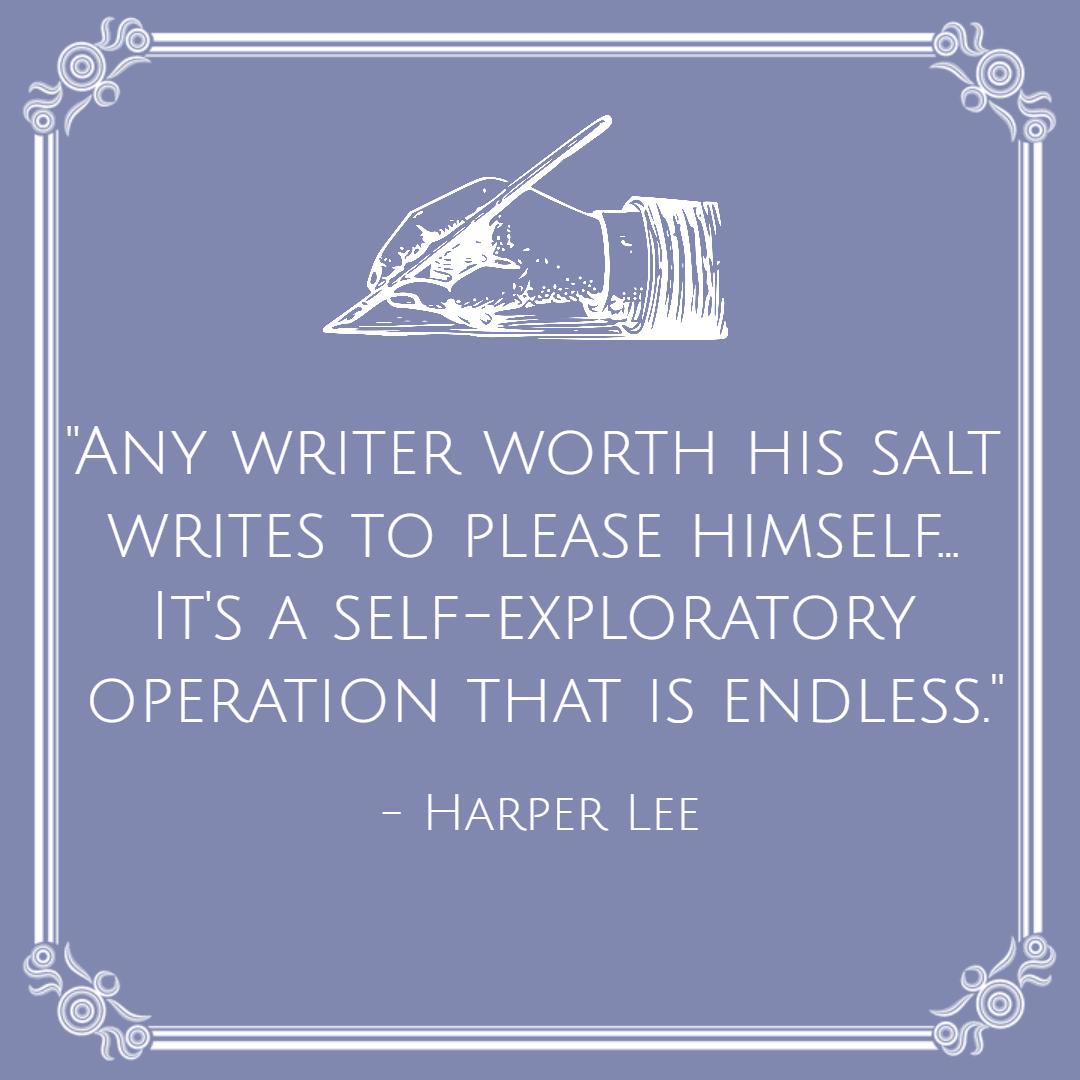 15. "If you have built castles in the air, your work need not be lost; that is where they should be. Now put foundations under them." –  Henry David Thoreau
16. "There are significant moments in everyone's day that can make literature. That's what you ought to write about." –  Raymond Carver
17. "Keep asking questions because people will always want to know the answer. Open with a question and don't answer it until the end." –  Lee Child
18. "But when people say, did you always want to be a writer? I have to say no! I always was a write." –  Ursula K. Le Guin
19. "You can't use up creativity. The more you use, the more you have." –  Maya Angelou
20. "If I waited for perfection, I would never write a word." –  Margaret Atwood
21. "You should write stories because you love the shape of stories and sentences and the creation of different words on a page." –  Annie Proulx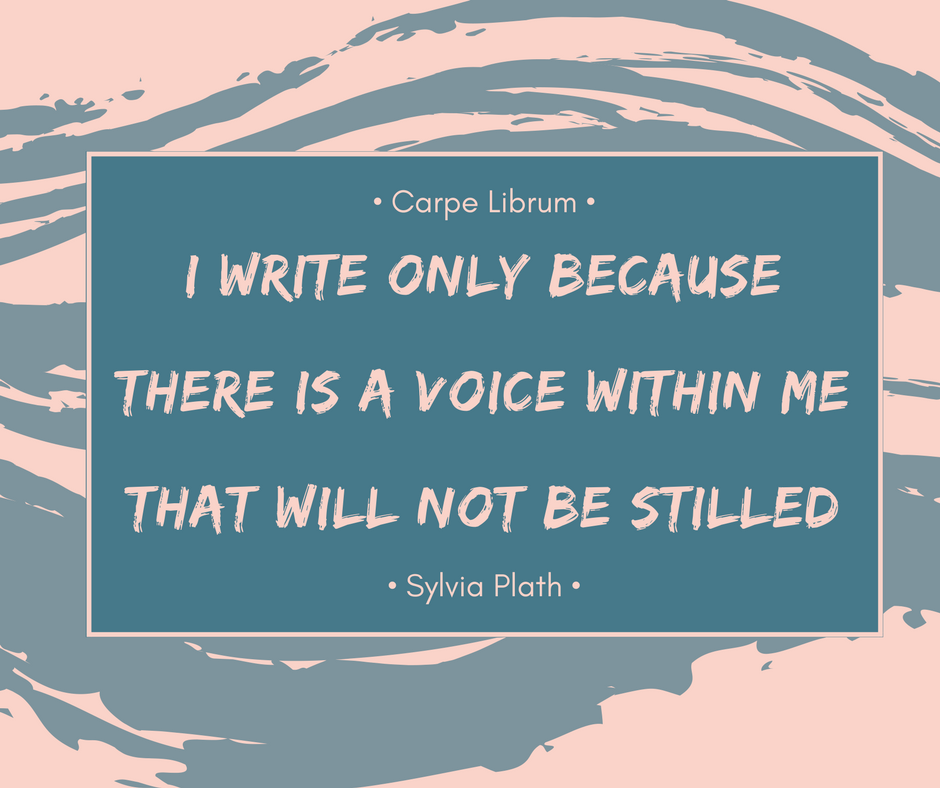 23. "If you do not hear music in your words, you have put too much thought into your writing and not enough heart." –  Terry Brooks
24. "If you are in difficulties with a book, try the element of surprise: attack it at an hour when it isn't expecting it." –  H.G. Wells
25. "Words are sacred. They deserve respect. If you get the right ones, in the right order, you can nudge the world a little." –  Tom Stoppard
26. "The secret of it all is to write… without waiting for a fit time or place." –  Walt Whitman
27. "No one else sees the world the way you do, so no one else can tell the stories that you have to tell." –  Charles de Lint
28. "Successful writing is one part inspiration and two parts sheer stubbornness." –  Gillian Flynn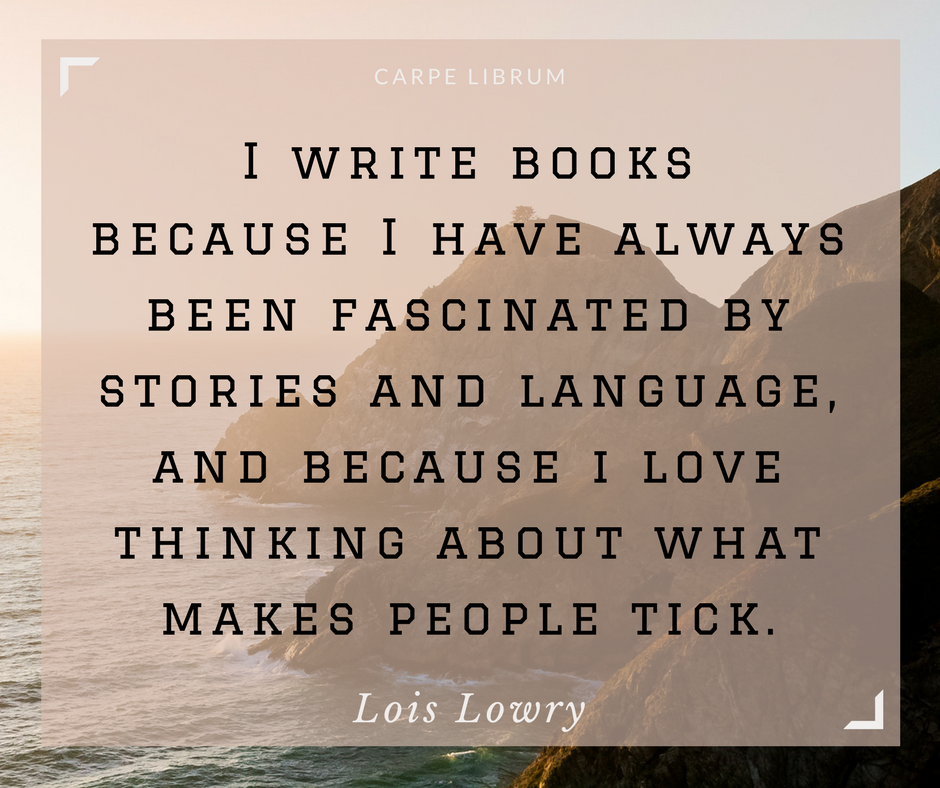 30. "As a writer, you should not judge. You should understand." –  Ernest Hemingway
31. "If you don't see the book you want on the shelf, write it." – Beverly Cleary
32. "When all else fails, write what your heart tells you. You can't depend on your eyes, when your imagination is out of focus."  Mark Twain
33. "Stories are light. Light is precious in a world so dark. Begin at the beginning. Make some light." –  Kate DiCamillo
Inspirational Quotes on Writing: Process
34. "A writer is a writer not because she writes well and easily, because she has amazing talent, because everything she does is golden. In my view a writer is a writer because even when there is no hope, even when nothing you do shows any sign of promise, you keep writing anyway." –  Junot Diaz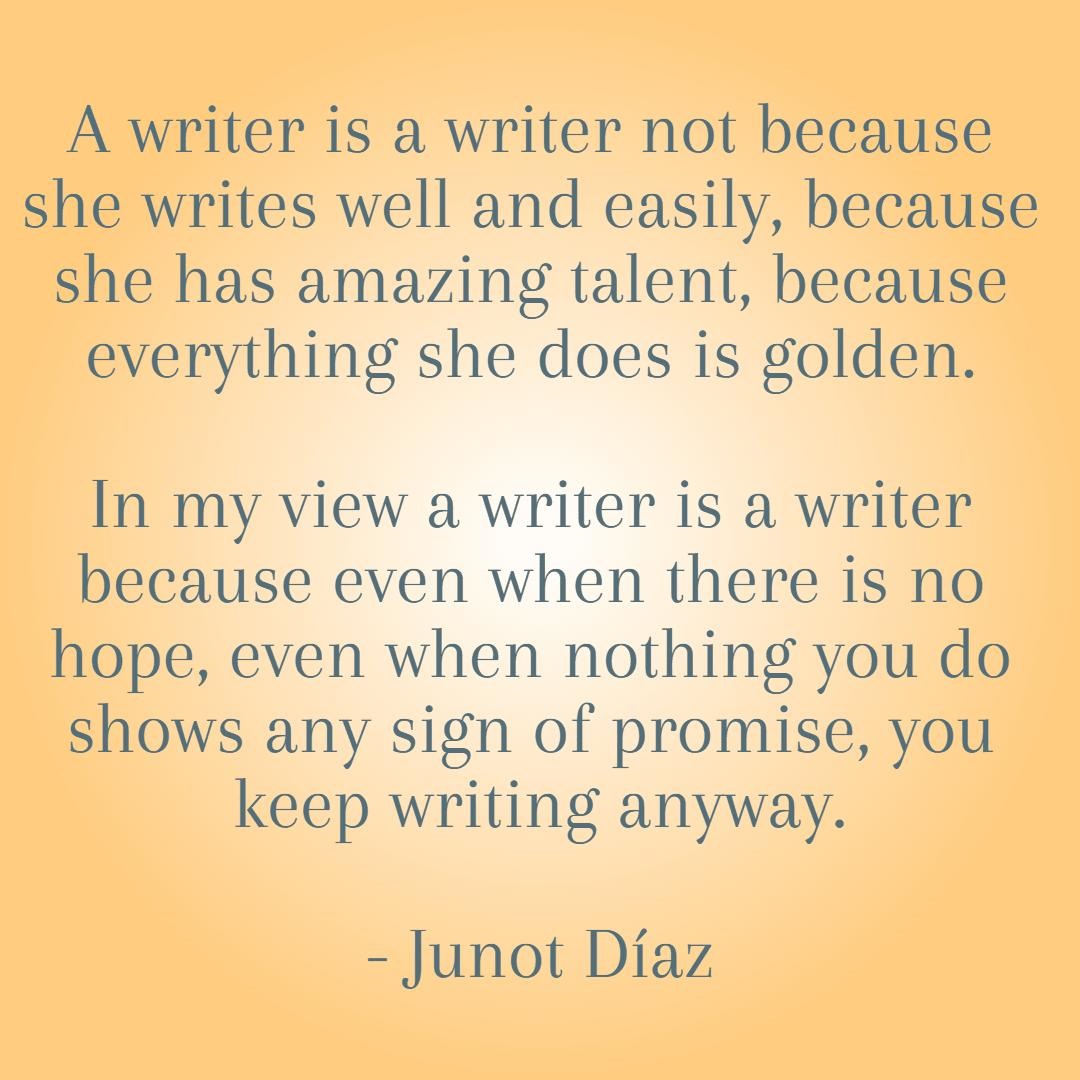 35. "The first draft is you just telling yourself the story." –  Terry Pratchett
36. "Write a page a day. Only 300 words and in a year you have written a novel." –  Stephen King
37. "The secret of getting ahead is getting started." –  Agatha Christie
38. "The job of the novelist is to invent: to embroider, to color, to embellish, to make things up." –  Donna Tart
39. "Writing is an act of faith, not a grammar trick." –  E.B. White
40. "Good stories are not written. They are rewritten." –  Phyllis Whitney
41. "The first draft is a skeleton. Just bare bones. The rest of the story comes later with revising." –  Judy Bloom
42. "When you are describing a shape, or sound, or tint, don't state the matter plainly, but put it in a hint. And learn to look at all things with a sort of mental squint." –  Lewis Carroll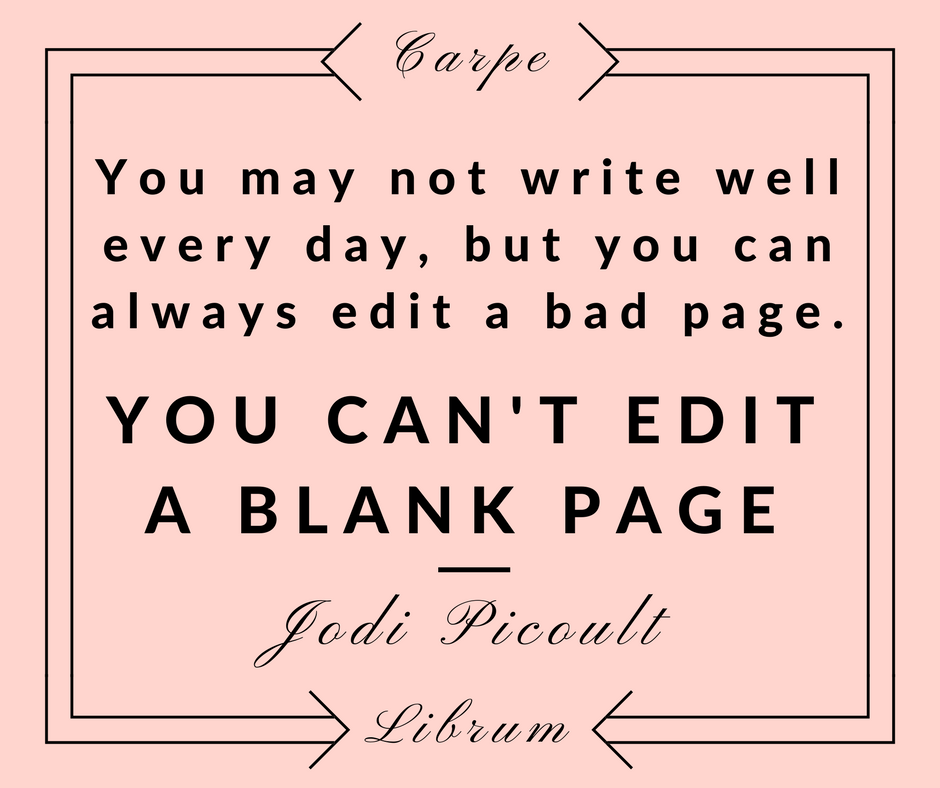 43. "You may not write well every day, but you can always edit a bad page. You can't edit a blank page." – Jodi Picoult
44. "Perfection is finally attained not when there is no longer anything to add, but when there is no longer anything to take away." –  Antoine de Saint-Exupery
45. "The secret to editing your work is simple: You need to become its reader instead of its writer." –  Zadie Smith
46. "I'm writing a first draft and reminding myself that I'm simply shoveling sand into a box so that later I can build castles." –  Shannon Hale
47. "Don't labor over a little cameo work in which every word is to be perfect. Technique holds a reader from sentence to sentence, but only content will stay in his mind." –  Joyce Carol Oates
48. "If you fall in love with the vision and not your words, the rewriting will become easier." –  Nora DeLoach
49. "Be willing and unafraid to write badly, because often the bad stuff clears the way for good, or forms a base on which to build something better." –  Jennifer Egan
50. "Plot is no more than footprints left in the snow after your characters have run by on their way to incredible destinations." –  Ray Bradbury
To sum up, write it all down this year. After that, visit BNPress.com to become a published author! Importantly, we have plenty of tools to help new authors. From trusted partners to assist with editing, formatting, or design, to marketing and promotions. Each step of the way, we will be there to help.
And check out more from the B&N Press Blog:
Author Guest Posts & Interviews
Special Collections & Promotions
Comments are closed.
More in Industry Tips & Tricks

How to Begin an Essay: 13 Engaging Strategies
ThoughtCo / Hugo Lin
Ph.D., Rhetoric and English, University of Georgia
M.A., Modern English and American Literature, University of Leicester
B.A., English, State University of New York
An effective introductory paragraph both informs and motivates. It lets readers know what your essay is about and it encourages them to keep reading.
There are countless ways to begin an essay effectively. As a start, here are 13 introductory strategies accompanied by examples from a wide range of professional writers.
State Your Thesis Briefly and Directly
But avoid making your thesis a bald announcement, such as "This essay is about...".
"It is time, at last, to speak the truth about Thanksgiving, and the truth is this. Thanksgiving is really not such a terrific holiday...." (Michael J. Arlen, "Ode to Thanksgiving." The Camera Age: Essays on Television . Penguin, 1982)
Pose a Question Related to Your Subject
Follow up the question with an answer, or an invitation for your readers to answer the question.
"What is the charm of necklaces? Why would anyone put something extra around their neck and then invest it with special significance? A necklace doesn't afford warmth in cold weather, like a scarf, or protection in combat, like chain mail; it only decorates. We might say, it borrows meaning from what it surrounds and sets off, the head with its supremely important material contents, and the face, that register of the soul. When photographers discuss the way in which a photograph reduces the reality it represents, they mention not only the passage from three dimensions to two, but also the selection of a point de vue that favors the top of the body rather than the bottom, and the front rather than the back. The face is the jewel in the crown of the body, and so we give it a setting." (Emily R. Grosholz, "On Necklaces." Prairie Schooner , Summer 2007)
State an Interesting Fact About Your Subject
" The peregrine falcon was brought back from the brink of extinction by a ban on DDT, but also by a peregrine falcon mating hat invented by an ornithologist at Cornell University. If you cannot buy this, Google it. Female falcons had grown dangerously scarce. A few wistful males nevertheless maintained a sort of sexual loitering ground. The hat was imagined, constructed, and then forthrightly worn by the ornithologist as he patrolled this loitering ground, singing, Chee-up! Chee-up! and bowing like an overpolite Japanese Buddhist trying to tell somebody goodbye...." (David James Duncan, "Cherish This Ecstasy." The Sun , July 2008)
Present Your Thesis as a Recent Discovery or Revelation
"I've finally figured out the difference between neat people and sloppy people. The distinction is, as always, moral. Neat people are lazier and meaner than sloppy people." (Suzanne Britt Jordan, "Neat People vs. Sloppy People." Show and Tell . Morning Owl Press, 1983)
Briefly Describe the Primary Setting of Your Essay
"It was in Burma, a sodden morning of the rains. A sickly light, like yellow tinfoil, was slanting over the high walls into the jail yard. We were waiting outside the condemned cells, a row of sheds fronted with double bars, like small animal cages. Each cell measured about ten feet by ten and was quite bare within except for a plank bed and a pot of drinking water. In some of them brown silent men were squatting at the inner bars, with their blankets draped round them. These were the condemned men, due to be hanged within the next week or two." (George Orwell, "A Hanging," 1931)
Recount an Incident That Dramatizes Your Subject
"One October afternoon three years ago while I was visiting my parents, my mother made a request I dreaded and longed to fulfill. She had just poured me a cup of Earl Grey from her Japanese iron teapot, shaped like a little pumpkin; outside, two cardinals splashed in the birdbath in the weak Connecticut sunlight. Her white hair was gathered at the nape of her neck, and her voice was low. "Please help me get Jeff's pacemaker turned off," she said, using my father's first name. I nodded, and my heart knocked." (Katy Butler, "What Broke My Father's Heart." The New York Times Magazine , June 18, 2010)
Use the Narrative Strategy of Delay
The narrative strategy of delay allows you to put off identifying your subject just long enough to pique your readers' interest without frustrating them.
"They woof. Though I have photographed them before, I have never heard them speak, for they are mostly silent birds. Lacking a syrinx, the avian equivalent of the human larynx, they are incapable of song. According to field guides the only sounds they make are grunts and hisses, though the Hawk Conservancy in the United Kingdom reports that adults may utter a croaking coo and that young black vultures, when annoyed, emit a kind of immature snarl...." (Lee Zacharias, "Buzzards." Southern Humanities Review , 2007)
Use the Historical Present Tense
An effective method of beginning an essay is to use historical present tense to relate an incident from the past as if it were happening now.
"Ben and I are sitting side by side in the very back of his mother's station wagon. We face glowing white headlights of cars following us, our sneakers pressed against the back hatch door. This is our joy—his and mine—to sit turned away from our moms and dads in this place that feels like a secret, as though they are not even in the car with us. They have just taken us out to dinner, and now we are driving home. Years from this evening, I won't actually be sure that this boy sitting beside me is named Ben. But that doesn't matter tonight. What I know for certain right now is that I love him, and I need to tell him this fact before we return to our separate houses, next door to each other. We are both five." (Ryan Van Meter, "First." The Gettysburg Review , Winter 2008)
Briefly Describe a Process That Leads Into Your Subject
"I like to take my time when I pronounce someone dead. The bare-minimum requirement is one minute with a stethoscope pressed to someone's chest, listening for a sound that is not there; with my fingers bearing down on the side of someone's neck, feeling for an absent pulse; with a flashlight beamed into someone's fixed and dilated pupils, waiting for the constriction that will not come. If I'm in a hurry, I can do all of these in sixty seconds, but when I have the time, I like to take a minute with each task." (Jane Churchon, "The Dead Book." The Sun , February 2009)
Reveal a Secret or Make a Candid Observation
"I spy on my patients. Ought not a doctor to observe his patients by any means and from any stance, that he might the more fully assemble evidence? So I stand in doorways of hospital rooms and gaze. Oh, it is not all that furtive an act. Those in bed need only look up to discover me. But they never do." ( Richard Selzer , "The Discus Thrower." Confessions of a Knife . Simon & Schuster, 1979)
Open with a Riddle, Joke, or Humorous Quotation
You can use a riddle , joke, or humorous quotation to reveal something about your subject.
" Q: What did Eve say to Adam on being expelled from the Garden of Eden? A: 'I think we're in a time of transition.' The irony of this joke is not lost as we begin a new century and anxieties about social change seem rife. The implication of this message, covering the first of many periods of transition, is that change is normal; there is, in fact, no era or society in which change is not a permanent feature of the social landscape...." (Betty G. Farrell, Family: The Making of an Idea, an Institution, and a Controversy in American Culture . Westview Press, 1999)
Offer a Contrast Between Past and Present
"As a child, I was made to look out the window of a moving car and appreciate the beautiful scenery, with the result that now I don't care much for nature. I prefer parks, ones with radios going chuckawaka chuckawaka and the delicious whiff of bratwurst and cigarette smoke." (Garrison Keillor, "Walking Down The Canyon." Time , July 31, 2000)
Offer a Contrast Between Image and Reality
A compelling essay can begin with a contrast between a common misconception and the opposing truth.
"They aren't what most people think they are. Human eyes, touted as ethereal objects by poets and novelists throughout history, are nothing more than white spheres, somewhat larger than your average marble, covered by a leather-like tissue known as sclera and filled with nature's facsimile of Jell-O. Your beloved's eyes may pierce your heart, but in all likelihood they closely resemble the eyes of every other person on the planet. At least I hope they do, for otherwise he or she suffers from severe myopia (near-sightedness), hyperopia (far-sightedness), or worse...." (John Gamel, "The Elegant Eye." Alaska Quarterly Review , 2009)
'Whack at Your Reader at Once': Eight Great Opening Lines
What Is a Compelling Introduction?
How to Structure an Essay
Hookers vs. Chasers: How Not to Begin an Essay
Development in Composition: Building an Essay
Examples of Great Introductory Paragraphs
How To Write an Essay
How to Write a Good Thesis Statement
How to Write a Great Essay for the TOEFL or TOEIC
Write an Attention-Grabbing Opening Sentence for an Essay
How to Develop and Organize a Classification Essay
6 Steps to Writing the Perfect Personal Essay
A Guide to Using Quotations in Essays
What Is Expository Writing?
The Introductory Paragraph: Start Your Paper Off Right
By clicking "Accept All Cookies", you agree to the storing of cookies on your device to enhance site navigation, analyze site usage, and assist in our marketing efforts.
Skip to primary navigation
Skip to main content
Skip to primary sidebar
India's Largest Career Transformation Portal
30 Best Quotes for Essay Writing
January 10, 2022 by Karan
The essay is an independent, educational, and scientific student research. In writing this paper, students master the methods and gain the ability to conduct research. In addition, essay writing helps form the student's creative thinking, test the skills of collecting, analyzing, and interpreting literature, and formulate conclusions and suggestions.
Successful essay writing depends on strict adherence to the basic requirements. These requirements relate primarily to the scientific level of the work, its content, structure, form of presentation of the material, and design. The teacher may not accept works in violation of state standards and established requirements. Inconsistencies in the design can significantly affect the final evaluation of the work. The student's compliance with all the requirements for writing and design of the essay instills certain skills in conducting research, which will be useful in creating other types of papers.
All of the above points are important to gain the ability to complete an essay. However, this is not an as simple type of student paper as it may seem at first glance. Students often have difficulty in both essay writing and designing. Fortunately, today everyone can find someone to write a paper online. It is only necessary to pay the set price. The best writers work for an online company DoMyEssay. To get their help, you should visit the site and request, "Please, do an essay for me ." The high quality and reliability of writing services are guaranteed for everyone.
TABLE OF CONTENTS
Requirements for Quotes & References in Essay Writing
A compulsory component of any scientific work is a scientific citation. It is essential to cite the source from which the materials or individual results are borrowed or the ideas and conclusions based on which the problems, tasks, issues to which the work is devoted are developed. Such links make it possible to find relevant sources, check the accuracy of citations, obtain the necessary information about these sources.
The use of references in essays is mandatory and is used in the following cases:
When quoting fragments of text, formulas, tables, illustrations;
When paraphrasing, non-verbal reproduction of a fragment of another's text;
When analyzing the content of other publications in the text;
When referring to other publications where the material to be discussed is more complete.
The absence of a link is a copyright infringement, and an incorrect link is considered a serious error. All sources cited in the list of references must be indicated in the text of the paper.
Importance of Correct Citation in Student Papers
The importance of citation is in the need to demonstrate the breadth of research and interest in the publications of other authors, to confirm own arguments with statements from other sources. Text borrowed from other sources is used for this purpose.
Here are three main functions that quotes perform in essay writing :
Places your work in context, creates dialogue;
Pay tribute to the previous work that formed the basis of your research;
Maintains the authenticity and accuracy of scientific literature.
List of Helpful Quotes You Can Use in Your Essay Writing
Below is a list of 30 quotes you can use in your essay writing:
The simplest example is more convincing than the most eloquent sermon (Lucius Annec Seneca);
It is not people who need rules, but rules need people (S. Dube);
The one who is no longer able to serve as anything serves as a good example (Andre Siegfried);
Take an example from your elders, while they behave approximately (Jerzy Leszczynski);
The need to set a good example for your children robs middle-aged people of all pleasure (William Feder);
Remember: sooner or later, your son will follow your example and not your advice (Pierre Corneille);
An example is stronger than a threat (Pierre Corneille);
Bad examples are stronger than good rules (Joey Locke);
You only have one life. You have to live it as fully as possible (Jojo Moyes);
When life is good, there is no need to argue about it (Ray Bradbury);
There are moments in life that change us once and for all (Jeffrey Deaver);
The reader lives a thousand lives before he dies. The person who never reads experiences only one (George Martin);
On our path in life, we will meet everyone who is destined to meet us (Charles Dickens);
What is the sense of life? Serve others and do good (Aristotle);
Those who illuminate the lives of others will not be left without light themselves (James Matthew Barry);
In general, I live without hesitation, so I always have fun (Francis Scott Fitzgerald);
An example is always more powerful than a sermon (Samuel Johnson);
When it comes to budget, everyone wants to go to heaven, but no one wants to die (Jean Chrétien);
Violating our duty, thereby we violate our rights (Jean-Jacques Rousseau);
You cannot talk about the budget without knowing approximately the figures of its income and expenses (Theodor Herzl);
Civilization road paved with tax receipts (Andrew McKenzie);
If you know how to spend less than you get, then you have the Philosopher's Stone (Benjamin Franklin);
Only two incentives make people work: the thirst for wages and the fear of losing them (Henry Ford);
There is no perfection in the world (Antoine de Saint-Exupery);
You are forever responsible for the one you tamed (Antoine de Saint-Exupery);
It's good where we are not (Antoine de Saint-Exupery);
All adults were children at first, only a few of them remember this (Antoine de Saint-Exupery);
Live and learn (Lucius Annec Seneca);
The end justifies the means (Ignatius de Loyola);
Truth is in wine (Pliny the Elder).
Understand How to Start an Essay with a Quote
Table of Contents
Preparing the introductory paragraph is one of the most challenging tasks in the essay writing process. When compared to other essential sections, the introduction plays a vital role because it is the opening part of an essay that has the responsibility to pull the readers inside the essay. Basically, there are different approaches available to begin the introductory paragraph of an essay. But if you know how to start an essay with a quote, then you can easily grab the attention of your readers. Most of the time, the unique and creative quotation added at the start of an essay will stir the curiosity of the readers and will make them read the entire essay.
Never begin your essay without a catchy hook. A catchy hook is a powerful tool that has the vibes to grab the reader's attention and generate interest in the topic. The hook can be a quote, a fact, a statistic, etc. However, using a quote that is relevant to the topic is one of the most effective ways to begin an essay.
Are you aware of how to start an essay with a quote? If you don't have any idea, then keep on reading this blog post. Here, in detail, we have explained how to find an ideal quote and open an essay with that
What is a Quote?
It is a brief phrase or a section that is taken from the writing or speech of another author or speaker. It is one of the useful tools that is mostly used to write essays, blog posts, and articles. Additionally, the quotations can be utilized during speech delivery.
In general, there are numerous famous quotes on a wide range of subjects, including friendship, life, knowledge, love, and so on. You can look up the most famous quotes from any celebrity, past or present, especially when preparing your written assignments or speeches based on your topic.
There are generally three types of quotes: direct quotes, summary quotes, and Paraphrase quotes. You can start an essay with any kind of quote. The most important points from the first quote are briefly explained in the summary. The paraphrase consists solely of rephrased statements that convey the same meaning as the originals. Direct quotes are the spoken or written words that are quoted.
When writing an essay, students frequently prefer direct quotes over the other two of these three types. However, you can use any of these types of quotes appropriately to preserve the original citation's intended meaning.
Learn How to Start an Essay with a Quote
Wondering how to begin an essay with a quote? Cool! The below-mentioned tips will provide you with a clear idea of how to begin the introductory paragraph of an essay with a quote.
Give preference to your target readers
Before you begin searching for the quote for your essay, first understand the mindset of your target readers and then select a quote suitable for them. The quote that you select should be easy for your readers to relate to and understand. Never choose a quote that is insulting to your readers unless you plan to refute the quote.
In order to catch the attention of the general audience, you can pick quotes from a pop culture celebrity or renowned personality. But to engage with a specific set of audiences, find a quote from a source that matches the interest of your target readers. Remember, the quote you use at the start of your essay should be clear, informative, and shouldn't offend the intelligence of your readers.
Avoid picking a quote that is unfamiliar to your target audience. Choosing a less popular quote will not create any impact on your readers while they read the opening paragraph of your essay. If you feel that the quote you have selected would be unfamiliar to your readers, provide more details on that quote.
Get to know the context of the quote
Don't randomly use quotes that are appealing to you. Before you finalize a quote, identify the original context of that quote. If you have a proper understanding of that quote, then you can determine whether or not that quote would be appropriate to use at the start of your essay.
Identify a quote relevant to the purpose of your essay
The quote that you have selected to use at the beginning of your essay should be relevant to the purpose of your essay. If you use any irrelevant quote at the start of your essay, then your readers will not even read your essay completely. Note that, using a quote mismatching to your essay purpose may easily distract your audience. Say, for instance, if you explain a sensitive topic with a humorous quote, then it won't work for the readers. So, while selecting a quote, make sure to consider the purpose and the tone of the essay.
Never use clichés and popular quotations
Your readers will quickly get bored if you use popular quotes in the same way as every other person. Also, it might make your readers think that you haven't put any effort or haven't taken your target audience into account. So, whenever you choose a quote, say a big no to clichés and frequently used quotations.
Link your quote and point
When selecting a quote to start an essay, give preference to the quote that satisfies your arguments or main points. Your selected quote should sync with your essay topic or thesis. Also, you should remember to explain how the quote supports your opinion or argument about a particular essay topic.
Say, for example, while writing an essay on entrepreneurship topics, suitable to your main points or arguments, you can use quotes from a successful entrepreneur.
Cite the Sources
You must acknowledge the source of all the quotes that you have used in your essay. Specifically, you should mention where you took that quote and who said that quote. Note that, citing the sources would increase the credibility level of your essay.
To present the quotes in your essay, use a proper citation format or style such as the Modern Language Association (MLA), American Psychological Association (APA) style, etc. The standard citation format or referencing style would help the readers to effortlessly identify the source of your quote.
By following all the above-mentioned tips, you can come up with the right quote to start an essay. No matter what quote you have selected for your essay, before including it at the start of your essay, check whether it is matching to the focus of your essay. Usually, the hook statement at the opening of your essay should be specific, clear, engaging, and concise. So, never choose unimpressive opening quotes that offer a boring feel to your essay.
Examples – How to Start an Essay with a Quote
You shouldn't just use the quote at the beginning of the introduction. Use appropriate quotation marks around the quote and punctuate it when you write it. If you don't give credit to where the quote came from, you run the risk of being accused of plagiarism.
In accordance with the standard reference or citation style, whenever you use a quote in your academic essay, you must cite the original source and the author's name.
We have provided a few examples to demonstrate how to properly cite a quote's source using the appropriate citation style or format.
Franklin D Roosevelt once said, "The only thing we have to fear is fear itself".
"I have a dream that my four children will one day live in a nation where they will not be judged by the color of their skin but by the content of their character".(Martin Luther King, Jr., "I have a dream" speech, August 28, 1963). This quote from the great Martin Luther King's speech still remains as a dream. Even in this modern digital world, no change is born; someone somewhere is suffering from racism and discrimination issues and waiting for justice.
Mark Twain (1940) once wrote, "Give every day the chance to become the most beautiful of your life" (p. 235).
"The best definition of man is: a being that goes on two legs and is ungrateful" (Fyodor Dostoyevsky, Notes from Underground, 1864). It looks like human nature is a constant. Maybe Dostoyevsky would have changed his thoughts if he had a chance to live around grateful people.
Essay Introduction Quote Selection
Basically, selecting a quote for beginning an essay is a tedious process that is time-consuming. But whenever you search for a quote, make sure to refer to printed books or credible online websites. The internet is loaded with a lot of fake information and the quote you pick might not be actually a quote. So, whenever you use a quote, check for the original source and the name of the person who said that quote.
For starting an essay, there are many catchy methods available but using a quote as a hook is one of the best methods to grab the attention of the readers. Remember, you may fail to impress your readers if you use a quote mismatched with the essay topic. Therefore, in order to identify an ideal quote suitable to the main points of the essay, invest more time and effort.
Final Words
Hopefully, by now, you will have gained a better understanding of how to start an essay with a quote. In case, you don't know what quote to use in your essay, or if you are unsure of how to start an essay with a quote, then call us immediately. On our platform, we have numerous talented academic writers to offer reliable and cheap essay writing help services online.
To get our essay help, simply book your order by sharing your requirements with us through the order form available on our website. Based on what you send us, we will provide the best assignment writing help for all the academic issues you suffer from
Related Post
220 Amazing Religious Research Paper Topics and Ideas
Read and Understand How to Write a Research Proposal
100+ Controversial Research Topics and Ideas to Focus On
About author.
Jacob Smith
I am an Academic Writer and have affection to share my knowledge through posts'. I do not feel tiredness while research and analyzing the things. Sometime, I write down hundred of research topics as per the students requirements. I want to share solution oriented content to the students.
Comments are closed.
140 Unique Geology Research Topics to Focus On
200+ outstanding world history topics and ideas 2023, 190 excellent ap research topics and ideas, 150+ trending group discussion topics and ideas, 170 funny speech topics to blow the minds of audience, who invented exams learn the history of examination, how to focus on reading 15 effective tips for better concentration, what is a rhetorical analysis essay and how to write it, an ultimate guide on how to write a cv, primary school teacher in australia- eligibility, job role, career options, and salary, get help instantly.
Raise Your Grades with Assignment Help Pro
Testimonials
Plans & Pricing
Free GRE Practice Test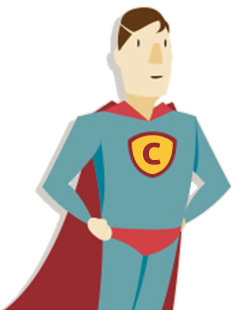 Study Like a Superhero!
Track your strengths and weaknesses
Study only what you really need. Anytime. Anywhere
Learn from expert tutors who are just a phone call away
Join over 172,586 students who are studying the smart way!
21 Killer GRE Essay Quotes You Should Be Using Right Now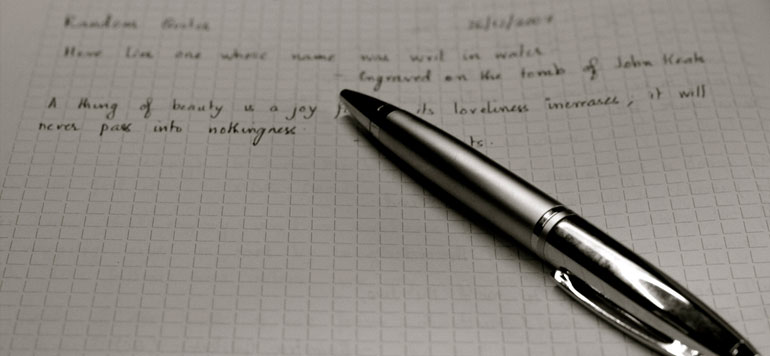 By Jitta Raghavender Rao • GRE Writing
"[A] quotation is a handy thing to have about, saving one the trouble of thinking for oneself, always a laborious business." – A.A. Milne
Chances are you too know a few famous quotes, but you probably don't use them. I know so, because I'm guilty of neglecting quotes on the GRE.
So, why should you use essay quotes on the GRE?  To start with, the right use of quotes in essays augments the power of your arguments and makes your essays appear more convincing. Plus, essays with quotes tend to score better than essays without them, because of the initial impact the use of quotes create on the reader, and help strengthen your point.
But we need to exercise prudence. Only use quotes as is, if you are convinced that paraphrasing would lower the impact or change the meaning of the original author's words or when the argument could not be better expressed or said more succinctly.
Here is how you make sure you are doing it right.
How do I incorporate quotes into my essay?
At times, an essay can appear painfully discorded if the quotations are out of place or if the essay is too stuffed with quotes.
So, what should you do to avoid this?
A great quote plays one or more roles from the following:
creates the initial impact on the essay grader
makes your essay look more promising and interesting
establishes credibility
concludes the essay with a point to contemplate
If the quote doesn't serve any of the above then you are forcing it into the essay and this could do more harm than good.
You should start writing your essay with a quote that lays foundation to the main idea behind the essay. This can have a major impact on the evaluator. You can also comment on the quotation in this introductory paragraph if you wish. Either way, to get a perfect score on the GRE essay, use a relevant quote strategically but don't force it into the essay.
Can I alter the structure of the quotation?
Using the exact words from the original source is called quoting. You should quote when you believe that the way the original author expresses an idea is the most effective way to communicate the point you wish to make. If you want to borrow an idea from the author but don't put the idea in their exact words, then it's called paraphrasing. (but remember that you still have to cite the original author even when you are paraphrasing)
For example, Ronald Reagan said, "Trust, but verify." You can alter the quotation on your own according to the passage, by saying: 'To paraphrase Ronald Reagan's famous quote, "It is easier to trust when you can verify."' By doing this, you are not only citing the original author, but also gaining extra points for using your own version of the quote.
How many quotes should I use?
If you deploy a lot of quotations in your essay, it appears as though several people are talking about the topic apart from yourself. This would downplay your own voice and leaves little room for your own ideas. It is your essay and it should be your voice that needs to be heard, not some notable/famous person's. Quote as infrequently as possible. So, don't cram every quote you know into the essay. As a rule of thumb, refrain from using more than 2 quotes in any essay. (One in the introductory paragraph and the other if necessary in the conclusion)
How do I introduce the quote in my own words?
The last thing you would want is get your score cancelled on account of plagiarism. It's highly recommended that you cite the author of the quotation. If you don't cite, you may give the impression that you claim to be the original author and that could result in plagiarism. You should place the quote in double quotation marks. Here is an example usage citing the author:
Thomas Jefferson once said "The will of the people is the only legitimate foundation of any government, and to protect its free expression should be our first object."
Categorization of GRE Essay Topics
The fascinating thing about the GRE essay topics is that they're already published on the official ETS website. This may sound crazy because giving out the questions in advance is not normal. Now, use this to your advantage. You can find all the GRE essay topics on the official ETS website .
But there's a catch! You were expecting a few, right?
Well, there are close to 200 topics in all – far too many to practice responses in advance. Also, practicing each of these topics is not advisable as it is going to take a lot of time and effort and there is no point in mugging them up. You could as well spend this time on learning some math. However, there's a good news. Just scanning through these two lists will give you an excellent idea of the types of issues and arguments that show up on test day.
I just made things a bit easy for you, though. Most of the topics that show up on the GRE essay section can be broadly grouped into five categories.
Government/Politics
Sciences and Technology
So, next time when you practice writing an essay response, make sure you write at least one essay from each of these categories. And memorize a few quotes related to each one of these topics, as they will be handy.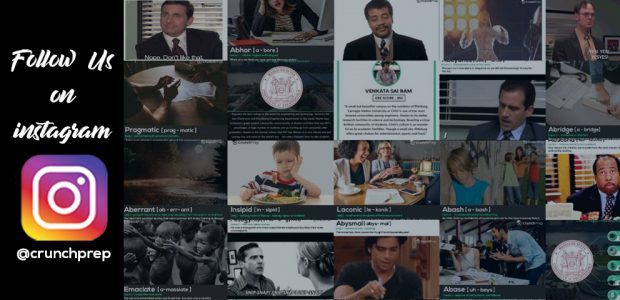 Follow us on Instagram
List of most useful essay quotes
I've compiled a list of easy-to-digest quotes that should help you write the perfect essay. Bookmark this page NOW for future reference.
The following quotes from great thinkers have been selected based on their relevance to common GRE essay topics and for their ease of usage.
The only good is knowledge and the only evil is ignorance – Socrates
A people that value its privileges above its principles soon loses both – Dwight D. Eisenhower
In theory, there is no difference between theory and practice. But in practice, there is – Yogi Berra
A little inaccuracy can sometimes save a ton of explanation – H.H Munro
Any intelligent fool can make things bigger, more complex and more violent. It takes a touch of genius – and a lot of courage – to move in the opposite direction – E. F. Schumacher
A consensus means that everyone agrees to say collectively what no one believes individually – Abba Eban
Non-cooperation with evil is as much a duty as is cooperation with good – Mohandas Gandhi
Whatever government is not a government of laws, is a despotism, let it be called what it may – Daniel Webster
Good people do not need laws to tell them to act responsibly, while bad people will find a way around the laws – Plato
Far and away the best prize that life offers is the chance to work hard at work worth doing – Theodore Roosevelt
It is dangerous to be right, when the government is wrong – Voltaire
The will of the people is the only legitimate foundation of any government, and to protect its free expression should be our first object – Thomas Jefferson
No nation is fit to sit in judgment upon any other nation – Woodrow Wilson (28th U.S President)
The artist is nothing without the gift, but the gift is nothing without work – Emile Zola
The world is full of educated derelicts – Calvin Coolidge
A lie gets halfway around the world before the truth has a change to get its pants on – Winston Churchill
It's not the size of the dog in the fight, it's the size of the fight in the dog – Mark Twain
Life contains but two tragedies. One is not to get your heart's desire, the other is to get it – Socrates
If women didn't exist, all the money in the world would have no meaning – Aristotle Onasis
Men are not disturbed by things, but the view they take of things – Epictetus
As a rule, men worry more about what they can't see than about what they can – Julius Caesar
Now, these are a handful of quotes. The goal is to memorize 5 or 6 of your favorite quotes so you'll be able to contextually fit one into the essay on the test day. While practicing, you may look at the list of quotes found above however, if you can remember a specific quote apposite to your essay topic, try to use it – one quote for every essay.
For those avid writers, who believe the number of quotes above are too low, we have the right tool for you. Ellipsoid created a random quote generator tool that draws 5 famous quotes from Goodreads every time you reload the page. The good news is these 5 quotes are always theme based so you know where to use them.
Writing essays isn't all about the substance. It's the basics that many of us forget. If you are going to put in the time to practice writing essays, might as well maximize the score you could get by deploying a quote in your essays.
So, what's your favorite quote?
Other posts you'll love: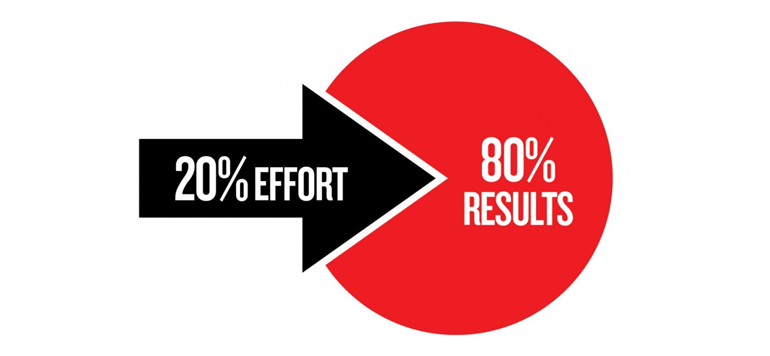 DID YOU ENJOY READING THIS POST?
If so, subscribe to updates and receive exclusive weekly GRE resources and tips. Also get a FREE COPY of our eBook, GRE Prep the Smart Way! (Valued at $30)
No spam, unsubscribe any time!
20 Comments to "21 Killer GRE Essay Quotes You Should Be Using Right Now"
i think it is difficult to remember even these 21 quotes in the exam. any tips to remember them will be helpful. thanks
Yes, it is rather difficult to remember all the 21 quotes, which is why we asked you to pick a few of your favorite ones from the list. Plus, the only way you can remember these quotes is by using them while you practice AWA essays.
Happy Studying! 🙂
I personally memorize the ones that can be useful in more than one topic, and as said learn the ones you like most.
Quote number 5… oh, Albert. You make my bricks fall off. As to you, Mr. Kaundinya, I might win a brand spankin' new tablet thanks to your quotes. I'm sure my D.A.R.E essay will be awesome.
I found that they are advantageous,but i don't think that i can get used of them in a short time.
thnx for these awesome quotes guys.i'm damn sure that the'll help a looooooooot in improving my skills.
Super glad to know they helped you, Bhavya! Hope you'll kill some essays with these quotes now. 🙂
It is really helpful
It Is Realy Inspiring $ Motivating I Am So Interested To It!
Thenks A Heap It Is Realy Inspiring And Motivating!
Yeah…awesome list
I must say you have high quality content here. Your content can go viral.
Thanks for your updates. I love your all status updates. Can you please update more for facebook . I am a big fan of you. I am waiting for your reply.
Wow! This is the fantastic technique to use quotes in essay, because this think bring something new in essay writing. I'm big fan of your after reading this article.
Very helpful
I liked those quotes
Those quotes are amazing….. I'm sure that it it will help in writting essays
Glad it helped, Merin! Feel free to message us if you have any questions! 🙂
Leave a Reply Cancel reply
Your email address will not be published. Required fields are marked *
This site uses Akismet to reduce spam. Learn how your comment data is processed .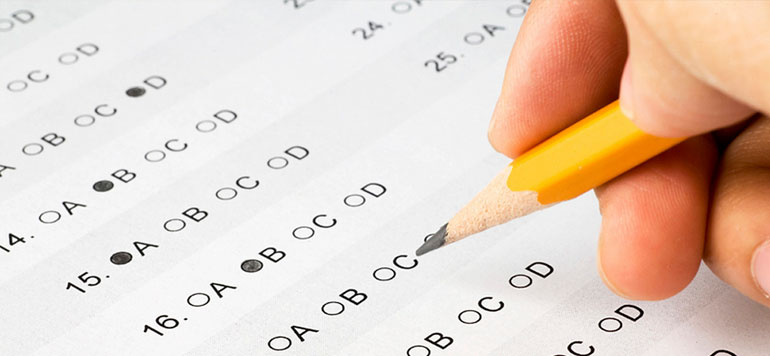 Download The Free GRE Guide (Valued at $30)
Also get Free GRE tips directly in your inbox!
How to Start an Essay With a Quote With Examples
31 July 2023
last updated
Students must prepare outstanding essays to meet their academic expectations. Basically, the way that learners introduce their work plays a crucial role in determining the grades they achieve. In this case, direct quotes provide an appropriate way that learners can present their work. Then, successful essayists must rely on proper guidelines when using quotes in their work. Also, this guide on how to start an essay with a quote provides practical steps that one must follow. In turn, students should avoid using clichés by obtaining unique quotes from credible scholarly sources. Besides, authors should provide the context for quotes, which helps readers to understand their importance in academic essays. Further on, successful scholars focus on ensuring that direct quotes relate to a thesis statement. Moreover, essayists should provide correct in-text citations, following the MLA 8, APA 7, Harvard, or Chicago/Turabian referencing formats. Finally, students should follow the necessary guidelines when using block quotes to avoid unnecessary plagiarism cases.
General Guidelines for Starting an Essay With a Quote
Academic essays are practical tools that learners use to communicate specific ideas. Basically, the essay's introduction determines if the targeted audience reads through the entire work. For example, there are different methods that writers can use to begin an essay to impress targeted readers. In this case, using a quote is one of the ways that scholars apply when beginning their essays. Such quotes, attention grabbers, capture the reader's mind. Also, one may use quotes made by famous leaders, politicians, academicians, or individuals they know. In turn, one must introduce all forms of quotes effectively to enhance clarity in a research paper .
Types of Quotes
One can use various types of quotes to begin an essay. Basically, the most common examples of quotations include paraphrase, summary, or direct quotes. Firstly, paraphrases refer to reworded statements that bear the same meaning as original phrases. In this case, writers ensure that facts remain intact. Secondly, a summary gives a brief account of the main points in the initial quote. Thirdly, a direct quote contains all the spoken words. In turn, students copy and paste direct quotes without altering any expression. Hence, authors must use these three forms effectively to avoid interfering with the original citation's actual meaning.
Using a Quote as a Hook
Quotations, at the beginning of an essay, act as a hook. For instance, outstanding writers use appropriate quotes and phrases to capture the reader's attention. Basically, the approach prevents readers from getting bored when reading through academic essays. In practice, a hook refers to one or two sentences in an article that helps readers decide if they will understand the content. Moreover, a prudent author must make an appropriate decision when selecting necessary phrases to include in the introduction by considering the rules on how to start an essay with a quote. In turn, quotes must lure the audience into reading the entire work. Hence, quotes used to start an essay must act as a hook by capturing the reader's attention.
Starting an Essay With a Perfect Quote
1. qualities of a suitable quote.
Quotations record the exact language used by a different person in writing or speech. For example, writers should make wise decisions when selecting correct quotes for their essays. Basically, appropriate quotes enhance the essay's meaning. In this case, students must select a quote that relates to the central theme and the chosen topic. Also, making the right selection prevents a possible distraction when reading an essay. Hence, one should select a quote related to the chosen subject to avoid potential distractions when reading written papers.
A. Memorable Quotes
Memorable quotes are suitable for use in academic papers. For example, authors should find short and unforgettable quotes that relate to the topic in question. In this case, the strategy attracts the reader's attention and interest. Besides, the audience can recall a specific quote when reading the content. In turn, the approach ensures that readers relate the content to the opening quote. Therefore, one should choose a memorable quote to capture the reader's attention.
B. Clear and Short Quotes
Clear and short quotes play a crucial role in promoting the essay's quality. For instance, the writer should select comprehensible quotes. The choice prevents possible interference with the intended meaning of details provided to support arguments. In practice, short quotes play a crucial role in enhancing the quote's clarity. Readers can grasp the meaning of short quotes with a lot of ease. Long quotes may distract the intended conception of basic ideas. Therefore, readers should identify concise and comprehensible quotes that relate to the topic directly.
C. Credible Quotes
Credible quotes help prudent writers to start their essays. For instance, students should obtain quotes from reliable sources . Basically, one should provide definitive evidence concerning quotes used in starting an essay. In practice, one should identify a particular person who spoke quoted words to avoid plagiarism. Also, the most appropriate strategy is to obtain a quote from an acceptable academic source. Then, an outstanding writer should quote experts, artistic and historical figures, and prominent political leaders. In turn, the approach elevates the content's quality since notable individuals provide reliable details in their speeches. Moreover, credible quotes enhance the essay's authority on a particular topic. Therefore, outstanding essays begin with accurate quotes.
2. The Essay's Context
The essay's context determines quotes that students choose when starting an essay. Basically, prudent writers do not rely on quotes to tell their stories. Instead, they provide a context that allows readers to understand used quotations. For example, one should provide a setting that reveals the basic scene for when, where, and under what circumstances an excerpt appears. Moreover, writers should explain when a prominent person spoke quoted words and their intended meaning. Hence, scholars should provide the context for quotes used at the beginning of an essay.
3. Incorporating Quotes
Writers should take the necessary caution when starting an essay with a quote to avoid misguiding the targeted audience. Basically, students should identify a person who spoke quoted words. For example, this approach helps readers to determine where a quotation begins. In this case, prudent writers avoid ordinary quote attributions like "he or she said" to enhance their work quality. Instead, one should use alternative verbs to introduce a specific quote in the introduction. Hence, some of the verbs that students should use are:
Scholars should use different verbs to show a high ingenuity level in presenting quotes. For instance, one should apply specific verbs accordingly to avoid monotony when reading academic essays. In this case, the practical choice of introducing verbs makes one's work outstanding. Hence, learners should select appropriate verbs to submit selected quotes.
A. Significance of Quotes
Students should explain the significance of used quotations. Basically, after inserting quotes, writers should explain their context and attribution. In this case, readers require an adequate assessment of the quote's importance in a paper. Then, this approach helps readers to understand the significance of quotes in strengthening essays. Besides, a satisfactory explanation enhances the clarity and comprehensibility of the content presented. In turn, it shows the writer's ingenuity in presenting facts that provides an adequate account of the topic. Therefore, one should give a clear description of the quotation's significance.
B. Connecting Quotes
Authors should not leave quotes as independent sentences. For instance, one should avoid leaving quotes as stand-alone sentences, even after providing the context. For example, a stand-alone quote disrupts the flow of ideas in an academic paper. In practice, one should incorporate in-text citations in a way that enhances the fluency of ideas. Basically, the process ensures that readers can understand how various concepts connect throughout an essay structure . Hence, writers should not leave quotes as independent clauses in the essay's body to avoid possible interruptions.
Avoiding a Cliché When Starting an Essay With a Quote
Prudent students avoid using clichés when including quotes in their essays. Basically, a cliché refers to a famous quotation similarly used by many individuals. For example, popular phrases tend to bore and distract readers. In most cases, readers come across popular phrases in various essays and articles. Moreover, clichés make such readers feel that authors do not carry out adequate research before writing. In turn, using popular phrases as opening statements may motivate readers to consider essays as substandard texts. Hence, a writer must avoid using clichés as opening statements in written pieces.
Outstanding essays begin with a phrase that hooks readers. Basically, opening statements should grab the reader's attention and satisfy their interest. In this case, students should ensure that opening quotes follow a format that creates a desire to read essays. For example, quotes must involve a question, a surprise, or an exciting concept. Then, one should not assume that the entire work is a reliable essay. Instead, writers should identify a quote that gets readers to the main point of the article with a good attention grabber. Besides, the strategy ensures that the intended audience goes through the entire essay. Hence, an outstanding writer uses a phrase that hooks the reader's attention.
2. Uniqueness
Exceptional essays contain unique opening statements. For instance, students must identify a unique phrase to introduce their subjects. Basically, adequate research enables authors to identify outstanding quotes that relate to their essay topics . Moreover, scholars must find credible sources and essays related to essay topics before choosing appropriate quotes. In turn, useful research enables one to determine if a selected passage is unique or a cliché. Besides, one may rely on peers to choose an appropriate quote for starting an essay. Hence, adequate research helps one to identify an exceptional quote to introduce a written piece.
3. Using Different Types of Quotes
Writers should use different types of quotes to make introductions appear exceptional. For instance, one may use a question, descriptive words, or a statement that enhances curiosity. Basically, a question motivates readers to think about the topic and read the entire essay. Then, descriptive words create an image in the reader's mind that connects to the whole purpose of writing. Besides, writers should use quotes that make readers curious to know the whole story. In turn, these three forms of quotes make an essay look outstanding to readers. Hence, one must consider using different types of quotes when introducing pieces.
4. Considering Readers
Prudent writers consider their target audience when selecting necessary quotes. For instance, one must ensure that the audience understands quotes used in introducing an essay. Basically, students should examine the intended audience and understand their interests. In this case, a good example is when scholars decide to write an essay with a quote on real democracy in the United States. Then, writers should use a quote from a famous politician in the United States. Besides, such citations must relate to democracy. In turn, using a quote from a religious leader, a poet, or an ordinary citizen may not suit the targeted audience because readers may have a specific political interest. Hence, authors must consider the audience's needs when selecting an appropriate quote for starting an essay.
Making a Quote Relevant When Starting an Essay
Quotes used in a paper must relate to the essay's topic. Basically, prudent writers rely on effective planning strategies to ensure that they obtain necessary quotes for their articles. In this case, adequate background research enables essayists to identify the most effective quotes to enhance the quality of their work. Moreover, the approach allows writers to compare various quotes and identify the one that supports their essays effectively. Hence, one must rely on adequate preparation to ensure that quotes relate to compositions.
Peer Review
Peer review is a crucial process in ensuring that quotes relate to the essay's topic. For example, essayists should consider giving their colleagues their pieces to read and give critiques. Basically, the process helps them to identify common flaws in written articles. Then, one of the mistakes that peers can help determine is the absence of a relevant quote in an essay. In turn, authors should ensure that readers understand the meaning and importance of quotes in their work. Hence, peer review is an essential process in ensuring that quotes relate to the content presented.
MLA 8, APA 7, Harvard, and Chicago/Turabian: Formatting a Quote Correctly in Starting an Essay
Learning institutions require students to follow specific guidelines when preparing their essays. Basically, the most common forms include MLA 8, APA 7, Harvard, and Chicago/Turabian styles. In turn, these formatting styles rely on different quoting rules. In this case, students must provide accurate in-text citations for each quote used in an essay. Hence, possible guidelines that one should follow when quoting are:
1. Formatting a Quote in MLA 8
Essayists should provide adequate details when starting an essay with a quote. As a rule, the MLA referencing style requires giving the author's name and the page containing the quote. Sometimes, writers may obtain a quote from a website. In such cases, in-text citations should include paragraph numbers. Moreover, one should use a space to separate the author and the page or paragraph number in quotations. Hence, citation schemes that one should use for quotes in MLA 8 are:
MLA 8 parenthetical citation – One should use "(Author Page)" for quotes obtained from scholarly sources and "(Author Paragraph No.)" for phrases obtained from a website. In this case, the phrase "par.," followed by a period, should precede the actual number of the paragraph containing the quote.
Actual parenthetical citation example for a quote in MLA 8 – President Kennedy argued that "in a time of domestic crisis, men of goodwill and generosity should be able to unite regardless of party or politics" (Iodice 3).
Narrative citations in MLA 8 – Students should use the phrase "According to…," to introduce a quote. In this case, page or paragraph numbers should appear in brackets at the end of the sentence containing the citation.
An actual example of a narrative citation for a direct quote in MLA 8 – According to Iodice, President Kennedy stated that "we are committed to a worldwide struggle to promote and protect the rights of all who wish to be free" (3).
2. Formatting a Quote in APA 7
Students should identify the source's author, publication date of the source containing the quote, and its page or paragraph number from where it is copied and pasted. Basically, the APA referencing style requires essayists to obtain quotes from credible sources. In this case, writers must identify academic sources providing quotes. Also, an actual in-text citation should contain the author's name, publication year, and page or paragraph number. In turn, one should separate these three details with a comma. Hence, guidelines that a scholar should follow when formatting quotes in APA 7 are:
APA 7 parenthetical citations scheme – In-text citations should appear as (Author, Year, p. or para. No).
Actual example of a quote cited in APA 7 – President Kennedy stated that "we are committed to a worldwide struggle to promote and protect all who wish to be free" to show the primary objective of the federal leadership (Iodice, 2017, p. 3).
APA 7 narrative citations – Students should use the phrase "According to…," to introduce a quote.
An actual example of a narrative citation for a quote in APA 7 – According to Iodice (2017), President Kennedy stated that "we are committed to a worldwide struggle to promote and protect the rights of all who wish to be free" (p. 3).
3. Formatting a Quote in Harvard
Essayists should avoid all forms of plagiarism when providing quotes in Harvard. As a rule, in-text citations should identify the author and publication date. In this case, authors should give the page number containing the quote. Hence, examples that one should follow when formatting quotes in Harvard style are:
Harvard parenthetical citations scheme – In-text citations should appear as (Author Year, page or paragraph number).
Actual example for a quote in Harvard – President Kennedy specified that "we are committed to a worldwide struggle to promote and protect all who wish to be free" to show the primary objective of the federal leadership (Iodice 2017, p. 3).
Harvard narrative citations for a quote – Essayists should use the phrase "According to…," to introduce a quote.
An actual example of a narrative citation for a quote in Harvard – According to Iodice (2017), President Kennedy stated that "we are committed to a worldwide struggle to promote and protect the rights of all who wish to be free" (p. 3).
4. Formatting a Quote in Chicago/Turabian
Writers should provide in-text citations as footnotes. In this case, each quote should have a footnote callout. Besides, one should give the page number containing the quote. Hence, an example of an in-text citation for a quote in Chicago/Turabian is:
A quote that has a footnote callout in Chicago/Turabian – President Kennedy stated that "we are committed to a worldwide struggle to promote and protect the rights of all who wish to be free." 1
A footnote example for a quote in Chicago/Turabian, which corresponds to this callout – 1. Emilio Iodice, "The Courage to Lead: The Leadership Legacies of American Presidents John Fitzgerald Kennedy and Theodore Roosevelt," Journal of Values-Based Leadership 10, no. 1 (January 2017), 3. https://doi.org/10.22543/0733.101.1176.
Using "They Say, I Say" Format When Starting an Essay With a Quote
Academic writing requires presenting sources and ideas effectively to readers. For example, "they say, I say" forms allow one to enter into a conversation about ideas between the content, reader, and sources. Also, this style reflects the writer's level of critical thinking. In turn, the set-up helps essayists to organize ideas in relationship to the main theme. Hence, some templates for starting an essay with a quote that one can use are:
President Kennedy stated that "…" . On the other hand, President Roosevelt believed that "…" .
Author X contradicts himself in stating that. At the same time, he argues that "…" . In turn, he also implies that "…" .
I agree that "…" .
She argues that … , and I agree with her statement because "…" .
I have always believed that "…" .
As the prominent philosopher X puts it, "…" .
Using Block Quotes When Starting an Essay
Writers may decide to use block quotes for starting their essays. Basically, specific referencing styles have different rules for including block quotes. Hence, citation guidelines that essayists can use to format their quotes are:
1. Citing Block Quotes in MLA 8:
One should place a quotation, which is more than four lines, as a free-standing block. As a rule, students should omit curved quotation marks in MLA 8. In this case, quotes should start at 0.5 inches from the left margin. Moreover, parenthetical citations should appear at the end of the quote, after the closing punctuation marks.
2. Citing Block Quotes in APA 7
Block quotes in APA 7th edition contain more than forty words. Basically, writers should omit double quotation marks and indent quotes at 0.5 inches from the left margin. In turn, parenthetical citations, which contain page numbers, should follow closing punctuation marks.
3. Citing Block Quotes in Harvard
Long quotes in Harvard referencing should contain between forty and fifty words. In this case, block quotes should begin on a separate line after a colon. Besides, one should indent essays at 0.5 inches from the left margin. Finally, parenthetical citations should follow closing punctuation marks in block quotes.
4. Citing Block Quotes in Chicago/Turabian
Blockquotes in Chicago/Turabian contain five or more lines. As a rule, one should indent quotations at 0.5 inches from the left margin. Basically, scholars should offset block quotations by using different or smaller fonts used in the rest body sections. In turn, a sentence preceding a long quote should identify the source and the author. Besides, it should end with a colon. As a result, writers should include the page containing the citation, inside rounded brackets.
Connecting a Particular Quote to a Thesis Statement
Quotes play an instrumental role in enhancing the credibility and validity of arguments presented in essays. In this case, suitable quotes show that arguments depend on facts. Besides, quotes make academic essay writing appear more professional and thoughtful. However, students make the following mistakes that lower their essay's quality:
Writers drop their quotes without considering their significance in supporting written pieces. In this case, successful authors should avoid this mistake by selecting quotes that relate to the essay's topic.
Scholars fail to support quotes by using their words. In turn, outstanding writers should avoid this mistake by introducing citations with their words. As a result, the strategy helps to link a particular quote to other details provided in an essay.
Authors fail to show the connection between their quotes and a thesis statement . Basically, a copied and pasted quote must be related to a thesis statement. In turn, prudent essayists ensure that their quotes support central arguments in academic essays.
Summing Up on How to Start an Essay With a Quote
Learning institutions require scholars to write essays to meet the necessary academic requirements. Basically, the way in which learners introduce their work plays a crucial role in determining the grades they achieve. In this case, direct quotes provide an appropriate way that authors can present in their works. However, an essayist must rely on proper guidelines on how to start an essay with a quote. Hence, some tips that one must remember when using quotes are:
avoid using clichés for quotations;
use unique and credible quotes;
provide the context for the quote;
ensure that a quote relates to a thesis statement;
include correct in-text citations, following the rules of MLA 8, APA 7, Harvard, or Chicago/Turabian formats where applicable;
follow the necessary guidelines when using block quotes.
Useful Articles
How to write a personal narrative essay: easy steps, how to write an essay about yourself with tips and examples, free personal narrative examples: basic guidelines with tips, how to write a character analysis essay with examples and tips, how to write a critical response essay with examples and tips, 723 informative essay topics & ideas, how to write a term paper with examples and tips, how to write a visual analysis essay: format, outline, and example, 492 problem and solution essay topics: lists & ideas, main 5 parts of an essay: easy guidelines for writers.
How to write an Essay about a Quote
Teachers often ask you to write an essay about a quote. It's a way of getting you to think deeply about the concepts that quotes encompass.
You'll need to dig deeply into what the quote means and what it reveals about the world.
In this post, I'm going to give you some guidance to get you started on writing that essay about a quote , no matter what quote it is!
Here's a quick fly-by of what's in this post. Feel free to navigate to each point, or just scroll through the whole post:
Select the quote Wisely. Here's how.
Do this in the Introduction.
Place the Quote in Context. Here's how.
Explore the Quote's Contested Meanings. Here's how.
Explore the Quote's Relevance to You or Society. Here's how.
A Summarized Checklist of What you Need to Say
Essays about quotes really do vary. Here's some examples of different types of essays about quotes:
The teacher provides the quote as a prompt for the analysis of a concept;
The teacher provides a range of quotes and you have to choose one and discuss its meaning;
The teacher asks you to find your own quote and discuss its relevance to you .
So, here's some initial questions I have for you. If you don't know these questions, you need to ask your teacher:
Can you use first person?
Are you supposed to say how the quote impacts you (personal essay) or just critique it (expository essay)?
Keep these questions in mind, because I'll come back to them in this article and it will influence what you should write.
Here's my 5 essential tips on how to write an essay about a quote:
1. Select your Quote Wisely (If you get to choose the Quote!)
Okay, so sometimes you're asked to choose a quote and write an essay about it. Other times your teacher gives you the quote and you have to write about the quote they choose.
Step 1 is for everyone who gets to select their own quote.
Here's how you should go about selecting your quote:
Try to find a quote that is said by someone who you have some knowledge about. If it's a quote from a book, make sure you've actually read the book. So, if you get the choice between a quote from Harry Potter (which you've read) and The Grapes of Wrath (which you haven't read), go with the Harry Potter quote. If it's a quote from a speaker like a US president, try to get a quote from a US president who you admire and who you have the most knowledge about.
Ensure the quote is well known. You don't want to get stuck in the situation where you selected a quote but can't find any information about it! So, the best option is to select a quote that you'll be able to find a lot of information about. That's why it's useful to select a famous quote by someone like Martin Luther King Jr., Shakespeare, Winston Churchill, Atticus Fitch or another figure whose you know you'll be able to gather a lot of background information on.
Only select a quote if you know where it's from. Most people who have to select a quote are going to go straight to google and type in 'Famous Quote'. No! No, no, no, no, no. This is going to find you one of those random generic quote websites and you probably won't even be able to find out what speech, book or page number the quote is from! You're better off looking for a quote from within a specific book or speech so you'll be able to read it 'in context' (i.e. you'll be able to read the surrounding sentences!)
So, to recap, make sure the quote is from a source you have at least a little knowledge about; is one that you've either heard of before or know you can find information about on google; and make sure you can get access to the quote's original source (the book, play or speech it's from).
2. Cite the quote, the quote's author and its origins in the Introduction
The introduction paragraph for any essay on a quote requires you to show a clear understanding of the quote you're discussing and some of its details. While this isn't the place to go into depth on how to write an introduction, let me quickly recap for you my I.N.T.R.O method for perfect introductions :
Interest : provide a hook sentence that grabs the reader's interest
Notify : notify the reader of background information
Translate : paraphrase the essay question
Report : report on your thesis
Outline : Outline what will be said in the essay, in order.
Now, let's apply that formula to an essay about a quote. Here, we could write each sentence like this:
Interest : say something interesting about the quote
Notify : explain exactly where the quote comes from
Translate : while usually you'd paraphrase the essay question in an introduction, you can provide the quote word-for-word in the introduction for an essay about a quote
Report : say what your interpretation of the quote is, in one or two sentences
Outline : Outline what you're planning on saying about the quote in the essay
3. Place the Quote in Context
This is one of the most important parts of your essay. When we say 'context' we mean that you need to be able to show a deep understanding of the background information about quote that you have selected. To do this you can select from the following strategies:
a) Explain the theme of the speech, article or book that the quote comes from
How a quote is received and understood has a lot to do with the book or speech that the quote comes from. Have a think of what the key theme is that the quote touches on.
Here's a quote, for example, that you might not understand until you look at the book the quote comes from:
"Other places do seem so cramped up and smothery, but a raft don't. You feel mighty free and easy and comfortable on a raft."
This quote is from Huckleberry Finn. Therefore, it probably has something to do with his desire to avoid being civilized and tamed by society. Why? Because the central theme of the overall text in which the quote emerges is escaping the civilizing effect of society .
My point here is that you need to focus on the main theme of the text in which the quote emerges: is it about racism, evading the trappings of civilized society, or maybe a theme about love, war, passion, or something else entirely?
Here's another example:
"You never really understand a person until you consider things from his point of view….Until you climb into his skin and walk around in it."
This quote is from Atticus Finch in To Kill a Mockingbird . You might not know it from just this sentence, but if we place it in context, we know the quote's about racism. Why? Well, because it's a quote that builds upon an underlying theme in the book that shows Atticus trying to teach his daughter to fight racial injustice in the deep South of the United States. So, when discussing a quote from this book, you can explain that the quote is in the context of a broader social discussion about race and racism in a nation whose history has been deeply troubled by racial injustice since its origins. By doing this, you will be able to understand the quote far more effectively,
One last example: this quote from Romeo and Juliet:
"What's in a name? that which we call a rose; By any other name would smell as sweet."
if you're grabbing this quote from Romeo and Juliet, you're probably going to want to say that the quote comes from a story that explores themes of forbidden love and family loyalty . By reading the surrounding text, you'll understand that this quote is about Juliet (symbolized by the rose) having the surname of a family that Romeo despises. Nonetheless, he loves her not for her surname, but indeed despite it: he still sees the sweetness in her.
To find out the themes of key literary texts, try these sources:
b) Explain the story of the person who made the quote
How a quote is received and understood has a lot to do with the person who made the quote in the first place. So, examine the story of the person who made the quote.
Let's take the example of Dumbledore, say … this quote:
"It is our choices, Harry, that show what we truly are, far more than our abilities."
Dumbledore quotes will automatically be understood as wise, contemplative statements because Dumbledore is a wise and contemplative man ! They have more force and power because of Dumbledore's age, stature and position as head of Hogwarts!
Similarly, often quotes from jesters in Shakespearian plays are interpreted as gems of truth and wisdom because jesters were some of the few people in middle England who were aloud to speak their minds among kings.
Here's one last example: a quote from the Pope (any quote from the Pope – pick one!). What makes this quote so powerful? Well, it would be a powerful quote because the Pope is seen by Catholics as someone who is very close to god and therefore what he says should be listened to very closely.
By explaining the story of the person who made the quote, we can understand the quote more deeply.
c) Use who, where, when and why questions
Do you think the previous two points were too hard? No worries. Here's an easier framework for you to use: the 4 W's.
This is a very powerful way to dig deep into your contextualization of the quote. Explain the who, where, when and why about the quote.
Let's take an example of this quote:
"We hold these truths to be self-evident: that all men are created equal."
This quote comes from the US Declaration of Independence . What context can we take from this famous quote? Here's a few ideas to give context to the quote:
Who: Thomas Jefferson and Benjamin Franklin
Where: United States of America
Why: This quote was made in the context of a young nation shaking off the oppressive shackles of the British Empire. The US leaders wanted a new society where social class and royalty of the old 'motherland' should be discarded and a more equal land created
Other Points: Today this quote could be seen as sexist. It was written in a time when women lacked many rights. Furthermore, the gendered term 'men' is not just semantics : they truly meant all men were equal to one another, and this excluded women's rights for many centuries. Similarly, you could critique its racist undertones. Lastly, you could also mention that this quote is one of the most famous statements on the principle of classical liberalism which highlights the freedom of the individual.
Once you've jotted down some draft of these background / 'contextual' details, you can turn them into full paragraphs in your essay.
4. Explore the Quote's Contested Meanings
Quotes often have multiple contested interpretations. If your quote could be interpreted in different ways, you will need to examine the different ways in which it is interpreted.
Let's take the example of the quote:
"It's all about the Benjamins baby!"
This quote comes from Ilhan Omar, a democratic congresswoman. She made this quote to highlight the influence of the Jewish lobby on Republican politicians.
This quote had very contested meanings : for the political left, it highlighted the fact that money is a dark influence on policymaking in Washington. For the political right, it was seen as an anti-Semitic attach on an old stereotype of Jewish people controlling the world's finances.
If you were to select this quote, you would of course have to present both perspectives on the quote.
My suggestion is that you look up what other people think of the quote and discuss what they've had to say about it. Maybe out of 5 people you find online, 4 see it one way and 1 sees it another. Present both ways that a quote can be interpreted to show you've thought deeply about it.
Of course, this might not be relevant to everyone: some quotes have a very clear central meaning!
5. Explore the Quote's Relevance to You and / or Today's Society
Remember when I said that you should check with your teacher about whether you can use first person in your essay?
Well, if you can use first person in your essay, I recommend in this step to talk about what the quote means to you. Questions you can discuss include:
Which interpretation of the quote is most convincing, in your mind?
Has the quote influenced you to think more deeply about something?
Has the quote changed your mind about something or prompted you to act differently in the future?
If you are writing an expository essay that does not involve first person language, I recommend instead discussing the broader relevance of the quote to broader society today.
For example, let's say the quote is Winston Churchill's famous statement:
"Things are not always right because they are hard, but if they are right one must not mind if they are also hard."
This quote was said in the context of World War II, when Britain and its allies fought gallantly for 4 years against Hitler's Germany. So, what relevance does that quote have to today's world?
Well, it might mean that you should follow in Churchill's footsteps and learn a lesson from him and the brave Brits: to stand up and fight against injustice wherever it may be, even when the enemy seems to be bearing down on you! While once injustice was in Nazi Germany, today that injustice might be in the arena of terrorism or Islamophobia. The quote remains relevant to today's world, though, because it's a rallying call to standing up for what you believe is right.
Read Also: 39 Better Ways to Write 'In Conclusion' in an Essay
Woah! That's a lot to take in. Essays about quotes are hard. Hopefully, these strategies have given you something to think about when discussing you quote. Keep in mind these five key points when trying to think of things to write about:
Select the quote Wisely. Make sure you know a fair bit about the quote you're using, and if it's from a book, take a quote from a book you've actually read!
Cite the quote, the quote's author and its origins in the Introduction. This will show your marker from the very beginning that you understand the quote.
Place the Quote in Context. Consider the overall theme of the text the quote comes from, the personality of the person who said the quote, and use the 4 W's to dig deeper into what the quote is all about!
Explore the Quote's Contested Meanings. If the quote can be interpreted in many ways, then make sure you present all those possible interpretations in your essay.
Explore the Quote's Relevance to You and / or Today's Society. By discussing the quote's relevance to you or society, you'll be showing your maker you understand why on earth it's worthwhile reflecting on the quote in the first place!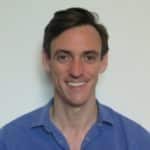 Chris Drew (PhD)
Dr. Chris Drew is the founder of the Helpful Professor. He holds a PhD in education and has published over 20 articles in scholarly journals. He is the former editor of the Journal of Learning Development in Higher Education. [Image Descriptor: Photo of Chris]
Chris Drew (PhD) https://helpfulprofessor.com/author/admin/ 10 Secondary Data Sources
Chris Drew (PhD) https://helpfulprofessor.com/author/admin/ 13 Secondary Data Examples
Chris Drew (PhD) https://helpfulprofessor.com/author/admin/ 31 Instinct Examples (In Humans and Animals)
Chris Drew (PhD) https://helpfulprofessor.com/author/admin/ Montessori vs Reggio Emilia vs Steiner-Waldorf vs Froebel
1 thought on "How to write an Essay about a Quote"
Thanx for this context. It is useful
Leave a Comment Cancel Reply
Your email address will not be published. Required fields are marked *
How to Start an Essay
A Guide to Starting an Essay with a Quote: The Best Ways!
How to Start an Essay: Easy Tips to Help You Get Started
Key things you should know when picking the right quote for your essay, need professional help to understand how to begin an essay, how to begin an essay with a quote examples.
How to start an essay with a quote ? Have no idea how to start narrative essays for high school? Are you looking for good essay samples to follow when composing your paper? Don't know how to start an analytical essay? Writing an effective opening paragraph that will inform, motivate your reader can be challenging for schoolchildren/college students. It is an important step in the writing process everyone should take.
What strategy can help avoid mistakes? Remember that the most important purpose of your academic piece of writing is to persuade readers of your point of view based on evidence from in-depth research. Consider including the following key points in order to succeed:
At the essay's beginning, tell the public about the main idea your paper covers. Introduce your essay's subject in a clear manner
Focus on your paper explaining your audience the central issue of your discussion. You can do it in various ways. Pose a question, immediately suggesting answers that will be argued; state a thesis; it is possible to combine these two approaches. It's up to you to choose the most effective way
Can you start an essay with a quote? Definitely, yes! This is one of the killer ways to hook the reader. Bear in mind that when you are thinking how to begin an essay, you should take steps to make your readers fully understand why they might want to continue reading. This is the key
You have to catch your reader's attention with a hook - encourage him/her to read the entire paper. Your goal is to persuade the audience that your text is worth reading
You should orient your readers. You need to provide necessary information and explanations to help your audience follow your arguments. You can do it by answering basic questions of who, where, what, how, when, and why or by providing a short overview of the sources you'll be analyzing
Do you wonder how these strategies work? Order a model paper on your topic that will be written according to your specific requirements. It will serve you as an example to help you learn how to start essay with quote and other effective ways capable of attracting the reader. You can get the helping list of the best argumentative essay topics online easily.
College essays are long projects. Sometimes, many people find them overwhelming but if you break the writing process into small parts and try to complete your draft step by step, you can expect you will feel more confident and work more productively. Let's discuss how to start a paper with a quote, taking manageable steps.
First, choose a topic that you find intriguing. Define the purpose of your project and evaluate your options. The most successful strategy is to write about a subject that you are passionate about. Conduct research and study the available sources of information. Before you get started with your piece of writing, make a detailed outline to organize your thoughts, sort your ideas into certain categories, and determine natural links between your thoughts. Now, you are ready to write an introduction.
Follow the tips below to create an impressive introduction. There are 4 simple tips that will help you to cope with this task quickly and easily. Let's get started!
1. How to start an essay introduction? To attract your readers' attention, begin with the killer language means. Brainstorm ideas on an attention grabber and add a couple of sentences that lead to your thesis. Use one of the strategies that we've already discussed.
Beginning an essay with a quote is a good idea. Finally, use the outline or a mind map of your ideas and create a thesis statement – a sentence or a couple of sentences, the aim of which is to tell your audience about the point you will be arguing about in your paper. A thesis is the last sentence of your introduction.
You may need to return to your introduction after you've finished the final draft to clarify the focus, change, and rewrite the beginning of your paper several times to ensure that you are able to engage your readers and establish your authority.
2. How to start essay with quote? Do you wonder " Can I start an essay with a quote?" Definitely, yes! It's a rather popular way to begin an essay. You should find the right quote that fits your purpose and use it within the framework of your own words. How to begin an essay with a quote? Check the list with the most effective tips on how to put a quote in the beginning of an essay.
Avoid the frequently used quotations and clichés that are familiar to everyone because they will bore your target audience making them think that you have been lazy to search for the original quotes
Explain how the quote connects to your point
Select a quotation that your audience can understand and relate to
Make sure the quote exactly fits the tone of your academic paper
When introducing a quote , always acknowledge the source. Follow the requirements of a specific citation sty le
These tips on how to start an essay with a quote will help you pick the right quote that will impress your reader. No matter what sort of opening you choose, make sure it is related to the focus of your paper and serves a good tool for establishing the context, or plays a significant part in your thinking and analysis. Your opening should be clear, direct, and specific. Try to avoid too broad and general openings because they can make your paper look boring
3. How to start a paragraph in an essay? The next step is writing the body paragraphs. Talking about how to start a paragraph in an essay, we should say that all body paragraphs will have the similar basic structure. Write one of your main ideas in the outline as a topic sentence in a paragraph. Then, add supporting ideas. Back each supporting idea with relevant examples, statistics, and other details and make sure you provide enough information to link these smaller ideas together. You will have to write as many body paragraphs as you have main ideas in your outline.
4. How to start a conclusion for an essay? We've come to your paper's final part. Let's discuss how to start a conclusion for an essay. The length of a conclusion depends on the length of your paper and its complexity. There is no set formula for how to do this the right way.
Your task is to review the key points and provide a final perspective on your subject. Write 3 to 5 strong sentences. Make sure they reinforce your thesis statement and briefly remind your readers about the significance of your topic, and the research you have conducted. After writing your conclusion, check your paper's organization and logical flow of ideas, paying attention to the smallest details. Fix grammar, punctuation, and spelling mistakes.
As you see, writing high-scoring essays can be complicated and time-consuming but we hope that our simple tips on how to start a good essay will help you succeed in creating impressive beginnings for your admissions, argumentative, persuasive and other types of essays.
Some students think that it is as easy as ABC to start with a quote. However, it is a misconception as you need to learn how to do this the right way. There are certain things you should take into account when looking for the best quote. You should be patient as the search may take you more than one day. You should look through a number of sources to find a saying of a person that will be exactly what you need. Most students give preference to the sayings of famous people. It may sound surprising but this is not the best way to impress the reader.
It is better to find a quote of a person who isn't well-known. You can use a part of a long quote not to bore your reader in the very beginning of your paper. If you have found an interesting saying, don't rush to use it for your piece of writing. You need to conduct research on the history of the quote and create a successful methodology . Learn more about its origin to know what context it was first used in. Choose those sayings that were unexpected and creative.
Lack great ideas for a powerful introductory paragraph? Looking for the answer to the question "Can you start a paper with a quote?" Order a custom paper written by an experienced writer on our site and forget about your worries concerning academic writing. If you face a problem with completing a difficult task assigned to you by your college teacher or university professor, take advantage of the well-written professional examples that we offer to students of all academic levels, regardless of the complexity of the topic.
Do you wonder how they can be helpful? Simply using them, you will get a perfect understanding of how to start an essay on your topic, write a good introduction , organize your argument in the three body paragraphs, create an impressive conclusion, back your points with appropriate evidence and quotes from the relevant sources. We will provide you with the perfectly written model papers that can help you in creating your own pieces of writing.
Our experts are ready to help you 24/7. Don't hesitate to contact us whether you face a need to complete your paper urgently or just want us to review your work! Our team of professionals will wait for your order for assignment writing being ready to provide a helping hand and expert advice, which you may lack.
Entrust us to write your paper and enjoy your free time, which can be spent on things that really matter to you now. You won't regret choosing us as your reliable academic helper! Want to check if this is true? Read what our loyal customers say about our top quality services! Join them and pass your paper with flying colors!
If you do use a quote, you must introduce it correctly so that the reader understands why it is there and who said it. Don't just shove it in and hope the reader knows why you have included it. So say something like:
Regarding survival rates for gladiators, Johnstone states: "Gladiator shows were hardly the bloodbaths we see in modern films and TV programs. If there were five fights in a day, on average only one would end in death." This shows that the risk of death may have been low enough to entice free men to become gladiators.
You must also explain how the quote helps to answer the essay question (here the question would be: 'Why would free men become gladiators in ancient Rome?'). Be explicit: don't leave it up to your reader to work it out.
Karl Marx, writer of the pamphlet The Communist Manifesto, proclaims, "Communism abolishes all eternal truths…instead of constituting them on a new basis" (Marx 81). In other words, communism throws out all beliefs, not only ones that counter the ideas of communism. Marx's insistence on "abolishment" reflects the greater implication that communism not only represents a change in a political system or a belief, but also negates all previously accepted aspects of life. This would require a radical change of heart for all people. Marx's call for the abolishment of truths requires too much change in people's lives; his ideas are not ideal to change society.
Programs near you Online & evening classes
Columbia, MO Traditional, online and in-class
Jefferson City, MO Blended, online & in class
Advising & tutoring
Introducing quotations
Study strategies
Academic advising
Trio support
Advising and Tutoring
Tutoring and Writing Assistance
Suggested Ways to Introduce Quotations
Suggested ways to introduce quotations
When you quote another writer's words, it's best to introduce or contextualize the quote.
How to quote in an essay?
To introduce a quote in an essay, don't forget to include author's last name and page number (MLA) or author, date, and page number (APA) in your citation. Shown below are some possible ways to introduce quotations. The examples use MLA format.
1. Use a full sentence followed by a colon to introduce a quotation.
The setting emphasizes deception: "Nothing is as it appears" (Smith 1).
Piercy ends the poem on an ironic note: "To every woman a happy ending" (25).
2. Begin a sentence with your own words, then complete it with quoted words.
Note that in the second example below, a slash with a space on either side ( / ) marks a line break in the original poem.
Hamlet's task is to avenge a "foul and most unnatural murder" (Shakespeare 925).
The speaker is mystified by her sleeping baby, whose "moth-breath / flickers among the flat pink roses" (Plath 17).
3. Use an introductory phrase naming the source, followed by a comma to quote a critic or researcher
Note that the first letter after the quotation marks should be upper case. According to MLA guidelines, if you change the case of a letter from the original, you must indicate this with brackets. APA format doesn't require brackets.
According to Smith, "[W]riting is fun" (215).
In Smith's words, " . . .
In Smith's view, " . . .
4. Use a descriptive verb, followed by a comma to introduce a critic's words
Avoid using says unless the words were originally spoken aloud, for instance, during an interview.
Smith states, "This book is terrific" (102).
Smith remarks, " . . .
Smith writes, " . . .
Smith notes, " . . .
Smith comments, " . . .
Smith observes, " . . .
Smith concludes, " . . .
Smith reports, " . . .
Smith maintains, " . . .
Smith adds, " . . .
5. Don't follow it with a comma if your lead-in to the quotation ends in that or as
The first letter of the quotation should be lower case.
Smith points out that "millions of students would like to burn this book" (53).
Smith emphasizes that " . . .
Smith interprets the hand washing in MacBeth as "an attempt at absolution" (106).
Smith describes the novel as "a celebration of human experience" (233).
Writing skills are critical to success
Skilled writers are in demand across all industries. Learn the tips, techniques and strategies to effectively communicate your thoughts and ideas on paper. Apply today to get a comprehensive liberal arts education that will improve your writing abilities.
What's next:
Affordability
Columbia College partnerships
Explore your degree options
Clerc Center | PK-12 & Outreach
KDES | PK-8th Grade School (D.C. Metro Area)
MSSD | 9th-12th Grade School (Nationwide)
Gallaudet University Regional Centers
Parent Advocacy App
K-12 ASL Content Standards
National Resources
Youth Programs
Academic Bowl
Battle Of The Books
National Literary Competition
Discover College and Careers (DC²)
Youth Debate Bowl
Immerse Into ASL
Got Skills?
Deaf Youth Pride
Alumni Relations
Alumni Association
Homecoming Weekend
Class Giving
Get Tickets / BisonPass
Sport Calendars
Cross Country
Swimming & Diving
Track & Field
Indoor Track & Field
Cheerleading
Winter Cheerleading
Human Resources
Plan a Visit
Request Info
Areas of Study
Accessible Human-Centered Computing
American Sign Language
Art and Media Design
Communication Studies
Data Science
Deaf Studies
Early Intervention Studies Graduate Programs
Educational Neuroscience
Hearing, Speech, and Language Sciences
Information Technology
International Development
Interpretation and Translation
Linguistics
Mathematics
Philosophy and Religion
Physical Education & Recreation
Public Affairs
Public Health
Sexuality and Gender Studies
Social Work
Theatre and Dance
World Languages and Cultures
B.A. in American Sign Language
B.A. in Art and Media Design
B.A. in Biology
B.A. in Communication Studies
B.A. in Communication Studies for Online Degree Completion Program
B.A. in Deaf Studies
B.A. in Deaf Studies for Online Degree Completion Program
B.A. in Education with a Specialization in Early Childhood Education
B.A. in Education with a Specialization in Elementary Education
B.A. in English
B.A. in Government
B.A. in Government with a Specialization in Law
B.A. in History
B.A. in Interdisciplinary Spanish
B.A. in International Studies
B.A. in Interpretation
B.A. in Mathematics
B.A. in Philosophy
B.A. in Psychology
B.A. in Psychology for Online Degree Completion Program
B.A. in Social Work (BSW)
B.A. in Sociology
B.A. in Sociology with a concentration in Criminology
B.A. in Theatre Arts: Production/Performance
B.A. or B.S. in Education with a Specialization in Secondary Education: Science, English, Mathematics or Social Studies
B.S in Risk Management and Insurance
B.S. in Accounting
B.S. in Biology
B.S. in Business Administration
B.S. in Information Technology
B.S. in Mathematics
B.S. in Physical Education and Recreation
B.S. In Public Health
Honors Program
M.A. in Counseling: Clinical Mental Health Counseling
M.A. in Counseling: School Counseling
M.A. in Deaf Education
M.A. in Deaf Education Studies
M.A. in Deaf Studies: Cultural Studies
M.A. in Deaf Studies: Language and Human Rights
M.A. in Early Childhood Education and Deaf Education
M.A. in Elementary Education and Deaf Education
M.A. in International Development
M.A. in Interpretation: Combined Interpreting Practice and Research
M.A. in Interpretation: Interpreting Research
M.A. in Linguistics
M.A. in Secondary Education and Deaf Education
M.A. in Sign Language Education
M.S. in Accessible Human-Centered Computing
M.S. in Speech-Language Pathology
Master of Social Work (MSW)
Au.D. in Audiology
Ed.D. in Transformational Leadership and Administration in Deaf Education
Ph.D. in Clinical Psychology
Ph.D. in Critical Studies in the Education of Deaf Learners
Ph.D. in Hearing, Speech, and Language Sciences
Ph.D. in Linguistics
Ph.D. in Translation and Interpreting Studies
Ph.D. Program in Educational Neuroscience (PEN)
Individual Courses and Training
Certificates
Certificate in Sexuality and Gender Studies
Educating Deaf Students with Disabilities (online, post-bachelor's)
American Sign Language and English Bilingual Early Childhood Deaf Education: Birth to 5 (online, post-bachelor's)
Peer Mentor Training (low-residency/hybrid, post-bachelor's)
Early Intervention Studies Graduate Certificate
Online Degree Programs
ODCP Minor in Communication Studies
ODCP Minor in Deaf Studies
ODCP Minor in Psychology
ODCP Minor in Writing
Quick Links
PK-12 & Outreach
NSO Schedule
Words that introduce Quotes or Paraphrases
202.448-7036
Remember that you are required to cite your sources for paraphrases and direct quotes. For more information on MLA Style, APA style, Chicago Style, ASA Style, CSE Style, and I-Search Format, refer to our Gallaudet TIP Citations and References  link.
Words that introduce Quotes or Paraphrases are basically three keys verbs:
Neutral Verbs( here )
Stronger Verbs( here )
Inference Verbs( here )
Neutral Verbs: When used to introduce a quote, the following verbs basically mean "says"
Examples of Neutral Verbs
The author  says. The author  notes. The author  believes. The author  observes. The author  comments. The author  relates. The author  declares. The author  remarks. The author  discusses. The author  reports. The author  explains. The author  reveals. The author  expresses. The author  states. The author  mentions. The author  acknowledges. The author  suggests. The author  thinks. The author  points out. The author  responds. The author  shows. The author  confirms.
Sample Sentences
Dr. Billow  says  that being exposed to television violence at a young age desensitizes children to violence in real life (author's last name p.##).
As the author  notes , "In an ideal classroom, both gifted children and learning disabled children should feel challenged" (p.##).
Burdow  believes  that being able to write using proper English grammar is an important skill (author's last name p.##).
Dr. Patel  observes  that "most people tend to respond well to hypnotherapy" (p. ##).
We see this self doubt again in the second scene, when Agatha comments , "Oh, times like this I just don't know whether I am right or wrong, good or bad" (p. ##).
Goeff then relates  that his childhood was "the time he learned to live on less than bread alone" (p. ##).
The author declares , "All people, rich or poor, should pay the same taxes to the government" (p. ##).
Godfried remarks , "Ignorance is a skill learned by many of the greatest fools" (author's last name p.##).
The article discusses the qualities of a good American housewife in the 1950s (author's last name p.##).
After the war is over, the General reports that "It seemed a useless battle to fight even from the start" (p.##).
Danelli explains , "All mammals have hair" (p.##).
The author reveals his true feelings with his ironic remark that we should "just resort to cannibalism to defeat world hunger" (p. ##).
Forton expresses disapproval of the American welfare system (author's last name, year, p. ##).
The author states that "More than fifty percent of all marriages end in divorce" (p. ##).
He also mentions , "Many children grow up feeling responsible for their parents' mistakes" (p. ##).
Jones acknowledges that although the divorce rate is increasing, most young children still dream of getting married (author's last name, year, p. ##).
The author suggests that we hone our English skills before venturing into the work force (author's last name, year, p. ##).
The author thinks that the recent weather has been too hot (author's last name, year, p. ##).
Folsh points out that there were hundreds of people from varying backgrounds at the convention (author's last name, year, p. ##).
Julia Hertz responded to allegations that her company was aware of the faulty tires on their cars (author's last name, year, p. ##).
His research shows that 7% of Americans suffer from Social Anxiety Disorder (author's last name, year, p. ##).
Jostin's research confirmed his earlier hypothesis: mice really are smarter than rats (author's last, year, name p. ##).
Stronger Verbs: These verbs indicate that there is some kind of argument, and that the quote shows either support of or disagreement with one side of the argument.
Examples of Stronger Verbs The author agrees . . .The author rejects . The author argues . The author compares . (the two studies) The author asserts . The author admits . The author cautions . The author disputes . The author emphasizes . The author contends . The author insists . The author denies . The author maintains . The author refutes . The author claims . The author endorses .
Sample Sentences MLA Style
Despite criticism, Johnston agrees that smoking should be banned in all public places (author's last name p.##).
The author argues that "subjecting non-smokers to toxic second-hand smoke is not only unfair, but a violation of their right to a safe environment" (p.##).
Vick asserts that "cigarette smoke is unpleasant, and dangerous" (p.##).
The author cautions that "people who subject themselves to smoky bars night after night could develop illnesses such as emphysema or lung cancer" (p.##).
Rosentrhaw emphasizes that "second-hand smoke can kill" (p.##).
Still, tobacco company executives insist that they "were not fully aware of the long term damages caused by smoking" when they launched their nationwide advertising campaign (author's last name p.##).
Though bar owners disagree, Johnston maintains that banning smoking in all public places will not negatively affect bar business (author's last name p.##).
Jefferson claims that banning smoking in public places will hurt America's economy (author's last name p.##).
Johnson refutes allegations that his personal finances have been in trouble for the past five years (author's last name, year, p. ##).
Whiley rejects the idea that the earth could have been formed by a massive explosion in space (author's last name, year, p. ##).
Lucci compares the house prices in Maryland, Virginia, and the District of Columbia (author's last name, year, p. ##).
Although they have stopped short of admitting that smoking causes cancer in humans, tobacco companies have admitted that "smoking causes cancer in laboratory rats" (p. ##).
For years, local residents have been disputing the plans to build a new highway right through the center of town (author's last name, year, p. ##).
Residents contend that the new highway will lower property values (author's last name, year, p. ##).
The Department of Transportation denies claims that the new bridge will damage the fragile ecosystem of the Potomac River (author's last name, year, p. ##).
Joley endorses the bridge, saying "our goal is to make this city more accessible to those who live outside of it" (p. ##).
Inference Verbs: These verbs indicate that there is some kind of argument, and that the quote shows either support of or disagreement with one side of the argument. Examples of Inference Verbs The author implies . The author suggests . The author thinks . Sample Sentences MLA Style
By calling them ignorant, the author implies that they were unschooled and narrow minded (author's last name p.##).
Her preoccupation with her looks suggests that she is too superficial to make her a believable character (author's last name p.##).
Based on his research, we can assume Hatfield thinks that our treatment of our environment has been careless (author's last name p.##).
One phrase that is often used to introduce a quotation is: According to the author, . . .
According to the author, children with ADD have a shorter attention span than children without ADD (author's last name, year, p. ##).
202-448-7036
At a Glance
Quick Facts
University Leadership
History & Traditions
Accreditation
Consumer Information
Our 10-Year Vision: The Gallaudet Promise
Annual Report of Achievements (ARA)
The Signing Ecosystem
Not Your Average University
Our Community
Library & Archives
Technology Support
Interpreting Requests
Ombuds Support
Health and Wellness Programs
Profile & Web Edits
Visit Gallaudet
Explore Our Campus
Virtual Tour
Maps & Directions
Shuttle Bus Schedule
Kellogg Conference Hotel
Welcome Center
National Deaf Life Museum
Apple Guide Maps
Engage Today
Work at Gallaudet / Clerc Center
Social Media Channels
University Wide Events
Sponsorship Requests
Data Requests
Media Inquiries
Gallaudet Today Magazine
Giving at Gallaudet
Financial Aid
Registrar's Office
Residence Life & Housing
Safety & Security
Undergraduate Admissions
Graduate Admissions
University Communications
Clerc Center
Gallaudet University, chartered in 1864, is a private university for deaf and hard of hearing students.
Copyright © 2023 Gallaudet University. All rights reserved.
Accessibility
Cookie Consent Notice
Privacy Policy
File a Report
800 Florida Avenue NE, Washington, D.C. 20002
Have a language expert improve your writing
Run a free plagiarism check in 10 minutes, generate accurate citations for free.
Knowledge Base
Working with sources
How to Quote | Citing Quotes in APA, MLA & Chicago
How to Quote | Citing Quotes in APA, MLA & Chicago
Published on April 15, 2022 by Shona McCombes and Jack Caulfield. Revised on May 31, 2023.
Quoting means copying a passage of someone else's words and crediting the source. To quote a source, you must ensure:
The quoted text is enclosed in quotation marks or formatted as a block quote
The original author is correctly cited
The text is identical to the original
The exact format of a quote depends on its length and on which citation style you are using. Quoting and citing correctly is essential to avoid plagiarism which is easy to detect with a good plagiarism checker .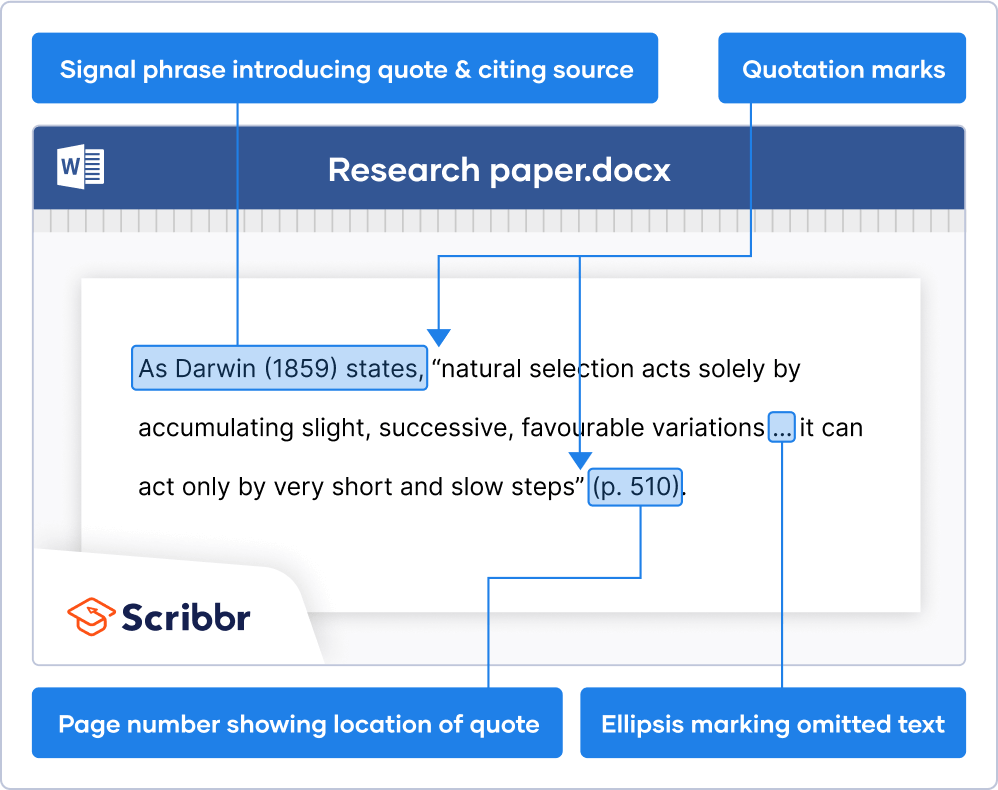 Table of contents
How to cite a quote in apa, mla and chicago, introducing quotes, quotes within quotes, shortening or altering a quote, block quotes, when should i use quotes, other interesting articles, frequently asked questions about quoting sources.
Every time you quote, you must cite the source correctly . This looks slightly different depending on the citation style you're using. Three of the most common styles are APA , MLA , and Chicago .
Citing a quote in APA Style
To cite a direct quote in APA , you must include the author's last name, the year, and a page number, all separated by commas . If the quote appears on a single page, use "p."; if it spans a page range, use "pp."
An APA in-text citation can be parenthetical or narrative. In a parenthetical citation , you place all the information in parentheses after the quote. In a narrative citation , you name the author in your sentence (followed by the year), and place the page number after the quote.
Punctuation marks such as periods and commas are placed after the citation, not within the quotation marks .
Evolution is a gradual process that "can act only by very short and slow steps" (Darwin, 1859, p. 510) .
Darwin (1859) explains that evolution "can act only by very short and slow steps" (p. 510) .
Complete guide to APA
Citing a quote in mla style.
An MLA in-text citation includes only the author's last name and a page number. As in APA, it can be parenthetical or narrative, and a period (or other punctuation mark) appears after the citation.
Evolution is a gradual process that "can act only by very short and slow steps" (Darwin 510) .
Darwin explains that evolution "can act only by very short and slow steps" (510) .
Complete guide to MLA
Citing a quote in chicago style.
Chicago style uses Chicago footnotes to cite sources. A note, indicated by a superscript number placed directly after the quote, specifies the author, title, and page number—or sometimes fuller information .
Unlike with parenthetical citations, in this style, the period or other punctuation mark should appear within the quotation marks, followed by the footnote number.
Complete guide to Chicago style
Scribbr Citation Checker New
The AI-powered Citation Checker helps you avoid common mistakes such as:
Missing commas and periods
Incorrect usage of "et al."
Ampersands (&) in narrative citations
Missing reference entries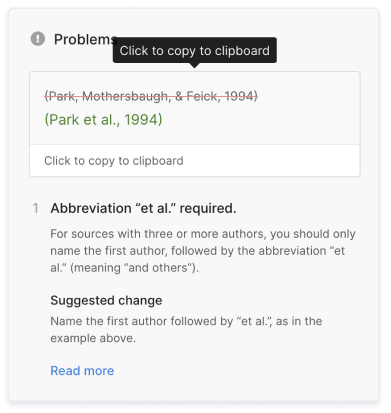 Make sure you integrate quotes properly into your text by introducing them in your own words, showing the reader why you're including the quote and providing any context necessary to understand it.  Don't  present quotations as stand-alone sentences.
There are three main strategies you can use to introduce quotes in a grammatically correct way:
Add an introductory sentence
Use an introductory signal phrase
Integrate the quote into your own sentence
The following examples use APA Style citations, but these strategies can be used in all styles.
Introductory sentence
Introduce the quote with a full sentence ending in a colon . Don't use a colon if the text before the quote isn't a full sentence.
If you name the author in your sentence, you may use present-tense verbs , such as "states," "argues," "explains," "writes," or "reports," to describe the content of the quote.
In Denmark, a recent poll shows that: "A membership referendum held today would be backed by 55 percent of Danish voters" (Levring, 2018, p. 3).
In Denmark, a recent poll shows that support for the EU has grown since the Brexit vote: "A membership referendum held today would be backed by 55 percent of Danish voters" (Levring, 2018, p. 3).
Levring (2018) reports that support for the EU has grown since the Brexit vote: "A membership referendum held today would be backed by 55 percent of Danish voters" (p. 3).
Introductory signal phrase
You can also use a signal phrase that mentions the author or source, but doesn't form a full sentence. In this case, you follow the phrase with a comma instead of a colon.
According to a recent poll, "A membership referendum held today would be backed by 55 percent of Danish voters" (Levring, 2018, p. 3).
As Levring (2018) explains, "A membership referendum held today would be backed by 55 percent of Danish voters" (p. 3).
Integrated into your own sentence
To quote a phrase that doesn't form a full sentence, you can also integrate it as part of your sentence, without any extra punctuation .
A recent poll suggests that EU membership "would be backed by 55 percent of Danish voters" in a referendum (Levring, 2018, p. 3).
Levring (2018) reports that EU membership "would be backed by 55 percent of Danish voters" in a referendum (p. 3).
When you quote text that itself contains another quote, this is called a nested quotation or a quote within a quote. It may occur, for example, when quoting dialogue from a novel.
To distinguish this quote from the surrounding quote, you enclose it in single (instead of double) quotation marks (even if this involves changing the punctuation from the original text). Make sure to close both sets of quotation marks at the appropriate moments.
Note that if you only quote the nested quotation itself, and not the surrounding text, you can just use double quotation marks.
Carraway introduces his narrative by quoting his father: " " Whenever you feel like criticizing anyone, " he told me, " just remember that all the people in this world haven't had the advantages that you've had " " (Fitzgerald 1).
Carraway introduces his narrative by quoting his father: "'Whenever you feel like criticizing anyone,' he told me, 'just remember that all the people in this world haven't had the advantages that you've had " (Fitzgerald 1).
Carraway introduces his narrative by quoting his father: "'Whenever you feel like criticizing anyone,' he told me, 'just remember that all the people in this world haven't had the advantages that you've had'" (Fitzgerald 1).
Carraway begins by quoting his father's invocation to "remember that all the people in this world haven't had the advantages that you've had" (Fitzgerald 1).
Note:  When the quoted text in the source comes from another source, it's best to just find that original source in order to quote it directly. If you can't find the original source, you can instead cite it indirectly .
Often, incorporating a quote smoothly into your text requires you to make some changes to the original text. It's fine to do this, as long as you clearly mark the changes you've made to the quote.
Shortening a quote
If some parts of a passage are redundant or irrelevant, you can shorten the quote by removing words, phrases, or sentences and replacing them with an ellipsis (…). Put a space before and after the ellipsis.
Be careful that removing the words doesn't change the meaning. The ellipsis indicates that some text has been removed, but the shortened quote should still accurately represent the author's point.
Altering a quote
You can add or replace words in a quote when necessary. This might be because the original text doesn't fit grammatically with your sentence (e.g., it's in a different verb tense), or because extra information is needed to clarify the quote's meaning.
Use brackets to distinguish words that you have added from words that were present in the original text.
The Latin term " sic " is used to indicate a (factual or grammatical) mistake in a quotation. It shows the reader that the mistake is from the quoted material, not a typo of your own.
In some cases, it can be useful to italicize part of a quotation to add emphasis, showing the reader that this is the key part to pay attention to. Use the phrase "emphasis added" to show that the italics were not part of the original text.
You usually don't need to use brackets to indicate minor changes to punctuation or capitalization made to ensure the quote fits the style of your text.
If you quote more than a few lines from a source, you must format it as a block quote . Instead of using quotation marks, you set the quote on a new line and indent it so that it forms a separate block of text.
Block quotes are cited just like regular quotes, except that if the quote ends with a period, the citation appears after the period.
To the end of his days Bilbo could never remember how he found himself outside, without a hat, a walking-stick or any money, or anything that he usually took when he went out; leaving his second breakfast half-finished and quite unwashed-up, pushing his keys into Gandalf's hands, and running as fast as his furry feet could carry him down the lane, past the great Mill, across The Water, and then on for a mile or more. (16)
Avoid relying too heavily on quotes in academic writing . To integrate a source , it's often best to paraphrase , which means putting the passage in your own words. This helps you integrate information smoothly and keeps your own voice dominant.
However, there are some situations in which quoting is more appropriate.
When focusing on language
If you want to comment on how the author uses language (for example, in literary analysis ), it's necessary to quote so that the reader can see the exact passage you are referring to.
When giving evidence
To convince the reader of your argument, interpretation or position on a topic, it's often helpful to include quotes that support your point. Quotes from primary sources (for example, interview transcripts or historical documents) are especially credible as evidence.
When presenting an author's position or definition
When you're referring to secondary sources such as scholarly books and journal articles, try to put others' ideas in your own words when possible.
But if a passage does a great job at expressing, explaining, or defining something, and it would be very difficult to paraphrase without changing the meaning or losing the weakening the idea's impact, it's worth quoting directly.
If you want to know more about ChatGPT, AI tools , citation , and plagiarism , make sure to check out some of our other articles with explanations and examples.
ChatGPT vs human editor
ChatGPT citations
Is ChatGPT trustworthy?
Using ChatGPT for your studies
What is ChatGPT?
Chicago style
Paraphrasing
Critical thinking
 Plagiarism
Types of plagiarism
Self-plagiarism
Avoiding plagiarism
Academic integrity
Consequences of plagiarism
Common knowledge
A quote is an exact copy of someone else's words, usually enclosed in quotation marks and credited to the original author or speaker.
In academic writing , there are three main situations where quoting is the best choice:
To analyze the author's language (e.g., in a literary analysis essay )
To give evidence from primary sources
To accurately present a precise definition or argument
Don't overuse quotes; your own voice should be dominant. If you just want to provide information from a source, it's usually better to paraphrase or summarize .
Every time you quote a source , you must include a correctly formatted in-text citation . This looks slightly different depending on the citation style .
For example, a direct quote in APA is cited like this: "This is a quote" (Streefkerk, 2020, p. 5).
Every in-text citation should also correspond to a full reference at the end of your paper.
A block quote is a long quote formatted as a separate "block" of text. Instead of using quotation marks , you place the quote on a new line, and indent the entire quote to mark it apart from your own words.
The rules for when to apply block quote formatting depend on the citation style:
APA block quotes are 40 words or longer.
MLA block quotes are more than 4 lines of prose or 3 lines of poetry.
Chicago block quotes are longer than 100 words.
If you're quoting from a text that paraphrases or summarizes other sources and cites them in parentheses , APA and Chicago both recommend retaining the citations as part of the quote. However, MLA recommends omitting citations within a quote:
APA: Smith states that "the literature on this topic (Jones, 2015; Sill, 2019; Paulson, 2020) shows no clear consensus" (Smith, 2019, p. 4).
MLA: Smith states that "the literature on this topic shows no clear consensus" (Smith, 2019, p. 4).
Footnote or endnote numbers that appear within quoted text should be omitted in all styles.
If you want to cite an indirect source (one you've only seen quoted in another source), either locate the original source or use the phrase "as cited in" in your citation.
In scientific subjects, the information itself is more important than how it was expressed, so quoting should generally be kept to a minimum. In the arts and humanities, however, well-chosen quotes are often essential to a good paper.
In social sciences, it varies. If your research is mainly quantitative , you won't include many quotes, but if it's more qualitative , you may need to quote from the data you collected .
As a general guideline, quotes should take up no more than 5–10% of your paper. If in doubt, check with your instructor or supervisor how much quoting is appropriate in your field.
Cite this Scribbr article
If you want to cite this source, you can copy and paste the citation or click the "Cite this Scribbr article" button to automatically add the citation to our free Citation Generator.
McCombes, S. & Caulfield, J. (2023, May 31). How to Quote | Citing Quotes in APA, MLA & Chicago. Scribbr. Retrieved November 27, 2023, from https://www.scribbr.com/working-with-sources/how-to-quote/
Is this article helpful?
Shona McCombes
Other students also liked, how to block quote | length, format and examples, how to paraphrase | step-by-step guide & examples, how to avoid plagiarism | tips on citing sources.
Opinion Joe Biden: The U.S. won't back down from the challenge of Putin and Hamas
Joe Biden is president of the United States.
Today, the world faces an inflection point, where the choices we make — including in the crises in Europe and the Middle East — will determine the direction of our future for generations to come.
What will our world look like on the other side of these conflicts?
Will we deny Hamas the ability to carry out pure, unadulterated evil? Will Israelis and Palestinians one day live side by side in peace, with two states for two peoples?
Will we hold Vladimir Putin accountable for his aggression, so the people of Ukraine can live free and Europe remains an anchor for global peace and security?
And the overarching question: Will we relentlessly pursue our positive vision for the future, or will we allow those who do not share our values to drag the world to a more dangerous and divided place?
Read this op-ed in Arabic.
Both Putin and Hamas are fighting to wipe a neighboring democracy off the map. And both Putin and Hamas hope to collapse broader regional stability and integration and take advantage of the ensuing disorder. America cannot, and will not, let that happen. For our own national security interests — and for the good of the entire world.
The United States is the essential nation. We rally allies and partners to stand up to aggressors and make progress toward a brighter, more peaceful future. The world looks to us to solve the problems of our time. That is the duty of leadership, and America will lead. For if we walk away from the challenges of today, the risk of conflict could spread, and the costs to address them will only rise. We will not let that happen.
That conviction is at the root of my approach to supporting the people of Ukraine as they continue to defend their freedom against Putin's brutal war.
We know from two world wars in the past century that when aggression in Europe goes unanswered, the crisis does not burn itself out. It draws America in directly. That's why our commitment to Ukraine today is an investment in our own security. It prevents a broader conflict tomorrow.
We are keeping American troops out of this war by supporting the brave Ukrainians defending their freedom and homeland. We are providing them with weapons and economic assistance to stop Putin's drive for conquest, before the conflict spreads farther.
The United States is not doing this alone. More than 50 nations have joined us to ensure that Ukraine has what it needs to defend itself. Our partners are shouldering much of the economic responsibility for supporting Ukraine. We have also built a stronger and more united NATO , which enhances our security through the strength of our allies, while making clear that we will defend every inch of NATO territory to deter further Russian aggression. Our allies in Asia are standing with us as well to support Ukraine and hold Putin accountable, because they understand that stability in Europe and in the Indo-Pacific are inherently connected.
We have also seen throughout history how conflicts in the Middle East can unleash consequences around the globe.
We stand firmly with the Israeli people as they defend themselves against the murderous nihilism of Hamas. On Oct. 7, Hamas slaughtered 1,200 people, including 35 American citizens, in the worst atrocity committed against the Jewish people in a single day since the Holocaust. Infants and toddlers, mothers and fathers, grandparents, people with disabilities, even Holocaust survivors were maimed and murdered. Entire families were massacred in their homes . Young people were gunned down at a music festival. Bodies riddled with bullets and burned beyond recognition . And for over a month, the families of more than 200 hostages taken by Hamas, including babies and Americans, have been living in hell , anxiously waiting to discover whether their loved ones are alive or dead. At the time of this writing, my team and I are working hour by hour, doing everything we can to get the hostages released.
And while Israelis are still in shock and suffering the trauma of this attack , Hamas has promised that it will relentlessly try to repeat Oct. 7 . It has said very clearly that it will not stop.
The Palestinian people deserve a state of their own and a future free from Hamas. I, too, am heartbroken by the images out of Gaza and the deaths of many thousands of civilians, including children. Palestinian children are crying for lost parents. Parents are writing their child's name on their hand or leg so they can be identified if the worst happens. Palestinian nurses and doctors are trying desperately to save every precious life they possibly can, with little to no resources. Every innocent Palestinian life lost is a tragedy that rips apart families and communities.
Our goal should not be simply to stop the war for today — it should be to end the war forever, break the cycle of unceasing violence , and build something stronger in Gaza and across the Middle East so that history does not keep repeating itself.
Just weeks before Oct. 7, I met in New York with Israeli Prime Minister Benjamin Netanyahu . The main subject of that conversation was a set of substantial commitments that would help both Israel and the Palestinian territories better integrate into the broader Middle East. That is also the idea behind the innovative economic corridor that will connect India to Europe through the United Arab Emirates, Saudi Arabia, Jordan and Israel, which I announced together with partners at the Group of 20 summit in India in early September. Stronger integration between countries creates predictable markets and draws greater investment. Better regional connection — including physical and economic infrastructure — supports higher employment and more opportunities for young people. That's what we have been working to realize in the Middle East. It is a future that has no place for Hamas's violence and hate, and I believe that attempting to destroy the hope for that future is one reason that Hamas instigated this crisis.
This much is clear: A two-state solution is the only way to ensure the long-term security of both the Israeli and Palestinian people. Though right now it may seem like that future has never been further away, this crisis has made it more imperative than ever.
A two-state solution — two peoples living side by side with equal measures of freedom, opportunity and dignity — is where the road to peace must lead. Reaching it will take commitments from Israelis and Palestinians, as well as from the United States and our allies and partners. That work must start now.
To that end, the United States has proposed basic principles for how to move forward from this crisis, to give the world a foundation on which to build.
To start, Gaza must never again be used as a platform for terrorism . There must be no forcible displacement of Palestinians from Gaza, no reoccupation, no siege or blockade, and no reduction in territory. And after this war is over, the voices of Palestinian people and their aspirations must be at the center of post-crisis governance in Gaza.
As we strive for peace, Gaza and the West Bank should be reunited under a single governance structure, ultimately under a revitalized Palestinian Authority, as we all work toward a two-state solution. I have been emphatic with Israel's leaders that extremist violence against Palestinians in the West Bank must stop and that those committing the violence must be held accountable. The United States is prepared to take our own steps, including issuing visa bans against extremists attacking civilians in the West Bank.
The international community must commit resources to support the people of Gaza in the immediate aftermath of this crisis, including interim security measures, and establish a reconstruction mechanism to sustainably meet Gaza's long-term needs. And it is imperative that no terrorist threats ever again emanate from Gaza or the West Bank.
If we can agree on these first steps, and take them together, we can begin to imagine a different future. In the months ahead, the United States will redouble our efforts to establish a more peaceful, integrated and prosperous Middle East — a region where a day like Oct. 7 is unthinkable.
In the meantime, we will continue working to prevent this conflict from spreading and escalating further. I ordered two U.S. carrier groups to the region to enhance deterrence. We are going after Hamas and those who finance and facilitate its terrorism, levying multiple rounds of sanctions to degrade Hamas's financial structure, cutting it off from outside funding and blocking access to new funding channels, including via social media. I have also been clear that the United States will do what is necessary to defend U.S. troops and personnel stationed across the Middle East — and we have responded multiple times to the strikes against us.
I also immediately traveled to Israel — the first American president to do so during wartime — to show solidarity with the Israeli people and reaffirm to the world that the United States has Israel's back. Israel must defend itself. That is its right. And while in Tel Aviv, I also counseled Israelis against letting their hurt and rage mislead them into making mistakes we ourselves have made in the past.
From the very beginning, my administration has called for respecting international humanitarian law, minimizing the loss of innocent lives and prioritizing the protection of civilians. Following Hamas's attack on Israel, aid to Gaza was cut off, and food, water and medicine reserves dwindled rapidly. As part of my travel to Israel, I worked closely with the leaders of Israel and Egypt to reach an agreement to restart the delivery of essential humanitarian assistance to Gazans. Within days, trucks with supplies again began to cross the border. Today, nearly 100 aid trucks enter Gaza from Egypt each day, and we continue working to increase the flow of assistance manyfold. I've also advocated for humanitarian pauses in the conflict to permit civilians to depart areas of active fighting and to help ensure that aid reaches those in need. Israel took the additional step to create two humanitarian corridors and implement daily four-hour pauses in the fighting in northern Gaza to allow Palestinian civilians to flee to safer areas in the south.
This stands in stark opposition to Hamas's terrorist strategy: hide among Palestinian civilians. Use children and innocents as human shields. Position terrorist tunnels beneath hospitals, schools, mosques and residential buildings. Maximize the death and suffering of innocent people — Israeli and Palestinian. If Hamas cared at all for Palestinian lives, it would release all the hostages, give up arms, and surrender the leaders and those responsible for Oct. 7.
As long as Hamas clings to its ideology of destruction, a cease-fire is not peace. To Hamas's members, every cease-fire is time they exploit to rebuild their stockpile of rockets, reposition fighters and restart the killing by attacking innocents again. An outcome that leaves Hamas in control of Gaza would once more perpetuate its hate and deny Palestinian civilians the chance to build something better for themselves.
And here at home, in moments when fear and suspicion, anger and rage run hard, we have to work even harder to hold on to the values that make us who we are. We're a nation of religious freedom and freedom of expression. We all have a right to debate and disagree and peacefully protest, but without fear of being targeted at schools or workplaces or elsewhere in our communities.
In recent years, too much hate has been given too much oxygen, fueling racism and an alarming rise in antisemitism in America. That has intensified in the wake of the Oct. 7 attacks. Jewish families worry about being targeted in school, while wearing symbols of their faith on the street or otherwise going about their daily lives. At the same time, too many Muslim Americans, Arab Americans and Palestinian Americans, and so many other communities, are outraged and hurting, fearing the resurgence of the Islamophobia and distrust we saw after 9/11.
We can't stand by when hate rears its head. We must, without equivocation, denounce antisemitism, Islamophobia, and other forms of hate and bias. We must renounce violence and vitriol and see each other not as enemies but as fellow Americans.
In a moment of so much violence and suffering — in Ukraine, Israel, Gaza and so many other places — it can be difficult to imagine that something different is possible. But we must never forget the lesson learned time and again throughout our history: Out of great tragedy and upheaval, enormous progress can come. More hope. More freedom. Less rage. Less grievance. Less war. We must not lose our resolve to pursue those goals, because now is when clear vision, big ideas and political courage are needed most. That is the strategy that my administration will continue to lead — in the Middle East, Europe and around the globe. Every step we take toward that future is progress that makes the world safer and the United States of America more secure.
About guest opinion submissions
The Washington Post accepts opinion articles on any topic. We welcome submissions on local, national and international issues. We publish work that varies in length and format, including multimedia. Submit a guest opinion or read our guide to writing an opinion article .
Opinion | A fraught battlespace awaits Israel after the pause November 25, 2023 Opinion | A fraught battlespace awaits Israel after the pause November 25, 2023
Opinion | Schools should ban smartphones. Parents should help. November 25, 2023 Opinion | Schools should ban smartphones. Parents should help. November 25, 2023
Opinion | You don't need to meditate. Just wash your dishes by hand. November 24, 2023 Opinion | You don't need to meditate. Just wash your dishes by hand. November 24, 2023
Advertisement
Supported by
Guest Essay
This War Did Not Start a Month Ago
By Dalia Hatuqa
Ms. Hatuqa is an independent journalist who specializes in Palestinian-Israeli affairs. She wrote from Ramallah, West Bank.
For the past month, normal life in Ramallah — a city in the West Bank usually known for its young population and its vibrant nightlife — has been brought to a standstill.
Since Hamas's deadly Oct. 7 attacks, Israeli forces have launched numerous raids on the West Bank, arresting people from all walks of life: students, activists, journalists, even individuals posting online in support of Gaza. Air and drone strikes have destroyed houses and streets, targeted numerous refugee camps, and nearly leveled Al-Ansar Mosque . They have pummeled the city of Jenin; last month, Israeli forces destroyed the memorial for an Al Jazeera journalist, Shireen Abu Akleh, at the spot where she was killed while reporting more than a year ago.
Meanwhile, a settlement council has been distributing hundreds of assault rifles to civilian squads in settlements in the northern West Bank, part of a larger effort by National Security Minister Itamar Ben-Gvir, who is a settler himself, to arm civilian groups in the wake of the Oct. 7 attacks. So far, the ministry has purchased 10,000 assault rifles for such teams around the country. It's part of the atmosphere of escalating violence that has killed more than 130 Palestinians living in the West Bank since Oct. 7.
For Palestinians, this type of systematic violence is nothing new.
To many inside and outside this war, the brutality of Hamas's Oct. 7 attacks was unthinkable, as have been the scale and ferocity of Israel's reprisal. But Palestinians have been subject to a steady stream of unfathomable violence — as well as the creeping annexation of their land by Israel and Israeli settlers — for generations.
If people are going to understand this latest conflict and see a path forward for everyone, we need to be more honest, nuanced and comprehensive about the recent decades of history in Gaza, Israel and the West Bank, particularly the impact of occupation and violence on the Palestinians. This story is measured in decades, not weeks; it is not one war, but a continuum of destruction, revenge and trauma.
Since the 1948 nakba — in which entire Palestinian villages were wiped off the map and the modern state of Israel was established — Palestinians have endured a subjugation that has defined their daily lives. For decades, we have been reeling from Israel's military occupation, as well as a succession of deadly invasions and wars. The wars of 1967 and 1973 helped shape the modern geography and geopolitics of the area, with millions of largely stateless Palestinians split between Gaza and the West Bank. In Gaza, often referred to as the world's largest open-air prison, Palestinians are prohibited from entering or leaving , except in incredibly rare circumstances.
This history has been absent from much of the discourse surrounding the Israel-Hamas war, as though the attacks of Oct. 7 were completely arbitrary. The truth is, even in times of relative peace, Palestinians are second-class citizens in Israel — if they are deemed citizens at all. According to Israeli law, Palestinians do not have the right to national self-determination, which is reserved for Jewish citizens of the state . A variety of laws restrict Palestinians' right to movement, governing everything from where they can live to what personal identifications they can hold to whether or not they can visit family members elsewhere.
The "right of return" — the right of Palestinians and their descendants to return to villages they were ethnically cleansed from during the 1948 war — is central to many Palestinians' political perspective because so many are still, legally, refugees. In Gaza, for instance, roughly two-thirds of the population consists of refugees. This status is not some abstraction; it dictates everything from where people live to which schools they go to or doctors they see.
Many Gazans have parents and grandparents who grew up only a few miles from where they live now, in areas they are now, of course, forbidden to enter. They still invoke rich memories from their childhood or adolescence, when they walked through citrus groves in Yaffa or olive fields in Qumya — the latter of which, like many villages whose people were expelled into Gaza during the 1948 war, was later transformed into a kibbutz.
There have been periods of increased cooperation between Israelis and Palestinians over the past 75 years. But these were usually preceded by times of increased conflict, such as the first and second intifadas, or popular uprisings. The intifadas, in which Palestinians participated in large-scale resistance, sometimes civil and sometimes violent, are often presented by Western media as random or indiscriminate bursts of murderous savagery — as has been the case with the Oct. 7 attacks. But that violence did not happen in a vacuum.
Stark conditions in Palestinian communities — including the ever-tightening control of daily life through violent night raids, arrests, military checkpoints and the building of illegal Israeli settlements — were the backdrop to these outbursts. Unfortunately, from a historical standpoint, these acts of violence seem to be the only things that have moved the needle politically for Palestinians.
The death and destruction we Palestinians have collectively witnessed and endured have prolonged our generational trauma. Even before this conflict, PTSD was pervasive in Palestinian homes, as was depression. As a young population, children bear the brunt of Israel's military rule: Many are snatched at night from their beds or from the arms of their mothers, beaten and imprisoned after being tried arbitrarily in military courts . Others are shot and paralyzed, if not killed.
In Gaza, these victims have virtually no legal possibility of recourse from the Israeli state. Under the 16-year siege of Gaza, Israeli administrators have controlled access to electricity, food and water, at one point determining the number of calories Gazans could consume before sliding into malnutrition. They have also allowed Gaza and the occupied territories to serve as a testing ground for Israel's vaunted security tech firms. Many people from Gaza have risked the perilous journey across the Mediterranean to get out, only to die en route.
With Gaza sealed for the past 16 years and the West Bank largely contained by settler violence and the army, Israel has been able to keep its occupation indefinite. The periodic spasms of violence — such as the occasional small group or lone wolf attacks and rocket barrages — reinforce the state's justification for long-term control of Palestinians and Palestinian lands.
Over the years, Prime Minister Benjamin Netanyahu and his advisers have been very clear that a separate, sovereign Palestinian state is not on the negotiating table. Neither is the possibility of giving Palestinians the rights that Israelis enjoy. So the status quo of endless occupation — and regular cycles of violence — has become normalized, with the international community seemingly unwilling or unable to hold Israel's government to account.
The Oct. 7 attacks broke that state of play. The occupation's unsustainable nature was laid bare for all to see, as was the impossibility of governing two peoples but privileging one of them over the other.
Dark days are ahead — that much we know. Having lived through wars, invasions and bombardments, we have come to expect the worst. In the West Bank, morale is low on the quiet streets. Twenty-four-hour Arabic satellite news stations provide a droning, ubiquitous background to daily life. They play a constant stream of horrific images and videos: all shocking but not unprecedented.
A feeling of helplessness permeates the West Bank's cities and villages as we watch more and more fellow Palestinians — now more than 11,100, according to the Gazan health ministry — lose their lives. Israeli officials have proposed pushing Gaza's population into Egypt's Sinai Desert, which would render them refugees twice or three times over, and perhaps edge the Israeli settler project into a new, more expansive phase . In the West Bank, we look around, and wonder: Could it happen here? Is it happening already ?
Any kind of shared future is most likely a longer way off than it was a month ago. But Palestinians already knew that. Was the day before Hamas's attacks considered peace? Maybe for Israelis it was, but for Palestinians it wasn't.
Dalia Hatuqa is an independent journalist specializing in Palestinian-Israeli affairs.
The Times is committed to publishing a diversity of letters to the editor. We'd like to hear what you think about this or any of our articles. Here are some tips . And here's our email: [email protected] .
Follow The New York Times Opinion section on Facebook , Twitter (@NYTopinion) and Instagram .