My Preferences
My Reading List
The Odyssey
Literature Notes
The Odyssey at a Glance
Poem Summary
About The Odyssey
Character List
Summary and Analysis
Books 13-14
Books 15-16
Character Analysis
Athena (Pallas)
Polyphemus (the Cyclops) and King Alcinous
Circe and Calypso
Character Map
Homer Biography
Critical Essays
Major Themes in The Odyssey
Major Symbols in The Odyssey
Literary Devices of The Odyssey
Famous Quotes from Homer's The Odyssey
Film Versions of Homer's The Odyssey
Full Glossary for The Odyssey
Essay Questions
Practice Projects
Cite this Literature Note
Character Analysis Odysseus
Odysseus is a combination of the self-made, self-assured man and the embodiment of the standards and mores of his culture. He is favored by the gods and respected and admired by the mortals. Even the wrath of Poseidon does not keep him from his homecoming. He is confident that he represents virtue even when a modern audience might not be so sure. He is also a living series of contradictions, a much more complicated character than we would expect to find in the stereotypical epic hero. We can contrast Odysseus, for example, with the great warrior Achilles in The Iliad .
Achilles himself is not a two-dimensional stereotype. He has a tragic flaw, which can best be identified as hubris (an overbearing arrogance or misguided pride) as one of several distinguishing traits. But Achilles is a simpler character. According to the myth the Homeric Greeks would have known, Achilles was given a choice by the gods to live a short, glorious life full of excitement and heroism or a long, tranquil life with little recognition or fame. Achilles, of course, chose the glorious life; therefore, he achieves a kind of immortality through valor and intense, honest devotion to a cause.
Odysseus, in The Odyssey, is much more complicated. He lives by his wiles as well as his courage. He is an intellectual. Often he openly evaluates a situation, demonstrating the logic he employs in making his choices. When it proves effective, Odysseus lies (even to his own family), cheats, or steals in ways that we would not expect in an epic hero. Although he is self-disciplined (refusing to eat the lotus), his curiosity is sometimes the root of his trouble (as with the Cyclops).
He is willing to pay a price for knowledge; for example, he insists on hearing the Sirens' call, even though to do so, he must have himself excruciatingly strapped to the mast of his ship so that he cannot give in to the temptation. Odysseus can be merciful, as when he spares the bard Phemius, or brutal, as he seems when dealing with the dozen disloyal maidservants. He creates his own code of conduct through his adventures. He is deeper than Achilles, more contemplative, but still capable of explosive violence; he is almost certainly more interesting. It is easy to see why some critics like to call him the first "modern man."
Victory motivates Odysseus. He wants to return home and live well in Ithaca; as a result, every step along the way is another test, sometimes, another battle. His concern with victory is also cultural, as well as practical. In Homer's world, where there are no police or justice systems, might usually makes right. The strong prevail. Odysseus often has only two choices: death or victory. Even when Athena intervenes on his behalf, she often leaves ultimate success or failure up to Odysseus. During the battle with the suitors, for example, she could easily and quickly prevail; but she makes Odysseus earn the victory.
Appropriately, Odysseus' development as a character is complicated. He is, in every way, "the man of twists and turns" (1.1). While he does seem to grow throughout his wanderings, the reader should not look at each event as a one more learning experience for the hero. The Odyssey is not a lesson plan for growth; the episodes are not didactic examples of the importance of prudence or anything else.
When Odysseus left for Troy, he had already established his reputation as a hero. His participation in the war was crucial to the Greeks' victory. It was he who disguised himself as an old beggar and infiltrated the enemy. As Menelaus tells Telemachus in Book 4, it was Odysseus' legendary ruse of the Trojan horse that led to the defeat of Troy.
Certainly Odysseus does grow in wisdom and judgment throughout his ventures. His self-control while dealing with the suitors' insults is exemplary and contrasts, for example, with his earlier irresistible urge to announce his name to the Cyclops in Book 9. In other ways, however, he seems slow to learn. The most notable example being his difficulty in controlling his men. After the victory over the Cicones, Odysseus wisely wants to take the plunder and depart quickly (9.50). His men prefer to stay, leading to a defeat at the hands of reinforcements. When Aeolus grants the Greeks fair winds to Ithaca, Odysseus falls asleep within sight of home, enabling his suspicious, undisciplined crew to open the bag of ill winds and let loose a tempest that blows them off course. Again, on the island of the Sungod Helios, Odysseus' men disobey strict orders and feast on the sacred cattle when he goes inland to pray and falls asleep. The struggles Odysseus faces make his growth as a character more realistic and more credible because it is not simple or absolute.
Previous Book 24
Next Penelope
has been added to your
Reading List!
Removing #book# from your Reading List will also remove any bookmarked pages associated with this title.
Are you sure you want to remove #bookConfirmation# and any corresponding bookmarks?
The Odyssey
Everything you need for every book you read., odysseus quotes in the odyssey.

Outrageous! Look how the gods have changed their minds about Odysseus – while I was off with my Ethiopians. Just look at him there, nearing Phaeacia's shores where he's fated to escape his noose of pain that's held him until now. Still my hopes ride high – I'll give that man his swamping fill of trouble!

Three, four times blessed, my friends-in-arms who died on the plains of Troy those years ago, serving the sons of Atreus to the end. Would to god I'd died there too and met my fate that day …. A hero's funeral then, my glory spread by comrades – now what a wretched death I'm doomed to die!

But here's an unlucky wanderer strayed our way, and we must tend him well. Every stranger and beggar comes from Zeus.
The belly's a shameless dog, there's nothing worse. Always insisting, pressing, it never lets us forget – destroyed as I am, my heart racked with sadness, sick with anguish, still it keeps demanding, 'Eat, drink!' It blots out all the memory of my pain, commanding, 'Fill me up!'

The gods don't hand out all their gifts at once, not build and brains and flowing speech to all. One man may fail to impress us with his looks but a god can crown his words with beauty, charm, and men look on with delight when he speaks out. Never faltering, filled with winning self-control, he shines forth at assembly grounds and people gaze at him like a god when he walks through the streets. Another man may look like a deathless one on high but there's not a bit of grace to crown his words.

Calypso the lustrous goddess tried to hold me back, deep in her arching caverns, craving me for a husband. So did Circe, holding me just as warmly in her halls, the bewitching queen of Aeaea keen to have me too. But they never won the heart inside me, never. So nothing is as sweet as a man's own country.
Since we've chanced on you, we're at your knees in hopes of a warm welcome, even a guest-gift, the sort that hosts give strangers. That's the custom. Respect the gods, my friend. We're suppliants – at your mercy! Zeus of the Strangers guards all guests and suppliants: strangers are sacred – Zeus will avenge their rights!
Even so, you and your crew may still reach home, suffering all the way, if you only have the power to curb their wild desire and curb your own.
I tell you this – bear it in mind, you must – when you reach your homeland steer your ship into port in secret, never out in the open… the time for trusting women's gone forever!
No winning words about death to me , shining Odysseus! By god, I'd rather slave on earth for another man – some dirt-poor tenant farmer who scrapes to keep alive – than rule down here over all the breathless dead.
So stubborn! … Hell-bent again yet again on battle and feats of arms? Can't you bow to the deathless gods themselves? Scylla's no mortal, she's an immortal devastation.
Any man – any god who met you – would have to be some champion lying cheat to get past you for all-round craft and guile! You terrible man, foxy, ingenious, never tired of twists and tricks – so, not even here, on native soil, would you give up those wily tales that warm the cockles of your heart!
Even too much sleep can be a bore. … We two will keep to the shelter here, eat and drink and take some joy in each other's heartbreaking sorrows, sharing each other's memories.
Would I were young as you, to match my spirit now, or I were the son of great Odysseus, or the king himself returned from all his roving – there's still room for hope! Then let some foreigner lop my head off if I failed to march right into Odysseus's royal halls and kill them all. And what if I went down, crushed by their numbers – I, fighting alone? I'd rather die, cut down in my own house than have to look on at their outrage day by day.
Odysseus was torn… Should he wheel with his staff and beat the scoundrel senseless? – or hoist him by the midriff, split his skull on the rocks? He steeled himself instead, his mind in full control.
You know how you can stare at a bard in wonder – trained by the gods to sing and hold men spellbound – how you can long to sit there, listening, all your life when the man begins to sing. So he charmed my heart.
Like an expert singer skilled at lyre and song – who strains a string to a new peg with ease, making the pliant sheep-gut fast at either end – so with his virtuoso ease Odysseus strung his mighty bow.
No fear of the gods who rule the skies up there, no fear that men's revenge might arrive someday – now all your necks are in the noose – your doom is sealed!
What good sense resided in your Penelope – how well Icarius's daughter remembered you, Odysseus, the man she married once! The fame of her great virtue will never die. The immortal gods will lift a song for all mankind, a glorious song in praise of self-possessed Penelope.
Now that royal Odysseus has taken his revenge, let both sides seal their pacts that he shall reign for life, and let us purge their memories of the bloody slaughter of their brothers and their sons. Let them be friends, devoted as in the old days. Let peace and wealth come cresting through the land.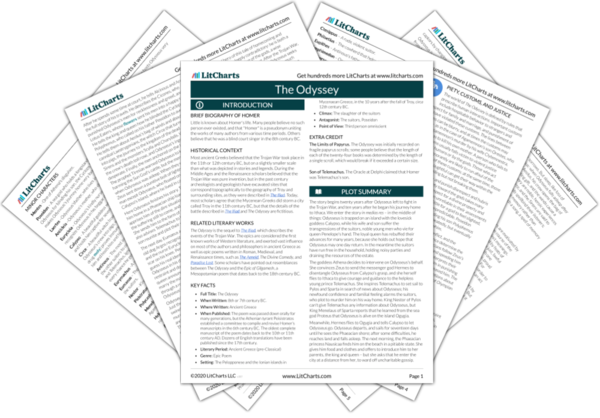 Odysseus - Free Essay Samples And Topic Ideas
Odysseus, the protagonist of Homer's Odyssey, is a complex character whose cunning, loyalty, and enduring spirit have been extensively explored in literature and arts. Essays might delve into Odysseus's character traits, his interactions with other characters, and his journey's symbolic implications. Additionally, discussions could explore the varied interpretations and representations of Odysseus across different cultures and historical periods. A vast selection of complimentary essay illustrations pertaining to Odysseus you can find in Papersowl database. You can use our samples for inspiration to write your own essay, research paper, or just to explore a new topic for yourself.
Is Odysseus a True Hero?
Odysseus was a true hero, he showed this through courage and determination and in many other ways. In book one Odysseus shows a great amount of bravery. Combining with his extreme strength, bravery, and high level of intelligence shows how he has supernatural abilities. His bravery comes in to play extremely in book 1 because he fought very well in the trojan war. His troops left him in the middle of the war and he stayed and fought and ended […]
Odysseus Leadership
In The Odyssey by Homer, Odysseus is faced with many daunting obstacles. With each obstacle, Odysseus evolves and reveals strong leadership qualities. The abundance of leadership protects Odysseus and his crew and allows Odysseus to return to Ithaca; therefore, Odysseus represents an ideal leader because he conveys an immense amount of compassion, cunning intelligence, and extensive bravery. To begin, Odysseus shows endless consideration for all of his men which makes him a strong leader. He always looks out for his […]
Greek Values in the Odyssey
Many Greek rhapsodes have been telling the world about the story of The Odyssey, by Homer. This story was written and peaked in a time of believing in many gods and Greek values. These values in one way or another have crept into The Odyssey. Odysseus has set the example of a Hero's Journey during the poem, but not only is he going through the Journey, but teaches Greek values such as Xenia, Nostos,don't defy the gods, and Kleos, through […]
Odysseus as an Epic Hero
The Odyssey is a heroic story about Odysseus and his crew trying to get home from Troy to Ithaca but end up taking longer than expected as they face many obstacles in their way. In The Odyssey, Odysseus shows many traits that show that he is an epic hero. During the time Odysseus lived, the traits of being a hero included being a great warrior, having hubris, and having great intelligence. Odysseus shows all of these traits throughout the story. […]
Odysseus' Journey in Homer's the Odyssey
As said by Arthur Ashe, "Success is a journey, not a destination. The doing is often more important than the outcome". People tend to think the goal is everything, but the goal or the destination could not exist without the journey there. Journeys teach things that cannot be learned after reaching a destination. It is what occurs during traveling that is important for the outcome. Odysseus' journey shaped him into the man he was when arriving back home, he could […]
We will write an essay sample crafted to your needs.
Loyalty in the Odyssey
In the novel The Odyssey by Homer, characters in the book are found to have an abundance of loyalty. For a few examples penelope to odysseus, telemachus odysseus and a few more. Homer develops this message by putting the characters through situations where loyalty will be important. There are also examples of disloyalty in the book and there are certain consequences also. Penelope shows many signs of loyalty towards Odysseus. For many years Odysseus is away from home and during […]
Examples of Odysseus being a Good Leader
DO's Of Being a Good Leader DO USE INGENUITY WHEN FIGHTING YOUR ENEMIES: Odysseus showed good leadership when he saved the remaining men from his crew from the cyclops. In order to do this, he hid his men in cattle to escape from the cyclops. In the Odyssey, Odysseus states, I tied them [rams] silently together then slung a man under each middle one to ride there safely, shielded left and right. This shows how Odysseus came up with a […]
Odysseus in Book 9
In book 9 of the Odyssey, Odysseus uses trickery to escape the cave of the Cyclops, and once he escapes, reveals himself. He always portrays himself as self-absorbed because of his knowledge, experience, and actions. Odysseus tricked a wine drunk and blind Cyclops, humiliated him by killing his goat, then taunted him from the safety of his ship. I believe Odysseus' actions came from strictly fear and flaunt. He can be viewed as being self involved, so it would only […]
The Odyssey Books Summary
Book 1 10 years after the Trojan War, Odysseus still has not returned home. By this time, his son Telemachus has grown up and his wife, Penelope has gained many suitors that want his family's wealth. The suitors dishonor Odysseus and his family by eating all of the family's livestock. Odysseus has been missing for a long time, so people try to take advantage of his absence by winning over Penelope. They think Odysseus is probably dead. Athena likes Odysseus […]
"You're a Hard Man, Odysseus"
"You're a hard man, Odysseus. Your fighting spirit's stronger than ours, your stamina never fails. You must be made of iron head to foot." -Eurylochus (The Odyssey). Odysseus and Tony Stark, (or Ironman), exemplify many of the same qualities and values throughout their own stories. They share similar strengths and traits, challenges and obstacles, and personal values. Though there are many parallels between heroes, Odysseus and Tony Stark seem to have the most relevant similarities and interrelation. Both heroes are […]
Odysseus Blames on Everyone in "The Odyssey"
Throughout The Odyssey, Odysseus has the tendency to blame other gods for various types of acts, some of which Odysseus should not be the one blaming. An example of this is when Odssesus is telling his life story and he states "Calypso the lustrous goddess tried to hold me back, deep in her arching caverns, craving me for a husband. So did Circe, holding me just as warmly in her halls, the bewitching queen of Aeaea keen to have me […]
The Role of Women in the Odyssey
In Homer's The Odyssey, there are a number of women presented in the storyline from goddesses, lower-class women, to upper-class women. Throughout his journey, Odysseus interacts with a number of female figures that reveal the nature of women in Ancient Greece. The characters of The Odyssey show the respect of mortal women that women were respected and regarded in their society. The text shows examples of how women were treated as second-class citizens but also foreshadows the changes in gender […]
About Odysseus' Qualities
The Odyssey reveals six dominant traits of Odysseus that either exemplify his heroism or cause him many problems. Through his long, adventurous and ultimately successful quest back home, Odysseus' traits of determination, righteousness, and cleverness exemplify his heroism. First, his determination: He always did whatever it took to get back home and no matter how difficult the circumstances. He showed amazing strength and never gave up. While this was demonstrated in several ways, one of the strongest instances was on […]
Comparison of Modern Hero Thor and Odysseus
History tells us how one becomes a hero and how unique their journey is. This essay emphasis on comparing the journeys of two well-known heroes, a modern hero Thor and Odysseus a great hero from Greek Mythology. Odysseus is also named "a man of many turns" and Thor is known for "god of thunder" both are endured for a long, tough journey to find wisdom. Thor is a hammer using god who associates with lightning, thunder, and storm with a […]
The Story of Odysseus Moral Lessons
"The story of Odysseus is a long, perilous, and meaningful tale depicting journeys only the most courageous would partake in. I guess that's the point right? Odysseus is a marvelous Greek hero. Odysseus has many traits that are sought after and praised in Greek culture. The reason he is wanted so, is because he doesn't just use his strengths for himself, but instead he helps better the lives of those around him. During, ""The Odyssey"", through dangerous trials and harrowing […]
Odysseus is an Epic Hero and Example of being a Leader
An epic hero is an example of being a leader, sacrificing yourself for someone else, and having courage. In The Odyssey, Odysseus achieved all of his demands to be a hero throughout his journey. Odysseus is an example of an epic hero due to being a leader and being brave. Odysseus journey adds to the meaning of the work as a whole because it demonstrates that Odysseus is a hero. Odysseus being a hero proves the significance of his culture. […]
Point of View in the Odyssey and Margaret Atwood's "Siren Song"
Have you ever heard just one side of a story without hearing the other side? Ever wondered what's going through the villains mind? The sirens are described as bird like creatures that are beautiful and deceitful. The sirens prey on the most strong and heroic heroes that are also very gullible. Homer in "The Odyssey" and Margaret Atwood in the "Sirens Song" give different portrayals of the sirens through their point of view and tone. The point of view of […]
Why Odysseus is a Good Hero
There is no question that heroes are flawed humans and this includes Odysseus. In the poem The Odyssey, written by Homer, Odysseus and his crew are trying to return to Ithaca but face many obstacles such as, tricking the cyclops, lotus eaters, land of the dead, the sirens and more. that reveal Odysseus' true character. For example, his determination and cleverness is obvious but, he also reveals a major flaw. Odysseus has excessive amounts of pride that lead him into […]
Strengths and Weaknesses of Odysseus in Homer's Poem
What qualifies men to be heroes? If a man who uses his wits to trick, not only women, but other men into doing exactly what he wants, is this man not a player? Heroes are presumed to overcome a great evil for the better of everyone and not just himself/herself. Odysseus from Homer's The Odyssey believes that he is almost untouchable and unbeatable. Odysseus is a selfish man who failed his men, cheated on his wife and still managed to […]
The Hero's Journey of Odysseus
He is renowned as a legendary hero for his involvement in the Trojan War and his rigorous journey back home. An epic leader who is known to be courageous, cunning, and strong. A true warrior who surpassed countless adversities and challenges along his journey. His name is Odysseus, and not only did he exhibit meritorious qualities, but he also had his imperfect flaws. At the end of his journey, Odysseus transforms into a mature and humble hero as he had […]
Is Odysseus a Hero?
"The term hero is quite subjective. While one person may be seen as a hero to many, to others he may very well be the villain. Albeit Odysseus is considered to be a great hero in Greek mythology, is he still a hero by today's standards? A basic definition of a hero would be a person who acts selflessly and at personal risk, and expects nothing in return. In myths and stories especially, heroes overcome great adversities and are able […]
Pan's Labyrinth Greek Mythology
Pan's Labyrinth is a 2006 surreal fairytale film in which an 11-year-old girl named Ofelia deals with the reality of her bleak life on a military compound in 1944's fascist Spain with her sickly pregnant mother and her violent stepfather by seamlessly blending fantastical elements with reality. Ofelia in Pan's Labyrinth undergoes labors to reach an ultimate "happy" ending and the film draws from Greek myth, blending ancient narratives with modern culture and politics. Pan's Labyrinth, following the typical hero's […]
Is Odysseus Really a Hero?
A hero, by definition, is a person who is admired or idealized for having noble qualities. Anyone, no matter shape or size, can be a hero as long as they are selfless, noble, and smart. They must have a moral compass and be able to make the best of a situation. Heroes are not only limited to fictional works; they are all around us. They appear in real life, in comics, in books, and more. Though many people view Odysseus, […]
Odysseus as a Heroic Individual
Every culture around the world had their heroes, and he is the embodiment of the most admired values and ideals of the people, is someone who has courage and has risked or sacrificed his life for others. A hero was a leader who had not only physical strength, but mental strength as well. He was usually someone that got themselves into danger, and in cases where the average man would suffer, the hero would have enough stamina to survive. Odysseus, […]
Achilles and Odysseus
"Even the other characters realize it and point it out. For example Menelaos says ""no one of the Achaians labored as much as Odysseus labored and achieved"" (4.106). His men definitely may feel overworked but he always does what he says he's going to do and beyond. So they can't complain because he's doing what they're doing and more. His strength is unmatched which causes amazement by everyone. Due to Achilles being born a Demigod, he acquired many skills. He […]
Comparing and Contrasting Odysseus and Hrothgar
In the epic poem Beowulf, Hrothgar is formally introduced as being an old king of the Danes. In addition to King Hrothgar, the epic poem The Odyssey, unlike Hrothgar Odysseus is a young king of Ithaca. Besides the fact that both are different ages and from different timelines, King Hrothgar and King Odysseus share characteristic traits that make the kings similar to one another. Furthermore, while the two kings may share similar characteristic traits they also have differences that set […]
The Penelopiad and the Odyssey
Have you ever heard of the saying, There are two sides to every story? All throughout reading The Penelopiad, I had to keep this saying in mind, in recognizition of Homer's, The Odyssey. Homer and his wonderful storytelling skill absolutely glorified Odysseus' heroism, yet I found that there wasn't enough proper insight into the victims of his venegence. What Margaret Atwood set out to do through her The Penelopiad was to offer an alternate perspective of the events in Ithaca […]
Odysseus is a Hero
Although Odysseus is a hero he can definitely be very selfish. Throughout the story, Odysseus shows how self-centered he can be. One reason why I think Odysseus is selfish is that "he raids the land of the Cicones but loses men and time in the process. He waits too long in the cave of Polyphemus, enjoying free milk and cheese he finds, but then gets trapped there when the Cyclops returns and loses men as well, "Then he caught two […]
Analysis Odysseus' Household
Charles Kennedy once said, "Quality of life actually begins at home - it's in your street, around your community." As many citizens of ancient Greece could attest, oikos is one of the most important facets of life. The household represents a crucial part of ancient Greek society and reflects the strength or weakness of a family. Odysseus' household appears to be in a messy situation since he left for the Trojan War. Twenty years later, the loneliness and despair of […]
A hero, by definition, is a person who is is admired or idealized for having noble qualities. Anyone, no matter shape or size, can be a hero as long as they are selfless, noble, smart, and can think through situations to make the best possible decision. Though many people view Odysseus, main character of the Odyssey, as a hero, he is anything but. Odysseus is not a hero due to his two traits of arrogance and selfishness. During the entire […]
Related topic
Additional example essays.
Why Abortion Should be Illegal
Why Abortion is Wrong
Abortion - Pro Choice Perspective
A Raisin in the Sun Theme
A Raisin in the Sun Mid-Term Essay
Freedom of Speech on Social Media
Racism on Social Media Essay
Should Social Media be Regulated: Safeguarding Freedom of Speech and the Press
Effects of Racism in Desiree's Baby
Lies, Revenge and Betrayal In Othello
What Music Means to Me: A Personal Journey of Melodies and Memories
Freedom and equality in the Animal Farm
1. Tell Us Your Requirements
2. Pick your perfect writer
3. Get Your Paper and Pay
short deadlines
100% Plagiarism-Free
Certified writers
Home — Essay Samples — Literature — Odysseus — An Analysis of the Different Traits of Odysseus

An Analysis of The Different Traits of Odysseus
About this sample

Odysseus: A Realistic Barbaric Hero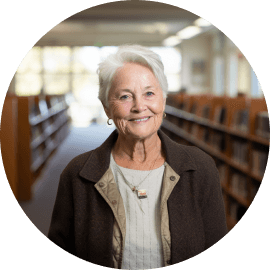 Cite this Essay
Let us write you an essay from scratch
450+ experts on 30 subjects ready to help
Custom essay delivered in as few as 3 hours
Get high-quality help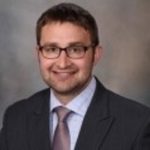 Dr. Heisenberg
Verified writer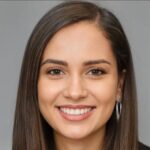 + 120 experts online
By clicking "Check Writers' Offers", you agree to our terms of service and privacy policy . We'll occasionally send you promo and account related email
No need to pay just yet!
Related Essays
2 pages / 1112 words
2.5 pages / 1157 words
4 pages / 1771 words
6.5 pages / 2998 words
Remember! This is just a sample.
You can get your custom paper by one of our expert writers.
121 writers online
Still can't find what you need?
Browse our vast selection of original essay samples, each expertly formatted and styled
Odysseus exemplifies adventure, courage, and the values of the Greeks, is Odysseus a hero? This essay proves that an epic hero is not only a personification of that culture but also the best version of that culture. The Odyssey [...]
The relationship between male and female is a key theme in the Odyssey and has been increasingly popular in recent scholarship. This essay will explore the representation of three types of relationship in Odyssey: husband and [...]
The epic poem The Odyssey written by Homer and translated by Robert Fitzgerald is the story of a man as he embarks on an unexpectedly long and brutal journey home from the Trojan war with his crew of men. Along the way, the [...]
Odysseus is an effective leader by the way he positively motivates, delegates, and innovates his men but struggles a little bit on communication.Odysseus demonstrates effective delegation in the task he gives to his men. When [...]
The Odyssey is a story about Odysseus' return home, and the struggles he faces. Odysseus is a king who is deeply respected for his combat triumphs and heroism in the trojan war. He is missing for 10 years and his wife Penelope [...]
Trickery is common in Greek mythology. Especially among Gods and Goddesses. They use their power of trickery to trick and deceive humans, to fulfill their wishes. An important figure in Greek mythology is Metis. She is the [...]
Related Topics
By clicking "Send", you agree to our Terms of service and Privacy statement . We will occasionally send you account related emails.
Where do you want us to send this sample?
By clicking "Continue", you agree to our terms of service and privacy policy.
Be careful. This essay is not unique
This essay was donated by a student and is likely to have been used and submitted before
Download this Sample
Free samples may contain mistakes and not unique parts
Sorry, we could not paraphrase this essay. Our professional writers can rewrite it and get you a unique paper.
Please check your inbox.
We can write you a custom essay that will follow your exact instructions and meet the deadlines. Let's fix your grades together!
Get Your Personalized Essay in 3 Hours or Less!
We use cookies to personalyze your web-site experience. By continuing we'll assume you board with our cookie policy .
Instructions Followed To The Letter
Deadlines Met At Every Stage
Unique And Plagiarism Free
The Contrast of Odysseus as a Character Essay
Introduction.
Odysseus has all the defining characteristics of a Homeric protagonist. He is strong, resourceful, and confident, which makes him a great leader. However, Odysseus has a number of flaws, including his constant desire to achieve glory combined with excessive pride that sometimes blinds him in his adventures. Book IX of The Odyssey is structured as a series of flashbacks that reveal the wanderings of Odysseus and his men. As Odysseus tells Phaeacians the tale of his battle with the Cyclops, it becomes apparent that Homer's protagonist is smart and cunning. He possesses the ability to deceive and plan thoroughly, which adds to his charm and strength as a leader. However, Odysseus' confrontation with Polyphemus demonstrates how arrogant and foolish The Odyssey's hero can be.
Odysseus decides to linger in the Cyclops' cave after stealing some of his food, which puts his men in danger. They keep telling Odysseus to leave, but he tells them he wants "to see the owner himself, in the hope that he might give me a present" (Homer). Such arrogance leads to Polyphemus eating two of Odysseus' best men after he returns to his cave. After the monster imprisons his 'guests' in order to feast on them later, Odysseus comes up with an intricate plan to escape. It includes blinding Polyphemus, hiding his identity by using 'Nobody' as an introduction, and finally escaping the cave by clinging to the bellies of the Cyclops' sheep. However, as soon as Odysseus and his men manage to get on their ships, the story's protagonist rejects any sense of self-preservation and reveals his identity to the Cyclops. Polyphemus then prays to his father Poseidon to call for vengeance on Odysseus. Therefore, despite being smart and deceiving, the story's protagonist shows how prideful and foolish his actions can be.
In conclusion, it is important to acknowledge that Odysseus is a strong and clever man. He can use his smarts and leadership skills to escape dangerous situations, an example of which would be his wanderings in the land of the Cyclops. However, Odysseus rarely thinks ahead if his pride is threatened. The only reason why he refuses to hide his identity with Polyphemus is that he wants everyone to know of his great deeds. His excessive pride and desire for glory makes him an unlikeable character.
Homer. "Book IX." The Odyssey , translated by Samuel Butler, 800 B.C.E. Classics MIT, Web.
Short Summary
Summary & Analysis
Literary Devices and Symbols
Questions & Answers
Essay Samples
Essay Topics
Homer: Biography
Chicago (A-D)
Chicago (N-B)
IvyPanda. (2022, August 31). The Contrast of Odysseus as a Character. https://ivypanda.com/essays/the-contrast-of-odysseus-as-a-character/
"The Contrast of Odysseus as a Character." IvyPanda , 31 Aug. 2022, ivypanda.com/essays/the-contrast-of-odysseus-as-a-character/.
IvyPanda . (2022) 'The Contrast of Odysseus as a Character'. 31 August.
IvyPanda . 2022. "The Contrast of Odysseus as a Character." August 31, 2022. https://ivypanda.com/essays/the-contrast-of-odysseus-as-a-character/.
1. IvyPanda . "The Contrast of Odysseus as a Character." August 31, 2022. https://ivypanda.com/essays/the-contrast-of-odysseus-as-a-character/.
Bibliography
IvyPanda . "The Contrast of Odysseus as a Character." August 31, 2022. https://ivypanda.com/essays/the-contrast-of-odysseus-as-a-character/.
Ancient Civilizations. Odysseus and Polyphemus
Characters in the Odyssey: Athena, Poseidon, and Polyphemus
Dietary Supplement Smarts in the US
Odysseus' Personal Qualities and the Epic Hero Image
Monstrous and Human Relationship in "Odyssey"
"Odyssey": The Relationship between the Monstrous and the Human
Themes in Books VIII-XI of Homer's "The Odyssey"
Deception in King Lear, Odyssey and Gilgamesh
Examples of Hospitality in The Odyssey by Homer: Review
The Role of hospitality in the Homeric world-Odyssey
Dragon Combats in Greek Culture
Myths and Legends: Concepts of Ancient Myths and Modern Scientific Thoughts
Ancient Greek Mythology: Deities of the Universe
The Main Idea of "Oedipus Rex" by Sophocles
The Ghosts in Henry James's the Turn of the Screw
What would likely have happened if Odysseus had listened to his crew upon arriving at the cave? 1.They all would have been killed. 2.They never would have gone into the cave to begin with. 3.They would have sailed away with sheep and cheese. 4.The first rock would have capsized the boat.
3.They would have sailed away with sheep and cheese.
Explanation:
When Odysseus and his men found the cave, his men wanted to take the food and the sheep. Odysseus, though, told them not to steal anything and wait for the owner of those things to return.
The cave belonged to a one eye giant named Polyphemus who trapped the men with a large rock and ate some of the men.
📚 Related Questions
whats the correct ansswer
when an author focuses on characterization in a piece of fiction, it means that he or she provides details about the?
important facts of a newspaper article are located on the headline and in the first paragraph? true or false
The bet most differs from the nonfiction account of Captial punishment because ?
actually the answer is that it presents a human side to capital punishment
Details : The bet most differs from the nonfiction account of Captial punishment
what is the answer to this
Who says the following and why? Hear me, my lords and captains of Phaeacia! Let Demodocus rest his ringing lyre now— this song he sings can hardly please us all. * Odysseus is pleading with his hosts to stop the song. It is too sorrowful. Odysseus is unimpressed with Demodocus's skills as a bard. Alcinous is halting the song because Odysseus is crying—again. Alcinous is hungry and is tiring of song.
Answer : Alcinous is halting the song because Odysseus is crying—again.
This scene occurs while Odysseus is in Phaeacia , in the court of Alcinous . While attending a banquet, the blind bard Demodocus sings of the adventures of Odysseus in Troy . Specifically, he sings of the quarrel between Odysseus and Achilles . However, this song brings sad memories to Odysseus, who starts crying. Seeing how upset his guest is, Alcinous decides to halt the song.
Svetlana told the designer, "I want a lilac gown, with delicate lace at the hem. The sleeves should be long and flared at the wrist. The waist should be held together with a brooch. Make sure you use only pearls in the brooch." What word best describes the tone of this sentence? urgent critical instructive optimistic
Which question would the reader ask to learn about roane"s reporting reliability ?
Ask about her employer.
The reader is going to question about roane's ability to "ask about her employer".
Details : Which question would the reader ask to learn about roane"s reporting
which is a noun phrase? Travel to another country, and (the difference in price) can be even greater. Go to a store in Germany to buy a garden hose, and you'll soon realize you're not at (a hardware store in Kansas.) Once you've found all the parts you need, you (could end up spending) between $65 and $120 for your new garden hose! And you'll have to pay extra for parts like (the nozzle that screws onto the hose).
Demonstrative adjectives can be used as either a(n) _____ or a(n) _____. adjective, pronoun adverb, pronoun adjective, adverb noun, pronoun
It would be adjective, pronoun.
In this excerpt from the poem "Learning to Read" by Frances Ellen Watkins Harper, what is the meaning of the word rising? And said there is no use trying, Oh! Chloe, you're too late; But as I was rising sixty, I had no time to wait.
A comparison and contrast essay uses which of the following elements? select all that apply. 1.Two subjects that are similar and diffrent 2.An opinion to change the reader's mind 3. supporting, factual details 4. The relationship between cause and effect 5. A main character that learns throughout the story
1.Two subjects that are similar and different
3. supporting, factual details
A compare an contrast essay is composed of two subjects that connect in some way. The purpose of these essays is to illuminate the subtle differences and to find unexpected similarities using factual details and supporting them. The topics to choose, as mentioned before, must have similarities and differences, an example of a topic for this type of essay can be the comparison between green apples and red apples . Therefore the correct answers are number 1 and 3.
Details : A comparison and contrast essay uses which of the following elements?
A relevant online media source best helps an audience A believe the presenter. B stay engaged in the topic. C understand the topic D trust the material.
Question: A relevant online media source best helps an audience:
A) believe the presenter.
B) stay engaged in the topic.
C) understand the topic
D) trust the material.
Answer: The correct answer is option: B) stay engaged in the topic.
Explanation: A successful growth of any business is partly thanks to its ability to connect with its audience. Media is mainly used for engaging with other people and sharing content. Media is a valuable way of communicating information, and because of the different attention spans, it is important to share larger amounts of information in a shorter period of time.
A relevant online media source best helps an audience understand the topic
The three qualities that a source of information must have to be considered good are credibility, accuracy, and relevance. The last one refers to how connected is the information coming from the source to the topic, if it is highly relevant it will represent a good asset to the research and it would answer a lot of the questions from the readers.
What was the Patriot Act? A. a series of bills passed after 9/11 to increase security by permitting the government to monitor communications and access to financial and personal information of people living in the U.S. B. a series of bills passed after 9/11 to decrease the likelihood of terrorist activity by removing all non-citizens and Muslims citizens from the U.S. C. a series of bills passed after 9/11 to increase security by making all U.S. citizens sign a pledge of patriotism in order to avoid deportation D. a series of bills passed after 9/11 to decrease the likelihood of terrorist activity by rewarding people for their patriotism
What did many people initially believe about the plane that hit the north tower of the World Trade Center? A. It was just the beginning. B. It was an isolated incident. C. It was the work of al-Qaeda. D. It had been hijacked.
What terrorist attack had been carried out by al-Qaeda in 1993? A. the detonation of a bomb in a World Trade Center parking garage B. the detonation of a bomb at a federal building in Oklahoma C. the detonation of a bomb in Central Park in New York D. the detonation of a bomb in Time Square
A bomb was intended to collapse the base of one of the Twin Towers so it would fall into the other.
Details : What terrorist attack had been carried out by al-Qaeda in 1993? A.the
Which is more important what a person thinks or what a person does? Write a short essay regarding the topic.
How do the authors of "The glass of milk" and "At a window" show the importance of human affection? Show textual evidence from BOTH selections
Choose the sentence that is written correctly. A To prepare adequately for a test, a thorough review is usually advisable. B A thorough review is usually advisable to prepare adequately for a test. C To prepare adequately for a test, it is advisable to review thoroughly. D To prepare adequately for a test, a student should review throughly.
1.Why would you do a research to prepare for a personal comparison and contrast essay? A. To find additional examples to support your main idea. B.To find people to interview from your family. C. To find refrences for your essay. D. to evaluate websites. 2.Why is it important to use an organizational pattern in comparison and constrast essay? A. To provide an outline of your essay. B. to provide details supporting the statements C. To demonstrate your thesis D. to clearly show the relationship between the items your are comparing My answers 1.A 2.B
Details : 1.Why would you do a research to prepare for a personal comparison
H. G. Well's novel The War of the Worlds uses which verb tense in the story? A) Future perfect. B) Conditional. C) Past D) Present perfect.
H. G. Well's novel The War of the Worlds uses which Past tense in the story.
What are Tenses?
A  form of the verb that allows us to express and understand time is called as tense . The tense of the verb tells us when an event or something existed or when a person did something. Three main types of tenses are the Past, present , and future .
Past tense Examples :
We met yesterday.
He bought a new laptop last week
Present tense Examples :
She lives in Spain.
Bob drives a taxi.
Future tense Example :
He will be here soon.
I will do it later.
Therefore, H. G. Well's novel The War of the Worlds uses which Past tense in the story.
To learn more about tense click:
https://brainly.com/question/11222622
Roscoe is trying to take notes in class, but he finds that he can't keep up with what his instructor is saying. After class, he discovers that he has a lot of blanks in his notes. What is the most plausible reason for this? He tried to write down everything his instructor said. He employed active listening and verbal cues. He didn't use an outline to take notes. He didn't ask enough questions while in class.
The correct answer is "He tried to write down everything his instructor said".
One of the most common mistakes of taking notes in class is to try to write down everything what the instructor says. It is not possible to write down everything at the same pace as the instructor speaks, and it is a bad habit because the student focuses in writing instead of learning. Roscoe inability to keep up what the instructor says and having a lot of blanks in his notes are common effects of using this bad habit in class.
• Identify the irony of Henry's "red badge of courage" in The Red Badge of Courage. a. He was wounded by a fellow soldier after he has had fled from battle b. His wound was superficial c. He refused to wear his badge
What are structural elements that unique to dramas
Details : What are structural elements that unique to dramas
PLS HELP ASAP!! Read this sentence. I will finish my assignment. Which sentence adds an adverb phrase? A. I will finish my math assignment. B.I will finish my assignment for math class. C.I will finish my assignment in two hours. D.I will finish my assignment soon.
I will finish my assignment . Is the complete sentence is "I will finish my assignment in two hours", this sentence adds an adverb phrase. Thus, option ( c ) is correct.
What is adverb?
The adverb is the word that they change to limit the verb's meaning. The adverb expresses location, circumstance, time, cause , degree, and manner. It was usually in the form of a when , where, how, why, under what conditions , or to what extent question. The adverb is the part of speech .
According to the given, sentence are the improper. The sentence was the incomplete . The sentence was the add-on the adverb to the complete. The adverb sentence is the correct sentence was the "I will finish my assignment in two hours" This sentence was the add-on the hours are the meaning is how much time are they to complete the sentence.
As a result, the sentence adverb is "I will finish my assignment in two hours ". Therefore, option ( c ) is correct.
Learn more about on adverb , here:
https://brainly.com/question/8554630
THE FIRST LINE OF AN MLA FORMAT BASIC CITATION IS ALWAYS A.REVERSE INDENTED (OR HANGING INDENTED) B. INDENTED FIVE SPACES C. WITHOUT ANY KIND OF INDENTATION
Translate the poem into modern, familiar English. Do a line-by-line translation and delete the original lines as you progress. Why dois your brand sae drap wi bluid, Edward, Edward, Why dois your brand sae drap wi bluid. why sae sad gang yee O?" I hae killed my hauke sae guid, And I had nae mair but hee O." "Your haukis bluid was nevir sae reid, Edward, Edward, Your haukis bluid was nevir sae reid, My deir son I tell thee O." "O I hae killed my reid roan steid, Mither, mither, O I hae killed my reid roan steid, That erst was sae fair and free O."
Why does your sword so drip with blood, Edward Edward,
Why does your sword so drip with blood.
Why so sad walk you O?
"I have killed my hawk so good,
And I had no more but he O."
"Your hawks blood was never so red, Edward, Edward,
Your hawk's blood was never so red,
My dear son I tell you O."
"O I have killed my red road steed, Mother, Mother,
O I have killed my red roan steed,
That once was so fair and free O."
________________ add concreteness, add interest, and help to maintain attention from the audience. a. Examples b. Narrations c. Testimonies d. Statistics
Yes, A is the correct answer. Examples
Details : ________________ add concreteness, add interest, and help to maintain
1. in The Red Badge of Courage, for what exploit was the youth praised by the colonel? a. for carrying the flag b. for getting the enemy's flag c. for rallying the men to fight 2. in The Red Badge of Courage, the description of Wilson changes from what to what? a. from the loud one to the assured one b. from the loud one to the friend c. from the loud one to the tattered man
which is the most prominent kind of rhetorical appeal thomas paine uses here?
Other Questions
What is the impact of age on flexibility? A. Younger people tend to develop flexibility more slowly. B. Younger people tend to be more flexible. C. Older people tend to be more flexible. D. Older people cannot maintain their flexibility. Please select the best answer from the choices provided.
I need help on this problem!!!
Starch is a _____.A: monosaccharideB: disaccharideC: hormoneD: polysaccharide
what is the place value in 6000,00000
Which correlation coefficient best matches the data plotted on the graph?
Eight years from now, bianca will be 50% older than she is now. How old is Bianca
Please help me with this
Which improper fraction is equal to the mixed number number 37/9 A 3 7/9 B 4 1/9 C 4 7/9 D 4 4/9
what value of h makes the equation true -1/8 (2h+4) + 1/2 = -7/4 h= 7 25/16 7/16 25
How are the the social classes of Sumer organized
Which arrangement shows , , , and in order from least to greatest? A. B. C. D. here is the link to my screenshot file:///Users/HuntingtonsComputer/Desktop/Screen%20Shot%202016-11-01%20at%201.55.30%20PM.png
Please help me with number 4, thank you
When during the cell cycle is a cells DNA replicated?
What makes the excretory system
In this Image, Which Point is the vertex of the angel?
there are some cows and some chickens, if there are a total of 40 heads and 112 legs, how many cows are there
Como no me gusta gastar mucho dinero, me encantan ____________________.A. las liquidaciones B. las gangas C. los precios bajos D. All of the above.
HELP QUICK PLS!!!!!what are some adaptations for mushrooms???and if you can answer this too.what does bacteria eat?THX PLS HELP!
Boxes are moved on a conveyer belt from where they are filled to the packing station 11.0 m away. The belt is initially stationary and must finish with zero speed. The most rapid transit is accomplished if the belt accelerates for half the distance, then decelerates for the final half of the trip. If the coefficient of static friction between a box and the belt is 0.60, what is the minimum transit time for each box?