Scholarship Essays
National Merit Scholarship Essay Example 2 - Influential Person or Obstacle
To help the reviewers get to know you, describe an experience you have had, a person who has influenced you, or an obstacle you have overcome. explain why this is meaningful to you.
Hot, salty tears continuously run down my dirt-streaked face and cling to the tip of my nose. I can feel the flush of blood run to my cheeks in embarrassment. All I can think is, "I am so patheticly weak!" I can feel my stomach aching, and I know, if it hadn't already, my breakfast would be coming back. My limbs feel like giant rubber hoses, with no life in them. There is no will in me to move from my current position, with my knees curled to my chest, and my face in the dirt.
The sun is beating down on my back with sharp lances of sunlight. "Come on, get up." I hear from far away to my left. it is not unkind, but I have no inclination to obey it. "You can do it. Mind over matter." The voice is getting closer to my ear, but still my resolve to do anything has vanished. Suddenly, there she is, knelt on the ground so she can put her face directly in front of mine. "Almost done! You can do it, just finish! Always finish!" In my mind, though, I know I'll never be able to finish the last eight miles of our marathon.
Without quite realizing it, I allow my coach to help me to my feet. Her face breaks out into an incredulous grin. My mind doesnt even function enough to wonder how she can manage to smile, or stand after the first eighteen miles. Coach T resumes spewing her never-ending monologue of encouragements, all while running next to me, until finally, the unthinkable happens. We cross the finish line.
Finishing those twenty-six miles was undoubtedly the most rewarding and satisfying moment of my life. Never before have I needed so much focus or determination. Yet I know that without Coach T there to help me, I would never have finished. She has been so much more than just my high school volleyball coach; she has helped me learn things that no other person ever could. She taught me that quitting anything is never an option, but most importantly, she taught me that i can do anything if I sincerely try. And I have carried that lesson with me everywhere since.
Original Source: Essay Forum

Choose Your Test
Sat / act prep online guides and tips, national merit finalist - how to win the scholarship.
PSAT Info and Strategies
Many students take the PSAT in the fall of their junior year. What a lot of students may not notice is the full name of the test is PSAT/NMSQT, or Preliminary SAT/National Merit Scholarship Qualifying Test. Thus, the PSAT is not just good practice for your SATs. It's also the first step in becoming a National Merit Finalist and hopefully, earning a $2,500 scholarship from the National Merit Scholarship Corporation (NMSC).
In this article, we'll discuss what steps you need to take to become a National Merit Finalist and compete for a scholarship. We'll also give you advice on how to write a strong application and maximize your chances of becoming a National Merit Scholar.
Here's how the numbers break down:
Each year, about 1.6 million students take the PSAT. Of the juniors who take the exam, about 16,000 earn scores that qualify them as Semifinalists (that's around 1%). This group is narrowed down to 15,000, who become Finalists. Of this group, about 7,500 are awarded scholarships of $2,500 a year (that can be renewed each year you're in college).
This article will explain the three key steps you need to follow to win the National Merit scholarship, from meeting the entry requirements, to scoring well on the PSAT, to submitting a standout application.
Step 1: Meet the Entry Requirements
The National Merit Scholarship Corporation (NMSC) requires you to have a few qualifications to even be considered for the scholarship:
You must be enrolled as a high school student, progressing normally toward graduation.
You must plan to enroll full time in college starting the fall following high school graduation.
You must be a U.S. citizen or U.S. lawful permanent resident planning to become a U.S. citizen.
These requirements will be checked with a few questions at the beginning of the PSAT.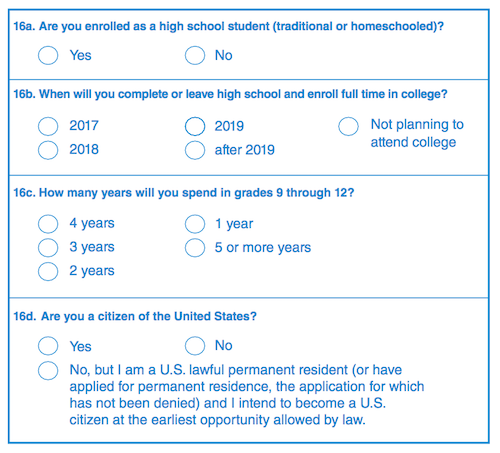 Step 2: Score in the Top 1% of the PSAT
Becoming a National Merit Finalist is competitive and requires a top score on the PSAT. Although it varies from state to state, most students must score above 1400 (out of 1520) to qualify as a Semifinalist, which means they can compete to move on to Finalist standing.
How can you achieve a top 1% score on the PSAT? Prepare with high-quality materials. Identify your weak points and work to improve them. If the Reading section confuses you, spend the majority of your time practicing those sections. If math isn't your thing, commit yourself to drilling PSAT Math problems. The National Merit competition uses a Selection Index that is based on your Reading, Math, and Writing test scores, so mastering all three sections is key.
Take control of your learning and study with practice questions and sample tests. This practice will also pay off later when you take the SATs in the spring of your junior year and fall of senior year.
Bonus: Aiming for a National Merit Scholarship? If you're not sure you can self-study your way to a qualifying PSAT score, you'll love our PSAT prep program, PrepScholar .
We designed our program to learn your strengths and weaknesses through advanced statistics and customize your prep to be as effective as possible for you. When you start with PrepScholar, you'll take a diagnostic that will determine your weaknesses in over forty PSAT skills. PrepScholar then creates a study program specifically customized for you .
To improve each skill, you'll take focused lessons dedicated to each skill, with over 20 practice questions per skill. This will train you for your specific area weaknesses, so your time is always spent most effectively to raise your score.
We also force you to focus on understanding your mistakes and learning from them. If you make the same mistake over and over again, we'll call you out on it.
There's no other prep system out there that does it this way, which is why we get better score results than any other program on the market.
Check it out today with a 5-day free trial:
For more info on prepping for the PSAT, check out our detailed guide to attaining National Merit Semifinalist status.
Step 3: Submit an Excellent Application
Complete the NMSC application requirements by fall of your senior year (usually early October). This application allows 15,000 of the 16,000 Semifinalists to move on to Finalist standing.
If you don't become a Finalist or don't qualify, you may still get word that you're a Commended Student or remain as a Semifinalist, which are great distinctions that will stand out on college applications. However, only Finalists are eligible for National Merit Scholarship awards.
The online NMSC application is the same as your college application in some ways and different in other ways.
Similarities
You must submit the following:
Your academic record (transcript)
SAT scores*
Information about your activities and leadership roles
A personal essay
*You have to take the SATs on approved dates, usually in the fall of your senior year, and make sure to send along your score report to NMSC. They need to receive your scores by December 31st of your senior year. While there is no strict cutoff for SAT scores, they must be competitive like your PSAT scores (usually around 1400 or above) so they know your PSAT wasn't a fluke.
Differences
A recommendation from your high school principal or someone the principal designates as a school official
Information about your school's curricula and grading system
Let's dig into each component to maximize your chance of building a strong application to win the National Merit Scholar title.
Academic Record and SAT Scores
The National Merit Corporation is first and foremost looking to award academic achievement. There is no strict cutoff, but a competitive GPA (3.5 and above) and high SAT scores (approximately 1400 and above) are recommended. Your academic record should also show that you challenged yourself with honors and AP classes. When you're a high school junior, there isn't much you can do about this, other than continue to excel in your classes.
Ready to go beyond just reading about the SAT? Then you'll love the free five-day trial for our SAT Complete Prep program . Designed and written by PrepScholar SAT experts , our SAT program customizes to your skill level in over 40 subskills so that you can focus your studying on what will get you the biggest score gains.
Click on the button below to try it out!
Extracurricular Activities and Community Service
The NMC is also looking at the skills and accomplishments shown in your application. Demonstrated leadership goes a long way--for example, leading in Student Council or other student organizations.
Your activities should reveal your passions and interests--it is usually better to show "depth over breadth." In other words, get deeply involved in a few activities you're passionate about rather than showing minor participation in every club, team, and organization your school has to offer. Almost all activities are valuable if they show your commitment, leadership potential, and ability to work with and help others.
Recommendations
Recommendations go a long way. Cultivate good relationships with your teachers, counselor , and principal and provide a "brag sheet" for them with the qualities and accomplishments you would like them to include in your recommendation.
Your brag sheet may include the following:
What six adjectives best describe you?
What do you consider your greatest accomplishment(s)?
What are your strongest goals for the next five years?
What is a meaningful experience you have had during high school?
These anecdotes will make writing a lot easier, and they'll thank you for this.
Make sure to ask for your recommendation at least three weeks in advance of the deadline, and follow up with your writer to make sure it'll be submitted on time. The earlier you notify them, the more ahead you'll be of your classmates, most of whom will need college application letters.
Personal Essay
The personal essay adds your voice to your application materials. Your essay is the place where you can share your unique story and perspective and make your application materials come to life.
Here is an example of a past National Merit essay question:
To help the reviewers get to know you, describe an experience you have had, a person who has influenced you, or an obstacle you have overcome. Explain why this is meaningful to you. Use your own words and limit your response to the space provided.
The space allows for about 500 - 600 words.
You should focus on two important components of the essay. First, the NMC wants to see that you can express yourself clearly and powerfully through writing . Make sure to proofread, edit, and revise for any spelling errors, grammatical mistakes, or weaknesses in syntax and diction.
Second, your essay reveals how you think about yourself , your accomplishments, and your goals. What do your experiences mean to you? What do they reveal about your identity? Spend some time brainstorming before you decide what aspects of your identity are most important to share with the NMC readers.
For example, did a group science fair project show you the power of collaboration in making new discoveries? Did a Student Council debate reveal the complexity of perspectives on a single issue? Did Lisa Simpson teach you the importance of sticking to your principles, even if your family may not always agree?
The topics are endless, and there is no best answer, but whatever you choose should reveal something significant about who you are . Once you have your first draft, ask a friend, family member, counselor, or English teacher for feedback on what worked and what didn't. It's a short essay, so make sure every sentence is there for a reason and important for telling your story.
In Conclusion
Staying motivated and committing yourself to all these goals will put you in the best position toward becoming a National Merit Finalist. Remember, only 15,000 students (< 1%) are chosen as Finalists, and of those, only about 7,500 students receive scholarships. On a percentage basis, it's even more competitive than getting into the Ivy League, so even with all your hard work, you'll still need a certain amount of luck!
NSMC notifies students if they have become finalists in February of their senior year. Scholarship notifications go out in March. By that time, most of your college applications will be done and submitted.
Now you just have to try to relax and wait for the decisions to come! If you complete all the steps mentioned above, you can be confident that you've done all you can – now hopefully the National Merit Scholarship Corporation will recognize all your hard work.
What's Next?
Want more tips on how to get a top PSAT score? Check out our guide on how to get a perfect PSAT score for all the info you need to know.
Are you striving for perfection on the SAT? Read our detailed guide by our resident SAT full scorer .
Aiming to get into a top-tier school? Check out our article: What's a good SAT score for the Ivy League?
Want to improve your SAT score by 160 points? We have the industry's leading SAT prep program. Built by Harvard grads and SAT full scorers, the program learns your strengths and weaknesses through advanced statistics, then customizes your prep program to you so you get the most effective prep possible.
Check out our 5-day free trial today:
Rebecca graduated with her Master's in Adolescent Counseling from the Harvard Graduate School of Education. She has years of teaching and college counseling experience and is passionate about helping students achieve their goals and improve their well-being. She graduated magna cum laude from Tufts University and scored in the 99th percentile on the SAT.
Student and Parent Forum
Our new student and parent forum, at ExpertHub.PrepScholar.com , allow you to interact with your peers and the PrepScholar staff. See how other students and parents are navigating high school, college, and the college admissions process. Ask questions; get answers.
Ask a Question Below
Have any questions about this article or other topics? Ask below and we'll reply!
Improve With Our Famous Guides
The 5 Strategies You Must Be Using to Improve 160+ SAT Points
How to Get a Perfect 1600, by a Perfect Scorer
Series: How to Get 800 on Each SAT Section:
Score 800 on SAT Math
Score 800 on SAT Reading
Score 800 on SAT Writing
Series: How to Get to 600 on Each SAT Section:
Score 600 on SAT Math
Score 600 on SAT Reading
Score 600 on SAT Writing
Free Complete Official SAT Practice Tests
What SAT Target Score Should You Be Aiming For?
15 Strategies to Improve Your SAT Essay
The 5 Strategies You Must Be Using to Improve 4+ ACT Points
How to Get a Perfect 36 ACT, by a Perfect Scorer
Series: How to Get 36 on Each ACT Section:
36 on ACT English
36 on ACT Math
36 on ACT Reading
36 on ACT Science
Series: How to Get to 24 on Each ACT Section:
24 on ACT English
24 on ACT Math
24 on ACT Reading
24 on ACT Science
What ACT target score should you be aiming for?
ACT Vocabulary You Must Know
ACT Writing: 15 Tips to Raise Your Essay Score
How to Get Into Harvard and the Ivy League
How to Get a Perfect 4.0 GPA
How to Write an Amazing College Essay
What Exactly Are Colleges Looking For?
Is the ACT easier than the SAT? A Comprehensive Guide
Should you retake your SAT or ACT?
When should you take the SAT or ACT?
Stay Informed
Get the latest articles and test prep tips!
Looking for Graduate School Test Prep?
Check out our top-rated graduate blogs here:
GRE Online Prep Blog
GMAT Online Prep Blog
TOEFL Online Prep Blog
Holly R. "I am absolutely overjoyed and cannot thank you enough for helping me!"
Better Grades, Jobs, Dates & Life! ™
Real World College Guide
Cool Career Guides
Seach for a College
Entertainment & Lifestyle
StudentNow Blog
Search for a College
Student Deals
StudentNow Home | Features | Shopping | Travel | Jobs | Research | Fun | Life | Sports | College
©1996-2011 COPYRIGHT StudentNow - click for information other notices.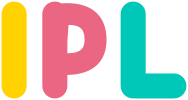 National Merit Scholarship Essay
National Merit Scholarship Corporation Essay – Jacob Klenke Most people of academic achievement ought to be able to readily cite a vast number of supportive mentors. John Donne recognized this through one of his works, stating that "no man is an island". I am no outlier to this trend, for I have an immensely helpful family, superb educators, and friends that share similar interests in the world of science. However, I would like to concentrate on a rather unsuspecting part of my schooling as having the highest impact: my junior high music teacher. Amidst my life fixated on textbook education, she forced me to never be complacent, to hold high behavioral standards, and to passionately pursue the flighty sparks of inspiration. My instructor, …show more content…
As an illustration, I had the curiosity of a cat when music was involved, so I initially played trombone, but before junior high was over, I moved through two more brass instruments, tenor sax, and the piano, holistically growing my music skills. From my teacher, I had complete support each time I wanted to learn something new, but on the condition that I would work tirelessly at it. She also spurred me in my love of the sciences, ensuring that I was doing well in my coursework and discussing plans for my future in engineering or some related field. Simply stated, my music teacher pushed me to do what I love, for the fire of inspiration gives life zest in music and everything else. After thirty-three years of teaching at one school, Mrs. Peddicord retired the same night that I graduated junior high. She left the community, and I have not seen her since. To this day, though, I still draw from her numerous parables, quips, and admonishments to bolster my success. My loves of music and of learning have not been quenched, and they have grown inseparable. Music is a relaxation from coursework, and coursework deepens the beauty of music. I hope to find another mentor with influences as hers, for the inspiration and drive that she gave all areas of my life is
Click here to unlock this and over one million essays
National Junior Honor Society Essay
National Junior Honor Society I love to learn and I believe that is the point of coming to school. In the sixth grade I got interviewed by Ms. Spille and I got accepted into the AVID program at Lake Braddock. This program has taught me several things, for example, how to be more responsible, how to be organized and how to use my time wisely. I always turn in my homework on time and do my best, so it looks nice and neat. I am one of the only people who use my agenda out of my classes.
AICPA Legacy Scholarship Essay
AICPA Legacy Scholarship Application Short Responses Please answer each of the following questions to be considered for an AICPA Legacy Scholarship. Each response must have a minimum of 100 words and a maximum of 250 to be eligible for review. 1) Why are you interested in becoming a CPA, and how will it impact your career? If someone asks me "Why do you choose audit as your career?"
National Honor Society Application Essay
National Honor society was established to recognize outstanding high school students. National Honor society recognizes students who have demonstrated excellence in the areas of academic success, leadership, character and service. I should be in National Honor Society because I think I represent a lot of the qualities needed to be in this organization. Throughout my years in high school, I have been very involved in the band program here at Langham Creek. As a freshman, I started out in Concert 2 band.
Gerald Graff Hidden Intellectualism Essay
Everything I do revolves around my music. I have been around music all my life, whether it was listening to it or playing it. I'm very passionate about music and I love playing an instrument. The instrument
Band Scholarship Essay
As a nervous freshman about to embark on my high school journey, I had the choice to end my band career. Despite not knowing at all what to expect, I decided to pursue the fine arts into
Personal Narrative: The Trumpet
In the genesis of the school year in 2013, I determined that I was choosing to learn a new instrument. The instrument of my choosing was the trumpet, the mightiest and first of them all. My band teacher, Mrs. Clark, was desperate for me to play the trumpet. My settlement was set with her opinion on my skill set. This is only the start of my journey to effectuate the improbable.
Nurse Scholarship Essay
As a first generation student to attend college from a family of seven, the journey to a higher education has been arduous and overwhelming. My family gives me all the encouragement I need and are very optimistic about pursuing a higher degree. Unlike myself, my parents did not have the opportunity to attend college. My parents were born and raised in a small town in Mexico where the highest level of education they received was fifth grade. I have worked since I was 14 years old to support my parents with bills, and also saving for college and my own vehicle.
Music Therapy Personal Statement
After discovering music therapy, I fell in love with the idea of working with children on a one on one basis. I believe my gentle nature has lead me to want to work on a one on one basis, instead of a full classroom. One of my biggest inspirations, for following my dream to become a music therapist was my high school chorus director, Linda Tieman. She brought me to Ohio University, and helped me to further explore music therapy. Mrs. Tieman introduced me to an Ohio University alumni, Jessica Lucas, who graduated with a music therapy degree.
Personal Narrative: A Career In The Music Industry
Fortunately after years of learning music, I have acquired useful skills that could help me perform better in college. Since I was a kid, my father would always listen to his favorite songs when he had free time, for instance, while driving a car. At first, I actually don't enjoy music that much, I thought it was annoying and loud. But as I listen to it more, I grew fond of it.
Personal Statement: A Career In Music Education
My band director was the one who really made me want to be a teacher. He had such a passion and intensity for music education; it was really inspirational. 3. Who or what helped you choose to remain a teacher? My students help me stay motivated and help me get out of bed every morning.
A Music Career Analysis
My grandpa, when I was little, always used to sing around the house and to the kids to make us laugh. It had always made me feel the same way I do today-that even if you do not sound like the world's greatest singer, you can still sing and do what you love to do. As for my music teachers, Mr. Howe is the one that got me started playing the trumpet, as well as the piano and the guitar when I was a child growing up in the Mulvane school system. He was not necessarily the best at teaching the high school classes in the school, but he definitely was good at getting the new players (the fifth-graders) started out fresh, and I am very grateful for the fact
Older Adults Involvement In Music
Learners who take part in learning instruments on one to one basis or as part of ensembles, or playing music in a group were usually a motivating factor. The participants in this study described music-making "as a means for interaction with others" as well as "developing a new skill" and "reminiscing". They included that other than learning to play a repertoire, they gain knowledge about technical mastery, the experience of participating in an ensemble, and developing skills in reading and interpreting music. Some of the adult learners stated that playing an instrument could also effectuate emotions and memories related to family members. There are also participants who were motivated to play music as it helps them to recover their health issues and improving cognitive abilities.
Musical Learning: A Case Study
Aim The aim of this portfolio is to trace several instigators that have an impact and determine young learners first motivation to begin active forms of engagement in musical learning, such as instrumental lessons. Not only a description of them but also the identification of these factors as promotive or demotive, having an adaptive or maladaptive impact to musical development. Guided by the longitudinal study carried out by McPherson and Davidson (2012) who explored the biographical determinants of different musical journeys and of musical excellence, I embark my self in a process of literature review to look for the different catalysts shaping children musical tendencies and comparing one case study from their research, and one student
Transformative Moment In Life
At a young age, I constantly wanted to express myself through music. I always found a way to incorporate music into my daily life, whether it be by blasting my favorite music, creating my own funky songs, or even having the opportunity to participate in my elementary school choir. My love for music actually took flight after I had decided to join my elementary school choir, however, in my opinion, it is not the most transformative moment in my life. After elementary
Negative Effects Of Music Education
What if there is one activity that can benefit students in every school across the nation? An activity that helps students to raise their grades and scores on standardized testing? An activity that allows students to form lasting friendships? An activity that will help students become more disciplined and confident? Would you let your child take that activity?
More about National Merit Scholarship Essay
Winning National Merit Scholarship Essay Writing

Undervaluation of quality brings about defeat.
Order totally authentic texts crafted in compliance with the client's particular case. Have an application doc written, enchant the selection broad from the first lines, and they will not ever forget such an outstanding candidate!
Be aware of the fact that private communication with your author is at your disposal 24/7. Reach out to your writer if you have any remarks, questions, or issues regarding the order and its completion stage.
Get a doc that corresponds to every single piece of guidance. Clients can be sure that their texts will be composed in accordance with the admission board's expectations concerning vital things, such as format and content.
Wish to remove imperfections from your text? Saved the final copy and want to eliminate all the weak points? To make it happen, make a revision request for 14 days after the deadline!
Every document is precisely reviewed by our specialists for it to meet the committee's demands regarding the selected course. Furthermore, the clients' major will also be addressed, and their appropriate character & professional traits will be underlined!
Ask for repayment within two weeks after the deadline expires. Forget the problems caused by undependable services. With us, you don't have to be fearful of a chance to be hornswoggled!
You no longer have to deal with this annoying process. We'll handle it ourselves!
Our experts have been writing and editing personal statements for years and know all the dos & don'ts. They are qualified to make content expressive of you and your ideas. All you need is to expect brief, convincing, and cliché-free text.
College, Medical School, Residency, Fellowship, Grad School, PhD
College, Grad School, Business School, PhD
College, Grad School, Law School, PhD
College, Dental School, Nursing School, Medical School, Grad School
College, Grad School, Business School, Law School, PhD

What can I say- just love it. Hope the admission team would like it as well. Thank tou so much for working hard and do your best to write such a great statement.
I received the paper and I'm very happy with the results. I will consider you for the future.
Thank you very much. I highly appreciate it & will definitely recommend you guys to friends & colleagues. All the best.
The letter looks good. Thank you for your great work.
It looks great. Thank you. If I need any changes I will let you know soon.
Your company is excellent with customer support and I appreciate all the help being provided. I will surely tell my peers if they ever need help in the future. Thank you again.
Thank you for this amazing personal statement. It's perfect, no need for any change. You can close my order.
Thanks!!! Amazing!!!!
This step does not entail any difficulty. Provide us with your instructions by completing the form and push the payment button. Our experts need some info to get your personal statement customized. The more personalized you need it to be, the more data you have to send. It must relate to your application, attainments, preferred program, and the committee's formatting requirements.
We insist that you pay enough attention to our Questionnaire. Save it on your computer, complete it, and attach the file to the order form. Have no doubt that any data you submit is kept secret. Any personal information is also protected and stays confidential.
When the payment is completed, our professional will begin crafting your order. Proceed with this step fearlessly because each customer's payment is protected by our software. Moreover, each client gets a successful payment confirmation message.
Payment methods:
When we get to know about a client's successful payment, we will send you a message with your Customer Area sign-in information. Note that you can later think up your own password for a more comfortable website experience. What you get from the Customer Area is a chance to text your author or support agent, save finished admission essays, make a request for other application documents, or demand corrections.
Any notification regarding your order will be sent to you by email. As an additional feature, clients can request SMS updates to oversee the process in full. When your order is crafted, our Quality Department will see if it adheres to what's been requested. Then, you'll have the opportunity to download the file through the Customer Area. Your doc will be completed in a timely manner! If you want something to be bettered in text, we can do it for 2 weeks subsequent to the deadline.
Pick any way to get notifications regarding the work on your essay!
Reach out to your expert, download delivered docs, and request other pieces of writing!
Stop waiting and contact our support representatives with anything related to your order!
What Is a National Merit® Scholarship
The National Merit Corporation is a privately funded NGO organization that awards brilliant students with a prestigious Merit Scholarship to cover their academic fees. It was founded in 1955, and since then, it has helped over 3 million students achieve their academic dreams. The National Merit Corporation runs two types of programs. The National Merit Scholarship Program awards U.S. high school students that excel at academic performance. The other one, the National Achievement Scholarship Program, founded in 1964, helps Black American youth to pursue their studies. Students applying for one of their scholarships must pass a competition, and our personal statement writers can be very useful for that. These are the different stages of it:
First, students must take the Preliminary SAT/National Merit Scholarship Qualifying Test
Then, a round of semifinalists is selected. Semifinalists are the students who got the highest scores from their state.
From those semifinalists, the organization selects a group of finalists who need to provide an essay, among other documents.
Finally, an elite crowd receives a Merit Scholarship. The winners are chosen based on their performance, skills, and abilities.
All You Need to Know about the National Merit® Scholarship Program
If you are thinking of applying for one of their scholarships, you should be aware of the National Merit Scholarship requirements. To be considered for one of their grants, you should attend a U.S high school. You could also attend a school within the U.S Commonwealth or the District of Columbia. You need to be a U.S citizen or be living lawfully in the U.S. as a permanent resident.
Another requirement you should meet is that you need to be a high school student. But, you can be coursing a traditional high school or be a homeschooled student. You should also take the Preliminary SAT/National Merit Scholarship Qualifying Test in the stated year of the high school program. If you meet all the requirements, then you can move into the application process. These are the steps for the application process:
After you have taken the Preliminary SAT/National Merit Scholarship Qualifying Test, you will be notified if you are a semifinalist.
Semifinalists need to provide their SAT results too.
Finalists will have to submit a self-descriptive essay in order to compete for the award.
What You Should Know about the National Merit® Scholarship Application Essay
If you are a semifinalist, as part of your National Merit Scholarship application you will need to submit a self-descriptive essay. In this essay, the jury will judge how well do you express yourself, your word choice, and will get to know you a little bit more. The application essay should help you beat the competition. Since you will be competing with highly talented students from all the territory, you will need to make sure that your application remains memorable.
Your personal application essay is an extremely important part of your application. Just like your scores, your essay will demonstrate your academic abilities. It will tell the jury how well can you express your thoughts on paper, and what do you think about yourself. These two points help them get an idea of the candidate. And if they like your answer to the essay, you can probably win the competition.
Learn How to Write a National Merit® Scholarship Essay
If you need to write an essay as part of your application, make sure you submit a winning National Merit Scholarship essay. Learning how to create one can improve your chances of winning the competition. Here is some expert advice that will help you write a winning essay. Take a look at them:
Your essay should be written in 500 to 600 words. Make sure you meet the word count as it will demonstrate that you know how to summarize information and explain relevant details only.
Read the question carefully and several times. Ensure that you have understood it and you know what you should write about.
Once you have an idea of the topic, start brainstorming several events that marked your life. Since your essay has to reveal a significant part of your life, make sure that you want to share it.
After brainstorming, pick the moment in your life that had a major impact. Summarize it and explain why did it affect you, and how did it shape you.
Your description should reveal your personality, what you have learned from that episode, and how do you embrace changes.
When you finish writing it, you should take the time to proofread it. Submitting a flawless essay is key to advance in this highly competitive contest. Make sure that there are no typos, grammatical mistakes, or orthographical errors. Your sentences should also be coherent and short. Avoid complex ones as they may make it harder for the reader to understand what you are saying.
Our Services Can Help You Submit a Winning National Merit® Scholarship Essay
Even if you know how to write a National Merit Scholarship essay, you may struggle with thinking about how to organize the information you want to include. And it is no wonder. When you consider that only 1% of the semifinalists made it to the final stage, and only half of them receive a scholarship, writer's block might start knocking on your door.
That's why it is better to rely on our service. Our professional and skilled writers can help you craft a personalized essay following your requirements. Our reliable service will treat your details confidentially and only use them to tailor a personal paper. We can help you put your thoughts on paper. In a coherent, interesting, and flawless way, of course. But, besides our flair for language, there are many reasons why you should choose our help. For example:
You should hire our services if you want to make sure that your essay is free of mistakes.
When you choose our services, we will provide a free draft that you can revise before a professional writer starts writing your essay. You can recommend any changes you want and provide feedback.
We also have free revisions that you can ask for once you receive your essay. We want to make sure you are happy with your paper.
You should also choose our help if you are looking for a service with affordable rates and quality results. We only work with professional writers that help us guarantee we will deliver an outstanding personalized essay.
We also have a customer support department available 24/7 that can help you with any problem. They will quickly respond to your query and make sure they solve it in a short period of time.
You should hire our services if you are looking for one that offers a money-back guarantee. Yes, that is right. If you are not satisfied with your paper, we will refund your money. As we mentioned before, we want to make sure you are completely happy with your essay.
If you have decided to obtain a National Merit Scholarship, our experts are able to assist you in personal statement writing in order to make it the excellent one!
Jeff Widman
I enjoy hacking/optimizing systems. currently working as a software engineer focused on infrastructure/plumbing. founded/sold two companies., the magical 4.0–national merit finalist essay.
When I was a junior in highschool, I had to write a 500 word essay as part of the process of becoming a National Merit Finalist (remember the PSAT?). This is still o still one of my favorites:
——————————————————————————————–
The Magical 4.0
As I walked to the front of the class and began to read, I found it impossible to think; I could only read each word one at a time. It was the last day of finals, and I was presenting my narrative project to my English class. Only four days earlier, my dreams had been shattered. I had lost my 4.0. Struggling for an "A" throughout the quarter, it had come down to the very last test; I needed to get a 98. When the teacher returned my test, an 89.5 glared in red at the top of the page. Even more painful was the inner questioning that had immediately followed. My narrative project became my analytical tool as I struggled to make sense of my loss. Re-telling the event in the third-person, I shoved my emotions aside and asked the questions I previously had not dared to face.
As the quarter had progressed everything else had faded except this goal of maintaining my 4.0. Every spare moment had been spent studying Chemistry, or revising my World Literature essay. My friends had become strangers. Because I had been consistently going to bed after midnight, my performance in Track had suffered–I no longer had any chance of running in the State meet.
But how could I distill this experience into a narrative? Could I adequately describe the effort that had gone into my 4.0, or how close I had come to getting an A, only to see it pulled just out of my reach on the very last test? Would my audience even care? Would they understand how hard I worked for perfection, how I expected perfection–how I was used to perfection? Would they understand what it meant to lose perfection?
I labored over my narrative to shorten it–every time I started typing it would just grow and grow. The ending was the biggest challenge; it wasn't until I started typing the last paragraph that I came up with the idea of a happy-ever-after ending, the ending I almost had, where I scored a 99 instead of an 89.5.
Not until after my presentation, as I shared my reflections on the experience, did I reveal to the class that I had really gotten the 89.5. Afterward my English professor would write, "This was one of my favorite moments of last year, Jeff. Maybe best of all was the brilliant move to have the ending different than what actually happened in your life, and then reveal that 'real' ending in your comments. The entire room was transfixed by your revelation; I could feel it. You both criticized yourself and elevated yourself by so bravely doing that."
The contrast between the two endings–the dream and the reality–underscored what my narrative project had made me realize was my only question: Had I overvalued perfection? Even if I had achieved the 99, would my 4.0 have been worth so much sacrifice?
Also read...
Using sqlalchemy to create and manage postgresql materialized views, traversing a tree stored as an adjacency list using a recursive cte built in sqlalchemy, configuring a single nginx + uwsgi server to serve multiple flask apps, best practices for sharing ansible roles across multiple projects, how to hire and work with a virtual assistant, leave a reply cancel reply.
Your email address will not be published. Required fields are marked *
Save my name, email, and website in this browser for the next time I comment.