Essay on Cross-Cultural Communication & Differences
Explore the intercultural difference with our cross-cultural communication essay sample! Here, you can find information on the importance of the topic and gain inspiration for your multicultural communication essay!
Cross-Cultural Communication as a Topic
Cross-cultural differences, communicating across cultures: essay conclusion.
Cross-cultural communication is a crucial success component nowadays. Globalization and integration contribute to the importance of it. 
Cross-cultural contact is vital on all levels. Relations across borders are no longer unusual. Businesses all over the world strive to get into the global arena. Countries cooperate with foreign parties.
Any person can get communicate with foreigners regularly. Expertise in the field is a competitive advantage. This multicultural communication essay focuses on cross-cultural differences. It provides examples of cross-cultural communication. 
Intercultural contact has become a popular essay topic these days. Pupils and students of different levels need to elaborate on it. One of the benefits is that we start realizing how important the topic is. 
Interpersonal contact occurs when any kind of information gets from one person to another. We can define the process as a sender-recipient transmission of ideas. 
During intercultural communication, people from different cultures understand each other's messages. At least, they should try to do so. Some people seek to only get their point across. They do not pay as much attention to their partner's ideas. 
Successful interpersonal communication implies various factors. It is connected with many competencies. Some of them are emotional intelligence and conflict management skills.
There are numerous barriers to effective communication. They include both objective and subjective aspects. Subjective factors might be emotional, psychological, connected with perception peculiarities, etc. For instance, the emotional state of the speaker and the receiver affect their perceptions of ideas. Moreover, interlocutors might face a lack of attention and interest. Sometimes the transmitted information seems irrelevant to the receiver, so they do not listen properly. 
Objective barriers might be: 
Distractions
Physical disabilities
Language differences, etc.
Those possible challenges are relevant to any communication. However, they become even more acute when the partners belong to different cultures. There are even more factors that start tuning in. In extreme cases, effective contact might even seem impossible.
Getting on well with people from other cultural settings requires effort. People started realizing that fact long ago. In ancient times, when different tribes had to interact, they faced various challenges. People became aware of culture-specific differences and their impact on communication.
Since then, professionals studied the issue. Psychologists, sociologists, linguists, philosophers, and writers worked on it. All tried to find a key to effective cross-cultural contacts. 
In-depth research on the issue helped create new professions. Some of them are communication coaches, negotiation consultants, etc. There are many classes, webinars, conferences, and other events on the topic. As the study field developed, textbooks and guidelines appeared. We can choose from many books by businessmen, psychologists, and other specialists.
Colleges are integrating the subject into their study programs. Students can explore it in any country in the world. There are Bachelor's, Master's, and Ph.D. programs related to cross-cultural communication.
Businessmen are aware of the importance of that topic, too. Effective intercultural communication implies the success of business negotiations. 
A lack of the appropriate skills causes most conflicts in business. Negotiators cannot contact effectively because of culture-specific issues. It leads to a loss of business opportunities. An essential ingredient for building rapport in business is substantial cultural awareness.
Communication is imperfect due to culture-specific differences. The reasons are distinctions in language, behavior, etiquette, non-verbal signals, etc. 
One of the most apparent differences is a linguistic one. People from different countries might face language barriers. Insufficient language competence might lead to conflicts. Translators and interpreters can help the parties understand each other. These experts need specialized culture-specific knowledge to succeed.
There are many culture-specific linguistic elements. Some are metaphors, proverbs, and references to national literature and folklore. These things are difficult to translate without specific knowledge. One should be aware of the cultural implications behind such words.
There is such a phenomenon as culture-bound lacunae. These words denote some concepts that do not exist in the other party's culture. There is no adequate analog in the other language.
Problems may arise even if both speakers use one language. There are many differences in the use of it. For instance, both speakers may be from the US, the UK, and Australia. They will see many variations in the vocabulary of each other. All parties can speak English and have trouble understanding each other.
Insufficient cultural awareness leads to conflicts. One may offend a person of a different culture without a purpose. It happens because of stereotypes, prejudices, and inadequate perceptions.
False expectations based on stereotypes and prejudices lead to false assumptions. People hear what they expect to hear rather than what others mean. This leads to incorrect conclusions. 
Cultural differences are apparent when comparing the norms of conduct. The rules of social interaction vary in different countries. Sometimes they differ even in the regions of the same country. The rules of etiquette include: 
Business cards exchange;
Non-verbal signals and their meaning;
Appropriate topics for small talk and more.
Those differences are apparent in negotiations where the parties are from the East and West. For example, Americans can be amazed by the Chinese specifics, and vice versa. 
Businessmen are to communicate with people from other countries. In these cases, they should make sure to explore the cultural specifics of their partners. Some other aspects that can vary in different cultures are:
How freely one expresses emotions;
The concept of personal space;
The concept of time;
Decision-making process;
The way people perceive presents;
How negotiators structure their meetings (whether they stick to the agenda or "go with the flow"), etc.
All this proves how difficult it is to communicate across cultural borders. 
Such communication is valuable because one can break stereotypes, enrich their perception, and learn new concepts. Stereotyping may seem comforting. Still, its negative impact is more important than the benefits. Prejudices and false expectations lead to a limited understanding of each other.
One should be open-minded and eager to embrace cultural specifics. That is the key to successful cross-cultural interaction. 
Contact between cultures is essential in our everyday lives. Some people communicate better than others. Some have conflicts, whereas others get on well. It is true when the two parties are from different cultural settings.
People presenting different cultures face numerous objective and subjective barriers. It is possible to overcome them. In the modern world, everyone should be aware of culture-specific differences and ready to embrace them.
Effective intercultural communication is crucial. It leads to good relationships, successful business deals, emotional enrichment, and more.
Cross-Cultural Communication FAQ
❓ what does cross-cultural communication mean.
Cross-cultural communication is an interaction where the parties belong to different cultural settings. It is a vital component of modern life. Globalization and Internet technologies facilitate these contacts. Negotiations between American and Japanese business partners are cross-cultural. Another example is talking to a foreigner when traveling.
❓ Why is cross-cultural communication important?
At present, a well-known saying, "It's a small world," has become as accurate as ever. Infrastructure and Internet technologies connect different parts of the world. People from various cultural settings interact all the time. Building a rapport with foreigners is only possible if we respect their cultural specifics.
❓ What are the challenges of cross-cultural communication?
Naturally, people understand the world in different ways. Parties face various challenges of subjective and objective hindering factors. The culture we belong to shapes our perception. Every culture generates prejudice, stereotypes, specific etiquette rules, and more. Cross-cultural contact is much more complicated due to culture-specific differences.
❓ How do you manage cross-cultural communication?
Managing cross-cultural contacts is one of the main tasks for present-day businessmen. Interaction with foreigners takes place often in our day-to-day lives. In successful contact, many factors are essential. We should research, respect, and embrace culture-specific differences. Multiple cross-cultural communication essays, textbooks, guides, classes, and other sources exist. They help to understand the concept better.
❓ What are the principles of cross-cultural communication?
Different specialists list multiple principles. The common thing is that the parties should be open-minded, curious, respectful, and friendly. Intercultural communication breeds issues of verbal and non-verbal contact. The parties should be aware of those potential challenges. Another principle is to control your behavior and not offend others.
Cultural competency in the delivery of health services for Indigenous people (Australian Government)
Definitions of Cultural Competence (Georgetown University)
Multicultural Collaboration (Community Toolbox)
Cross Cultural Training (North Territory Government)
Culture Matters (The Peace Corps Cross-Cultural Workbook)
How to Improve Cross-Cultural Communication in the Workplace (Northeastern University)
Cite this paper
Chicago (N-B)
Chicago (A-D)
StudyCorgi. (2023, August 24). Essay on Cross-Cultural Communication & Differences. Retrieved from https://studycorgi.com/essay-on-cross-cultural-communication-differences/
StudyCorgi. (2023, August 24). Essay on Cross-Cultural Communication & Differences. https://studycorgi.com/essay-on-cross-cultural-communication-differences/
"Essay on Cross-Cultural Communication & Differences." StudyCorgi , 24 Aug. 2023, studycorgi.com/essay-on-cross-cultural-communication-differences/.
1. StudyCorgi . "Essay on Cross-Cultural Communication & Differences." August 24, 2023. https://studycorgi.com/essay-on-cross-cultural-communication-differences/.
Bibliography
StudyCorgi . "Essay on Cross-Cultural Communication & Differences." August 24, 2023. https://studycorgi.com/essay-on-cross-cultural-communication-differences/.
StudyCorgi . 2023. "Essay on Cross-Cultural Communication & Differences." August 24, 2023. https://studycorgi.com/essay-on-cross-cultural-communication-differences/.
StudyCorgi . (2023) 'Essay on Cross-Cultural Communication & Differences'. 24 August.
This paper "Essay on Cross-Cultural Communication & Differences" was written and submitted to our database by a student to assist your with your own studies. You are free to use it to write your own assignment, however you must reference it properly.
If you are the original creator of this paper and no longer wish to have it published on StudyCorgi, request the removal .
SUGGESTED TOPICS
The Magazine
Newsletters
Managing Yourself
Managing Teams
Work-life Balance
The Big Idea
Data & Visuals
Reading Lists
Case Selections
HBR Learning
Topic Feeds
Account Settings
Email Preferences
What Makes You "Multicultural"
Stacey Fitzsimmons,
Davina Vora,
Lee Martin,
Salma Raheem,
Andre Pekerti,
C. Lakshman
Knowledge of more than one culture can often help you create innovative solutions.
Individual people can be multicultural in three different (albeit inter-related) ways: they can have deep knowledge of, they can identify with, and they can have internalized more than one culture. This article delves into those three aspects of being multicultural and describes what benefits can accrue from each of them.
You've heard about multicultural societies and groups, but have you thought about multicultural individuals and what they bring to organizations? Multicultural individuals — such as Chinese-Canadians, Turkish-Germans, or Arab-Americans — commonly think, perceive, behave, and respond to global workplace issues in more complex ways than monocultural individuals.
SF Stacey Fitzsimmons , a monocultural Canadian, is an Associate Professor of International Business at the Peter B. Gustavson School of Business, University of Victoria, Canada.
DV Davina Vora , an American of German-Indian heritage who has lived and worked in four continents, is an Associate Professor of International Business at the State University of New York at New Paltz (SUNY New Paltz), USA.
LM Lee Martin is a Senior Lecturer in Management at Deakin University, Australia. She has Chinese-Australian heritage and has lived, studied and worked in three continents.
SR Salma Raheem is a Lecturer in HR/Organizational Behaviour at the University of Liverpool Management School. Born to South Indian parents in Dubai and brought up in international communities in the Middle East, Salma now lives in the UK, her adopted "home".
AP Andre A Pekerti is a Senior Lecturer in International Management at The University of Queensland Business School, Australia. He is a Christian of Indonesian-Chinese heritage who grew up in Jakarta, Southern California and New Zealand; as an Indonesian, naturalized New Zealander and Australian, Andre currently works in Brisbane.
CL C. Lakshman , an Indian-American who has lived and worked in three continents, is currently an Associate Professor of International Business at Florida Atlantic University.
Partner Center
Español (Latinoamérica)
Machine Translation
Marketing Translation
Technical Translation
Document Translation
eLearning Localization
Website Localization
Call Center Interpreting
Medical Interpreting
Phone Interpreting
Simultaneous Interpretation
Video Remote Interpreting
Clinical Trials
Linguistic Validation
Medical Devices
Pharmaceutical
Bilingual Care Coordination
Medical Claims
Manufacturing
Consumer Goods
Octave® TMS
Adobe Experience Manager
Veeva Vault
Freelance Opportunities
Case Studies
5 Keys to Effective Multicultural Communication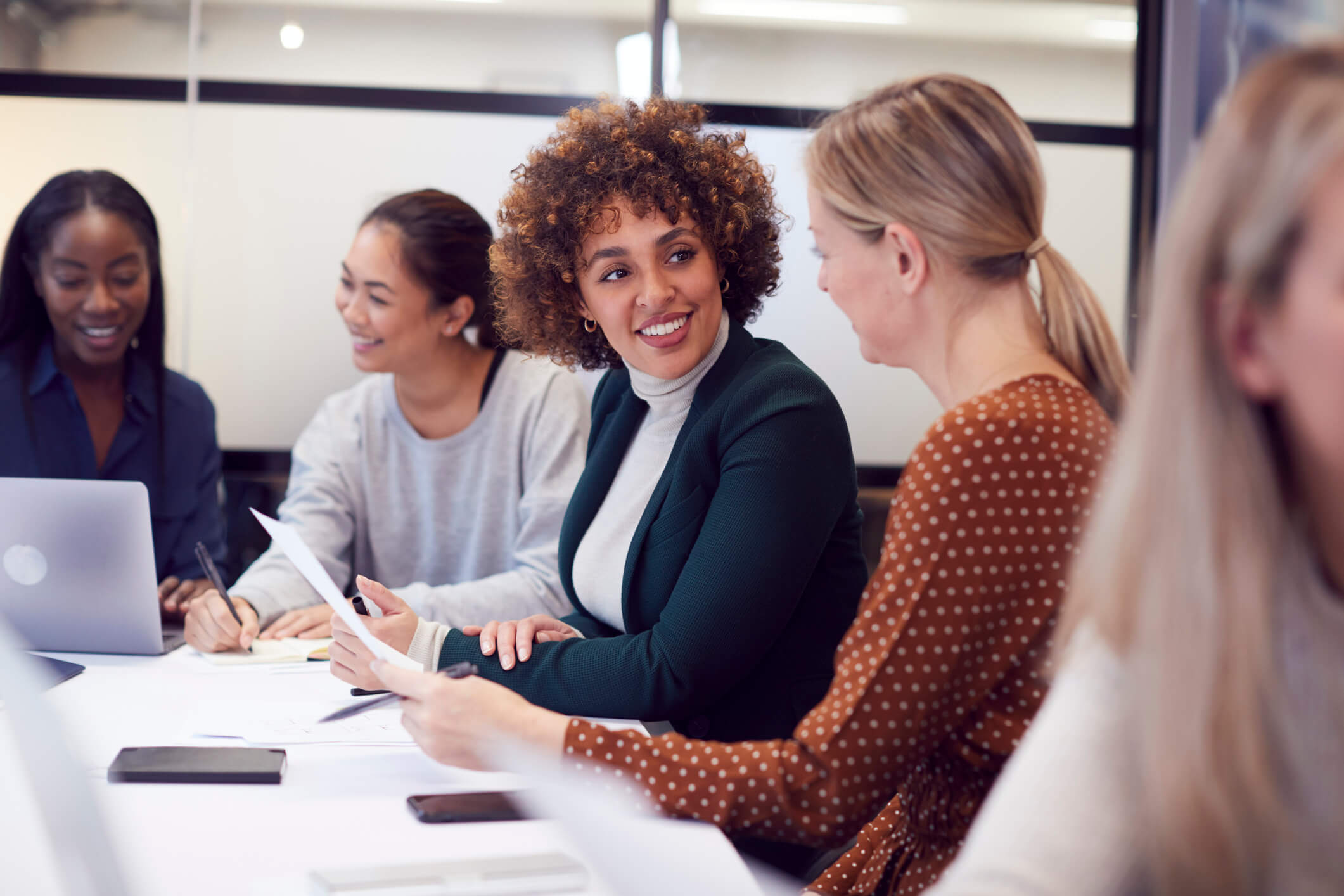 This article was originally published in April 2017 and has been updated.
Communication across cultures can be challenging. But in an age of globalization, effective multicultural communication is vitally important. Even within the United States, 13.1% of the population is foreign-born .
So, how can you make sure your message is understood by a multicultural, multilingual audience? These 5 keys to effective multicultural communication will keep your words from getting lost in translation.
Speak your Audience's Language
Let's start with the most obvious key to multicultural communication: Speak your audience's language. If you speak English and they don't, that means you need to have your content translated. Do not rely on Google to facilitate accurate and effective multicultural communication–sooner or later, you'll wish you hadn't.
You may think that your audience speaks English well enough for you to dispense with translation. But do they? Even in the EU, only 30% of people speak English well enough to hold a conversation. And even if they can hold a conversation in English, they'll still find it easier to communicate in their native tongue. That's why people tend to prefer native language content even if they speak English as a second language. For example, consider the following statistics:
75% of non-English speakers say they want content in their native language.
9 out of 10 EU internet users prefer to visit native language websites.
Don't Just Translate, Localize
Translating the words into a language your audience can understand is the first step. Sometimes, that's enough. But communication is about so much more than just words. That's why truly effective multicultural communication often requires localization.
Everything from the colors in the design to the formats of dates to units of measurement may need to change so that the meaning is easily accessible to people with different cultural backgrounds. Often, it helps to use images that reflect your target audience. This is especially important in marketing, e-learning, compliance training, and any communication that needs to engage the target audience emotionally to be effective.
Whatever you're translating, a quality localization team (like the one here at VIA) ensures your message comes through clearly.
Use an Effective Multicultural Communication Strategy
Managing content across multiple regions can be complicated. One way to make things simpler? Implement a centralized, company-wide strategy for multicultural communications, translation, and localization.
With an effective strategy and a standardized set of procedures, your brand voice and messaging remain clear and consistent across countries and cultures.
Communicate Thoughtfully and Clearly
Another key to multilingual communication: speak or write clearly, with consideration for your multicultural audience. If you're talking, that means speaking slowly, so that ESL speakers can more easily understand you.
Whether you're writing or speaking, it's a good idea to avoid idioms and local figures of speech. For example, "it's raining cats and dogs" makes sense to English speakers. But in Greek, they would say "it's raining chair legs."
Go easy on the jokes, too- they often lose meaning in translation.
Mind Your Manners
Finally, keep in mind that different cultures have different etiquette rules. These rules can apply to both spoken and written communication. Run afoul of them, and you risk alienating your audience. For written content, your language services provider can assist you in finding the right tone.
Multicultural communication isn't always easy. But it's always worthwhile. VIA's teams of native-speaking translators and localization experts can help. Learn more about our award-winning translation services!
Linguistic Code-Switching: What it Is and Why it Happens
On an average day, you might get up, go to work or school, come home, spend time with family and ... Read More
Gaelic vs. Irish: What's the Difference?
St. Patrick's Day, cable-knit wool sweaters, and lush, green rolling landscapes are what people ... Read More
Canadian French vs. French: 7 Important Differences You Need to Know
Is your business looking for French translation services or interpreting services? Well, which ... Read More
Topics: Localization , Translation , Service
Recent Posts
4 red flags to look out for in interpretation services, translation memories and glossaries: what's the difference, getting the most out of your in-country review: four best practices.
Agriculture (1)
Company Announcement (1)
Elections (2)
Financial (5)
Global Marketing (53)
Government (4)
Health Outcomes Solutions (14)
Healthcare (58)
Heavy Machinery (1)
Industrial (1)
Industry (177)
Insurance (1)
Interpretation (10)
Interpreting (64)
Life Sciences (36)
Localization (178)
Machine Translation (16)
Manufacturing (9)
Over the Phone Interpreting (2)
Service (399)
Technology (99)
Translation (336)
Utility (1)
Video Remote Interpreting (7)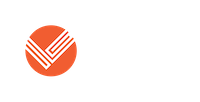 Americas HQ
1550 Utica Avenue South, Suite 420 Minneapolis, MN 55416
call: +1 855-786-4833
Supplier Diversity
Integrations
Terms of Use
Privacy Policy
Transforming Communication in Leadership and Teamwork pp 271–287 Cite as
Transforming Communication in Multicultural Contexts
Renate Motschnig 3 &
David Ryback 4  
First Online: 08 November 2016
3422 Accesses
The present workplace is often characterized by people of different origins, bringing with them diverse cultural and religious habits. The first part of the chapter deals with the question whether the conditions we set up for transforming communication are valid across cultures or whether they are culturally biased and restricted to their origin, namely Western culture. The second part addresses characteristics of multicultural teams, gives a glimpse on how today's managers think about dealing with cultural differences, and provides resources for transforming communication in teams whose members stem from different cultures. Finally, we suggest transformative communication as the basis and expression of a common meta-culture in multicultural settings, living side by side with national cultures.
Multicultural projects
Diversity support
Empathic understanding
Meta-culture
To understand another person's thoughts and feelings thoroughly, with the meanings they have for him, and to be thoroughly understood by this person in return — this is one of the most rewarding of human experiences, and all too rare. Carl Rogers (1961 p. 323)
Download chapter PDF
This chapter focuses on:
The validity of the principles of transformative communication across cultures;
Transforming communication in multicultural projects
Special opportunities, special effort—making multicultural teams a success factor;
Managers' perspectives on respect and empathic understanding in multicultural teams;
Transformative communication as providing a "meta-culture" for intercultural contexts that transcends individual national cultures while being empathically and unconditionally attuned to them.
1 Introduction
The present workplace is often characterized by people of different origins, bringing with them diverse cultural and religious habits. The first part of the chapter deals with the question whether the conditions we set up for transforming communication are valid across cultures or whether they are culturally biased and restricted to their origin, namely Western culture. The second part addresses characteristics of multicultural teams, gives a glimpse on how today's managers think about dealing with cultural differences, and provides resources for transforming communication in teams whose members stem from different cultures. Finally, we suggest transformative communication as the basis and expression of a common meta-culture in multicultural settings living side by side with national cultures.
2 Intercultural Validity
In order to investigate the validity of the conditions for transformative communication across cultures, let us recall these conditions. They are grounded in the Person-Centered Approach by Carl Rogers and adapted for management, leadership, and teamwork. In essence, these conditions are centered in the principle of self-organization and Rogers' three core conditions of congruence, acceptance, and empathic understanding with an eye on the work of managers, where they have been expressed as the items of the people-oriented agenda (see Chap. 2 ). In this context, in particular, empathic understanding is extended to an encompassing, complex understanding of other persons and their overall context.
One essential question remains: Are the conditions for transformative communication valid across cultures? Since, to the best of our knowledge, no single study exists that would directly address the question, we are going to assemble studies and arguments that deal with the components of the question and support our hypothesis that, indeed, the conditions for transformative communication have intercultural validity.
2.1 Historical Perspective
Carl Rogers and his team acted as pioneers and provosts of cross-cultural communication and international peace-work. As a student, Rogers was selected as the US representative of the World Christian Student Federation to undertake an extensive trip to East Asia in 1922. During this formative time, he shaped his views about cultural diversity and communicating constructively across religions and cultures (Rogers 1980 ; Cornelius-White and Rogers 2012 ). Later on, Rogers became engaged in cross-cultural communication workshops, forms of which "survive" to date. Moreover, he facilitated peace-work with rival groups in Northern Ireland, in conflict zones like South Africa or South America, and even brought the encounter group movement to Russia. Toward the end of his life, Rogers was nominated for the Nobel Peace Prize but died prematurely in 1987. All these historical facts support the assumption that the principles for transformative communication transcend Western societies and have broad validity.
2.2 Presence and Application Across Continents
Practically as well as scientifically, the Person-Centered Approach is known on all continents. These days, cross-cultural, person-centered workshops are taking place all over the world (Rogers 1980 ; Lago and McMillan 1999 ; Wood 2008 ; Motschnig-Pitrik et al. 2013 ). Besides the workshop setting, the Person-Centered Approach entered multicultural coaching, as exemplified by a recent coaching model for use in multicultural environments that has been developed in South Africa on the basis of positive psychology and the person-centered approach (Van Zyl and Stander 2013 ; Van Zyl et al. 2016 ).
Turning to the scientific basis, currently there exist various sources and arguments that speak in favor of the intercultural validity of the principles of transformative communication. These supportive sources include the following:
2.3 Backing by Cognitive Neuroscience
One of the roots of transformative communication is Rogers' Theory of Personality and Behavior (1951). Interestingly, it seems void of culture-specific statements. All parts of the theory for which a relationship to neuroscience was established were found to be consistent with neuroscientific findings such as those by Damasio ( 2000 , 2003 , 2012 ) and others (Motschnig-Pitrik and Lux 2008 ). Fascinating evidence on the support of basic principles of transformative communication by cognitive neuroscience was recently elaborated by Lux ( 2013 ), Ryback ( 2013 ), and Silani et al. 2013 ) and can be found in the Interdisciplinary Handbook of the Person - Centered Approach (Cornelius-White et al. 2013 ).
For the core conditions of congruence, acceptance, and empathic understanding, Motschnig-Pitrik and Nykl ( 2003 , 2013 ) put forth and refined an associative model that maps the core conditions to cognitive-emotional processes. These support, for example, experiential learning, recognition, understanding, integration of feeling and meaning, and thus better decision-making and problem solving. Since such cognitive-emotional processes are part of the cognitive neuroscientific realm, they are deemed to basically apply to the whole human race (see also Chaps. 15 and 16 ).
2.4 Empirical Study on Being Yourself in Different Cultures
In a recent article, Lynch et al. ( 2009 ) aimed to find out whether deviations between ideal and actual self-concept—in other words, a measure of a person's lack of congruence—would be negatively associated with well-being and whether this association would hold across different cultures. Furthermore, the authors wanted to test their prediction that the deviations between ideal and actual self-concept would be smaller—meaning that people would be more congruent—when being with partners who support their autonomy, in other words are not imposing or controlling but rather accepting and even supporting one's autonomy. Again, the question was whether the assumed relationship between autonomy support—a feature of acceptance—and congruence would hold across cultures. Intriguingly, both hypotheses could be confirmed on a student population of 642 college students drawn from China, Russia, and the USA. Even though there was some moderation by country membership, associations were in the same direction for all countries.
This means that the condition that has been identified as perhaps most essential for transformative communication at work, congruence, is an indicator of well-being across cultures. This is absolutely in tune with our own study on communication presented in Chap. 17 . Furthermore, the acceptance and even support for people's autonomy, meaning to respect the self-organizing principles inherent in each of us and consequently, for example, including team members in the process of building visions and decision-making, appear to be cross-culturally valid core principles of transformative communication. Numerous cases that illustrate these principles—both through their presence and when they were lacking—can be found in iCom Team ( 2014 ), an experience-based guide on constructive communication in international teams.
In summary, there is much evidence from history, practice, scientific studies, etc., that the person-centered core conditions which are key to transformative communication apply across cultures. They open up a path toward a "we" that has the capacity for being enriched by, and enriching, others while collaborating within or across cultures.
This, however, does not mean that cultural differences can be ignored. On the contrary, when working across cultures, congruence, empathy, and acceptance need to be sensitively "stretched" and transformed to encompass a broader range of mental models, settings, expressions, and behaviors. The rest of this chapter will provide more on this ambitious goal.
You may want to think of a friend or colleague having a cultural background different from yours:
Can you be yourself in his/her presence or is some adjustment needed from on your part? How does it feel? Do you like it or does it rather put a burden on you?
Does the other person in some way adjust to your expectations or needs? How does that feel to you?
What would it mean for you to accept or support this person's autonomy?
What would it mean to you if this person accepted or supported your autonomy?
Is there anything you can learn from this person about yourself and your culture? What is it that the two of you share in common?
3 Transforming Communication in Multicultural Projects: Special Opportunities, Special Effort
A question often posed is: Does cultural diversity have a positive or negative effect on teams and the outcome of projects? The responses from reviews and meta-studies to this question are largely mixed (Avery 2011 ), some studies reporting quite positive and others negative effects. Even though diversity, teams, and projects are highly complex phenomena and details need to be distinguished and taken into account, strongly simplified the following can be concluded. Whether diversity in project teams is rather a benefit or an obstacle depends on a number of mediating issues besides the mere level of diversity in a team or workgroup. In particular, it has been hypothesized to depend, among others, on the surrounding organizational climate and the attitudes and competences of people working in/with culturally diverse teams (Avery 2011 ). In other words, since the quality of communication is a key factor reflecting the organizational climate, it is not difficult to appreciate that it would also be a pivotal factor in determining whether diversity—cultural or other—can be developed into a benefit or take the opposite direction. Hence, there is little doubt that the quality of communication constitutes a key factor in determining whether diversity in teams will contribute to work-related success or to failure (Böhm and Motschnig-Pitrik 2015 ). Consequently, the task for us remains to investigate whether transformative communication—by its very characteristics—has a diversity—supporting influence and, if this is the case, under what circumstances it would optimally support diversity.
In the first part of this chapter, we argue that transformative communication is applicable across nations, meaning that its principles transcend cultures and facilitate constructive communication regardless of one's cultural background. But does the cross-culturally positive influence of transformative communication also extend to a workplace exhibiting cultural diversity? In the authors' view, there are solid arguments that point to the beneficial effect of transformative communication on a diverse workplace.
First, let us recall that transformative communication builds upon and fosters the following principles (see also Chap. 2 on the two-agenda approach):
Transparency of goals, vision, and participants;
Respect toward the other, oneself, and the environment;
Trying to understand and to be understood comprehensively and thoroughly; and
Collaboration and sharing.
Each of these seems essential and in fact indispensable for aligning different (re)sources to meet common goals. Taking an opposite perspective and looking at things from the other side, it is not difficult to imagine that avoiding contact, hiding goals and agendas, ignoring others, not tolerating their way, not caring what they mean to communicate, and acting as rivals would not tend to contribute to meeting shared goals. So, theoretically, the core principles of transformative communication are diversity endorsing and thus would be a beneficial moderator of positive outcome (not only) in a diverse workplace.
Second, on an experiential level, participants' reactions from communication workshops with international attendance illustrate intriguing trends and developments in such groups. They also shed some light on what is perceived as more difficult (and at the same time more exciting) in diverse groups than in more homogenous ones. Here are some examples:
3.1 Active Listening and Self-expression Are Harder to Achieve but Experienced as Essential
A young woman from South African needed a couple of tries to say in her own words what a Czech student had shared beforehand, until the Czech student felt sufficiently understood. The South African woman shared in her reaction:
I was surprised that sometimes it is so hard to paraphrase what your partner said, and it's so extremely hard to explain your mind in simple, understandable words. (Motschnig and Nykl 2014 , p. 205)
3.2 Understanding Needs Active Effort
A student from Egypt summarized his learning as follows:
Finally, what I take with me from the whole experience is that better communication is always a key to understanding the full picture of a situation. What we need to achieve is to seamlessly interact with people in all of the situations in our daily lives. […] I am actively trying to apply all of the newly learned terms and skills in my daily life. It is having a very positive impact, and making it a lot easier for me to express my feelings and thoughts which help in reaching the places I want to in my career. It has been an amazing experiment.
In general, using a language that is not one's native tongue makes it harder to express and understand the nuances of meaning that may be so important in any given situation. Part of the difficulty is that words carry with them connotations that may be different across languages such that the same word may come across as a different message. For example, the simple word "problem" in English can be understood as a synonym of "task," whereas in other languages, the same word might tend to carry a negative connotation such as something that is out of order. This is why an open mind and trust are needed to "come to terms" when using a non-native language.
3.3 Contact—Different Expectations and Habits
A student from Argentina shared that he wanted to finish his studies as soon as possible and then return to his country, because he was missing so much the closer contact with people so dear to him in his culture. He observed that when he approached colleagues to talk to them, they tended to take a step back, and when he wanted to greet them with a hug, they remained stiff and did not reciprocate. He was worried about being rejected and thought there was something wrong with him, until gradually he realized that Austrians tended to greet colleagues by shaking hands, and hugging was customary only between close friends. At the next break, students of southern origin gathered closely around him and gave him—and each other—a series of sympathetic hugs.
3.4 Loosening of National or Cultural Constructs
The following situation may indicate how participants start exploring different habits and typical behaviors rather than defending them and sticking to the old, familiar ones. An African student opened up about the unpleasant reactions he was receiving when starting to talk to people in a supermarket. Instead of joining the conversation, the addressees typically cast a dark and bothered look upon him which made him feel miserable. A Czech student noted in his reaction:
I like our international mix. I think that this group is unique for discovering ideas, or maybe even making myself (and the others) think about my (their) patterns of behavior and responses. This is a condition for possible improvement. (Motschnig and Nykl 2014 , p. 206)
What had happened in the session was that from the ongoing conversation he had sparked, the African student learned that, in large Czech cities, talking to foreigners while shopping was not customary. The behavior of not approaching other shoppers was just the "norm." The group then imagined how different public life might be if people were more outgoing. They suggested starting an experiment about becoming friendlier and to begin this immediately at the university.
Another glimpse on the loosening of cultural patterns comes from a student from Vietnam. He noted in his reaction sheet:
I really like it when people started talking about different cultures. It seems every country has its own special things which are sometimes considered as strange and weird. However, when you listen to and understand people from that country, you know they have their own reason. Sometimes you will be surprised because the things behind why people do this or do that are reasonable and interesting, "Why Muslim people don't eat pork" or have "Ramadan" event for example. In conclusion, everything has its own reasons. In particular, we should respect people's routine in different countries. One of Vietnamese locutions is "Nước vua thua lệ làng", that means: King's rules lose village's (town's) rules.
3.5 Learning Through Experiencing Transformative Communication in a Group
Learning takes on versatile colorful forms. Let us take a glimpse by following a few examples:
A student from Macedonia reflected in his final reaction sheet:
We were learning a lot of new stuff on this course and when we reach the end now I can see how much different this course is from other courses. I needed a couple minutes to think but then I realized that I as a person started to change. In my private life I had a little problem with acceptance but when I was in the group I didn't have a problem with it. Thus I will try to stay a more accepting person in my private life.
A Vietnamese student reflected after the final block:
I found that it is good to know who is more or less similar or different to me. The reason is we can see the diversity of thinking, ideas or action from different people. And the most important thing is that from these points of view we can learn from each other. For instance, from our activities such as open case or giving feedback, we may know who is more accepting, congruent or suspending… so that we can keep some values that we think may be suitable for us. For me, I realize that too much suspending is not good and I should learn from people who are more active in sharing in class.
After the second block of the workshop at the Masaryk University in Brno, Czech Republic, a Czech student noted:
I really like that we are not only Czech people in this group so we have to speak English all the time – also at lunch. This way our soft skills are improving the whole day. I also consider it great that we can listen to the different ideas and experiences from participants from different countries – this way we can learn something new about our own nationality, how others see and perceive us. (Motschnig and Nykl 2014 , p. 206)
The concluding words of a student from Morocco express the increasing psychological safety and comfort experienced by this participant whose level of presence was awesome:
As we got further together in the course, our society grew up and expanded, the "rules" of a person-centered class were assimilated, all necessities provided, and all anxieties tranquillized.
The following two excerpts (from a different workshop) show what impressed a student from Russia:
Actually, I feel this approach strongly supports creativity. New ideas are not judged. Fear is not necessary. People cooperatively develop and learn. I now remember how we developed an acceptance of silence. At least I personally had a feeling that I enjoy some time for digestion of so many inputs after intensive sharing and was not feeling awkward in any way, as [it was the case during silence] in the first unit.
The same course evoked the following statement by a female South African student:
When I left this session I felt that the people who shared in depth on their experiences felt lighter and in turn I felt lighter. I believe that the level of respect keeps growing as we continue to learn so much about each other on a personal level. I really appreciated it.
Resource Box 18.1 attempts to capture, in a concise form, some features that, in our experience, contribute to beneficial transformations in multicultural settings.
Resource Box 18.1:
Transformative communication in multicultural groups: Consequences for managers, leaders, and team members
More time needs to be allowed for all the processes and tasks that involve people who are diverse. For example, building a shared vision with teams whose members are diverse will tend to take more time but create more ideas than with a homogenous team
It turns out to be helpful to practice active listening as a habit to make sure that what you received is indeed what the speaker expressed. In a multicultural team, in particular, understanding cannot be taken for granted unless it is confirmed
Creating opportunities where people can socialize tends to facilitate understanding of the complexities arising in collaboration across cultures. Sharing about areas beyond the tasks at hand tends to build a foundation for better understanding. At a minimum, proper breaks during meetings or workshops can be a first step in this direction
Providing the team and customers with an atmosphere in which everybody feels safe to share their situation tends to free creativity and, in open-minded, experimental projects, can contribute to superior, above-standard solutions
International participants may put off a burden once they arrive at understanding that some "strange" behavior of the national majority is due to a cultural habit rather than a rebuke of them as a person of different origins
Not judging the other but taking them with a positively attuned, constructive mind-set in case of doubt or misunderstanding can help to put all on a constructive track again
Mediation by a third party ("cultural translator") in case of difficulties between individuals can help to minimize misunderstandings that are caused by different conceptions of terms, phrases, behaviors, patterns, etc.
Flexibility and loosening of constructs are key assets for meeting unexpected challenges
In multicultural groups, participants actually are confronted with real "stories" from people of different cultures and thus can assemble valuable knowledge about cultures. This knowledge, besides the skills and attitudes, can support them in better understanding aspects of the respective cultures and thus reduce misunderstanding during cooperation. Taken together, the transformations happening through transforming communication in multicultural groups would indicate a higher degree of respect, understanding, flexibility, and less rigidity (Rogers 1959; Senge 2006 ) so urgently needed in our multinational society.
4 Managers' Perspectives on Respect and Empathic Understanding in Multicultural Teams
In a recent study in the course of her PhD thesis, Güver ( 2016 ) interviewed 18 managers from international projects about features of a communication culture in multicultural teams. Here are some responses that illustrate their thinking and are intended to inspire or provoke your reactions and thoughts on the challenge of respect, and encompassing and empathic understanding in the context of business.
4.1 Question on Respect
What do you think about the effect of "an approach that attends to each individual person and tries to respect their culture-specific attitudes and behavior"?
Please indicate whether it contributes
to the success of the multicultural team.
Interestingly, managers either chose "moderately" or "significantly." Those who selected " moderately " wrote:
There is an obvious effect on that, but the key point is it needs to be mutual. If cross approach cannot be maintained, the moderate effect will decrease to "not at all."
[This is] important, because we should remember that every individual is a "human," and if you concentrate only on methodology, tasks and workflows, in case of any problem, you may not be able to energise the team immediately. But [it] should not be significant, because in a professional life, each member should be aware of the general principles.
Moderately: This can have a value. However, […] getting the job done should be paramount, and dealing with the person's sensitivity regarding nationality or culture should become part of their overall professionalism.
Managers who chose " significantly " remarked:
When evaluating culturally specific practices, project success should also be taken into account. When privileges are given to someone, in response, he/she should give special care for both the leader and the team members.
If people feel respected, they tend to respect others and will feel better. This would motivate them to put their whole energy into the project rather than in excuses, coping, and proving.
It is the silver bullet to work together.
4.2 Question on Understanding
What do you think about the effect of "an approach that aims at deep understanding of individual's feelings, meanings, and thoughts"?
Here, the respondents made use of all the response options except "not at all":
Just a little: Project management is about getting the goals of the project completed on time and within budget. Focusing too much on a deep understanding of individual feelings is a distraction from that purpose, because it drains needed time and energy away from the core reason that the project team exists. If project team members require a lot of special attention from the project manager and the other team members, then they should be replaced immediately with more professional teammates who do not require the additional time and attention to be productive.
Somewhat : Very few leaders have this. It depends on the purpose and leadership style.
Moderately : It does improve the success of the team but takes a long time if you manage a large team. Not always practical
Moderately : It is not virtually possible to attend [to] each individual's feelings, meanings, and thoughts. Anyhow, if it is possible, it should be done for increased motivation.
Significantly : Because, the visible part of people is just like an iceberg/the tip of [the] iceberg. The main part of the iceberg, maybe five-sixths of it underneath, consists of their feelings, thoughts, values, concepts, and coding. I need to go to that level and approach them accordingly. The leader/manager who understands people's worlds of emotions will be 100 % successful.
Significantly : This is the most difficult one to achieve, because it takes a lot of time and effort, not to mention a significant amount of managerial skill. Individuals will get more motivated as they see their inputs are being valued at its deepest level and a feedback loop will result that will increase the efficiency of the output multiple-fold.
Significantly : Project managers should pay attention of contributors' feelings, meanings, and thought. Otherwise, it is impossible to become a team and run in the same direction and target all together
Significantly : It is needed to maintain at the beginning of the business operation as a project team culture. If it cannot be developed at the early stages, there will be significant effect on business.
4.3 Question on Empathic Understanding
Can you describe what "empathic understanding" means for you? Do you think that a manager should try to empathically understand her/his employees? What would that mean, in your view, and what could be the benefits or risks?
Emphatic understanding means to try to understand the people by taking into account their world. It is something a manager definitely needs to do. If you perceive somebody with his/her background and try to look at events as he/she would, as well as if you protect the interests of him/her, then you have already established a successful communication.
Yes, this is very important. A manager has to have an appreciation for what is important to others. Without it, there will be a frequent and widening communication disconnect. I believe an empathic understanding will automatically follow from the behaviors explained in [the previous] questions and is mostly about listening, showing an interest and displaying that your understanding is based on understanding the individual as a whole. And yes, a manager should certainly use these tools and display these values. The benefits are numerous again as explained above, and I cannot think of any risks.
Empathy is an important component of effective relationships. A manager should try to empathically understand her/his employees. It always helps the project manager to understand the situation better. I don't see any risk since the project manager still can use her own judgment in the process of making intelligent decisions.
Yes, of course, a manager should try this. This will help the team member to possess the project and also will make him/her feel that he is not a "slave" which should do whatever requested from him/her. On the other hand, too much empathy should not create an environment where decisions cannot be taken due to "oversensitivity."
Balancing getting the job done and empathic understanding of the members of the team is what makes a good manager.
In summary, this research shows that managers of multicultural teams are pretty well aware of the core principles of transformative communication. The majority of them seem to be attuned to a realistic balance with business goals. We conjecture that this is a very welcome "healthy" step in the right direction, even though actual practice still may require maturation of attitudes and skills.
5 Transformative Communication as Providing a "Meta-Culture" for Multicultural Groups and Teams
So far, we have presented evidence that the very basic principles of transformative communication apply regardless of any particular cultural background. Furthermore, they were shown to facilitate communication in teams whose members are of diverse cultural origin. This is due to the person-centered mind-set underlying transformative communication that acknowledges self-organizing principles of people and systems and requires interpersonal attitudes and skills based on meeting the other at eye level of personhood (Rogers 1959; Kriz 2008 ; Motschnig-Pitrik et al. 2013 ). These traits are optimally complemented with a good command of a shared language and knowledge about diverse cultural habits, patterns, and preferences.
In order to conceptualize and delineate the function that transformative communication carries in an organization or a project, let us resort to a simple yet smart model of the typology of diversity support in organizations according to Avery ( 2011 ) (see Fig.  18.1 ). To characterize diversity support, Avery distinguishes two dimensions: endorsement and activism. While endorsement captures the attitude toward diversity which can be either supportive or opposing, activism serves to characterize the level of activity devoted to either supporting or opposing diversity. This typology allows one to distinguish four quadrants, ranging from active opposition over silent opposition and silent endorsement to active support or championing of diversity.
The typology of diversity support in organizations (shortened from Avery ( 2011 , p. 242)
So where are we going to position transformative communication in that structured typology? Whereas a communication style or practice such as transformative communication per se does not determine an organization's or project's strategy toward diversity, intriguingly, the values propelled by transformative communication rule out the quadrants that encompass opposition and allow us to position transformative communication in the upper two quadrants: silent or active support. The level of activism, indeed, would depend on individual project characteristics such as its duration, complexity, the level of diversity in the team, and the leadership style, in resonance with several of the project managers' statements above.
Do you consider the typology helpful for localizing your projects' or organization's position in the area spanned by the axis of diversity endorsement and activism? Can you give reasons why you like or dislike the representation?
Which level of diversity endorsement and activism do you aim at in your projects? Is there a difference across projects? What are the features that you consider as indicative for the placement in the typology?
What are visible signs of a healthy communication culture? To what degree are they present in your work environment?
When trying to distill the features of transformative communication that most contribute to its diversity-endorsing character, the fact that it embraces both respect and facilitative openness would be pivotal. Taken together, these two features counter prejudice and rigid preconceptions while furthering the loosening of constructs based on the moment-to-moment encounter and dialogue with colleagues and super-/subordinates.
Transformative communication is often a nonlinear, experiential, and mindful process toward the often extremely challenging goal of mutual understanding. When reached, we tend to be rewarded with a feeling of pleasure, indicating the "proper" direction of moving forward on the agendas we are following more or less consciously.
In a nutshell, the investigations undertaken lead us to propose transformative communication as an unfolding interactional "meta-culture" of interpersonal relating (Lago 2011 ; Motschnig-Pitrik et al. 2013 ). This level exists beyond, or side by side with, "traditional" cultures and business goals and needs that all must be respected while none can be ignored. It emerges when people manage business objectives with a sufficient space for self-organization, congruence, respect, inclusion, and encompassing understanding of each other in their work environment. Leaders and managers who wish to actively build communication skills in their multinational teams will find a small activity in Resource Box 18.2.
Resource Box 18.2:
An exercise aimed at improving intercultural understanding, adapted from (Motschnig and Nykl 2014 )
A step toward better intercultural understanding can be achieved through an exercise on active listening in triads:
Students of different nationalities form triads. One person who volunteers to be the speaker shares how he or she perceives his/her own nationality and what he or she thinks about the peculiarities of their nationality. The active listener accompanies the speaker, while the observer observes how the conversation develops and how well the listener accompanies the speaker. Then, the roles are exchanged so that every participant takes on each role.
Colin Lago ( 2013 , p. 211), a pioneer of transcultural counseling and group-work, characterizes the capacities needed for enhancing communication as: "The capacity of being real and fully present, of fully accepting the other, of striving for a respectful understanding-seeking stance towards the other without giving up on one's own ideas and values", and, moreover, "not only being fully open to others but also being open to the possibility of being changed by the encounter."
What, in your view, is essential for enhancing communication in your work context?
What, in your view, is pivotal for virtual multicultural communication?
6 Conclusion
Despite their origin in Western culture, the principles of transformative communication are not restricted to Western nations. This is supported by ample historical evidence, applications, and contemporary research. However, for transforming communication across cultural needs, in particular, contact with people from different cultures, patience and time, special efforts in active listening, flexibility, and the loosening of national and cultural constructs are vital. With these conditions in place, transformative communication would qualify as perhaps the best candidate for leading multicultural groups and teams to success. This meta-culture would live with respect for the individual national cultures that acknowledge congruence, acceptance, and understanding and form a bridge between them without ever giving up their perspective and its own underlying principles (Motschnig-Pitrik et al. 2013 ).
Avery, D. R. (2011). Support for diversity in organizations: A theoretical exploration of its origins and offshoots. Organizational Psychology Review, 1 (3), 239–256.
CrossRef   Google Scholar  
Böhm, C., & Motschnig-Pitrik, R. (2015). New research perspective on managing diversity in International ICT Project Teams. In G. Chroust & Sushil (Eds.), Systemic flexibility and business agility (pp. 21–31). India: Springer.
Google Scholar  
Cornelius-White, J. H. D., & Rogers, C. R. (2012). Carl Rogers: The China diary . Ross-on-Wye, UK: PCCS Books.
Cornelius-White, J. H. D., Motschnig-Pitrik, R., & Lux, M. (2013). Interdisciplinary handbook of the person-centered approach: Research and Theory . New York, USA: Springer.
Damasio, A. R. (2000). The feeling of what happens: Body and emotion in the making of consciousness . London, UK: Vintage.
Damasio, A. R. (2003). Looking for Spinoza: Joy, sorrow and the feeling brain . Orlando, FL: Harcourt.
Damasio, A. R. (2012). The self comes to mind . London, UK: Vintage.
Güver, S. (2016). Communication in multicultural project Teams: Developing a communication model . PhD thesis concept, submitted to the Faculty of Management, University of Vienna.
iCom Team. (2014). Constructive communication in international teams: An experience-based guide . DE: Waxmann.
Kriz, J. (2008). Self-actualization: Person-centred approach and systems theory. Ross-on-Wye, UK : PCCS-books. ISBN 978-1-906254-03-2
Lago, C. and McMillan, M. (1999) Experiences in Relatedness: Groupwork in the Person Centered Approach . Llangarron, Ross-on-Wye, UK: PCCS Books.
Lago, C. (2011). The handbook of transcultural counselling and psychotherapy . UK: McGraw Hill.
Lago, C. (2013). The Person-Centered Approach and its capacity to enhance constructive international communication. In J. H. D. Cornelius-White, R. Motschnig-Pitrik, & M. Lux (Eds.), Interdisciplinary applications of the person-centered approach . New York, USA: Springer.
Lux, M. (2013). The circle of contact: A neuroscience view on the formation of relationships. In J. H. D. Cornelius-White, R. Motschnig-Pitrik, & M. Lux (Eds.), Interdisciplinary handbook of the person-centered approach: Research and theory . New York, USA: Springer.
Lynch, M., La Guardia, J. G., & Ryan, R. M. (2009). On being yourself in different cultures: Ideal and actual self-concept, autonomy support, and well-being in China, Russia, and the United States. The Journal of Positive Psychology, 4 (4), 290–304.
Motschnig-Pitrik, R., & Lux, M. (2008). The Person-Centered Approach meets neuroscience: Mutual support for C. R. Rogers's and A. Damasio's theories. Journal of Humanistic Psychology, 48 , 287–319.
Motschnig-Pitrik, R., Lux, M., & Cornelius-White, J. H. D. (2013). The Person-Centered Approach: An emergent paradigm. In J. H. D. Cornelius-White, R. Motschnig-Pitrik, & M. Lux (Eds.), Interdisciplinary applications of the person-centered approach . New York, USA: Springer.
Motschnig-Pitrik, R., & Nykl, L. (2003). Towards a cognitive-emotional model of Rogers' Person-Centered Approach. Journal of Humanistic Psychology, 43 (4), 8–45.
Motschnig-Pitrik, R., & Nykl, L. (2013). An interactive cognitive-emotional model of the Person-Centered Approach. In J. H. D. Cornelius-White, R. Motschnig-Pitrik, & M. Lux (Eds.), Interdisciplinary handbook of the person-centered approach: Research and theory . New York, USA: Springer.
Motschnig, R., & Nykl, L. (2014). Person-Centred communication: Theory, skills, and practice . McGraw Hill, UK: Open University Press.
Rogers, C.R. (1980) A Way of Being . Boston: Houghton Mifflin Co.
Ryback, D. (2013). Mindfulness, authentic connection, and making "right" decisions: Using neuroscience to build a bridge with the Person-Centered Approach. In J. H. D. Cornelius-White, R. Motschnig-Pitrik, & M. Lux (Eds.), Interdisciplinary handbook of the person-centered approach: Research and theory . New York, USA: Springer.
Senge, P.M. (2006) The Fifth Discipline, The Art & Practice of the Learning Organization . USA: Currency Doubleday.
Silani, G., Zucconi, A., & Lamm, C. (2013). Carl Rogers meets the neurosciences: Insights from social neuroscience for client-centered therapy. In J. H. D. Cornelius-White, R. Motschnig-Pitrik, & M. Lux (Eds.), Interdisciplinary handbook of the person-centered approach: Research and theory . New York, USA: Springer.
Van Zyl, L., & Stander, M. (2013). A strengths-based approach towards coaching in a multicultural environment. In J. H. D. Cornelius-White, R. Motschnig-Pitrik, & M. Lux (Eds.), Interdisciplinary handbook of the person-centered approach: Research and theory . New York, USA: Springer.
Van Zyl, L. E., Motschnig-Pitrik, R., & Stander, M. W. (2016). Exploring positive psychology and person-centred psychology in multi-cultural coaching. In L. E. Van Zyl, M. W. Stander, & A. Odendaal (Eds.), Coaching psychology: Meta-theoretical perspectives and applications in multicultural contexts (pp. 315–356). Springer International Publishing Switzerland.
Wood, J., K. (2008) Carl Rogers' person-centered approach: Toward an understanding of its implications . Ross-on-Wye, UK: PCCS-books.
Download references
Author information
Authors and affiliations.
Faculty of Computer Science, CSLEARN—Educational Technologies, University of Vienna, Waehringer Strasse 29, 1090, Vienna, Austria
Renate Motschnig
EQ Associates International, Atlanta, Georgia, USA
David Ryback
You can also search for this author in PubMed   Google Scholar
Corresponding authors
Correspondence to Renate Motschnig or David Ryback .
Rights and permissions
Reprints and Permissions
Copyright information
© 2016 Springer International Publishing AG
About this chapter
Cite this chapter.
Motschnig, R., Ryback, D. (2016). Transforming Communication in Multicultural Contexts. In: Transforming Communication in Leadership and Teamwork. Springer, Cham. https://doi.org/10.1007/978-3-319-45486-3_18
Download citation
DOI : https://doi.org/10.1007/978-3-319-45486-3_18
Published : 08 November 2016
Publisher Name : Springer, Cham
Print ISBN : 978-3-319-45485-6
Online ISBN : 978-3-319-45486-3
eBook Packages : Behavioral Science and Psychology Behavioral Science and Psychology (R0)
Share this chapter
Anyone you share the following link with will be able to read this content:
Sorry, a shareable link is not currently available for this article.
Provided by the Springer Nature SharedIt content-sharing initiative
Find a journal
Publish with us
Principles of Effective Cross-Cultural Communication Essay
This multicultural communication essay explores the role of cross-cultural understanding in our daily lives.
We will write a custom Essay on Principles of Effective Cross-Cultural Communication Essay specifically for you for only 9.35/page
808 certified writers online
Effective cross-cultural communication plays a significant role in the daily life of every person since it fuels or retards conflicts. As much as every person is endowed with natural communication skills, some people communicate more effectively than others do. Interpersonal communication is effected when there is transfer of information and thoughts from one person to the other in which a sender passes on an idea to the receiver.
When an organization is composed of people of different races, ethnic backgrounds, gender, or religious affiliation, these aspects usually pervade most contemporary conversations. That is why skills in verbal and non-verbal communication are crucial for efficient cross-cultural communication to take place.
Intercultural communication refers to the "communication process in which people from different cultures try to understand what others from different cultures try to communicate and what messages mean"(Reisinger, 2009, p. 167).
However, it is important to note that barriers to effective intercultural communication usually arise from cultural differences among the communicators. To begin with, differences in verbal signals can lead to communication breakdown. These arise due to cultural differences in language use, which makes communicators miss one another with the meaning of their words.
For example, what is referred to as chips in England is referred to as French fries in the United States. In this instance, a US American and a British can bypass one another when communicating. This can occur if any of them assume that meanings are hidden in words, whereas, in fact, meanings are hidden in people. This implies that in intercultural communication, both the sender as well as the recipient ought to have same meanings for the words per se.
Intercultural communication is impaired because of differences in the perception of non-verbal signals among cultures. The significance of communication through various forms of wordless messages is usually multiplied across different cultures. This is because people usually try to find non-verbal cues in instances when verbal messages are not very clear in meaning. This is more evident across cultures, particularly when communicators are using different languages.
The understanding of non-verbal signals is based on how a particular culture defines its importance. It is said that low-context cultures, for example, the U.S. and Canada, tend to place less importance on nonverbal communication. On the other hand, high-context cultures, for example, Japan and Colombia, give relatively more emphasis to it than on the literal meanings of the words themselves.
It is important to note that some aspects of nonverbal communication such as emotions of happiness, worry, surprise, or hatred, are expressed in similar ways across cultures.
However, some emotions have different meanings in various cultural settings. For example, the Chinese or the Japanese have different meanings of facial expression from the rest of the world. Therefore, when engaging in intercultural communication, one is obliged to take into consideration these differences to avoid disagreements, or escalate existing disagreements (Rosenberg, 2003).
Another variable in cross-cultural communication entails interaction style with others, which ultimately shape the communication style of the communicators. In most cultures around the world, social bonds are important for success in communication. Communication style varies across cultures in the world since it relies on how direct individuals are and the ways they use to express meanings in words. As an example, in Euro-America, individuals tend to rely in physical evidence; however, this is often discounted in Chinese and African settings.
Time is considered as one of the important variables that distinguishes various cultures in the world. In the west, time is logical, sequential, and reflects the march of progress since people are time dependant. In this time setting, interruptions are not allowed and the expression "time is money" is commonly heard.
On the other hand, in the East, time has unlimited continuity and individuals may attend to many things at the same time. Differences over time are an important consideration during intercultural communication. This is especially important during negotiations or conflict-resolution processes.
Face and face-saving are also crucial elements in cross-cultural communication though their dynamics play out differently. LeBaron (2003) says that face "includes ideas of status, power, courtesy, insider and outsider relations, humor and respect".
In most cultural settings, maintaining culture is significant since every person has a concept of face, which influences his or her behavior and action. During interpersonal communication, individuals who belong to low-context individualist cultures are usually bothered with preserving their own self-image, whereas individuals of high-context collectivist cultures are bothered with the other-faces.
The use of cultural stereotypes (misconceptions about people) can impair efficient intercultural conversation (Sebenius, 2002). Individuals often stereotype others when they do not have adequate information about them. This makes them to develop quick generalizations since they are not able to get all the essential information necessary before arriving at fair judgments concerning new individuals or circumstances.
As much as there might be positive influences of stereotyping, its negative influences are more far-reaching. Negative stereotyping in intercultural communication can lead to serious misunderstanding, distrust, enhanced prejudice, and limited understanding of one another. Therefore, being conversant with other cultures can significantly lower negative stereotyping.
A major barrier to effective cross-cultural communication relates to the differences in the frame of references of the communicators (West &Tumer, 2006). All things that are taking place round a person are being inferred in his or her own frame of reference. This implies that every person's unique frame of reference is due to a complex blend of education, culture, aspirations, and personal attributes.
Therefore, every person brings his or her own biases when engaging in intercultural communication. For individuals of different cultural backgrounds, they may see a particular situation at different angles. For that reason, people are usually advised to take note of other people's frames of reference when engaging in cross-cultural communication.
To this end, it is imperative that for efficient intercultural communication to take place, the difficulties discussed above must be managed well. Effective intercultural communication leads to satisfying interpersonal relationships, strengthening of friendships, and better understanding among people of various cultures (Foong & Richardson, 2008).
Most disagreements in businesses can be attributed to lack of skills in intercultural communication, which is more common when the sender and the recipient are of different cultures. Flawed conversations can be accompanied by dire consequences.
It can lead to loss of profitable business opportunities and a good intention can be frustrated. Therefore, the ingredient for building satisfying interpersonal relationships that is good for business rest on maintaining effective intercultural communication, especially when dealing with overseas firms or customers. For successful intercultural communication to take place, individuals are obliged to address issues and problems related to verbal and non-verbal communication that can exist between them.
Foong, Y. P. & Richardson, S. 2008. The perceptions of Malaysians in a Japanese company. Cross Cultural Management: An International Journal , 15 (3), pp. 221-243.
LeBaron, M., 2003. Cross-cultural communication . Boulder: University of Colorado. Web.
Reisinger, Y. 2009. International Tourism: Cultures and Behaviour . Jordan Hill, Oxford: Butterworth-Heinemann.
Rosenberg, M. B. (2003). Nonviolent communication: a language of life . California: PuddleDancer.
Sebenius, J. K. 2002. 'The Hidden Challenges of Cross-border Negotiations', Harvard Business Review , vol. 80, no. 3, pp. 76-85.
West, R., & Tumer, L. H. 2006. Understanding interpersonal communication: Making choices in changing times. Boston: Wadsworth Cengage Learning.
Video Version
Further Study: FAQ
📌 what is effective cross-cultural communication, 📌 what are some cross-cultural communication examples, 📌 how do you develop cross-cultural communication skills.
Be formal, respectful, and polite
Avoid using slang and phrases with double meaning
Use simple language and talk slowly
Ask for response on your efforts
📌 What is the importance of cross-cultural communication?
Need a custom essay sample written from scratch by professional specifically for you?
807 certified writers online
Chicago (N-B)
Chicago (A-D)
IvyPanda. (2023, October 12). Principles of Effective Cross-Cultural Communication Essay. https://ivypanda.com/essays/cross-cultural-communication-3/
IvyPanda. (2023, October 12). Principles of Effective Cross-Cultural Communication Essay. Retrieved from https://ivypanda.com/essays/cross-cultural-communication-3/
"Principles of Effective Cross-Cultural Communication Essay." IvyPanda , 12 Oct. 2023, ivypanda.com/essays/cross-cultural-communication-3/.
1. IvyPanda . "Principles of Effective Cross-Cultural Communication Essay." October 12, 2023. https://ivypanda.com/essays/cross-cultural-communication-3/.
Bibliography
IvyPanda . "Principles of Effective Cross-Cultural Communication Essay." October 12, 2023. https://ivypanda.com/essays/cross-cultural-communication-3/.
IvyPanda . 2023. "Principles of Effective Cross-Cultural Communication Essay." October 12, 2023. https://ivypanda.com/essays/cross-cultural-communication-3/.
IvyPanda . (2023) 'Principles of Effective Cross-Cultural Communication Essay'. 12 October.
Intercultural Communication Essay: Differences in Cultural, Religious, and Ethnic Backgrounds
Non-verbal Communication: Sender to Receiver Effectiveness
Role Model as a Communicator
6 Barriers of Intercultural Communication Essay
Why Howard Stern is an Effective Communicator
Cross-Cultural Communication in Tourism
Intercultural and Cross-Cultural Communication
Verbal and Non-Verbal Communication Styles Across Ethnic and Cultural Backgrounds
Diverse Contexts and Intercultural Communication at Work
Young Children as Communicators
Analysis of the History of Biological Psychology and Its Relationship With Other Psychology Branches
Marriage and Family Therapy
Essay on Operant Conditioning
Relationship Advice on Conflicts between Romantic Partners
Classical Conditioning: Teaching an Old Dog New Tricks
Sample details
Environment,
Relationship
Communication
Related Topics
Human Impact On The Envir...
Ocean Pollution
Nature Vs Nurture
Conflict resolution
Intimate relationships
Learning environment
Sustainability
Environment Pollution
Environmental protection
Environmentalism
Alternative dispute resol...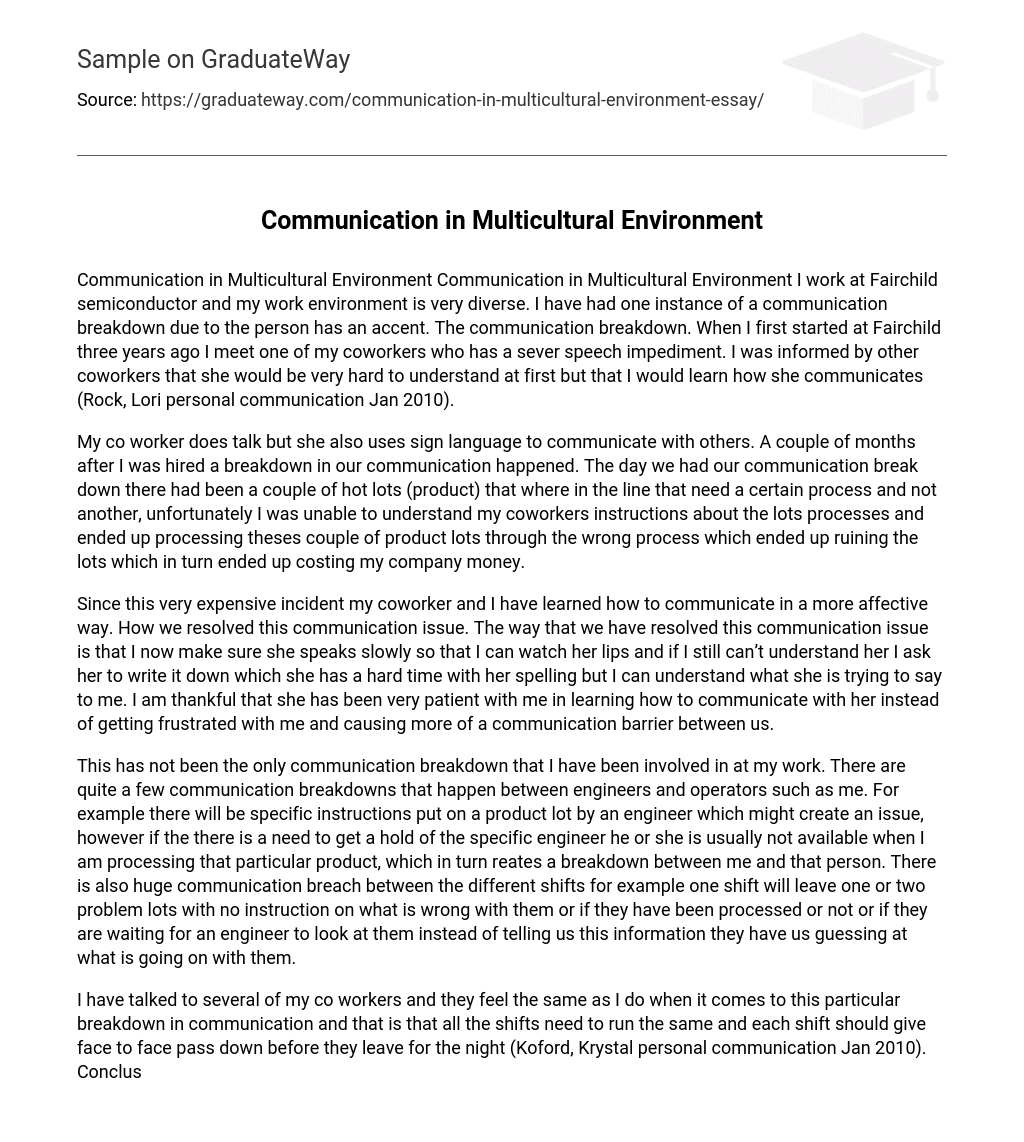 Communication in Multicultural Environment
I work at Fairchild semiconductor and my work environment is very diverse. I have had one instance of a communication breakdown due to the person has an accent. The communication breakdown. When I first started at Fairchild three years ago I meet one of my coworkers who has a sever speech impediment. I was informed by other coworkers that she would be very hard to understand at first but that I would learn how she communicates (Rock, Lori personal communication Jan 2010).
My co worker does talk but she also uses sign language to communicate with others. A couple of months after I was hired a breakdown in our communication happened. The day we had our communication break down there had been a couple of hot lots (product) that where in the line that need a certain process and not another, unfortunately I was unable to understand my coworkers instructions about the lots processes and ended up processing theses couple of product lots through the wrong process which ended up ruining the lots which in turn ended up costing my company money.
ready to help you now
Without paying upfront
Since this very expensive incident my coworker and I have learned how to communicate in a more affective way. How we resolved this communication issue. The way that we have resolved this communication issue is that I now make sure she speaks slowly so that I can watch her lips and if I still can't understand her I ask her to write it down which she has a hard time with her spelling but I can understand what she is trying to say to me. I am thankful that she has been very patient with me in learning how to communicate with her instead of getting frustrated with me and causing more of a communication barrier between us.
This has not been the only communication breakdown that I have been involved in at my work. There are quite a few communication breakdowns that happen between engineers and operators such as me. For example there will be specific instructions put on a product lot by an engineer which might create an issue, however if the there is a need to get a hold of the specific engineer he or she is usually not available when I am processing that particular product, which in turn reates a breakdown between me and that person.
There is also huge communication breach between the different shifts for example one shift will leave one or two problem lots with no instruction on what is wrong with them or if they have been processed or not or if they are waiting for an engineer to look at them instead of telling us this information they have us guessing at what is going on with them.
I have talked to several of my co workers and they feel the same as I do when it comes to this particular breakdown in communication and that is that all the shifts need to run the same and each shift should give face to face pass down before they leave for the night (Koford, Krystal personal communication Jan 2010).
In conclusion when a communication breakdown happens to me at work I try to take a step back and ask the person that I am having the communication issue with to repeat themselves until I either know what is going on or I have someone else translate for me depending on the situation.
I know long have trouble understanding the person that I had the first communication problem with. I have also come up with a better solution to the communication problem with the other shifts. I know stay 10 minutes after my shift is done to tell the next person who is coming on exactly what is going on and what they have set up for them this has seemed to work the best.
I also go into work five to ten minutes early so that I can get pass down from the shift before me so that I am not left in the dark about problem lots. We have also implemented a pass down book where if the person is unable to stay they are able to write down what is going on in the book.
Koford, Krystal (personal communication, Jan 2010)
Rock, Lori (personal communication, Jan 2010)
Wilder, Capricia (personal communication, Jan 2010)
Cite this page
https://graduateway.com/communication-in-multicultural-environment-essay/
You can get a custom paper by one of our expert writers
Environmental Issues
Environmental impact
Check more samples on your topics
Brandhorst multicultural: appreciation multicultural.
Appreciation Multicultural psychology gives the concepts necessary to understand, perceive, and value diverse cultures. Cultures include the learned behaviors, beliefs, attitudes, and values of people from various societies. They are also considered the shared customs of a society. A professional working in today's society should have an understanding that there is no one culture globally
Ideology and Whiteness. Multicultural Communication
Introduction Imagine a world where your thoughts were not built off of the ideas of others or the way that society is portrayed through different medium. It is hard to say what that world might look like because of the way our daily practices and thoughts are often guided on a subconscious level. These ideas that
The role of the youth in establishing unity in a diversified multicultural society
The literature of Singapore comprises a collection of literary works by Singaporeans in any of the country's four main languages: English, Tamil, Chinese, and Malay. While Singaporean literary works may be considered as also belonging to the literature of their specific languages, the literature of Singapore is viewed as a distinct body of literature portraying
Multicultural Education: Concepts and Insights
Multicultural education
Abstract Multicultural education has become a trend in education. The government, through the National Council for Accreditation of Teacher Education, has made it a requirement for every teacher to possess adequate background of multicultural education. However, more than being a trend and a requirement, multicultural education has been conceptualized to cater to the need of the
Multicultural Society in the USA
The American society is one that developed because of the immigrant influx several centuries back; until now, this immigration culture is an evident aspect of the society. This has created one of the most diverse societies in the world, with the country being a melting pot of different nationalities and cultures.  Whether America today has
Ethical Dilemmas in Multicultural counselling
Cultural sensitivity
Ethical Dilemma
Ethical Dilemmas in a Multicultural Setting Silvia Gale "An ethical dilemma exists whenever there are good but contradictory ethical reasons to take conflicting and incompatible courses of action. " (Kitchener, 1984 p. 29) "There is no legitimate way to avoid these ethical struggles. They are part of our work". (Pope & Vasquez, 2007 p. 1
Cultures Have Cannons, but a Multicultural Society or People Cannot Have Cannon.
Cultures have cannons, but a multicultural society or people cannot have cannon. A culture is a complex set of shared beliefs and values, and concepts which enables a group to make sense of its life and which provides it with directions for how to live. We live in a culture and culture is written into
The Multicultural Classroom
One of the greatest challenges a teacher faces today is a multicultural classroom. All aspects of each culture must be addressed and kept in mind when a teacher is designing their curriculum. Today's classroom is more diverse in every sense, and a teacher must be prepared for any scenario he or she is faced with.
Multicultural Society in the United States
Our country was founded on the belief that all men are created equal. This was meant for everyone. When our country was founded, many different cultures existed in our land. We abused other cultures because we did not understand them. The United States today is much different. We are a "melting pot" of cultures. Although

Hi, my name is Amy 👋
In case you can't find a relevant example, our professional writers are ready to help you write a unique paper. Just talk to our smart assistant Amy and she'll connect you with the best match.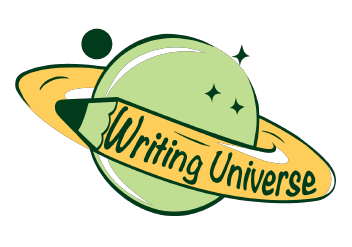 Environment
Information Science
Social Issues
Argumentative
Cause and Effect
Classification
Compare and Contrast
Descriptive
Exemplification
Informative
Controversial
Exploratory
What Is an Essay
Length of an Essay
Generate Ideas
Types of Essays
Structuring an Essay
Outline For Essay
Essay Introduction
Thesis Statement
Body of an Essay
Writing a Conclusion
Essay Writing Tips
Drafting an Essay
Revision Process
Fix a Broken Essay
Format of an Essay
Essay Examples
Essay Checklist
Essay Writing Service
Pay for Research Paper
Write My Research Paper
Write My Essay
Custom Essay Writing Service
Admission Essay Writing Service
Pay for Essay
Academic Ghostwriting
Write My Book Report
Case Study Writing Service
Dissertation Writing Service
Coursework Writing Service
Lab Report Writing Service
Can't find a perfect paper?
Free Essay Samples
Corporations
Multicultural Communication Article
Updated 14 April 2022
Subject Corporations , Workforce
Downloads 33
Category Business , Economics , Social Issues
Topic Company , Globalization , Organization
Recent years have viewed the globalization of business enterprises
Recent years have viewed the globalization of business enterprises, with most business groups targeting a multicultural market. This coupled with the advent of technological know-how and the adoption of information communication applied sciences in businesses has made it easier for them to attain their now widely fragmented market. This has made it necessary for the groups and business enterprises to put higher thought into their marketing and verbal exchange language to avoid isolating or even antagonizing a section of their market. Many organizations, however, fail in this aspect and find that they have made messages that are no longer accommodative to all cultures on their platforms.
Multicultural communication
Multicultural communication is today an necessary part of business communication, even for these businesses that are not globalized since immigration has made most societies multicultural. It is defined as a type of communication that involves people with different linguistic and cultural backgrounds (Lombardo, 2016). To ensure inclusivity in their communications, business enterprises must desist from using slang and other cues which may be unique to specific groups. It is also important for businesses to take into account the different age groups that they target with their communication to ensure that they do not appeal to specific generations at the expense of others. A company that engages in such biased communication may not only cause cultural tension but is also bound to limit the company's market reach (Sinden, 2014).
An example of a company that made such cultural communication error
An example of a company that made such cultural communication error is Cream of Wheat Company, which released a promotional web document. In the document, the company used a certain slang that was only understandable to specific social demographic. In the article failed to acknowledge that it is a company that should appeal to people in all the social, cultural and age demographics, being a hotel that provides cheap and healthy meals, and seemed to single out only one group of people at the expense of the others. From the marketing document, it seemed to only target the black people in the community by using slang that is specific to them and showcasing in the poster a black chef holding up a board. Further, even with the chef indicating that the company targeted the black community, the slang used is specific to a group of black people in a specific geographic area and not all the black people in the entire community. It is therefore very limiting, indicating that the company still subscribes to an old manner of thinking that believed that a certain region can only be inhabited by a specific demographic group and exclude others. This is not quite the case since most places are inhabited by people of different social, cultural and age groups.
The webpage relies mostly on the non-verbal cues of communication
The webpage relies mostly on the non-verbal cues of communication. Non-verbal communication is one where the communicator relies on written and visual modes of passing a message. The page relies on text and a picture to purvey its message to the audience. However, by using the picture of a black chef holding up a board and using slang that is unique to a specific demographic of the population are all limiting factors. This kind of marketing can be considered self-sabotage as it could turn the members of the other demographics in the population against the company and make them shun their products. It also narrows down their market base by not acknowledging the transformation that the modern society has undergone in recent years. Modern society is no longer homogenous, incorporating different types of people with different backgrounds (Sinden, 2014). The company must therefore seek ways to do away with such self-sabotage if it is to realize its goals and attain success through high sales and revenue generation.
To achieve this, Cream of Wheat Inc. must first of all do away with the slang used in their message and use formal language
To achieve this, Cream of Wheat Inc. must first of all do away with the slang used in their message and use formal language that is understandable to all social groups. Formal language is the ideal language to use since it can be understood by all people and is easy to read and even explain to those who cannot read (Lombardo, 2016). It does not isolate any group of people and does not make any group feel more entitled to the company and the products that are being marketed on account of understanding and relating to it better than the other groups (Lombardo, 2016). Further, the company would do well to pull down the image of the black chef and replace it with another one which cannot be associated with any race or community, such as a graphic or a drawing. In this era of the internet and technological advancement, it is possible to develop an image that cannot be claimed by any race or community and still keep it interesting and attractive to the target audience. Preferring a specific race in any capacity in the marketing campaign can be interpreted in many different ways, most of which will be unfavorable to both the portrayed community and to the ones that feel that they have been left out (Lombardo, 2016).
Multicultural communication has taken an increasingly important position in the success of a business
Multicultural communication has taken an increasingly important position in the success of a business. The many factors and conditions created by increased immigration, multicultural interaction and information communication technology advancements have wrestled the business from the homogenous target market of the past and placed it in a heterogeneous environment. It is upon the businesses to adapt to the new market conditions if they are to attain success and avoid backlash from insensitive marketing language.
Lombardo, J. (2016). Cross-Cultural Communication: Definition, Strategies & Examples. Retrieved February 20, 2017.
Sinden, J. (2014). The importance of intercultural communication training to the global workforce. Association for talent development. Retrieved February 20, 2017.
Deadline is approaching?
Wait no more. Let us write you an essay from scratch
Related Essays
Related topics.
Find Out the Cost of Your Paper
Type your email
By clicking "Submit", you agree to our Terms of Use and Privacy policy. Sometimes you will receive account related emails.
EssayBasics.com
Pay For Essay
Write My Essay
Homework Writing Help
Essay Editing Service
Thesis Writing Help
Write My College Essay
Do My Essay
Term Paper Writing Service
Coursework Writing Service
Write My Research Paper
Assignment Writing Help
Essay Writing Help
Call Now! (USA) Login Order now
EssayBasics.com Call Now! (USA) Order now
Writing Guides
Intercultural Communication (Essay Sample)
Table of Contents
Introduction
Being the child of immigrant parents and having grown up in a diverse area, I have seen and experienced the challenges of multicultural communication.
My familiarity with intercultural experiences has also made it easy for me to identify related issues in the workplace.
This essay aims to tackle the importance of intercultural communication in many different aspects of society, including education, business, and the everyday workplace.
For more essays about intercultural communication, please feel free to browse through our website. You may also choose to hire an essay writing service provider to get help in creating your own essay .
Importance of Intercultural Communication
We live in this increasingly globalized age where we frequently interact with people from different cultures. Hence, intercultural communication is quite inevitable.
Communicating with people from different cultural backgrounds is necessary for business, learning, and the community. Globalization has somehow made the world seem smaller, as people from all corners of the world come together due to some common motivations.
Not only is intercultural communication vital in achieving work success; it is pretty much a crucial life skill that all of us need to be adept in. More than being able to communicate effectively, cross-cultural awareness also enables us to share and embrace other cultures.
Even though language skills are an important part of intercultural communication, there are other requirements in developing appropriate intercultural communication skills. These include understanding customs and traditions, way of life, and worldview.
Developing good intercultural communication skills means accepting cultural differences and adapting to them.
Among all the sectors of society, the education sector relies largely on the effective interaction between teachers and learners. With the increasing diversity in schools and universities, intercultural communication is all the more important today.
Clear communication between teachers and students is a must because it precedes the effective transfer of knowledge in class. This includes both verbal and non-verbal communication. Both teachers and students, as they interact, need to know how to sensitively navigate dialogues in order to facilitate learning and maintain a healthy environment.
Intercultural communication has also become an essential skill in the medical field. Take, for example, a healthcare provider serving an ethnic minority patient. Language difficulties, combined with their beliefs and understanding of the disease, can result in a wrong diagnosis.
Within the health sector, communicating with non-English speakers is one of the major challenges facing healthcare providers. That is why healthcare workers are being trained to use alternative means of improving communication with their patients, such as the use of professional interpreters.
Similarly, in the business sector, intercultural communication skills are a requirement due to globalization. This is particularly true for employees in multinational companies. It would be very difficult to grow in your role, as well as communicate and negotiate with people, without a solid understanding of cross-cultural differences.
To effectively understand and communicate well in a cross-cultural workplace, one needs to understand the values, attitudes, beliefs, and behavior of other people.
Today, companies do not just look at technical know-how in assessing a potential employee, but also intercultural skills. The ability to speak different languages, demonstrate respect for other employees, and cope with cultural differences are things that most employers consider deeply.
Managing people from different cultures within an organization is one of the challenges facing many managers, supervisors, and team leaders. While they possess the industry-specific skills and knowledge to be able to make good business decisions, they lack an awareness of how to effectively coach and grow team members who may do things differently. This is why many companies have implemented workplace programs that promote cultural diversity.
Intercultural skills are important for several reasons. One is that they give employees a better understanding of their work environment. Second, it helps them "enculturate" others; enabling them to study and adapt to the prevailing work culture and transition without much culture shock. When intercultural communication is promoted among team members, productivity is positively affected.
Understanding culture is not just about behavior and language; it is about learning how to successfully interact with people from other cultures in a sensitive and respectful way. It is about honoring the cultural identity and dignity of another.
Intercultural communication starts with self-awareness, then progresses into a willingness to accept cultural differences, and finally finding a way to integrate these differences into a healthy cross-cultural relationship.
Essay About Intercultural Communication (Short Essay Sample)
Cross-cultural communication for me is one of the most underrated life skills today. People tend to take the value of understanding intercultural communication lightly. They think it will be easy to do. But the best and healthiest multicultural interactions happen when people really take the time to study and appreciate other backgrounds
Differing cultures are practically a norm in every aspect of society today. Globalization has caused people everywhere to flock to other parts of the globe, be it for career, family, or other personal reasons. Therefore, global communication demands us to be sensitive to possible misunderstandings caused by carelessly communicating from our own cultural lens.
Individual differences are one thing to contend with, even in a homogenous setting. In a multicultural society, a consideration of social groups, cultural origins, and shared meanings is essential. Without the sensitivity or the willingness to go through these layers, it is nearly impossible to function in this type of community.
People respond out of their biases and cultural perspective. Therefore, to achieve healthy levels of interaction with those who are different from us, we need to willingly remove our cultural bifocals and learn to identify with others.
Advantages of Intercultural Communication
Intercultural communication has many benefits. Some of them include better self-awareness, healthy relationships, deeper empathy, stronger articulation, greater thoughtfulness, and clear boundaries. At the same time, it indirectly has an impact on output. Better relationships can encourage increased productivity and improved results.
How to Communicate with Someone From a Different Culture
There is no complex system of protocols for communicating with people of different ethnicities. The most crucial skills required of you are active listening and empathy. The hardest part is oftentimes being able to see from their perspective, even if your own doesn't quite line up with it. Once you have been able to deepen your identification with another person's point of view, then you can begin to engage by sharing your perspective.
One practical way to increase clarity in these conversations is to echo back or mirror what the other person is saying. You can then ask them if your understanding of their point is accurate before proceeding.
A good starting point is to determine commonalities. Identify things you are both passionate about, interested in, or are similar in your cultures. When you are assured that you do have some things in common, it is then easier to explore differences. You will both be open to overcoming or navigating through these, especially once you have found important things that tie you together.
How Does Culture Affect Communication
Culture determines how and when something is communicated. Your understanding of the world, your values, and your belief determine how you choose your timing, your choice of words, and even your conviction. Culture also informs your belief on whether or not you are the right person to deliver the message. Finally, culture establishes a pattern of dialogue among different groups. Once people have learned the routines of others, they quickly learn how to adapt to their own advantage.