Narrative Essay
Narrative Essay Examples

10+ Interesting Narrative Essay Examples Plus Writing Tips!
Published on: Jun 23, 2018
Last updated on: Nov 14, 2023
People also read
Narrative Essay - A Complete Writing Guide with Examples
Writing a Personal Narrative Essay: Everything You Need to Know
Best Narrative Essay Topics 2023 for Students
Crafting a Winning Narrative Essay Outline: A Step-by-Step Guide
Share this article
Many students struggle with crafting engaging and impactful narrative essays. They often find it challenging to weave their personal experiences into coherent and compelling stories.
If you're having a hard time, don't worry!
We've compiled a range of narrative essay examples that will serve as helpful tools for you to get started. These examples will provide a clear path for crafting engaging and powerful narrative essays.
So, keep reading and find our expertly written examples!
On This Page On This Page -->
What Is A Narrative Essay?
Writing a narrative essay is a unique form of storytelling that revolves around personal experiences, aiming to immerse the reader in the author's world. It's a piece of writing that delves into the depths of thoughts and feelings.
In a narrative essay, life experiences take center stage, serving as the main substance of the story. It's a powerful tool for writers to convey a personal journey, turning experiences into a captivating tale. This form of storytelling is an artful display of emotions intended to engage readers, leaving the reader feeling like they are a part of the story.
By focusing on a specific theme, event, emotions, and reflections, a narrative essay weaves a storyline that leads the reader through the author's experiences.
The Essentials of Narrative Essays
Let's start with the basics. The four types of essays are argumentative essays , descriptive essays , expository essays , and narrative essays.
The goal of a narrative essay is to tell a compelling tale from one person's perspective. A narrative essay uses all components you'd find in a typical story, such as a beginning, middle, and conclusion, as well as plot, characters, setting, and climax.
The narrative essay's goal is the plot, which should be detailed enough to reach a climax. Here's how it works:
It's usually presented in chronological order.
It has a function. This is typically evident in the thesis statement's opening paragraph.
It may include speech.
It's told with sensory details and vivid language, drawing the reader in. All of these elements are connected to the writer's major argument in some way.
Before writing your essay, make sure you go through a sufficient number of narrative essay examples. These examples will help you in knowing the dos and don'ts of a good narrative essay.
It is always a better option to have some sense of direction before you start anything. Below, you can find important details and a bunch of narrative essay examples. These examples will also help you build your content according to the format.
Here is a how to start a narrative essay example:
Sample Narrative Essay
The examples inform the readers about the writing style and structure of the narration. The essay below will help you understand how to create a story and build this type of essay in no time.
Here is another narrative essay examples 500 words:
Narrative Essay Examples for Students
Narrative essays offer students a platform to express their experiences and creativity. These examples show how to effectively structure and present personal stories for education.
Here are some helpful narrative essay examples:
Narrative Essay Examples Middle School
Narrative Essay Examples for Grade 7
Narrative Essay Examples for Grade 8
Grade 11 Narrative Essay Examples
Narrative Essay Example For High School
Narrative Essay Example For College
Personal Narrative Essay Example
Descriptive Narrative Essay Example
3rd Person Narrative Essay Example
Narrative Essay Topics
Here are some narrative essay topics to help you get started with your narrative essay writing.
When I got my first bunny
When I moved to Canada
I haven't experienced this freezing temperature ever before
The moment I won the basketball finale
A memorable day at the museum
How I talk to my parrot
The day I saw the death
When I finally rebelled against my professor
Need more topics? Check out these extensive narrative essay topics to get creative ideas!
Narrative Essay Writing Tips
Narrative essays give you the freedom to be creative, but it can be tough to make yours special. Use these tips to make your story interesting:
Share your story from a personal viewpoint, engaging the reader with your experiences.
Use vivid descriptions to paint a clear picture of the setting, characters, and emotions involved.
Organize events in chronological order for a smooth and understandable narrative.
Bring characters to life through their actions, dialogue, and personalities.
Employ dialogue sparingly to add realism and progression to the narrative.
Engage readers by evoking emotions through your storytelling.
End with reflection or a lesson learned from the experience, providing insight.
Now you have essay examples and tips to help you get started, you have a solid starting point for crafting compelling narrative essays.
However, if storytelling isn't your forte, you can always turn to our essay writing service for help.
Our writers are specialists that can tackle any type of essay with great skill. With their experience, you get a top-quality, 100% plagiarism free essay everytime.
So, let our narrative essay writing service make sure your narrative essay stands out. Order now!
Caleb S. (Literature, Marketing)
Caleb S. has been providing writing services for over five years and has a Masters degree from Oxford University. He is an expert in his craft and takes great pride in helping students achieve their academic goals. Caleb is a dedicated professional who always puts his clients first.
Paper Due? Why Suffer? That's our Job!
Keep reading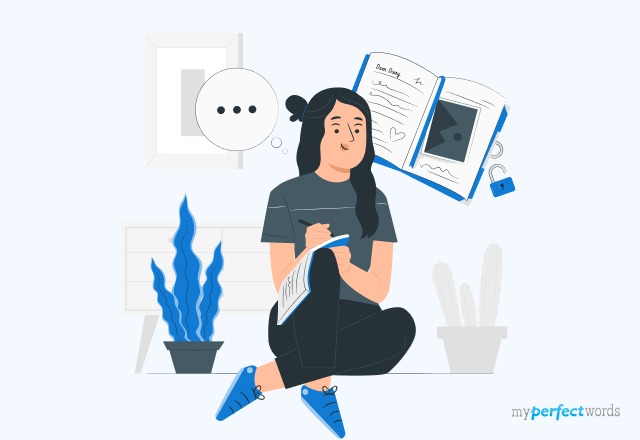 We value your privacy
We use cookies to improve your experience and give you personalized content. Do you agree to our cookie policy?
Website Data Collection
We use data collected by cookies and JavaScript libraries.
Are you sure you want to cancel?
Your preferences have not been saved.
Edit Site Title and Tagline from Dashboard > Appearance > Customize > Site Identity
Literacy Narrative Explained
Literacy Narrative Examples for College Students
A literacy narrative is quite simply that: it is a story of how you became literate and how it has affected your life. To create a literacy narrative, you just need to find your story and use descriptive text to bring it to life. Learn how to write a literacy narrative through exploring original and famous examples.
Breaking Down a Literacy Narrative
A literacy narrative is a personalized story of your relationship with language. Not only do literacy narratives discuss memories, but they also walk through a person's discovery, trials and triumphs with reading, writing and speaking a language.
This doesn't have to be English either. It could be your experiences learning a second language and the impact that it has had on you. The point is simply to tell the world about your struggles and growth with language and communication. Literacy narratives can have different themes , topics, styles, moods and tones that you can work to make your own.
Key Features of a Literacy Narrative
To start, a literacy narrative is a personalized story.
Hook: Begin with a hook to draw the reader in. This could be your first experience with books or how reading and writing define you.
Focus: Rounding out your first paragraph, you'll want to give a short thesis that tells the reader the whole point of your story.
Meaning: Throughout the remainder of your narrative, you'll use stories and vivid descriptions to explore the meaning of this journey to you. You might discuss how your poetry has grown or your love of reading has turned into writing.
Challenges: Explore the challenges that you've faced in your journey and how you've overcome them, along with how your ideas and thoughts have transformed.
Example: Relationship with Words
Explore how to write a literacy narrative essay through an original example for college level students. The following example is written by Jennifer Betts .
Words were like a puzzle that I couldn't quite solve. Listening to the teachers read the jumbled-up letters on the page, I was fascinated by how they could easily bring the pictures to life. The first day that I truly became literate, it was like another world opening up. My fingers couldn't find books fast enough. My relationship with words has been a powerful, fantastical and even sometimes disastrous journey.
I would like to say that I've always known the power of words, but that simply isn't true. The power that a word can hold jumped at me like a thief in the night the first time I encountered my own personal bully. They took the words that I'd proudly written and made them less meaningful than trash. However, it was that bully that forced my reading and vocabulary to grow. They made me realize the power that a few sentences could hold in an instant. Like swords in battle, they can quickly cut and decimate your opponent. Mastering the tactics of battle, you turn from the opponent to the victor. The need to be the victor drove me to books. And books opened my eyes to a whole new way of thinking.
I have that bully to thank for leading me to the children's book Harry Potter. The moment I slid open those silken pages, my eyes couldn't devour them fast enough. The story pushed the limits of my vast imagination and truly allowed me to soar. The moment the journey was over, I missed it. And there hasn't been another book since that has truly satisfied that high.
While I had dabbled in writing my own love stories a time or two, my need to find another fantasy that consumed me like the Harry Potter series pushed me into trying my own hand at writing. The moment my fingers hit the keys, the words just started pouring out of me at a rate that even I couldn't control. Who knew that the shy, introverted child had so much to say?
While my relationship with written words are the things of dreams, my plunge into speaking often has disastrous consequences. Never have I been a good public speaker. In school, it was the day that I dreaded. Despite my preparation, I would trip and stumble to the podium only to repeat my performance in my carefully planned words. While they say practice makes perfect, in my case, practice has made mediocre. But to get the world to hear your words, sometimes you need to find the courage to speak them.
Even if the delivery isn't perfect.
Though my journey with words started in frustration, it turned to fascination and wonder in a minute. Even with many years of reading under my belt, I'm still humbled by the power that a single word can hold if used the right or even the wrong way. Sharper than knives or softer than a silk, finding the right words is always an interesting journey.
Famous Examples of a Literacy Narrative
Literacy narratives can make an impact. Going beyond a short essay, a literacy narrative can even become an entire book that explores your literacy journey. To get your creative juices flowing, look at a few excerpts from famous examples of literacy narratives.
The Writing Life by Annie Dillard
Why are we reading, if not in hope of beauty laid bare, life heightened and its deepest mystery probed? Can the writer isolate and vivify all in experience that most deeply engages our intellects and our hearts? Can the writer renew our hope for literary forms? Why are we reading if not in hope that the writer will magnify and dramatize our days, will illuminate and inspire us with wisdom, courage, and the possibility of meaningfulness, and will press upon our minds the deepest mysteries, so that we may feel again their majesty and power? What do we ever know that is higher than that power which, from time to time, seizes our lives, and reveals us startlingly to ourselves as creatures set down here bewildered? Why does death so catch us by surprise, and why love? We still and always want waking.
In " The Writing Life ," Annie Dilliard uses short essays to explore her journey with literacy and writing. Using her own unique style, Annie helps you to explore how and why she is a writer and what a rough and exciting journey it can be. You follow how writing can be torturous and transcendent all in the same moment.
Literacy Narrative by Kiki Petrosino
I wish to put my blackness into some kind of order. My blackness, my builtness, my blackness, a bill. I want you to know how I feel it: cold key under the tongue. Mean fishhook of homesickness that catches my heart when I walk under southern pines. And how I recognized the watery warp of the floor in my great-grandma's house, when I dreamed it. This is what her complaining ghost said: Write about me.
Culture and writing and how culture affects writing are explored in " Literacy Narrative ," a personal essay by Kiki Petrosino. Kiki uses her experiences as a black woman and her history to show her relationship with words. She explores how her African American heritage drives her writing and how, through her journey with descriptive poetry , she intermingles her poetry and race to create a compelling work.
Bird by Bird Some Instructions on Writing and Life by Anne Lamott
For some of us, books are as important as almost anything else on earth. What a miracle it is that out of these small, flat, rigid squares of paper unfolds world after world after world, worlds that sing to you, comfort and quiet or excite you. Books help us understand who we are and how we are to behave. They show us what community and friendship mean; they show us how to live and die.
Anne Lamott takes you through a hilarious and witty ride to finding her story in " Bird by Bird ." Through showing you her journey into becoming a writer and finding literacy, she tries to help others find their own story in this personal narrative . Starting with some words of wisdom from her father, this literacy narrative takes you through her entire journey with writer's block and pushing your limits. This is a great example of the impact and depth that a literacy narrative can take.
Finding Your Words
Everyone has a literacy story. It can even be how you don't like to read. In college, you often have to explore your personal literacy story through an essay. Using these tactics and examples, you can dive into the fun world of personal expression and exploration. If literacy narratives aren't your jam, you might give poetry a try. There are several poetry genres perfect for personal exploration and introspection, too.
https://examples.yourdictionary.com/literacy-narrative-examples-for-college-students.html

Terms of Service
Creative Commons (CC) license unless otherwise noted
How to Write a Perfect Narrative Essay (Step-by-Step)
By Status.net Editorial Team on October 17, 2023 — 10 minutes to read
Understanding a Narrative Essay Part 1
Typical Narrative Essay Structure Part 2
Narrative Essay Template Part 3
Step 1. How to Choose Your Narrative Essay Topic Part 4
Step 2. Planning the Structure Part 5
Step 3. Crafting an Intriguing Introduction Part 6
Step 4. Weaving the Narrative Body Part 7
Step 5. Creating a Conclusion Part 8
Step 6. Polishing the Essay Part 9
Step 7. Feedback and Revision Part 10
Part 1 Understanding a Narrative Essay
A narrative essay is a form of writing where you share a personal experience or tell a story to make a point or convey a lesson. Unlike other types of essays, a narrative essay aims to engage your audience by sharing your perspective and taking them on an emotional journey.
To begin, choose a meaningful topic . Pick a story or experience that had a significant impact on your life, taught you something valuable, or made you see the world differently. You want your readers to learn from your experiences, so choose something that will resonate with others.
Next, create an outline . Although narrative essays allow for creative storytelling, it's still helpful to have a roadmap to guide your writing. List the main events, the characters involved, and the settings where the events took place. This will help you ensure that your essay is well-structured and easy to follow.
When writing your narrative essay, focus on showing, not telling . This means that you should use descriptive language and vivid details to paint a picture in your reader's mind. For example, instead of stating that it was a rainy day, describe the sound of rain hitting your window, the feeling of cold wetness around you, and the sight of puddles forming around your feet. These sensory details will make your essay more engaging and immersive.
Another key aspect is developing your characters . Give your readers an insight into the thoughts and emotions of the people in your story. This helps them connect with the story, empathize with the characters, and understand their actions. For instance, if your essay is about a challenging hike you took with a friend, spend some time describing your friend's personality and how the experience impacted their attitude or feelings.
Keep the pace interesting . Vary your sentence lengths and structures, and don't be afraid to use some stylistic devices like dialogue, flashbacks, and metaphors. This adds more depth and dimension to your story, keeping your readers engaged from beginning to end.
Part 2 Typical Narrative Essay Structure
A narrative essay typically follows a three-part structure: introduction, body, and conclusion.
Introduction: Start with a hook to grab attention and introduce your story. Provide some background to set the stage for the main events.
Body: Develop your story in detail. Describe scenes, characters, and emotions. Use dialogue when necessary to provide conversational elements.
Conclusion: Sum up your story, revealing the lesson learned or the moral of the story. Leave your audience with a lasting impression.
Part 3 Narrative Essay Template
1. Introduction : Set the scene and introduce the main characters and setting of your story. Use descriptive language to paint a vivid picture for your reader and capture their attention.
Body 2. Rising Action : Develop the plot by introducing a conflict or challenge that the main character must face. This could be a personal struggle, a difficult decision, or an external obstacle. 3. Climax : This is the turning point of the story, where the conflict reaches its peak and the main character must make a critical decision or take action. 4. Falling Action : Show the consequences of the main character's decision or action, and how it affects the rest of the story. 5. Resolution : Bring the story to a satisfying conclusion by resolving the conflict and showing how the main character has grown or changed as a result of their experiences.
6. Reflection/Conclusion : Reflect on the events of the story and what they mean to you as the writer. This could be a lesson learned, a personal realization, or a message you want to convey to your reader.
Part 4 Step 1. How to Choose Your Narrative Essay Topic
Brainstorming ideas.
Start by jotting down any ideas that pop into your mind. Think about experiences you've had, stories you've heard, or even books and movies that have resonated with you. Write these ideas down and don't worry too much about organization yet. It's all about getting your thoughts on paper.
Once you have a list, review your ideas and identify common themes or connections between them. This process should help you discover potential topics for your narrative essay.
Narrowing Down the Choices
After brainstorming, you'll likely end up with a few strong contenders for your essay topic. To decide which topic is best, consider the following:
Relevance : Is the topic meaningful for your audience? Will they be able to connect with it on a personal level? Consider the purpose of your assignment and your audience when choosing your topic.
Detail : Do you have enough specific details to craft a vivid story? The more detail you can recall about the event, the easier it'll be to write a compelling narrative.
Emotional impact : A strong narrative essay should evoke emotions in your readers. Choose a topic that has the potential to elicit some emotional response from your target audience.
After evaluating your potential topics based on these criteria, you can select the one that best fits the purpose of your narrative essay.
Part 5 Step 2. Planning the Structure
Creating an outline.
Before you start writing your narrative essay, it's a great idea to plan out your story. Grab a piece of paper and sketch out a rough outline of the key points you want to cover. Begin with the introduction, where you'll set the scene and introduce your characters. Then, list the major events of your story in chronological order, followed by the climax and resolution. Organizing your ideas in an outline will ensure your essay flows smoothly and makes sense to your readers.
Detailing Characters, Settings, and Events
Taking time to flesh out the characters, settings, and events in your story will make it more engaging and relatable. Think about your main character's background, traits, and motivations. Describe their appearance, emotions, and behavior in detail. This personal touch will help your readers connect with them on a deeper level.
Also, give some thought to the setting – where does the story take place? Be sure to include sensory details that paint a vivid picture of the environment. Finally, focus on the series of events that make up your narrative. Are there any twists and turns, or surprising moments? Address these in your essay, using vivid language and engaging storytelling techniques to captivate your readers.
Writing the Narrative Essay
Part 6 step 3. crafting an intriguing introduction.
To start your narrative essay, you'll want to hook your reader with an interesting and engaging opening. Begin with a captivating sentence or question that piques curiosity and captures attention. For example, "Did you ever think a simple bus ride could change your life forever?" This kind of opening sets the stage for a compelling, relatable story. Next, introduce your main characters and provide a bit of context to help your readers understand the setting and background of the story.
Part 7 Step 4. Weaving the Narrative Body
The body of your essay is where your story unfolds. Here's where you'll present a series of events, using descriptive language and vivid details.
Remember to maintain a strong focus on the central theme or main point of your narrative.
Organize your essay chronologically, guiding your reader through the timeline of events.
As you recount your experience, use a variety of sensory details, such as sounds, smells, and tastes, to immerse your reader in the moment. For instance, "The smell of freshly brewed coffee filled the room as my friends and I excitedly chattered about our upcoming adventure."
Take advantage of dialogue to bring your characters to life and to reveal aspects of their personalities. Incorporate both internal and external conflicts, as conflict plays a crucial role in engaging your reader and enhancing the narrative's momentum. Show the evolution of your characters and how they grow throughout the story.
Part 8 Step 5. Creating a Conclusion
Finally, to write a satisfying conclusion, reflect on the narrative's impact and how the experience has affected you or your characters. Tie the narrative's events together and highlight the lessons learned, providing closure for the reader.
Avoid abruptly ending your story, because that can leave the reader feeling unsatisfied. Instead, strive to create a sense of resolution and demonstrate how the events have changed the characters' perspectives or how the story's theme has developed.
For example, "Looking back, I realize that the bus ride not only changed my perspective on friendship, but also taught me valuable life lessons that I carry with me to this day."
Part 9 Step 6. Polishing the Essay
Fine-tuning your language.
When writing a narrative essay, it's key to choose words that convey the emotions and experiences you're describing. Opt for specific, vivid language that creates a clear mental image for your reader. For instance, instead of saying "The weather was hot," try "The sun scorched the pavement, causing the air to shimmer like a mirage." This gives your essay a more engaging and immersive feeling.
Editing for Clarity and Concision
As you revise your essay, keep an eye out for redundancies and unnecessary words that might dilute the impact of your story. Getting to the point and using straightforward language can help your essay flow better. For example, instead of using "She was walking in a very slow manner," you can say, "She strolled leisurely." Eliminate filler words and phrases, keeping only the most pertinent information that moves your story forward.
Proofreading for Typos
Finally, proofread your essay carefully to catch any typos, grammatical errors, or punctuation mistakes. It's always a good idea to have someone else read it as well, as they might catch errors you didn't notice. Mistakes can be distracting and may undermine the credibility of your writing, so be thorough with your editing process.
Part 10 Step 7. Feedback and Revision
Gathering feedback.
After you've written the first draft of your narrative essay, it's time to gather feedback from friends, family, or colleagues. Share your essay with a few trusted people who can provide insights and suggestions for improvement. Listen to their thoughts and be open to constructive criticism. You might be surprised by the different perspectives they offer, which can strengthen your essay.
Iterating on the Draft
Once you have collected feedback, it's time to revise and refine your essay. Address any issues or concerns raised by your readers and incorporate their suggestions. Consider reorganizing your story's structure, clarifying your descriptions, or adding more details based on the feedback you received.
As you make changes, continue to fine-tune your essay to ensure a smooth flow and a strong narrative. Don't be afraid to cut out unnecessary elements or rework parts of your story until it's polished and compelling.
Revision is a crucial part of the writing process, and taking the time to reflect on feedback and make improvements will help you create a more engaging and impactful narrative essay.
Frequently Asked Questions
How can i create an engaging introduction.
Craft an attention-grabbing hook with a thought-provoking question, an interesting fact, or a vivid description. Set the stage for your story by introducing the time, place, and context for the events. Creating tension or raising curiosity will make your readers eager to learn more.
What strategies help develop strong characters?
To develop strong characters, consider the following:
Give your characters distinct traits, strengths, and weaknesses.
Provide a backstory to explain their actions and motivations.
Use dialogue to present their personality, emotions, and relationships.
Show how they change or evolve throughout your story.
How can I make my story flow smoothly with transitions?
Smooth transitions between scenes or events can create a more coherent and easy-to-follow story. Consider the following tips to improve your transitions:
Use words and phrases like "meanwhile," "later that day," or "afterward" to signify changes in time.
Link scenes with a common theme or element.
Revisit the main characters or setting to maintain continuity.
Introduce a twist or an unexpected event that leads to the next scene.
What are some tips for choosing a great narrative essay topic?
To choose an engaging narrative essay topic, follow these tips:
Pick a personal experience or story that holds significance for you.
Consider a challenge or a turning point you've faced in your life.
Opt for a topic that will allow you to share emotions and lessons learned.
Think about what your audience would find relatable, intriguing, or inspiring.
How do I wrap up my narrative essay with a strong conclusion?
A compelling conclusion restates the main events and highlights any lessons learned or growth in your character. Try to end on a thought-provoking note or leave readers with some food for thought. Finally, make sure your conclusion wraps up your story neatly and reinforces its overall message.
How to Write a Perfect Project Plan? [The Easy Guide]
How to Write a Perfect Apology Letter (Best Examples)
5 Main Change Management Models: ADKAR vs Kubler Ross vs McKinsey 7S vs Lewin's vs Kotter's 8 Step
How to Write a Performance Improvement Plan (PIP)
How to Write an Effective Performance Review (Essential Steps)
How to Write Scope of Work - 7 Necessary Steps and 6 Best Practices
Purdue Online Writing Lab Purdue OWL® College of Liberal Arts
Narrative Essays

Welcome to the Purdue OWL
This page is brought to you by the OWL at Purdue University. When printing this page, you must include the entire legal notice.
Copyright ©1995-2018 by The Writing Lab & The OWL at Purdue and Purdue University. All rights reserved. This material may not be published, reproduced, broadcast, rewritten, or redistributed without permission. Use of this site constitutes acceptance of our terms and conditions of fair use.
The Modes of Discourse—Exposition, Description, Narration, Argumentation (EDNA)—are common paper assignments you may encounter in your writing classes. Although these genres have been criticized by some composition scholars, the Purdue OWL recognizes the widespread use of these approaches and students' need to understand and produce them.
What is a narrative essay?
When writing a narrative essay, one might think of it as telling a story. These essays are often anecdotal, experiential, and personal—allowing students to express themselves in a creative and, quite often, moving ways.
Here are some guidelines for writing a narrative essay.
If written as a story, the essay should include all the parts of a story.
This means that you must include an introduction, plot, characters, setting, climax, and conclusion.
When would a narrative essay not be written as a story?
A good example of this is when an instructor asks a student to write a book report. Obviously, this would not necessarily follow the pattern of a story and would focus on providing an informative narrative for the reader.
The essay should have a purpose.
Make a point! Think of this as the thesis of your story. If there is no point to what you are narrating, why narrate it at all?
The essay should be written from a clear point of view.
It is quite common for narrative essays to be written from the standpoint of the author; however, this is not the sole perspective to be considered. Creativity in narrative essays oftentimes manifests itself in the form of authorial perspective.
Use clear and concise language throughout the essay.
Much like the descriptive essay, narrative essays are effective when the language is carefully, particularly, and artfully chosen. Use specific language to evoke specific emotions and senses in the reader.
The use of the first person pronoun 'I' is welcomed.
Do not abuse this guideline! Though it is welcomed it is not necessary—nor should it be overused for lack of clearer diction.
Have a clear introduction that sets the tone for the remainder of the essay. Do not leave the reader guessing about the purpose of your narrative. Remember, you are in control of the essay, so guide it where you desire (just make sure your audience can follow your lead).
PRO Courses Guides New Tech Help Pro Expert Videos About wikiHow Pro Upgrade Sign In
EDIT Edit this Article
EXPLORE Tech Help Pro About Us Random Article Quizzes Request a New Article Community Dashboard This Or That Game Popular Categories Arts and Entertainment Artwork Books Movies Computers and Electronics Computers Phone Skills Technology Hacks Health Men's Health Mental Health Women's Health Relationships Dating Love Relationship Issues Hobbies and Crafts Crafts Drawing Games Education & Communication Communication Skills Personal Development Studying Personal Care and Style Fashion Hair Care Personal Hygiene Youth Personal Care School Stuff Dating All Categories Arts and Entertainment Finance and Business Home and Garden Relationship Quizzes Cars & Other Vehicles Food and Entertaining Personal Care and Style Sports and Fitness Computers and Electronics Health Pets and Animals Travel Education & Communication Hobbies and Crafts Philosophy and Religion Work World Family Life Holidays and Traditions Relationships Youth
Browse Articles
Learn Something New
Quizzes Hot
This Or That Game New
Train Your Brain
Explore More
Support wikiHow
About wikiHow
Log in / Sign up
Education and Communications
College University and Postgraduate
Academic Writing
How to Write a Narrative Essay
Last Updated: August 3, 2023 Fact Checked
This article was co-authored by Christopher Taylor, PhD . Christopher Taylor is an Adjunct Assistant Professor of English at Austin Community College in Texas. He received his PhD in English Literature and Medieval Studies from the University of Texas at Austin in 2014. There are 7 references cited in this article, which can be found at the bottom of the page. This article has been fact-checked, ensuring the accuracy of any cited facts and confirming the authority of its sources. This article has been viewed 1,893,480 times.
Narrative essays are commonly assigned pieces of writing at different stages through school. Like any story, they have a plot, conflict, and characters. Typically, assignments involve telling a story from your own life that connects with class themes. It can be a fun type of assignment to write, if you approach it properly. Learn how to choose a good topic, get a solid rough draft on paper, and revise your narrative essay.
Choosing a Good Topic
Most of the time, narrative essays will involve no outside research or references. Instead, you'll be using your personal story to provide the evidence of some point that you're trying to make. [3] X Trustworthy Source Purdue Online Writing Lab Trusted resource for writing and citation guidelines Go to source However, in some cases using research may enhance your story because it will allow you to provide additional detail.
Narrative essays are a common school assignment used to test your creative story-telling skills, as well as your ability to connect some element of your personal life to a topic you might be discussing in class.
You experienced adversity and had to overcome
You failed and had to deal with the consequences of that failure
Your personality or character was transformed
Bad narrative essays are generally too broad. "My senior year of high school" or "This summer" are examples of stories that would be far too big to tell in the amount of specific detail that a good narrative essay requires. Pick a single event from the summer, or a single week of your senior year, not something that takes months to unfold.
It's also good to limit the number of characters you introduce. Only include other characters who are absolutely essential. Every single friend from your fifth grade class will be too many names to keep track of. Pick one.
Let your imagination fill in the gaps. When you're describing your grandmother's house and a specific weekend you remember spending there, it's not important to remember exactly what was cooked for dinner on Friday night, unless that's an important part of the story. What did your grandmother typically cook? What did it usually smell like? Those are the details we need.
Typically, narrative essays are "non-fiction," which means that you can't just make up a story. It needs to have really happened. Force yourself to stay as true as possible to the straight story.
Writing a Draft
It helps to limit things as much as possible. While it might seem like we need to know a bunch of specific details from your senior year, try to think of a particularly tumultuous day from that year and tell us that story. Where does that story start? Not the first day of school that year. Find a better starting point.
If you want to tell the story of your prom night, does it start when you get dressed? Maybe. Does it start when you spill spaghetti sauce all down your dress before the dance? While that might seem like the climax of a story you want to tell, it might make a better starting place. Go straight to the drama.
You don't need to write up a formal outline for a narrative essay unless it's part of the assignment or it really helps you write. Listing the major scenes that need to be a part of the story will help you get organized and find a good place to start.
Don't switch perspectives throughout the story. This is a difficult and advanced technique to try to pull off, and it usually has the effect of being too complicated. There should only be one "I" in the story.
In general, narrative essays (and short stories for that matter) should also be told in past tense. So, you would write "Johnny and I walked to the store every Thursday" not "Johnny and I are walking to the store, like we do every Thursday."
You may be instructed to write in the 3rd person (such as he, she, it, they, them, their). If so, be consistent with your pronouns throughout the story.
Particular details are specific and only particular to the character being described. While it may be specific to say that your friend has brown hair, green eyes, is 5 feet (1.5 m) tall with an athletic build, these things don't tell us much about the character. The fact that he only wears silk dragon shirts? Now that gives us something interesting.
Try writing up a brief sketch of each principal character in your narrative essay, along with the specific details you remember about them. Pick a few essentials.
Who or what is the antagonist in your story? To answer this question, you also need to find out what the protagonist wants. What is the goal? What's the best case scenario for the protagonist? What stands in the protagonist's way?
The antagonist isn't "the bad guy" of the story, necessarily, and not every story has a clear antagonist. Also keep in mind that for some good personal narratives, you might be the antagonist yourself.
Do a freewrite about the location that your story takes place. What do you know about the place? What can you remember? What can you find out?
If you do any research for your narrative essay, it will probably be here. Try to find out extra details about the setting of your story, or double-check your memory to make sure it's right.
A popular creative writing phrase tells writers to "show" not to "tell." What this means is that you should give us details whenever possible, rather than telling us facts. You might tell us something like, "My dad was always sad that year," but if you wrote "Dad never spoke when he got home from work. We heard his truck, then heard as he laid his battered hardhat on the kitchen table. Then we heard him sigh deeply and take off his work clothes, which were stained with grease."
Revising Your Essay
Get the theme into the very beginning of the essay. Just as a researched argument essay needs to have a thesis statement somewhere in the first few paragraphs of the essay, a narrative essay needs a topic statement or a thesis statement to explain the main idea of the story.
This isn't "ruining the surprise" of the story, this is foreshadowing the important themes and details to notice over the course of the story as you tell it. A good writer doesn't need suspense in a narrative essay. The ending should seem inevitable.
Scene: "On our walk to the store, Jared and I stopped at the empty grass lot to talk. 'What's your problem lately?' he asked, his eyes welling with tears. I didn't know what to tell him. I fidgeted, kicked an empty paint bucket that was rusted over at the edge of the lot. 'Remember when we used to play baseball here?' I asked him."
Analysis: "We finished walking to the store and bought all the stuff for the big holiday dinner. We got a turkey, cornbread, cranberries. The works. The store was crazy-packed with happy holiday shoppers, but we walked through them all, not saying a word to each other. It took forever to lug it all home."
Anything spoken by a character out loud needs to be included in quotation marks and attributed to the character speaking it: "I've never been to Paris," said James.
Each time a new character speaks, you need to make a new paragraph . If the same character speaks, multiple instances of dialog can exist in the same paragraph.
Revise for clarity first. Are your main points clear? If not, make them clear by including more details or narration in the writing. Hammer home your points.
Was the decision you made about the starting place of the story correct? Or, now that you've written, might it be better to start the story later? Ask the tough questions.
Proofreading is one part of revision, but it's a very minor part and it should be done last. Checking punctuation and spelling is the last thing you should be worried about in your narrative essay.
Sample Essay
Expert Q&A
Be sensible while writing. It is necessary to stay on the topic rather than moving away from it. Do not lose your focus. Thanks Helpful 1 Not Helpful 1
Divide your essay into paragraphs, according to your limit: an introduction, two body paragraph and one conclusion. Your introduction can be either a shocker one, or one just describing the setting; the conclusion can reveal a surprise, or end with just a hint of the climax, keeping the final question to be answered by the readers. Thanks Helpful 2 Not Helpful 0
Write only when you have a perfect story to tell. When a reader finishes reading the story, he\she should feel all those emotions seep right through his\her rib cage. Only then as a narrator, have you succeeded. Thanks Helpful 1 Not Helpful 0
You Might Also Like
↑ https://examples.yourdictionary.com/narrative-essay-examples.html
↑ https://owl.purdue.edu/owl/general_writing/academic_writing/essay_writing/narrative_essays.html
↑ https://www.nytimes.com/2016/10/20/learning/lesson-plans/650-prompts-for-narrative-and-personal-writing.html
↑ https://miamioh.edu/hcwe/handouts/narrative-essays/index.html
↑ https://www.indeed.com/career-advice/career-development/how-to-write-narrative-essay
↑ https://crk.umn.edu/units/writing-center/how-revise-drafts
About This Article
To write a narrative essay, start by choosing an interesting personal story from your life to write about. Try to connect your story to a broader theme or topic so your essay has more substance. Then, write out your story in the past tense using the first person point of view. As you write your story, use vivid details to describe the setting and characters so readers are able to visualize what you're writing. Once you've written your essay, read it several times and make sure you've illustrated your theme or topic. To learn more from our Professor of English co-author, like how to write scenes and analyses, keep reading the article! Did this summary help you? Yes No
Reader Success Stories
Michelle Foss
Aug 10, 2018
Did this article help you?
Oct 10, 2017
Maria Belen
Dec 15, 2016
Amit Chauhan
Aug 17, 2017
Hlela Maqoqa
Oct 27, 2016
Featured Articles
Trending Articles
Watch Articles
Terms of Use
Privacy Policy
Do Not Sell or Share My Info
Not Selling Info
Don't miss out! Sign up for
wikiHow's newsletter
BibGuru Blog
Be more productive in school
How to write a narrative essay [Updated 2023]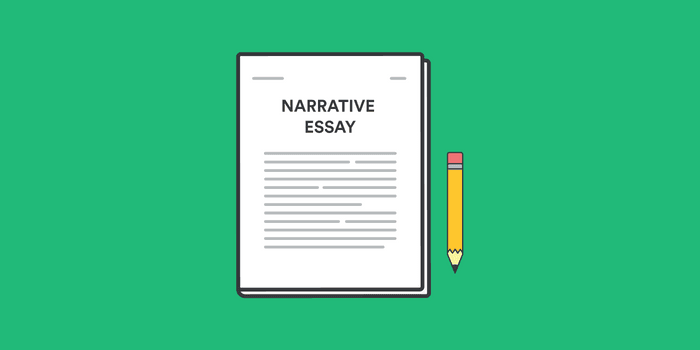 A narrative essay is an opportunity to flex your creative muscles and craft a compelling story. In this blog post, we define what a narrative essay is and provide strategies and examples for writing one.
What is a narrative essay?
Similarly to a descriptive essay or a reflective essay, a narrative essay asks you to tell a story, rather than make an argument and present evidence. Most narrative essays describe a real, personal experience from your own life (for example, the story of your first big success).
Alternately, your narrative essay might focus on an imagined experience (for example, how your life would be if you had been born into different circumstances). While you don't need to present a thesis statement or scholarly evidence, a narrative essay still needs to be well-structured and clearly organized so that the reader can follow your story.
When you might be asked to write a narrative essay
Although less popular than argumentative essays or expository essays, narrative essays are relatively common in high school and college writing classes.
The same techniques that you would use to write a college essay as part of a college or scholarship application are applicable to narrative essays, as well. In fact, the Common App that many students use to apply to multiple colleges asks you to submit a narrative essay.
How to choose a topic for a narrative essay
When you are asked to write a narrative essay, a topic may be assigned to you or you may be able to choose your own. With an assigned topic, the prompt will likely fall into one of two categories: specific or open-ended.
Examples of specific prompts:
Write about the last vacation you took.
Write about your final year of middle school.
Examples of open-ended prompts:
Write about a time when you felt all hope was lost.
Write about a brief, seemingly insignificant event that ended up having a big impact on your life.
A narrative essay tells a story and all good stories are centered on a conflict of some sort. Experiences with unexpected obstacles, twists, or turns make for much more compelling essays and reveal more about your character and views on life.
If you're writing a narrative essay as part of an admissions application, remember that the people reviewing your essay will be looking at it to gain a sense of not just your writing ability, but who you are as a person.
In these cases, it's wise to choose a topic and experience from your life that demonstrates the qualities that the prompt is looking for, such as resilience, perseverance, the ability to stay calm under pressure, etc.
It's also important to remember that your choice of topic is just a starting point. Many students find that they arrive at new ideas and insights as they write their first draft, so the final form of your essay may have a different focus than the one you started with.
How to outline and format a narrative essay
Even though you're not advancing an argument or proving a point of view, a narrative essay still needs to have a coherent structure. Your reader has to be able to follow you as you tell the story and to figure out the larger point that you're making.
You'll be evaluated on is your handling of the topic and how you structure your essay. Even though a narrative essay doesn't use the same structure as other essay types, you should still sketch out a loose outline so you can tell your story in a clear and compelling way.
To outline a narrative essay, you'll want to determine:
how your story will start
what points or specifics that you want to cover
how your story will end
what pace and tone you will use
In the vast majority of cases, a narrative essay should be written in the first-person, using "I." Also, most narrative essays will follow typical formatting guidelines, so you should choose a readable font like Times New Roman in size 11 or 12. Double-space your paragraphs and use 1" margins.
To get your creative wheels turning, consider how your story compares to archetypes and famous historical and literary figures both past and present. Weave these comparisons into your essay to improve the quality of your writing and connect your personal experience to a larger context.
How to write a narrative essay
Writing a narrative essay can sometimes be a challenge for students who typically write argumentative essays or research papers in a formal, objective style. To give you a better sense of how you can write a narrative essay, here is a short example of an essay in response to the prompt, "Write about an experience that challenged your view of yourself."
Narrative essay example
Even as a child, I always had what people might call a reserved personality. It was sometimes framed as a positive ("Sarah is a good listener") and at other times it was put in less-than-admiring terms ("Sarah is withdrawn and not very talkative"). It was the latter kind of comments that caused me to see my introverted nature as a drawback and as something I should work to eliminate. That is, until I joined my high school's student council.
The first paragraph, or introduction, sets up the context, establishing the situation and introducing the meaningful event upon which the essay will focus.
The other four students making up the council were very outspoken and enthusiastic. I enjoyed being around them, and I often agreed with their ideas. However, when it came to overhauling our school's recycling plan, we butted heads. When I spoke up and offered a different point of view, one of my fellow student council members launched into a speech, advocating for her point of view. As her voice filled the room, I couldn't get a word in edgewise. I wondered if I should try to match her tone, volume, and assertiveness as a way to be heard. But I just couldn't do it—it's not my way, and it never has been. For a fleeting moment, I felt defeated. But then, something in me shifted.
In this paragraph, the writer goes into greater depth about how her existing thinking brought her to this point.
I reminded myself that my view was valid and deserved to be heard. So I waited. I let my fellow council member speak her piece and when she was finished, I deliberately waited a few moments before calmly stating my case. I chose my words well, and I spoke them succinctly. Just because I'm not a big talker doesn't mean I'm not a big thinker. I thought of the quotation "still waters run deep" and I tried to embody that. The effect on the room was palpable. People listened. And I hadn't had to shout my point to be heard.
This paragraph demonstrates the turn in the story, the moment when everything changed. The use of the quotation "still waters run deep" imbues the story with a dash of poetry and emotion.
We eventually reached a compromise on the matter and concluded the student council meeting. Our council supervisor came to me afterward and said: "You handled that so well, with such grace and poise. I was very impressed." Her words in that moment changed me. I realized that a bombastic nature isn't necessarily a powerful one. There is power in quiet, too. This experience taught me to view my reserved personality not as a character flaw, but as a strength.
The final paragraph, or conclusion, closes with a statement about the significance of this event and how it ended up changing the writer in a meaningful way.
Narrative essay writing tips
1. pick a meaningful story that has a conflict and a clear "moral.".
If you're able to choose your own topic, pick a story that has meaning and that reveals how you became the person your are today. In other words, write a narrative with a clear "moral" that you can connect with your main points.
2. Use an outline to arrange the structure of your story and organize your main points.
Although a narrative essay is different from argumentative essays, it's still beneficial to construct an outline so that your story is well-structured and organized. Note how you want to start and end your story, and what points you want to make to tie everything together.
3. Be clear, concise, concrete, and correct in your writing.
You should use descriptive writing in your narrative essay, but don't overdo it. Use clear, concise, and correct language and grammar throughout. Additionally, make concrete points that reinforce the main idea of your narrative.
4. Ask a friend or family member to proofread your essay.
No matter what kind of writing you're doing, you should always plan to proofread and revise. To ensure that your narrative essay is coherent and interesting, ask a friend or family member to read over your paper. This is especially important if your essay is responding to a prompt. It helps to have another person check to make sure that you've fully responded to the prompt or question.
Frequently Asked Questions about narrative essays
A narrative essay, like any essay, has three main parts: an introduction, a body and a conclusion. Structuring and outlining your essay before you start writing will help you write a clear story that your readers can follow.
The first paragraph of your essay, or introduction, sets up the context, establishing the situation and introducing the meaningful event upon which the essay will focus.
In the vast majority of cases, a narrative essay should be written in the first-person, using "I."
The 4 main types of essays are the argumentative essay, narrative essay, exploratory essay, and expository essay. You may be asked to write different types of essays at different points in your education.
Most narrative essays will be around five paragraphs, or more, depending on the topic and requirements. Make sure to check in with your instructor about the guidelines for your essay. If you're writing a narrative essay for a college application, pay close attention to word or page count requirements.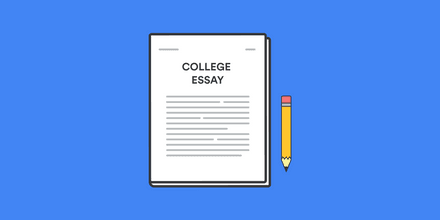 Make your life easier with our productivity and writing resources.
For students and teachers.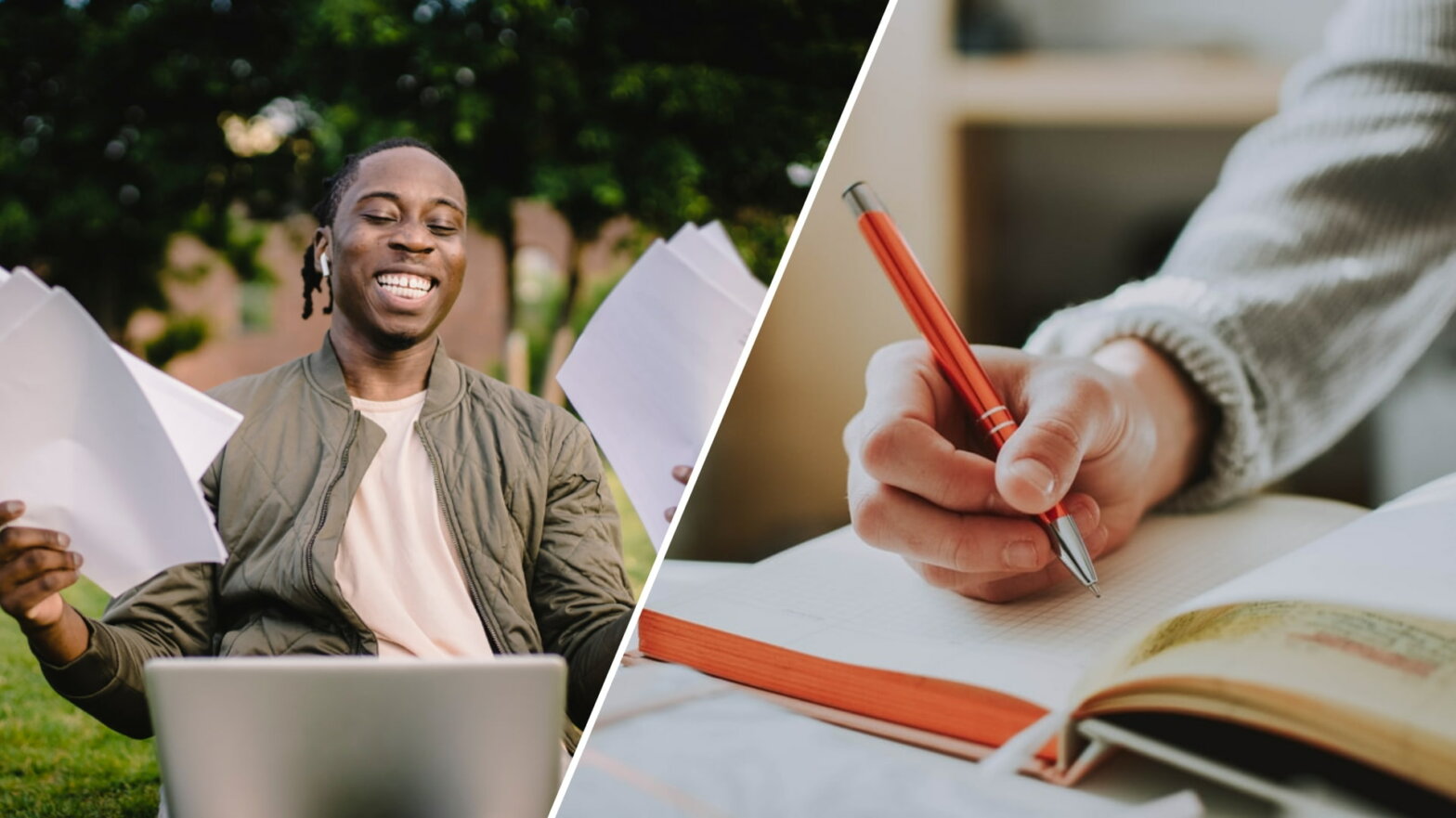 What is a Narrative Essay — Examples, Format & Techniques
I was in the Amazon jungle the first time I wrote a narrative essay, enlightened and enraptured by the influence of ayahuasca. That's not true. I've never been to South America nor have I ever taken ayahuasca. The purpose of that opening is to show how to craft a narrative essay intro — hook, line, and sinker. Narrative essays rely on hooking the reader, and enticing them to read on. But what is a narrative essay? We're going to break down everything you need to know about these essays — definition, examples, tips and tricks included. By the end, you'll be ready to craft your own narrative essay for school or for publication.
What's a Narrative Essay?
First, let's define narrative essay.
Narrative essays share a lot of similarities with personal essays, but whereas the former can be fictional or non-fictional, the latter are strictly non-fictional. The goal of the narrative essay is to use established storytelling techniques, like theme , conflict , and irony , in a uniquely personal way.
The responsibility of the narrative essayist is to make the reader feel connected to their story, regardless of the topic. This next video explores how writers can use structural elements and techniques to better engage their readers.
Personal Narrative Essay Examples With Essay Pro
Narrative essays rely on tried and true structure components, including:
First-person POV
Personal inspiration
Focus on a central theme
By keeping these major tenets in mind, you'll be better prepared to recognize weaknesses and strengths in your own works.
NARRATIVE ESSAY DEFINITION
What is a narrative essay.
A narrative essay is a prose-written story that's focused on the commentary of a central theme. Narrative essays are generally written in the first-person POV, and are usually about a topic that's personal to the writer. Everything in these essays should take place in an established timeline, with a clear beginning, middle, and end.
Famous Narrative Essay Examples
Ticker to the Fair by David Foster Wallace
After Life by Joan Didion
Here is a Lesson in Creative Writing by Kurt Vonnegut
Narrative Writing Explained
How to start a narrative essay.
When you go to sleep at night, what do you think of? Flying squirrels? Lost loved ones? That time you called your teacher 'mom'? Whatever it is, that's what you need to write about. There's a reason those ideas and moments have stuck with you over time. Your job is to figure out why.
Once you realize what makes a moment important to you, it's your job to make it important to the reader too. In this next video, Academy Award-nominated filmmaker J. Christian Jensen explains the power of the personal narrative.
Narrative Writing and the Personal Narrative Essay • Video by TEDx Talks
Anything and everything can be the topic of your essay. It could be as benign as a walk to school or as grandiose as a trip to the moon — so long as that narrative exists within reality. Give your thoughts and opinions on the matter too — don't be afraid to say "this is what I think" so long as it's supported by storytelling techniques. Remember, never limit yourself as a writer, just keep in mind that certain topics will be harder to make engaging than others.
Narrative Essay Outline
How to write a narrative essay.
First step, game plan. You're going to want to map out the story from beginning to end, then mark major story beats in your document.
Like all stories, your narrative essay needs a clear beginning, middle, and end. Each section should generally conform to a specifically outlined structure. For reference, check out the outline below.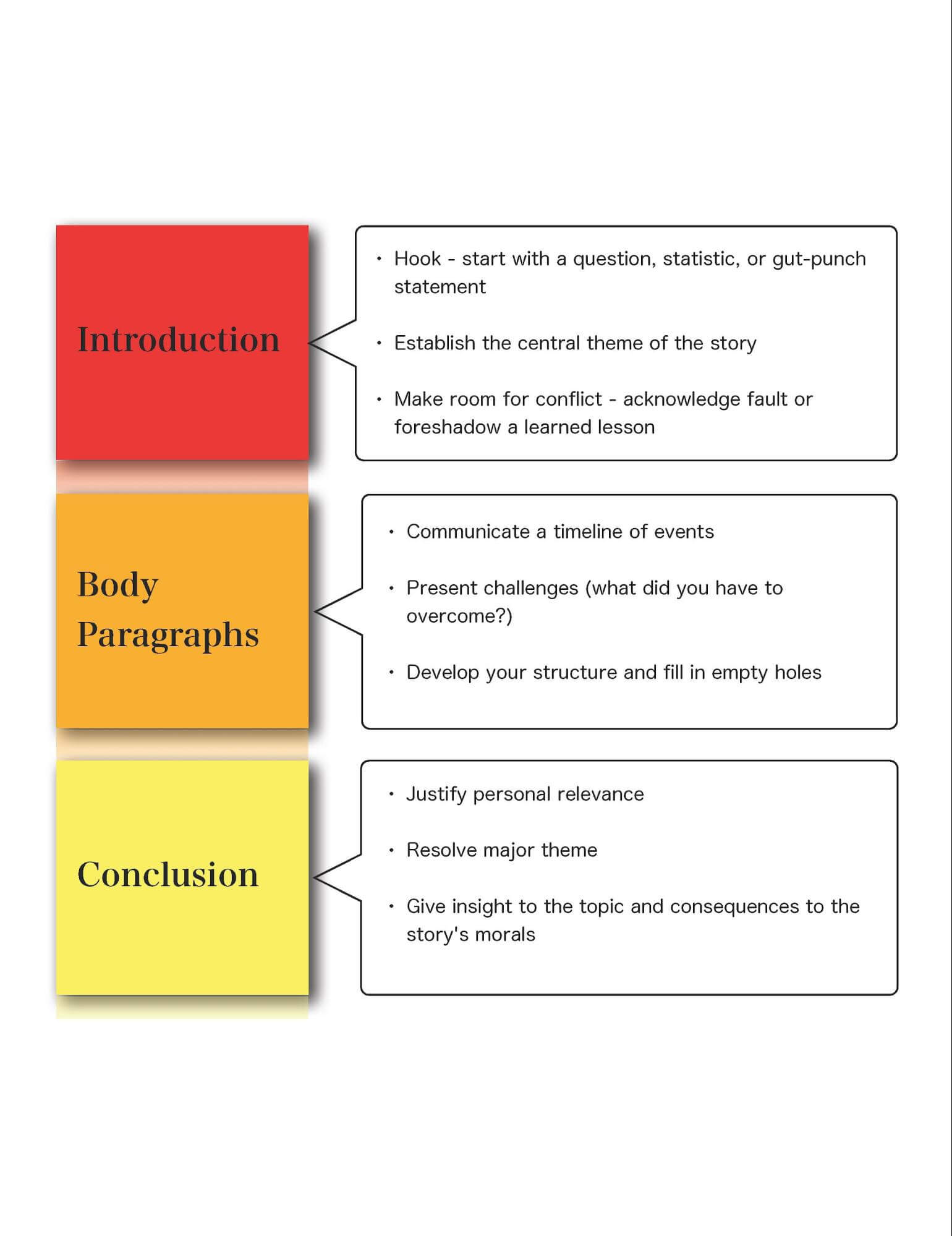 Narrative Essay Format • How to Write a Narrative Essay Step by Step
Make sure to reference back to this outline throughout the writing process to make sure you have all your major beats covered.
Purpose of narrative essay writing
Narrative essays give writers the ability to freely express themselves within the structure of a traditional story. Nearly all universities ask applicants to submit a narrative essay with their formal application. This is done for two reasons: they allow institutions to judge the linguistic and grammar capabilities of its applicants, as well as their raw creative side.
If you're considering studying creative writing in an undergraduate or graduate program, then you're going to write A LOT of narrative style essays. This process may seem indomitable; How am I supposed to write hundreds of pages about… me? But by the end, you'll be a better writer and you'll have a better understanding of yourself.
One thing that all successful essayists have in common is that they make radical, often defiant statements on the world at large. Think Ralph Waldo Emerson, Virginia Woolf, and Langston Hughes for example.
Being a professional essayist isn't easy, and it's near-impossible to be one who makes a lot of money. Many essayists work as professors, editors, and curriculum designers as well.
This next video features the late, award-winning essayist Brian Doyle. He explains all the things you need to hear when thinking about writing a story.
Narrative Essay Examples "Lecture" via Boston University
We can learn a lot from the way Doyle "opens" his stories. My favorite is how he begins with the statement, "I met the Dalai Lama once." How can we not be interested in learning more?
This brings us all the way back to the beginning. Start with a hook, rattle off the line, then reel in the sinker. If you entice the reader, develop a personal plot, and finish with a resolute ending, you'll have a lot of success in essay writing.
Up Next
Adapting a true story.
A narrative essay is often rooted in real-events, then extrapolated upon with fictional elements. Many of the challenges presented with narrative essays also exist with adapting a true story. In this next article, we look at how pro-writers like Quentin Tarantino, Charlie Kaufmann, and the Safdie Brothers adapt true stories with renewed creative license.
Up Next: Writing fiction based on real events →
Write and produce your scripts all in one place..
Write and collaborate on your scripts FREE . Create script breakdowns, sides, schedules, storyboards, call sheets and more.
Pricing & Plans
Product Updates
Featured On
StudioBinder Partners
The Ultimate Guide to Call Sheets (with FREE Call Sheet Template)
How to Break Down a Script (with FREE Script Breakdown Sheet)
The Only Shot List Template You Need — with Free Download
Managing Your Film Budget Cashflow & PO Log (Free Template)
A Better Film Crew List Template Booking Sheet
Best Storyboard Softwares (with free Storyboard Templates)
Movie Magic Scheduling
Gorilla Software
Storyboard That
A visual medium requires visual methods. Master the art of visual storytelling with our FREE video series on directing and filmmaking techniques.
We're in a golden age of TV writing and development. More and more people are flocking to the small screen to find daily entertainment. So how can you break put from the pack and get your idea onto the small screen? We're here to help.
Making It: From Pre-Production to Screen
What is a Biopic — Definition & Best Examples Explained
How to Write Female Characters — Examples & Tips Explained
How to Write Dialogue — Examples, Tips & Techniques
What Does a Movie Critic Do — And How to Become One
What is an Arthouse Film — Definition & Examples
1 Pinterest
Module 4: Writing in College
Narrative writing, learning objectives.
Describe techniques for writing effective narratives
What feelings and thoughts does this quote by Margaret Mead bring up in you when you read it? Why does she include this personal glimpse in her preface to the 1949 edition of  Coming of Age in Samoa ?
I had decided to become an anthropologist—in May, 1923—because Franz Boas and Ruth Benedict had presented the tasks of anthropology as more urgent than any other task which lay ready to the choice of a student of human behavior.
By using even a brief personal story, Mead is helping her readers relate to her and open to her viewpoint. Her mentors and teachers instilled in her a sense of purpose — an urgent one, for Mead in May, 1923 — to study human behavior as it happens naturally in a variety of societies and cultures. We can all relate to the feeling of longing for a sense of purpose, even though we may not have an interest in anthropology specifically. Most of us will nod knowingly at her decision because we can relate to her story of feeling, at a specific moment in time and under the guidance of powerful teachers, a sense of purpose and direction.
Narrative Essay
Narration is a rhetorical style that basically just tells a story. Being able to convey events in a clear, descriptive, chronological order is important in many fields. Many times, in college, your professors will ask you to write paragraphs or entire essays using a narrative style.
Figure 1 . Think of one of your favorite well-known stories or fairytales. Does it follow the sequence shown above?
Most of the time, in introductory writing classes, students write narration essays that discuss personal stories; however, in different disciplines, you may be asked to tell a story about another person's experience or an event.
The reason we use narrative is because storytelling is the most natural way for us humans to communicate. Not unlike ethnography, it's both a way we find of relating to one another and a way we learn to understand our differences.
Telling a Story
When telling a story, you want to hone in on what's important. Consider, as an example, how you might respond if your friend asked what you did last weekend. If you began with, "I woke up on Saturday morning, rolled over, checked my phone, fell back asleep, woke up, pulled my feet out from under the covers, put my feet on the floor, stood up, stretched…" then your friend might have stopped listening by the time you get to the really good stuff. Your scope is too broad, so you're including details that distract or bore your reader. Instead of listing every detail in order like this:
Figure 2 . A Story doesn't need to include every detail in order.
… you should consider narrowing your scope, focusing instead on the important, interesting, and unique plot points (events) like this:
Figure 3 . Pick out the most interesting and relevant pieces of a story to keep it engaging.
You might think of this as the difference between a series of snapshots and a roll of film: instead of twenty-four frames per second video, your entire story might only be a few photographs aligned together.
It may seem counterintuitive, but we can often make more impact by digging into a few moments or events rather than trying to relate every idea or event.
Story Sequencing
The order of the events and the amount of time you give to each event, respectively—will determine your reader's experience. There are an infinite number of ways you might structure your story, and the shape of your story is worth deep consideration. Although the traditional forms for narrative sequence are not your only options, let's take a look at a few tried-and-true shapes your plot might take.
You might recognize Freytag's Pyramid from other classes you've taken:
Figure 4 . Freytag's pyramid shows a traditional story arc.
The typical components include:
Exposition: Here, you're setting the scene, introducing characters, and preparing the reader for the journey.
Rising action: In this part, things start to happen. You (or your characters) encounter conflict, set out on a journey, meet people, etc.
Climax: This is the peak of the action, the main showdown, the central event toward which your story has been building.
Falling action: Now things start to wind down. You (or your characters) come away from the climactic experience changed—at the very least, you are wiser for having had that experience.
Resolution: Also known as dénouement, this is where all the loose ends get tied up. The central conflict has been resolved, and everything is back to normal, but perhaps a bit different.
This narrative shape is certainly a familiar one. Many films, TV shows, plays, novels, and short stories follow this track. But it's not without its flaws. What assumptions does it rely on? How might it limit a storyteller? Sometimes, writers want to start the story where the story starts—often, steps A and B in the diagram above just delay the most descriptive, active, or meaningful parts of the story. If nothing else, we should note that Freytag's pyramid is not necessarily the best way to tell your story, and definitely not the only way.
Another classic technique for narrative sequence is known as in medias res –literally, "in the middle of things." As you map out your plot in pre-writing or experiment with it during the drafting and revision process, you might find this technique a more active and exciting way to begin a story.
In the earlier example, the plot is chronological, linear, and continuous: The story would move smoothly from beginning to end with no interruptions.  In medias res  instead suggests that you start your story with action rather than exposition, focusing on an exciting, imagistic, or important scene. Then, you can circle back to an earlier part of the story to fill in the blanks for your reader. Using the previously discussed plot shape, you might visualize it like this:
Figure 5 . Stories can also start in the middle of the action.
You can experiment with your sequence in a variety of other ways, which might include also making changes to your scope: instead of a continuous story, you might have a series of fragments with specific scope (like photographs instead of video).  Instead of chronological order, you might bounce around in time or space, or in reverse. Some narratives reject traditional narrative sequences altogether.
For example, consider how this story starts:
Lost in my thoughts, I shuddered as the train ground to a full stop in the middle of an intersection. I was surprised, jarred by the unannounced and abrupt jerking of the car. I sought clues for our stop outside the window. All I saw were pigeons as startled and clueless as I.
Using Narrative
You'll find narrative useful in an essay when you want your reader to identify with your perspective or with the view taken by one of your characters or subjects. Documentary filmmaking is full of narrative examples: People tell us the story of what happened as if they were witnesses, even if the event happened many years before they were born. It's an effective technique because the filmmaker weaves a tale for us through each narrator.
You can take a similar approach in writing, laying out the facts of a story interspersed with first-person perspectives. Or you might, as Mead did, offer your reader insight into your own thought process as you came to understand the concept or event.
Satire can be a particularly effective form of narrative, exemplified by the novels  Animal Farm  and  Gulliver's Travels. Satire works to expose the defects in an idea or society by telling a fictional tale of a different social group. Fictional characters stand in for real people or play out social ideas, usually political in nature.
Narrative Essays
You could think of a narrative essay as a short story. It's called an essay, but many narrative essays are really just short stories. If you are using narration as the primary strategy in writing a paper, you will use some semblance of the following format:
Your opening in a narrative essay does not need to be a description of the event you will be discussing or an explicit outline of the reason(s) you're examining it. Instead, try to hook your readers and think about why should they should be interested.
Narrative Paragraphs
You will divide the event into smaller events and give each of these smaller incidents a paragraph. These will be simple explanations of what happened when, though in a more complex essay you might include reasons for each event and comparisons to another, more current circumstance. Accounts by historians, witnesses, or thought leaders can be woven into the narrative to strengthen the perspective you're offering or to offer the possibility of another perspective, in an effort to provide an objective report.
You'll want to make each portion of the narrative interesting to the reader, so use literary devices like suspense, imagery, verisimilitude, and surprise, perhaps along with a little humor, if appropriate, to keep your audience engaged.
You don't need to hit your reader over the head a summary of the event and the reason(s) for examining it. You may or may not decide to end with some explicit ideas about how this event is relevant to the reader and to the world at this time.
The checklist for a narrative essay:
Have a clear purpose.
Tell the story clearly.
Make the narrative interesting.
Relate it to something larger than itself, either overtly, or covertly.
KeY Takeaways
What are the main ingredients of a narrative? A narrative
contains a plot, characters, conflict, and a theme.
can be either factual or fictional.
follows a timeline, but do not need to be written in chronological order.
has a strong opening to engage the reader.
resolves the conflict and reiterates the theme with the conclusion.
has an implied thesis.
sTART WITH THE STORY
Sometimes, it's easier for students to write the story and then go back and make sure that the essay follows the proper essay format.
After you have completed your story, read it to yourself. Is there any particular moral or idea that the story is demonstrating?  If so, you may decide to use that idea in your thesis statement.
For example, consider the topic of going back to school. You may approach it in this way:
Write the story (this will become your body paragraphs)
Read aloud and see if there is a moral or underlying idea
Write your thesis statement based on that idea or moral
Continue to write your introduction
Once you have the story down, you read your paragraphs about going back to school, and then you realize how much having a college education will improve your financial situation. This allows you to create your thesis, and go back to form the introduction. In this case, you decide that your thesis is "After careful consideration, I have decided that returning to school is an important step toward improving my financial outlook."
Whether or not you include that explicit thesis in your narrative will depend on the requirements of the assignment and your skill as a writer. Often, in narrative writing, our goal is to show, not tell, the reader the point of the story!
Link to Learning
Here you can see a traditional or typical sample narration essay from a beginning writing class. In this assignment, the student was asked to write a brief  literacy narrative , a narrative essay that focuses on the author's experiences with reading and/or writing. In this narration essay, the author focuses on reading books and follows MLA guidelines.
Contribute!
Improve this page Learn More
Modification, adaptation, and original content. Provided by : Lumen Learning. License : CC BY: Attribution
Writing Narratives. Provided by : Boundless. Located at : https://courses.lumenlearning.com/boundless-writing/chapter/types-of-rhetorical-modes/ . License : CC BY-SA: Attribution-ShareAlike
Narrative Essay. Provided by : Excelsior College Online Writing Lab. Located at : https://owl.excelsior.edu/rhetorical-styles/narrative-essay/narrative-essay-see-it-in-practice/ . License : CC BY: Attribution
Telling a Story. Authored by : Chris Manning, Sally Pierce, and Melissa Lucken. Located at : https://pb.openlcc.net/expressionandinquiry/chapter/19-2-telling-a-story/ . Project : Expression and Inquiry. License : CC BY: Attribution
Narration key takeaways. Located at : https://open.lib.umn.edu/writingforsuccess/chapter/10-1-narration/ . Project : Writing For Success. License : CC BY-NC-SA: Attribution-NonCommercial-ShareAlike

Choose Your Test
Sat / act prep online guides and tips, 3 great narrative essay examples + tips for writing.
General Education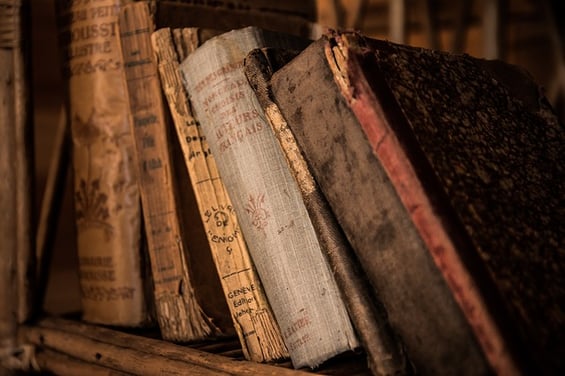 A narrative essay is one of the most intimidating assignments you can be handed at any level of your education. Where you've previously written argumentative essays that make a point or analytic essays that dissect meaning, a narrative essay asks you to write what is effectively a story .
But unlike a simple work of creative fiction, your narrative essay must have a clear and concrete motif —a recurring theme or idea that you'll explore throughout. Narrative essays are less rigid, more creative in expression, and therefore pretty different from most other essays you'll be writing.
But not to fear—in this article, we'll be covering what a narrative essay is, how to write a good one, and also analyzing some personal narrative essay examples to show you what a great one looks like.
What Is a Narrative Essay?
At first glance, a narrative essay might sound like you're just writing a story. Like the stories you're used to reading, a narrative essay is generally (but not always) chronological, following a clear throughline from beginning to end. Even if the story jumps around in time, all the details will come back to one specific theme, demonstrated through your choice in motifs.
Unlike many creative stories, however, your narrative essay should be based in fact. That doesn't mean that every detail needs to be pure and untainted by imagination, but rather that you shouldn't wholly invent the events of your narrative essay. There's nothing wrong with inventing a person's words if you can't remember them exactly, but you shouldn't say they said something they weren't even close to saying.
Another big difference between narrative essays and creative fiction—as well as other kinds of essays—is that narrative essays are based on motifs. A motif is a dominant idea or theme, one that you establish before writing the essay. As you're crafting the narrative, it'll feed back into your motif to create a comprehensive picture of whatever that motif is.
For example, say you want to write a narrative essay about how your first day in high school helped you establish your identity. You might discuss events like trying to figure out where to sit in the cafeteria, having to describe yourself in five words as an icebreaker in your math class, or being unsure what to do during your lunch break because it's no longer acceptable to go outside and play during lunch. All of those ideas feed back into the central motif of establishing your identity.
The important thing to remember is that while a narrative essay is typically told chronologically and intended to read like a story, it is not purely for entertainment value. A narrative essay delivers its theme by deliberately weaving the motifs through the events, scenes, and details. While a narrative essay may be entertaining, its primary purpose is to tell a complete story based on a central meaning.
Unlike other essay forms, it is totally okay—even expected—to use first-person narration in narrative essays. If you're writing a story about yourself, it's natural to refer to yourself within the essay. It's also okay to use other perspectives, such as third- or even second-person, but that should only be done if it better serves your motif. Generally speaking, your narrative essay should be in first-person perspective.
Though your motif choices may feel at times like you're making a point the way you would in an argumentative essay, a narrative essay's goal is to tell a story, not convince the reader of anything. Your reader should be able to tell what your motif is from reading, but you don't have to change their mind about anything. If they don't understand the point you are making, you should consider strengthening the delivery of the events and descriptions that support your motif.
Narrative essays also share some features with analytical essays, in which you derive meaning from a book, film, or other media. But narrative essays work differently—you're not trying to draw meaning from an existing text, but rather using an event you've experienced to convey meaning. In an analytical essay, you examine narrative, whereas in a narrative essay you create narrative.
The structure of a narrative essay is also a bit different than other essays. You'll generally be getting your point across chronologically as opposed to grouping together specific arguments in paragraphs or sections. To return to the example of an essay discussing your first day of high school and how it impacted the shaping of your identity, it would be weird to put the events out of order, even if not knowing what to do after lunch feels like a stronger idea than choosing where to sit. Instead of organizing to deliver your information based on maximum impact, you'll be telling your story as it happened, using concrete details to reinforce your theme.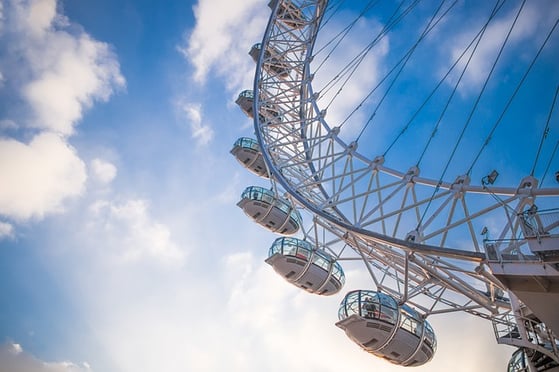 3 Great Narrative Essay Examples
One of the best ways to learn how to write a narrative essay is to look at a great narrative essay sample. Let's take a look at some truly stellar narrative essay examples and dive into what exactly makes them work so well.
A Ticket to the Fair by David Foster Wallace
Today is Press Day at the Illinois State Fair in Springfield, and I'm supposed to be at the fairgrounds by 9:00 A.M. to get my credentials. I imagine credentials to be a small white card in the band of a fedora. I've never been considered press before. My real interest in credentials is getting into rides and shows for free. I'm fresh in from the East Coast, for an East Coast magazine. Why exactly they're interested in the Illinois State Fair remains unclear to me. I suspect that every so often editors at East Coast magazines slap their foreheads and remember that about 90 percent of the United States lies between the coasts, and figure they'll engage somebody to do pith-helmeted anthropological reporting on something rural and heartlandish. I think they asked me to do this because I grew up here, just a couple hours' drive from downstate Springfield. I never did go to the state fair, though—I pretty much topped out at the county fair level. Actually, I haven't been back to Illinois for a long time, and I can't say I've missed it.
Throughout this essay, David Foster Wallace recounts his experience as press at the Illinois State Fair. But it's clear from this opening that he's not just reporting on the events exactly as they happened—though that's also true— but rather making a point about how the East Coast, where he lives and works, thinks about the Midwest.
In his opening paragraph, Wallace states that outright: "Why exactly they're interested in the Illinois State Fair remains unclear to me. I suspect that every so often editors at East Coast magazines slap their foreheads and remember that about 90 percent of the United States lies between the coasts, and figure they'll engage somebody to do pith-helmeted anthropological reporting on something rural and heartlandish."
Not every motif needs to be stated this clearly , but in an essay as long as Wallace's, particularly since the audience for such a piece may feel similarly and forget that such a large portion of the country exists, it's important to make that point clear.
But Wallace doesn't just rest on introducing his motif and telling the events exactly as they occurred from there. It's clear that he selects events that remind us of that idea of East Coast cynicism , such as when he realizes that the Help Me Grow tent is standing on top of fake grass that is killing the real grass beneath, when he realizes the hypocrisy of craving a corn dog when faced with a real, suffering pig, when he's upset for his friend even though he's not the one being sexually harassed, and when he witnesses another East Coast person doing something he wouldn't dare to do.
Wallace is literally telling the audience exactly what happened, complete with dates and timestamps for when each event occurred. But he's also choosing those events with a purpose—he doesn't focus on details that don't serve his motif. That's why he discusses the experiences of people, how the smells are unappealing to him, and how all the people he meets, in cowboy hats, overalls, or "black spandex that looks like cheesecake leotards," feel almost alien to him.
All of these details feed back into the throughline of East Coast thinking that Wallace introduces in the first paragraph. He also refers back to it in the essay's final paragraph, stating:
At last, an overarching theory blooms inside my head: megalopolitan East Coasters' summer treats and breaks and literally 'getaways,' flights-from—from crowds, noise, heat, dirt, the stress of too many sensory choices….The East Coast existential treat is escape from confines and stimuli—quiet, rustic vistas that hold still, turn inward, turn away. Not so in the rural Midwest. Here you're pretty much away all the time….Something in a Midwesterner sort of actuates , deep down, at a public event….The real spectacle that draws us here is us.
Throughout this journey, Wallace has tried to demonstrate how the East Coast thinks about the Midwest, ultimately concluding that they are captivated by the Midwest's less stimuli-filled life, but that the real reason they are interested in events like the Illinois State Fair is that they are, in some ways, a means of looking at the East Coast in a new, estranging way.
The reason this works so well is that Wallace has carefully chosen his examples, outlined his motif and themes in the first paragraph, and eventually circled back to the original motif with a clearer understanding of his original point.
When outlining your own narrative essay, try to do the same. Start with a theme, build upon it with examples, and return to it in the end with an even deeper understanding of the original issue. You don't need this much space to explore a theme, either—as we'll see in the next example, a strong narrative essay can also be very short.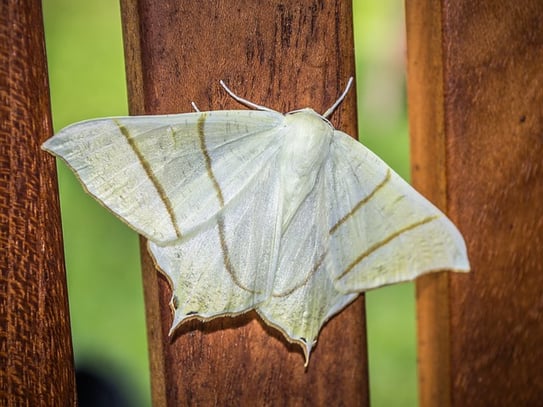 Death of a Moth by Virginia Woolf
After a time, tired by his dancing apparently, he settled on the window ledge in the sun, and, the queer spectacle being at an end, I forgot about him. Then, looking up, my eye was caught by him. He was trying to resume his dancing, but seemed either so stiff or so awkward that he could only flutter to the bottom of the window-pane; and when he tried to fly across it he failed. Being intent on other matters I watched these futile attempts for a time without thinking, unconsciously waiting for him to resume his flight, as one waits for a machine, that has stopped momentarily, to start again without considering the reason of its failure. After perhaps a seventh attempt he slipped from the wooden ledge and fell, fluttering his wings, on to his back on the window sill. The helplessness of his attitude roused me. It flashed upon me that he was in difficulties; he could no longer raise himself; his legs struggled vainly. But, as I stretched out a pencil, meaning to help him to right himself, it came over me that the failure and awkwardness were the approach of death. I laid the pencil down again.
In this essay, Virginia Woolf explains her encounter with a dying moth. On surface level, this essay is just a recounting of an afternoon in which she watched a moth die—it's even established in the title. But there's more to it than that. Though Woolf does not begin her essay with as clear a motif as Wallace, it's not hard to pick out the evidence she uses to support her point, which is that the experience of this moth is also the human experience.
In the title, Woolf tells us this essay is about death. But in the first paragraph, she seems to mostly be discussing life—the moth is "content with life," people are working in the fields, and birds are flying. However, she mentions that it is mid-September and that the fields were being plowed. It's autumn and it's time for the harvest; the time of year in which many things die.
In this short essay, she chronicles the experience of watching a moth seemingly embody life, then die. Though this essay is literally about a moth, it's also about a whole lot more than that. After all, moths aren't the only things that die—Woolf is also reflecting on her own mortality, as well as the mortality of everything around her.
At its core, the essay discusses the push and pull of life and death, not in a way that's necessarily sad, but in a way that is accepting of both. Woolf begins by setting up the transitional fall season, often associated with things coming to an end, and raises the ideas of pleasure, vitality, and pity.
At one point, Woolf tries to help the dying moth, but reconsiders, as it would interfere with the natural order of the world. The moth's death is part of the natural order of the world, just like fall, just like her own eventual death.
All these themes are set up in the beginning and explored throughout the essay's narrative. Though Woolf doesn't directly state her theme, she reinforces it by choosing a small, isolated event—watching a moth die—and illustrating her point through details.
With this essay, we can see that you don't need a big, weird, exciting event to discuss an important meaning. Woolf is able to explore complicated ideas in a short essay by being deliberate about what details she includes, just as you can be in your own essays.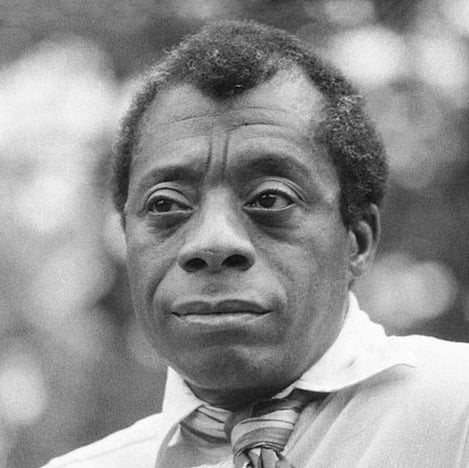 Notes of a Native Son by James Baldwin
On the twenty-ninth of July, in 1943, my father died. On the same day, a few hours later, his last child was born. Over a month before this, while all our energies were concentrated in waiting for these events, there had been, in Detroit, one of the bloodiest race riots of the century. A few hours after my father's funeral, while he lay in state in the undertaker's chapel, a race riot broke out in Harlem. On the morning of the third of August, we drove my father to the graveyard through a wilderness of smashed plate glass.
Like Woolf, Baldwin does not lay out his themes in concrete terms—unlike Wallace, there's no clear sentence that explains what he'll be talking about. However, you can see the motifs quite clearly: death, fatherhood, struggle, and race.
Throughout the narrative essay, Baldwin discusses the circumstances of his father's death, including his complicated relationship with his father. By introducing those motifs in the first paragraph, the reader understands that everything discussed in the essay will come back to those core ideas. When Baldwin talks about his experience with a white teacher taking an interest in him and his father's resistance to that, he is also talking about race and his father's death. When he talks about his father's death, he is also talking about his views on race. When he talks about his encounters with segregation and racism, he is talking, in part, about his father.
Because his father was a hard, uncompromising man, Baldwin struggles to reconcile the knowledge that his father was right about many things with his desire to not let that hardness consume him, as well.
Baldwin doesn't explicitly state any of this, but his writing so often touches on the same motifs that it becomes clear he wants us to think about all these ideas in conversation with one another.
At the end of the essay, Baldwin makes it more clear:
This fight begins, however, in the heart and it had now been laid to my charge to keep my own heart free of hatred and despair. This intimation made my heart heavy and, now that my father was irrecoverable, I wished that he had been beside me so that I could have searched his face for the answers which only the future would give me now.
Here, Baldwin ties together the themes and motifs into one clear statement: that he must continue to fight and recognize injustice, especially racial injustice, just as his father did. But unlike his father, he must do it beginning with himself—he must not let himself be closed off to the world as his father was. And yet, he still wishes he had his father for guidance, even as he establishes that he hopes to be a different man than his father.
In this essay, Baldwin loads the front of the essay with his motifs, and, through his narrative, weaves them together into a theme. In the end, he comes to a conclusion that connects all of those things together and leaves the reader with a lasting impression of completion—though the elements may have been initially disparate, in the end everything makes sense.
You can replicate this tactic of introducing seemingly unattached ideas and weaving them together in your own essays. By introducing those motifs, developing them throughout, and bringing them together in the end, you can demonstrate to your reader how all of them are related. However, it's especially important to be sure that your motifs and clear and consistent throughout your essay so that the conclusion feels earned and consistent—if not, readers may feel mislead.
5 Key Tips for Writing Narrative Essays
Narrative essays can be a lot of fun to write since they're so heavily based on creativity. But that can also feel intimidating—sometimes it's easier to have strict guidelines than to have to make it all up yourself. Here are a few tips to keep your narrative essay feeling strong and fresh.
Develop Strong Motifs
Motifs are the foundation of a narrative essay . What are you trying to say? How can you say that using specific symbols or events? Those are your motifs.
In the same way that an argumentative essay's body should support its thesis, the body of your narrative essay should include motifs that support your theme.
Try to avoid cliches, as these will feel tired to your readers. Instead of roses to symbolize love, try succulents. Instead of the ocean representing some vast, unknowable truth, try the depths of your brother's bedroom. Keep your language and motifs fresh and your essay will be even stronger!
Use First-Person Perspective
In many essays, you're expected to remove yourself so that your points stand on their own. Not so in a narrative essay—in this case, you want to make use of your own perspective.
Sometimes a different perspective can make your point even stronger. If you want someone to identify with your point of view, it may be tempting to choose a second-person perspective. However, be sure you really understand the function of second-person; it's very easy to put a reader off if the narration isn't expertly deployed.
If you want a little bit of distance, third-person perspective may be okay. But be careful—too much distance and your reader may feel like the narrative lacks truth.
That's why first-person perspective is the standard. It keeps you, the writer, close to the narrative, reminding the reader that it really happened. And because you really know what happened and how, you're free to inject your own opinion into the story without it detracting from your point, as it would in a different type of essay.
Stick to the Truth
Your essay should be true. However, this is a creative essay, and it's okay to embellish a little. Rarely in life do we experience anything with a clear, concrete meaning the way somebody in a book might. If you flub the details a little, it's okay—just don't make them up entirely.
Also, nobody expects you to perfectly recall details that may have happened years ago. You may have to reconstruct dialog from your memory and your imagination. That's okay, again, as long as you aren't making it up entirely and assigning made-up statements to somebody.
Dialog is a powerful tool. A good conversation can add flavor and interest to a story, as we saw demonstrated in David Foster Wallace's essay. As previously mentioned, it's okay to flub it a little, especially because you're likely writing about an experience you had without knowing that you'd be writing about it later.
However, don't rely too much on it. Your narrative essay shouldn't be told through people explaining things to one another; the motif comes through in the details. Dialog can be one of those details, but it shouldn't be the only one.
Use Sensory Descriptions
Because a narrative essay is a story, you can use sensory details to make your writing more interesting. If you're describing a particular experience, you can go into detail about things like taste, smell, and hearing in a way that you probably wouldn't do in any other essay style.
These details can tie into your overall motifs and further your point. Woolf describes in great detail what she sees while watching the moth, giving us the sense that we, too, are watching the moth. In Wallace's essay, he discusses the sights, sounds, and smells of the Illinois State Fair to help emphasize his point about its strangeness. And in Baldwin's essay, he describes shattered glass as a "wilderness," and uses the feelings of his body to describe his mental state.
All these descriptions anchor us not only in the story, but in the motifs and themes as well. One of the tools of a writer is making the reader feel as you felt, and sensory details help you achieve that.
What's Next?
Looking to brush up on your essay-writing capabilities before the ACT? This guide to ACT English will walk you through some of the best strategies and practice questions to get you prepared!
Part of practicing for the ACT is ensuring your word choice and diction are on point. Check out this guide to some of the most common errors on the ACT English section to be sure that you're not making these common mistakes!
A solid understanding of English principles will help you make an effective point in a narrative essay, and you can get that understanding through taking a rigorous assortment of high school English classes !
Need more help with this topic? Check out Tutorbase!
Our vetted tutor database includes a range of experienced educators who can help you polish an essay for English or explain how derivatives work for Calculus. You can use dozens of filters and search criteria to find the perfect person for your needs.
Melissa Brinks graduated from the University of Washington in 2014 with a Bachelor's in English with a creative writing emphasis. She has spent several years tutoring K-12 students in many subjects, including in SAT prep, to help them prepare for their college education.
Student and Parent Forum
Our new student and parent forum, at ExpertHub.PrepScholar.com , allow you to interact with your peers and the PrepScholar staff. See how other students and parents are navigating high school, college, and the college admissions process. Ask questions; get answers.
Ask a Question Below
Have any questions about this article or other topics? Ask below and we'll reply!
Improve With Our Famous Guides
The 5 Strategies You Must Be Using to Improve 160+ SAT Points
How to Get a Perfect 1600, by a Perfect Scorer
Series: How to Get 800 on Each SAT Section:
Score 800 on SAT Math
Score 800 on SAT Reading
Score 800 on SAT Writing
Series: How to Get to 600 on Each SAT Section:
Score 600 on SAT Math
Score 600 on SAT Reading
Score 600 on SAT Writing
Free Complete Official SAT Practice Tests
What SAT Target Score Should You Be Aiming For?
15 Strategies to Improve Your SAT Essay
The 5 Strategies You Must Be Using to Improve 4+ ACT Points
How to Get a Perfect 36 ACT, by a Perfect Scorer
Series: How to Get 36 on Each ACT Section:
36 on ACT English
36 on ACT Math
36 on ACT Reading
36 on ACT Science
Series: How to Get to 24 on Each ACT Section:
24 on ACT English
24 on ACT Math
24 on ACT Reading
24 on ACT Science
What ACT target score should you be aiming for?
ACT Vocabulary You Must Know
ACT Writing: 15 Tips to Raise Your Essay Score
How to Get Into Harvard and the Ivy League
How to Get a Perfect 4.0 GPA
How to Write an Amazing College Essay
What Exactly Are Colleges Looking For?
Is the ACT easier than the SAT? A Comprehensive Guide
Should you retake your SAT or ACT?
When should you take the SAT or ACT?
Stay Informed
Get the latest articles and test prep tips!
Looking for Graduate School Test Prep?
Check out our top-rated graduate blogs here:
GRE Online Prep Blog
GMAT Online Prep Blog
TOEFL Online Prep Blog
Holly R. "I am absolutely overjoyed and cannot thank you enough for helping me!"
Narrative Essay
Definition of narrative essay.
A narrative essay is a type of essay that has a single motif , or a central point, around which the whole narrative revolves. All incidents, happenings, and characters revolve around a single motif presented in the narrative. A narrative essay is similar to a simple five-paragraph essay, in that it has the same format. It is only different in that it is a narrative, having characters, incidents, and dialogues.
Difference Between a Narrative Essay and a Short Story
A narrative essay has a specific format, specific aspects to discover, and a specific motif. It revolves around that motif set by the writer prior to writing the essay. A short story , however, is different from a narrative essay in that it does not revolve around a pre-set motif, and that it does not have a specific format. Also, a short story always leaves readers at a critical juncture with the desire to discover more. In contrast , a narrative essay ends when the readers are fully satisfied. They do not wish to read anymore or do not want to discover anymore.
Elements of a Narrative Essay
A narrative essay has three required elements: character , theme , and dialogue :
Characters are an important part of a narrative essay. Even if the essay is autobiographical in nature, the person writing the essay is a character involving some other characters who act, behave, and do like all other characters presented in stories and novels .
Theme or Motif
A narrative essay revolves around a theme or a motif. This theme or motif is presented in its thesis statement, which breaks it down into three distinct pieces of evidence . These three distinct pieces of evidence are then further elaborated through characters in body paragraphs .
Dialogue is used to capture the conversation between characters. In a narrative essay, dialogue is the third important element, without which the characters lose their worth and liveliness.
How to Choose a Topic for Narrative Essay
There are four major steps to choosing the topic of a narrative essay:
Choose a theme or thematic strand around which to weave a story.
Outline the character, events, and happenings.
Think about the conversation of the characters and place them in a setting and plot
Synchronize the characters with the plot and the setting to see if they integrate with each other.
MLA and APA Formats in Narrative Essay
MLA and APA are used in all types of essays. However, APA is mostly used in social sciences, while MLA is used in humanities. Whereas the application of MLA in a narrative is concerned, it is used in the format, intext citation , and in the Works Cited page. The first page comprises the student's name, class, tutor's name, and date with the topic of the essay given after all of them. However, in APA, all this information appears on the cover page. Similarly, both MLA and APA differ in intext citation, with MLA having only the author's name and page without any comma. In contrast, APA has the author's name as well as page number with a comma and 'p' with a period before the number of the page, such as (Hardy, p. 45). Regarding the sources, MLA shows Works Cited page at the end, while APA shows Reference at the end.
Reflective Narrative Essay
As the name suggests, a reflection narrative is an essay that presents the reflections of a person who is writing that essay. He takes an incident from his life and gives it an organization on the pattern of an essay with a narrative having a beginning, middle, and an end. The essay may or may not have moral lessons, which does not make a lot of difference if the experiences carry the deeper meaning. What matters is that the writer reflects on his own life, taking out some significant moment to make it a storied essay or a narrative essay with a theme in it.
Examples of Narrative Essays in Literature
Example #1:  new directions (by maya angelou).
"Annie, over six feet tall, big-boned, decided that she would not go to work as a domestic and leave her "precious babes" to anyone else's care. There was no possibility of being hired at the town's cotton gin or lumber mill, but maybe there was a way to make the two factories work for her. In her words, "I looked up the road I was going and back the way I come, and since I wasn't satisfied, I decided to step off the road and cut me a new path." She told herself that she wasn't a fancy cook but that she could "mix groceries well enough to scare hungry away and keep from starving a man."
This paragraph is an example from a narrative essay of Maya Angelou. She has described how a girl looks, and how she behaves. She has also written direct dialogues to show that it is a narrative.
Example #2: Saturday Evening Post (by Russell Baker)
"When I burst in that afternoon she was in conference with an executive of the Curtis Publishing Company. She introduced me. He bent low from the waist and shook my hand. Was it true as my mother had told him, he asked, that I longed for the opportunity to conquer the world of business? My Mother replied that I was blessed with a rare determination to make something of myself. 'That's right,' I whispered. 'But have you got the grit, the character, the never-say-quit spirit it takes to succeed in business?' My Mother said I certainly did."
In this piece from a narrative essay by Russell Baker of the famed Saturday Evening Post , the author has fully described the efforts of his mother by her dialogue. Both character and dialogue are very clear.
Example #3: Only Daughter (by Sandra Cisneros)
"Once several years ago, when I was just starting out my writing career, I was asked to write my own contributor's note for an anthology I was part of, I wrote: ' I am the only daughter in a family of six sons. That explains everything.' "Well, I've thought about that ever since, and yes, it explains a lot to me, but for the reader's sake I should have written: 'I am the only daughter in a Mexican family of six sons.' Or even: 'I am the only daughter of a Mexican father and a Mexican-American mother.' Or: 'I am the only daughter of a working-class family of nine.' All of these had everything to do with who I am today."
In this essay, the author has given a full description of a daughter – how she looks and how she behaves.
Function of Narrative Essay
A narrative essay describes people, presents their conversations, and narrates their experiences to teach lessons to readers. In fact, it is like a story, but different in that it is weaved around a motif. A motif is given before the incidents of the essay. Readers become aware of this single theme, central idea, or motif once they go through the essay. Its major aim is to provide information about life experiences and lessons learned from those experiences.
Synonyms of Narrative Essay
Some of the words closely related to the narrative essay are reflective account, chronicle, chronology , and historical narrative. However, these words cannot be interchangeably used to replace this title.
Related posts:
Narrative Poem
Elements of an Essay
Definition Essay
Descriptive Essay
Types of Essay
Analytical Essay
Argumentative Essay
Cause and Effect Essay
Critical Essay
Expository Essay
Persuasive Essay
Process Essay
Explicatory Essay
An Essay on Man: Epistle I
Comparison and Contrast Essay
Post navigation

200 Best Narrative Essay Topics and Ideas
Imagine being put in a time capsule with an artificial intelligence chauffeur who asks you, 'Which one of your memories would you like to access?'.
This scenario is rather accurate for a narrative essay. Your storyline, voice, and writing style distinguish this type of writing from others. The best option to satisfy your professor's demands and the criteria outlined in the grading scale is to acquire prompt academic assistance from the EssayPro's narrative essay writing service . Continue reading to find out how to write a narrative essay like a true professional and have a look at our narrative essay examples below!
Narrative Essay Definition and Types of Essay
Before we continue, let's briefly discuss what is a narrative paper. A narrative essay definition is a form of academic assignment that uses a tale about the author's personal experience to make a point. It's not enough to merely tell an amusing tale. Narrative essays rely on settings, character growth, dialogue, conflicts & resolutions, and turning points.
The other purpose of such writing is to stress reasons for sharing the episode and the significance of the experience provided. The narrative essay structure is less rigidly organized than the persuasive essay.
Speaking of which, a narrative essay format follows a typical layout. Everything in these papers needs to maintain a predetermined chronology and have a distinct beginning, middle, and end.
Order an Essay Now & Get These Features For Free :
Narrative essay topic ideas.
Literacy Narrative Essay Topics for College Students
Brainstorm the following literacy narrative essay topics for college:
The Book That Ignited Your Passion for Literature
A Book or Writer That Has Had an Enormous Effect on Your Writing
How You Developed the Ability to Read and Compose
Your Journey with Learning a Foreign Language
A Tutor or Guide Who Sparked Your Passion for Literature
The Effects of Technology on Your Reading and Writing Practices
How Reading and Writing Have Impacted Your Sense of Self and Outlook on Life
A Noteworthy Written Task or Venture
A Literary Figure That You Can Identify With Personally
How Reading Affects Your Capacity for Critical Thought
Why Keeping a Personal Notebook Is Valuable
The Influence of Literature on Standards of Society and Culture
The Impact That Social Media Has on Literary and Verbal Habits
The Importance of Literacy in Terms of Your Job Aspirations
Your Prior Experience Crafting a Novel or Other Substantial Piece of Literature
The Value of Reading and Composing in Everyday Situations
How Writing Has Assisted You in Overcoming Hardships or Traumatic Experiences
The Effects of Literature and Reading on Emotional Wellness
The Impact of Bookshops or Libraries on Your Literary Habits
The Impact of a Specific Literary Genre on Your Literary and Artistic Patterns
Personal Narrative Essay Topics on Relationships
Ponder your past experiences and share them with others through these personal narrative essay ideas:
The Influence of Your Early Life on the Decisions You Make About Your Relationships
A Partnership That Came as a Surprise
The Growth of Your Bond with a Brother or Sister or Parent
A Moment When You Had to Finish a Detrimental Relationship
The Importance of Communication in Preserving Strong Connections
A Sudden Conclusion to a Relationship
The Consequences of Having a Relationship over a Long Distance
A Connection That Aided You in Discovering a New Enthusiasm or Hobby
The Feeling of Being in Love for the First Time
A Connection That Showed You the Importance of Compassion
An Affiliation That Enlightened You to the Significance of a Societal Matter
The Tribulations and Successes of Keeping a Lasting Bond.
My Journey Through Long-Distance Love: What I've Learned.
The Effect of My Parents Splitting Up on My Own Connections.
How a Close Pal Aided Me During a Difficult Separation.
Exploring the Path to Loving Myself and Others: The Significance of Interaction in Establishing Lasting Connections.
Growing from Betrayal: Relearning to Trust Again.
The Value of Shared Beliefs in a Romantic Partnership.
My Relationship with my Sibling: Reflections on Forgiveness and Compassion.
Uncovering Friendship in Unexpected Areas
Best Narrative Essay Topics on Education and Learning
Check out some good narrative essay topics - from special moments to everyday experiences - to get your creativity flowing and tell your story.
How Teachers Shape Students' Lives
My Journey with Online Learning During the Pandemic
The Influence of School Uniforms on Students' Educational Experience
Battling a Learning Disability or Difficulty
The Significance of Extracurricular Activities in Education
Pros and Cons of Homeschooling
How Learning a Second Language can be Advantageous
Technology's Influence on Teaching and Education
My Involvement in Overseas Study Programs
The Issues Facing First-Time University Attendees.
The Influence of Social Expectations on Education and Learning.
Rewards and Drawbacks of Standard Examinations.
The Relevance of Analytical Thinking in Education.
The Effects of Parental Participation on Student Achievement.
My Most Impactful Educational Encounter.
The Importance of Libraries in Teaching and Education.
The Advantages of Continuing Education.
The Significance of Imagination in Instruction
The Merit of a Liberal Arts Education
The Influence of Education on Intergenerational Mobility
Personal Narrative Essay Ideas on Reflection on Life
Grant readers the chance to gain insight into your individual experiences and feelings in an interesting and captivating manner through these ideas for personal narratives:
The Most Memorable Experience of My Life So Far
A Challenge I Have Successfully Overcome
A Person Who Has Had a Profound Influence on Me
The Value of Family in My Life
My Biggest Blunder and the Wisdom Gained From It
A Moment of Taking a Chance Which Brought a Positive Result
How My Thinking and Principles Evolved Over Time
An Occasion When I Discovered Something New About Myself
The Impact, a Difficult Incident, Had on My Life
An Occasion of Failing and What I Grew From It
The Part of Friendship in My Existence
A Selection I Made That Influenced My Life
The Value of Taking Care of Myself in My Life
An Error That Showed Me the Value of Travel
The Meaning of Travel in My Life
When I Learned to Forgive Myself or Others
The Significance of Giving to Others in My Life
A Moment When I Understood What Was Truly Significant to Me
When I Acknowledged the Importance of Education in My Life
Coming to Terms with the Need for Adaptation
Ideas for a Narrative Essay on Culture and Society
Come up with captivating ideas for narrative essays on culture and society that will resonate with your readers.
How Cultural Diversity Has Had an Influence on My Life
The Customs and Traditions That Have Forged My Identity
My Time Living Overseas and Being Imbued with Distinct Cultures
The Significance of Cuisine in Different Cultures and Nations
A Moment in Which I Felt Disoriented by My Own Culture
The Consequences of Taking Cultural Elements for One's Own Use
The Influence of Music on Cultures and Communities
A Moment When I Felt Alienated in My Own Culture
Language as a Factor in Cultural and Social Development
Art's Contribution to Shaping Culture and Society
Honoring Diversity in Our Communities
Globalization's Influence on Cultural and Social Structures
Religion's Place in Culture and Society
My Encounter with Prejudice or Discrimination
Social Media's Effect on Culture and Society
Popular Culture's Impact on Society
A Cultural Experience That Amazes Me
Safeguarding Cultural Traditions: Why It Matters
The Meaning of Festivals and Celebrations in Different Cultures
Examining the Impact of Education on Encouraging Intercultural Appreciation and Tolerance
Narrative Writing Topics on Hobbies and Interests
Turn your passions and hobbies into insightful narrative topics!
The Start of My Photography Journey: Reflecting on How It All Began and What I Discovered
The Rush of Adrenaline: Reflecting on My Experience with Extreme Activities like Skydiving
The Pleasure of Gardening: Sharing My Fondness for Cultivating and Growing Plants
The Aesthetic of Art: Sharing My Experiences and Appreciation for Different Art Forms and Styles
My Experiences as a Musician: How I Began Performing and the Impact It Has Had On Me
A Journey into the Marvels of Cooking: My Experiences in the Kitchen and Recipes I Love
My Love of Literature: My Fondness for Reading and Writing
Crafting My Own Life: My Love for Constructing and Making Things
My Passion for Fashion: My Fascination with Style and Latest Trends
Touring the Globe: My Journeys and Adventures
My Love of Exercise: How I Keep Moving and Its Significance to Me
Gathering Treasures: The Collectibles That Mean the Most to Me and Why
Penmanship: Exploring the Various Forms of Writing and How It Enriches My Life
The Fun of Gaming: My Preferred Video Games and What I've Gained From Them
Dance Appreciation: My Passion for Different Dance Types and What It Signifies to Me
The Excitement of the Wild: My Forays into Hiking, Camping, and Investigating Nature
My Fervor for Animals: My Zeal for Nurturing and Understanding Distinct Species
My Fascination with the World of Fashion Design and Making Clothes
My Passion for Music and Collecting Vintage Vinyl Records
The Marvel of Magic: My Affection for Showing and Acquiring Various Magic Stunts
Do You Need Professional Help with Your Hometask?
Narrative Essay Titles on Life-Changing Moments
Life is an unpredictable journey, and at times, we stumble upon a situation that forever redirects our lives. Consider writing the following narrative essay titles on the life-changing moment:
The Day I Became Aware of My Inner Resilience
The Instant I Chose to Take Charge of My Fate
The Moment I Knew I Could Shape My Own Destiny
When I Lost Everything and Discovered Myself
The Time I Learned to Forgive
The Day I Found My Life Purpose
The Day I Defeated My Fear of Failure and Discovered the Power of My Voice
Achieving My Goals and Experiencing My Dream Come True
A Day of Discovery - Uncovering My Voice and Gaining the Courage to Speak
When I Abandoned the Past and Embraced the Now
The Moment I Resolved to Follow My Intuition
When I Learned to Appreciate My Strengths and Weaknesses
The Discovery of a Real Bond
Conquering My Bias and Growing More Tolerant of Others
The Occasion I Encountered My Perfect Match
The Instance I Perceived I Had Influenced Someone's Life
When I Beat My Addiction and Reclaimed My Life
Achieving Harmony and Releasing Grudges: My Story
When I Underwent a Life-Altering Epiphany
The Moment I Opted to Chase My Goals and Strive for a Craving
Good Narrative Topics on Travel and Adventure
Exploring some exciting traveling adventures will make amazing personal narrative titles!
My Trip to the Himalayas - A Life-Transforming Experience
A Transformative Backpacking Trip Through Europe
My Exploration of the Untamed Wilderness of Iceland
My Grand Adventure Across America
When I trekked the Inca Trail to Machu Picchu
Exploring the Exotic Islands of Southeast Asia
Immersing Myself in the Culture of the Middle East
My Solo Journey Through South America
Overcoming My Fear of Heights on a Skydiving Trip
My Triumph on the Highest Peak in the World
Uncovering the Treasures of Central America
My Voyage Aboard a Yacht
My Never-to-Be-Forgotten Safari Journey in Africa
During My Tour of Egypt's Ancient Wonders
Submerging Myself in the Great Barrier Reef Underwater World
Incredible Adventure Across the Australian Wilderness
Meeting Indigenous Tribes in the Amazon Jungle
Trekking in the Canadian Rockies: A Wild Adventure
My Experience Dog Sledding Across the Arctic Tundra
My Remarkable Adventure to the Land of Oz
Narrative Essay Topic Ideas on Career and Work Experience
Checking out what the future might hold career-wise or revisiting past job experiences can serve as great narrative essay topics for college students.
My Search to Uncovering My Ideal Profession
The Occupation That Formed My Work Habits
When I made the Bold Move to Become a Business Owner
My Career Shift: From Corporate to Non-Profit
My Greatest Professional Challenge and How I Overcame It
Uncovering My Mentor and Acquiring the Resources to Succeed in My Field
The Biggest Agreement I Closed in My Professional Life
My Experiences Overseas and What I Picked Up from Another Culture
Realizing the Vitality of Work-Life Harmony
My Experience of Taking a Risk That Led to Success in My Professional Life
When I Was Rewarded with a Promotion and Found Myself in a Leadership Role
My Journey of Joining a Start-Up Company and Seeing It Pay Off
A Failure at Work That Taught Me an Important Lesson
Exploring the Benefits of a Graduate Degree for Professional Growth
The Shift from Intern to a Full-Time Position: My Story
Working with a Team Influenced My Perspective on Collaboration
The Project I Worked On That Had a Considerable Effect on the Lives of a Lot of People
Attaining Harmony Between Work and Life as a Solo Parent
Coming to Understand the Value of Being Truthful in My Work
A Chronicle of My Journey Starting a Side Gig While Employed Full-Time
Interesting Narrative Essay Topics about Challenges and Obstacles
If you're still unsure what to write about in a narrative essay, think back to any tough times you had and how you got through them.
Conquering My Fear of Public Speaking
Enduring a Health Crisis to Emerge as a Stronger Person
Overcoming Mental Health Issues and Growing Stronger
Dealing with the Difficulties of Nurturing a Child with Special Requirements
Conquering Financial Strife and Acquiring Financial Control
When I Stood Up for My Rights and Had an Impact
Juggling the Demands of Employment and Family
Conquering a Physical Disability and Achieving My Ambitions
My Path to Overcoming Addiction and Gaining Sobriety
Adapting to an Unknown Culture or Surroundings
Overcoming an Unfavorable Relationship and Discovering Self-Affection
Overcoming My Most Dreadful Anxiety
Conquering a Professional Bump in the Road
Surviving a Harrowing Event
Surmounting a Learning Disability to Reach Success
My Struggle for Fairness After Facing Discrimination
Overcoming Procrastination and Enhancing Productivity: My Battle
Overcoming the Challenge of Establishing a Business from the Ground Up and Achieving Success
When I Successfully Bridged a Language Gap and Communicated Efficiently
Beating Social Anxiety and Strengthening My Social Proficiency
Title: Eager to Make Your Story Come Alive?
Text: Let our accomplished writers show your readers a journey they won't soon forget!
Button: Order Your Narrative
FAQs on Narrative Writing Topics
After exploring a seemingly endless list of narrative essay topics, our admission essay writing service has some additional information that can help you with your writing. Let us take a look at the most frequently asked questions on narrative essay writing!
What is a Proper Narrative Essay Definition?
A narrative essay is a type of academic assignment that uses the story of the author's own experience to illustrate an idea. It is not sufficient to simply tell an interesting story. To be successful, good personal narrative topics must include elements such as settings, character development, dialogue, conflicts and resolutions, and climaxes.
Another reason for writing this kind of essay is to highlight the reasons for recounting the episode and the impact of the experience. The narrative essay is not as rigidly organized as the persuasive essay. With respect to this, narrative essays follow a standard format. All elements in these essays must be in a certain order and have a clear start, middle, and conclusion.
How to Choose Narrative Essay Topics?
Selecting good narrative topics may set you up for a challenge, particularly when you're trying to write a story that intrigues and fascinates your readers. Fortunately, there are many different ways and topics you can investigate to create a memorable narrative essay. Whether you're among university or high school students, here are some tips for coming up with a killer topic:
Consider your own adventures : For narrative writing topics, draw from your own experiences. Reflect on a noteworthy occurrence in your life that you can share with your readers. This can be a journey, a momentous event, or an accomplishment of yours.
Establish a purpose: Ponder what notion or message you wish to present in your narrative essay. This can facilitate you in refining your possible topic choices and forming a more centered and consistent essay.
Opt for an unusual viewpoint: To make your narrative essay stand out, go for an uncommon viewpoint or outlook. This could be a different way of examining a commonplace subject or a novel interpretation of a familiar story.
Use sensory details to bring your narrative essay to life. This will aid your readers in becoming immersed in the story, resulting in a more vivid and powerful experience.
Take your audience into account : Reflect upon who your readers are and what they may find intriguing. This may assist you in choosing a subject that will be relevant to them and hold their attention.
Allocate some time to compile a list of possible ideas for a narrative essay. Don't assess the ideas; just make a note of them and observe what arises.
After finding a topic that suits your mood, do some brainstorming. Write all of the possible scenarios on a piece of paper and organize them into a unique narrative essay outline. Follow the instructors of your professor. Most of your questions have probably been answered there. Our essay service has compiled some writing tips to help you manage your essay without any hassle.
Narrative Essay Examples
In this narrative essay example provided by our essay service , you can explore a proper paper structure while also observing the capacity of storytelling to create a strong emotional bond with readers. By giving us full-on descriptions and bringing the senses to life, you'll feel like the author is right there with you and you're living the story.
If the sample was up your alley, you might be into the piece on the case study format . It's worth a read!
Final Thoughts
As we come to an end, our 200 narrative essay ideas should have given you a good head start on your next writing project! Remember, whether you're writing about a momentous occasion, a beloved memory from your childhood, or a realization you had, a narrative essay written with care can really have an effect on readers.
Give Us Your Task
We provide coursework writing help as well as editing and proofreading. Every paper we deal with is written and triple-checked by a team of experts—which means that you are guaranteed to get top-quality work from our term paper writing service . Order now!
Related Articles
Have a language expert improve your writing
Run a free plagiarism check in 10 minutes, generate accurate citations for free.
Knowledge Base
How to write a descriptive essay | Example & tips
How to Write a Descriptive Essay | Example & Tips
Published on July 30, 2020 by Jack Caulfield . Revised on August 14, 2023.
A descriptive essay gives a vivid, detailed description of something—generally a place or object, but possibly something more abstract like an emotion. This type of essay , like the narrative essay , is more creative than most academic writing .
Table of contents
Descriptive essay topics, tips for writing descriptively, descriptive essay example, other interesting articles, frequently asked questions about descriptive essays.
When you are assigned a descriptive essay, you'll normally be given a specific prompt or choice of prompts. They will often ask you to describe something from your own experience.
Describe a place you love to spend time in.
Describe an object that has sentimental value for you.
You might also be asked to describe something outside your own experience, in which case you'll have to use your imagination.
Describe the experience of a soldier in the trenches of World War I.
Describe what it might be like to live on another planet.
Sometimes you'll be asked to describe something more abstract, like an emotion.
If you're not given a specific prompt, try to think of something you feel confident describing in detail. Think of objects and places you know well, that provoke specific feelings or sensations, and that you can describe in an interesting way.
Prevent plagiarism. Run a free check.
The key to writing an effective descriptive essay is to find ways of bringing your subject to life for the reader. You're not limited to providing a literal description as you would be in more formal essay types.
Make use of figurative language, sensory details, and strong word choices to create a memorable description.
Use figurative language
Figurative language consists of devices like metaphor and simile that use words in non-literal ways to create a memorable effect. This is essential in a descriptive essay; it's what gives your writing its creative edge and makes your description unique.
Take the following description of a park.
This tells us something about the place, but it's a bit too literal and not likely to be memorable.
If we want to make the description more likely to stick in the reader's mind, we can use some figurative language.
Here we have used a simile to compare the park to a face and the trees to facial hair. This is memorable because it's not what the reader expects; it makes them look at the park from a different angle.
You don't have to fill every sentence with figurative language, but using these devices in an original way at various points throughout your essay will keep the reader engaged and convey your unique perspective on your subject.
Use your senses
Another key aspect of descriptive writing is the use of sensory details. This means referring not only to what something looks like, but also to smell, sound, touch, and taste.
Obviously not all senses will apply to every subject, but it's always a good idea to explore what's interesting about your subject beyond just what it looks like.
Even when your subject is more abstract, you might find a way to incorporate the senses more metaphorically, as in this descriptive essay about fear.
Choose the right words
Writing descriptively involves choosing your words carefully. The use of effective adjectives is important, but so is your choice of adverbs , verbs , and even nouns.
It's easy to end up using clichéd phrases—"cold as ice," "free as a bird"—but try to reflect further and make more precise, original word choices. Clichés provide conventional ways of describing things, but they don't tell the reader anything about your unique perspective on what you're describing.
Try looking over your sentences to find places where a different word would convey your impression more precisely or vividly. Using a thesaurus can help you find alternative word choices.
My cat runs across the garden quickly and jumps onto the fence to watch it from above.
My cat crosses the garden nimbly and leaps onto the fence to survey it from above.
However, exercise care in your choices; don't just look for the most impressive-looking synonym you can find for every word. Overuse of a thesaurus can result in ridiculous sentences like this one:
My feline perambulates the allotment proficiently and capers atop the palisade to regard it from aloft.
An example of a short descriptive essay, written in response to the prompt "Describe a place you love to spend time in," is shown below.
Hover over different parts of the text to see how a descriptive essay works.
On Sunday afternoons I like to spend my time in the garden behind my house. The garden is narrow but long, a corridor of green extending from the back of the house, and I sit on a lawn chair at the far end to read and relax. I am in my small peaceful paradise: the shade of the tree, the feel of the grass on my feet, the gentle activity of the fish in the pond beside me.
My cat crosses the garden nimbly and leaps onto the fence to survey it from above. From his perch he can watch over his little kingdom and keep an eye on the neighbours. He does this until the barking of next door's dog scares him from his post and he bolts for the cat flap to govern from the safety of the kitchen.
With that, I am left alone with the fish, whose whole world is the pond by my feet. The fish explore the pond every day as if for the first time, prodding and inspecting every stone. I sometimes feel the same about sitting here in the garden; I know the place better than anyone, but whenever I return I still feel compelled to pay attention to all its details and novelties—a new bird perched in the tree, the growth of the grass, and the movement of the insects it shelters…
Sitting out in the garden, I feel serene. I feel at home. And yet I always feel there is more to discover. The bounds of my garden may be small, but there is a whole world contained within it, and it is one I will never get tired of inhabiting.
If you want to know more about AI tools , college essays , or fallacies make sure to check out some of our other articles with explanations and examples or go directly to our tools!
Ad hominem fallacy
Post hoc fallacy
Appeal to authority fallacy
False cause fallacy
Sunk cost fallacy
College essays
Choosing Essay Topic
Write a College Essay
Write a Diversity Essay
College Essay Format & Structure
Comparing and Contrasting in an Essay
 (AI) Tools
Grammar Checker
Paraphrasing Tool
Text Summarizer
AI Detector
Plagiarism Checker
Citation Generator
The key difference is that a narrative essay is designed to tell a complete story, while a descriptive essay is meant to convey an intense description of a particular place, object, or concept.
Narrative and descriptive essays both allow you to write more personally and creatively than other kinds of essays , and similar writing skills can apply to both.
If you're not given a specific prompt for your descriptive essay , think about places and objects you know well, that you can think of interesting ways to describe, or that have strong personal significance for you.
The best kind of object for a descriptive essay is one specific enough that you can describe its particular features in detail—don't choose something too vague or general.
Cite this Scribbr article
If you want to cite this source, you can copy and paste the citation or click the "Cite this Scribbr article" button to automatically add the citation to our free Citation Generator.
Caulfield, J. (2023, August 14). How to Write a Descriptive Essay | Example & Tips. Scribbr. Retrieved November 21, 2023, from https://www.scribbr.com/academic-essay/descriptive-essay/
Is this article helpful?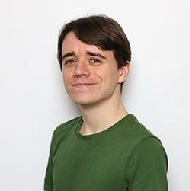 Jack Caulfield
Other students also liked, how to write a narrative essay | example & tips, how to write a literary analysis essay | a step-by-step guide, how to write an expository essay, what is your plagiarism score.
What Is A Narrative Essay? Narrative Essay Examples And Writing Tips
If you are going to be writing a narrative essay, it is vitally important that you are aware of how to do it correctly. The narrative essay does take some skill to write, but this doesn't mean that it cannot be done by anyone of us. All it takes is to follow some simple steps and you will be able to create an engaging and interesting narrative essay.
In this article, we are going to be looking at how to write a narrative essay to the best of your ability as well as some ideas for topics on which you could write. We will then be looking at some excerpts from narrative essays to give you a better idea of how they are written.
Table of Contents
What Is A Narrative Essay?
A narrative essay is written in the form of a story and clearly gives a point of view on the subject-most often that of the author. The idea of this type of essay is to engage the reader in a sensory and emotional way which will allow them to connect with that is being written about.
A narrative essay will use characters, plots and themes and may even include a dialogue. Each aspect of the narrative essay will revolve around the main point of essay-it's topic.
How To Write A Narrative Essay
Now that we fully understand what a narrative essay is and what it is used for, we are going to look at some useful tips for creating an amazing narrative essay of your own.
The most important point to consider before writing your narrative essay is the topic. What will it be about and how can you include some truth in the story? It needs to be something that the reader can connect with and that will matter to them. Sharing personal experience is one of the best ways to write a narrative essay.
In order to create a great narrative essay, it is vital that you plan it out in great detail. The best way to do this is to write a detailed essay outline which will allow you to plan your essay and structure it.
You should also consider the various elements of the story such as the characters, the plot, the motif and theme.
Think about the point of view that you want to put across within the essay and what you want the reader to take away from it.
When planning your essay it is important to make sure that you only include details that are going to provide relevance to the story. By adding in too many words and phrases that don't contribute, you may end up confusing the audience.
Whilst writing something like a novel is a great excuse to show off your knowledge of the English language, a narrative essay is not the place to do this. You should use language that is clear and concise and can be easily understood by anyone who is reading.
A narrative essay is structured in a chronological manner, meaning that events are ordered in the time that they occurred, this is important to keep in mind when structuring your essay.
Make sure that the key points are highlighted and easily accessible to the reader. If you are writing a narrative essay to show how taking up running benefited your health, you should make this information clear in the essay.
A narrative essay does not need to be overly lengthy. If you are being instructed to write a set amount of words, then this should be adhered to but otherwise, you should keep it as short as possible so that the main point of the writing is not lost. That being said, it is also important to make it long enough to include everything that you need to include.
Narrative Essay Topics
If you have been given free reign over the topic for your narrative essay, there are many things you might consider writing about. We are now going to look at a variety of topics which you might write on for this type of essay.
A teacher who inspired you
An experience of a natural disaster
An invention you made
The loss or gain of faith
An experience with danger
Conflict with a loved one
Your first trip to a place
An experience which changed your behaviour
A misunderstanding with a comical result
When you helped someone in a crisis
An experience that changed your viewpoint on another person
Something that happened on a vacation
Secret places of your childhood
How you realised that your parents were right
How you overcame a fear
How you overcame prejudice
How you decided on your career
An experience involving music
A pet who inspired you
An embarrassing experience
How you became a role model
How you met your closest friend
Getting lost
Uncovering a lie
Narrative Essay Examples
We are now going to look at some passages taken from successful narrative essays as a way to help you further understand how they are written.
Only Daughter Written By Sandra Cisneros
Once, some years ago, just as I was beginning my writing career, someone asked me to write my very own contributors note for this anthology that I was a part of. For this, I wrote 'I'm an only daughter within a family that has 6 sons. That says it all.'
I have thought about it ever since, yes, it does explain lots to me but for the sake of the reader, I ought to have wrote 'I'm an only daughter within a Mexican family with 6 sons.' or perhaps 'I'm an only daughter from a Mexican dad and a Mexican-American mom' or 'I'm an only daughter from a working class family of 9.' Each of these has a lot to do with the person that I am today.
New Directions Written By Maya Angelou
Annie was more than 6 feet tall, had big bones and had decided she wouldn't work as a domestic meaning she'd have to leave her 'precious babies' in the care of anyone else. There wasn't any possibility of her being taken on in the cotton gin or the lumber mill, but there was maybe a way to get the 2 factories to work for her. In her own words 'I looked along the road on which I was going, and back again the way I had come, but as I was not satisfied, I made the decision to step off of the road and start a new path.' She had told herself she was not a fancy cook, yet she could mix the groceries enough to stop hunger.
The narrative essay is used to tell a story from a certain point of view and is one of the most common types of essay. By using the tips in this article, you will be much more easily able to write a narrative essay with confidence.
Narrative Essay Infographic
Intersex Meaning: What Does the Term "Intersex" Actually Mean? - June 4, 2023
Woke Meaning: What Does the Slang Term "Woke" Mean? - June 4, 2023
Evil Eye Meaning | What Does the Term "Evil Eye" Mean? - June 4, 2023
5 thoughts on "What Is A Narrative Essay? Narrative Essay Examples And Writing Tips"
Wow, this is helping me a lot. Thanks 😍😂
Wow , this aided me so so much 😎😘bye
Wow!! This is helping me a lot 🙌 For my exams 😍
I think you should put more tips or examples you know just for good measures
I really like the explanation.. keep it up
Leave a Comment Cancel reply