Langston Hughes Essay
James Langston Hughes was born in Joplin on Feb. 1, 1902. Although he did not live there for long, he was always proud of his connection to the state. Until 1915 he lived in Lawrence, Kansas, close to the Missouri border. He had close relatives who lived in Kansas City, Missouri. But his link to Missouri ran deep into history. From his maternal grandmother, Mary Langston, he learned much about the Kansas-Missouri border wars and their historic consequences for blacks especially. Her first husband had died fighting alongside John Brown at Harpers Ferry, and her second, Hughes's grandfather, had also been a militant abolitionist. Such events cast a long shadow over Hughes as he grew up in increasingly segregated Lawrence. His rich career should be seen as his calculated response to the challenges of this history, but by the time of his death he clearly had made peace with Missouri. Elected a trustee of the Missouri Society of New York in 1963, he was proud to be part of a great literary tradition that includes Mark Twain, T.S. Eliot, and Hughes's good friend the poet Marianne Moore. Hughes's parents, James Nathaniel and Carrie Mercer Langston Hughes, met in Oklahoma. She was an aspiring actress and writer; his great goal was to be a lawyer and successful businessman. They were married in Guthrie, Oklahoma, but soon moved to Joplin when he found a promising job there. Being black, however, he found it virtually impossible to gain admission to the bar. When Langston was born, James was probably far away. His ambition took him first to Cuba and then to Mexico, where he found jobs commensurate with his talents and training. He lived in Mexico for the rest of his life. (He and his family barely missed the horror that struck Joplin in April 1903. A white mob stormed the city jail, lynched a black man accused of killing a policeman, and violently expelled many blacks from the town.) Hughes saw little of his father after that. Materialistic and cold, as Langston saw him, James disapproved of his son's passion for poetry and his sympathy for the black masses. Attempts at reconciliation in Mexico failed. They did not see one another after 1921. Mainly Langston grew up in Lawrence, Kansas with Mary Langston. After her second husband's death, the family fell into poverty. Langston's mother was often away, searching for work. Hughes grew up a lonely child who came to believe less in people than in fiction and poetry. In 1915, when his grandmother died, he joined his mother and her second husband in Lincoln, Illinois. There he wrote his first poem. They moved next to Cleveland. He lived there from 1916 to 1920. Sometimes he lived alone, as his stepfather scrambled to find work. However, at the progressive Central High School he received a first-rate education. In the school magazine he published several poems and stories. In 1921, funded reluctantly by his father, he entered Columbia University in New York, but left after a disillusioning year in search of freedom and literary inspiration. In 1921 he published in The Crisis his signature poem, "The Negro Speaks of Rivers," in his first appearance as a writer in a national magazine. Its opening line ("I've known rivers") had come to him just as he was crossing the Mississippi at sunset on a train from Kansas into Missouri, going to join his father in Mexico. The four years after Columbia found him roaming the coast of Africa as a seaman, or working in Paris and in Washington–but always writing. In 1926, his first book, The Weary Blues, confirmed his status as a star of the Harlem Renaissance. That month, January, he also entered Lincoln University in Pennsylvania (his B.A. came in 1929). Also in 1926 The Nation magazine published his manifesto for younger black writers, the essay "The Negro Artist and the Racial Mountain." In 1930 he published his first novel, Not Without Laughter. Politically, Hughes moved in the 1930s to the far left, as did many other Americans also pushed by the Great Depression. In 1931-1932 he toured the South and the West by car, taking his poetry to the people. In 1932 he joined a group of young blacks invited to the Soviet Union to make a movie about American race relations. The project collapsed, but he spent many months living in Moscow and also touring the Asian republics of the USSR. Returning to the US in 1933 via Japan and China, he lived in California for a year. In 1934, he published a hard hitting collection of stories, The Ways of White Folks (1934). Also in the 1930s he worked hard at writing plays. His tragedy about miscegenation, Mulatto, opened on Broadway in 1935. In 1936, still haunted by the Depression, he published his memorable political anthem "Let America Be America Again." Often broke, he tried to work in Hollywood but found it demeaning to blacks. In 1940 came an autobiography, The Big Sea. About this time Hughes found himself hunted because of radical poems he had published in the early 1930s, especially one ("Goodbye Christ") about charlatans who exploit religious faith. Retreating, he turned to safer themes, including the nascent modern civil rights struggle. Attacks on him continued, however, culminating in a somewhat humiliating appearance in 1953 before Sen. Joseph McCarthy's anti-communistic subcommittee. But by this time, by dint of hard work and his versatility, he had also enjoyed some success. In 1947, his work on the Broadway opera Street Scene enabled him to buy a modest townhouse in Harlem. He lived there for the rest of his life. Hughes continued to publish books. They included more poetry but also another autobiography, I Wonder as I Wander; books for children, such as The First Book of Jazz and The First Book of Africa; histories such as Fight for Freedom, the story of the NAACP; various plays; and anthologies of African American and African writing. He pioneered the development of the gospel musical, notably his Black Nativity. In 1960, the NAACP awarded him its highest honor, the Spingarn Medal. He toured Africa on behalf of the U.S. State Department. He was still an active force when complications after surgery ended his life in a New York hospital on May 22, 1967. Langston Hughes was arguably the premier poet of the black American experience, the most versatile of black writers, and one of the finest authors in American literature. Widespread academic attention to him began, fittingly, at a conference in 1983 organized in Joplin at Missouri Southern University, when Joplin reclaimed and celebrated him as a favorite son. Arnold Rampersad Stanford University Essay on Langston Hughes
Stereotypes of african americans in the poetry of langston hughes.
While Hughes attended grammar school in Lincoln, he was elected class poet. Pretty impressive at as Black Student to be recognized with something like that. Hughes stated that in retrospect he thought it was because of the stereotype that African Americans have rhythm. What some didn't know is that Hughes was a victim of stereotype. In his English teacher class Hughes and another nergo were the only two in the classroom, plus the teacher always pointed out how rhythm is important in their culture. So since Hughes knew that all negro had rhythm that's why the whole class elected him poet. But if think about it. That moment in class lead him to man he is today written poems to view what African American went through in those
Langston Hughes's Blues At Dawn
When Langston Hughes was writing his poems, he wanted the reader to get a dive into the life of the black Americans during the Harlem Renaissance. In most of his work, Langston writes about the truth and their actual culture such as, both, their love for music and suffering during this time. In Blues
Biography of Langston Hughes Essay
The well known poet Langston Hughes was an inspiring character during the Harlem Renaissance to provide a push for the black communities to fight for the rights they deserved. Hughes wrote his poetry to deliver important messages and provide support to the movements. When he was at a young age a teacher introduced him to poets Carl Sandburg and Walt Whitman, and they inspired him to start his own. Being a "darker brother," as he called blacks, he experienced and wanted his rights, and that inspired him. Although literary critics felt that Langston Hughes portrayed an unattractive view of black life, the poems demonstrate reality. Hughes used the Blues and Jazz to add effect to his work as well as his extravagant word use and literary
Langston Hughes and the Harlem Renaissance Essay
Hughes was a great writer with much diversity in his types of writings. His poetry was a way for us to see a picture of urban life during the Harlem Renaissance, the habits, attitudes, and feelings of his oppressed people. These poems did more than reveal the pain of poverty, it also illustrated racial pride and dignity. "His main concern was the uplift of his people, whose strengths, resiliency, courage, and humor he wanted to record as part of the general American experience" (Wikipedia, Langston Hughes). Hughes was not ashamed of his heritage and his main theme, "black is beautiful," was expressed and shared to the world through his poetry. During the literary movement, music was central to the cultural movement of the Harlem Renaissance, which was a main feature of Hughes's poetry. He had an important technical influence by his emphasis on folk, jazz, and blues rhythms as the basis of his poetry of racial pride. Hughes used this unique style of writing because it was important to him to have the readers feel and experience what they were reading, "to recognize the covert rhetoric in lyric means to appreciate the overlap between emotive and discursive poetry. Rooted in song, the lyric reestablishes the ritual of human communion" (Miller 52).
Essay on Langston Hughes? Influence on American Literature
Langston Hughes was one of the great writers of his time. He was named the "most renowned African American poet of the 20th century" (McLaren). Through his writing he made many contributions to following generations by writing about African American issues in creative ways including the use of blues and jazz. Langston Hughes captured the scene of Harlem life in the early 20th century significantly influencing American Literature. He once explained that his writing was an attempt to "explain and illuminate the Negro condition in America" (Daniel 760). To fulfill this task, he wrote 15 volumes of poetry, six novels, three books, 11 plays, and a variety of non-fiction work (Daniel 760). He also edited over 50 books in his time (McKay).
Annotated Bibliography: The Beatles Cultural Influences
"Langston Hughes: Beyond The Music and The Rhythm of An Extraordinary Black Artist." JazzMuzic 23 (2001): 35-39.
Langston Hughes Biography Essay
Shortly after his arrival in the City, Hughes sought a position as a page at the Library of Congress, but Washington's black leaders were unsuccessful in landing him this choice position. Hughes accepted an advertising job at the black weekly, the Washington Sentinel, but quit the paper shortly after because of poor pay. He then took a job at a laundromat. During his leisure hours, he spent time on 7th Street, NW where ordinary black people lived. Along the storefronts, he observed them eating barbecue and fish sandwiches. Seventh Street residents were poor but cherished life. They shot pool and told many tall tales. Here, Hughes saw something else of interest. People sang and played the blues. Although the songs were happy or
Langston Hughes Research Paper
James Langston Hughes, Joplin, 1902 - New York, 1967 an American writer. He was one of the greatest exponents of the Renaissance Harlem in the twenties and later, the chief representative of the Afro-American culture, which took him not only one of his most brilliant poets but a tireless protagonist and promoter . Through his writings and public appearances he had as main objective the social and civil progress of the black population of the United States. He spent his childhood in Kansas with his maternal grandmother. He lived for a short time with his father in Mexico, but left him because of this disregard for his own race. He traveled by sea and played junior in France and Italy work before making its appearance on the literary scene in Harlem, where he published between 1921 and 1925, in the
How Did Langston Hughes Move To The Harlem Renaissance
He was born in Joplin, Missouri. When Hughes was young, his parents split leaving him to be raised primarily by his grandmother and his mom. He began writing poetry in Cleveland, Ohio when he moved there with his mother. In 1921, Hughes enrolled at Columbia University but dropped out after a year. He worked as a steward and traveled throughout Africa and Europe before returning to the United States in 1924. In 1925, Hughes won first in the Opportunity magazine competition. He also received a scholarship to go to Lincoln University. While Hughes was attending Lincoln University, he was able to publish his first book of poetry called The Weary Blues. Knopf published his book in 1926. Langston Hughes published his first novel titled Not Without Laughter after he graduated from Lincoln University. Throughout the 1930s, he traveled around the nation and gave lectures. During this time he continued to write poetry and short stories. In 1934, Hughes published a series of short stories titled The Ways of White Folks. The Big Sea was published in 1940. This was an autobiography of Langston Hughes. In the 1940's, Hughes helped with lyrics for the Street Scene musical on Broadway. With the money he made from this musical, he bought a house in Harlem. Hughes published one of his most famous works in 1951 titled "Harlem, (What happens to a dream
Langston Hughes Influence On Society
Hughes has complex ancestry. Both of Hughes' paternal great-grandmothers were enslaved African Americans and both of his paternal great-grandfathers were white slave owners in Kentucky. According to Hughes, one of these men was Sam Clay, a Scottish-American whiskey
What Is Langston Hughes's Legacy
Langston Hughes was an extraordinary African-American poet, author, and playwright whose revolutionary writing style fueled the Harlem Renaissance and the Civil Rights movement. Langston Hughes was born on February 1, 1902 in Joplin, Missouri and began publishing poetry in 1921. He attended Columbia University for a year, traveled to Mexico, Africa, and Spain, and completed his education at Lincoln University in Pennsylvania. His work included many poems, books, and plays and a popular column for the Chicago Defender. He died on May 22, 1967, but he left behind an unforgettable legacy.
Essay on Langston Hughes' The Weary Blues
     The Blues musical move was prominent during the 1920s and '30s, a time known as the Harlem Renaissance. Blues music characteristically told the story of
Langston Hughes and Religion Essay
James Emanuel describes how Hughes brought attention to the importance of religion in Black history when he writes, "Religion, because of its historical importance during and after slavery, is an undeniably useful theme. . . . [Hughes, a] writer whose special province for almost forty-five years was more recent Black experience, the theme is doubly vital" (Emanual 914). I agree with James Emanuel. Hughes could
Langston Hughes: Granddaddy Of The Harlem Renaissance
Langston Hughes is an American poet known as the "Granddaddy" of the Harlem Renaissance literature. He moved around a lot with his mother until they finally settled in Cleveland, Ohio. During this time, he was introduced to poets Carl Sandburg and Walt Whitman. In 1925 while working in Washington D.C. he met Vachel Lindsay who helped him promote his poetry.
Langston Hughes, An American Poet Essay
Hughes early inspiration for writing came from the loneliness of his childhood. He did not have a stable family life as a child. Once his parents divorced and he went to live with his grandmother, he was very lonesome and unhappy. His grandmother was about 70 years old when Langston first went to live with her. While living with her he lived a sheltered life. Once his grandmother died, he went to live with James and Mary
Related Topics
African American
Black people
Langston Hughes
Harlem Renaissance
Plagiarism checker
Writing help, paraphrasing tool, biography of langston hughes.
How it works
"In honor of black history month, I decided to write a biography on Langston Hughes, a black writer and poet who lived during the Harlem Renaissance, a prosperous time for African Americans in the segregated United States. Born on February 1, 1902 in Joplin Missouri, James Mercer Langston Hughes was born to two parents that would soon separate. He grew up with his grandmother and moved throughout the Midwest until he settled in Cleveland following his grandmother's death. In Cleveland, Hughes lived with his mother and step-father and attended high school. In these formative years, Hughes' writing improved. He had his first piece published in a school magazine and later joined the staff if the magazine. He was later introduced to Carl Sandburg and Walk Whitman by an English teacher; the poets became Hughes' earliest influences. During one summer, he lived with his father in Toluca, Mexico. Unfortunately for the two, neither got along. Although the conflict was painful, it was fruitful because it contributed to Hughes's maturity in his life and in his writing Upon returning to school, Langston Hughes began writing poetry of distinction.
in love with the city where he also contributed to the Harlem Renaissance. He only attended Columbia for one year before he dropped out and started working on a freighter. As a steward, Langston was able to travel to Africa and Europe and experience different people, places, and cultures that would show their influence in his later work. In 1924, Hughes returned to the United States and in 1925, he met a poet who would help expand the audience of Hughes' poems.
The newfound audience helped spread Langton Hughes' work and his popularity. In 1925, his poem "The Weary Blues" won a competition in a magazine and helped him to earn a scholarship to Lincoln University. At the university, he gained the attention of a novelist who would help Hughes create his first book of poetry. From this time on, his poetry was known to feature a distinct style and a commitment to black themes and heritage. He continued writing poems and plays for many decades, and was one of the first to incorporate music and different cultural beats into his poetry. Langston Hughes remained popular until his death on May 22, 1967 from complications with prostate cancer. Hughes left a lasting legacy as a founding father of the Harlem Renaissance as well as one of the most prolific African American writers of all time."
The deadline is too short to read someone else's essay
Cite this page.
Biography of Langston Hughes. (2021, May 29). Retrieved from https://papersowl.com/examples/biography-of-langston-hughes/
"Biography of Langston Hughes." PapersOwl.com , 29 May 2021, https://papersowl.com/examples/biography-of-langston-hughes/
PapersOwl.com. (2021). Biography of Langston Hughes . [Online]. Available at: https://papersowl.com/examples/biography-of-langston-hughes/ [Accessed: 6 Dec. 2023]
"Biography of Langston Hughes." PapersOwl.com, May 29, 2021. Accessed December 6, 2023. https://papersowl.com/examples/biography-of-langston-hughes/
"Biography of Langston Hughes," PapersOwl.com , 29-May-2021. [Online]. Available: https://papersowl.com/examples/biography-of-langston-hughes/. [Accessed: 6-Dec-2023]
PapersOwl.com. (2021). Biography of Langston Hughes . [Online]. Available at: https://papersowl.com/examples/biography-of-langston-hughes/ [Accessed: 6-Dec-2023]
Don't let plagiarism ruin your grade
Make sure your essay is plagiarism-free or hire a writer to get a unique paper crafted to your needs.
Plagiarized Text
Leave your email and we will send a sample to you., not finding what you need, search for essay samples now.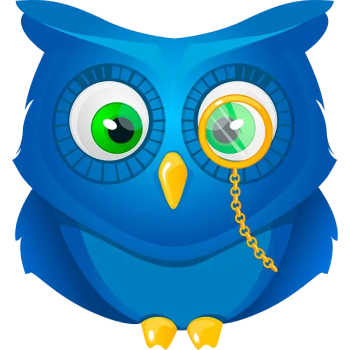 Having doubts about how to write your paper correctly?
Our writers will help you fix any mistakes and get an A+!
Please check your inbox.
Don't use plagiarized sources
Where do you want us to send this sample, attention this is just a sample..
You can order an original essay written according to your instructions.
Trusted by over 1 million students worldwide
1. Tell Us Your Requirements
2. Pick your perfect writer
3. Get Your Paper and Pay
Hi! I'm Amy, your personal assistant!
Don't know where to start? Give me your paper requirements and I connect you to an academic expert.
short deadlines
100% Plagiarism-Free
Certified writers
Langston Hughes' Biography
Introduction, background information, jazz and poetry, black controversy, a poet for the people, do right to write right: aesthetics of simplicity, works cited.
Langston Hughes was a Black American born in 1901. He was popularly known for his art that incorporated poetry, prose, autobiography, drama and essay writing. Hughes focused on highlighting existing stereotypes, which rendered Blacks vulnerable to discrimination. Even though he had the political inclination, he failed to publicly declare his position. The works of Hughes are known to raise controversial issues amongst scholars and other artists.
The essay will focus on outlining the difference in Hughes's approach in his early works with the later ones. Black controversy in relevance to poetry work by Hughes will be highlighted. The role played by Hughes in bridging the gap between Whites and Blacks will also be featured.
Hughes's career development is acknowledged worldwide. He began writing at a time when racism was at a high level in America and sought ways to solve the situation. Controversy emerged in the approach that Hughes used to highlight the existing gap. The early works of Hughes appeared to secure a large audience amongst the blacks. There was, however, a transition in the feelings fostered by some of his works that he developed later.
Despite the debates and critics that are associated with major works of Hughes, he was successful in reducing the level of racism in America. The difference between the early and later works of Hughes is in the content and designed goal. At the beginning of Hughes career, the focus was on the Black beauty. However, as Hughes progressed, he began highlighting faults among his fellow Blacks.
Hughes employed a rich application of Jazz element in his poetry. He contributed significantly to the development of Jazz and other related styles of music like Bebop. It should be noted that Blacks were closely associated with Jazz since it was their way of expressing the unspoken. Racism was characterized by the suffering of Black Americans. For instance, Blacks were not allowed to freely speak in public.
As a result, Blacks adopted the use of art to be able to freely express their feelings in an entertaining manner. In this regard, Jazz was essential in the identity construction of Black Americans.
Use of Jazz by Hughes can be interpreted as promotion of identity formation, as well as promoting cultural appreciation among the Blacks. Hughes used the element of Jazz, to be able to identify with fellow Blacks and at the same time, communicate with Whites (Schwarz 68).
Some of the poems by Hughes had vernacular words. Hughes got to promote his culture by incorporating his language in poetry. In this regard, culture appreciation that would reduce racism would be advocated. It should, however, be noted that there were concerns regarding the use of local language when targeting the White race. Some of the young scholars felt that this was an underrepresentation and would worsen the existing gap.
According to them, Blacks were supposed to bring themselves closer to the Whites, as much as possible. Hughes, on the other hand, perceived the young poets as dodging from their culture rather than facing their challenge. The earlier works of Hughes clearly showed that he was proud to be a Black American.
The idea to incorporate native aspects in his poetry, like by use of Jazz was to ensure that his success would be for entire Black Americans (Schwarz 69)
Hughes was popularly acknowledged for moral support that he accorded Black Americans, at the time when racism was rampant. Even though he applied aspects of Black Americans in his poetry, there were scholars who perceived this as an act that would worsen the situation of the Blacks.
Hughes focused on the lives of the Blacks who were in the working class and highlighted issues that negatively affected their lives. In this regard, Hughes highlighted issues like poverty that faced the Blacks.
Even though there were those scholars who felt encouraged by the approach used by Hughes, others perceived his works as being outdated. Those who were against Hughes approach felt that justice could only be attained by highlighting the positive side of the Blacks.
There was a black controversy between early works and those that Hughes compiled later. In the earlier works of Hughes, a sense of pride for his nationality was highlighted. Hughes's later works, on the other hand, were characterized by pessimism and realism (West 160).
In the early works, Hughes highlighted his pride and admiration for his fellow Black Americans "The night is beautiful, so are the faces of my people" (McMahan, Day, Funk and Coleman 553). Furthermore, the associated black with beauty and compared natural phenomenon with Blacks. Even though Hughes was a poet at the time when many privileges were withheld from Blacks, he was set to represent his people in the society.
Hughes encouraged the Blacks to move on with society building process and advocated for racial consciousness. Hughes was a poet for the people since he focused on the low life that the Blacks in Harlem led. "In Harlem, where doors are doors of paper" (McMahan, Day, Funk and Coleman 554). He used rich imagery in highlighting the devastating situation in Harlem, an approach that stirred different feelings in society.
Young poets were not happy when the low life that Blacks led was highlighted and made known to the Whites. According to the young poets, racism would become worse after the Whites learned of the real situation in Harlem. The Blacks would appear inferior to the White race.
Hughes approach was, however, not meant to encourage racism, but rather call for interventions. He featured low life scenarios since he wanted to represent the minorities. Even though racism had very devastating effects on the Blacks, he rebuked hatred that was among Negroes. Hughes challenged that Blacks had to realize that they were one and focus on the common goal of attaining freedom and overcoming racism.
"I do not need freedom when I am dead (McMahan, Day, Funk and Coleman 557)." According to Hughes, Negro writers who failed to represent the situation of their fellow Negroes were not poets for the people. Focus on the few Blacks who were privileged, would show that Negro poets were fleeing from the real life that they led. The act of fleeing from the challenge faced by Negroes would not solve the problems they faced.
In the later works of Hughes, the emphasis was on the Negro artists who seemed to flee from the real situation. Hughes used the aspect of pessimism and realism to highlight the interaction between Whites and Blacks (West 162). Later works by Hughes were characterized by instances of tragedy as well as humor.
Hughes emphasized that the art of writing was crucial in the structuring of a society's perception. The Negro writers were expected to be honest and represent their people in the best way possible. One way through which racism could come to an end would be by highlighting the real situation and extent of the devastating effects among the Blacks.
Hughes associated Black Americans with simplicity and advocated for unity as being the major way to overcome racism. In this regard, Hughes was doing the right thing by highlighting the real conditions that the Black Americans faced. Beauty was an aspect that Hughes used in the early works and applied to his later works.
Even though there were works that highlighted his sense of disappointment, especially with young poets, the focus was on representing his fellow Negroes in the best way possible. According to Hughes, simple things like unity among the Negroes were enough to overcome the devastating effects presented by racism (Meade 94). This is one of the reasons why Hughes was silent about his political inclination.
The early works by Hughes were characterized by pride and reference for his fellow Black Americans. Hughes used beauty and other cultural products to represent the situation of Black Americans. In this regard, Hughes promoted cultural awareness and appreciation that reduced racism. The later works by Hughes focused on realism that was pessimistic to some extent. As a result, major works by Hughes are referenced to date.
The reputation of Hughes spread vastly, as compared to that of his contemporaries. Hughes had different goals from those held by his fellow mates who were in the working class.
The element of Jazz was centripetal in identifying with the Blacks and freely expressing concerns. In this regard, Blacks felt represented or incorporated into the works of Hughes. Moreover, Hughes was able to represent his people to the entire society and shape the literature of Black Americans.
McMahan, Elizabeth, Day, Susan, Funk, Robert and Coleman, Linda. Literature and Learning process, Boston: Longman. Print.
Schwarz, Christa. Langston Hughes: A True 'People's Poet, India: Indiana University Press . 2003. Print.
Meade, Rita. "Hughes, Langston. Lullaby for a Black Mother." School Library Journal 59.2 (2013): 94-98. Print.
West, Sandra. Encyclopedia of the Harlem Renaissance , Boston: Checkmark Press. 2003. Print.
Cite this paper
Chicago (N-B)
Chicago (A-D)
StudyCorgi. (2020, October 3). Langston Hughes' Biography. Retrieved from https://studycorgi.com/langston-hughes-biography/
StudyCorgi. (2020, October 3). Langston Hughes' Biography. https://studycorgi.com/langston-hughes-biography/
"Langston Hughes' Biography." StudyCorgi , 3 Oct. 2020, studycorgi.com/langston-hughes-biography/.
1. StudyCorgi . "Langston Hughes' Biography." October 3, 2020. https://studycorgi.com/langston-hughes-biography/.
Bibliography
StudyCorgi . "Langston Hughes' Biography." October 3, 2020. https://studycorgi.com/langston-hughes-biography/.
StudyCorgi . 2020. "Langston Hughes' Biography." October 3, 2020. https://studycorgi.com/langston-hughes-biography/.
StudyCorgi . (2020) 'Langston Hughes' Biography'. 3 October.
This paper, "Langston Hughes' Biography", was written and voluntary submitted to our free essay database by a straight-A student. Please ensure you properly reference the paper if you're using it to write your assignment.
Before publication, the StudyCorgi editorial team proofread and checked the paper to make sure it meets the highest standards in terms of grammar, punctuation, style, fact accuracy, copyright issues, and inclusive language.
If you are the author of this paper and no longer wish to have it published on StudyCorgi, request the removal . Please use the " Donate your paper " form to submit an essay.
The Life of Langston Hughes Essay (Biography)
The course of life of the outstanding American poet, writer, historian, and publicist Langston Hughes (1902-1967) was hard and difficult. He was born in a mixed-race family carrying African American, European American, and Native American roots. Langston Hughes had to work since his childhood applying for different jobs. He was a driver, a sailor on a steamship, a cook, an attendant, a doorkeeper in a night tavern in Montmartre, and a kitchen worker in a restaurant. Hughes attended Columbia University in New York, but due to the lack of money, he could not graduate. Only in 1929, he managed to finish his B.A. degree from Lincoln University in Philadelphia. By that time he was already a known poet.
All this uneasy mosaic of the life of Langston Hughes, combined with the historical events of that time, specifically concerned with the life of the black population in America, found its reflection in his different works. This paper analyzes the life and the poetry of Langston Hughes in terms of the ways his works were affected by different historical periods and the social attitudes of that time.
Assessing the works of Langston Hughes, it could be said that his popularity reached its peak in the twenties of the last century where "between 1926-1930Hughes's literary activities were intimately connected with the social-cultural phenomenon known as the Harlem Renaissance or the New Negro Movement." (Dickinson, 1967, p. 32)
The development of the Harlem Renaissance has led to the recognition of a considerable influence of the Negro culture on American culture. America for the first time saw not the humiliating stereotype of black people, which was spread for decades in the American culture, but a new image – educated, highly cultured member of rather decent society. Harlem Renaissance became the first step to such recognition.
In the literature, Harlem Renaissance has received a diverse embodiment – from Zora Neale Hurston with her book "How It Feels to Be Colored Me" (1928) to the topic of this paper, Langston Hughes, with poems such as «I, Too» in which the author designates his place in America.
I, too, sing America. I am the darker brother. They send me to eat in the kitchen When company comes, but I laugh, and eat well, And grow strong. Tomorrow, I'll be at the table when the company comes. Nobody'll dare Say to me, "Eat in the kitchen," Then. Besides, they'll see how beautiful I am And be ashamed-I, too, am America. (Hughes, 2009)
In addition to the decade of the twenties—one into which his innovative poetry of blues and jazz emerged—the thirties provided him with lasting insight into the class inequities of the United States. (Miller, 2004, p. 24) If the twenties could be described as dominated by romantic and amusing personal themes, the thirties were concentrated on economic problems. In the same manner if in the twenties Hughes' works were mainly poems, in the thirties he wrote mainly prose. Describing Hughes' style of protest in that decade, in regards to the trial of Scottsboro boys, "Hughes's pamphlet questioned the whole system of southern law, the handling of the boys, and the morality of the girls. One poem, "Justice" is in the best tradition of the protest literature of the 1930s:
Justice is a blind goddess To this we blacks are wise Her bandage hides two festering sores That once perhaps were eyes. (Dickinson, 1967, p. 64)
Although Hughes already matured as an author in the twenties writing about the position of the black man in the American society, the work of that time was more distinguished with the conflict with society unlike his later work, where "Hughes' work since 1940 has concentrated on lighter themes and life within the Negro group, not on conflict with outside groups." (Dickinson, 1967, p. 81) Exemplary of the post-war works, "Shakespeare in Harlem" is especially characteristic, where it was filled with jazz rhythm and light mood.
This can be described as another point of influence that can be named after the music in general and the blues culture in particular. "The music known as the blues was expanded and exercised to a remarkable breadth of diversity for its humble form, as evidenced by the dissimilar styles of the fellow Mississippi blues performers House and James and by the stylistic differences between their music and that of Atlanta's Barbecue Bob, the cabaret singer Viola Wells, and Peetie Wheatstraw, of St. Louis."
(Tracy, 2004, p. 86) In that expansion, it could be seen that the majority of Hughes' poems in his first book "The Weary Blues" and the subsequent – "Fine Clothes to the Jew," The Dream Keeper"," Shakespeare in Harlem", "Fields of Wonder", "One-way ticket", and "The Panther and the Lash: Poems of Our Times" were all written in the form of blues.
Blues, as well as spirituals, was a traditional black song form, but more compact and having a more accurate structure. Besides, blues, unlike the spirituals, were not related to church music. Blues frequently run through Hughes's recent poetry but the subjects are lighter in mood than those in his early blues. A poem like "Early Evening Quarrel" is typical of Hughes's post-war production.
Where is that sugar, Hammond, Did I send you this morning to buy? I say, where is that sugar Did I send you this morning to buy? Coffee without sugar Makes a good woman cry. (Dickinson, 1967, p. 82)
In the works of the forties and the fifties, a special place is occupied by books about his major literary figure, Jessie B. Semple – the carrier of folk common sense which is wittily and critically made comments on various aspects of American life. In writing about Semple, Hughes's inspiration as in his recent late years came from Harlem. Living that period in New York, his poems were reflected from the street life in which he stayed close to his favorite people "the urban Negroes". "No one can match Hughes's ability to transcribe the speech and emotions of the average Harlemite." (Dickinson, 1967, p. 82)
Although slavery in America was officially abolished in 1863, the struggle for racial equality and the cancellation of segregation laws continued in America for another century. As it is possible to see from the numerous collections and works of Langston Hughes, the theme of inequality, oppression, and humiliation remained one of the central themes in American black poetry. Nevertheless, throughout his life, the tone of such works varied substantially. Despite the variations, such as the humor, the style, and the forms of the poems, that might have influenced the works of Hughes throughout the decades, American poetry would not have been the same without the influence of Langston Hughes whose works distinguished by synthesis of pleasure and grief, sarcasm and optimism.
Dickinson, D. C. (1967). A Bio-Bibliography of Langston Hughes, 1902-1967. Hamden, Conn: Archon Books.
Hughes, L. (2009). Web.
Miller, R. B. (2004). Langston Hughes, 1902–1967 A Brief Biography. In A Historical Guide to Langston Hughes, Tracy, S. C. (Ed.) (pp. 23-61). New York: Oxford University Press.
Chicago (A-D)
Chicago (N-B)
IvyPanda. (2022, June 2). The Life of Langston Hughes. https://ivypanda.com/essays/life-of-the-langston-hughes/
"The Life of Langston Hughes." IvyPanda , 2 June 2022, ivypanda.com/essays/life-of-the-langston-hughes/.
IvyPanda . (2022) 'The Life of Langston Hughes'. 2 June.
IvyPanda . 2022. "The Life of Langston Hughes." June 2, 2022. https://ivypanda.com/essays/life-of-the-langston-hughes/.
1. IvyPanda . "The Life of Langston Hughes." June 2, 2022. https://ivypanda.com/essays/life-of-the-langston-hughes/.
Bibliography
IvyPanda . "The Life of Langston Hughes." June 2, 2022. https://ivypanda.com/essays/life-of-the-langston-hughes/.
The Narrative Content of Negro Spirituals and Blues Musical Tradition
"Aimme Semple McPherson and the Resurrection of Christian America" by Sutton Matthew
Aimee Semple McPherson: A Saint or a Sinner?
Negro Spirituals' History and Origins
Langston Hughes and the Harlem Renaissance
Impression of Langston Hughes' Work
Langston Hughes: "Harlem" and "Mother to Son"
Langston Hughes and Black Elite
Langston Hughes and His Poems
Langston Hughes's "The Negro Artist and the Racial Mountain": The Beauty of a Negro Poet
Mahmud Darwish: The Palestinian "National Poet" 
Frederick Douglas: Learning to Read and Write
Wallace Stevens: An American Modernist Poet
Historical Criticism of Ivanhoe's Book
"Contemporary Literary Criticism" by Lowell

Langston Hughes Essays
Langston hughes.
Langston Hughes Langston Hughes was one of the first black men to express the spirit of blues and jazz into words. An African American Hughes became a well known poet, novelist, journalist, and playwright. Because his father emigrated to Mexico and his mother was often away, Hughes was brought up in Lawrence, Kansas, by his grandmother Mary Langston. Her second husband (Hughes's grandfather) was a fierce abolitionist. She helped Hughes to see the cause of social justice. As a lonely
"I dream a world where… love will bless the earth and peace its paths adorn." -- Langston Hughes An artist in the truest sense of the word, Langston Hughes was quite simply a literary genius. Born on February 1, 1902, in Joplin, Missouri, James Mercer Langston Hughes was an American poet, social activist, novelist, playwright, and columnist. He was a speaker for the simple man, a man who had no wealth or power but still had soundness of heart and virtues abundant. He was the one of the earliest
James Langston Hughes was born February 1, 1902, in Joplin , Missouri . His parents divorced when he was a small child, and his father moved to Mexico . He was raised by his grandmother until he was thirteen, when he moved to Lincoln , Illinois , to live with his mother and her husband, before the family eventually settled in Cleveland , Ohio . It was in Lincoln , Illinois , that Hughes began writing poetry. Following graduation, he spent a year in Mexico and a year at Columbia University . During
by the infamous Poet, activists, novelist, and playwright Langston Hughes in his 1951 poem by the name of Harlem or Dream deferred. In the poem, Hughes straightforwardly flings us a question, in which at first seem pretty simple in meaning but as you continue to read the concept becomes more and more complex and profound. The telling reader to pursue after their dream or the dream will soon disappear, an inspirational theme in which Hughes display in several of his works. Harlem uses clear-cut use
Langston Hughes was a large influence on the African-American population of America. Some of the ways he did this was how his poetry influenced Martin Luther King Jr. and the Harlem Renaissance. These caused the civil rights movement that resulted in African-Americans getting the rights that they deserved in the United States. Hughes was born in 1902 in Joplin, Missouri. His parents divorced when he was young and his grandmother raised him. She got him into literature and education; she was one of
Langston Hughes poem is a strong representation of the society present in the late 1800's to the mid 1900's. Langston was born during the middle of the segregation period, and was able to grasp a very good perspective on it growing up in Missouri. The poem As I Grew Older is a very good example of the feelings of many African Americans during the period of segregation. Throughout the poem a sense of protest and a fight against the difficult times. In the beginning of the poem Langston talks about
Joplin-born poet Langston Hughes was an influential figure in shaping the artistic contributions of the Harlem Renaissance. Hughes was different than all the black poets before him because he used language and themes that was relatable and familiar to everyone who could read. Hughes was most known for writing about the stories that reflected African Americans' actual culture including their suffering, frustrations, love of music, the language itself, and nuances of black life. He also refused to
perhaps even in any century, can be compared to Langston Hughes. Hughes wrote with his heart and soul, creating poems that everyone could understand. He expressed love for all races, colors, and religions and did not judge anybody until he had reason to judge them. He wrote to entertain, to inspire, to teach, and to make a point. His way with words made him the most popular and prolific black writer of the twentieth century (Offinoski, 32). Hughes was born in Joplin, Missouri on February 1, 1902
Langston Hughes was one of the most influential writers of the Harlem Renaissance in the 1920s. "As I Grew Older" is a symbolic point of view in a time when blacks and whites were unequal. He used imagery to contrast "light" and "dark" to portray views from blacks during the time to describe the inability to achieve their dreams due to racist opposition. Seemingly, Hughes implies by the title of the poem that he would solely recollect on growing up from a child to an adult. Beyond this linear time
Racism In Langston Hughes
their minds. The Harlem Renaissance and personal experiences, being main inspirations, motivated Hughes to take new and creative approaches such as folk and jazz poetry. Langston Hughes was a voice that got across the unfair treatment and limited opportunities that many African Americans experienced throughout their lifetime. The Harlem Renaissance was a period in which
Langston Hughes Biography
"James Mercer Langston Hughes, known as Langston Hughes was born February 2, 1902 in Missouri, to Carrie Hughes and James Hughes." Years later his parents separated. Langston's father moved to Mexico and became very successful, as his for mother, she moved frequently to find better jobs. As a child growing up Langston spent most of his childhood living with his grandmother named Mary Langston in Lawrence, Kansas. Mary Langston was a learned women and a participant in the civil rights Movement. When
Langston Hughes Analysis
After reading through the test a second time, a few conclusions can be made. First, Langston Hughes seems to be very serious about the story he is telling. One way we know this to be true is because of its personal nature. Hughes purposely includes his first name. Not only does he just give his name, the word "Langston" is a paragraph of its own. The vivid details of this experience also show the severity of Hughes' story. He shares personal feelings that describe the thoughts of his twelve-year-old
Langston Hughes Essay
During the early to mid-twentieth century Langston Hughes contributed vastly to a very significant cultural movement later to be named the "Harlem Renaissance." At the time it was named the "New Negro Movement," which involved African Americans in creating and expressing their words through literature and art. Hughes contributed in a variety of different aspects including plays, poems, short stories, novels and even jazz. He was even different from other notable black poets at the time in the way
Langston Hughes and Poetry
story, raise awareness of a social or political issue, an expression of emotions, an outlet, and last but not least it is an art. Famous poet Langston Hughes uses his poetry as a musical art form to raise awareness of social injustices towards African-Americans during the time of the Harlem Renaissance. Although many poets share similarities with one another, Hughes creatively crafted his poetry in a way that was only unique to him during the 1920's. He implemented different techniques and styles in his
An Essay On Langston Hughes
In 1902, Langston Hughes was born in Joplin, Missouri to his parents who eventually divorced and caused Hughes to live with his grandmother. His grandmother lived in Lawrence, Kansas, where he mainly grew up. Langston's grandmother shared many stories with him as a young boy, about his family in the slavery days and how they had to fight for their freedom and how to end slavery. His grandmother introduced him to the "Bible" and "Crisis," the magazine. From stories told by his grandmother, it filled
Langston Hughes Diction
Settling for something less than your dreams will cause unhappiness and mediocracy. In Langston Hughes', A Dream Deferred, the speaker contemplates what happens to a dream when it goes unachieved. Langston Hughes uses diction, simile and stanza form to represent the idea that a delayed dream discourages and breaks down the human spirit. After the poem opens up with "What happens to a dream deferred?", Hughes then provides possible answers to his question through the use of simile and diction. The
exciting social changes. New styles, attitudes, and literature were introduced to America during the Roaring Twenties. One of the greatest Harlem Renaissance poets during the 1920s was Langston Hughes. Langston Hughes was born in Joplin, Missouri on February 1st, 1902, and is the second child to James Hughes and Carrie Langston. Not too long after his birth, his mother and father got divorced. Hughes's childhood was rough. His mom and dad never came around to spend time with him. His mom was seeking employment
The poet, Langston Hughes, was an iconic contributor to the Harlem Renaissance and an avid promoter of racial equality in America. His works were politically fueled and contained powerful messages that related to the everyday struggle and hardship faced by the African American population. Hughes spoke often of his dream of an equal America, and although his dream was not completely fulfilled in his lifetime, he remained faithful to the, then idealistic, view of an equal America. When analyzing politically
Langston Hughes Harlem
In Langston Hughes' poem, Harlem (A Dream Deferred), the author ponders about the effects of an insurmountable dream. The poem is mainly about the limitations of what was known as the "American Dream" for African Americans post World War II. Hughes' poem is stated in the beginning of Lorraine Hansberry's play, A Raisin in the Sun. This play focuses on an African American family, the Youngers, suffering with financial issues, trying to live a better life by moving into an all-white neighborhood. Each
Harlem by Langston Hughes
Langston Hughes poem "Harlem" is about what could happen when an entire African-American population is oppressed and must ignore or postpone their dreams. The more dreams are postponed the more the dreams will not happen and in the poem it is clear that Hughes has a very strong opinion on the subject. In the poem Langston Hughes uses a range of illusions, rhetorical questions, figurative language and stanza to explain that a dream deferred can end with the entire population in a war. In the poem
National Poetry Month
Materials for Teachers
Academy of American Poets
American Poets Magazine
Main navigation
User account menu.

Search more than 3,000 biographies of contemporary and classic poets.
Page submenu block
library (texts, books & more)
materials for teachers
poetry near you
Langston Hughes
James Mercer Langston Hughes was born on February 1, 1901, in Joplin, Missouri. Hughes's birth year was revised from 1902 to 1901 after new research from 2018 uncovered that he had been born a year earlier. His parents, James Nathaniel Hughes and Carrie Langston Hughes, divorced when he was a young child, and his father moved to Mexico. He was raised by his maternal grandmother, Mary Sampson Patterson Leary Langston, who was nearly seventy when Hughes was born, until he was thirteen. He then moved to Lincoln, Illinois, to live with his mother and her husband, before the family eventually settled in Cleveland. It was in Lincoln that Hughes began writing poetry.
After graduating from high school, he spent a year in Mexico followed by a year at Columbia University. During this time, he worked as an assistant cook, a launderer, and a busboy. He also traveled to Africa and Europe working as a seaman. In November 1924, he moved to Washington, D.C. Hughes's first book of poetry, The Weary Blues , (Knopf, 1926) was published by Alfred A. Knopf in 1926 with an introduction by Harlem Renaissance arts patron Carl Van Vechten . Criticism of the book from the time varied, with some praising the arrival of a significant new voice in poetry, while others dismissed Hughes's debut collection. He finished his college education at Lincoln University in Pennsylvania three years later. In 1930 his first novel, Not Without Laughter (Knopf, 1930), won the Harmon gold medal for literature.
Hughes, who cited Paul Laurence Dunbar , Carl Sandburg , and Walt Whitman as his primary influences, is particularly known for his insightful portrayals of Black life in America from the 1920s to the 1960s. He wrote novels, short stories, plays, and poetry, and is also known for his engagement with the world of jazz and the influence it had on his writing, as in his book-length poem Montage of a Dream Deferred (Holt, 1951). His life and work were enormously important in shaping the artistic contributions of the Harlem Renaissance of the 1920s. Unlike other notable Black poets of the period, such as Claude McKay , Jean Toomer , and Countee Culle n, Hughes refused to differentiate between his personal experience and the common experience of Black America. He wanted to tell the stories of his people in ways that reflected their actual culture, including their love of music, laughter, and language, alongside their suffering.
The critic Donald B. Gibson noted in the introduction to Modern Black Poets: A Collection of Critical Essays (Prentice Hall, 1973) that Hughes
differed from most of his predecessors among black poets… in that he addressed his poetry to the people, specifically to black people. During the twenties when most American poets were turning inward, writing obscure and esoteric poetry to an ever decreasing audience of readers, Hughes was turning outward, using language and themes, attitudes and ideas familiar to anyone who had the ability simply to read... Until the time of his death, he spread his message humorously—though always seriously—to audiences throughout the country, having read his poetry to more people (possibly) than any other American poet.
In addition to leaving us a large body of poetic work, Hughes wrote eleven plays and countless works of prose, including the well-known "Simple" books: Simple's Uncle Sam (Hill and Wang, 1965);  Simple Stakes a Claim  (Rinehart, 1957);  Simple Takes a Wife  (Simon & Schuster, 1953);  Simple Speaks His Mind  (Simon & Schuster, 1950). He coedited the The Poetry of the Negro, 1746–1949  (Doubleday & Co., Inc., 1949) with Arna Bontemps , edited The Book of Negro Folklore (Dodd, Mead & Company, 1958), and wrote an acclaimed autobiography, The Big Sea (Knopf, 1940). Hughes also cowrote the play Mule Bone (HarperCollins, 1991) with Zora Neale Hurston.
Langston Hughes died of complications from prostate cancer on May 22, 1967, in New York City. In his memory, his residence at 20 East 127th Street in Harlem has been given landmark status by the New York City Preservation Commission, and East 127th Street has been renamed "Langston Hughes Place."
Related Poets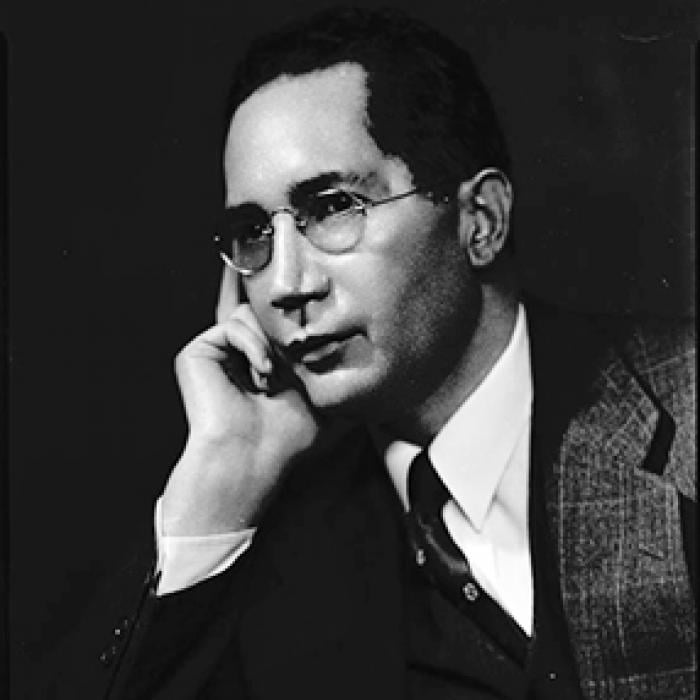 Sterling A. Brown
Sterling Brown was born in Washington, D.C., in 1901. He was educated
Jayne Cortez
Poet and performance artist Jayne Cortez was born in Fort Huachuca, Arizona.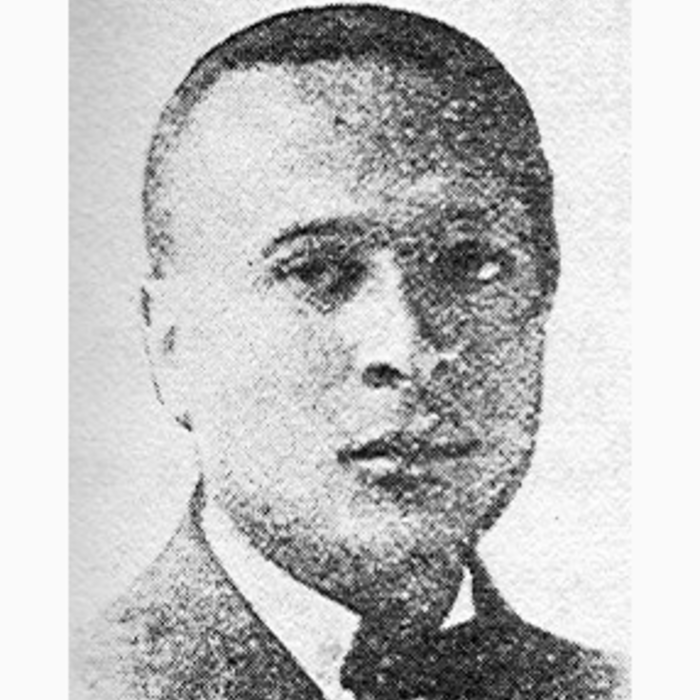 Leslie Pinckney Hill
Leslie Pinckney Hill was born in Lynchburg, Virginia, on May 14, 1880.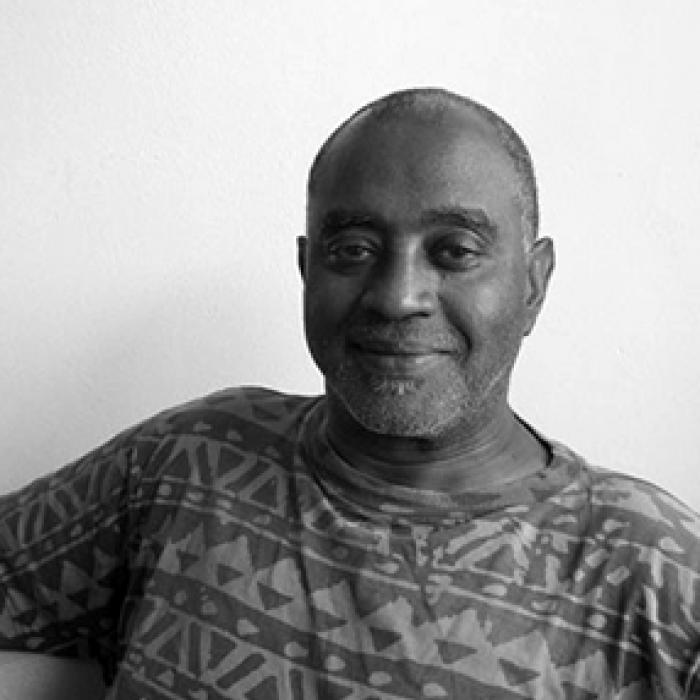 Calvin Forbes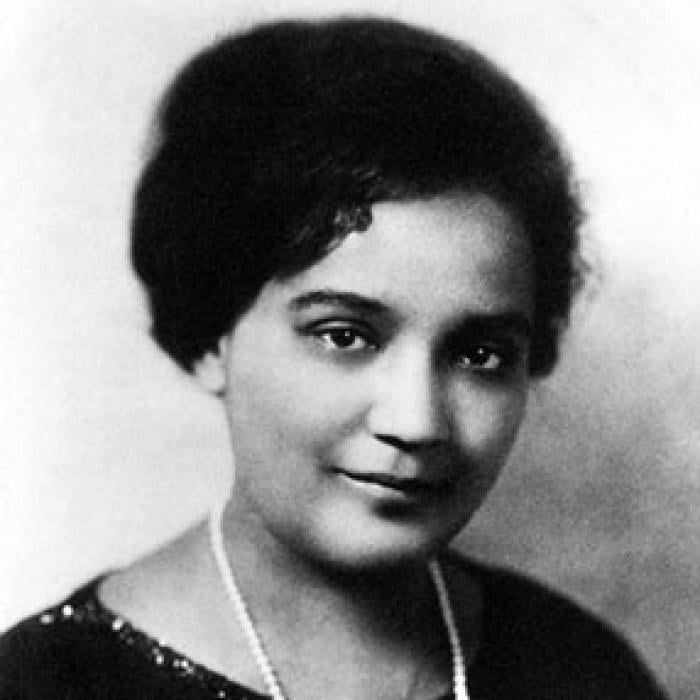 Jessie Redmon Fauset
Jessie Redmon Fauset, born in 1882, played a crucial role in the Harlem Renaissance during her time as literary editor of  The Crisis.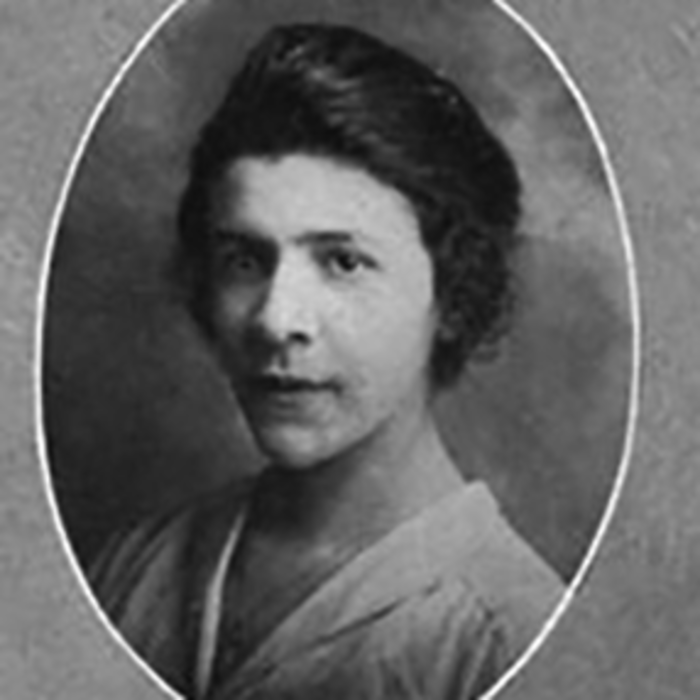 Esther Popel
Esther Popel Shaw, born on July 16, 1896, in Harrisburg, Pennsylvania, was a poet and critic from the
Newsletter Sign Up
Academy of American Poets Newsletter
Academy of American Poets Educator Newsletter
Teach This Poem