109 Outstanding Frankenstein Essay Topics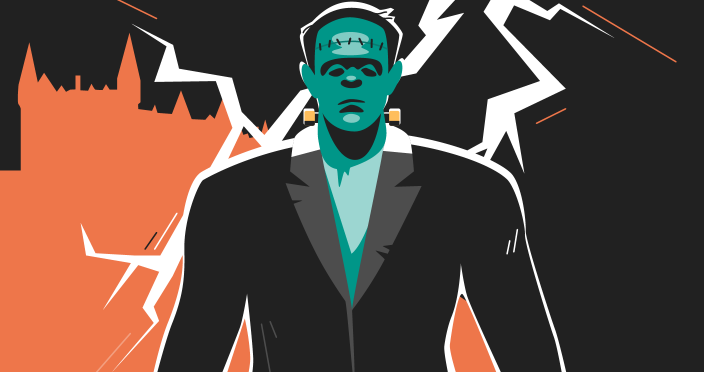 Welcome to the Frankenstein Essay Topics page prepared by our editorial team! Here, you'll find a selection of top ideas, questions, and titles for any academic paper. We have topics about Frankenstein's literary analysis, characters, themes, and more.
🔬 Literary Analysis
🎭 Characters
📊 Compare & Contrast
🗺️ Navigation
🎓 References
Frankenstein is a famous novel, and students will often have to write papers about it. If you have received such an assignment, this article is for you! When writing a Frankenstein literary analysis essay , there are many areas you can consider, such as characters, themes, and context. Below, we have provided 99 outstanding ideas that you can use for your assignment or to find inspiration. Don't forget to illustrate your arguments with quotes from text when writing your Frankenstein literary analysis.
🔬 Frankenstein Literary Analysis Essay Topics
What are the literary devices used to create the image of Victor Frankenstein ?
What literary devices are used to create the image of the Monster?
What is the importance of setting in Frankenstein ?
Romanticism in Frankenstein : the use of poetry in the novel's narrative
Who is the narrator of Frankenstein , and why is the narration important?
Narrative technique in Frankenstein .
Nature symbolism in Frankenstein .
Mary Shelley's Frankenstein as a tragedy
How does weather reflect the narrative of Frankenstein ? Give examples.
What does fire symbolize in Frankenstein ?
How is the power of nature depicted in Frankenstein ?
What is the purpose of letters in Frankenstein ?
The importance of allusions in Mary Shelley's Frankenstein .
Biblical symbolism in Frankenstein .
Why is Frankenstein called Modern Prometheus?
Point of view in Frankenstein by Mary Shelley
Frankenstein : a deconstructive reading
Analyze the romantic elements in Frankenstein .
Is Frankenstein a gothic novel?
What literary devices are used to create fear in Frankenstein ?
What is the writing style of Frankenstein ?
Examine the role of suspense and foreshadowing throughout Frankenstein . Do you think these devices are effective?
How does foreshadowing differ among the three main narrators of Frankenstein (Walton, Victor, and the Monster)?
What is the purpose of the ring composition of Frankenstein ?
How does Mary Shelley 's Frankenstein allude to the myth of Prometheus?
How is Frankenstein a romantic and horror novel?
What role do letters from Elizabeth play in Frankenstein 's narrative?
What would the novel be like if it was narrated by only Frankenstein or only the monster ?
What does the novel gain from having so many levels of narration? Why do you suppose it might have been structured with so many embedded narratives?
In what ways and for what ends does Mary Shelley utilize the myth of Prometheus in her novel, Frankenstein ?
Three Separate Narratives within Shelley's Frankenstein
Frankenstein : Weather, Seasons, and Emotional Symbolism
🎭 Frankenstein Essay Topics: Characters
How are women depicted in Frankenstein ? How does Shelley make them look passive?
Why isn't Frankenstein 's monster given a name?
Who is the real monster in Frankenstein ?
Is Frankenstein 's monster responsible for the characters' deaths ?
What did the childhood of Victor Frankenstein look like? What role does it play in the narrative?
Does the monster's eloquence and persuasiveness make it easier for the reader to sympathize with him? Why do you think most film versions of the story present the monster as mute or inarticulate?
Trace the similarities between Victor Frankenstein and the Monster . Consider their respective relationships with nature, desires for family , and any other important parallels you find.
Do Victor and the Monster become more similar to Frankenstein 's plot? How does their relationship with each other develop?
Victor attributes his tragic fate to his relentless search for knowledge. Do you think that this is the true cause of his suffering?
Why does Shelley describe all female characters in Frankenstein as self-sacrificing and passive?
Who is more human, the Monster of Frankenstein ?
Analyze the motivations of the main characters in Frankenstein .
Victor and the Monster feature radically different perspectives on the events of Frankenstein . Whose viewpoint do you support?
Is the Creature's demand for a female companion a valid request? Examine the pros and cons of Victor's compliance.
After watching the she-monster torn to pieces, the Creature vows that Victor will "repent of the injuries (he) inflicts. Is the Creature justified in his feelings? Why or why not?
What role does Elizabeth play in Frankenstein ?
What is the motivation behind Victor's vow to find and destroy his creature? Has he learned any lessons?
Discuss the humanity of Frankenstein 's Monster.
What role does Justine Moritz play in the novel?
What is the Monster's experience of meeting people? How do they react? Why is it so?
How does the Monster learn to read and speak? What is his motivation?
What role does Safie play in Frankenstein ? Look at her situation from the feminist perspective. She considers marrying a Christian as the only way to become a freer woman. What does this fact tell us about the society she lives in?
Why does the Monster kill William Frankenstein?
Examine the relationship between Victor Frankenstein and his monster. How do they interact and communicate with each other?
How does the creature of Frankenstein form the archetypal monster/horror character?
"Victor Frankenstein and the Monster share the same personality: like father, like son". Defend or attack this statement.
How does Walton's narration affect the story? How does it affect your interpretation of characters and events?
Do you think that the monster has free will? Provide textual examples in support of your claim.
🌻 Frankenstein Essay Topics: Themes
How is the theme of loneliness depicted in Frankenstein by Mary Shelley?
Discuss the role of sickness in the novel. Victor often seems to fall ill after traumatic events. Is this a means of escape, and, if so, is it effective?
In what ways does Frankenstein present science and knowledge as dangerous and destructive ?
How is the idea of exploration revealed in Frankenstein ?
Responsibility as a Theme in Frankenstein
How are the dangers of obsession shown in Frankenstein ?
What ethical concerns the use of animal and human bodies by Victor Frankenstein might raise?
Analyze Frankenstein through the prism of feminist theory
Describe the theme of kindness and compassion in Frankenstein
Frankenstein : the theme of birth
To what extent does Frankenstein support Mary Wollstonecraft's claim that women were treated as inferior to men?
Homosexuality in Frankenstein by Mary Shelley
Science is portrayed in a bad light in the novel Frankenstein . The author implies that the direction that civilization moves in is determined by what it understands about power. Analyze this statement in relation to the current society.
Does Frankenstein present the value of the domestic circle?
Describe how the theme of ambition is presented in Frankenstein .
Throughout the novel, Victor Frankenstein states that he had no choice, that he was destined, that it was fate that he created the monster. Were his actions really a matter of fate? Or is he simply using fate as an excuse for his actions?
Critical analysis of human Nature in Frankenstein , as it Connects to Freudian Psychology
Scientific inquiry in Frankenstein
Frankenstein as a feminist novel
Desire and revenge in Frankenstein and Prometheus
The theme of knowledge portrayed in Frankenstein
⌛ Frankenstein Essay Topics: Context
Describe how Mary Shelley's life experiences influenced the story of Frankenstein
What is the historical relevance of Frankenstein by Mary Shelley? Find in the text the examples of reactions to the historical movements of the Enlightenment , industrial revolution, and romanticism.
How are the ideas of Shelley's parents presented in Frankenstein ?
How does Frankenstein rely on the ideas, beliefs, and issues presented in other texts?
How might Frankenstein be read as a commentary on scientific progress?
Historical Context in Frankenstein
Frankenstein : the autobiography of Mary Shelley?
📊 Compare & Contrast Frankenstein Essay Questions
Compare and contrast Frankenstein and The Last Man by Mary Shelley
Science & Nature in Frankenstein & Blade Runner
How is the theme of revenge shown in Frankenstein and Hamlet ?
Frankenstein : compare the novel with the movie of 1937
Compare Frankenstein and The Picture of Dorian Gray
On First Looking into Chapman's Homer vs. Frankenstein : compare & contrast
Compare Frankenstein and Macbeth
Make a comparison of The Handmaid's Tale and Frankenstein
Which Frankenstein movie is most like the book?
Macbeth & Frankenstein : compare & contrast
Discuss the differences and similarities between Victor Frankenstein and Beowulf
Compare and contrast Mary Shelley's Frankenstein and Robert Stevenson's The Strange Case of Dr. Jekyll and Mr. Hyde .
How has Frankenweenie , a film by Tim Burton, transformed Frankenstein by Mary Shelley to appeal to modern audiences?
Frankenstein vs. Great Expectations : compare & contrast
From superhuman to posthuman: The gothic technological imaginary in Mary Shelley's Frankenstein and Octavia Butler's Xenogenesis
Science, gender and otherness in Shelley's Frankenstein and Kenneth Branagh's film adaptation
Compare and contrast the theme of appearances in Frankenstein to the same theme in other literary works.
Monstrous characters in Frankenstein and Hedda Gabler
Pity and revenge in Frankenstein and The Cry of the Children
Technology's effect on human relationships: comparing Station Eleven and Frankenstein
Gender roles in Frankenstein and Fantomina
Choosing a Topic: Purdue OWL
Selecting a Topic: UM-Flint
Introduction to Research: Cornell University
Find a Topic Idea: Questia
Share to Facebook
Share to Twitter
Share to LinkedIn
Share to email
Study Guide Menu
Plot Summary
Summary & Analysis
Literary Devices & Symbols
Essay Samples
Essay Topics
Questions & Answers
Mary Shelley: Biography
Chicago (N-B)
Chicago (A-D)
IvyPanda. (2023, September 4). 109 Outstanding Frankenstein Essay Topics. https://ivypanda.com/lit/study-guide-on-frankenstein/outstanding-essay-topics/
IvyPanda. (2023, September 4). 109 Outstanding Frankenstein Essay Topics. Retrieved from https://ivypanda.com/lit/study-guide-on-frankenstein/outstanding-essay-topics/
"109 Outstanding Frankenstein Essay Topics." IvyPanda , 4 Sept. 2023, ivypanda.com/lit/study-guide-on-frankenstein/outstanding-essay-topics/.
1. IvyPanda . "109 Outstanding Frankenstein Essay Topics." September 4, 2023. https://ivypanda.com/lit/study-guide-on-frankenstein/outstanding-essay-topics/.
Bibliography
IvyPanda . "109 Outstanding Frankenstein Essay Topics." September 4, 2023. https://ivypanda.com/lit/study-guide-on-frankenstein/outstanding-essay-topics/.
IvyPanda . 2023. "109 Outstanding Frankenstein Essay Topics." September 4, 2023. https://ivypanda.com/lit/study-guide-on-frankenstein/outstanding-essay-topics/.
IvyPanda . (2023) '109 Outstanding Frankenstein Essay Topics'. 4 September.
Frankenstein reading comprehension, test, essay questions | Frankenstein AP ELA
Google Apps™
Internet Activities
What educators are saying
Also included in.
Description
Frankenstein reading comprehension, test, essay questions, AP ELA
THIS PRODUCT IS PART OF A BUNDLE:
FRANKENSTEIN BUNDLE
Just added: 60 QUESTION TEST NOW IN GOOGLE FORMS, TEACHER NOTES, AND SLIDES ALL ADDED!
Included in this product are the following:
► NEW: 10 SLIDES OF TEACHER NOTES AND SUGGESTED ANSWERS.
► 14 GOOGLE SLIDES WHERE STUDENTS ANSWER THE 11 LONG ANSWER QUESTIONS WITH AMAZING IMAGES!!
► A 60 QUESTION MULTIPLE CHOICE TEST, ANSWERS, AND PAGE NUMBERS!   The test is broken down into three sections: TEST A (LETTERS AND VOLUME I), TEST B (VOLUME II), TEST C (VOLUME III). NOW IN GOOGLE FORMS!
► 11 LONG ANSWER QUESTIONS. These questions are in three formats: Included as a list over two pages, as separate sheets with room for answers, and on Google Slides.
► SOME OF THESE QUESTIONS COMPARE "The Rime of the Ancient Mariner" and the film Master and Commander: The Far Side of the World with Frankenstein . TWO OF THE QUESTIONS COMPARE THE POEM AND THE NOVEL. The other three may be answered as a comparison or just using Frankenstein .
► THREE QUESTIONS COMPARE FRANKENSTEIN WITH THE STORY OF ADAM AND EVE.
Instructions for students when using the interactive version.
Information on Google Slides™ & Google Forms™ for teachers and students.
A link to the questions for students to use interactively through Classroom™ or other online programs.  
Editable instructions for students when using the interactive version.
CCSS.ELA-Literacy.RL.9-10.7
CCSS.ELA-Literacy.RL.9-10.9
CCSS.ELA-Literacy.RH.8.7
CCSS.ELA-Literacy.RH.11-12.7
CCSS.ELA-Literacy.RH.11-12.9
Related Products
• Analytical Question FRANKENSTEIN
• Frankenstein (two units combined) Literature: ELA: essay writing
• Frankenstein and Blade Runner: bundle
• Frankenstein: Literature: ELA (test; essay questions; entire novel)
• Frankenstein: vocabulary; essay Qs; fill in the blanks
• STUDENT INFOGRAPHICS: FRANKENSTEIN (INTERACTIVE OR PRINT)
Customer Tips:
How to get TPT credit to use on future purchases:
• Please go to your My Purchases page (you may need to login). Beside each purchase you'll see a Provide Feedback button. Simply click it and you will be taken to a page where you can give a quick rating and leave a short comment for the product. I value your feedback greatly as it helps me determine which products are most valuable for your classroom.
❤️ Click HERE to become a follower . You will now receive customized email updates about this store.
Copyright © jellycat-in-the-snow productions
All rights reserved by author Permission to copy for single classroom use only Electronic distribution limited to single classroom use only
Please remember that any of the products that you download from my store are my copyrighted property and licensed only for you to share with your direct students. If another teacher wants to use these same products, they will need to purchase them directly from my TpT store, or you may purchase an additional license for them. None of my products may be shared online. Posting of my copyrighted materials may happen only in a password-protected environment, such as Google Classroom, and accessed only by your students. Posting on public websites (WordPress, Blogger, Facebook Groups, etc.) is strictly prohibited.
Questions & Answers
Linda jennifer.
We're hiring
Help & FAQ
Privacy policy
Student privacy
Terms of service
Tell us what you think
START HERE!
AP Literature Class Policies
AP Lit College Board Resource Page
Ms. B's Very Partial List of Passages Appearing on AP Lit Exams, 1970-2022
The Seven Core Skills of AP Lit
Teacher Notes: How to Teach AP Multiple Choice
AP Multiple-Choice Question Stems
Stable Wording Prompts for the FRQ Questions
Multiple Choice: The Compass
How to Write MC Questions - WRITING EXERCISE FOR STUDENTS
The Command and Conquer Strategy
Next Steps: Get Six Pieces of Evidence
How to Read Literature Like a Professor
Finding the MOWAW: Embrace the Weird
All FRQ #1 Poetry Prompts 1970-2022 (With Poems)
Skills 1 and 2: Character and Structure// Analyzing Cardinal Wolsey
Skill 3: Figurative Language // Olive Senior, "Plants"
Poetry 1 Quick Assessment: Write a Thesis Statement (Hardy and Collins)
How to Teach Poetry II: Structure // Figurative Language // Imagery
How to Teach Poetry III: Irony / Paradox / Conceit NOT DONE
Writing the Poetry Analysis Essay (FRQ #1)
MORE FRQ #1 Writing Practice, "The Landlady" // Understanding the AP Rubric, Continued
Resource: How to Deal with a Difficult Poem
Poetry: MC Focus on Shakespeare's Sonnet 60, "Like as the Waves..."
Poetry: MC Focus on W.H. Auden, "Their Lonely Betters"
Poetry: MC Focus on Robert Browning, "My Last Duchess"
Student Assignment - Writing MC Questions for"Andrea del Sarto": Write Own AP Multiple-Choice Section
Poetry Focus: Avoiding Cliché Themes in Billy Collins' "The History Teacher"
Modernism: Poetry Speaks to Paintings
Themes in Modernism: Alienation
Poetry Focus: Secret Structure in "The Love Song of J. Alfred Prufrock"
"The Author Uses Literary Techniques" Prufrock Essay
Independent Reading for Poetry
All AP FRQ #2 Prose Prompts, 1970-2022
Character Analysis // Jackson, We Have Always Lived...
Skill 2: Setting // Shirley Jackson / Charles Dickens
Skill 3: Plot // Julio Cortazar
Writing Literary Analysis
How to Teach Short Fiction II: Ellis / Dickens / Jackson
How to Teach the Prose Analysis Essay (FRQ #2)
FRQ #2 Writing Assignment: How Not to Lean on Quotes (Dombey and Son)
FRQ #2 Writing Assignment: Using Key Words Throughout
Independent Reading for FRQ #2
What is Horror? Unit Prereading Questions and Texts
Lecture: Horror vs. Gothic
Gothic Literature Homepage Link
Chac-Mool (Excerpt)
Symbolism: The Tropes of Horror and Gothic // The Haunted House
Symbolism: The Tropes of Horror and Gothic // The Other
Setting Focus: Shirley Jackson, Hill House
Horror and Gothic: Critical Lenses
Focus Story: Poe, "The Masque of the Red Death"
Podcast: John Langan, "Technicolor" (To accompany Poe)
Frankenstein Unit Overview
Frankenstein Prereading Questions
Central Question: What is "Human"?
Mary Shelley Background
What Was the Northwest Passage?
Reading Schedule
Frankenstein Discussion Questions
Frankenstein Motifs and Writing Assignment
Assessment for Frankenstein
Step One: Jane Eyre Prereading Questions
NOOOT DOOOONE Step Two: Give Charlotte Bronte's Background
NOOOOOOOOOOOOOOOT DOOOONEStep Three: Basic and In-Depth Discussion Questions
All FRQ #3 Open-Ended Prompts, 1970-2022
How to Teach the Literary Argumentation Essay (FRQ #3)
Mr. Banto's One-Page Review Sheet for FRQ 3
How to Teach Who's Afraid of Virginia Woolf
How to Teach A Doll's House
Focus: Analyzing Humor in The Importance of Being Earnest
Writing: Find the Theme Line
Playing With Shakespeare's Words
How to Teach Hamlet
How to Teach King Lear
Lear in Film // Discussion Questions and Scenes
How to Teach Macbeth
How to Teach The Merchant of Venice
Independent Reading Round 1: Great Voices
Independent Reading Round 2: Gothic and Horror
Independent Reading Round 3: Corruption and Concealment
The Common App Essay
Basic Thesis Templates
Writing: The Thesis Template
Writing: Using Thesis to Write Claims
Writing: Using Claims to Write the Paragraph
Writing: Incorporating Quotes
Writing: Strongly Linked Sentences
Writing: How to Write a Decent Paper for Lit Class
Proofread Your Work
How to Teach Self- and Peer-Editing
How to Write Better Papers: The Link Method
Student Activity: Fix "Shaving" Essay Problems
NOT DONEWriting: Moving Beyond the Poetry Template
Main Game Page
Greeks and Romans
Old and New Testament
Quotable Quotes & "Blank"-ian
Save the Date
Post-AP: Designing a New Canon
Basic Literary Theory NOT DONE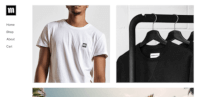 Frankenstein
Mary shelley, everything you need for every book you read..
Welcome to the LitCharts study guide on Mary Shelley's Frankenstein . Created by the original team behind SparkNotes, LitCharts are the world's best literature guides.
Frankenstein: Introduction
Frankenstein: plot summary, frankenstein: detailed summary & analysis, frankenstein: themes, frankenstein: quotes, frankenstein: characters, frankenstein: symbols, frankenstein: literary devices, frankenstein: quizzes, frankenstein: theme wheel, brief biography of mary shelley.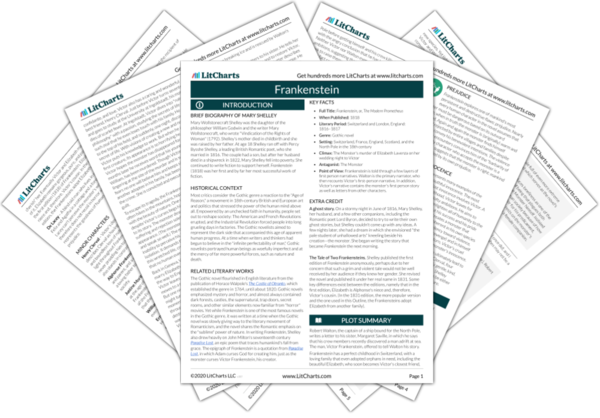 Historical Context of Frankenstein
Other books related to frankenstein.
Full Title: Frankenstein, or, The Modern Prometheus
When Published: 1818
Literary Period: Switzerland and London, England: 1816–1817
Genre: Gothic novel
Setting: Switzerland, France, England, Scotland, and the North Pole in the 18th century
Climax: The Monster's murder of Elizabeth Lavenza on her wedding night to Victor
Antagonist: The Monster
Point of View: Frankenstein is told through a few layers of first person narratives. Walton is the primary narrator, who then recounts Victor's first-person narrative. In addition, Victor's narrative contains the monster's first person story as well as letters from other characters.
Extra Credit for Frankenstein
A ghost story. On a stormy night in June of 1816, Mary Shelley, her husband, and a few other companions, including the Romantic poet Lord Byron, decided to try to write their own ghost stories, but Shelley couldn't come up with any ideas. A few nights later, she had a dream in which she envisioned "the pale student of unhallowed arts" kneeling beside his creation—the monster. She began writing the story that became Frankenstein the next morning.
The Tale of Two Frankensteins. Shelley published the first edition of Frankenstein anonymously, perhaps due to her concern that such a grim and violent tale would not be well received by her audience if they knew her gender. She revised the novel and published it under her real name in 1831. Some key differences exist between the editions, namely that in the first edition, Elizabeth is Alphonse's niece and, therefore, Victor's cousin. (In the 1831 edition, the more popular version and the one used in this Outline, the Frankensteins adopt Elizabeth from another family).
EssayBasics.com
Pay For Essay
Write My Essay
Homework Writing Help
Essay Editing Service
Thesis Writing Help
Write My College Essay
Do My Essay
Term Paper Writing Service
Coursework Writing Service
Write My Research Paper
Assignment Writing Help
Essay Writing Help
Call Now! (USA) Login Order now
EssayBasics.com Call Now! (USA) Order now
Writing Guides
7 Possible Questions On Frankenstein
Table of Contents
Possible Questions on Frankenstein
Frankenstein is recognized to be one of the Gothic novel expressions and it is suited for a lot of characteristics found in a Romantic novel. All of the elements have to be considered that have a story that includes the settings, tone, narrative voice, character development, and others that contribute to the identity of the novel being a Gothic text. Then, the message of Shelley is offered, if you think it was her intention to convey one to readers. If you think that the novel is only for entertainment, prove your claim using evidence. However, there are several questions that need to be asked so that a deeper understanding of the novel is developed.
One question is how could the novel be recognized as a commentary about progress?
Frankenstein is a young scientist who is bursting with ambition becomes obsessed with the chance of creating life because it is something that science still has to accomplish. Frankenstein is able to do so and achieves what people normally would conceive as specific progress since he has added the coverage of what science lets humanity do. Although, this kind of progress leads to negative consequences and the monster embraces the life of Frankenstein, kills innocent people, and causes no good to society. A person might say that the novel shows a thesis that not all advancements in science are necessary.
Another question is: "What is the impact of showing a characters' different points of view, especially the ones from Victor and the monster?
The narrative in Frankenstein changes from Robert Walton to Frankenstein, then to the monster and finally to Walton again. Every time the perspective changes, the reader gathers new information pertaining to the facts of the story and the narrator's' personality. Every narrator is able to provide more information that only comes from him. Walton elaborates the circumstances that happened during the last days of Victor. The creation of the monster is explained by Victor and the monster explains is a transition to evil. The variety in perspective between the narrators and the stark, especially because Victor and the monster are in opposition to the each other for the majority of the novel.
Do Victor and the monster have different opinions of women? How?
The women portrayed in Frankenstein are mostly pure, passive and innocent. However, there are some exceptions, like Caroline Beaufort, who is working to feed her impoverished father. In general, the women in the novel are demonstrated as kind but weak. For instance, Elizabeth defends Justine's innocence but is powerless against her execution. Victor and the monster see women as the major companion that provides acceptance and comfort. Victor considers Elizabeth as someone who shows the sole joy that can get rid of the guilt he experienced. The monster looks for this kind of female to commiserate with the awful existence he has. Eventually, they destroy their love interest that shifts the woman's status from being the object of desire to someone who becomes the revenge. This only shows that women do not the chance to act on as an individual.
Do you think the monster was given free will in the story?
Assuming that Frankenstein's testimony is true, the monster is not given free will. Frankenstein states "the stages of the discovery were distinct and probable." This implies that there is a scientific grounding in each aspect of the creation process. If this claim is to be taken seriously, then it can possibly infer that it was Frankenstein who designed the mechanisms of the brain and body of the monster. This is regardless if Frankenstein was not aware of the ramifications found in his design. Considering the creature in mind, most of the sentiments and schemas he had were taken from the three books he read. These books are The Sorrows of Werter, Paradise Lost, and Plutarch's Lives. Therefore, there are possible grounds to claim that the external forces fully determine every aspect of the monster's actions.
The novel's alternate title is The Modern Prometheus, what is its relation to the story?
Frankenstein is known to be a Promethean analog just like when Prometheus stole fire that comes from the gods, and Frankenstein also stole from nature's domain by learning to create life. This is the same when the gods punished Prometheus for the crime, and Frankenstein went through misery because of this creation, and then dies while trying to ruin what he made. This is why Shelley's novel is a modern way of telling the story of Frankenstein.
Other possible questions:
What is the reason why frankenstein is able to find purpose in life when he chooses to do revenge on the monster until either of them dies in mortal conflict, victor says that he broke his promise to frankenstein to make a companion for him because he does not find him trustworthy. is this true or not can victor still be trusted even if he broke his promise.
Think about the questions in the essay and use it as a guide to creating your own paper .
Frankenstein - Free Essay Samples And Topic Ideas
Frankenstein is a novel by Mary Shelley, often heralded as one of the first pieces of science fiction, exploring themes of creation, ambition, and the moral implications of scientific advancement. Essays on "Frankenstein" could delve into these themes, the character analysis of Victor Frankenstein and the Creature, and the novel's enduring legacy in literature and popular culture. Moreover, discussions might extend to the novel's influence on the genre of science fiction and horror. A substantial compilation of free essay instances related to Frankenstein you can find at Papersowl. You can use our samples for inspiration to write your own essay, research paper, or just to explore a new topic for yourself.
Who is the Real Monster in Frankenstein
Monsters in literature are normally characterized as a creature that possesses some type of inhuman qualities or deformities, is perceived as evil, and has no compassion for mankind. The term monster can also refer to a person who has done a terrible thing in life that poorly affects others around them. In literature, outcasts are people who are not wanted and are rejected by society. In the novel Frankenstein, by Mary Shelley, many readers label the creature as a monster […]
Differences between French, Russian and American Revolutions
A revolution is a successful attempt made by a large group of people to change / challenge the political system of their country. People who are willing to engage and take action in a revolution are trying to fix the struggles in justice, reminding people not to forget the future against the past. People who want to change the political system are looking out for the future of their country. Revolution was the only way average people or citizens felt […]
Physical Appearance in Frankenstein
The main theme in Mary Shelley's Frankenstein is the importance of appearance which correlates to the idea of acceptance in modern society. Today's society, as well as in the society of Frankenstein, people judge one often solely on their looks. Social prejudice is often based on looks, whether it be the pigments that make up someone's skin color, the facial features that one has and the clothes that a person wears. Society makes rapid judgments based on these and other […]
Gothic Elements in Frankenstein
Mary Shelley lived and wrote her novel Frankenstein during the peak of the romantic era of literature in the early 1800's. She shows this as her work reflects many of the key elements that are associated with romanticism. In Frankenstein, Shelley also utilizes many of the elements of gothic literature. Shelley uses many of the conventions aligned with romantic and gothic literature in Frankenstein's setting, subject matter, characterization, and plot to portray her overall tone and mood in the novel. […]
The American and the French Revolutions
The right of revolution was an idea proposed by Enlightenment Philosopher John Locke, which inspired and challenged the colonies in America and the people of France to revolt. Displeased with their current positions with their governments, they mustered up the courage and strength to challenge authority. Through their battles and hardships, both revolutions sought a government that mirrored the Enlightenment beliefs of natural rights, power of the people, and equality. With those goals in mind, they demonstrated the idea that […]
We will write an essay sample crafted to your needs.
Family Relations and Alienation in "Frankenstein"
In today's fast-paced world, it is important to build connections and relationships with people and society. Being able to bond with surroundings, is key for living a healthy and happy life. Family is what helps humans build their foundations and are able to learn and succeed with the support of them. In Mary Shelley's novel, Frankenstein, the lack of connection the characters have to either their family or society leads them to murder, hopelessness and tragedy. Specifically Victor and his […]
Shelley about Romanticism Versus the Enlightenment
In the novel, "Frankenstein," Mary Shelley uses various elements of both mysterious and romantic literature to convey her indictment of the Enlightenment thinking over the use of her characters displayed throughout the novel. Being written in the time of the Romantic era, Shelley uses vivid language to portray her objection of the Enlightenment age as it influenced many people to use logical reasoning and science to disregard barbarism and superstition from the World. In Frankenstein, Shelley's response to this ideology […]
The French Revolution Within Frankenstein
Almost twenty years after the end of the French Revolution, Mary Shelley published her gothic horror novel, Frankenstein, in 1818. Shelley grew up with parents who were intellectual radicals (Sterrenburg 143). Yet, she was detached from radicalism and opted for a more conservative perspective (Sterrenburg 143). She did a vast amount of readings on the French Revolution (Sterrenburg 143). By extensively studying the ideas around the revolution, it is not a surprise that they appear embedded through her work, more […]
Discrimination and Prejudice in Frankenstein
During our human history, prejudice and discrimination have existed. Prejudice refers to the irrational and inflexible attitudes that members of a particular group hold about members of another group (Sibley and Duckitt 248). Prejudices are either harmful or positive. Both forms of prejudice are usually preconceived by the people who hold them and are extremely difficult to alter (Stephan, Cookie and Stephan 33). The negative form of prejudices leads to discrimination- unjust behaviors that holders of negative prejudice direct against […]
American, French and Mexican Revolutions
When it comes to the American Revolution, there was one individual that gave American people an idea of what they should be fighting for. John Locke's idea of "life, liberty, and estate" heavily inspired Thomas Jefferson's "life, liberty, and the pursuit of happiness" when fighting against the British. So why did the Americans revolt? What beliefs did they have? One thing the American, French, and Mexican revolutions have in common is that their governments were corrupt. The Colonists called for […]
Philosophy of Dualism and Materialism in "Frankenstein"
In Mary Shelley's novel Frankenstein, the philosophies of dualism and materialism can be found through the story's main characters, Victor Frankenstein and the Creature. Throughout the novel, the decisions that both make and their justifications for those decisions are rooted in both dualistic and materialistic ideas. In the scene leading up to the creation to the Creature as well as the scene itself, much of Victor's decision to even try such a feit stems from a materialistic standpoint, using science […]
Frankenstein Revenge
In her novel ?Frankenstein?, Mary Shelley shows that both Frankenstein and his creature are obsessed with revenge through their strong emotional language and obsessive actions, yet neither of them wins and gets revenge in the end. After Victor Frankenstein is threatened by the creature after destroying his nearly complete bride, Frankenstein states that he "?burned with rage to pursue the murderer of my peace and precipitate him into the ocean. I walked up and down my room hastily and perturbed, […]
Frankenstein and Gothic Literature
The character's identity and outward appearance interferes with the norms of the hierarchical societies in which they live. Thus, preventing them from experiencing life outside of the isolated confinement they are subjected to. While experiencing a constant conflict with acceptance it strikes the curiosity inside them. In Mary Shelley's Frankenstein, the experience of loneliness and obsession of science drives Victor Frankenstein to assume the role of God by reanimating a corpse. The horror presented derives from the source of control […]
Economic Crisis Druing the French Revolution
The economic issues made by the French kings additionally added to the Revolution. Amid the eighteenth century, the French government spent more cash than it gathered in expenses. By 1788, the nation was bankrupt. Arthur Young, an Englishmen, and spectator, who ventured out to France from 1787 to 1789 furiously portray the living conditions of the workers in his book Travels in France (Campbell, 18). The measure of expense every individual must pay is out of line. Landholders found in […]
The Role of Science in Frankenstein
Mary Shelley tells a story of a scientist who creates a hideous creature in the novel Frankenstein. Victor Frankenstein is an amazing, smart scientist who admired human anatomy, and soon decided to create his own creature. Who is more at fault for the monsters behavior, Victor or the monster? If you were in the monsters position would you become a murderer for revenge? The monster is often viewed as the antagonist, however is Victor Frankenstein the reason many people in […]
Isolation: Frankenstein and the Heart of Darkness
As humans we are naturally inclined to socialize with each other. There are times when we don't want to be surrounded by others and just by ourselves, but prolonging that isolation can be detrimental to one's psyche. Isolation can lead to stress levels rising, poor sleep, immune system dysfunction, and even cognitive depreciation (Psychology Today). In Heart of Darkness ?by Joseph Conrad, we see through Marlow's eyes the descent of the antagonist Kurtz due to prolonged isolation in the wild […]
Foster's Chapter "Every Trip is a Quest" in "Frankenstein"
In Foster's Chapter, Every Trip Is A Quest , he implies that every journey is a quest and every quest has to have a quester, a place to go, a stated reason to go there, challenges and trials along the way, and a real reason to go. When a character goes on a quest, he goes with intentions on fulfilling the originally stated reason, but once he is on the quest, he never ends up going for that originally stated […]
Dark Romanticism
"Words have no power to impress the mind without the exquisite horror of their reality" (Edgar Allan Poe). Dark Romanticism is a literary movement that made waves that still resonate today within modern horror and pop culture, from Frankenstein to Dracula many recognizable names came from this era of writing. From the subjects covered by the many influential authors of the era to how it still has a place within modern writing, Dark Romanticism, a writing movement that began in […]
The History of Frankenstein in Film
From the dawn of the cinematic age, both horror and science fiction films have been shown throughout every cinema available. More common, however, were films based upon previously written works such as books or plays as they were easy to adapt from one medium to another. In 1910, Edison studios released what would inevitably lead to a cultural shift around the plot of one of the most famous, if not the most famous gothic novels: Mary Shelley's Frankenstein (1818). The […]
Creation of Life in "Frankenstein"
The next major aspect of the novel that I would like to focus on is the creation of Frankenstein. This will include dissecting the experience into pieces, such as the use of technology, the role of God and religion and the reason behind creating the monster. In the novel, technology is used in correlation with the creation of Frankenstein. Victor says, I collected bones from charnel houses; and distributed, with profane fingers, the tremendous secrets of the human frame (Shelley […]
Victor Frankenstein in "Frankenstein" by Mary Shelley
Frankenstein tells the story of Victor Frankenstein, a scientist in the 18th century. The story begins with a letter from Captain Walton to his sister. The first letter is dated 17--. In Walton's letters, he tells his sister of his encounter with the scientist Victor Frankenstein. Victor becomes consumed with discovering the secret of creating life. In his pursuit of this knowledge, Victor creates a living creature made of body parts of corpses. Victor is successful in creating life, but […]
Technology and Morality in Shelley's "Frankenstein"
In Frankenstein, Shelley addresses her concerns regarding human advancement by using a framed narrative that includes parallels, foils, and allusions in order to express that many people are unaware of the consequences of their actions because their hubris and ambition blinds them. This tends to disrupt the balance of society. Shelley's framed structure leads us gradually to the central ideas of her novel and has us question our own society as a whole. The intention of each narrative in the […]
How Technology Changed Society
Technology has dramatically changed society in ways people never imagined. Before the dawn of modern-day technology, life was troublesome and everyday tasks like chores or transport consumed too much of humans' effort and time. Now, because of technology human can communicate, transport, and work faster than ever. Due to the efficiency of tech, humans' lives have been eased tremendously and almost all humans live in comfort. In the 21st Century, technology and human life are inseparable; society these days depends […]
Novel "Frankenstein" : Roles of Gender
Throughout reading the novel Frankenstein, I thought it was indeed interesting how Mary Shelley incorporated themes of gender and the aspect of creation. Mary Shelley uses her own life experiences to shape her works and to gain ideas to integrate social issues into her work. Mary Shelley portrays the problems and incorporates them throughout the book and touches on the aspect of social hierarchies of gender, which inherently value men over women. In Mary Shelley's Frankenstein, issues of gender and […]
Frankenstein Dangerous Knowledge
Isolation is a dangerous act. Whether it is forced by the ones around us or a choice made by us to be alone isolation separates the victim from society damaging them emotionally. In Mary Shelley's Frankenstein, the monster, Frankenstein's monster, comes to know the true act of isolation. The monster was not only cast out by the townspeople but by his creator. Their prejudiced views of the monster as only that, a monster, turned him into what they truly sought […]
Frankenstein Isolation
One theme presented in Marry Shelley's book Frankenstein is the theme of isolation. Right from the beginning, someone has felt isolated from someone else. The three characters consistently developed the theme of isolation are Victor, the Creature, and Elizabeth. Though the three experience isolation, their isolation experience differs. Unlike the Creature and Elizabeth, Victor chose to isolate himself from people. This is evidenced from right when he was working on his research and when he tries to create a life. […]
Frankenstein: the Cruelty he Faced
For centuries, society has placed stereotypes on those individuals who are different. Mary Shelley's novel Frankenstein is an example of one specific stereotype, which is the discrimination of a person because of a physical deformity. Frankenstein shows how social prejudices against physical deformities can automatically classify a person as bad or monstrous. In gothic novels, visual codes were used to identify good from bad and socially acceptable from socially unacceptable. By using these codes, it was possible to tell if […]
Frankenstein Book Review
In the book "Frankenstein" by Mary Shelley, it is clear to lay the blame upon Victor Frankenstein. The definition of blame is the assignation of responsibility towards someone/something for a fault or wrong. Victor's love and passion for science led to a monstrous idea and ended up killing three people. While his pride was a driving force, abandoning the creature was not a smart move. Due to the fact that his idea was matched with the act of doing gives […]
Feminism Represented through Frankenstein Characters
Frankenstein is known all over for being about a monster that loses control and kills people, but no one talks about some of the topics that Mary Shelley portrays in the novel. This book seems male dominant. The females play a big role, but not in the way that big roles are usually played. Women seem to hide from playing a part in Frankenstein, but Mary Shelley finds a way to display feminism in the book and that is how […]
Frankenstein Critical Analysis
In Mary Shelley's novel, Frankenstein, isolation is a motif, or recurring idea with symbolic importance, revealed throughout the story between two characters, Victor Frankenstein, and his scientifically animated monster, the Creature. They both engage in acts and narratives of projecting the consequential dogma of isolation, that inevitably isolation results negatively and perpetuates misanthropy. Victor on one hand is an obsessive personality, lost in his studies he removes himself from very much human contact and engaging society. It results in his […]
Related topic
Additional example essays.
Romantic Features in Frankenstein
Feminism Represented Through Frankenstein Characters
Romeo And Juliet Gender Roles
The Power of Romeo and Juliet's Love
Gender Roles in Disney Movies: From Damsels in Distress to Independ Princesses
Story Structure Analysis: Finding Nemo
Taking Mental Health Seriously: Unveiling Society's Cruelty
The Is Immigration Discrimination
Fahrenheit 451 Book Review: In-Depth Analysis
Why I Like Horror Movies: Unveiling the Thrilling Allure
Discrimination against blacks in A Raisin in the sun
Torvald Helmer Character Analysis in A Doll's House
Often regarded as the first science fiction novel in history, Frankenstein by Mary Shelley is a true masterpiece. Although she was only 21 when she published one of the best gothic romance novels of all time, its value doesn't diminish even today. So, why is this book so popular among all generations two centuries later? The answer probably lies in the themes elaborated and the universal truths revealed. Ambition, revenge, love, and hatred have ruled over humanity across millennia and seem to be infinite sources of inspiration for discussion. Moreover, the symbols portrayed are ideal prompts for essay titles. As for the plot, Victor Frankenstein provides the perfect foundation for analysis and criticism. As profound as his knowledge is, Victor uses his brain to his detriment. Because of his eagerness to surmount the unsurmountable and create life out of death, he sacrificed his family. Victor's character is unique because of the clash between love and hate, intelligence and ignorance. Most readers end up reading with a single thought: Is Victor the real monster? As a result, Mary's debut in the writing realm is a true gem for students of all ages. Essay topics can include the pursuit of knowledge, the importance of family, the symbols of nature, isolation, and revenge. The number of literary analysis essay examples on Frankenstein is endless. For instance, you might dedicate your research paper to atypical appearances as opposed to societal expectations. Ideally, your thesis statement will mention prejudices based on looks. For maximum impact, ensure you cap the introduction with a good hook that grabs the readers' attention. Are you confused about where to start and how to outline your academic paper? Worry not because PapersOwl is always by your side and offers multiple free argumentative essays about Frankenstein. All you need to do is visit the platform and insert the required theme. Feel free to explore the extra features, including a free plagiarism checker, a conclusion and summary generator, and a paragraphing tool. Frankenstein: The Modern Prometheus Essay Frankenstein or The Modern Prometheus is a novel by English author Mary Shelley. This is considered one of the most popular literary works studied in schools and colleges all over the world. If you're a student, you will have to read the book and probably do a literary analysis of its characters, themes, and symbols at some point. Many students are assigned the task of writing a critical essay or a research paper on Frankenstein. A highly original story for its time, the novel packs a lot of ideas and still provides intriguing and thought-provoking insights, which is why it's so thoroughly studied. The plot is simple at first sight. Victor Frankenstein is a young scientist, who conducts a scientific experiment at the end of which he manages to bring to life a new living creature. Despite its monstrous look, the creature has the same thinking and feeling abilities as any human being. This simple plot makes way for the exploration of many interesting concepts, which means that a student can easily find many topics to cover when writing an essay on Frankenstein. To get examples of a good argumentative essay, see our page where we explore the controversial ethical questions posed in the book and perform character analysis and a dissection of the most important themes. Read our essay examples to get a good overview of the novel's symbolism and create your own outline. We discuss aspects such as alienation, the dangerous pursuit of knowledge, monstrosity, ambition, family values, the natural world, and many other key concepts that Mary Shelley delved into in her novel. Reading literary analyses is important for students to not miss out on important ideas after the first reading of the book itself.
1. Tell Us Your Requirements
2. Pick your perfect writer
3. Get Your Paper and Pay
short deadlines
100% Plagiarism-Free
Certified writers
FRANKENSTEIN Discussion Questions
These Frankenstein discussion questions will get students sharing, analyzing, and evaluating. I divide the questions into four sets that align to the reading schedule for my Frankenstein Unit Plan (lessons and materials) . Print as-is or select and modify questions to suit your needs.
Frankenstein Discussion Questions PDF:
Frankenstein Discussion Questions PDF
Pre-reading Discussions
For pre-reading discussions, check out my  Frankenstein Anticipation Guide.   Students respond to statements on revenge, ambition, scientific advancement, responsibility, appearances, and more.
Frankenstein Discussion Questions: Set 1
Letter 1 – chapter 5.
What type of person is Captain Walton? What motivates him in his dangerous endeavor?
What is Walton's impression of his new friend, Victor Frankenstein?
What is Victor like as a child? How is he different from the other children? What clues are there about his future?
Why do you think young Victor is so interested in unlocking the secrets of nature?
Why does Dr. Frankenstein's view on his creation change so suddenly and severely?
How might Dr. Frankenstein handle the situation differently?
Why doesn't the doctor explain the secrets of his discoveries?
Is Frankenstein's mistake due to fate or his own choices? How culpable (guilty) is he?
Why do you think Shelley chose to frame the story of Dr. Frankenstein within the story of Captain Walton?
How would you describe Shelley's writing style? Use examples in your answer.
How does Shelley create anticipation and tension for the story?
Why do you think Shelley includes a poem in Chapter 5?
Why does Shelley include multiple references to "The Rime of the Ancient Mariner"?
Frankenstein Discussion Questions: Set 2
Chapters 6-12.
Why do you think Victor feels "tormented" by discussions of science and his accomplishments? What is the root of this anguish?
What is Victor's relationship to the natural world?
What are some instances where Dr. Frankenstein is irresponsible?
Why does Victor hesitate to return to his hometown when his journey is nearing its end? (See Chapter 7.)
How does Shelley describe the appearance of the monster? Why does she give us such a vague picture?
What reasons does Dr. Frankenstein offer for keeping the truth of William's murder to himself? Do you believe his reasons?
In what ways does Victor accept responsibility? In what ways does he deny responsibility.
Can we believe everything the doctor says? What should we question?
Based on the novel so far, what does Shelley think of the justice system?
Choose an excerpt that demonstrates Shelly's word choice (figurative language, imagery, mood, etc.) and analyze it.
How does Shelley use descriptions of natural scenes in the novel?
Describe the personality of the creature. Is he what you expected? Use examples from the novel in your response.
Based on Frankenstein alone, what does Mary Shelley think of humanity? Use examples from the text in your answer.
What are Dr. Frankenstein's key personality traits?
Related post: Frankenstein Unit Plan for High School
Frankenstein Discussion Questions: Set 3
Chapters 13-19.
How would you describe the personality of the creature?
What experiences mold the monster's personality?
How might the creature have turned out differently under different circumstances?
Which excerpt gives the best example of Shelley's use of imagery?
In what ways does the story of the De Lacey family fit with the clichés of Romantic literature?
Why does Shelley explore the books found by the creature? Are they important?
What insight does the creature gain from Plutarch's Lives ?
What insight does the creature gain from The Sorrows of Werter ?
What insight does the creature gain from Milton's Paradise Lost ?
Which of the three books makes the greatest impression on the creature? Explain.
In your opinion, how does the creature perform in his attempt to introduce himself?
Why does Shelley include the incident with the drowning girl?
Why do you think the murdering of William (Chapter 16) thrills the creature so?
What reason does the monster give for "punishing" Justine? What is his logic?
How does the creature persuade the doctor to create a companion?
How does Clerval compare to Dr. Frankenstein?
How is Shelley using allusions to Paradise Lost ?
Frankenstein Discussion Questions: Set 4 (end)
Chapters 20-24.
Do you find the doctor's thoughts and actions frustrating? Explain.
Why does the doctor decide to destroy his second creature?
Do you believe that the doctor really fell asleep in the sailboat? Explain.
Is there anything incredible (hard to believe) about where the monster leaves Clerval's body?
Romantic authors often include extreme cases of coincidence. Choose one from the novel to examine.
In what way(s) is the doctor courageous? In what way(s) is he cowardly?
How does Shelley build suspense leading up to Elizabeth's murder?
Why doesn't the doctor protect Elizabeth on their wedding night?
Analyze one reference to The Bible used in Frankenstein .
How does the magistrate respond to the doctor's request for help?
In what ways do the doctor and the creature mirror one another?
What evidence is there that the doctor is insane? Could it all be his fantasy?
How does the creature aid the doctor in his pursuit? Why does he do this?
Who suffers more, the doctor or the creature? Explain.
Did you find the resolution of Frankenstein satisfactory? Why or why not?
Does the doctor take responsibility for his actions? Explain.
Does the captain make the right choice in cancelling the voyage? Explain.
Explain the relevance of Shelley's full title, F rankenstein; Or, The Modern Prometheus .
What is the most important theme (message about life) of Frankenstein ?
Essential Questions for Frankenstein
These overarching questions relate to Shelley's key themes in the novel.
How dangerous is ambition?
Dr. Frankenstein warns Captain Walton about thoughtless ambition.  Yet, when it seems the voyage will be aborted, Dr. Frankenstein is furious.  Despite his experiences, the doctor cannot help but admire and support pursuits of greatness and discovery.
Should scientific advancement be feared?
The Romantics questioned the value of scientific advancement and industrialization.  After learning of experiments in Galvanism, Shelley wondered what results might follow.  As a cautionary tale focused on scientific advancement, Frankenstein is considered the first modern science fiction.
What can be gained through revenge?
The creature and his creator become wholly obsessed with revenge.  The monster has succeeded in making the doctor as wretched and violent as himself.  Both die in the end but neither gains any satisfaction.
Can humans ever go beyond appearances and conceptions of beauty?
Shelley uses the monster to show that appearances are misleading.  The doctor, despite his rational mind, cannot see past the creature's deformity.  For her part, Shelley is also unable to see beyond the appeal of beauty; characters like Elizabeth and Justine possess beauty as an outward expression virtue.
Do experiences determine personality?
The theories of Locke and Rousseau influenced Shelley's views on personality development.  The creature begins life as a tabula rasa or "blank slate."  He demonstrates the inherent goodness posited by Rousseau.  The creature's experiences mold him into a sociopathic murderer.
How important is companionship to well-being?
The doctor makes himself miserable by undertaking unwholesome pursuits in isolation.  The creature believes that a single companion would ensure his happiness.  The lack of companionship is more than unpleasant, it is unnatural and harmful.  Shelley explores the theme subject of isolation through various settings and symbolic elements.
What is the nature of evil?
Shelley's allusions to the Garden of Eden and Paradise Lost are instructive here.  What made Lucifer defy God? Why do Adam and Eve disobey? Is evil a byproduct of human existence or part of a divine design? What is the source of evil in our world? 
Can we feel pity for the murderous monster? The creature commits horrible acts because he is cast out by society and his own creator.  Is the doctor's dereliction to blame? Is the doctor evil or merely thoughtless?  
Does destiny rule our lives?
The doctor vacillates between blaming himself and blaming fate.  He reflects upon the turning points in his life and the influence of "the angel of destruction."  Is he a victim of fate or is his wretchedness a result of his choices?
Regarding the destiny of the creature, one cannot help but imagine that his attempt to befriend De Lacey might have been successful if not for the unexpected interruption.  A twist of fate led to his irreparable misery.
Related post: Frankenstein Reading Schedule
Related resource:  Frankenstein Lesson Plans: 21 Great Lessons for Mary Shelley's Masterpiece
Outbound link: Why Issues Raised in Frankenstein Still Matter 200 Years Later
Thanks for visiting!
I hope you have found something in these Frankenstein discussion questions and essential questions that you can use in your teaching.  Whether you are using small groups, whole class, or Socratic seminar , getting students to engage in thoughtful discussions is time well spent.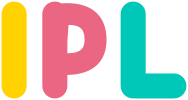 Frankenstein Tomb Raiders Essay
Summary of formaldehyde behind the bradehyde curtain.
Have you ever been to a funeral and wondered how a dead body can look so clean and lively? How can it look as if it hasn't been dead for a little over a minute? That's due to the process known as embalming. Embalming is the preservation of human remains, using chemicals, in order to prevent decomposition. It is used to make sure that the corpse is presentable on the day of the funeral.
The Creature And Frankenstein Similarities
Shelly's novel christens the era of romanticism and successfully merges these ideas with those of the gothic style. The infatuation with discovery and creation is evident in the main character, Victor Frankenstein, and his pursuit of knowledge
Physiological Lens Essay On Frankenstein
Victor Frankenstein is a murderer. Though he is a murderer, he is not one in the physical sense. Frankenstein is a horror novel pertaining to a man's hopes to create life. He creates this life from non-life, and in doing so, destroys himself and all those around him. When examining Frankenstein, written by Mary Shelley, through a physiological lens, many interesting and deeper meanings may be found.
Frankenstein Ap Language Essay
Shelley transitions Victor's life from one of happyness to one where everything is lost to the monster he created. "I thought I saw Elizabeth, in the bloom of health, walking the the streets of Ingolstadt. Delighted and surprised, I embraced her, but as I imprinted the first kiss on her lips, they became livid with the hue of death; her features appeared to change, and I thought that I held the corpse of my dead mother in my arms; a shroud enveloped her form, and I saw the grave-worms crawling in the folds of the flannel." (Shelley 44) The stark contrast between the satisfaction he feels and the loss directly after shows how Shelley is developing the theme of this book to be one of heartbreak and sadness.
Victor Selfish Quotes In Frankenstein
In Frankenstein, Mary Shelley uses Victor's selfishness and ambition for knowledge to questioned how far society has to go to satisfy our yearn to be God. Vicor's God complexion shows the dangers of wanting to challenge the limits of human knowledge without thinking of the consequences. When Victor attends university and the material he has learned is belittled by a professor as a waste of time, Victor is determined to prove him wrong. As Victor becomes more interested in the sciences and in the creation of life he sees that as the only way to make advancements that others have not yet done. He succeeded in bringing the dead back to life but not in the form he had in mind.
Victor Frankenstein Revenge Quotes
Frankenstein: A Passionate Revenge Cycle "The most beautiful experience we can have is the mysterious. It is the fundamental emotion which stands at the cradle of true art and true science"(Einstein). This quote by esteemed physicist Albert Einstein describes the relationship between the unknown and known and how a mystery is used to find answers. In the novel Frankenstein by Mary Shelly, protagonist Victor sought after the concept of life as it was a mystery which led him towards a dangerous path of scientific discovery.
Frankenstein Research Paper
In Frankenstein, written by Mary Shelly in 1816, explores the power of science and its limitations in the natural world. In the novel, Victor Frankenstein, a narcissistic scientist, tries to create an army of reanimated beings. As the novel continues, Victor is disgusted by his Creature and rejects it. The rejection creates a cycle of hatred and misery, eventually leading to the death of Victor and his loved ones. The duality of nature is seen through the lens of Victor and The Creature.
Examples Of Make Way For The New Oedipus
Here, Victor incredulously ponders his mother's death, sparking his idea to reanimate life. The climax occurs when the newly married Victor expects the creature to kill him, in Volume III, Chapter VI: "But I discovered no trace of him, and was beginning to conjecture that some fortunate chance had intervened to prevent the execution of his menaces when suddenly I heard a shrill and dreadful scream. It came from the room into which Elizabeth had retired" (Shelley 187). In a cruel twist of fate, the creature kills Victor's wife Elizabeth instead of Victor. The grief Victor feels, along with his guilt of the deaths of all his other friends and family comes crashing down upon him in the catastrophe a few lines later: "This reflection brought tears to my eyes, and I wept, for a long time; but my thoughts rambled to various subjects, reflecting on my misfortunes, and their cause" (Shelley 189).
Reanimation In The Odyssey
In Ancient Greece, peoples fear of reanimation forced them to perform burial rituals for the dead, fearful that if they did not, the dead would come back to harm the living. In 19th century U.S. and Europe, reanimation was feared to the point where people had to place cages over their graves, so that the living would not harm the dead's bodies through electric reanimation. In 19th century Haiti, Haitians feared reanimation because they were afraid of the idea of being drugged, or "killed", and being reanimated to be used as slaves. While it is true that all three societies shared the anxiety of reanimation, it would be unfair to suggest that these fears have similar origins. By viewing the historical context of each society, it is evident that
Allusions In Frankenstein
Reanimating the dead has been a plot point in various horror movies and shows. Zombies and the undead are spectacles in such media, but the original horror story is Frankenstein, whose gothic nature set the standard for other horror novels to come, and called into question many moral ideas. In the novel Frankenstein, Mary Shelly emphasizes the ironic nature of Victor's love of his science and making the creature in contrast to his disdain for the creature in order to demonstrate that man's pursuit of knowledge is not innately good. This is apparent through Frankenstein's detailed description of the creature, his symbolic dream, and an allusion to another work of fiction. The imagery of the creature through Victor's perspective serves to illustrate
Sympathy In Frankenstein
In the 1818 edition of Mary Shelley's Frankenstein, we follow the story of a scientist, Victor, who creates a being from the body parts of dead animals and humans. Victor learns that playing God comes with consequences when the creature comes to life and is not what he imagined it to be. We as the readers learn how the power of uninterrupted knowledge can corrupt a person and how neglect can lead someone to commit unfathomable crimes. Mary Shelley tests her audience's morality and lets them decide whom they think deserves pity and who they think is to blame for the destruction that takes place in her book.
Why Does Mary Shelley Use Of Personification In Frankenstein
Frankenstein by Mary Shelley is a gothic novel that tells the story of scientist, Victor Frankenstein, and his obsession with creating human life. This leads him to creating a gruesome monster made of body-parts stolen from grave yards, whom upon discovering his hideousness, the monster seeks revenge against his creator, causing Victor to regret the creation of his monster for the rest of his life. Shelley uses the literary elements of personification, imagery, and similes to give a vivid sense and visualization of Victor Frankenstein's thoughts and feelings as well as to allow us to delve deeper into the monster's actions and emotions. Throughout the novel, Shelley uses personification of various forces and objects to reflect the effect in Victor's actions.
Frankenstein Essay
Often we find that the knowledge we want to discover isn't easily acquired. Well in the gothic fiction Frankenstein, by Mary Shelly, a man named Victor creates a monster that will soon bring death and agony upon him and his family. Throughout this story, we find out that the pursuit of knowledge the monster hopes to gain is dangerous as evidenced by society, curiosity, and death. To begin, society causes the monster to become angry and take it out on others. The creature wants to be a part of society, and wants to be part of a loving family, but is rejected by the De Laceys.
Character Development In Frankenstein
The fictional horror novel of Mary Shelley's Frankenstein is driven by the accentuation of humanity's flaws. Even at the very mention of her work an archetypal monster fills one's imagination, coupled with visions of a crazed scientist to boot. Opening her novel with Robert Walton, the conduit of the story, he also serves as a character to parallel the protagonist's in many ways. As the 'protagonist' of the story, Victor Frankenstein, takes on the mantle of the deluded scientist, his nameless creation becomes the embodiment of a truly abandoned child – one left to fend for itself against the harsh reality posed by society. On the other hand, Walton also serves as a foil to Victor – he is not compulsive enough to risk what would be almost
Mary Shelley's Frankenstein: The Pursuit Of Knowledge
ENG-3U0 November 20 2015 Frankenstein: The Pursuit of Knowledge Throughout the course of their individual journeys, Victor Frankenstein's extreme passion for gaining knowledge about creating life, Robert Walton's curiosity to discover land beyond the North Pole and the monster's eagerness to obtain knowledge about humans was the principal cause of each of their suffering. As such, In Mary Shelley's Frankenstein, the pursuit of knowledge is a dangerous path which leads to suffering. Victor Frankenstein develops a keen interest in discovering knowledge about living beings which ultimately results in his personal suffering as well as others suffering. To begin with, Victor embarks on an assignment through combining body parts and following various
More about Frankenstein Tomb Raiders Essay
Related topics.
English-language films
Frankenstein
American films
Mary Shelley
The Harvard Gazette
Hope for progress survives terror and war, new study finds wide gap in sat/act test scores between wealthy, lower-income kids.
National & World Affairs
Panelists Tarek Masoud (from left), Amaney Jamal, David Makovsky, Khalil Shikaki, and Shai Feldman at Klarman Hall.
Photos by Niles Singer/Harvard Staff Photographer
Can the Israelis and Palestinians find peace? Scholars discuss — and debate — long history of conflict, prospects for a durable accord
By Christina Pazzanese Harvard Staff Writer
Date November 22, 2023 November 27, 2023
Scorecard reveals risk of dementia, stroke
A towering scholar-turned-diplomat, public intellectual
So what exactly makes Taylor Swift so great?
Headache or sore all over after bad night's sleep?
Scholars revisited the long history of Israel-Palestine conflict leading up to the Oct. 7 terror attack by Hamas and weighed potential steps toward peace before hundreds of Harvard community members at a recent Klarman Hall event.
"We're here because of dead civilians, Jewish and Arab," said moderator Tarek Masoud, faculty chair of the Middle East Initiative and Ford Foundation Professor of Democracy and Governance at Harvard Kennedy School , which co-hosted the Nov. 20 discussion  with Harvard Business School .
The third such gathering convened by the Middle East Initiative in recent weeks, the event, which unfolded as Israel and Hamas negotiated a cease fire and hostage deal, was an attempt to share scholarly expertise with students so they can make better sense of the crisis and perhaps contribute to a solution, Masoud said. Srikant Datar, dean of the Business School, urged attendees to approach the talk "with open-mindedness and a commitment to empathy and learning."
"If violence were going to solve this conflict, it would have already," said Amaney Jamal (center), dean of the Princeton School of Public and International Affairs.
It's important to separate the terror unleashed by Hamas from the plight of Palestinians in Gaza, said David Makovsky, a fellow at the Washington Institute for Near East Policy who served as senior adviser to the State Department's Special Envoy for Israeli-Palestinian Negotiations from 2013 to 2014.
"This was a deliberate decision by the Hamas leadership to do [these] atrocities," he said. "The people of Gaza did not commit these atrocities."
Hamas chose to attack at a moment when its leadership believed Israel had been weakened by internal strife over the overhaul of Israel's judiciary by Prime Minister Benjamin Netanyahu, according to Makovsky. Another key factor was the worry that a normalization pact between Saudi Arabia and Israel would be "game over" for the terror group, leaving Hamas isolated from the other Arab nations that had struck accords with Israel.
Panelists agreed that Hamas members are terrorists, not freedom fighters. They also agreed that Netanyahu has used Hamas in the past to help thwart peace efforts.
"The current Israeli government, led by Netanyahu, is the same government that has been trying for most of the last 16 years to create conditions, or to support conditions, that have essentially prevented any progress in that direction," said Khalil Shikaki, director of the Palestinian Center for Policy and Survey Research in Ramallah. "Hamas was very instrumental in providing that kind of environment."
At times, Masoud politely refereed passionate disagreements among the scholars over who did what during the decades that precipitated this crisis, further underscoring the enormous challenge facing those who wish to engage in reasoned debate on the subject.
On what the way forward looks like, the panelists were uncertain.
For Netanyahu, success in the short term would be to eliminate Hamas' fighting and governing capacity and to free the hostages held in Gaza, said Shai Feldman, a professor of Israeli politics and society at Brandeis University. But eventually, the Israeli people will force a "major reckoning" internally about the policies and strategies the prime minister and his allies adopted.
Asked what role the international community can play to facilitate peace, Feldman said that if Hamas is defeated, perhaps a regional coalition made up Egypt, Jordan, and/or Saudi Arabia could temporarily take control in Gaza and make an effort to rejuvenate the Palestinian Authority, which was pursuing a two-state solution with Israel before Hamas rose to power in 2006.
"If violence were going to solve this conflict, it would have already," said Amaney Jamal, dean of the Princeton School of Public and International Affairs and a daughter of Palestinian immigrants. "I would rather see our policies and efforts and the Palestinian Authority … make the message of peace and reconciliation far more attractive than any other message."
She added: "This starts with people seeing tangible changes on the ground, but also political leaders to step up and sanction their leaders when they're espousing violence and vitriol and hatred and the dehumanization of the other. We have been victims of this conflict since we were born. We would love to turn the page and be able to live with peace and dignity as Israelis, as Palestinians."
Skip to main content
Keyboard shortcuts for audio player
FAQ: Annual climate negotiations are about to start. Do they matter?
Michael Copley
Julia Simon
Nathan Rott
Lauren Sommer
Rebecca Hersher
Wind turbines generate electricity off the coast of England. World leaders will meet later this week in Dubai to discuss global efforts to reduce emissions of planet-warming pollution and transition to renewable energy sources. Frank Augstein/AP hide caption
Wind turbines generate electricity off the coast of England. World leaders will meet later this week in Dubai to discuss global efforts to reduce emissions of planet-warming pollution and transition to renewable energy sources.
A major, annual international climate meeting kicks off later this week in Dubai, in the United Arab Emirates.
World leaders are meeting from Nov. 30 to Dec. 12 to discuss the effects of climate change, efforts to reduce greenhouse gas emissions and the increasingly pressing question of who will pay for the costs of a hotter planet.
Attendance at the annual negotiations has ballooned and hit an estimated 45,000 people last year. Thousands of climate scientists, mayors, activists, corporate executives and representatives of major oil companies will also fly to the petroleum-dependent host country to attend hundreds of side events.
The meeting comes at the close of the hottest year ever recorded on Earth. Extreme weather is killing people around the world. And while it's still possible for humans to avoid catastrophic climate change effects — such as mass extinctions and runaway sea level rise by the end of this century — it is only possible if greenhouse gas pollution falls dramatically and immediately, scientists warn.
Meanwhile, a fight is brewing over whether the countries most responsible for causing climate change will follow through on promises to help the most vulnerable countries foot the bill for adapting to a hotter world.
Here's what you need to know about what's at stake and what to expect.
Why is this meeting happening and what is it supposed to achieve?
This meeting happens every year and is arranged by the branch of the United Nations that handles global negotiations about climate change. In U.N.-speak, the climate meeting is called the Conference of the Parties, or COP. This is the 28th Conference of the Parties, so it's called COP28.
At the end of the 2015 COP meeting, world leaders signed the landmark Paris climate agreement.
The Paris Agreement requires virtually every country on Earth to pledge how much they'll cut planet-warming pollution and update those plans every few years. The goal is to limit global warming to well below 2 degrees Celsius compared to temperatures in the late 1800s, and ideally no more than 1.5 degrees Celsius.
This year, world leaders are required to review humanity's collective progress toward that goal. And the situation is not good.
A U.N. analysis released this month found that global greenhouse gas emissions are still rising, and the planet is on track for at least 2.5 degrees Celsius of warming by the end of the century. And while it's still possible to stay below 2 degrees of warming — and every tenth of a degree of warming the world avoids will save lives — scientists warn that the 1.5 degree target is slipping away .
These meetings have been happening for 30 years, and it feels like climate change is only getting worse. Do they really matter?
Last year's COP27 meeting in Egypt ended with a watered-down agreement that left out language calling for a phaseout of all fossil fuels — the biggest driver of global warming.
The summits have become a circus, "with the petrostates as the ringmasters" and everyone else as "the clowns," Sandrine Dixson-Declève wrote last year , as co-president of The Club of Rome, a nonprofit in Switzerland that works on climate change.
The problem, Dixson-Declève told NPR, is combining international negotiations with a trade show. The number of lobbyists who attend the events has soared, she says, and civil society groups struggle to afford the cost of reserving pavilion space in the COP conference hall.
"Some are actually given easier access than others because they can pay for it. And that means that those that have pavilions might be able to invite certain governments to come and have a conversation," Dixson-Declève says. "It may not seem like direct lobbying, but it is potentially indirect lobbying, depending on where the conversation goes. So I think it's incredibly important that we take into consideration this aspect, which has created a very unfair playing field."
Yet the COP meetings remain crucial events for activists and poor countries hit hardest by climate-fueled disasters.
"One of the big values of the U.N. process, actually, is that everybody's at the table," says David Waskow, director of the International Climate Initiative at the World Resources Institute.
The meetings are not "a panacea," Waskow adds, but they "give us a sense of the direction we need to travel in and also can be a catalyst."
Rishikesh Ram Bhandary, assistant director of the Global Economic Governance Initiative at Boston University, says he understands the public's frustration with the climate talks. Part of it seems to stem from a mismatch between the U.N.'s multilateral process, which ensures every country has a say but often delivers incremental progress, and the urgency people feel as the impacts of climate change get worse.
That tension has only grown as the United Arab Emirates, a big oil producer, prepares to host this year's meeting.
Given its knowledge of oil and gas, the UAE has a chance to chart a practical but ambitious path to move the world off of fossil fuels, Dixson-Declève says.
"That would be the perfect scenario," she says.
But the world seems to be moving in the opposite direction. António Guterres, the U.N. secretary-general, said earlier in November that governments "are literally doubling down on fossil fuel production."
What will be a contentious topic at these talks?
One of the biggest debates will be over compensation that wealthier countries could pay to nations hardest hit by climate change. It's known as "loss and damage." Lower-income countries bear the brunt of climate impacts, such as floods, fires and drought that cause billions of dollars in destruction. But they have contributed little to the planetary warming driving those disasters.
Countries like the U.S. and those in Europe built their wealth through fossil fuel use and are responsible for most of the heat-trapping emissions in the atmosphere today.
For years, developing nations have argued that they're owed for the damage caused by climate change. Loss and damage funding could be used to prepare for future impacts, like building infrastructure or relocating communities , as well as compensating them for irreplaceable cultural resources that have been lost.
At the 2022 climate summit, countries made a historic agreement to create a fund especially for that purpose. Since then, negotiations have been bumpy. Countries have argued about which nations should pay into the fund, which should be eligible to receive funding and where the fund is housed.
Right now, the plan is for the World Bank to house the "loss and damage" fund temporarily. But global leaders would need to sign off on that plan at the COP28 talks. And some developing countries are concerned about the plan, because it only urges, not requires, richer countries to contribute funding.
Rescuers search for people after a landslide in India in August that was caused by torrential rains. Climate-driven disasters are particularly destructive in places that are not wealthy, and such disasters can set off cycles of destruction, debt and further vulnerability. Pradeep Kumar/AP hide caption
Rescuers search for people after a landslide in India in August that was caused by torrential rains. Climate-driven disasters are particularly destructive in places that are not wealthy, and such disasters can set off cycles of destruction, debt and further vulnerability.
Why is money such a big topic at the meeting?
Industrialized countries have pledged $100 billion annually to developing countries to help them adapt to global warming and move away from fossil fuels, but studies suggest much more money is needed.
"The needs for climate finance are much, much higher — more on the order of a trillion dollars per year," says Laura Kuhl, assistant professor of public policy and international affairs at Northeastern University.
A recent assessment from the Organization for Economic Co-operation and Development says developing countries will need at least $2.4 trillion each year by 2026.
This money — called "climate finance" — can help developing countries switch from planet-heating fossil fuels to clean energy. It also includes money for adapting to climate change.
Stacy-ann Robinson, an associate professor of environmental studies at Colby College, says you can't talk about climate finance without talking about climate justice.
"Countries in the Global South," Robinson says, "are saying, 'Listen, we contributed the least to historical greenhouse gas emissions, but based on a number of factors — environmental and otherwise — we will be impacted the most.'"
That's why back in 2009 at the climate conference in Copenhagen, Denmark, industrialized nations announced that they would take the lead on climate finance. They pledged that by 2020, they would give $100 billion each year toward funding climate adaptation and reducing fossil fuel use in the Global South.
They missed the 2020 goal. And although industrialized nations may have finally reached the $100 billion mark in 2022, in Dubai the discussions will center on how to get closer to the trillion dollar range. This will involve engaging countries, institutions like the World Bank and the IMF, and the private sector.
How do wars in the Middle East and Ukraine affect climate talks this year?
They won't help. Climate diplomacy is already contentious. The conflicts in Ukraine and the Middle East are further complicating, if not worsening, diplomatic relations among some of the world's largest historic contributors to climate change — namely, the United States, Russia and China.
U.N. Secretary-General Guterres acknowledged the problem in recent remarks, saying that it's clear that world leaders face "distractions" from addressing climate change.
Russia's invasion of Ukraine has trashed its relations with the U.S. and the European Union, which have been providing Ukraine with billions of dollars in aid and weaponry.
At last year's climate talks, representatives from developing countries raised questions about why rich countries like the U.S. have been quick to deliver weapons, while slow-walking funds for climate adaptation and clean energy.
Those concerns are likely to come up again in Dubai, as the U.S. is now delivering billions of dollars more to Israel.
Israel's continued bombardment of the Gaza Strip is also raising the ire of other countries in the Middle East and Global South, and a broader regional conflict could cause chaos in the world's energy markets.
All of this makes it more difficult for world leaders to maintain consensus and focus on addressing the global issue of human-caused climate change.
Correction Nov. 27, 2023
An earlier version of this story described Dubai as the capital of the United Arab Emirates. The capital is Abu Dhabi.
United Nations
global warming
climate change

Suggestions
Frankenstein
The Handmaid's Tale
The Picture of Dorian Gray
Please wait while we process your payment
Reset Password
Your password reset email should arrive shortly..
If you don't see it, please check your spam folder. Sometimes it can end up there.
Something went wrong
Log in or create account.
Be between 8-15 characters.
Contain at least one capital letter.
Contain at least one number.
Be different from your email address.
By signing up you agree to our terms and privacy policy .
Don't have an account? Subscribe now
Create Your Account
Sign up for your FREE 7-day trial
Ad-free experience
Note-taking
Flashcards & Quizzes
AP® English Test Prep
Plus much more
Already have an account? Log in
Choose Your Plan
Group Discount
$4.99 /month + tax
$24.99 /year + tax
Save over 50% with a SparkNotes PLUS Annual Plan!
Purchasing SparkNotes PLUS for a group?
Get Annual Plans at a discount when you buy 2 or more!
$24.99 $18.74 / subscription + tax
Subtotal $37.48 + tax
Save 25% on 2-49 accounts
Save 30% on 50-99 accounts
Want 100 or more? Contact us for a customized plan.
Payment Details
Payment Summary
SparkNotes Plus
Change
You'll be billed after your free trial ends.
7-Day Free Trial
Not Applicable
Renews December 10, 2023 December 3, 2023
Discounts (applied to next billing)
SNPLUSROCKS20 | 20% Discount
This is not a valid promo code.
Discount Code (one code per order)
SparkNotes PLUS Annual Plan - Group Discount
SparkNotes Plus subscription is $4.99/month or $24.99/year as selected above. The free trial period is the first 7 days of your subscription. TO CANCEL YOUR SUBSCRIPTION AND AVOID BEING CHARGED, YOU MUST CANCEL BEFORE THE END OF THE FREE TRIAL PERIOD. You may cancel your subscription on your Subscription and Billing page or contact Customer Support at [email protected] . Your subscription will continue automatically once the free trial period is over. Free trial is available to new customers only.
For the next 7 days, you'll have access to awesome PLUS stuff like AP English test prep, No Fear Shakespeare translations and audio, a note-taking tool, personalized dashboard, & much more!
You've successfully purchased a group discount. Your group members can use the joining link below to redeem their group membership. You'll also receive an email with the link.
Members will be prompted to log in or create an account to redeem their group membership.
Thanks for creating a SparkNotes account! Continue to start your free trial.
Your PLUS subscription has expired
We'd love to have you back! Renew your subscription to regain access to all of our exclusive, ad-free study tools.
Get 50% off PLUS! Your Annual plan, at a discount. One week only!
Start the school year strong with SparkNotes PLUS!
Start the school year strong with PLUS!
See discount terms and conditions .
Mary Shelley
Study Guide
Mastery Quizzes
Infographic
Frankenstein is a novel by Mary Shelley that was first published in 1818 .
Read one-minute Sparklet summaries, the detailed chapter-by-chapter Summary & Analysis, the Full Book Summary, or the Full Book Analysis of Frankenstein .
Sparklet Chapter Summaries
Summary & Analysis
Preface & Letters 1–4
Chapters 1 & 2
Chapters 3–5
Chapters 6-8
Chapters 9 & 10
Chapters 11 & 12
Chapters 13 & 14
Chapters 15–17
Chapters 18-20
Chapters 21-23
Chapter 24 & Walton, in Continuation
Full Book Summary
Full Book Analysis
Video Summary
See a complete list of the characters in Frankenstein and in-depth analyses of Victor Frankenstein, The Monster, Robert Walton, Elizabeth Lavenza, and Henry Clerval.
Character List
Victor Frankenstein
The Monster
Robert Walton
Elizabeth Lavenza
Henry Clerval
Literary Devices
Here's where you'll find analysis of the literary devices in Frankenstein , from the major themes to motifs, symbols, and more.
Protagonist
Point of View
Foreshadowing
Metaphors & Similes
Questions & Answers
Explore our selection of frequently asked questions about Frankenstein and find the answers you need.
Why does Frankenstein create the Monster?
Why does the Monster want revenge?
How does the Monster learn to speak and read?
Why does Frankenstein destroy the Monster's female companion?
Why does Walton turn the ship around?
Why is Walton trying to reach the North Pole?
Why does Frankenstein run away from his Monster?
Why does the Monster kill William?
How does Frankenstein figure out that the Monster killed William?
Why does Frankenstein remain quiet during Justine's trial?
Why does Frankenstein first agree to make his Monster a companion?
Why do the townspeople accuse Frankenstein of murdering Clerval?
Why does Frankenstein leave Elizabeth alone on their wedding night?
Does the Monster die?
Does Frankenstein learn from his mistake in creating the Monster?
Find the quotes you need to support your essay or refresh your memory of Frankenstein .
Important Quotes Explained
Natural Goodness
Preface & Letters 1-4
Chapters 3-5
Chapters 15-17
By Character
Light and Fire
The Arctic Ice
Quick Quizzes
Test your knowledge of Frankenstein with quizzes about every section, major characters, themes, symbols, and more.
Preface and Letters 1-4
Chapters 1-2
Chapters 9-10
Chapters 11-12
Chapters 13-14
Chapter 24 and Walton, in Continuation
Analysis of Major Characters
Themes, Motifs, and Symbols
Get ready to ace your Frankenstein paper with our suggested essay topics, helpful essays about historical and literary context, a sample A+ student essay, and more.
Historical Context Essay: Frankenstein & the Scientific Revolution
Literary Context Essay: Mary Shelley & Romanticism
Central Idea Essay: Is the Monster in Frankenstein Good?
A+ Student Essay: The Impact of the Monster's Eloquence
What Does the Ending Mean?
Mini Essays
Suggested Essay Topics
Further Study
Go further in your study of Frankenstein with background information on Mary Shelley and the novel, movie adaptations, and links to resources on the web, and suggestions for further reading.
Mary Shelley and Frankenstein Background
Movie Adaptations
Related Links
Suggestions for Further Reading
Frankenstein SparkNotes Literature Guide
View all Available Study Guides
Take a Study Break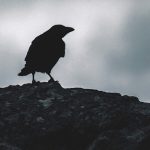 QUIZ: Is This a Taylor Swift Lyric or a Quote by Edgar Allan Poe?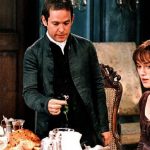 The 7 Most Embarrassing Proposals in Literature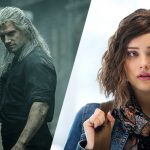 The 6 Best and Worst TV Show Adaptations of Books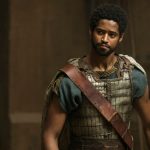 QUIZ: Which Greek God Are You?