Guide on How to Write a 5 Paragraph Essay Effortlessly
Defining What Is a 5 Paragraph Essay
Have you ever been assigned a five-paragraph essay and wondered what exactly it means? Don't worry; we all have been there. A five-paragraph essay is a standard academic writing format consisting of an introduction, three body paragraphs, and a conclusion.
In the introduction, you present your thesis statement, which is the main idea or argument you will discuss in your essay. The three body paragraphs present a separate supporting argument, while the conclusion summarizes the main points and restates the thesis differently.
While the five-paragraph essay is a tried and true format for many academic assignments, it's important to note that it's not the only way to write an essay. In fact, some educators argue that strict adherence to this format can stifle creativity and limit the development of more complex ideas.
However, mastering the five-paragraph essay is a valuable skill for any student, as it teaches the importance of structure and organization in writing. Also, it enables you to communicate your thoughts clearly and eloquently, which is crucial for effective communication in any area. So the next time you're faced with a five-paragraph essay assignment, embrace the challenge and use it as an opportunity to hone your writing skills.
And if you find it difficult to put your ideas into 5 paragraphs, ask our professional writing service - 'please write my essay ,' and consider it done.
How to Write a 5 Paragraph Essay: General Tips
If you are struggling with how to write a 5 paragraph essay, don't worry! It's a common format that many students learn in their academic careers. Here are some tips from our admission essay writing service to help you write a successful five paragraph essay example:
Start with a strong thesis statement : Among the 5 parts of essay, the thesis statement can be the most important. It presents the major topic you will debate throughout your essay while being explicit and simple.
Use topic sentences to introduce each paragraph : The major idea you will address in each of the three body paragraphs should be established in a concise subject sentence.
Use evidence to support your arguments : The evidence you present in your body paragraphs should back up your thesis. This can include facts, statistics, or examples from your research or personal experience.
Include transitions: Use transitional words and phrases to make the flow of your essay easier. Words like 'although,' 'in addition,' and 'on the other hand' are examples of these.
Write a strong conclusion: In addition to restating your thesis statement in a new way, your conclusion should highlight the key ideas of your essay. You might also leave the reader with a closing idea or query to reflect on.
Edit and proofread: When you've completed writing your essay, thoroughly revise and proofread it. Make sure your thoughts are brief and clear and proofread your writing for grammatical and spelling mistakes.
By following these tips, you can write strong and effective five paragraph essays examples that will impress your teacher or professor.
5 Paragraph Essay Format
Let's readdress the five-paragraph essay format and explain it in more detail. So, as already mentioned, it is a widely-used writing structure taught in many schools and universities. A five-paragraph essay comprises an introduction, three body paragraphs, and a conclusion, each playing a significant role in creating a well-structured and coherent essay.
The introduction serves as the opening paragraph of the essay and sets the tone for the entire piece. It should captivate the reader's attention, provide relevant background information, and include a clear and concise thesis statement that presents the primary argument of the essay. For example, if the essay topic is about the benefits of exercise, the introduction may look something like this:
'Regular exercise provides numerous health benefits, including increased energy levels, improved mental health, and reduced risk of chronic diseases.'
The body paragraphs are the meat of the essay and should provide evidence and examples to support the thesis statement. Each body paragraph should begin with a subject sentence that states the major idea of the paragraph. Then, the writer should provide evidence to support the topic sentence. This evidence can be in the form of statistics, facts, or examples. For instance, if the essay is discussing the health benefits of exercise, a body paragraph might look like this:
'One of the key benefits of exercise is improved mental health. Regular exercise has been demonstrated in studies to lessen depressive and anxious symptoms and enhance mood.'
The essay's final paragraph, the conclusion, should repeat the thesis statement and summarize the essay's important ideas. A concluding idea or query might be included to give the reader something to ponder. For example, a conclusion for an essay on the benefits of exercise might look like this:
'In conclusion, exercise provides numerous health benefits, from increased energy levels to reduced risk of chronic diseases. We may enhance both our physical and emotional health and enjoy happier, more satisfying lives by including exercise into our daily routines.'
Overall, the 5 paragraph essay format is useful for organizing thoughts and ideas clearly and concisely. By following this format, writers can present their arguments logically and effectively, which is easy for the reader to follow.
Types of 5 Paragraph Essay 
There are several types of five-paragraph essays, each with a slightly different focus or purpose. Here are some of the most common types of five-paragraph essays:
Narrative essay : A narrative essay tells a story or recounts a personal experience. It typically includes a clear introductory paragraph, body sections that provide details about the story, and a conclusion that wraps up the narrative.
Descriptive essay: A descriptive essay uses sensory language to describe a person, place, or thing. It often includes a clear thesis statement that identifies the subject of the description and body paragraphs that provide specific details to support the thesis.
Expository essay: An expository essay offers details or clarifies a subject. It usually starts with a concise introduction that introduces the subject, is followed by body paragraphs that provide evidence and examples to back up the thesis, and ends with a summary of the key points.
Persuasive essay: A persuasive essay argues for a particular viewpoint or position. It has a thesis statement that is clear, body paragraphs that give evidence and arguments in favor of it, and a conclusion that summarizes the important ideas and restates the thesis.
Compare and contrast essay: An essay that compares and contrasts two or more subjects and looks at their similarities and differences. It usually starts out simply by introducing the topics being contrasted or compared, followed by body paragraphs that go into more depth on the similarities and differences, and a concluding paragraph that restates the important points.
Each type of five-paragraph essay has its own unique characteristics and requirements. When unsure how to write five paragraph essay, writers can choose the most appropriate structure for their topic by understanding the differences between these types.
5 Paragraph Essay Example Topics
Here are some potential topics for a 5 paragraph essay example. These essay topics are just a starting point and can be expanded upon to fit a wide range of writing essays and prompts.
The benefits of regular exercise
The impact of social media on relationships
The advantages and disadvantages of online learning
The importance of a healthy diet
The effects of climate change on the planet
The role of technology in modern society
The impact of video games on children and teenagers
The value of a college education
The causes and effects of stress
The role of art in society
The effects of smoking on health
The benefits of volunteering in the community
The importance of time management skills
The impact of music on mood and emotions
The causes and effects of bullying in schools
The significance of cultural diversity in society
The role of sports in promoting physical and mental health
The effects of sleep deprivation on the body and mind
The importance of financial literacy skills
The impact of travel on personal growth and development
Don't Let Essay Writing Stress You Out!
Order a high-quality, custom-written paper from our professional writing service and take the first step towards academic success!
General Grading Rubric for a 5 Paragraph Essay
The following is a general grading rubric that can be used to evaluate a five-paragraph essay:
Content (40%)
A thesis statement is clear and specific
The main points are well-developed and supported by evidence
Ideas are organized logically and coherently
Evidence and examples are relevant and support the main points
The essay demonstrates a strong understanding of the topic
Organization (20%)
The introduction effectively introduces the topic and thesis statement
Body paragraphs are well-structured and have clear topic sentences
Transitions between paragraphs are smooth and effective
The concluding sentence effectively summarizes the main points and restates the thesis statement
Language and Style (20%)
Writing is clear, concise, and easy to understand
Language is appropriate for the audience and purpose
Vocabulary is varied and appropriate
Grammar, spelling, and punctuation are correct
Critical Thinking (20%)
Student demonstrate an understanding of the topic beyond surface-level knowledge
Student present a unique perspective or argument
Student show evidence of critical thinking and analysis
Students write well-supported conclusions
Considering the above, the paper should demonstrate a thorough understanding of the topic, clear organization, strong essay writing skills, and critical thinking. By using this grading rubric, the teacher can evaluate the essay holistically and provide detailed feedback to the student on areas of strength and areas for improvement.
Five Paragraph Essay Examples
Wrapping up: things to remember.
In conclusion, writing a five paragraph essay example can seem daunting at first, but it doesn't have to be a difficult task. Following these simple steps and tips, you can break down the process into manageable parts and create a clear, concise, and well-organized essay.
Remember to start with a strong thesis statement, use topic sentences to guide your paragraphs, and provide evidence and analysis to support your ideas. Don't forget to revise and proofread your work to make sure it is error-free and coherent. With time and practice, you'll be able to write a 5 paragraph essay with ease and assurance. Whether you're writing for school, work, or personal projects, these skills will serve you well and help you to communicate your ideas effectively.
Meanwhile, you can save time and reduce the stress associated with academic assignments by trusting our research paper writing services to handle the writing for you. So go ahead, buy an essay , and see how easy it can be to meet all of your professors' complex requirements!
Ready to Take the Stress Out of Essay Writing? 
Order your 5 paragraph essay today and enjoy a high-quality, custom-written paper delivered promptly
Related Articles
The Ultimate Guide to the 5-Paragraph Essay
PeopleImages / Getty Images
M.Ed., Education Administration, University of Georgia
B.A., History, Armstrong State University
A five-paragraph essay is a prose composition that follows a prescribed format of an introductory paragraph, three body paragraphs, and a concluding paragraph, and is typically taught during primary English education and applied on standardized testing throughout schooling.
Learning to write a high-quality five-paragraph essay is an essential skill for students in early English classes as it allows them to express certain ideas, claims, or concepts in an organized manner, complete with evidence that supports each of these notions. Later, though, students may decide to stray from the standard five-paragraph format and venture into writing an exploratory essay instead.
Still, teaching students to organize essays into the five-paragraph format is an easy way to introduce them to writing literary criticism, which will be tested time and again throughout their primary, secondary, and further education.
Writing a Good Introduction
The introduction is the first paragraph in your essay, and it should accomplish a few specific goals: capture the reader's interest, introduce the topic, and make a claim or express an opinion in a thesis statement.
It's a good idea to start your essay with a hook (fascinating statement) to pique the reader's interest, though this can also be accomplished by using descriptive words, an anecdote, an intriguing question, or an interesting fact. Students can practice with creative writing prompts to get some ideas for interesting ways to start an essay.
The next few sentences should explain your first statement, and prepare the reader for your thesis statement, which is typically the last sentence in the introduction. Your thesis sentence should provide your specific assertion and convey a clear point of view, which is typically divided into three distinct arguments that support this assertation, which will each serve as central themes for the body paragraphs.
Writing Body Paragraphs
The body of the essay will include three body paragraphs in a five-paragraph essay format, each limited to one main idea that supports your thesis.
To correctly write each of these three body paragraphs, you should state your supporting idea, your topic sentence, then back it up with two or three sentences of evidence. Use examples that validate the claim before concluding the paragraph and using transition words to lead to the paragraph that follows — meaning that all of your body paragraphs should follow the pattern of "statement, supporting ideas, transition statement."
Words to use as you transition from one paragraph to another include: moreover, in fact, on the whole, furthermore, as a result, simply put, for this reason, similarly, likewise, it follows that, naturally, by comparison, surely, and yet.
Writing a Conclusion
The final paragraph will summarize your main points and re-assert your main claim (from your thesis sentence). It should point out your main points, but should not repeat specific examples, and should, as always, leave a lasting impression on the reader.
The first sentence of the conclusion, therefore, should be used to restate the supporting claims argued in the body paragraphs as they relate to the thesis statement, then the next few sentences should be used to explain how the essay's main points can lead outward, perhaps to further thought on the topic. Ending the conclusion with a question, anecdote, or final pondering is a great way to leave a lasting impact.
Once you complete the first draft of your essay, it's a good idea to re-visit the thesis statement in your first paragraph. Read your essay to see if it flows well, and you might find that the supporting paragraphs are strong, but they don't address the exact focus of your thesis. Simply re-write your thesis sentence to fit your body and summary more exactly, and adjust the conclusion to wrap it all up nicely.
Practice Writing a Five-Paragraph Essay
Students can use the following steps to write a standard essay on any given topic. First, choose a topic, or ask your students to choose their topic, then allow them to form a basic five-paragraph by following these steps:
Decide on your basic thesis , your idea of a topic to discuss.
Decide on three pieces of supporting evidence you will use to prove your thesis.
Write an introductory paragraph, including your thesis and evidence (in order of strength).
Write your first body paragraph, starting with restating your thesis and focusing on your first piece of supporting evidence.
End your first paragraph with a transitional sentence that leads to the next body paragraph.
Write paragraph two of the body focussing on your second piece of evidence. Once again make the connection between your thesis and this piece of evidence.
End your second paragraph with a transitional sentence that leads to paragraph number three.
Repeat step 6 using your third piece of evidence.
Begin your concluding paragraph by restating your thesis. Include the three points you've used to prove your thesis.
End with a punch, a question, an anecdote, or an entertaining thought that will stay with the reader.
Once a student can master these 10 simple steps, writing a basic five-paragraph essay will be a piece of cake, so long as the student does so correctly and includes enough supporting information in each paragraph that all relate to the same centralized main idea, the thesis of the essay.
Limitations of the Five-Paragraph Essay
The five-paragraph essay is merely a starting point for students hoping to express their ideas in academic writing; there are some other forms and styles of writing that students should use to express their vocabulary in the written form.
According to Tory Young's "Studying English Literature: A Practical Guide":
"Although school students in the U.S. are examined on their ability to write a five-paragraph essay , its raison d'être is purportedly to give practice in basic writing skills that will lead to future success in more varied forms. Detractors feel, however, that writing to rule in this way is more likely to discourage imaginative writing and thinking than enable it. . . . The five-paragraph essay is less aware of its audience and sets out only to present information, an account or a kind of story rather than explicitly to persuade the reader."
Students should instead be asked to write other forms, such as journal entries, blog posts, reviews of goods or services, multi-paragraph research papers, and freeform expository writing around a central theme. Although five-paragraph essays are the golden rule when writing for standardized tests, experimentation with expression should be encouraged throughout primary schooling to bolster students' abilities to utilize the English language fully.
How To Write an Essay
How to Write a Great Essay for the TOEFL or TOEIC
Write an Attention-Grabbing Opening Sentence for an Essay
How to Write and Format an MBA Essay
How to Structure an Essay
How to Help Your 4th Grader Write a Biography
Definition and Examples of Body Paragraphs in Composition
What Is Expository Writing?
What an Essay Is and How to Write One
Paragraph Writing
3 Changes That Will Take Your Essay From Good To Great
An Introduction to Academic Writing
Tips on How to Write an Argumentative Essay
The Five Steps of Writing an Essay
How to Write a Solid Thesis Statement
The Introductory Paragraph: Start Your Paper Off Right
By clicking "Accept All Cookies", you agree to the storing of cookies on your device to enhance site navigation, analyze site usage, and assist in our marketing efforts.
Structuring the Five-Paragraph Essay: Examples of Five-Paragraph Essays
Examples of Five-Paragraph Essays
Grammar Tips
Grammar Bytes
This grammar review site includes detailed terms, interactive exercises, handouts, PowerPoints, daily Twitter practice, videos, teacher resources, and more!
Sample of a Persuasive / Argumentative Five-Paragraph Essay
A cat is a man's best friend.
This model essay is a good example of an Argumentative (or Persuasive) Essay.
A Cat is a A Man's Best Friend Compare & Contrast / Argument (Persuasive) Essay
SAMPLE PROCESS ESSAY
Sample Process Essay with NOTES
<< Previous: Home
Last Updated: Oct 16, 2023 2:04 PM
URL: https://monroecollege.libguides.com/5_Par_Essay
Research Guides |
Databases |
PRO Courses Guides New Tech Help Pro Expert Videos About wikiHow Pro Upgrade Sign In
EDIT Edit this Article
EXPLORE Tech Help Pro About Us Random Article Quizzes Request a New Article Community Dashboard This Or That Game Popular Categories Arts and Entertainment Artwork Books Movies Computers and Electronics Computers Phone Skills Technology Hacks Health Men's Health Mental Health Women's Health Relationships Dating Love Relationship Issues Hobbies and Crafts Crafts Drawing Games Education & Communication Communication Skills Personal Development Studying Personal Care and Style Fashion Hair Care Personal Hygiene Youth Personal Care School Stuff Dating All Categories Arts and Entertainment Finance and Business Home and Garden Relationship Quizzes Cars & Other Vehicles Food and Entertaining Personal Care and Style Sports and Fitness Computers and Electronics Health Pets and Animals Travel Education & Communication Hobbies and Crafts Philosophy and Religion Work World Family Life Holidays and Traditions Relationships Youth
Browse Articles
Learn Something New
Quizzes Hot
This Or That Game New
Train Your Brain
Explore More
Support wikiHow
About wikiHow
Log in / Sign up
Education and Communications
College University and Postgraduate
Academic Writing
How to Write a Five Paragraph Essay
Last Updated: January 20, 2023 Fact Checked
This article was co-authored by Jake Adams and by wikiHow staff writer, Danielle Blinka, MA, MPA . Jake Adams is an academic tutor and the owner of Simplifi EDU, a Santa Monica, California based online tutoring business offering learning resources and online tutors for academic subjects K-College, SAT & ACT prep, and college admissions applications. With over 14 years of professional tutoring experience, Jake is dedicated to providing his clients the very best online tutoring experience and access to a network of excellent undergraduate and graduate-level tutors from top colleges all over the nation. Jake holds a BS in International Business and Marketing from Pepperdine University. There are 9 references cited in this article, which can be found at the bottom of the page. This article has been fact-checked, ensuring the accuracy of any cited facts and confirming the authority of its sources. This article has been viewed 518,196 times.
Five paragraph essays are a common assignment throughout your school career, especially in high school and college. Since any subject can include a five paragraph essay, you'll want to be good at writing them. Luckily, five-paragraph essays are really easy to write if you know the expected format and give yourself the time you need to write it. To write your five paragraph essay, draft your introduction, develop three body paragraphs, write your conclusion, and revise and edit your essay.
Drafting Your Introduction
For example, you could phrase your hook like this: Nature's life cycle is often used as a metaphor to convey ideas about the passage of life.
If you are writing a persuasive essay, don't include your stance in your hook.
Don't say "In this essay" or "I am going to show." Instead, use the "show, don't tell" technique using descriptive language.
It's often easiest to come up with your hook after you write the rest of your essay. If you're struggling to come up with one, use a basic placeholder and then create a better hook when you revise your essay.
Don't reveal your main points yet.
For example, you could say something like this: While spring compares with birth, summer can symbolize maturity, with fall and winter showing a descent toward death.
This sentence depends on what type of paper you're writing. If it's an argumentative paper, introduce both sides of the argument. In an informative paper, mention the central idea and focus.
As an example, you could narrow your topic like this: Writers often use nature metaphors in their work to show themes about life, such as the blossoming of youth.
For example, your thesis could read like this: In the poem "Raspberries," the author shows youth through the ripening berries, summer blossoming, and blushing color of the fruit.
Each of the three examples provided in the thesis will become the topic of a body paragraph. For the example thesis, you would have body paragraphs about ripening berries, summer blossoming, and the blushing color of the fruit.
Developing Three Body Paragraphs
You should include three body paragraphs, one for each supporting point.
Your topic sentence is like a mini-thesis for just that paragraph.
Use a quote related to your thesis and analyze it in the body paragraph. If you use a topic sentence, put the quote next.
For example, your topic sentence could look like this: Ripening berries show youth in the poem "Raspberries" by reaching maturity and becoming ready for picking.
Each paragraph should contain two to three examples or pieces of evidence.
If you use research, cite your sources in the appropriate format that your instructor specifies.
Include two to three sentences of commentary for each example or piece of evidence.
Depending on the type of evidence or examples, it's often best to alternate your evidence and commentary throughout the paragraph. For example, provide one example, then provide the commentary.
For example, you could wrap up your paragraph like this: As the girl plucks the ripe raspberries from the bush and eats them, her actions represent her own youth and readiness to be "plucked" by someone.
Drafting Your Conclusion
For example, you could restate your thesis like this: The poem "Raspberries" provides an allegorical representation of youth through a metaphor of ripening berries, summer blossoming, and blushing color of the fruit.
If you're a beginning writer, it's okay to start your conclusion with "In conclusion." However, if you're an advanced writer, avoid starting your conclusion with statements like "In conclusion," "To conclude," or "In the end."
Use an authoritative tone as you restate your arguments so that your reader walks away knowing that you are correct.
Include a call to action.
Provide a warning about what could happen if your stance is ignored.
Create an image in the reader's mind.
Include a quote.
Make a universal statement about life.
Revising and Editing Your Essay
Always reread your sentence to make sure that the word processor is suggesting the right word. If you've misspelled a word that is similar to another word, then it's possible that your spell check could suggest the wrong spelling, such as "then" instead of "than."
Look for errors that your spell checker missed.
If you can, ask someone else to proofread your paper. They will usually spot errors that you overlooked.
Combine choppy sentences.
Breakup long, convoluted sentences into shorter sentences.
Rewrite fragments and run-on sentences.
If you have cited sources, make sure that you include a reference page in the style chosen by your instructor.
Expert Q&A
Video . By using this service, some information may be shared with YouTube.
Never plagiarize an essay, which means copying someone's work or ideas without giving them credit. Your teacher will deny you credit for the essay, and you may also get a discipline consequence. Thanks Helpful 0 Not Helpful 0
You Might Also Like
↑ Jake Adams. Academic Tutor & Test Prep Specialist. Expert Interview. 20 May 2020.
↑ https://www.grammarly.com/blog/five-paragraph-essay/
↑ https://www.jscc.edu/academics/programs/writing-center/writing-resources/five-paragraph-essay.html
↑ https://writingcenter.unc.edu/tips-and-tools/college-writing/
↑ https://www.bucks.edu/media/bcccmedialibrary/pdf/FiveParagraphEssayOutlineJuly08_000.pdf
↑ https://www.ncbi.nlm.nih.gov/pmc/articles/PMC4789530/
↑ https://writingcenter.fas.harvard.edu/pages/ending-essay-conclusions
↑ https://owl.purdue.edu/owl/general_writing/the_writing_process/proofreading/proofreading_suggestions.html
↑ https://owl.purdue.edu/owl/general_writing/the_writing_process/proofreading/steps_for_revising.html
About This Article
To write a five paragraph essay, start with an introductory paragraph that includes a hook to capture your audience's attention, and a thesis that explains the main point you're trying to make. Then, use the next 3 paragraphs to explain 3 separate points that support your thesis. As you explain each point, use evidence from your research or examples in the text you're discussing. Finally, conclude your essay with a paragraph summing up the points you've made and telling the reader how those points support your thesis. For tips on how to revise your essay to improve the flow and formatting, read on! Did this summary help you? Yes No
Reader Success Stories
Mohamed Abdou
Nov 3, 2017
Did this article help you?
Suzanne Carlson
Jul 20, 2020
Hunter Fleming
Feb 16, 2017
Oct 6, 2016
Dave Seville
Mar 24, 2017
Featured Articles
Trending Articles
Watch Articles
Terms of Use
Privacy Policy
Do Not Sell or Share My Info
Not Selling Info
wikiHow Tech Help Pro:
Level up your tech skills and stay ahead of the curve
Essay Guides
Basics of Essay Writing
How to Write a 5 Paragraph Essay: Guide with Structure, Outline & Examples
How to Write a 5 Paragraph Essay: Guide with Structure, Outline & Examples
Table of contents
A 5-paragraph essay   is a common assignment in high school and college, requiring students to follow a standard structure. This essay format consists of five main components: an introduction paragraph, followed by 3 body paragraphs, and a final paragraph. Each paragraph serves a specific purpose and contributes to the overall coherence and organization of the essay.
Since this is one of the most popular assignments teachers give, you should be prepared to write using a five paragraph essay format. From structure and outline template to actual examples, we will explain how to write a 5 paragraph essay with ease. Follow our suggestions and you will be able to nail this task.
What Is a 5-Paragraph Essay: Definition
A 5-paragraph essay is as simple as it sounds: an essay composed of five paragraphs. It's made up of five distinct sections, namely an introduction , 3 body paragraphs and a concluding section . However, a 5 paragraph essay goes beyond just creating 5 individual sections. It's a method of organizing your thoughts and making them interconnected. 
Despite its straightforward 5-paragraph format, there's more going on beneath the surface. When writing a 5-paragraph essay, you should address the main objective of each part and arrange every section properly. 
Let's learn about each of these sections more in detail.
5-Paragraph Essay Structure 
A five-paragraph essay structure is often compared to a sandwich that has 3 distinct layers:
Introduction: This initial paragraph should introduce the main topic and tell what will be discussed further in the essay.
Body: This part consists of three body paragraphs, each focusing on a specific aspect of your subject.
Conclusion: The final paragraph rounds off the main points and offers key takeaways.
As you can notice, each of these sections plays an important role in creating the overall piece.
5-Paragraph Essay Outline & Template Example 
Imagine heading out for a journey in the woods without a map. You'd likely find yourself wandering aimlessly, right? Similarly, venturing into writing an essay without a solid essay outline is like stepping into the academic jungle without a guide. Most high school and college students ignore this step for the sake of time. But eventually they end up writing a five-paragraph essay that lacks a clear organization. 
It's impossible to figure out how to write a 5-paragraph essay without having a well-arranged outline in front. Here's a five-paragraph essay outline example showing subsections of each major part. 
5 Paragraph Essay Outline Example
Hook: Spark the reader's interest.
Brief background: Provide a general context or background.
Thesis statement: State the main argument or position.
Topic sentence: Introduce the main point of this paragraph.
Supporting evidence/example 1: Provide data, examples, quotes, or anecdotes supporting your point.
Analysis: Explain how your evidence supports your thesis.
Transition: Tie the paragraph together and link to the next paragraph.
Supporting evidence/example 2 : Provide further supporting evidence.
Analysis: Discuss how the evidence relates back to your thesis.
Transition: Summarize the point and smoothly shift to the next paragraph.
Topic sentence: Present the main idea of this paragraph.
Supporting evidence/example 3: Offer additional support for your thesis.
Analysis: Show how this backs up your main argument.
Transition: Sum up and signal the conclusion of the body section.
Thesis reiteration: Revisit your main argument accounting for the evidence provided.
Summary: Briefly go over the main points of your body paragraphs.
Final thoughts: Leave the reader with a parting thought or question to ponder.
How to Write a 5-Paragraph Essay Outline? 
When creating an outline for 5-paragraph essay, begin by identifying your topic and crafting a thesis statement. Your thesis statement should encapsulate your main argument. Identify 3 ideas that support your thesis to lay the foundation of your body section. For each point, think about examples and explanations that will help convince the reader of your perspective. Finally, plan what you will include in the concluding section. 
Throughout this process, remember that clarity and organization are key. While it's not necessary for your 5-paragraph outline to be "perfect", it is indeed important for it to be arranged logically. 
Below, you can spot an example of an outline created based on these instructions.
How to Write a 5 Paragraph Essay Step-by-Step?
There is nothing difficult about writing a 5-paragraph essay. All you need to do is to just start creating the first sentence. But for most of us, it;s easier said than done. For this reason, we prepared informative step-by-step guidelines on how to write a 5-paragraph essay that your teacher will like. 
As we navigate these stages, remember that good writing isn't a destination, it's a process. So grab your notebook (or laptop) and let's dive into the art of crafting your five-paragraph essay.
>> Learn more: How to Write an Essay
1. Understand the Task at Hand 
The initial step is to make sure you have a full grasp of your assignment instructions. How well you understand the given guidelines can either make or break your 5-paragraph essay. Take a few minutes to read through your instructor's requirements and get familiar with what you're supposed to do: 
What's your topic? Do you need to choose one yourself?
What essay type do you need to write – argumentative , expository or informative essay ?
What's your primary goal – persuade, analyze, descibe or inform?
How long should an essay be ? Is there any specific word count?
Understanding these crucial details will help you remain on course.
2. Research and Take Notes 
Now that you have a good idea of your assignment, it's time to roll up your sleeves and start researching. Spend some quality time gathering relevant resources to get acquainted with the discussed topic. Make sure you don;t refer to outdated resources. Always give a preference to credible, recent sources.
Read these sources carefully and jot down important facts – this is what will form the basis of your essay's body section. Also, you will need to save the online sources to cite them properly.
3. Develop Your Thesis Statement
We can't stress enough: your thesis statement will guide your entire essay. Write 1-2 sentences that convey your underlying idea. Keep in mind that your thesis  must be succinct. There is no need for long introductions or excessive details at this point.
4. Make an Outline 
A five-paragraph essay outline shows how your paper will be arranged. This visual structure can be represented using bullet points or numbers. You can come up with another format. But the main idea is to prepare a plan you are going to stick to during the writing process. 
Did you know that you can send an outline to professionals and have your essay written according to the structure. Order essay from academic experts should you need any assistance.
5. Write an Introduction Paragraph 
To start a 5-paragraph essay, compose an attention-grabbing statement, such as a question or fact. This is also known as an essay hook – an intriguing opening sentence. Its goal is to spark curiosity and draw your reader into your topic.
Next, you need to establish a background and show what;s under the curtains. Write 1-2 contextual sentences helping your reader understand the broad issue you're about to discuss.
Your 5-paragraph essay introduction won't be complete without a thesis statement – the heart of your writing. This 1 or 2-sentence statement clearly expresses the main point you will develop throughout your essay. Make sure your thesis is specific, debatable, and defensible.
A staggering report by the World Health Organization reveals that poor diet contributes to more disease than physical inactivity, alcohol, and smoking combined. In our fast-paced world, convenience often trumps health when it comes to food choices. With an alarming rise in obesity and diet-related illnesses, a closer look at our eating habits is more critical than ever. For this reason, adopting a healthy diet is essential for individual health, disease prevention, and overall wellbeing.
>> Read more: How to Start an Essay
6. Create a Body Part 
A body section of a standard 5-paragraph essay layout comprises 3 paragraphs. Each body paragraph should contain the most important elements of the discussion:  
Topic sentence
Detailed explanation
Supporting evidence from credible sources
Further exploration of examples
Transition.
Begin your body paragraph by introducing a separate aspect related to your thesis statement. For example, if you are writing about the importance of physical activity, your body paragraph may start this way: 
Regular exercise is essential for maintaining a healthy lifestyle. 
Don't just make a bold statement. You will need to expand on this idea and explain it in detail. You should also incorporate facts, examples, data, or quotes that back up your topic sentence. Your evidence should sound realistic. Try to draw the examples from personal experience or  recent news. On top of that, you should analyze how this evidence ties back to your overall argument. 
It's not a good idea to finish your body paragraph just like that. Add essay transition words to keep your five-paragraph paper cohesive. 
First and foremost, a healthy diet plays a pivotal role in maintaining individual health and vitality. A balanced diet, rich in fruits, vegetables, whole grains, and lean proteins, provides the essential nutrients our bodies need to function effectively. A research study by the American Heart Association found that individuals who adhered to a healthy eating pattern had a 25% lower risk of developing cardiovascular disease. This data emphasizes that a proper diet is not just about staying in shape. It directly affects critical health outcomes, impacting our susceptibility to serious health conditions like heart disease. While the implications of diet on personal health are substantial, the preventative power of healthy eating against disease is equally noteworthy, as we shall explore next.
>> Read more: How to Write a Body Paragraph
7. Write a Concluding Paragraph 
Wrapping up your 5-paragraph essay might seem like a breeze after developing your introductory and body parts. Yet, it's crucial to ensure your conclusion is equally impactful. Don't leave it to the reader to join the dots – restate your thesis statement to reinforce your main argument. Follow this by a brief recap of the 2-3 key points you've discussed in your essay.
The last taste should be the best, so aim to end your 5-paragraph essay on a high note. Craft a compelling closing sentence that underscores the importance of your topic and leaves your reader considering future implications.
As was outlined in this essay, a balanced diet isn't just a lifestyle choice, but an essential tool for maintaining individual health, preventing disease, and promoting overall wellbeing. Healthy eating directly affects our personal health, its power in disease prevention, and how it contributes to a sense of wellness. What we consume profoundly impacts our lives. Therefore, a commitment to healthy eating isn't merely an act of self-care; it's a potent declaration of respect for the life we've been given.
>> Learn more: How to Write a Conclusion for an Essay
8. Review and Revise
Your 5-paragraph essay should be up to scratch now. However, double-check your work for any errors or typos. It's worth revising your essay at least twice for maximum impact. Our practice shows that revising your essay multiple times will help you refine the arguments, making your piece more convincing.
As you proofread, make sure the tone is consistent, and each sentence contributes something unique to the overall point of view. Also, check for spelling and grammar errors. 
Once you're happy with your 5-paragraph essay, submit it to your teacher or professor.
5 Paragraph Essay Example
Students can ease their life by exploring a sample five paragraph essay example shared by one the writers. Consider buying a college essay if you want your homework to be equally good.
Extra 5-Paragraph Writing Tips 
Here're some bonus tips on how to write a good 5-paragraph essay:
Be clear and concise Avoid fluff and filler. Every sentence should contribute to your argument or topic.
Keep paragraphs focused Each paragraph should be dedicated to an individual point or idea.
Use strong evidence To support your points, use solid evidence. This could be statistics, research findings, or relevant quotes from experts.
Use active voice Active voice makes writing direct and dynamic. It puts the subject of the sentence in the driver's seat, leading the action.
Avoid first-person pronouns To maintain a formal, academic tone, try to avoid first-person pronouns (I, me, my, we, our). First-person pronouns are acceptable only when writing a narrative essay , personal statement or college application essay .
Final Thoughts on How to Write a Five Paragraph Essay 
Writing a five-paragraph essay may seem challenging at first, but with practice and determination it can become a piece of cake. Don't forget to use your secret power – an outline, so that you have a clear idea of what points to cover in each paragraph. Make sure that you stick to the right format and cite your sources consistently. With these tips and 5 paragraph essay examples, you will be able to write an effective piece.
If any questions pop out, do not hesitate to leave the comments below or contact our professional writing service for expert assistance with your " write an essay for me " challenge.
Our team of experienced writers is ready to provide you with high-quality, custom-written essays tailored to your specific requirements. Whether you're struggling with a complex topic or short on time, our reliable service ensures timely delivery and top-notch content. Buy essays online and forget about struggles.
FAQ About Five-Paragraph Essays
1. how long is a 5-paragraph essay.
A five-paragraph essay typically ranges from 300  to 500 words, depending on the topic and type of paper. It's important to consider the length of your essay when determining how much information you want to include in each paragraph. For shorter essays, it is best to stick to one main point per paragraph so that your essay remains concise and focused.
2. What is a 5-paragraph format?
The five-paragraph essay format is a classic structure used to organize essays and persuasive pieces. It consists of an introduction (which includes your thesis statement), 3 body paragraphs that explain each point, and a conclusion which sums up your fundamental ideas. Each paragraph should feature one main aspect, with supporting evidence discovered during research.
3. How to start a 5-paragraph essay?
The best way to start a five-paragraph essay is by writing an engaging introduction that contains your thesis statement. Your first paragraph should provide readers with some context as well as introduce your main argument. Make sure to cover at least 2 or 3 points in your thesis statement so that you have something to elaborate on further in your text.
You may also like
How to Write a 5-Paragraph Essay: Outline, Examples, & Writing Steps
If you wish a skill that would be helpful not just for middle school or high school, but also for college and university, it would be the skill of a five-paragraph essay. Despite its simple format, many students struggle with such assignments.
Our specialists will write a custom essay on any topic for 13.00 10.40/page
A 5-paragraph essay structure consists of an introductory paragraph, three body paragraphs, and a concluding paragraph. It is one of the fundamental techniques for primary English education. It is also used to test the level of knowledge in almost any humanities subject.
👣 7 Writing Steps
📝 Essay Examples
🔗 References
📑 5-paragraph essay outline.
This genre is probably the most structured type of writing. It starts from a broad explanation and definitions, continues with narrow argumentation, and finishes with another broad generalization. The Hamburger Format can help you memorize the step-by-step essay structure .

Top Bun: Five-Paragraph Essay Introduction
The first sentence is usually a hook . It may be a rhetorical question, a stunning fact, or an example from real life. Its purpose is to make the reader interested in what's going to come next.
It is hard to recollect that some 20 years ago, cell phones used to be a luxury.
Then you are supposed to provide a " trailer for the movie :" hint what you are going to talk about, without revealing the plot. Two or three sentences will suffice.
Secondary school teachers can tell the children to put away their gadgets, but this practice becomes hardly possible at college, where adult people are taught.
The last sentence of an introduction is a thesis . It introduces your message to the reader and is usually arguable.
This essay explores why it is morally permissible to introduce cell phone control at colleges and what results it may entail.
5-Paragraph Essay Body
Lettuce: paragraph #1.
The first paragraph should provide the most prominent and substantial argument .
Start each paragraph with a topic sentence . It links your ideas to the thesis statement. If at some point, you realize that there is a discrepancy between your topic sentences and the thesis, you should update the latter.
Then comes the evidence or explanation . Avoid generalizations here. Defend your argument in the most concise manner. If any words could be left out, they should be deleted.
Finish each paragraph with an analysis : how does it refer to your thesis?
Tomato: Paragraph #2
The second and third paragraphs follow the same structure. Your "tomato" argument is the weakest and less evident than the first one.
Burger: Paragraph #3
Dedicate the last paragraph to the most persuasive claim. In an argumentative essay, the third paragraph dwells upon the opposing opinion, substantiating its wrongness.
Bottom Bun: Five-Paragraph Essay Conclusion
A conclusion intends to summarize the main body paragraphs and restate the thesis in different words. The last sentence of your conclusion should indicate that the text is over.
Having considered everything mentioned above, it shall be stated that the use of telephones ruins the learning process and should be controlled.
5-Paragraph Essay: Outline Template
To simplify the outline above, feel free to use the following 5-paragraph essay template. It will do for any essay length.
"movie trailer"
thesis statement
topic sentence
allusion to thesis
overall concluding sentence
How Many Words Is a 5-Paragraph Essay?
A typical five-paragraph essay is 500 to 1000 words long . However, for easy writing, the average of 250 to 500 words is admissible. This word count should be distributed among the introduction, three body paragraphs (each consisting of a topic sentence and at least three evidence sentences), and the conclusion.
Receive a plagiarism-free paper tailored to your instructions.
👣 How to Write a 5-Paragraph Essay: 7 Steps
Step 1. choose your 5-paragraph essay topic.
As a rule, the teacher provides the topic or at least the scope of topics in the assignment. However, it may happen that you will have to come up with your own theme. To avoid changing the title in the course of writing and starting the whole work from the beginning, make sure you observe the following rules:
Avoid overused subjects if you don't want half of your classmates to have similar essays.
Try to find a narrow topic that suggests an argument.
The best topic is the one that you would argue with your friend for hours . If you feel excited thinking about it, your readers will enjoy learning about your opinion.
Step 2. Create Your Thesis Statement
Simply put, the thesis statement is the point of your essay. A well-developed thesis statement is a one- or two-sentence summary of what your essay shows and how it shows it. In other words, it should outline the points that will be made in your body and indicate the conclusion made from those points.
A thesis statement is the centerpiece of your essay. And this is why writing a thesis statement should happen first . It shouldn't be the first sentence of your essay, but it must be in your introduction. Ideally, the thesis statement should be tucked into the middle or end of the first paragraph while writing essay introductions.
Here are a few thesis statement examples to make sure you understand the idea:
Thesis Statement Example #1
"There are many organic foods available today, but the vast majority of conventional foods can be eaten without any concern about the consumption of toxic pesticides. This is because many foods are not grown with pesticides, while thick peels cover the edible parts of other crops, and some agricultural foods are grown with nontoxic pesticides."
Thesis Statement Example #2
"Detroit did not become the automotive capital of the United States overnight. Rather, automotive manufacturing became established in Detroit because of its position in proximity to raw materials like steel, navigable waterways, and the efforts of local entrepreneurs."
Thesis Statement Example #3
"Three key design elements that defined the Art Deco movement were bold geometric shapes, rich colors, and luxurious ornamentation."
Notice the similarities shared by these thesis statements. They each list three points that will be elaborated on in the body. Five paragraph essays rely upon this magic number of 3 points, which is discussed next. And you can also imagine the essay that each of these statements belongs to.
Just 13.00 10.40/page , and you can get an custom-written academic paper according to your instructions
Step 3. Structure Your 5-Paragraph Essay
Five paragraph essays require a very special sort of discipline. In this case, you only have five paragraphs to work with, so there is only one structure that makes sense: one introduction paragraph, three body paragraphs, and one conclusion paragraph. Above there is detailed information about the five-paragraph essay outline. In the next few paragraphs, its part's goals and the ideas they should convey are described in more detail.
Step 4. Write Your 5-Paragraph Essay Introduction
The purpose of an introduction is to demonstrate the focus of the essay. An introduction should provide enough information to orient the reader to the essay subject, state the thesis statement, and roughly outline the body's content.
When you are writing an introduction, you first need to grab the attention of the reader . Your introduction's first sentence should be a bold statement, a striking fact, or a provocative question. The trick here is to use something memorable. This is one reason many essays begin with a famous quote.
After you have the attention of the reader, give a little more background about your essay topic.
Then use your thesis statement to indicate what your essay is about clearly.
After this, you should conclude your introduction with a quick summary of the points you will be making in the body.
Step 5. Write Your 5-Paragraph Essay Body
The purpose of a body is to explain the content of an essay. If you are writing a standard college essay, like an argumentative essay or an analytical essay, each of these paragraphs will unfold one of the points you mentioned in your introduction.
Every paragraph of the body is like a miniature essay:
Each paragraph has a point or thesis statement
Each paragraph starts with an introductory sentence
Each paragraph ends with a brief conclusion
If the body paragraphs feature separate topics, sometimes they will appear disconnected to your reader. Transition sentences fix this problem. As the first or last sentence of a body paragraph, they help transition the reader from one idea to another.
There are countless ways to write transitions, but this is the easiest process. Write each of your body paragraphs as you naturally would. And then revise your text to link the ideas with transitions. One of the basic essay example thesis statements was from an essay about the automotive industry in Detroit. You could link a paragraph about access to raw materials with a paragraph about adjacency to waterways using the following transition sentences:
Transition Sentence: Example #1
"Steel was cheap because it was produced near Detroit, but this raw material was made even cheaper by the Great Lakes' nearby waterways."
Transition Sentence: Example #2
"Proximity to coal and iron ore was not the only advantage Detroit had in becoming the automotive capital of the 20th century."
After you've written your essay, go back and check to make sure that you use a transition sentence between every paragraph. Often, you can turn the first or last sentence of a paragraph into a transition.
Step 7. Edit Your 5-Paragraph Essay
For most essays, you will have time to check your work and revise it. Though exams and tests may limit you, try to budget enough time to reread your essay. As you are doing that, here are some great questions to ask yourself. As you answer these questions about your writing , try to put yourself in the position of your reader.
The top trick for how to write a college essay is, of course, the same top trick for writing a high school essay or any other writing at all—that is, rewriting. This is the stage when good writing becomes great writing. This is your chance to fix the issues you uncovered while rereading your essay. Keep it simple. If you encounter a difficult sentence to understand or is more than two lines long, try to figure out ways to break it up. Simplifying your ideas is an essential part of the rewriting process.
📝 5-Paragraph Essay Examples
In this section, you'll find a free 5-paragraph essay sample. It focuses on the disadvantages of home-based education. Note that the full version of the text is downloadable!
Disadvantages of Home-Based Education
Currently, education seems to be more accessible than ever before. The technological progress of the last century rendered information and learning instruments more available, facilitating alternative education types such as home-based learning. Compared to formal education, homeschooling practices seem to have a long-standing history since for a significant part of human existence knowledge and skills were transmitted directly from parents to their offspring. Although home-based education predates formal schooling, its long history should not be the reason to select this type of education since it has several downsides: effectiveness, socialization, and time and monetary resources.
5-Paragraph Essay Topics
Cooperation of Treyarch and Pepsi's from the virtue ethics perspective. 
Examine the situation with food packaging litter in Ireland . 
Should World Trade Organization tasks and policies be revised?  
Discuss how Codex Hammurabi helps to understand the judicial system of ancient Babylon.  
Analyze the stylistic devices Elie Wiesel uses in his novel Night .  
What can be done to prevent ventilator-associated pneumonia ? 
Analyze the storming of the Bastille.  
Describe the different meanings of the term honor .  
Why the Internet is an effective instrument of advertisement.  
How artificial intelligence facilitates the accountants' work.  
The collaboration agreement and its advantage to companies.  
Analyze the Ritz-Carlton Hotel's company. 
Analyze the importance and methods of quantitative research .  
Why do we have to protect sharks from extinction?  
The influence of peers on behavior change of teenagers.  
The role of clothing designer in a movie production.  
Discuss college experience of a nursing student.   
How to get rid of fear of public speaking .  
Analyze the development of the U.S. household appliance stores.  
Foreign relations of Korea in the first decades of the 19th century. 
Review of the article Why the Student Loan Crisis Is Everyone's Problem?  
Describe the main character of Sophocles' Oedipus the King.  
The effect of cancer on the DNA replication .  
Are the anti-bullying programs really working?   
Examine the rhetorical techniques used in Shirley Jackson's The Lottery . 
The pathogenic bacterium of streptococcus : definition, prevention, and treatment.  
Explore the task of the manager in modern empowered teams. 
Analyze the reliability of the article Metropolitan Area Employment and Unemployment .  
Discuss the issues and possible solutions for the gifted education program .  
The impact of COVID-19 pandemic on social media activism .  
The effectiveness of sensitivity training against workplace prejudices.  
How does a vacuum cleaner work?  
Describe the ways media can promote terrorists' agenda .  
The role of prayers in major world's religions.   
The defining traits of Meursault in The Stranger by Albert Camus . 
Describe the field experience at the science lesson . 
Discuss the importance of employee motivation.  
Benefit corporations as a new element of modern business.  
Role of advertisement in creating the nursing image .  
Is goal attainment theory compatible with personal nursing philosophy?  
Why it is critical to eliminate orientation-based prejudices in the workplace . 
Reasons of the failure of Superior Bank FSB. 
The crucial meaning of a qualified nurse for preservation of patient's health.  
Compare different ideas of a good life from an ethical perspective .  
The importance of development the cybersecurity industry .  
Explore how the authors reveal the theme of true freedom in The Cask of Amontillado , Dark They Were and Golden-Eyed , and The Story of an Hour . 
Shakespeare's sonnets from the perspective of Lynne Magnusson.   
The interpretation of healthcare in Health Care Reform and Equity by Fiscella . 
How can a leader establish a friendly and calm atmosphere in the team?  
Role of social media in promotion of positive changes in society.  
✏️ 5 Paragraph Essay FAQ
A concise paper with an Introduction, 3 paragraphs in the body part, and a Conclusion, is a popular format for student essays. Each paragraph of the body should present a new idea with a couple of arguments or examples. This structure looks neat and cohesive.
A 5-paragraph essay is relatively fast and easy to write. Here are 3 simple steps you may take:
1. Create an outline with key ideas (at least 3 points for the body),
2. Write those 3 body paragraphs with examples,
3. Add an introduction and a conclusion.
The time you spend to write about 2 pages depends on multiple factors:
1. The complexity of the topic,
2. How experienced you are,
3. How serious you take the task.
In any case, 2 hours should be enough. Create an outline to save time.
The second paragraph typically opens the body part of the essay. Some ways to begin it are:
1. present the first argument;
2. provide an example (remember to explain why it is relevant);
3. write down a hypothesis.
In rare cases, the second paragraph might be an addition to the intro.
The Ultimate Guide to the 5-Paragraph Essay: Grace Fleming, ThoughtCo
Ending the Essay, Conclusions: Pat Bellanca, for the Writing Center at Harvard University
Writing Paragraphs: The Writing Centre, University of Ottawa
Essay Introduction: OWLL, Massey University
The Basics of Effective Essay Writing: Becton Loveless, Education Corner
Suggestions for Proofreading Your Paper: Purdue Writing Lab
Basic Essay Structure: The Five-Paragraph Essay (Study.com)
Example Five-Paragraph Essay (UW Madison)
Write Your Essay | UNSW Current Students
Share to Facebook
Share to Twitter
Share to LinkedIn
Share to email
What a great post, Julia! I have loved it with passion. In fact, you have demystified the mysteries of essay writing. God bless you.

Thank you for your kind words, Robert! Glad you enjoyed the article.
Some genuinely nice and utilitarian info on this internet site, also I conceive the design and style has superb features.

Thanks Millard! Really glad you liked the post!
Recommended for You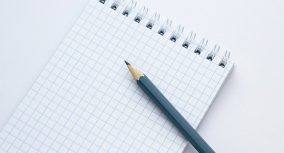 Best Descriptive Essays: Examples & How-to Guide [+ Tips]
A descriptive essay is an academic paper that challenges a school or college student to describe something. It can be a person, a place, an object, a situation—anything an individual can depict in writing. The task is to show your abilities to communicate an experience in an essay format using...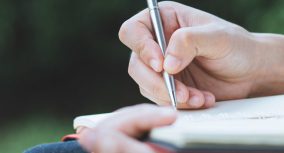 How to Write an Analysis Essay: Examples + Writing Guide
An analysis / analytical essay is a standard assignment in college or university. You might be asked to conduct an in-depth analysis of a research paper, a report, a movie, a company, a book, or an event. In this article, you'll find out how to write an analysis paper introduction,...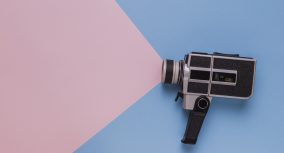 How to Write a Film Analysis Essay: Examples, Outline, & Tips
A film analysis essay might be the most exciting assignment you have ever had! After all, who doesn't love watching movies? You have your favorite movies, maybe something you watched years ago, perhaps a classic, or a documentary. Or your professor might assign a film for you to make a...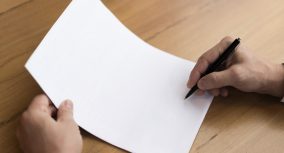 How to Write a Critique Paper: Tips + Critique Essay Examples
A critique paper is an academic writing genre that summarizes and gives a critical evaluation of a concept or work. Or, to put it simply, it is no more than a summary and a critical analysis of a specific issue. This type of writing aims to evaluate the impact of...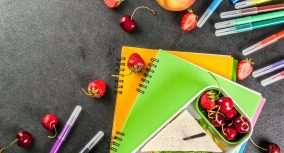 How to Write a Creative Essay: Tips, Topics, and Techniques
What is a creative essay, if not the way to express yourself? Crafting such a paper is a task that allows you to communicate your opinion and tell a story. However, even using your imagination to a great extent doesn't free you from following academic writing rules. Don't even get...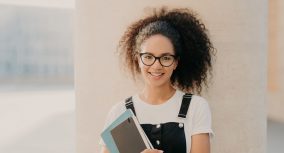 Compare and Contrast Essay Writing Tips and Examples
A compare and contrast essay — what is it? In this type of paper, you compare two different things or ideas, highlighting what is similar between the two, and you also contrast them, highlighting what is different. The two things might be events, people, books, points of view, lifestyles, or...
What Is A Five-Paragraph Essay & How Do You Write One?
What Is A Five-Paragraph Essay?
How To Write One
Essay Outline
If you're a student in the US, there's a good chance you'll be asked to write a five-paragraph essay at some point in your academic career. In fact, you'll probably be asked to write one several times in your academic career. By the time you graduate, you may have written these essays so many times that you groan at the mere mention of them. We can't blame you for that, but there's a reason why so many teachers require them.
The five-paragraph essay is a perfect introduction for learning how to research, structure, and write a succinct and effective essay. Once you master the style, you can move on and become an expert at so many other styles of writing. The five-paragraph essay is foundational, so if you've been assigned one, breathe easy. You're doing important work, and this handy guide to writing a five-paragraph essay will help make the writing process a breeze.
What is a five-paragraph essay?
The five-paragraph essay is primarily used in academic writing, and it's one of the first styles of essay most students are taught. Within the framework of the five-paragraph essay, students can practice persuasive writing, compare and contrast two ideas, or even write researched informative pieces.
If you're like a lot of students, you might remember learning the five-paragraph essay using the "hamburger method." With this method, the parts of the essay are listed just like a hamburger, with the introduction and conclusion acting as "buns" around the detail paragraph "toppings." Now that we've stimulated your appetite right along with your writer's brain, grab a snack and let's break down the steps to writing a flawless five-paragraph essay.
How to write a five-paragraph essay
The good news about writing a five-paragraph essay is that it has an easy-to-follow format. It's clear from the title alone that the process will involve writing five separate sections, each with its own guidelines and specifications. From there, the trick is infusing creativity and your own unique writing style into the essay format.
Before we get to that, let's talk about the different parts of the typical five-paragraph essay.
1. The introduction
Every five-paragraph essay begins with a thesis statement and an introductory paragraph. The thesis statement is a single sentence that clearly summarizes what the essay will be about , including your opinion on it if you're writing an argumentative or persuasive piece.
Once you have a clear thesis written, the rest of your introduction should include:
Basic context or information about your intended topic (if necessary).
A brief mention of the main points to be expanded on in the body of the essay.
Save the most significant information for the body paragraphs, but offer a preview of the points you intend to make in order to entice readers to read more. When put together, a strong introduction will look something like this:
There's a lot of debate about which food category hot dogs fit into, but it's clear from the evidence that a hot dog is a type of sandwich. Hot dogs are an incredibly popular food in America. The National Hot Dog and Sausage Council estimates that we consume about 20 billion hot dogs a year. With that kind of devotion, it's easy to see why people feel so passionate about which food category their beloved hot dogs fit into. But many experts, restaurateurs, and even the dictionary classify hot dogs as sandwiches, and it's time to end this heated food debate once and for all.
Review the three main types of thesis statements here.
2. Three body paragraphs
The support for your thesis comes in the form of three separate body paragraphs. These paragraphs are where you include relevant details, expert quotes, citations from books or other resources, and any other information you need in order to convey your full argument or knowledge to the reader. Each of your body paragraphs should include the following:
A topic sentence that clearly defines what the paragraph is about.
Transition words (like first, lastly, additionally, however, etc.) to help guide the reader.
Details that specifically support and expand on the thesis.
Pertinent data, properly cited sources, quotes and/or relevant anecdotes.
At least five sentences, though higher level writing may call for more.
Remember that each body paragraph should focus on one main argument or supporting detail. Including three body paragraphs means you have three separate paragraphs to write about three separate supports for your thesis. Finally, make sure the information you include is relevant. These paragraphs should be succinct and informative and not include tangential information.
Here's a sample body paragraph:
To begin, hot dogs fit the dictionary definition of the word sandwich. Sandwich is defined as "two or more slices of bread with a layer of meat, fish, cheese, and whatever other filling you'd like between them." A hot dog is a grilled or steamed sausage, usually made of pork or beef, which qualifies as a layer of meat. They can also have toppings, such as condiments or cold vegetables, just like other kinds of sandwiches might. Hot dogs are served on buns, which are a type of split sandwich roll. In many delis, other types of sandwiches are served on split rolls. Since they are served on the same bread as many sandwiches, hot dogs are clearly a type of sandwich.
When it comes to research and citations, do your essay justice by reading this tips on how to avoid plagiarism.
A five-paragraph essay outline
Now that you know the parts of a five-paragraph essay, it might help to see them in action. Here's an outline format you can use to plan your own essays, filled in with examples of a thesis statement, topic sentences for your body paragraphs, and the main parts of a strong conclusion.
Introduction
Thesis statement: There's a lot of debate about which food category hot dogs fit into, but it's clear from the evidence that a hot dog is a type of sandwich.
Body paragraph #1
Topic sentence: To begin, hot dogs fit the dictionary definition of the word sandwich.
Supporting detail: Sandwich is defined as "two or more slices of bread with a layer of meat, fish, cheese, and whatever other filling you'd like between them."
Supporting detail: A hot dog is a grilled or steamed sausage, usually made of pork or beef, which qualifies as a layer of meat.
Supporting detail: Hot dog buns are split rolls, similar to the ones used for deli sandwiches.
Make Your Writing Shine!
Phone This field is for validation purposes and should be left unchanged.
Body paragraph #2
Topic sentence: Secondly, hot dogs meet the legal definition of sandwiches in many places.
Supporting detail: Mark Wheeler, a food safety specialist with the US Department of Agriculture (USDA), says the organization defines a sandwich as "a meat or poultry filling between two slices of bread, a bun, or a biscuit."
Supporting detail: In New York state, tax law lists "hot dogs and sausages on buns" as types of sandwiches.
Supporting detail: Additionally, tax law in California clearly includes "hot dog and hamburger sandwiches" served from "sandwich stands or booths."
Body paragraph #3
Topic sentence: Finally, most Americans agree that hot dogs are sandwiches.
Supporting detail: In a poll of 1,000 people conducted by RTA Outdoor Living, 56.8% of respondents agreed a hot dog is a sandwich.
Supporting detail: Many fast food chains that serve primarily burgers and sandwiches, like Five Guys burgers and Shake Shack, also sell hot dogs.
Supporting detail: Lexicographers at Dictionary.com have also declared that hot dogs officially meet the criteria to be included in the sandwich category. (Curious? Read the article here for this and other great food debates explained .)
Restatement of thesis: Hot dogs are a unique kind of food, but the evidence makes it clear that they are indeed a type of sandwich.
Refine your writing with this review on run-on sentences.
Ways To Say
Synonym of the day

Plagiarism checker Do The Check
Academic editing Ask For Help
Samples database View Samples Base
How To Write A Five Paragraph Essay?
16 Apr 2021
Quick Navigation
❓What is a 5-paragraph essay?
📑Types of 5-Paragraph Essay
☝️How to start a 5-paragraph essay
✒️Choosing 5-Paragraph Essay Topic
🗂️5 Paragraph Essay Structure
📖Outline for a Five-Paragraph Essay
✅Tips On How To Prepare An Essay
Today we are about to talk about 5-paragraph essays. The structure of such work is quite easy and uncomplicated. However, students still have questions about how to perform this task most effectively. Let's take a closer look at how to organize your essay correctly, the basic requirements, and writing tips. This post from Papersowl will answer all your questions and help you write an outstanding paper.
Is writing essays your hobby?
Participate in our "Independence Day of the United States" essay writing competition and get a 12-month Quizlet subscription.
Deadline: July 24, 2023
Topic: Declaration of Independence
Language: English
Length: 1000-5000 words
Font size: 11 or 12
What is a five-paragraph essay?
The first question to answer is what is a five-paragraph essay. This is an essay template that helps students structure a good paper. The structure consists of an opening paragraph, followed by three supporting body paragraphs and a concluding paragraph. This writing style is also called a hamburger essay.
This type of presentation of thought allows the student to structure their thoughts easily and put them on paper with the maximum level of specificity. The brevity and organization of such a text cause its great popularity in educational assignments and exams like SAT, EILTS, and TOEFL.
Such a format is easy to explain to students, and it does not take them much time to delve into the requirements and write an essay. Moreover, it's easy to order essay online quickly . But how many words should a 5 paragraph essay be? A five-paragraph essay format is short and is often restricted to between 250-750 words. When writing such an essay, you can apply different styles and artistic techniques to different topics and contexts. This answers the question of how many words is a 5 paragraph essay.
Types of 5-Paragraph Essay
An argumentative essay displays a subject from a certain point of view and presents advantages over others.
A definition essay defines an idea, concept, or premise and adds a personal interpretation along with the official one.
An expository essay is used to expose or reveal information that wasn't obvious.
A persuasive essay y is constructed to persuade the reader to believe or act in a certain way.
Descriptive essays use many adjectives to encourage readers to feel, experience, and visualize a subject.
Other types of five-paragraph examples include comparing and contrasting multiple topics and explaining cause and effect . You can also use it to evaluate or critique a piece of fiction. Generally, the five-paragraph essay format is suitable for all essay types.
How to start a five-paragraph essay
To start working on a five-paragraph essay, as well as on other types of written work, you should first study the topic. The theme can relate to completely different areas of activity as the format allows it. Then it would help if you worked on an outline of the essay and the main ideas you would like to include in your writing. The 5 paragraph essay outline is like a plan to help you understand in advance how to write a 5 paragraph essay.
Remember that a 5-paragraph essay consists of an introduction, supporting paragraphs, and a conclusion. Three supporting paragraphs will clarify, support, and prove your thesis.
In the first paragraph, you should include introductory information that informs the reader. Express your thoughts clearly so that your essay is easy to read. Try to grab the reader's attention so that they want to continue reading your essay with great interest. A good first paragraph sets the mood for what follows, so be very particular about it.
Choosing a 5-Paragraph Essay Topic
Choosing a topic for a five-paragraph essay is always difficult when it falls on a student's shoulders. If you have the opportunity to choose a topic from the list, choose one that will be easy to develop in three paragraphs. Pick a topic that you are interested in or understand, and then it will be easier for you to come up with three different ideas. Suppose you are interested in computer games and choose a topic related to their impact on school-age children. Describe in three paragraphs three arguments for which computer games can be helpful for the intellect and socialization of a student.
Whatever topic you choose, ensure you have enough expertise, creativity, and personal conviction to get your point across. This is very important because each paragraph should be filled with meaning. It is also a useful feature to write a sentence that briefly describes the idea of ​​​​your five-paragraph essay.
Try to avoid choosing overused topics, as they have been discussed many times already, and you are unlikely to be able to bring any novelty. The best topic is one you feel so excited about and can discuss with your friends for hours without getting tired. You can save yourself the stress by selecting write essays for me on a writing service website. Professionals will write an excellent piece for you on tight deadlines and with the highest quality possible.
Thesis Statement
A thesis statement is a sentence that describes the topic your essay will focus on. It is essential to make it as informative as possible, even with a limited number of words. A good thesis statement will briefly express your primary thoughts in the main part. It is also well suited for summing up intermediate results.
The thesis statement can be something other than the first sentence in your paper. However, it must be in the introduction. The ideal place to place the statement is at the end or middle of the introduction.
✏️A good thesis example:
Most American parents believe that computer games have a detrimental effect on the development of their school-age children. Still, a series of studies have been conducted that have proven otherwise. Children fond of computer games have better memory, faster mental arithmetic, and good communication skills.
This thesis statement example lists the three points we intend to elaborate on in the body. So, introduction, supporting paragraphs about the three points, and conclusion. Without any extra help, you can already imagine this essay topic.
5 Paragraph Essay Structure
Opening paragraph: this paragraph should contain the main topic of the essay and a list of the main ideas that will be discussed.
This segment is considered the main one because it contains the entire message of the composition.
Concluding paragraph: Summing up and analyzing the information presented are in the concluding paragraph.
Remember when we said at the beginning of the article that a 5-paragraph essay is also called a hamburger essay? We need to imagine a hamburger to remember and understand the structure of such an essay. Assume the top bun is the introduction and that the three supporting body paragraphs are your meat patties. Finally, the bottom bum is the conclusion.
This part of the article allowed you to get acquainted with a five-paragraph essay format. For a more comprehensive analysis, let us examine the types one after the other.
Introductory paragraph
The first question is," How long should an introductory paragraph be ?" The size is quite restricted. As we have already said, the main task of the introduction is to hook the reader and also let him understand what exactly the essay will be about. This is why the question should be carefully studied, and an exciting opening for the text should be prepared. Here are some things you can do to secure an excellent introduction:
Make it catchy The introduction should catch the reader's attention. To do this, we recommend you start with a provocative question, striking fact, or a bold statement. Surprise is a guarantee that you will be noticed. Surprise is a challenge to the reader's expectations. If you surprise the readers at the very beginning of your story, you will capture their minds and attention.
Be an innovator Our nervous system tends to look for novelty in everything. Any reader wants to see in your text something that they did not know before and that they had yet to read about before. Try to bring novelty to your text, providing the reader with interesting information.
Be brief The size of the introductory paragraph is limited; you will have to fit the desired meaning into a short space. Try to be concise and explain your thoughts as clearly and understandably as possible.
Body paragraphs
While the introduction is only the beginning, the main part is where you should state your primary thoughts and ideas, backing them up with arguments and evidence. Unlike the first paragraph, where you had to be brief in the main body, you should expand your thoughts and explain your point of view.
Every paragraph in this part should present a separate statement, consolidated with particular facts and your personal ideas on the point. Therefore, start each paragraph with a fresh description of a single thought. Be objective, and don't include irrelevant details.
Here is an idea for the body section:
Use an introductory sentence.
Follow it with a supporting argument or explanation. You can use various evidence like statistics, quotes, examples, and facts to show why you feel the sentence is true.
Conclude the sentence.
Now you have an idea of how to organize a paragraph in the body, and you need to compose two more in the same way.
Let's use the example we stated earlier in our thesis. We wish to argue that equipment failures, wildlife encounters, and bad weather can make tent camping a frustrating experience.
Introduction – hook statement, background information, thesis. Use these tips for writing the body paragraph:
1st paragraph (strongest argument) – topic sentence, claim, evidence, concluding statement
2nd paragraph (weakest argument) – Topic sentence 2, claim 2, evidence, concluding statement.
3rd paragraph (strong or persuasive argument) – Topic sentence 3, claim 3, evidence, general concluding statement.
Transitioning between paragraphs
An incredibly important part of any statement is the consistency and interconnectedness of the components in the letter. You must use transition techniques for your thoughts to be clearly stated and connected. For example, transitional sentences help the author smoothly change the topic without leaving a clear boundary.
Transition sentences show the relationship between two or more ideas. They are like bridges that connect your ideas and are made up of words or phrases. Words you can include in each paragraph are: "finally," "simultaneously," "for example," "to illustrate," "In fact," "likewise," "similarly," "nevertheless," and "on the contrary," "in contrast," "on the other hand," "furthermore," "consequently," "therefore," etc. There are tons of transition phrases you can use, and it will help if you check out tips for writing transition sentences.
Concluding paragraph
The essence of the final paragraph is to summarize everything that has been said above. Remember that the conclusions should be directly related to what you talked about in your essay. You also need to create such an effect that if a person reads only the introduction and conclusions, the reader will still understand what was discussed in the text.
Summarize a couple of sentences in which you clearly describe the conclusion you came to while writing the essay. In other words, state the content of the text in words understandable to the reader.
Outline for a Five-Paragraph Essay
Combining everything we've learned so far, the five-paragraph essay structure should look like this:
To summarize, this essay outline is the most common and in the vast majority of cases, the most effective. It's a great way for amateurs to sharpen their writing skills and writers of any level can utilize this whenever in doubt. We hope you make use of the above-established template to propel your essays to the next level.
Tips On How To Prepare A Successful Five-Paragraph Essay
Be concise and concise in presenting your thoughts without going off-topic.
Come up with an interesting and attractive title for your essay.
Work on a good introduction to immediately interest the reader.
Write a thesis statement that will help lead the reader in and improve the structure of your essay.
Create an outline to make your work easier. An essay outline will save you time and communicate what the entire essay should include when you are done.
Take your time submitting an essay several times, and check the text for spelling, punctuation and stylistic errors. Pay attention once again to the structure, whether you missed anything, and whether all five paragraphs are in place. Check out tips on how to write a college essay and use various resources to ensure the best result.
Reread your work and consider whether it is creative and innovative enough. The reader will be interested in reading unknown information.
Change your argument if you discover that the body paragraph does not align with your thesis.
At the end of this article, we want to summarize and list the main information we have shared with you. The 5-paragraph essay structure needs to contain an introduction, the node part consisting of 3, and a final paragraph. The format of such an essay stays the same depending on the topic, and the word count ranges between 250-750 words. You don't have to be a professional to be able to write a five-paragraph essay. Be patient and creative and get down to business: come up with an interesting title, develop an outline, write the body and summarize your essay. Remember to be innovative and express your point of view by showing your intelligence and creativity. If needed, there are also experienced writers for hire who can help you bring your essay to life.
Was this article helpful?
Thanks for your feedback.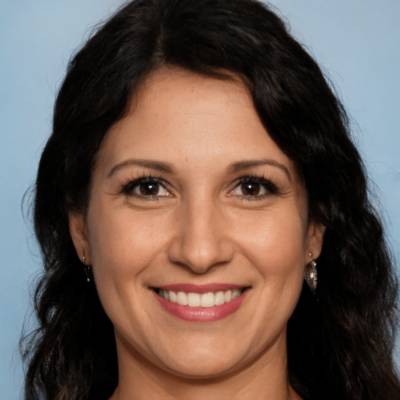 Dr. Karlyna PhD
I am a proficient writer from the United States with over five years of experience in academic writing. I comfortably complete given assignments within stipulated deadlines and at the same time deliver high-quality work, which follows the guidelines provided.
Readers also enjoyed
Legal essay topics for student.
Essay Writing Guides 22 likes
Science Essay Topics for Students
Essay Writing Guides 3 likes
Explanatory Essay Topics for Students
Essay Writing Guides 8 likes
WHY WAIT? PLACE AN ORDER RIGHT NOW!
Simply fill out the form, click the button, and have no worries!
How to Write a 5 Paragraph Essay: Outline, Example
‍ Imagine this:
You have to write your first essay, but you're not sure where to start. You have a hundred questions , and more are coming to you every minute, but you're afraid to ask the teacher for help.
What's the difference between an argumentative essay and an informative essay? How will I be graded? What must I include? The list goes on. Well, first, take a breath. Before you tackle different essay varieties, grading rubrics, and the bullet points of exactly what should go in your essay, you need to make sure you understand structure. The 5 paragraph essay format is a classic example of an essay, and once you know how to create a 5 paragraph essay outline, you can write any essay that's assigned to you.
Perfecting the art of essay writing is not only essential for acing your assignments but also for securing financial support as you transition from high school to college. A well-structured essay, such as the 5-paragraph essay, showcases your writing prowess and your ability to articulate ideas in a coherent and compelling manner. As you master the formula of a 5-paragraph essay, consider leveraging these skills to apply for scholarships. Numerous scholarships are specifically geared towards high school seniors, offering a financial launching pad for your college adventure. Discovering the best scholarships to apply for high school seniors can provide you with the resources you need to pursue your academic endeavors. The skills you hone while crafting precise and impactful essays will serve you well as you embark on the exciting journey of drafting scholarship essays, each one a stepping stone towards your higher education and a bright future.
The 5 Paragraph Essay Outline
Don't know the 5 paragraph essay structure? It's pretty simple. Here's the basic outline you should follow:
Now let's discuss what should go in each paragraph. The following 5 paragraph essay template by our service should tell you exactly what you need to do to complete your assignment.
Paragraph 1: Introduction
In the introduction, you should provide background information on your topic. Usually, this information should be factual, especially for a history paper, but you can be creative in how you present it. The key is that you want to intrigue the reader. You want to draw the reader into your topic by creating a natural curiosity about it.
Somewhere in the middle of your introduction, you need to present the 3 main points you will discuss in your 5 paragraph essay . These 3 points are crucial for the basic essay, as you need to ensure you have enough to talk about, and it's best to introduce them in the first paragraph. However, keep in mind that as your essays get longer, you may need to use more than 3 main points. That's not something you should worry about now, though.
In any essay, your introductory paragraph should end with a strong thesis statement that tells readers exactly what you aim to prove. If the essay is meant only to inform, the thesis statement should clarify to readers exactly what you're going to inform them of.
Paragraph 2: First Main Point
The second paragraph is where you begin laying out the 3 main points that you promised in your introduction. In this paragraph, the first sentence should transition from the previous paragraph to the current one. It should also clearly introduce the topic, your first main point.
The sentences that follow should provide examples and support, or evidence, for your topic . Readers should see that every example and every piece of support you provide (e.g., quotes, graphs, paraphrased information) is connected to your topic. They should never be left wondering why you included something.
Paragraph 3: Second Main Point
The third paragraph of your 5 paragraph essay is where you lay out the second main point. As the previous paragraph, it should begin with a transition and a description of the topic you're about to discuss. Any examples or support you provide should be related to the topic at hand.
Paragraph 4: Third Main Point
The fourth paragraph is where you lay out the third main point that you promised in your essay's introduction. Like any paragraph, it should have a transition and a topic sentence, and any examples or support should be related and interesting.
Paragraph 5: Conclusion
The last paragraph of a 5 paragraph essay — or any length should be a conclusion . It should not present new information, but it should always wrap up your discussion. One way to conclude is to summarize your 3 main points and then leave the reader with some key takeaways or a final thought about your thesis that drives your essay home.
However, your essay should not end with a cliffhanger. Remember that idea of cohesion? When the reader finishes your essay, he or she should feel like the information or argument is complete and fascinating.
Creating the 5 Paragraph Essay Graphic Organizer
Now that you understand the 5 paragraph essay format, it's time to begin planning and writing your essay. To do that, custom writing professionals suggest using a graphic organizer. It can be a simple outline in bullet points, or it can be more visual in nature.
For example, you can create a mind map with your thesis idea — or even the whole thesis sentence — in the middle. Circle your thesis. From there, you can draw lines from the thesis outward and create new bubbles for your mind map, perhaps showing the main points you intend to discuss. Your mind map can include any information that's helpful, and you may find that you want to expand on each main point with new bubbles.
PRODUCTION: Create a simple drawing of a mind map. Put the word "Thesis" in the middle (circled), and then put the words "Point 1," "Point 2," and "Point 3" around it. Draw circles around those words, and connect them to "Thesis" using lines. See example below.
Don't spend too much time creating a graphic organizer, though. At some point, you need to start writing your 5 paragraph essay! Then the real fun begins. Read more on how to reference an essay
The 5 Paragraph Essay Rubric
If you're wondering how your essay will be graded, you're not alone. While the exact rubric your teacher uses will vary, here's a basic one that may help you see what's expected in your essay.
Grade A: Excellent
Both introduction and thesis are strong.
Details and examples are strong and well organized.
The conclusion is strong enough.
Grammar is correct.
Grade B: Good
Has some spelling and grammar errors.
Grade C: Fair
The introduction is good, but the thesis is weak.
Examples used are weak.
The conclusion is weak.
Has major spelling and grammar errors.
Grade D: Poor
Introduction and thesis are weak.
Details and examples are weak and somewhat unorganized.
Details or examples are few.
Does not have a conclusion.
Has serious spelling and grammar errors.
Grade F: Unsatisfactory
Does not contain a thesis, and introduction is weak.
Details and examples are weak and have no clear organization, or there are none at all.
In some cases, your teacher may give you a rubric before you start your essay. If so, make sure you read it carefully and don't be afraid to ask questions if you don't understand something. The rubric should tell you exactly what the teacher is looking for, whether it's a 5 paragraph essay or something much longer. To succeed with your task, please find some essay writing tips .
5 Paragraph Essay Sample
Below you can find free 5 Paragraph essay sample called " The Impact of Technology on Education ".
"In today's rapidly advancing world, technology has become an integral part of our daily lives, revolutionizing various sectors, including education. Its influence on the way we learn, teach, and interact with educational materials is undeniable. This essay examines the significant impact of technology on education, highlighting its benefits and exploring real-life examples that illustrate its transformative power.
One of the primary benefits of technology in education is the enhanced accessibility to information. The internet has brought a wealth of knowledge right to our fingertips. Students can now access a vast array of educational resources, such as e-books, online articles, and interactive learning platforms. For instance, platforms like Khan Academy provide video tutorials and practice exercises on various subjects, enabling students to learn at their own pace and revisit concepts as needed. Furthermore, online forums and discussion boards foster collaborative learning, connecting students and educators from around the globe to share ideas and insights.
Another key advantage of technology in education is its ability to promote active and personalized learning. With the advent of educational software and applications, students can engage in interactive activities that cater to their individual needs and learning styles. For example, adaptive learning platforms like Duolingo tailor language lessons based on the learner's proficiency level and progress. This personalized approach helps students stay motivated and enhances their comprehension and retention of the material. Additionally, digital simulations and virtual reality tools provide immersive learning experiences, allowing students to explore complex concepts in a hands-on and engaging manner.
Furthermore, technology has revolutionized the way educators deliver instruction and assess students' progress. Online learning management systems, such as Moodle and Canvas, enable teachers to create and share course materials, assign tasks, and provide timely feedback. These platforms streamline administrative tasks, giving educators more time to focus on designing innovative lessons and individualized support for students. Moreover, digital assessment tools offer immediate feedback, enabling students to track their progress and identify areas for improvement. Platforms like Kahoot! and Quizlet make learning enjoyable by incorporating gamification elements, making the assessment process interactive and engaging.
In conclusion, technology has had a profound impact on education, transforming the way we learn and teach. The accessibility to vast amounts of information, the promotion of active and personalized learning, and the innovative methods of instruction and assessment are just a few examples of the positive effects of technology in education. However, it is important to ensure that technology is used as a tool to enhance learning rather than replace traditional teaching methods. As we continue to embrace technological advancements, it is crucial to strike a balance between leveraging its benefits and maintaining the human element in education. By doing so, we can harness the full potential of technology to create a future where education is accessible, engaging, and empowering for all learners."
Final Thoughts on the 5 Paragraph Essay
Once you've mastered the format of the 5 paragraph essay, you can write a paper at any length imaginable. Remember that it's helpful to create an outline or graphic organizer to organize your ideas before you start writing , especially for a longer essay. If you have a rubric ahead of time, you'll know exactly what you need to watch out for as you edit and polish your paper.
With the above information at your disposal and a rubric in-hand, you should have no excuses for a poor grade. Just be mindful of how much time you have to work, and break the writing into small chunks if you need to. Always start early to get the best grade possible.
Still not sure how to write a good 5 paragraph essay? You can order a high-quality custom essay from us or just take advantage of our top-notch paper editing and rewriting services. So in other words, we'll write your essay from scratch, write a new draft, or just clean up the draft you've already written. Whatever you need to finish your writing and get an excellent grade, you can buy it right here. Check out our reviews if you want to see what some happy customers have said.
She was flawless! first time using a website like this, I've ordered article review and i totally adored it! grammar punctuation, content - everything was on point
This writer is my go to, because whenever I need someone who I can trust my task to - I hire Joy. She wrote almost every paper for me for the last 2 years
Term paper done up to a highest standard, no revisions, perfect communication. 10s across the board!!!!!!!
I send him instructions and that's it. my paper was done 10 hours later, no stupid questions, he nailed it.
Sometimes I wonder if Michael is secretly a professor because he literally knows everything. HE DID SO WELL THAT MY PROF SHOWED MY PAPER AS AN EXAMPLE. unbelievable, many thanks
You Might Also Like
New Posts to Your Inbox!
Stay in touch
How to Write a 5-Paragraph Essay [+Bonus Template]
Writing an essay, choose a credible structure used by thousands of students around the world. This format is called 5-paragraph essay, and has a couple of simple rules to follow.
🎂 How is an essay like a cake?
🗼 the 3 pillars of a consistent 5-paragraph essay, 🍰 feature of the cake layers, 📑 create a refined essay with our writing hacks, 🕔 draft an astonishing essay with a 5-minute outline, 📝 write a killer paper using our 5-paragraph essay example as a guideline, 🅰 getting an a+ grade for 5 paragraphs writing is easy.
The best part about this type of outline is that it fits any topic. Whether you're creating a paper on technology, friendship, or global warming, you can use this structure and get a fantastic logical essay with statements, details, and conclusions.
In this article, you'll know all you need to turn your ideas into an excellent piece of academic writing.
Can't wait?
So, let's start!
Did you know that you can effectively unleash your creative capacity and astonish everyone with your talent by creating just 5 paragraphs? Writing a 5-paragraph essay can be easier and faster than baking a 5-layer cake if you know the secret ingredient. Keep reading to get to the essence of 5-PE mastery.
You may be wondering: "What does this kind of essay have in common with a 5-layer cake?"
In fact, both are well-structured. All their components are coherent and interrelated.
They start with a solid background (in the essay, an introduction = in the cake, a firm biscuit base).
They contain 3 middle layers (3 body paragraphs = 3 cheesecake layers).
They finish with a summary that wraps it all up (conclusion = berry jelly with fruits).
The 5-paragraph essay writing method helps inexperienced writers to state their ideas within the given topic in the most clear and logical way. Once you understand and get used to this writing formula, you'll become more comfortable with it. The basic elements of a 5-paragraph essay are 3 pillars you will come to lean on.
So you've got a five-paragraph essay assignment.
What does 5 mean here? Why not 2 or 7?
In fact, it consists of 5 paragraphs, made up of 3 main parts:
Here are the key insights to each component of a correctly structured essay:
Our "cake study comparison" reveals the following distinctive features of the cake layers:
Introduction: the solid biscuit base of the cheesecake sets the overall style of your culinary masterpiece. Its sweet and melting taste makes it the most promising part for the end-consumer.
Main body: 3 magnificent cheesecake layers, each one different in taste and color, each complementing the creamy flavor of the basic cheesecake part of the cake.
Conclusion: a berry jelly with fruits to conclude. Its sour-sweet taste complements the main body and contrasts with the cheesecake, contributing to the inimitable aftertaste.
As for the 5-paragraph essay conclusion, its "aftertaste" is exactly what will stay with your readers after they put down your paper. So carefully consider the structure of your essay to make sure all its parts are coherent and balanced. Take a look at some essay examples to have a better idea of how it can look like.
Now you know about structure, which is the secret ingredient that makes your essay convincing and your cake delicious.
Whatever project you have to complete ‒ creating a 5-paragraph essay or a 5-layer cake ‒ the perfectionist in you may not feel fully satisfied until your masterpiece is flawless. Harness these useful tips if you need to create an engaging essay that your readers will enjoy reading and talking about.
To make an effective start, you first need to get organized.
Analyze your task in detail.
Determine your purpose.
Think about your step-by-step plan.
Don't get lost in the detail. Before you set out with the actual writing, map it out . Otherwise, you may get lost.
Divide your future essay into sections; develop each piece separately and incrementally.
First figure out how to make an outstanding outline, and then you can go ahead and start your essay-building process.
Develop your unique writing style and stick to it.
Start strong by grabbing the reader's attention . Aim to keep it until you reach your final point. Stay powerful and convincing.
Use active voice instead of passive whenever possible.
Don't let your reader fall asleep: play with your English, vary sentence structures, avoid repetition, sharpen and diversify your vocabulary when you revise the text.
Brainstorm to search for the best ideas that support your case. Include only the arguments that are effective and that you have some knowledge of, otherwise you won't do a good job of presenting them.
Writing introductory paragraphs on different topics can be very helpful. It will help set the tone for the paragraph, making it easier to write the supporting sentences. Moreover, seeing your pattern progress is always inspiring!
Supporting ideas, examples and other details should all be relevant to the subtopic. It will help you and the readers to stay focused.
There are some other specific rules that you can use as a guide to creating an outstanding 5-paragraph essay.
Don't use abbreviations and contractions.
Avoid casual language (it's better not to begin sentences with "sure", "well", "yes" or "no").
Don't use slang (there's a big difference between academic writing and a message to your friend).
Try not to begin your sentences with "There is/are". For example, instead of "There is a need to edit the essay", write "Essay editing is essential".
Don't begin sentences with conjunctions ("and", "but", "for", "yet", "so", "or", "nor").
Avoid using phrases like "a lot", "lots" and "lots of". Think about replacing them with "many", "most", "much" or "often".
Avoid using exclamation points; stay more or less neutral in your writing.
Forget about your writing! Get some rest… and then read it again with fresh eyes. Polish and refine your essay as many times as you need to ‒ you won't be sorry for spending time on it. Ask someone knowledgeable to review and criticize your essay as well – they may make suggestions that surprise you.
Check your writing for spelling and grammar mistakes.
Make sure your ideas flow logically.
Avoid too much detail or wordiness.
Be concise, specific and brief, but do give details and examples.
Also, make sure to check out free handout about essay writing.
Humans crave order. Anything else can lead them astray. A 5-paragraph essay outline is essential for those who want to create their short essay in the most effective and timely way. An essay outline will streamline your writing; it will also make you focus on the main topic and on the subtopics exposed in each separate part of the paper.
Have a look at our 5-paragraph essay writing outline for "How to Make Lemonade When Life Gives You Lemons", and use it as an essay sample whenever you need inspiration for the framework of your own essay. It will take you just 5 minutes, and it will considerably save time when it comes to your own essay writing.
How to Make Lemonade When Life Gives You Lemons
You will soon discover that it's not that difficult to learn how to write a 5-paragraph essay that will hit the spot and win you the highest grade. Our tips for writing a good essay can help you to communicate your ideas clearly and effectively.
Think about all the possible 5-paragraph essay topics and select the one that's best for you – that's the one that will make five-paragraph essay writing interesting for you!
Good luck with your writing!
Share via Facebook
Share via Twitter
Share via LinkedIn
Share via email
You might also like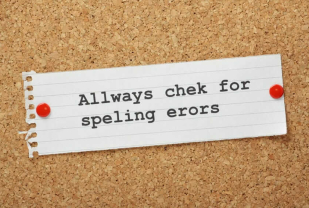 Edit My Essay: 22 Ways to Get It Done Right
College Essay Help: 21 Terrific Tips to Get Accepted
Academic Research Paper: 11 Shortcuts to Get It Right
I'm so grateful to have found this nugget because my students are struggling with essay writing. Thanks.
Thanks for your feedback, Justina! Glad you found my guide helpful 🙂
You've got it in one. Couldn't have put it better.
Glad you liked, Cherilynn!
Good tips! I think it can be useful for my writing.
Thanks for the feedback, Sophy!
Actually I have difficulties in the introduction of each type of essay, for example, the expository essay "developed by examples or developed by definition". I need more explanations about each type, please.
Thanks for the feedback, Rawya! We will take into account your suggestion for our next post on essays.
Your essay writing system is very good.
Thank you so much!
Thank you so much. It' s really great and amusing explanation of how to write an essay.
You're welcome, Doha! Glad you enjoyed the article.
Breathtakingly amazing article!
Thank you for your feedback! We greatly appreciate it!
Microsoft 365 Life Hacks > Writing > How to Write a Five Paragraph Essay
How to Write a Five Paragraph Essay
A classic five paragraph essay is an easy way to convey a belief or statement, back it up with some supporting points and evidence, and tie it all up with a conclusion. Read on to see this format in action and learn how to write a five paragraph essay.
The format begins with an introductory paragraph that contains a thesis statement that is the basis for the entire essay and gets your reader's attention. The introduction develops the ideas of what you will cover with at least three statements that support that thesis. Each of those three statements is fleshed out with its own paragraph to provide further support. While many essays are longer and more involved, a five paragraph essay is a great tool for those who are learning how to write and back up their points. It encourages organization, research, and planning. The five paragraph essay is a fantastic way to organize your thoughts and convey a point.
Write like a pro with Microsoft Editor
Improve your spelling and grammar anywhere you write.
The body of your five paragraph essay begins with a section that addresses the first point you made in your introduction that backed up your thesis. If your essay is based on opinion, you'll want to make sure that your points are clear and concise. On the other hand, if you are creating an essay that requires citations and facts, make sure that you do your research. This type of essay can be incredibly persuasive if well written, and having your claims backed up with clear points and strong research can help to sway your audience. Use specific details, demonstrated though closely related examples and evidence, to make your case.
Another important point while writing your five paragraph essay is that it is a great tool for learning. This format is primarily used to teach younger children how to organize their thoughts and present facts and opinions, but that does not diminish its value as a writing tool. No matter how old you are or what you're writing, being able to lean on this format can help you put your thoughts together. Start with an introduction that hooks the reader, make your points and back each one up with its own paragraph, and then round it all out with a conclusion. Use transition language like, "next" and "finally" between your supporting paragraphs to indicate that you're moving to a new point. A basic five paragraph essay outline will help you even if you're writing a longer essay or paper.
Finally, your last supporting paragraph should touch on the third point you made in your introduction. In the case of this post, that point referred to organization, research, and planning. Before you truly begin to write your five paragraph essay, take the time to organize your thoughts. Jot down your ideas and find which points best back up your thesis and organize them so that they flow smoothly and make sense to your reader. This type of outline helps with all kinds of writing because it helps to establish good writing habits. You'll group similar thoughts together so that your writing is cohesive, and you'll reinforce statements with facts, lending credibility. Whether you're putting together your doctoral thesis or defending your opinion about ice cream flavors, being able to plan your essay will help you write clearly.
The final paragraph of your essay should wrap everything up and solidify your thesis. This concluding paragraph should revisit your original topic and invite your reader to consider why it's significant. The five paragraph essay is an incredible tool for making and supporting a point and is helpful for writers of any age or skill level. Being able to master this format will help you present your thoughts and ideas clearly, even if you're not writing, because you've trained your brain to organize information effectively. In addition to being helpful with schoolwork, this format is great for helping you become a better writer . Take the time to get your thoughts in order before you put pen to paper, and the final product is sure to be great.
Get started with Microsoft 365
It's the Office you know, plus the tools to help you work better together, so you can get more done—anytime, anywhere.
Topics in this article
More articles like this one.
How to pinpoint (and avoid) pleonasm
Learn what pleonasms are and why they should be avoided. Get tips on how to avoid using them in your writing.
How capitalization works with colons
Not sure when it's appropriate to capitalize a letter after a colon? Learn how capitalization works with colons in different writing situations.
What is chiasmus and how do you use it in your writing?
A chiasmus is no longer a commonly used literary device, but it can help you support a point through repetition. Learn how to use chiasmus in your writing.
What is a subordinate clause?
You see subordinate clauses, also known as dependent clauses, every day when you read and write. Learn about subordinate clauses so you can use them correctly.
Everything you need to achieve more in less time
Get powerful productivity and security apps with Microsoft 365
Explore Other Categories
Transcripts
Cost & Tuition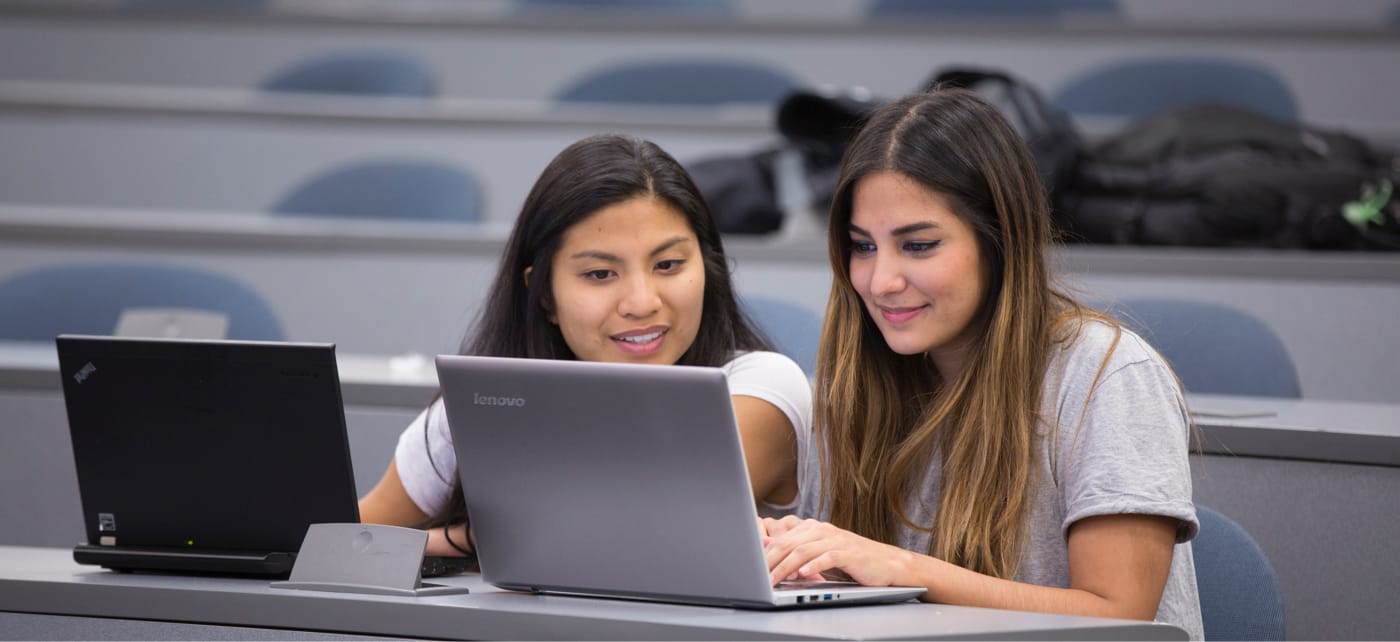 A Sample Five-Paragraph Essay
The Benefits of Regular Exercise
by Bette Latta, Professor of English, University of Tennessee