Undergraduate
High School
Architecture
American History
Asian History
Antique Literature
American Literature
Asian Literature
Classic English Literature
World Literature
Creative Writing
Linguistics
Criminal Justice
Legal Issues
Anthropology
Archaeology
Political Science
World Affairs
African-American Studies
East European Studies
Latin-American Studies
Native-American Studies
West European Studies
Family and Consumer Science
Social Issues
Women and Gender Studies
Social Work
Natural Sciences
Pharmacology
Earth science
Agriculture
Agricultural Studies
Computer Science
IT Management
Mathematics
Investments
Engineering and Technology
Engineering
Aeronautics
Medicine and Health
Alternative Medicine
Communications and Media
Advertising
Communication Strategies
Public Relations
Educational Theories
Teacher's Career
Chicago/Turabian
Company Analysis
Education Theories
Shakespeare
Canadian Studies
Food Safety
Relation of Global Warming and Extreme Weather Condition
Movie Review
Admission Essay
Annotated Bibliography
Application Essay
Article Critique
Article Review
Article Writing
Book Review
Business Plan
Business Proposal
Capstone Project
Cover Letter
Creative Essay
Dissertation
Dissertation - Abstract
Dissertation - Conclusion
Dissertation - Discussion
Dissertation - Hypothesis
Dissertation - Introduction
Dissertation - Literature
Dissertation - Methodology
Dissertation - Results
GCSE Coursework
Grant Proposal
Marketing Plan
Multiple Choice Quiz
Personal Statement
Power Point Presentation
Power Point Presentation With Speaker Notes
Questionnaire
Reaction Paper
Research Paper
Research Proposal
SWOT analysis
Thesis Paper
Online Quiz
Literature Review
Movie Analysis
Statistics problem
Math Problem
All papers examples
How It Works
Money Back Policy
Terms of Use
Privacy Policy
We Are Hiring
The War on Drugs, Essay Example
Pages: 6
Words: 1727
This Essay was written by one of our professional writers.

You are free to use it as an inspiration or a source for your own work.
Need a custom Essay written for you?
The "Drug War" should be waged even more vigorously and is a valid policy; government should tell adults what they can or cannot ingest. This paper argues for the position that the United States government should ramp up its efforts to fight the war on drugs.  Drug trafficking adversely affects the nation's economy, and increases crime.  The increase in crime necessitates a need for more boots on the ground in preventing illegal drugs from entering this country.  Both police and border patrol agents are on the frontline on the battle against the war on drugs.  The war on drugs is a valid policy because it is the government's responsibility to protect its citizens.  Citizens who are addicted to drugs are less likely to contribute to society in an economic manner, and many end up on government assistance programs and engage in crimes.
Introduction
This paper argues that The War on Drugs is a valid policy, and that government has a right, perhaps even a duty to protect citizens from hurting themselves and others.  Fighting drug use is an integral part of the criminal justice system.  Special taskforces have been created to combat the influx of illegal drugs into the United States. The cost of paying police and border control agents is just the beginning of the equation.  Obviously, the detriment to the US economy is tremendous.  But the emotional stress on the friends and family of the drug user represent the human cost of illegal drugs.  Families are literally torn apart by this phenomen.
(1). The cost of police resources to fight the drug war is exorbitant, but necessary .  In order for a war against drugs to be successful, federal, local and state authorities must make sure that there a plenty of drug enforcement officers to make the appropriate arrests.  This means that drug enforcement officers must be provided with the latest equipment, including technology to detect illegal drugs (Benson).  The cost of providing all the necessary equipment to border patrol agents and the policemen and policemen on the frontlines is well justified.  It is necessary to have a budget that will ensure that drug enforcers have everything they need to combat illegal drugs at their disposal.
(2). The government has the responsibility to protect its citizens.   If a substance is illegal, it should be hunted down by law enforcement authorities and destroyed.  The drug user is a victim of society who needs help turning his or her life around.  Without a proper drug policy in effect, the drug user will continue to purchase drugs without the fear of criminal punishment.  That is why the drug war is appropriate.  The government has a right to tell citizens what it cannot ingest, particularly substances that when ingested can cause severe harm to the individual.  This harm may take on the form of addiction.  Once a person is addicted to drugs, the government has treatment programs to help him or her get off drugs.  The economic cost of preventing illegal drugs from getting into the wrong hands, and the cost of drug treatment is worth the financial resources expended because people who are not addicted to drugs are more involved in society and in life in general (Belenko).
(3). Anti-drug policies tend to make citizens act responsibly .  Adult drug users must understand that what they are doing is negatively impacting society.  Purchasing illegal drugs drains the nation's economy.  These users have probably been in and out of drug rehabilitation programs many times with little to no success.  These drug programs are run by either the federal, state, or local governments (Lynch).   Each failed incident of a patient going back to the world of drugs costs the taxpayers money.  Once the drug user is totally rehabbed, he or she will realize the drag that he or she has been on society.  Therefore, the drug treatment centers are a way to teach adults how to be more responsible.
(4). Drug regulation in the United States has an effect on the international community.  America's image to the rest of the world is at stake.  If America cannot control its borders, rogue leaders of other countries will think that America is soft on drugs.  This in turn makes America's leaders look weak (Daemmrich).  Border patrol agents on the United States-Mexican border represent the best that America has to offer in preventing illegal drugs from entering the United States.  It is imperative that part of the drug policy of the United States provides enough financial resources for the agents to do their job.  The international community must see a strong front from the United States against illegal drugs.  Anything less is a sign of weakness in the eyes of international leaders, including our allies.
(5). Women are disproportionately affected by illegal drug use and therefore neglect their children.   As emotional beings, women have to contend with many issues that evade men (Gaskins).  The woman's primary responsibility is to her children.  If a woman is a drug user, her children will be neglected.  Most of the children end up becoming wards of the state.  Having to cloth and feed children places a major burden on organizations that take these children of addicts in.  A drug addict cannot take care of herself, and she certainly cannot take care of her children.  Both the woman and her children will become dependent on the government for food and shelter.  This person is not a productive member of society.  Increased prison sentences may seem harsh for women with children, but these sentences may serve as deterrence from using drugs.
(6 ). If students know that the criminal penalty is severe, it may serve as a deterrent to drug related crimes.   Educating students, while they are still in school about the harmful effects and consequences of using drugs is imperative in fighting the drug war.  However, many students may tune out the normal talk about how drugs affect them physically.  The key to effectively making the point to students that illegal drug use is wrong is to present them with the consequences of having a felony drug conviction on their record (Reynolds). In fact, having a criminal record is bad enough without the felony drug conviction.  Students should know that such a record can prevent them from obtaining employment in the future.  It should be stressed that many companies will not hire anyone with a criminal record, especially if the conviction was related to illegal drugs.  The threat of extensive incarceration should also deter students from using illegal drugs or participating in drug related activities.
(7). Parents who use drugs in front of their children are bad influences and contribute to the delinquency of the minor.    Children are extremely impressionable, and starting to use drugs at a young age can be devastating to their future.  The government fights the drug war to protect law abiding citizens, and to punish criminals.  People who use illicit drugs are criminals, and parents who influence their children by introducing and approving of their drug use need to suffer severe penalties under the law (Lynch).  It is more than likely that the parents that use drugs have been incarcerated at one time or the other.  This incarceration may be drug related.  Children see their parents go in and out of jail, so that becomes their "normal." Thus you have generational incarcerations which are an expense to prison sector and taxpayers.  The government is right in ramping up the penalties on drug use in front of children.
(8). People who use drugs are likely to drive under the influence which has all sorts of possible negative outcomes. There are so many consequences resulting from illegal drug use that they are too numerous to list.  One of the "unspoken" consequences is driving under the influence.  The entire population has made a concerted effort to curtail drinking and driving, and the deaths from alcohol related traffic accidents gave gone down significantly since strict laws have been put in place.  The government needs to find a way to crack down on drivers who are under the influence of illegal drugs (Belenko).  Drivers must be clear headed and focused to driver responsibly.  The government should get harsher, and find a way to test (as in the breathalyzer for alcohol) for marijuana.  The government has been successful in keeping the number of drunken drivers down.  However, many drivers are still legally able to pass a breathalyzer test if they are smoking marijuana, or using other drugs.  Accidents can still happen regardless of what drug the driver is under the influence of.  The government must find a way to crack down on these drivers who think that they are beating the system.
If the United States wants to get serious on the war on drugs, it should wage the war more vigorously.  Although the war on drugs is a valid policy, it needs to receive more attention and financial resources from the Federal government.  Preventing illegal drugs from crossing our borders is costly, but highly effective if there are plenty of border patrol agents on the United States-Mexican border.  This is the main avenue by which illegal drugs make it into the United States.  The argument that the government has the right to tell citizens what they can ingest is correct.  This is because it is the government's responsibility to protect its citizens.  Keeping people off of drugs makes for productive citizens who contribute to building a drug free society.
Works Cited
Belenko, Steven R., ed. Drugs and Drug Policy in America: A Documentary History. Westport, CT: Greenwood, 2000. Questia. Web. 2 Nov. 2012.
Benson, Bruce L., Ian Sebastian Leburn, and David W. Rasmussen. "The Impact of Drug Enforcement on Crime: An Investigation of the Opportunity Cost of Police Resources." Journal of Drug Issues 31.4 (2001): 989+. Questia. Web. 2 Nov. 2012.
Daemmrich, Arthur A. Pharmacopolitics: Drug Regulation in the United States and Germany. Chapel Hill, NC: University of North Carolina, 2004. Questia. Web. 2 Nov. 2012.
Gaskins, Shimica. ""Women of Circumstance"-The Effects of Mandatory Minimum Sentencing on Women Minimally Involved in Drug Crimes." American Criminal Law Review 41.4 (2004): 1533+. Questia. Web. 2 Nov. 2012.
Lynch, Timothy, ed. After Prohibition: An Adult Approach to Drug Policies in the 21st Century. Washington, DC: Cato Institute, 2000. Questia. Web. 2 Nov. 2012.
Reynolds, Marylee. "Educating Students about the War on Drugs: Criminal and Civil Consequences of a Felony Drug Conviction." Women's Studies Quarterly 32.3/4 (2004): 246+. Questia. Web. 2 Nov. 2012.
Stuck with your Essay?
Get in touch with one of our experts for instant help!
Dr. Strangelove, Essay Example
Valuing Caring Behaviors Within Simulated Emergent Situations, Article Critique Example
Time is precious
don't waste it!
Plagiarism-free guarantee
Privacy guarantee
Secure checkout
Money back guarantee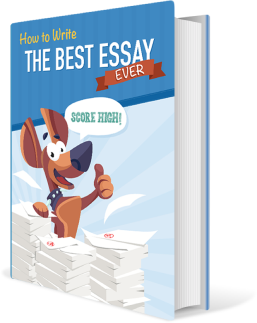 Related Essay Samples & Examples
Voting as a civic responsibility, essay example.
Pages: 1
Words: 287
Utilitarianism and Its Applications, Essay Example
Words: 356
The Age-Related Changes of the Older Person, Essay Example
Pages: 2
Words: 448
The Problems ESOL Teachers Face, Essay Example
Pages: 8
Words: 2293
Should English Be the Primary Language? Essay Example
Pages: 4
Words: 999
The Term "Social Construction of Reality", Essay Example
Words: 371
History Classics
Your Profile
Find History on Facebook (Opens in a new window)
Find History on Twitter (Opens in a new window)
Find History on YouTube (Opens in a new window)
Find History on Instagram (Opens in a new window)
Find History on TikTok (Opens in a new window)
This Day In History
History Podcasts
History Vault
History Travel
War on Drugs
By: History.com Editors
Updated: December 17, 2019 | Original: May 31, 2017
The War on Drugs is a phrase used to refer to a government-led initiative that aims to stop illegal drug use, distribution and trade by dramatically increasing prison sentences for both drug dealers and users. The movement started in the 1970s and is still evolving today. Over the years, people have had mixed reactions to the campaign, ranging from full-on support to claims that it has racist and political objectives.
The War on Drugs Begins
Drug use for medicinal and recreational purposes has been happening in the United States since the country's inception. In the 1890s, the popular Sears and Roebuck catalogue included an offer for a syringe and small amount of cocaine for $1.50. (At that time, cocaine use had not yet been outlawed.)
In some states, laws to ban or regulate drugs were passed in the 1800s, and the first congressional act to levy taxes on morphine and opium took place in 1890.
The Smoking Opium Exclusion Act in 1909 banned the possession, importation and use of opium for smoking. However, opium could still be used as a medication. This was the first federal law to ban the non-medical use of a substance, although many states and counties had banned alcohol sales previously.
In 1914, Congress passed the Harrison Act, which regulated and taxed the production, importation, and distribution of opiates and cocaine.
Alcohol prohibition laws quickly followed. In 1919, the 18th Amendment was ratified, banning the manufacture, transportation or sale of intoxicating liquors, ushering in the Prohibition Era. The same year, Congress passed the National Prohibition Act (also known as the Volstead Act), which provided guidelines on how to federally enforce Prohibition.
Prohibition lasted until December, 1933, when the 21st Amendment was ratified, overturning the 18th.
Marijuana Tax Act of 1937
In 1937, the "Marihuana Tax Act" was passed. This federal law placed a tax on the sale of cannabis, hemp, or marijuana .
The Act was introduced by Rep. Robert L. Doughton of North Carolina and was drafted by Harry Anslinger. While the law didn't criminalize the possession or use of marijuana, it included hefty penalties if taxes weren't paid, including a fine of up to $2000 and five years in prison.
Controlled Substances Act
President Richard M. Nixon signed the Controlled Substances Act (CSA) into law in 1970. This statute calls for the regulation of certain drugs and substances.
The CSA outlines five "schedules" used to classify drugs based on their medical application and potential for abuse.
Schedule 1 drugs are considered the most dangerous, as they pose a very high risk for addiction with little evidence of medical benefits. Marijuana , LSD , heroin, MDMA (ecstasy) and other drugs are included on the list of Schedule 1 drugs.
The substances considered least likely to be addictive, such as cough medications with small amounts of codeine, fall into the Schedule 5 category.
Nixon and the War on Drugs
In June 1971, Nixon officially declared a "War on Drugs," stating that drug abuse was "public enemy number one."
A rise in recreational drug use in the 1960s likely led to President Nixon's focus on targeting some types of substance abuse. As part of the War on Drugs initiative, Nixon increased federal funding for drug-control agencies and proposed strict measures, such as mandatory prison sentencing, for drug crimes. He also announced the creation of the Special Action Office for Drug Abuse Prevention (SAODAP), which was headed by Dr. Jerome Jaffe.
Nixon went on to create the Drug Enforcement Administration (DEA) in 1973. This agency is a special police force committed to targeting illegal drug use and smuggling in the United States.
At the start, the DEA was given 1,470 special agents and a budget of less than $75 million. Today, the agency has nearly 5,000 agents and a budget of $2.03 billion.
Ulterior Motives Behind War on Drugs?
During a 1994 interview, President Nixon's domestic policy chief, John Ehrlichman, provided inside information suggesting that the War on Drugs campaign had ulterior motives, which mainly involved helping Nixon keep his job.
In the interview, conducted by journalist Dan Baum and published in Harper magazine, Ehrlichman explained that the Nixon campaign had two enemies: "the antiwar left and black people." His comments led many to question Nixon's intentions in advocating for drug reform and whether racism played a role.
Ehrlichman was quoted as saying: "We knew we couldn't make it illegal to be either against the war or black, but by getting the public to associate the hippies with marijuana and blacks with heroin, and then criminalizing both heavily, we could disrupt those communities. We could arrest their leaders, raid their homes, break up their meetings, and vilify them night after night on the evening news. Did we know we were lying about the drugs? Of course, we did."
The 1970s and The War on Drugs
In the mid-1970s, the War on Drugs took a slight hiatus. Between 1973 and 1977, eleven states decriminalized marijuana possession.
Jimmy Carter became president in 1977 after running on a political campaign to decriminalize marijuana. During his first year in office, the Senate Judiciary Committee voted to decriminalize up to one ounce of marijuana.
Say No to Drugs
In the 1980s, President Ronald Reagan reinforced and expanded many of Nixon's War on Drugs policies. In 1984, his wife Nancy Reagan launched the " Just Say No " campaign, which was intended to highlight the dangers of drug use.
President Reagan's refocus on drugs and the passing of severe penalties for drug-related crimes in Congress and state legislatures led to a massive increase in incarcerations for nonviolent drug crimes.
In 1986, Congress passed the Anti-Drug Abuse Act, which established mandatory minimum prison sentences for certain drug offenses. This law was later heavily criticized as having racist ramifications because it allocated longer prison sentences for offenses involving the same amount of crack cocaine (used more often by black Americans) as powder cocaine (used more often by white Americans). Five grams of crack triggered an automatic five-year sentence, while it took 500 grams of powder cocaine to merit the same sentence.
Critics also pointed to data showing that people of color were targeted and arrested on suspicion of drug use at higher rates than whites. Overall, the policies led to a rapid rise in incarcerations for nonviolent drug offenses, from 50,000 in 1980 to 400,000 in 1997. In 2014, nearly half of the 186,000 people serving time in federal prisons in the United States had been incarcerated on drug-related charges, according to the Federal Bureau of Prisons.
A Gradual Dialing Back
Public support for the war on drugs has waned in recent decades. Some Americans and policymakers feel the campaign has been ineffective or has led to racial divide. Between 2009 and 2013, some 40 states took steps to soften their drug laws, lowering penalties and shortening mandatory minimum sentences, according to the Pew Research Center .
In 2010, Congress passed the Fair Sentencing Act (FSA), which reduced the discrepancy between crack and powder cocaine offenses from 100:1 to 18:1.
The recent legalization of marijuana in several states and the District of Columbia has also led to a more tolerant political view on recreational drug use.
Technically, the War on Drugs is still being fought, but with less intensity and publicity than in its early years.
Sign up for Inside History
Get HISTORY's most fascinating stories delivered to your inbox three times a week.
By submitting your information, you agree to receive emails from HISTORY and A+E Networks. You can opt out at any time. You must be 16 years or older and a resident of the United States.
More details : Privacy Notice | Terms of Use | Contact Us
My Paper Writer
How It Works
Research paper help
Economic research papers
Management paper writing
Sociology papers
Analysis papers
Editing service
Proofreading service
Writing papers for money
Action term paper
Accounting term papers
Business term papers
Essay writing service
English term papers
Personal statement
Research proposal
Research paper writing service
Custom college papers
Term paper writing service
Write my college paper
Write my term paper
Write my research paper
Pay someone to write my paper
Write my essay
Read our sample essays and get inspired for your own academic work
War on drugs essay.
The "War on Drugs" was a national movement in the 1980s and 1990s that called for law enforcement to get tough on drug control and incarcerate individuals in order to deter people thinking about committing drug crimes and reduce recidivism for drug offenders (Kelly & Barker, 2016). Policymakers adopted initiatives such as "Just Say No to Drugs" and adopted harsh laws such as three-strike laws to accomplish the goals of deterrence, but it did not work. Instead, prison populations rose, and non-violent drug offenders are currently serving lengthy sentences. The war on drugs has not been successful because of common sense strategies and harsh laws that do not focus on drug treatment and acknowledge the drug user as an addict.
Use your promo and get a custom paper on War on Drugs Essay
Common sense strategies are those policies and initiatives that have been made by people who assume that the public simply needs to be educated about the negative aspects of drug use, and this will be enough to deter them. If that does not work, than fear of incarceration should be an effective deterrent. This has been called an anti-intellectual and anti-scientific way to handle drug control because it goes against evidence that states it does not work. It also subdues the want for further research because it uses common sense as an argument against further studying. In other words, it does not need to be studied because the solution is easy to understand (Kelly & Barker, 2016). This could not be further from the truth. People knowingly engage in behavior that is contrary to their health every day. The proof of this is in the global obesity epidemic, binge drinking statistics and number of smokers still getting their nicotine fix from cigars and cigarettes. Simply telling people not to do something or else they will suffer health consequences and jail time is not enough to prevent people from committing drug crimes, as is apparent by the number of drug offenders in the prison system. Currently, 50 percent of federal inmates are drug offenders, which is an increase from 22 percent in 1980 (Mitchell, Cochran, Mears & Bales, 2017). "Just Say No" assumes that people are rational animals that only make common sense decisions. While humans are capable of rational thought, they are also capable of irrational thoughts and actions that are unpredictable and complex (Kelly & Barker, 2016). It is naïve to think that common sense is the most effective approach to adopting drug policy.
Harsh laws are unfair and ineffective for drug offenders, who often commit non-serious and non-violent crimes. Mandatory minimum sentencing is obviously not a deterrent for these offenders (Mitchell et al., 2017). Three-strike laws have been created in many states, but it is used most frequently and most harshly by the State of California. California's law was enacted in 1994 in line with the national movement to "get tough on crime." A strike is a serious or violent crime, and on a second strike, an offender's sentence is doubled. On a third strike, a criminal will serve 25 years or life. The catch in California is that the third strike does not have to be serious (Chen, 2014). This means that people may serve their time for two serious crimes but then be sentenced to life for something that was not serious, which does not amount to justice. The public has accepted and voted for this law believing that it would be a deterrent, but instead, people are being punished at a level that does not match the seriousness of their crime. Due to the perceived unfairness of this law, judges have been able to exercise discretion when applying the three-strike law to criminal activity, but discretion is not applied uniformly (Chen, 2014). Harsh law leaves some drug offenders with less-fair judgments than others, and in either case, it fills prisons with non-violent offenders.
The last reason that the "War on Drugs" does not work is that it fails to address the addiction problems that many drug offenders have. Prisons are not drug treatment centers, and statistics show that imprisoning drug offenders actually increases recidivism rather than deterring re-offenders (Mitchell et al., 2016). That is because prisons are not equipped with effective drug counseling and treatment, so inmates enter and leave the prison system as drug addicts. Drug offenders are more likely to get effective treatment from within their own communities, and they don't suffer some of the ill effects of incarceration, such as lack of employment opportunities and social stigmas. Essentially, treating non-violent drug offenders like criminals instead of people with addictions fails to address the root of the problem. Therefore, these people are more likely to re-offend.
The "War on Drugs" has been a valiant effort by policymakers to address growing drug problems in society, but it has been ineffective because of common sense approaches, harsh laws and the failure to address the true problem of addiction that drug offenders have. Previous approaches fail to rely on empirical evidence that shows increasing levels of recidivism among drug offenders, and jails are becoming filled with non-violent drug offenders because of harsh sentencing laws. This has not prevented people from engaging in drug behavior and subsequent criminal activity, and the best way to treat these offenders is to get them into drug treatment centers where the true root of the problem resides. Until policymakers adopt a different way to treat non-violent drug offenders, they will continue to suffer from drug addiction and unfair sentences that do not prevent drug use.
Chen, E. (2014). In the furtherance of justice, injustice, or both? A multilevel analysis of courtroom context and the implementation of three strikes. Justice Quarterly 31(2).
Kelly, M. & Barker, M. (2016). Why is changing health-related behavior so difficult? Public Health, 136.
Mitchell, O., Cochran, J., Mears, D., & Bales, W. (2017). The effectiveness of prison for reducing drug offender recidivism: a regression discontinuity analysis. Journal of Experimental Criminology.
The fields of law enforcement and private security have similar goals, but the two differ in their approaches and spheres of influence. Government security includes police departments on a state…
Today's economy depends on the secure flow of information within and across organizations.Security is a key concern in all corporate activities. Apart from monitoring and controlling the commercial undertakings of…
Major threats to homeland security include: the threat of biological weapons, cyber terrorism, internet recruitment of terrorists, along with homegrown terror and international terrorism. Biological terrorism is especially worrisome, because…
Public and private officers fulfill a wide range of services and duties that are critical to the success and livelihood of each. Public police officers must usually undergo stringent training.…
If the SLS Corporation expanded its business endeavors into the United States of America, it would more than likely fall into the government's business and fiscal practices after a few…
Campus security is a crucial part of the assurance of safety and a high-quality experience on campus. Given the relatively large size of the Central Texas College campus, it may…
Campus security is an ever-growing need. Where once, there was little chance of bomb threats and mass shootings, now it seems that students are growing more and more aware the…
The issue of physical security addresses various actions, which an officer in charge can take so as to protect, assess property, and buildings against any introducers. When one opts to…
Private security defense contractors refer to organizations or companies that merge security groups such as the military and law enforcement units. In the United States, these private contractors, which include…
There are many arguments over the legalization of marijuana that have scientific, social and cultural significance. While some like Miron argue that…
The national strategy seeks to follow through the government's commitment to develop a drug policy that is holistic and inclusive as possible.…
What drug is Gretchen on? Gretchen is on illegally obtained prescription opioid pain killers. Choose'at least 4'of the following questions to discuss:…
It is quite evident that from a general perspective, the number of adolescents who engage in the consumption of alcohol and or…
Should Cigarettes Be Banned Cigarettes are harmful; but whether or not they should be banned is a question that individuals and politicians…
Regarding the population of interest, i.e. teens from divorced parents, I would think that one of the issues that had potential bias…
In speaking to several younger and older people about drugs and drug issues in general, I noticed a variety of interesting differences…
Smoking constitutes a serious public health problem and a leading cause of preventable illness and death in the United States. About one…
Nowadays, a lot of people suffer from breast cancer and try to seek for the ways on how to avoid further development…
Your professor may flag you for plagiarism if you hand in this sample as your own. Shall we write a brand new paper for you instead?
on your first order
Use code: SAMPLES20
Terms & Conditions Loyalty Program Privacy Policy Money-Back Policy
Copyright © 2013- 2023 - MyPaperWriter.com
War on Drugs and Its Effects: Analytical Essay
Introduction.
Drug trafficking has become a common problem in modern societies due to the high number of its effects. People have intentionally abused drugs by using them for purposes other than the prescribed ones. This has led to the formation of laws to govern drug trafficking and drug use in most countries that are determined to eradicate this problem. Drugs are not a problem to the society; however, drug abuse causes complications that make them harmful to users and other people.
A drug is a substance taken to give the user pleasure and satisfaction. People take drugs due to various reasons including treatment of diseases, pain relieving and disease prevention (Mendoza 2010). However, some drugs are used for refreshment and entertainment like alcohol, cigarettes, cocaine, bhang and heroin. Even though, some drugs are used for curative or pain relieving purposes some people misuse them hence causing unintended effects in their bodies.
Even though, there are no exact figures to represent the actual problem of drug abuse in the modern society, there are credible statistics that offer information about drug dealing and abuse.
The results show that Afghanistan, Russia, United States, Mexico, Colombia, Iran and Australia record high number of drug trafficking, use and abuse. Most drug abusers are youths and adults experiencing stress and depression (Global Commission on Drug Policy 2011). Most people abuse drugs due to lack of jobs that make them desperate and idle.
As a result, they resort to abuse drugs to escape from world realities. Moreover, constant family conflicts between couples make them start using drugs and without knowing they end up abusing them. In addition, loss of jobs due to retrenchment or recession makes people abuse drugs as they seek ways of forgetting their predicaments (United Nations 2012).
However, most youths abuse drugs after failing to meet their academic expectations. Some also abuse drugs due to pressure from their peers and curiosity to experiment the effects of these drugs.
The "War on Drugs" refers to military steps taken to curb drug abuse, production and trade. These steps include fighting the production of prohibited drugs, educating the public on dangers of drug abuse and creating rehabilitation centres for drug addicts.
The United States formulated this policy to control the production of prohibited drugs through the provision of monetary support to finance projects aimed at curbing this problem (United Nations 2012). This fight was started in 1914 after various drug abuse cases were reported. Even though, this policy took various faces it has since been adopted by many nations as a way of fighting the effects and prevalence of drug abuse.
It is necessary to note that the legalization of prohibited drugs will have various effects in the society. Even though, this will offer room for employment opportunities and development of more houses to act as stores dealing with drugs, the side effects will be more than the benefits accrued (Cave 2012). It is true that legalizing these drugs will reduce the number of unemployed youths and offer sources of income to many families. However, the negative effects of legalizing prohibited drugs will be beyond the society's imaginations.
Families will breakup as a result of abusing drugs at the expense of family responsibilities. Therefore, there will be separation and divorce cases. Children will suffer the consequences of being raised by single parents (Global Commission on Drug Policy 2011). Additionally, family conflicts will result in violence, injuries, death and destruction of family property like furniture and electronics.
There will be a high number of unemployed people in the society because most of them will be sacked due to engaging in drug abuse at the expense of work. This will contribute to a high number of social evils like prostitution and robbery because people will be idle and unable to raise money through legal means.
Most countries' economies will drop due to the reduced number of manpower required to participate in productive activities. There will be less productive people as many will be spending their time in drug dens (Global Commission on Drug Policy 2011). There will be an increase in the rate of sexually transmitted infections since people will engage in carless sexual activities.
The effects of drug abuse include irrational thinking that will result in unprotected sexual activities among drug addicts. Sometimes this behaviour may extend to their families, friends and relatives leading to incest, defilement and rape.
Although, alcohol affects people's health, it is not prohibited since there are guidelines that regulate its production (Ogutu 2012). This involves the labelling of alcohol bottles and tins to show their alcohol concentration.
Additionally, alcoholic products are brewed or distilled in a clean environment; therefore, this guarantees their users healthy products. The United Nations is against any attempts to legalize prohibited drugs. There are various seminars that continue to highlight the plight of drug users as attempts are being made to fight drug peddling.
The fight against prohibited drugs is not a complete failure since various nations and institutions are making considerable steps that will eradicate this menace. Various rehabilitation centres have been established and thus rehabilitated many drug addicts. However, people must volunteer and offer essential information to law enforcement agencies to help fight this problem.
Cave, D., (2012 ). Uruguay Considers Legalizing Marijuana to Stop Traffickers . The New York Times. Web.
Global Commission on Drug Policy, (2011 ). War on Drugs. Report of the Global Commission on Drug Policy . Web.
Mendoza, M., (2010). U. S. Drug Wars has Met None of Its Targets. U. S. Security News. Web.
Ogutu, J., (2012). Three Charged over Sh4m Drug Trafficking . The Standard Digital Media. Web.
United Nations, (2012 ). Mexico General Debate, 67th Session. General Assembly. Web.
Chicago (A-D)
Chicago (N-B)
IvyPanda. (2023, October 29). War on Drugs and Its Effects: Analytical Essay. https://ivypanda.com/essays/war-on-drugs/
"War on Drugs and Its Effects: Analytical Essay." IvyPanda , 29 Oct. 2023, ivypanda.com/essays/war-on-drugs/.
IvyPanda . (2023) 'War on Drugs and Its Effects: Analytical Essay'. 29 October.
IvyPanda . 2023. "War on Drugs and Its Effects: Analytical Essay." October 29, 2023. https://ivypanda.com/essays/war-on-drugs/.
1. IvyPanda . "War on Drugs and Its Effects: Analytical Essay." October 29, 2023. https://ivypanda.com/essays/war-on-drugs/.
Bibliography
IvyPanda . "War on Drugs and Its Effects: Analytical Essay." October 29, 2023. https://ivypanda.com/essays/war-on-drugs/.
Ethics of Euthanasia and Pain-Relieving
The Federal Government and Relieving Student Loan Debt
Legalizing Gay Marriage in the US
Abusing Human Rights: Violence Against Women
Aromatherapy and Hand Massage as a Means of Relieving Chronic Pain
Does Legalizing Marijuana Help or Harm the United States?
"Arcadian Adventures With the Idle Rich" by Leacock
Argument About Legalizing Marijuana in America
Legalizing Sports Betting in the US
Legalizing Gay Marriage
The Role of American Laws in Protecting Corporations From Cyber Crime
An Introduction to Correctional Facilities
Problems Associated With a Rape Shield Law
Contemporary Cultural Diversity Issue: Racial Profiling
Crimes and criminal law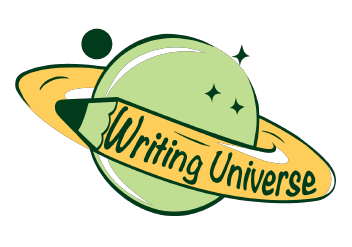 Environment
Information Science
Social Issues
Argumentative
Cause and Effect
Classification
Compare and Contrast
Descriptive
Exemplification
Informative
Controversial
Exploratory
What Is an Essay
Length of an Essay
Generate Ideas
Types of Essays
Structuring an Essay
Outline For Essay
Essay Introduction
Thesis Statement
Body of an Essay
Writing a Conclusion
Essay Writing Tips
Drafting an Essay
Revision Process
Fix a Broken Essay
Format of an Essay
Essay Examples
Essay Checklist
Essay Writing Service
Pay for Research Paper
Write My Research Paper
Write My Essay
Custom Essay Writing Service
Admission Essay Writing Service
Pay for Essay
Academic Ghostwriting
Write My Book Report
Case Study Writing Service
Dissertation Writing Service
Coursework Writing Service
Lab Report Writing Service
Can't find a perfect paper?
Free Essay Samples
War on Drugs
Essays on War on Drugs
Most nations' economies depend heavily on international commerce. By maintaining a positive balance of payments from foreign trade relations, each nation aims to grow its wealth. Similar attempts by Britain in the 19th century led to the nation starting a war with China over two plants, the camellia and the...
Words: 1814
The government-led campaign known as "the war on drugs" was started many years ago with the goal of outlawing the use and sale of illicit substances. (Bergen-Cico 25). Since the start of this "war," various leadership regimes have employed various tactics to make sure this strategy is successful. Taking the...
Words: 3114
The United States government's campaign to stop the use, selling, distribution, and trade of drugs and narcotics is known as the "war on drugs," and it involves enacting drug laws that toughen penalties for offenders. (Stevenson, 2011). The initiative's original goal was to increase public awareness of the need to...
The United States has the greatest incarceration rate in the world, with more inmates in its local, federal, and government prisons. The growth was caused by the nation's war on drugs movement, which began in the 1970s. The country is home to around 4.4% of the world's population and 22%...
Found a perfect essay sample but want a unique one?
Request writing help from expert writer in you feed!
The United States is at war and has been fighting a drug war for over a century. At least four heads of state have personally led the drug war. However, the country is losing ground because a large number of opioid addicts and peddlers continue to crowd clinics, trials, and...
Words: 1694
Many illicit drugs, such as cocaine, marijuana, and opium, and other psychedelics, have long been used by people for medical, spiritual, and recreational purposes. However, some have been made illegal in the last century, while others have remained legal, raising the question of why the disparities exist. As a result,...
Words: 1661
Drug misuse is a major threat to many countries worldwide today as a result of its detrimental threats to health and national security. Illegal drugs are killed every year by millions of lives that are endangering both development and consumer nations in social, economic, and political terms. It is a...
The main characters in the film, Training Day The main characters in the film, Training Day, are Ethan Hawke and Denzel Washington (Tatti, 2015). The film shows the true lives of two Los Angeles cops participating in the War on Drugs in the narcotics department. Hawke portrays rookie policeman...
Related topic to War on Drugs
StudyDriver in your Smartphone!
Essays on War On Drugs
War on drugs in modern world.
War on Drugs The War on drugs is a war on people and a war on progress, said Michael K Williams in his CNN piece, The war on drugs is war on people. Drug wars destroyed family's lives, crowded our jails, prisons and robbed futures of black and brown communities"that's what drugs do, they destroy people. According to Williams, the war on drugs has not made America a safer place. The war on drugs has a way of demonizing and […]
War on Drugs and its Effectivness
Since the late 1800's, there have been laws created to regulate or ban drug use. In 1887, Congress passed the first but the official War on Drugs was declared by President Nixon in 197. He declared that drug abuse was public enemy number one. Following this administration came the establishment of many federal agencies, including the Drug Enforcement Administration (DEA). This campaign relies on military aid and intervention to combat the problem of illegal drug trade in the United States. […]
A professional writer will make a clear, mistake-free paper for you!
Why War on Drugs is a Failure?
 Policymakers often use the law as a way of controlling the selling, manufacturing, and consumption of specific goods. The Eighteenth Amendment, which deemed the selling and consumption of alcohol illegal, was passed (and later overturned) in the early twentieth century due to its failures. This serves as a great example of how criminalization is not the best route to go when dealing with drug abuse, users, and sellers. Nevertheless, it was the first example we have, and it certainly wasn't […]
Is War on Drugs Appropriate?
Throughout the history of our great nation, Americans have fought many enemies that threaten the safety of our great Nation and provided aid and resources to our partnering countries in their time of despair. However, the consequences were substantial, countless brave men and women lost their lives defending the freedom of Americans. Today American's fight a different kind of war; it is a war without a clear enemy or end in sight. Today, America fights a War on Drugs. In […]
Why War on Drugs Failed?
Many Americans don't realize that the War on drugs in America isn't just a failed war but it was never meant to be won. During the Nixon presidency, Nixon sparked America's war on drugs in 1971 and created the U.S. Drug Enforcement Administration two years later. As part of the initiative, President Nixon increased funding for drug- control agencies, mandatory prison sentencing and strict measures for drug-related crimes.Nixon had other motives for why he started the war on drugs, one […]
American War on Drugs
Illegal substance abuse has plagued the United States throughout history. Beginning with the nation's heavy dependency on alcohol in the early 1800's to today's opioid epidemic, substance abuse has led to millions of deaths, child neglect and domestic violence. In response, the United States has made multiple efforts in attempt to minimize illegal drug use, yet many question the effectiveness and impact such actions have on today's society. The United States' first attempt consisted of prohibition laws, followed by the […]
The War on Drugs
The War on Drugs started in June 1971 when US president Richard Nixon announced drug abuse to be 'public's big enemy' and raised federal funding for drug-control agencies and drug treatment efforts.The War on Drugs is a term used to refer to a government-led initiative that aims to stop illegal drug use, distribution and trade according to the article written by A&E. (A&E) In this short essay I will be discussing many points that deal with the war on drugs […]
War on Drugs and its Impact on Society
War on Drugs The War on Drugs has had a big impact on United States society. The war on drugs is a campaign that is led by the US federal government, the purpose is to reduce the illegal drug trades. It's impact caused racial profiling, drug overuse, and increased incarceration rates. Over half of imprisoned prisoners are drug offenders. The United States leads the world with incarceration, there is approximately 2.2 million people imprisoned. Being racially profiled is very common […]
History of War on Drugs
Introduction War on drugs was started in 1971 by President Nixon of United States of America who realized existence of far reaching impacts that hurt both the population as well as economy at large. It was a futile fight as much of his efforts failed to bear desired results. Analysts have judged the outcome and likened it to being militaristic and unilateral. The strategy applied was identified to have hindered success of anticipated outcomes and so further probe into how […]
A Complicated War on Drugs
War on Drugs Drugs are being distributed illegally for a myriad of purposes. While in some cases drugs can have a positive impact, they can be equally if not more damaging to our society. Illicit drugs impact society financially and bring detrimental outcomes through usage. The never-ending war on drugs has cost one trillion dollars through means of acts banning the drugs creation and importation to be sold. While many law enforcement strategies have been put in place to […]
Government and War on Drugs
Introduction         The War on Drugs has, and always will be, something of a controversial topic.  The term ?War on Drugs,' although coined by Nixon under the Nixon administration in 1971, will be used in this paper to distinguish any time the United States' attempted to fight or regulate drug usage of any kind.  The reason for this clarification is because we can find evidence of the United States' attempts as far back as around 1860 with the regulation of […]
The Philippines War on Drugs
The Philippine Drug War also known as the  "War on Drugs" is basically the drug policy followed by Philippine government implemented their President Rodrigo Duterte. Duterte came into power on June 30, 2016.The drug policy's goal is to neutralize the illegal drug personalities nationwide. The president encouraged and continues to encourage citizens to kill either suspected criminals and/or drug addicts. Police almost daily kill unarmed people who they believe are suspects, and then they proceed to place guns or drugs […]
What Can Make War on Drugs Worse?
A growing problem facing America today is the rise in drug overdoses. In 2017, over 72,000 Americans died due to drug overdose (National Institute on Drug Abuse). Due to heroin, methamphetamine, cocaine, opioids, etc., thousands are losing their lives every year. Though the Justice Department is cracking down on drug dealers, some cities and states across the nation are looking to provide a safe haven for drug addicts, where they can shoot up without fear of being arrested. According to […]
An Importance of War on Drugs
The intent on the War on Drugs was to reduce illegal drug users in teens and availability to all. which can affect everyone in their families. Legal drugs have become an even bigger problem than illegal drugs are. Since 1999, deaths from legal drugs have increased by as much as 400% among women and 265% among men (Banks). By ending the War on Drugs and legalizing all drugs possibly will make it even worse than it already currently is […]
Police and the War on Drugs
Many currently illegal drugs, such as marijuana, cocaine, meth, and heroin have been used for many years. Some are mainly used for self-interest purposes. Then why are certain drugs legal to use in the community today while others are illegal? The harms of drugs on the user's health, as well as the health of the community are greatly impacted by the use of drugs. Family members are also affected even if they are not the ones who are using. Their […]
A Problem of War on Drugs
War on Drugs War on drugs is not a war that's been fought on the other side of the nation. This is a war that's been in the backyards of ALL Americans, every day. This is a tough war that has been impacting America in many ways. This can't be controlled by the heavy aid of nuclear weapons or even heavy artillery. They way legalization of a drug occurs is determining the number of MIA's. Many will be murder, just […]
Economic Effects of the War on Drugs
Economic Effects of the War on Drugs on Poor Minority Families Introduction Since the onset of the war on drugs, the U.S. has held one of the world's highest rate of incarceration, with over 41.6% of inmates under a federal drug offense sentence (Federal Bureau of Prisons, 2018). The war on drugs usually refers to the severe measures enacted by the criminal justice system regarding illegal drug possession and consumption. In 1971, president Nixon announced, America's public enemy number one […]
The Laws Behind the War on Drugs
Introduction The United States incarcerates more people than any other nation in the world (Mann). The prison system costs the United States over 80 billion dollars in operation costs, and the majority of prisoners are incarcerated for non-violent drug crimes, many of which are first-time, non-violent offenders that are incarcerated for decades (ibid). Since 1971, the United States has engaged in a costly and unproductive war against drugs, fought with laws and programs that inherently have an disproportionate effect on […]
A Death Penalty and War on Drugs
In President Trump's recent speech, he talked about a new plan to fight the opioid crisis going on in the United States. His plan includes stricter penalties for drug traffickers, such as the death penalty. For years Donald Trump has commented on various cases against high profile criminals, saying this country needs the death penalty. In a NY Times article, writer Maya Rhodan listed the different times Trump wanted there to be quick trials that he said should end with […]
Marginalization of a Race Tthrough the War on Drugs
 The issue of mass incarceration due to drug-related crimes is a highly debated topic, especially in the United States of America because of the prevailing statistics. Today, the U.S. has 5% of the world's total population, but at least 25% of this populace is incarcerated (Drug Policy Alliance, 2018). Indeed, the U.S. is the country that imprisons most people globally. While the rate of incarceration in the country is a problem, the debate delves further into the issue of race […]
The War on Drungs and Media
 Abstract This media analysis paper will follow the war on drugs, sweeping across our nation. Drugs have always been prevalent in the United States, however the epidemic became an all-out war during the 1960's when former President Richard M. Nixon was in office (https://www.smartdrugpolicy.org/nixon-and-the-start-of-the-drug-war-1969-1974/?) . But when will this war that millions of Americans face each year end? After doing research, along with analyzing recent posts on the popular social media site Twitter. The number of tweets about the […]
Drugs Issues in the United States
Four decades ago, the United States' government declared a war on drugs. When the United States declared the war on drugs, they implemented that the use of marijuana, opium, coca, and psychedelics, that had previously been used for spiritual and medical use, were now illegal within the United States for recreational use. The United States has put in billions of dollars to budget the War on Drugs. To back up the United States claim that such drugs should be illegal, […]
A Problem of Drugs in Society
Abstract The war on drugs hasn't just started, but the time is now to get it under control. The jails are becoming overcrowded, the crime rate is rising, families being divided, more rehabs are needed and smuggling needs to come to stop. Our plan is to use tax dollars, but it's not a good strategy so far. We need to clean up our streets first before we try to deal with anything else. Let's start with ourselves! Get the drug […]
A Question of Drugs Possession
Anybody that is living in America currently, could tell you that there is one obvious ethical problem that is growing increasing problematic with each day that goes by. If you haven't already guessed it, the problem I am talking about is the drug problem. The Center Disease Control and Prevention (CDC) estimates that 72,287 American people died from overdoses in 2017, an increase of about 10% from the year before (www.cdc.gov, 2018). What I find very concerning is the number […]
Will the Drug War Ever Finish?
The issue with drugs is a global concern which involves children, teenagers, and adults. It increases problems like crime and punishment and problems between countries. The war on drugs was set to stop the illegal drug trade. It is made up of different countries, militaries, and the U.S. government. This is what the war on drugs is in the past, present, and what most likely will become in the future.  Drugs are substances that a person can take […]
The Definition for Drug War
Over the years, the drug war has become a controversial topic that provokes quarreling debates. Drugs are undeniably popular; millions of Americans use and abuse. According to Alfred Blumstein and Joel Wallman, half or more of all serious crimes are drug-related. One-third of state prison inmates have committed drug-related offenses. The drug war has been an endless battle against impossible odds, there needs to be effective methods so there can be a chance to better communities nationwide. The drug war […]
Prohibitions: Weapons and Subsidies
For governing a country well / there is nothing better than moderation (64). This idea of a hands-off approach to governance drives Lao-Tzu's central philosophy on the state. He believes that the government which governs the least, governs the best. This libertarian, laissez-faire perspective on government was extraordinarily unique in a world run by authoritarian regimes. Rather than put faith in government intervention to keep civilization in order, he hypothesized that when individuals were left to their own devices, society […]
Drug Epidemic in United States
In the history of the United Stated the drug epidemic has been increasing at an alarming rate. The United States imported opium legally for hundreds of years. During the Civil War the most common used drug was Morphine. In the nineteenth century Heroin was manufactured. Cocaine was very popular and was marketed as a cure for drug addiction. The United States main focus was on alcohol addiction, while there was very little concern for narcotic usage. In the early years, […]
Incarceration Rate in the United States
With the United States having a higher prison incarceration rate than the countries we considered autocratic such as Iran, China and Germany one would hope that the War on Drugs implemented in the 1970s would soon come to an end, again one would hope. From the unjust use of prisoners set to help the community with a rate of pay starting at $1 an hour, to the fact that mass incarceration not only involves the millions of people in our […]
The Philippines Drug Policy
I know [Elvin] was sleeping, because it was 3:30 a.m. It was very quiet, like a twilight zone. The police entered my house"no knocking or anything. I asked, ?Why are you there?' They didn't respond. … I said, Sir, please! Sir, stop! Sir, please! Each time, I heard a shot. Sir, please! Shot. Sir, stop! Shot. It was six [gunshots] in total. They say my son shot them. No. They say my son ran. No. (If You Are Poor, You […]
Introduction for Essay
Research paper on war on drugs, thesis statement for war on drugs.
All through U.S. legislative history, strategies have been known to influence the lifestyle and each perspective. The topic I have picked will be 'The War on Drugs and the effect it has on society, in the event that it helps people in general or tends to extend social imbalance. This topic is important to me because I took a look at the neighborhood I was brought up in and saw how drugs have affected people's lives, separated families, and furthermore ruined communities. I needed to know whether the 'War on Drugs' prevented our neighborhoods from being overflowing with Drugs or it simply overshadowed the genuine issues that should be handled. It is additionally vital for individuals to think about this theme on the grounds that the issue isn't just about medications yet additionally the development of disparity between the rich and poor, high contrast, privileged and lower class in this nation.
The War on medications manages issues concerning why they were gone through Congress and if there were intentions that bargain interface specifically to dark networks. The issues were realized in Dan Baum's book entitled 'Smoke and Mirrors' where John Ehrlichman, the central residential undertaking consultant, talks about how the Drug War fever has been raised and controlled from its humble beginnings toward the beginning of the Nixon organization and clears up the different interests which that heightening has served. He discusses the Drug War on 'blacks' and 'flower children,' yet government officials couldn't state that, so they needed to state the War on 'heroin' and 'Maryjane.' He additionally said that 'We realized medications were not the medical issue we were portraying it, yet there were political advantages to be picked up.' This demonstrates there is a whole other world to the War of medications that the legislature is letting on.
Argumentative Essay Examples on War On Drugs
This subject is an extremely dubious point since it manages a developing assortment of natives whose lives have incredibly been influenced by the United States government's sedate arrangements. So as to handle the issue viably, we have to look at how it identifies with financial issues, medical problems, the criminal equity framework, and so forth in our networks. I take a gander at the Department of Equity insights for measurements on National Drug Budget control, National family review on medication misuse, jail insights, and a book composed by researchers on the issue. My biased desire before leading this examination was that the 'War on medications' isn't successful on the grounds that taking a gander at my neighborhoods, I have seen a ton of street pharmacists and clients get captured; however, there is still more in the city.
Additionally, the disciplines forced are unfeeling, which lead me to consider how minority get condemned when it comes to tranquilizing capture. What's more, looking at the idea of this nation and the thoughts it was based on, I reached the resolution that dark and minorities will get the dramatic finish of the stick, the more terrible sentences. The laws are simply reinforcing the imbalance we have in American Society today. This helped me to remember Karl Marx saying, 'The thoughts of the decision class are the decision thoughts.' All together words, since this nation was based on prejudice and the pioneers of the country were white, then the laws were going to support them.
Amid my examination, there were a ton of things I found truly irritating. The United States has the most noteworthy populace on the planet, with most being casualties of the 'medicate war.' Since the start of the War on medications, things have demonstrated that sedate use has not decreased but rather expanded.
Yearly medication deals in the United States have been evaluated at $110 billion in the late 1980s, more than twofold the consolidated benefits of all Fortune 500 organizations. The monetary toll from medication misuse and medication-related mishaps approaches $60 billion every year. Likewise, the measure of cash spent by the administration to battle the War continued expanding, however, to no better outcomes. In 1969, $65 million was spent by the Nixon organization on the medication war; in 1982, the Reagan organization burned through $1.65 billion; in 1999, the Clinton organization burned through $17.7 billion. And in 2002, the Bush Administration burned through $18.8 billion.
Ideas: Racial Disparities in the Criminal Justice System
The most striking proof that became obvious was the racial difference in the criminal equity framework, which is expected by higher rates of contribution in a few offenses, social and monetary variations, authoritative approaches, and the utilization of attentiveness by criminal equity chiefs.
As the national prisoner populace has expanded in late decades, the effect of these progressions on minority networks has been especially emotional. 66% of the general population in jail are presently racial and ethnic minorities, and for dark guys in their twenties, one in each eight is in jail or prison on some random day. These patterns have been declined by the effect of the 'war on medications,' with three-fourths of all medication wrongdoers being people of shading, out-of-sight extent to a lot of medication clients in the public eye.
Comparing Drug Usage and Incarceration Rates Across Races
As indicated by the government Household Survey, 'most current unlawful medication clients are white. There were an expected 9.9 million whites (72 percent, everything being equal), 2.0 million blacks (15 percent), and 1.4 million Hispanics (10 percent) who were present illegal medication clients in 1998.' And yet, blacks comprise 36.8% of those captured for medication infringement and over 42% of those in government penitentiaries for medication infringement. African-Americans include practically 58% of those in state detainment facilities for medication crimes; Hispanics represent 20.7%.
When dark individuals are captured, they are dealt with uniquely in contrast to whites by the framework which is set up to 'serve the general population.' A case of such imbalance in condemning is the dissimilarity between rocks and powder cocaine sentences. This is the place it takes multiple times more cocaine in powder structure than cocaine in split structure to get a Minimum compulsory sentence, notwithstanding the way that the two medications are practically indistinguishable, both regarding science and physiological impacts. As it occurs, a split is dominatingly utilized by blacks, while powder is all the more frequently utilized by whites. In 1986, preceding compulsory least for split offenses wound up powerful. The normal government tranquilizes offense sentence for dark was 11% higher than for whites. After four years following the usage of harsher medication condemning laws, the normal government sedate offense was 49% higher for blacks.
Impact of Drug Policies on American Racial Disparity and Social Mobility
The examination insights simply affirmed what I anticipated. In any case, I was astonished and stunned by what a portion of the insights was stated about the 'War on Drugs.' I was astonished at how straightforwardly the ramifications of the 'War on Drugs' tie in with disparity in American culture today. Disparity ascends because of control of profitable assets, those things that are important to supply the general public's monetary needs, with all social orders basically two classes: the proprietors of the methods for creation and the specialists, as per Karl Marx. At that point, Political establishments and the activities of political pioneers will be outgrowths of the class structure and, in this manner, the capacity to ensure the property and benefits of the bourgeoisie, the proprietors of the methods for generations.
Such enactments like crime disappointment for medication guilty parties take away for all time their entitlement to cast a ballot due to a lawful offense conviction despite the fact that their sentences have been served. These laws frequently propagate the unique impacts affecting residents of shading. Which has come about over 1.46 million dark men out of a complete casting ballot populace of 10.4 million have lost their entitlement to cast a ballot because of criminal convictions. If individuals cannot cast a ballot, then their voices won't be heard.
In the United States and different social orders with open frameworks of stratification, training turns into the essential method by which people prepare themselves to move upward in the social chain of importance. As the American belief system goes, instruction makes correspondence of chance. Despite where you begin, training gives openings that make a typical beginning line for everybody. Many youthful Americans have their lives demolished by medication requirements. The number of wrongdoers under the age of 18 admitted to jail for medication offenses expanded by twelve overlays between 1985 to 1997. Under government law, youngsters indicted for a medication offense lose their entitlement to administrative school advances – 43,000 understudies were influenced by this arrangement in 2001 – improving the probability that they will be undereducated and powerless to go after steady employment. These laws put a stop to a ton of social portability.
The medication war does not diminish tranquilized use. Pursuing a 'war' on medications animates a rough, underground economy, an economy which would crumple if tranquilized restrictions finished. Our nation, our reality, ought to be more secure, not just less free. Chronic drug use ought to be approached as an ailment, not a wrongdoing. We should remember that treatment alone won't do it. Authorization alone won't do it, and Education alone won't do it. The administration needs to work together with the network to locate a superior rather than Politician like Gov. Jed Bush, who calls for prison time for peaceful medication guilty parties while his little girl gets sent to recovery.
Likewise, the racially lopsided nature of the War on medications isn't simply decimating dark Americans. It negates confidence in the standards of equity and equivalent security of the laws that ought to be the bedrock of any established vote-based system; it uncovered and developed the racial blame lines that keep on debilitating the nation and gives a false representation of its guarantee as a place where there is equivalent chance; and it undermines confidence among all races in the reasonableness and viability of the criminal equity framework. Earnest activity is required, at both the state and government levels, to address this emergency for the American country.
Home — Essay Samples — Law, Crime & Punishment — War on Drugs — Discussion on the Issue of the War on Drugs

Discussion on The Issue of The War on Drugs
Categories: Drugs War on Drugs
About this sample

Cite this Essay
Let us write you an essay from scratch
450+ experts on 30 subjects ready to help
Custom essay delivered in as few as 3 hours
Get high-quality help

Dr. Karlyna PhD
Verified writer
Expert in: Nursing & Health Law, Crime & Punishment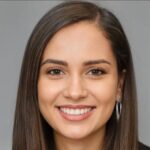 + 120 experts online
By clicking "Check Writers' Offers", you agree to our terms of service and privacy policy . We'll occasionally send you promo and account related email
No need to pay just yet!
Related Essays
2 pages / 842 words
1 pages / 671 words
2 pages / 701 words
2 pages / 826 words
Remember! This is just a sample.
You can get your custom paper by one of our expert writers.
121 writers online
Still can't find what you need?
Browse our vast selection of original essay samples, each expertly formatted and styled
Related Essays on War on Drugs
The War on Drugs is the attempt of preventing people from using substances that are considered bad for consumption. The American government has waged a war on drugs for several years. Since its declaration, the war on drugs has [...]
America's history with drugs can be traced back to the 1800's when opium surged in popularity following the American Civil War. Drugs were an integral part of American life with heroin being used medicinally to treat respiratory [...]
Court systems are designed to protect society from individuals who break the law. This is often done through incarceration. Prison is an effective way to keep the heroin abusers away from both drugs and society but when they get [...]
The war on drugs has been around for decades. From rich countries to poor countries a solution to the problem hasn't been discovered and very little improvement has been made. The producer countries and consumer countries are [...]
The event in Brussels on November 24, indeed, can be considered a turning point for further development of our country. The partnership agreement signed between the Republic of Armenia and the European Union gives a new [...]
Since the 1980's, community policing has been on the rising – in most neighborhoods, on most streets, in most towns. Police everywhere have shown that getting to know their community and taking the time to understand its needs [...]
Related Topics
By clicking "Send", you agree to our Terms of service and Privacy statement . We will occasionally send you account related emails.
Where do you want us to send this sample?
By clicking "Continue", you agree to our terms of service and privacy policy.
Be careful. This essay is not unique
This essay was donated by a student and is likely to have been used and submitted before
Download this Sample
Free samples may contain mistakes and not unique parts
Sorry, we could not paraphrase this essay. Our professional writers can rewrite it and get you a unique paper.
Please check your inbox.
We can write you a custom essay that will follow your exact instructions and meet the deadlines. Let's fix your grades together!
Get Your Personalized Essay in 3 Hours or Less!
We use cookies to personalyze your web-site experience. By continuing we'll assume you board with our cookie policy .
Instructions Followed To The Letter
Deadlines Met At Every Stage
Unique And Plagiarism Free
Plagiarism checker
Writing help, paraphrasing tool, the global war on drugs.
Crime , Drugs , War On Drugs
How it works
The War on Drugs started in June 1971 when US president Richard Nixon announced drug abuse to be 'public's big enemy' and raised federal funding for drug-control agencies and drug treatment efforts.The War on Drugs is a term used to refer to a government-led initiative that aims to stop illegal drug use, distribution and trade according to the article written by A&E. (A&E) In this short essay I will be discussing many points that deal with the war on drugs and how it affects children, low income households and ones that are no longer in the system.
China always has more than any other country, not when it comes to inmates. One in every 100 American are in jail.There are over two million people incarcerated. The number went up eight times since 1970, it was a major increase in prisoners. Majority, if not half are serving time due to drugs. Everyone knows drugs are bad and selling them is bad and have major consequences. When there is no other choice but to resort to selling drugs people fall into a deep balck pit that is tough to get out of especially if time is owed. There is a huge difference in inmates who are charged with drug possession. Sad to say but caucasian people are less likely to serve time unlike minorities. Incarceration has become so common that it became a topic in Sesame Street. It is a tough subject to talk about especially with a child because their response might be "so mom/dad is a bad person".
According to George Miller , crack babies are the most expensive babies ever and will overwhelm the medical and social work system throughout their life. They spoke down upon the drug addicted newborns before they even had a chance to grow. A lot of the babies that were exposed to cocaine due to the war on drugs were three times smaller than your average newborn. The bars are much lower for "crack babies" there are no high expectations for them when in reality alcohol is much more of a problem. Mothers that are users in jail do not realize that it affects both of their life. For example, one of the young ladies in the video got a c-section and sugar was put on her scar. A method that was used a long time ago that was not needed because there is new technology. Inmates pregnant or not might receive little to no medical attention when in need .Cutting cost has made a terrible impact on so many inmates. Medical spending dropped thirty million in Arizona. Due to that fifty people died the first eight months of 2013, when in the last two years the total deaths were thirty-seven.
Portugal decriminalized all types of drugs, yet you can still get it taken if you do not obey the amount you are supposed to have. Second offences are punishable by community work or rehab. Prison time and criminal records have been replaced with art classes. They believe that jail is not a realistic approach for a drug addict. Europe is the only country that changed its structures to show that drug use is a health problem rather than a criminal problem.
How do we move on? Obviously big steps need to be made. The first step is admitting the system is corrupt and trying to rebuild something sane from scratch. The next step is to give the low income people a voice and actually help them as well as the children. What makes someone want to sell drugs? Not enough jobs? Discrimination? Maybe Amerikkka can take a look at Portugal and take notes on what works with them and what does not and try to compromise with people.
The deadline is too short to read someone else's essay
Cite this page.
The Global War on Drugs. (2021, Oct 19). Retrieved from https://papersowl.com/examples/the-global-war-on-drugs/
"The Global War on Drugs." PapersOwl.com , 19 Oct 2021, https://papersowl.com/examples/the-global-war-on-drugs/
PapersOwl.com. (2021). The Global War on Drugs . [Online]. Available at: https://papersowl.com/examples/the-global-war-on-drugs/ [Accessed: 7 Nov. 2023]
"The Global War on Drugs." PapersOwl.com, Oct 19, 2021. Accessed November 7, 2023. https://papersowl.com/examples/the-global-war-on-drugs/
"The Global War on Drugs," PapersOwl.com , 19-Oct-2021. [Online]. Available: https://papersowl.com/examples/the-global-war-on-drugs/. [Accessed: 7-Nov-2023]
PapersOwl.com. (2021). The Global War on Drugs . [Online]. Available at: https://papersowl.com/examples/the-global-war-on-drugs/ [Accessed: 7-Nov-2023]
Don't let plagiarism ruin your grade
Make sure your essay is plagiarism-free or hire a writer to get a unique paper crafted to your needs.
Plagiarized Text
Leave your email and we will send a sample to you., not finding what you need, search for essay samples now.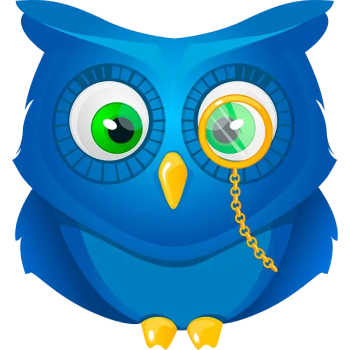 Having doubts about how to write your paper correctly?
Our writers will help you fix any mistakes and get an A+!
Please check your inbox.
Don't use plagiarized sources
Where do you want us to send this sample, attention this is just a sample..
You can order an original essay written according to your instructions.
Trusted by over 1 million students worldwide
1. Tell Us Your Requirements
2. Pick your perfect writer
3. Get Your Paper and Pay
Hi! I'm Amy, your personal assistant!
Don't know where to start? Give me your paper requirements and I connect you to an academic expert.
short deadlines
100% Plagiarism-Free
Certified writers
Advertisement
Supported by
Guest Essay
The Republicans Who Want to Invade Mexico
By Greg Grandin
Mr. Grandin is a professor of history at Yale and the author, most recently, of "The End of the Myth: From the Frontier to the Border Wall in the Mind of America."
As president, Donald Trump reportedly floated the idea of shooting "missiles into Mexico to destroy the drug labs." When his defense secretary, Mark Esper, raised various objections, he recalls that Mr. Trump responded by saying the bombing could be done "quietly": "No one would know it was us."
Well, word got out and the craze caught on. Now many professed rebel Republicans, such as Representatives Mike Waltz and Marjorie Taylor Greene, along with several old G.O.P. war horses, like Senator Lindsey Graham, want to bomb Mexico. Gov. Ron DeSantis of Florida said he would send special forces into Mexico on "Day 1" of his presidency, targeting drug cartels and fentanyl labs. In May, Representative Michael McCaul, another Republican, introduced a bill pushing for fentanyl to be listed as a chemical weapon, like sarin gas, under the Chemical Weapons Convention. This move targeted Mexican cartels and Chinese companies, which are accused of providing the ingredients to the cartels to manufacture fentanyl.
Of course, the United States is already fighting, and has been for half a century, a highly militarized drug war — in the Andes, Central America and, yes, Mexico — a war as ineffective as it has been cruel. Hitting fentanyl labs won't do anything to slow the bootlegged versions of the drug into the United States but could further destabilize northern Mexico and the borderlands, worsening the migrant refugee crisis.
Addiction to fentanyl, a drug that is 50 times stronger than heroin, affects red and blue states alike, from West Virginia to Maine, with overdoses annually killing tens of thousands of Americans. It's a bipartisan crisis. Yet in our topsy-turvy culture wars, there's a belief that fentanyl is targeting the Republican base. J.D. Vance rose to national fame in 2016 with a book that blamed the white rural poor's cultural pathologies for their health crises, including drug addiction. In 2022, during his successful run for Ohio's Senate seat, Mr. Vance, speaking with a right-wing conspiracy theorist, said that "if you wanted to kill a bunch of MAGA voters in the middle of the heartland, how better than to target them and their kids with this deadly fentanyl?" Mr. Vance's poll numbers shot up after that, and other Republicans in close House and Senate races took up the issue, linking fentanyl deaths to Democratic policies on border security and crime and calling for military action against Mexico.
The Mexican government is in fact cooperating with the United States to limit the export of the drug, recently passing legislation limiting the import of chemicals required for its production and stepping up prosecution of fentanyl producers. And even some of the cartels have reportedly spread the message to their foot soldiers, telling them to stop producing the drug or face the consequences. Still, in a show of Trumpian excess, Mexico is depicted as the root of all our problems. Bombing Sinaloa in 2024 is what building a border wall was in 2016: political theatrics.
The United States is no novice when it comes to bombing Mexico. "A little more grape," or ammunition, Gen. Zachary Taylor supposedly ordered as his men fired their cannons on Mexican troops. That was during America's 1846-48 war on Mexico, which also included the assault on Veracruz, killing hundreds. Washington took more than half of Mexico's territory during that conflict.
Reactionaries have fixated on the border for over a century, since before the Civil War, when Mexico provided asylum for runaway slaves. Over the years, newspapers and politicians have regularly demanded that Mexico be punished for any number of sins, from failing to protect property rights to providing refuge for escaped slaves, Indian raiders, cattle rustlers, bootleggers, smugglers, drug fiends, political radicals, draft dodgers and Japanese and German agents. There was a touch of evil about Mexico, as Orson Welles titled his 1958 film set on the borderlands.
Long before the Russian Revolution, hostility directed at the Mexican Revolution, which started in 1910, gave rise to a new, more militant, ideological conservatism. U.S. oilmen invested in Mexico blamed Jews for financing the revolution and raised money from U.S. Catholics to fund counterrevolutionaries, some of whom were fascists. From 1910 to 1920, private vigilante groups like the K.K.K., local police departments and the Texas Rangers conducted a reign of terror across the border states that killed several thousand ethnic Mexicans, some of whom were trying to organize a union or trying to vote.
Trumpism's ginned-up racism against Mexicans flows from this history. It remains to be seen whether calls to bomb Mexico's fentanyl labs will play well in the coming election cycle. Yet the rhetoric itself is a dangerous escalation of an old idea: that international narcotics production, trafficking and consumption can be deterred through military means.
Today's Republican renegades say they represent a break from the "globalist" bipartisan consensus that governed the country through the Cold War and the decades that followed. But aside from some opposition to military aid to Ukraine, Republicans largely toe the line when it comes to the use of military force abroad. Few Republican dissidents dare question the establishment consensus on ongoing military aid to Israel, especially in light of its current siege of Gaza. In this sense, calls to bomb Mexico are a distraction, blowing smoke to hide the fact that the G.O.P. offers nothing new. Republicans certainly aren't the peace party, as some of Mr. Trump's isolationist backers would have us believe. All they offer is a shriller war party.
(As if to illustrate the point, as Republicans shout about Mexico, the Biden administration has quietly struck a deal with Ecuador that will allow the United States to deploy troops to the country and patrol the waters off its coast, the Washington Examiner recently reported.)
Even bombing another country in the name of fighting drugs is hardly innovative. In 1989, George H.W. Bush used the U.S. military to act on the federal indictment of Manuel Noriega, Panama's ruler, for drug trafficking. In Operation Just Cause , the United States dropped hundreds of bombs on Panama City, including on one of its poorest neighborhoods, El Chorrillo, setting homes ablaze and killing an unknown number of its residents.
For all their posturing on how they represent a break with the past, today's bomb-happy Republicans are merely calling for an expansion of policies already in place. Republicans have introduced legislation in the House and Senate that would in effect bind the war on drugs to the war on terrorism and give the president authority to strike deep into Mexico. Mr. Graham also says he wants "a Plan Mexico more lethal than Plan Colombia."
Calls to inflict on Mexico something more lethal than Plan Colombia should chill the soul. Initiated by Bill Clinton in 1999, Plan Colombia and its successor strategies funneled roughly $12 billion into Colombia, mostly to security forces who were charged with eliminating cocaine production at its source. Their campaign included, yes, the aerial bombing of cocaine labs.
Conflict in Colombia is a longstanding phenomenon, but Plan Colombia helped kick off a wave of terror that killed tens of thousands of civilians and drove millions from their homes. The Colombian military murdered thousands of civilians and falsely reported them as guerrillas, as a way of boosting its body count to keep the funds flowing. Massacre followed massacre, often committed by the Colombian military working in tandem with paramilitaries. At the end of last year, Colombia had the fourth-largest population that was internally displaced because of conflict and violence, behind only Syria, Ukraine and the Democratic Republic of Congo.
For what? More Colombian acreage was planted with coca in 2022 than in 1999, a year before the start of Plan Colombia. Colombia remains the world's largest cocaine producer.
Plan Colombia did weaken Colombian drug producers and disrupt transportation routes. But it also incentivized Central American and Mexican gangs and cartels to get in the game. Drug-related violence that had largely been confined to the Andes blasted up through the Central American isthmus into Mexico.
Then in 2006, with support from the Bush administration, Mexico's new president, Felipe Calderón, did what today's Republican would-be bombardiers want Mexico to do: declare war on the cartels. Again, the result was catastrophic. Estimates vary, but by the end of Mr. Calderón's six-year term, about 60,000 Mexicans had been killed in drug-war-related violence. By 2011, an estimated 230,000 people had been displaced , and about half of them crossed the border into the United States. Tens of thousands of Mexicans, including social activists, were disappeared, or had gone missing. The cartels, meanwhile, grew more profitable and powerful.
In the wake of this failure, the current Mexican government, led by Andrés Manuel López Obrador, has de-escalated the conflict to focus more on policing and prosecution. Other Latin American leaders, across the political spectrum, want to call off the war on drugs altogether and begin advancing decriminalization and treating excess drug use as a social problem.
For now, calls to bomb Mexico are mostly primary-season bluster. But if a Republican were to win the White House in 2024, he or she would be under pressure to make good on the promise to launch military strikes on Mexico. Those efforts are not just bound to fail; they also could even make matters worse. Fentanyl labs are hardly complicated operations — with a couple of plastic drums and a pill press, one cook in a hazmat suit can turn out thousands of doses in a day. Trying to eliminate them with drones and missiles would be as effective as bombing bodegas in the Bronx. Hit one lab and five more pop up, perhaps in more populated areas.
Further militarizing Mexico's drug war would lead to more corruption, more deaths, more refugees desperate to cross the border. And those displaced, if Republicans had their way and Mexican cartels were classified as terrorist organizations, would have a better shot at claiming asylum, since they would be fleeing a formally designated war zone.
With each escalation of the drug war, its horrors have inched closer to the United States. Now war mongering threatens to destroy the fragile movement among U.S. policymakers toward a more humane approach to drug use, that possession and use of drugs shouldn't bring draconian prison sentences and that addiction should be treated as an illness, rooted in class inequality. Republican calls to go hard against narcotics below the border can't but rebound above it, leading back to a callous public policy that treats addicts as enemies. As Martin Luther King Jr. once said of another war, the bombs we drop there explode here.
Greg Grandin ( @GregGrandin ) is a professor of history at Yale and the author of seven books, most recently, " The End of the Myth : From the Frontier to the Border Wall in the Mind of America," which won the 2020 Pulitzer Prize for general nonfiction.
The Times is committed to publishing a diversity of letters to the editor. We'd like to hear what you think about this or any of our articles. Here are some tips . And here's our email: [email protected] .
Follow The New York Times Opinion section on Facebook , Twitter (@NYTopinion) and Instagram .