Essay on Art
500 Words Essay On Art
Each morning we see the sunshine outside and relax while some draw it to feel relaxed. Thus, you see that art is everywhere and anywhere if we look closely. In other words, everything in life is artwork. The essay on art will help us go through the importance of art and its meaning for a better understanding.
What is Art?
For as long as humanity has existed, art has been part of our lives. For many years, people have been creating and enjoying art.  It expresses emotions or expression of life. It is one such creation that enables interpretation of any kind.
It is a skill that applies to music, painting, poetry, dance and more. Moreover, nature is no less than art. For instance, if nature creates something unique, it is also art. Artists use their artwork for passing along their feelings.
Thus, art and artists bring value to society and have been doing so throughout history. Art gives us an innovative way to view the world or society around us. Most important thing is that it lets us interpret it on our own individual experiences and associations.
Art is similar to live which has many definitions and examples. What is constant is that art is not perfect or does not revolve around perfection. It is something that continues growing and developing to express emotions, thoughts and human capacities.
Importance of Art
Art comes in many different forms which include audios, visuals and more. Audios comprise songs, music, poems and more whereas visuals include painting, photography, movies and more.
You will notice that we consume a lot of audio art in the form of music, songs and more. It is because they help us to relax our mind. Moreover, it also has the ability to change our mood and brighten it up.
After that, it also motivates us and strengthens our emotions. Poetries are audio arts that help the author express their feelings in writings. We also have music that requires musical instruments to create a piece of art.
Other than that, visual arts help artists communicate with the viewer. It also allows the viewer to interpret the art in their own way. Thus, it invokes a variety of emotions among us. Thus, you see how essential art is for humankind.
Without art, the world would be a dull place. Take the recent pandemic, for example, it was not the sports or news which kept us entertained but the artists. Their work of arts in the form of shows, songs, music and more added meaning to our boring lives.
Therefore, art adds happiness and colours to our lives and save us from the boring monotony of daily life.
Get the huge list of more than 500 Essay Topics and Ideas
Conclusion of the Essay on Art
All in all, art is universal and can be found everywhere. It is not only for people who exercise work art but for those who consume it. If there were no art, we wouldn't have been able to see the beauty in things. In other words, art helps us feel relaxed and forget about our problems.
FAQ of Essay on Art
Question 1: How can art help us?
Answer 1: Art can help us in a lot of ways. It can stimulate the release of dopamine in your bodies. This will in turn lower the feelings of depression and increase the feeling of confidence. Moreover, it makes us feel better about ourselves.
Question 2: What is the importance of art?
Answer 2: Art is essential as it covers all the developmental domains in child development. Moreover, it helps in physical development and enhancing gross and motor skills. For example, playing with dough can fine-tune your muscle control in your fingers.
Travelling Essay
Picnic Essay
Our Country Essay
My Parents Essay
Essay on Favourite Personality
Essay on Memorable Day of My Life
Essay on Knowledge is Power
Essay on Gurpurab
Essay on My Favourite Season
Essay on Types of Sports
Which class are you in?
Download the App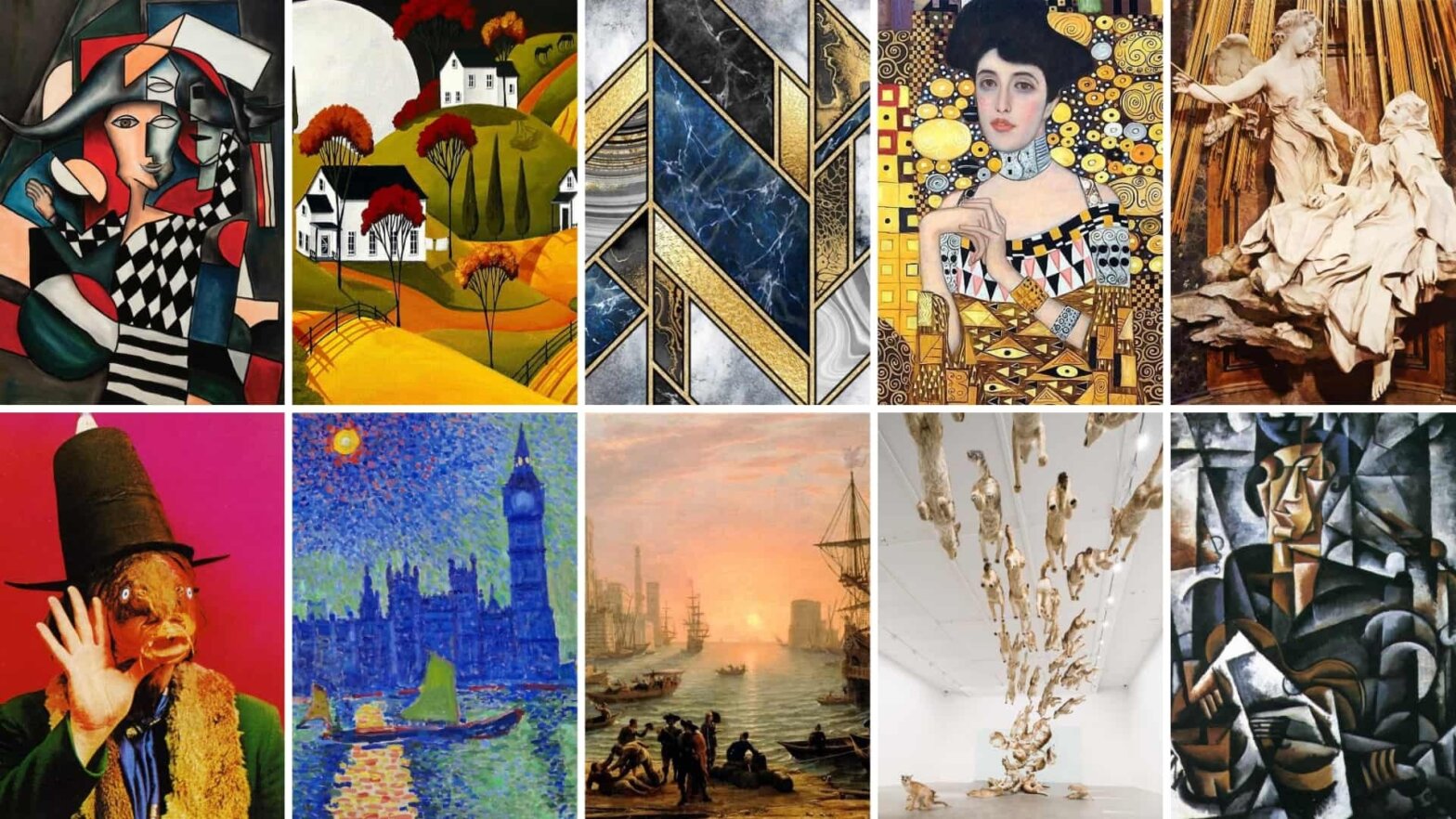 Art Styles Explained — A Complete Guide to 40+ Art Movements
Art Styles Explained
Art History Timeline
Renaissance
Neoclassicism
Naturalism vs Realism
Romanticism
Art Nouveau
Kinetic Art
Post Impressionism
Primitivism
Abstract Expressionism
Avant Garde
Conceptual Art
Constructivism Art
Expressionism
Harlem Renaissance
Magical Realism
Suprematism
Contemporary Art
Installation Art
Photorealism
Performance Art
O ver the millennia, the world has seen a vast array of art styles. But what are they? We're going to break down art styles from abstract expressionism ukiyo-e. We're also going to embed links to dedicated articles on many of the art styles discussed. By the end, you'll have a cursory knowledge of many different art styles; as well as an opportunity to learn more.
TYPES OF ART STYLES
Art styles explained & art history timeline.
Avant-Garde
Post-Impressionism
Types of Art Styles
Abstract expressionism.
Art Styles List • Abstract Expressionism, Explained by The Museum of Contemporary Art
Abstract expressionism is an American abstract art style that was developed in the 1940s/50s in New York City.
Notable artists of the movement: Jackson Pollock, Mark Rothko, and Willem de Kooning.
Learn more about Abstract Expressionism →
Art Styles Examples
Art Style Names • Art Deco, Explained by Curious Muse
Art Deco is a grandiose art style that pervaded architectural and aesthetic design in the 1920s.
Notable products of the movement: The Chrysler Building, Grauman's Egyptian Theatre, Théâtre des Champs-Élysées.
Art Movements List
Different Art Styles • Art Nouveau, Explained by Vox
Art Nouveau was a reactionary art movement that sought to juxtapose the industrial aesthetic of late 18th-century Europe. Over time, Art Nouveau – which literally translates to "new art" – became known as an art style around the globe.
Other names for Art Nouveau: Modern Style, Liberty Style, and Tiffany Style.
Learn more about Art Nouveau →
What are the Types of Art?
All Types of Art • Avant-Garde, Explained by National Galleries
Avant-garde is an art style that rejects the cultural, structural, and or stylistic "norm" and builds something new in its stead.
Learn more about Avant-Garde →
Did You Know?
"Avant-garde" is a French term that describes a military group that scouts enemy forces. Over time, the term "avant-garde" has come to mean "anything outside the norm."
All Art Styles
Art Styles List • Baroque Art, Explained by SmartHistory
Baroque is a European art style that influenced music, theater, architecture, painting, sculptures, and more from the early 17th-century to the mid 18th-century. Baroque art is defined by expressiveness; audacious displays of character, elements of musical/ visual composition, and exorbitant physical production.
Artists of the Baroque period: Bernini, Caravaggio, Rembrandt, Bach, Vivaldi, and more.
Learn more about Baroque →
Art Styles Examples • Bauhaus Art, Explained by Curious Muse
Bauhaus is an art style that was founded in Germany in 1919 at the Staatliches Bauhaus art school. Bauhaus is meant to combine a pleasing-aesthetic with consumer utility.
Art of the Bauhaus period: Red Balloon by Paul Klee, The Wassily Chair by Marcel Breuer, Bauhaus building in Dessau, Germany.
Learn more about Bauhaus →
List of Art Movements
Art Style Names • Classicism Art, Explained by Scott Lawrie Gallery
Classicism is an art perspective that seeks to replicate the style of the "classical" period, particularly in Ancient Greece and Rome.
Art movements rooted in classicism: Italian Renaissance and Neoclassicism.
Learn more about Classicism →
How Many Art Styles Are There?
All Types of Art • Conceptual Art, Explained by The Art Assignment
Conceptual is an art style that places emphasis on "concept" rather than form.
Conceptual artists: Marcel Duchamp, John Baldessari, and Damien Hirst.
Learn more about Conceptual Art →
J Cut & L Cut Explained
Constructivism art is an abstract, propaganda-fueled art style that was popularized in Russia during the leadup to the Russian Revolution.
Constructivist artists: Vladimir Tatlin, Alexander Rodchenko, and El Lissitzky.
Learn more about Constructivism Art →
Contemporary Art Styles
Art Genres List • Contemporary Art, Examined by The Art Assignment
Contemporary art is art of the current era. Contemporary art is often referred to as Modern art; which detracts from the denotation of the latter's movement.
Contemporary artists: Banksy, Jeff Koons, and Takashi Murakami.
Learn more about Contemporary Art →
Different Art Styles • Cubism Art, Explained by Tate Kids
Cubism is an art style that was popularized in early 20th-century Europe. Cubist artists seek to depict cubic subjects from a variety of angles, thus often making their works abstract in nature.
Cubist artists: Pablo Picasso, Georges Braque, and Jean Metzinger.
Learn more about Cubism →
Different Art Styles
Art Styles List • Dadaism Art, Explained by CrashCourse
Dadaism is a surrealist art style that was popularized in Zurich, Switzerland and New York City, United States in the early 20th-century. Dadaism rejects social uniformity and promotes lunacy.
Dadaist artists: Marcel Duchamp, Tristan Tzara, and Hans Arp.
Learn more about Dadaism →
Every Art Style Explained • De Stijl, Explained by Sotheby's
De Stijl was a Dutch art movement that loosely refers to a style of abstract art from 1917 to 1931. De Stijl art is dictated by simple geometry and use of black, white, red, yellow, and blue.
De Stijl artists: Piet Mondrian, Theo van Doesburg, and Bart van der Leck.
Learn more about De Stijl Art →
Different Art Styles • Expressionism Art, Explained by National Galleries
Expressionism is a subjective art style that was founded Western/Northern Europe in the late 19th-century to early 20th-century.
Expressionist art: The Scream (1893) by Edvard Munch and Blue Horses (1911) by Franz Marc.
Learn more about Expressionism Art →
Art Styles List • Fauvism Art, Explained by Philinthecircle
Fauvism is an avant-garde art style that was founded in France in the early 20th-century. Fauvism places emphasis on substantive use of color over form.
Fauvist artists: Henri Mattise, André Derain, and Maurice de Vlaminck.
Different Art Styles • Fluxus, Examined by kinolorber
Fluxus was an experimental art movement that took place primarily in the 1960s and 1970s. George Maciunas is credited with writing the "Fluxus Manifesto" which outlines the tenets of the movement.
Fluxus artists: George Maciunas, Yoko Ono, and Joseph Beuys.
Learn more about Fluxus →
Art Styles List • Folk Art, Examined by Financial Times
Folk art is art that relates to folklore; including tales, legends, and proverbs.
Folk art examples: Old Bright, The Postman (~1830s) by George Smart and Grandma Moses Goes to the Big City (1946) by Anna Mary Robertson Moses.
Art Styles Examples • Futurism, Explained by Curious Muse
Futurism is an art movement that was founded in Italy in the early 20th-century, and perpetuated throughout the world in the 20th-century. Futurism is defined by a focus on future technologies and their associated representation(s); particularly in motion.
Futurist artists: Filippo Tommaso Marinetti, Umberto Boccioni, and Luigi Russolo.
Learn more about Futurism →
Art Genres List • Gothic Art, Explained by Art History 101
Gothic art refers to art produced during the late dark ages (circa 12th-century to 16th-century); defined by imposing tone and form. Dark, or muted colors dominate much of gothic art.
Gothic artists: Giotto, Duccio, and Ambrogio Lorenzetti.
Learn more about Gothic Art →
Different Art Styles • The Harlem Renaissance, Explained by CrashCourse
The Harlem Renaissance was an American art movement that took place in Harlem, New York City during the 1920s and 1930s. The Harlem Renaissance sought to authentically depict the Black experience in America.
Harlem Renaissance artists: Langston Hughes, Zora Neale Huston, and Countee Cullen.
Learn more about Harlem Renaissance →
Impressionism
Art Style Names • Impressionism, Explained by The Art Assignment
Impressionism is an art movement that was developed in France in the late 19th-century. The subject matter of visual impressionist works are often unremarkable in nature.
Impressionist artists: Claude Monet, Pierre-Auguste Renoir, and Camille Pissaro.
All Types of Art • Unusual Art Installations, Explained by Top Fives
Installation art is an art form that utilizes an "installation" of objects in a specific space.
Installation art examples: The Weather Project (2003) by Olafur Eliasson, Sunflower Seeds (2010) by Ai Weiwei, and Electronic Superhighway; Continental U.S., Alaska, Hawaii (1995) by Nam June Paik.
Learn more about Installation Art →
Different Art Styles • Kinetic Art, Examined by Wired
Kinetic art is art in motion. Kinetic art is created through a variety of mediums; perhaps most notably in sculpture.
Kinetic art: Kinetic Construction ( Standing Wave ) (1919-1920) by Naum Gabo and Monument to The Third International (1919-1920), by Vladimir Tatlin.
Learn more about Kinetic Art →
Art Styles Examples • Land Art, Explained by Heni Talks
Land art is an art movement that was founded in the 1960s in the United States. Land art is simply art that uses land as a canvas.
Land art examples: Spiral Jetty (1970) by Robert Smithson, Niagara Gorge Path Relocated (1975) by Michelle Stuart, and Stellar Axis: Antarctica (2006) by Lita Albuquerque.
Learn more about Land Art →
Art Style Names
Different Art Styles • Magical Realism, Explained by Curious Muse
Magical realism is an art style that is rooted in German, Colombian, and Italian theory. Magical Realism inserts magical elements into a realistic setting; thus creating an oxymoron-esque world.
Where Magical Realism is used: literature, movies, games, paintings, sculptures, etc.
Learn more about Magical Realism →
Art Styles Examples • Minimalism Art, Explained by The Art Assignment
Minimalism art is an art style that was popularized globally after World War II. Minimalism art is inherently simple in nature and form.
Minimalist artists: Robert Morris, Sol LeWitt, and Ellsworth Kelly.
Contemporary Art Styles • Modern Art, Examined by Business Insider
Modern Art refers to temporally modern art, and the Western art movement of the same name, from 1860 to 1970. The Modern Art movement included impressionist, cubist, fauvist, surrealist, and other sub-movements.
Modern Art movement artists: Pablo Picasso, Frida Kahlo, and Jackson Pollock.
Learn more about Modern Art →
Art Styles Examples • Neoclassicism, Explained by Art History With Alder
Neoclassicism – which translates to "new classicism" – was a Western art movement that sprouted in the wake of the rediscovery of Pompeii and Herculaneum. Neoclassicism reintroduced (renovated) artistic characteristics of the Classical era: particularly that of Greece and Rome.
Neoclassical artists: Jacques-Louis David, Antonio Canova, and Jean Auguste Dominique Ingres.
Art Styles Examples • Op Art, Examined by The Richest
Op art is an art style that uses optical illusions. Op art is a popular component of installation art and surrealist art.
Op artists: Marina Apollonio, Richard Anuszkiewicz, and Bridget Riley.
Different Art Styles • Performance Art, Explained by TateShots
Performance art is an art style that is predominantly defined by its performative elements. Performance art is generally presented to a live audience.
Performance artists: Marina Abramović, Nick Cave, and Adrien Piper. Learn more about Performance Art →
Art Styles Examples • Photorealism, Examined by GamingBolt
Photorealism is an art movement that seeks to replicate the look of real-life photographs through another medium. In the 21st century, new technology has made photorealism nearly indistinguishable from photographs.
Mediums of photorealism: painting, illustration, and game design.
Learn more about Photorealism →
Art Styles List • Pop Art, Explained by Art Gallery of NSW
Pop art was a Western art movement that was popularized in The United States and Great Britain in the 1950s. Pop art – known for its bright, attention-catching colors – was used in advertising, merchandising, and graphic design during an era of rapid consumer growth.
Pop artists: Andy Warhol, Roy Lichtenstein, and Richard Hamilton.
Learn more about Pop Art →
Art Styles Examples • Post-Impressionism, Explained by Philinthecircle
Post-impression was a French art movement that took place at the end of the 19th-century. Post-impression was an exaggerated extension of the Impressionist movement; defined by artist interpretation of a moment in time.
Post-Impressionist art: The Starry Night (1889) by Vincent van Gogh, The Centenary of Independence (1892) by Henri Rousseau, and Where Do We Come From? What Are We? Where Are We Going? (1897-98) by Paul Gauguin.
Learn more about Post-Impressionism →
Precisionism
Different Art Styles • Precisionism, Explained by Art History 101
Precisionism was an American art movement that was founded in the 1920s. Precisionist art is characterized by sharp lines; sometimes referred to as cubist-realism.
Post-Impressionist artists: Charles Delmuth, Charles Sheeler, and George Ault.
Different Art Styles • Primitivism, Explained by Open College of the Arts
Primitivism is an art style that seeks to depict elements of primitive life. Primitivism is largely viewed as a Western art movement.
Primitivist art: Les Demoiselles d'Avignon (1907) by Pablo Picasso, Bathers in a Room (1909) by Ernst Ludwig Kirchner, and The Seed of the Areoi (1892) by Paul Gauguin.
Learn more about Primitivism →
Renaissance Art
Art Styles Examples • The Renaissance, Explained by Crash Course World History
Renaissance art refers to art produced during the Renaissance period (late 14th to early 17th century), primarily in Italy. Renaissance translates to "rebirth" – which is apt as Renaissance art is considered a rebirth of style and form.
Renaissance artists: Leonardo da Vinci, Michelangelo, and Raphael.
Learn more about Renaissance →
Different Art Styles • Rococo, Explained by April Goeke
Rococo was an art style that dominated European art after the reign of King Louis XIV ended in 1715. Rococo art – sometimes referred to as Late-Baroque art – is playful in nature; focusing on idealized subject matters; depicted with bright, pastel characters.
Rococo artists: Francisco Goya, Jean-Honoré Fragonard, and François Boucher.
Learn more about Rococo →
Different Art Styles • Romanticism, Explained by The School of Life
Romanticism was an art movement that sprouted in the late 18th-century in Europe. Romantic art is perhaps best viewed as the antithesis to industrialization.
Romantic art examples: Wanderer Above the Sea (1818) by Caspar David Friedrich, The Raft of the Medusa (1819) by Théodore Géricault, and Liberty Leading the People (1830) by Eugène Delacroix.
Learn more about Romanticism →
Different Art Styles • Street Art, Examined by Ted-Ed
Street art is art made on public streets, walls, and objects. For example, graffiti is a famous example of street art.
Street art examples: We the Youth (1987) by Keith Haring, My God, Help Me to Survive This Deadly Love (1990) by Dmitri Vrubel, and Girl With Balloon (2017) by Banksy.
Learn more about Street Art →
Different Art Styles • Suprematism, Explained by Jackson Kliewer
Suprematism was an abstract art movement that was founded by Polish-Ukrainian Russian avant-garde artist Kazimir Malevich in 1913. Suprematism is meant to communicate "feeling" through geometry.
Suprematist art: Black Square (1915) by Kazimir Malevich, Suprematist Composition (1916) by Kazimir Malevich, and Composition 8 by Wassily Kandinsky (1923).
Learn more about Suprematism →
Art Styles List • Ukiyo-e, Explained by Jackson Kliewer
Ukiyo-e is a Japanese art style that was especially popular from the 17th-20th century. Classical Ukiyo-e, which translates to "pictures from the floating world," sought to show Japanese life and history.
Ukiyo-e art examples: The Great Wave off Kanagawa (1830-1833) by Hokusai, Fine Wind, Clear Morning (1830-1832) by Hokusai, and No . 57, Grounds of Kameido Tenjin Shrine (from One Hundred Famous Views of Edo) (1856) by Hiroshige.
Learn more about Ukiyo-e Art →
Explore More Styles and Movements
This was just one of many fascinating segments of art history. There are many eras, styles, artists, and movements to discover. Let's continue our study by choosing the next stop on your way to becoming an art aficionado. Below you can visit our Art Styles Index , our Art History Timeline , or choose an individual movement.
Showcase your vision with elegant shot lists and storyboards.
Create robust and customizable shot lists. Upload images to make storyboards and slideshows.
Learn More ➜
Pricing & Plans
Product Updates
Featured On
StudioBinder Partners
The Ultimate Guide to Call Sheets (with FREE Call Sheet Template)
How to Break Down a Script (with FREE Script Breakdown Sheet)
The Only Shot List Template You Need — with Free Download
Managing Your Film Budget Cashflow & PO Log (Free Template)
A Better Film Crew List Template Booking Sheet
Best Storyboard Softwares (with free Storyboard Templates)
Movie Magic Scheduling
Gorilla Software
Storyboard That
A visual medium requires visual methods. Master the art of visual storytelling with our FREE video series on directing and filmmaking techniques.
We're in a golden age of TV writing and development. More and more people are flocking to the small screen to find daily entertainment. So how can you break put from the pack and get your idea onto the small screen? We're here to help.
Making It: From Pre-Production to Screen
Sofia Coppola Movies Ranked — The Complete Filmography
What is Third Person Limited Point of View
Oppenheimer Script PDF Download — Screenplay Breakdown
Academy Award for Best Animated Short Film — Full List
What is a Set Designer — Role & Job Description Explained
8 Pinterest
Learning · By Artland Editors
The Most Famous Art Movements and Styles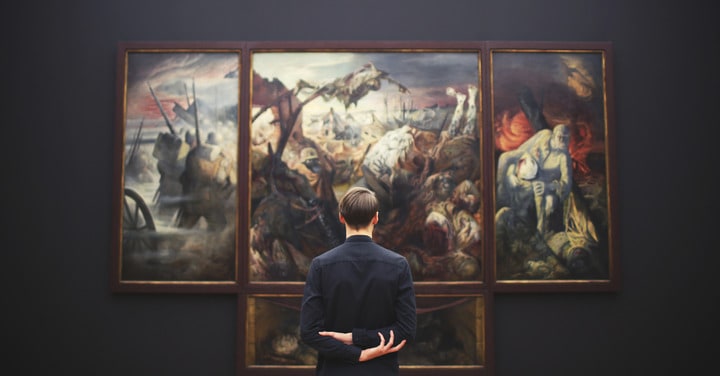 Throughout history, artists have produced art in a variety of media and styles following different philosophies and ideals. Although labelling may often result in being reductive, different artistic tendencies or styles can be grouped in collective titles known as art movements. If speaking art seems like a discipline in itself to you, here we provide you with the top terms of art movements and styles, from Classicism to Futurism, from Baroque to Avant-garde.
Essential Art Movements and Styles
Art Nouveau
Avant-garde, color field painting.
Constructivism
Dada / dadaism, digital art, expressionism, harlem renaissance, impressionism, installation art, neo-impressionism, neoclassicism, performance art, post-impressionism, precisionism, suprematism.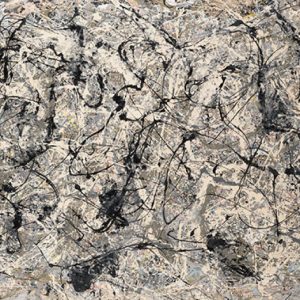 Abstract Expressionism
The designation 'Abstract Expressionism' encompasses a wide variety of American 20th-century art movements in abstract art. Also known as The New York School, this movement includes large painted canvases, sculptures and other media as well. The term 'action painting' is associated with Abstract Expressionism, describing a highly dynamic and spontaneous application of vigorous brushstrokes and the effects of dripping and spilling paint onto the canvas.
Read more about Abstract Expressionism .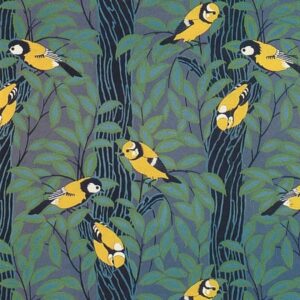 Emerging in France before the First World War, Art Deco exploded in 1925 on the occasion of the Exposition des Arts Décoratifs (Exhibition of Decorative Arts). Blurring the line between different mediums and fields, from architecture and furniture to clothing and jewelry, Art Deco merged modern aesthetic with skillful craftsmanship, advanced technology, and elegant materials.
Read more about Art Deco .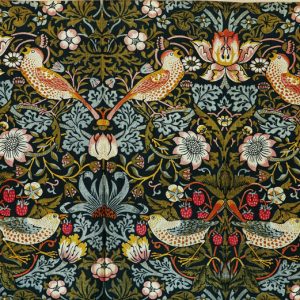 A decorative style that flourished between 1890 and 1910 throughout Europe and the U.S. Art Nouveau, also called Jugendstil (Germany) and Sezessionstil (Austria), is characterized by sinuous, asymmetrical lines based on organic forms. Although it influenced painting and sculpture, its chief manifestations were in architecture and the decorative and graphic arts, aiming to create a new style, free of the imitative historicism that dominated much of 19th-century art movements and design.
Read more about Art Nouveau .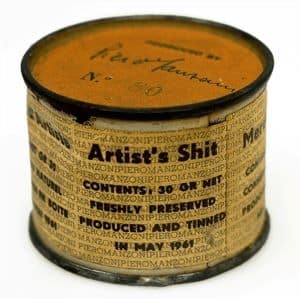 In French, avant-garde means "advanced guard" and refers to innovative or experimental concepts, works or the group or people producing them, particularly in the realms of culture, politics, and the arts.
Read more about Avant-garde .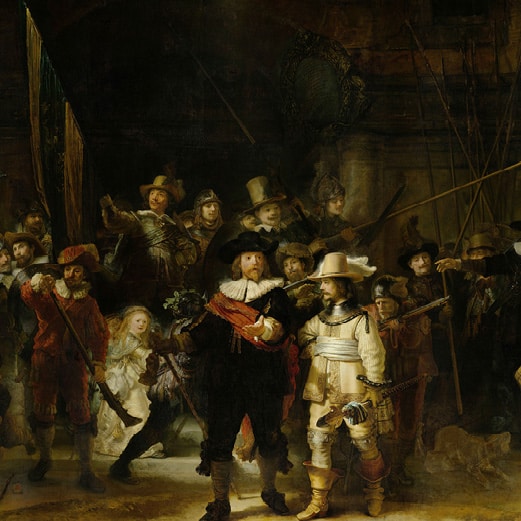 The term Baroque, derived from the Portuguese 'barocco' meaning 'irregular pearl or stone',  is a movement in art and architecture developed in Europe from the early seventeenth to mid-eighteenth century. Baroque emphasizes dramatic, exaggerated motion and clear, easily interpreted, detail, which is a far cry from Surrealism, to produce drama, tension, exuberance, and grandeur.
Read more about Baroque .
The school of art and design was founded in Germany by Walter Gropius in 1919 and shut down by the Nazis in 1933. The faculty brought together artists, architects, and designers, and developed an experimental pedagogy that focused on materials and functions rather than traditional art school methodologies. In its successive incarnations in Weimar, Dessau, and Berlin, it became the site of influential conversations about the role of modern art and design in society.
Read more about Bauhaus .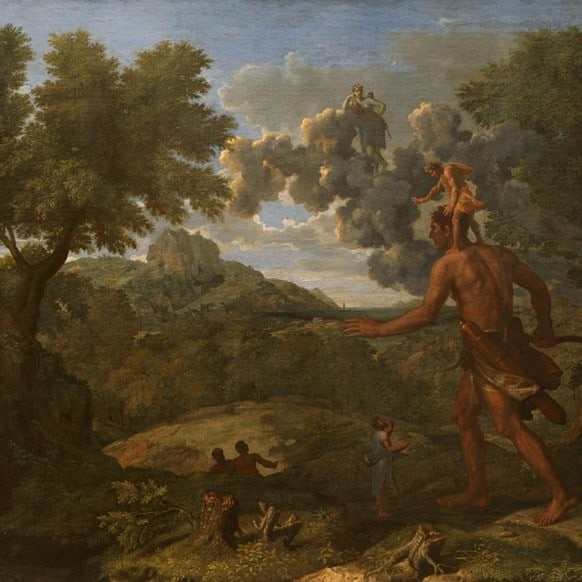 The principles embodied in the styles, theories, or philosophies of the different types of art from ancient Greece and Rome, concentrating on traditional forms with a focus on elegance and symmetry.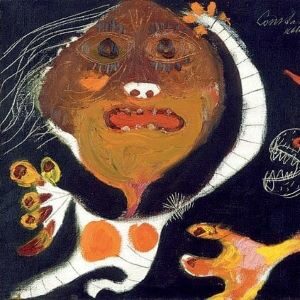 Founded in 1948 in Paris, CoBrA was a short-lived yet ground-breaking post-war group gathering international artists who advocated spontaneity as a means to create a new society. The name 'CoBrA' is an acronym for the home cities of its founders, respectively Copenhagen, Brussels and Amsterdam.
Read more about CoBrA .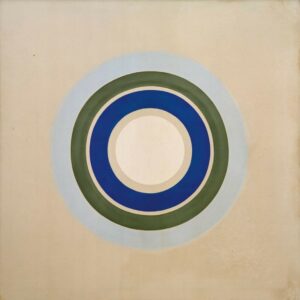 Often associated with Abstract Expressionism, the Colour Field painters were concerned with the use of pure abstraction but rejected the active gestures typical of Action Painting in favor of expressing the sublime through large and flat surfaces of contemplative colour and open compositions.
Read more about Color Field Painting .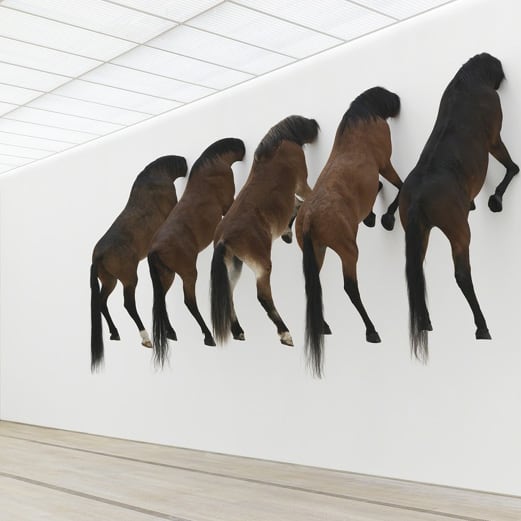 Conceptual art
Conceptual art, sometimes simply called conceptualism, was one of several 20th-century art movements that arose during the 1960s, emphasizing ideas and theoretical practices rather than the creation of visual forms. The term was coined in 1967 by the artist Sol LeWitt, who gave the new genre its name in his essay "Paragraphs on Conceptual Art," in which he wrote, "The idea itself, even if not made visual, is as much a work of art as any finished product."
Read more about Conceptual Art .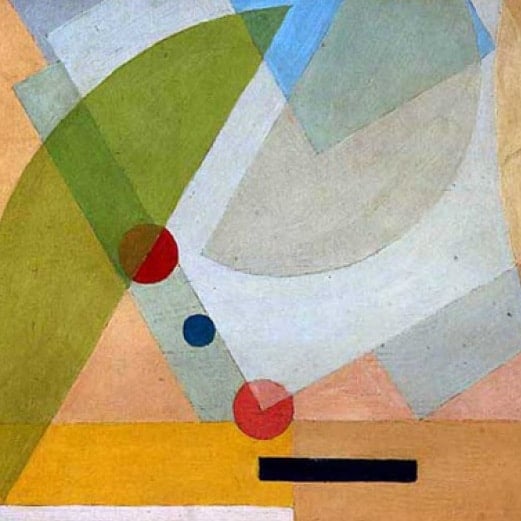 Developed by the Russian avant-garde around 1915, constructivism is a branch of abstract art, rejecting the idea of "art for art's sake" in favour of art as a practice directed towards social purposes. The movement's work was mostly geometric and accurately composed, sometimes through mathematics and measuring tools.
Read more about Constructivism art .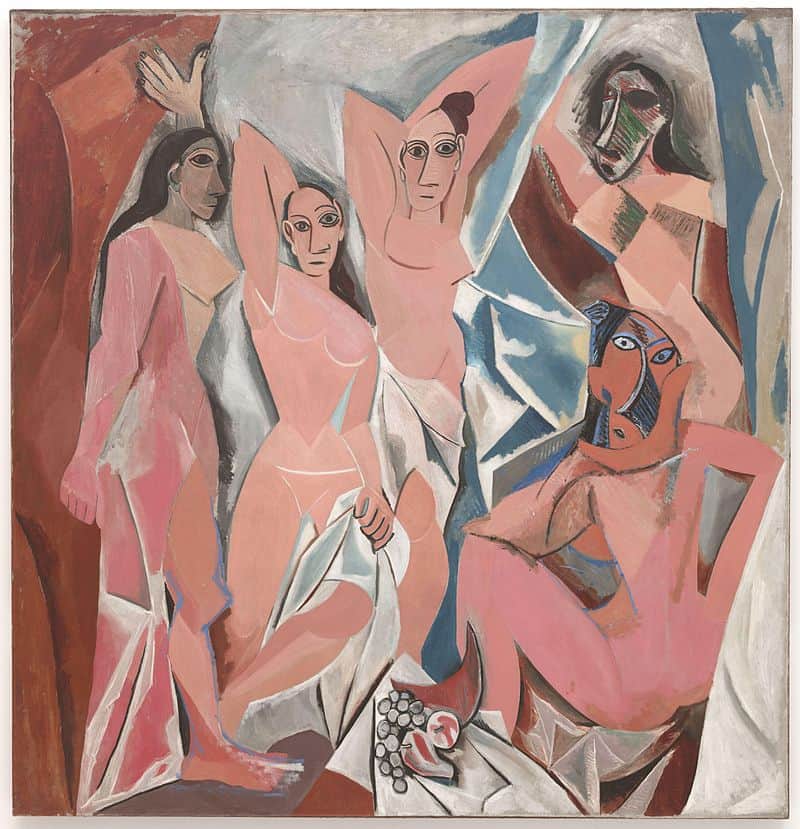 An artistic movement began in 1907 by artists Pablo Picasso and Georges Braque who developed a visual language whose geometric planes challenged the conventions of representation in different types of art, by reinventing traditional subjects such as nudes, landscapes, and still lifes as increasingly fragmented compositions.
Read more about Cubism .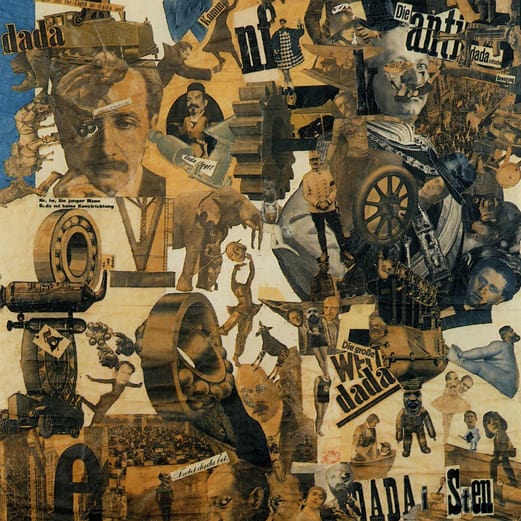 An artistic and literary movement in art formed during the First World War as a negative response to the traditional social values and conventional artistic practices of the different types of art at the time. Dada artists represented a protest movement with an anti-establishment manifesto, sought to expose accepted and often repressive conventions of order and logic by shocking people into self-awareness.
Read more about Dadaism .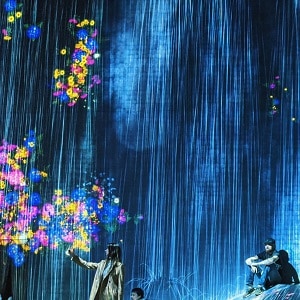 Digital Art broadly covers a variety of creative practices that employ different electronic technologies and result in a final product that is also digital. From computer graphics to virtual reality, from artificial Intelligence to NFT technology, the Digital Art spectrum is wide, innovative, and under the spotlight of the contemporary art market.
Read more about Digital Art .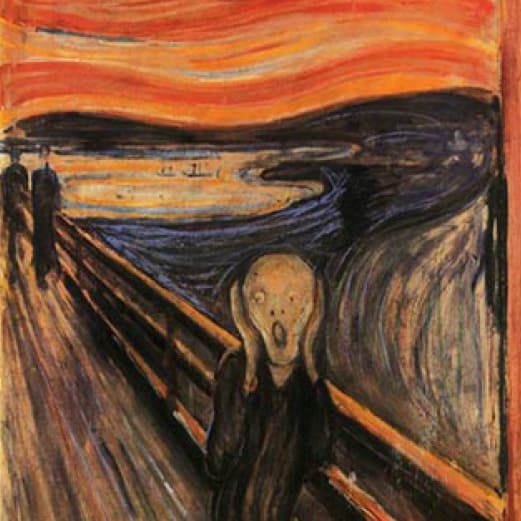 Expressionism is an international artistic movement in art, architecture, literature, and performance that flourished between 1905 and 1920, especially in Germany and Austria, that sought to express the meaning of emotional experience rather than physical reality. Conventions of the expressionist style include distortion, exaggeration, fantasy, and vivid, jarring, violent, or dynamic application of color in order to express the artist's inner feelings or ideas.
Read more about Expressionism .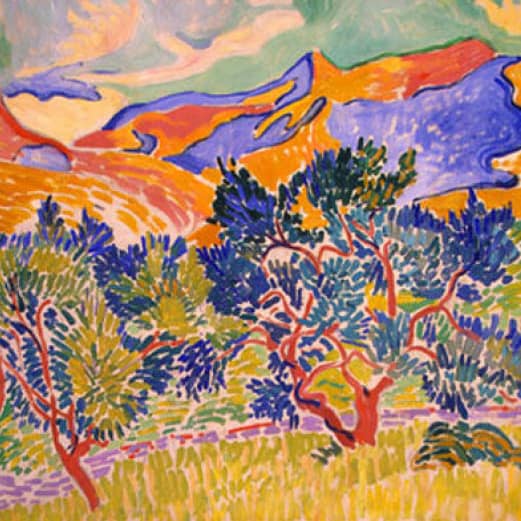 Coined by the critic Louis Vauxcelles, Fauvism (French for "wild beasts") is one of the early 20th-century art movements. Fauvism is associated especially with Henri Matisse and André Derain, whose works are characterized by strong, vibrant colour and bold brushstrokes over realistic or representational qualities.
Read more about Fauvism .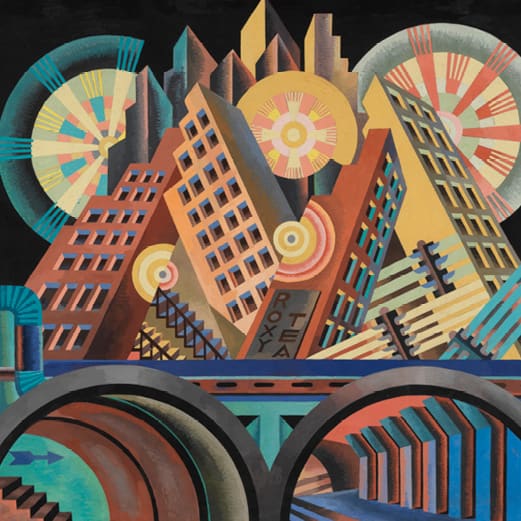 Fairly unique among different types of art movements, it is an Italian development in abstract art and literature, founded in 1909 by Filippo Tommaso Marinetti, aiming to capture the dynamism, speed and energy of the modern mechanical world.
Read more about Futurism .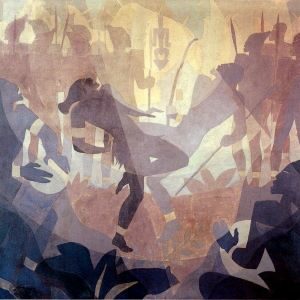 Emerged after the First World War in the predominantly African-American neighbourhood Harlem in New York, the Harlem Renaissance was an influential movement of African-American art spanning visual arts, literature, music, and theatre. The artists associated with the movement rejected stereotypical representations and expressed pride in black life and identity.
Read more about Harlem Renaissance .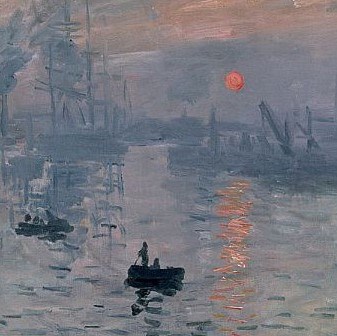 Impressionism is a 19th-century art movement, associated especially with French artists such as Claude Monet, Pierre Auguste Renoir, Camille Pissarro and Alfred Sisley, who attempted to accurately and objectively record visual 'impressions' by using small, thin, visible brushstrokes that coalesce to form a single scene and emphasize movement and the changing qualities of light.
Read more about Impressionism .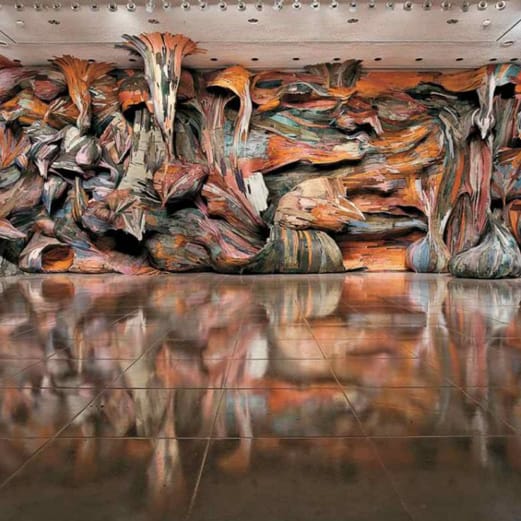 Installation art is a movement developed at the same time as pop art in the late 1950s, which is characterized by large-scale, mixed-media constructions, often designed for a specific place or for a temporary period of time. Often, installation art involves the creation of an enveloping aesthetic or sensory experience in a particular environment, often inviting active engagement or immersion by the spectator.
Read more about Installation Art .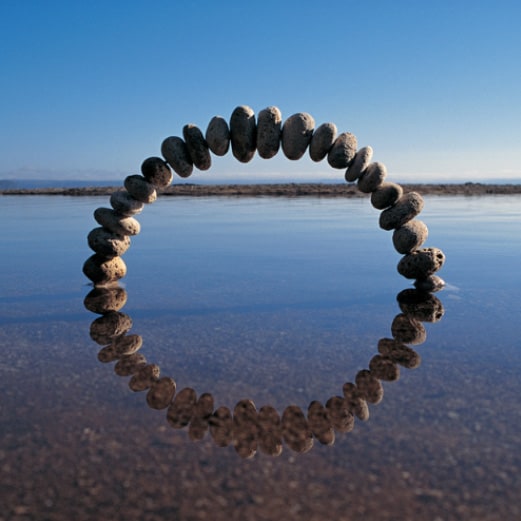 Land art, also known as Earth art, Environmental art and Earthworks, is a simple art movement that emerged in the 1960s and 1970s, characterized by works made directly in the landscape, sculpting the land itself into earthworks or making structures in the landscape using natural materials such as rocks or twigs. It could be seen as a natural version of installation art. Land art is largely associated with Great Britain and the United States but includes examples from many countries.
Read more about Land Art .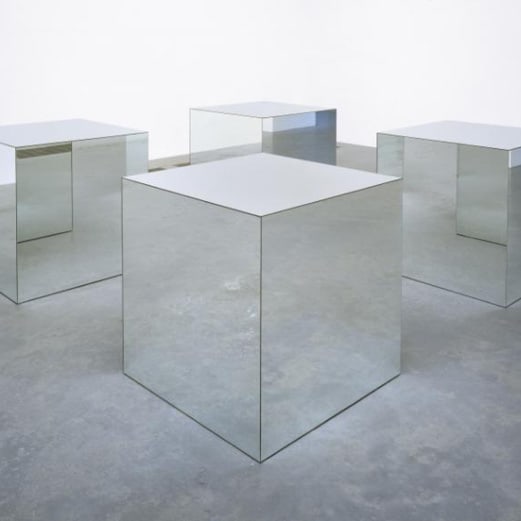 Another one of the art movements from the 1960s, and typified by works composed of simple art, such as geometric shapes devoid of representational content. The minimal vocabulary of forms made from humble industrial materials challenged traditional notions of craftsmanship, the illusion of spatial depth in painting, and the idea that a work of abstract art must be one of a kind.
Read more about Minimalism .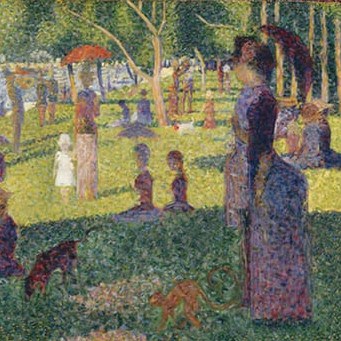 A term applied to an avant-garde art movement that flourished principally in France from 1886 to 1906. Led by the example of Georges Seurat and Paul Signac, Neo-Impressionists renounced the spontaneity of Impressionism in favour of a measured and systematic painting technique known as pointillism, grounded in science and the study of optics.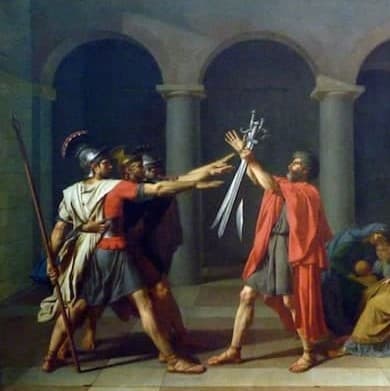 Almost the opposite of pop art in terms of inspiration, this style is one that arose in the second half of the eighteenth century in Europe, drawing inspiration from the classical art and culture of Ancient Greece and Ancient Rome, which is not uncommon for art movements.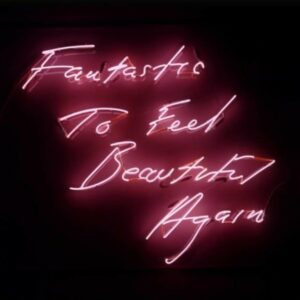 In the 1960s, Neon Art turned a commercial medium employed for advertising into an innovative artistic medium. Neon lighting allowed artists to explore the relationship between light, colour, and space while tapping into pop culture imagery and consumerism mechanisms.
Read more about Neon Art .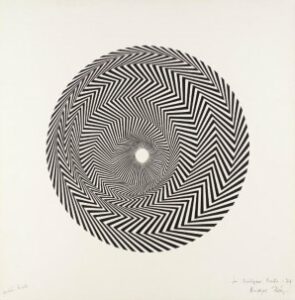 Op Art is an abbreviation of optical art, a form of geometric abstract art that explores optical sensations through the use of visual effects such as repetition of simple forms, vibrating colour-combinations, moiré patterns, foreground-background confusion, and an exaggerated sense of depth. Op Art paintings and works employ tricks of visual perception like manipulating rules of perspective to give the illusion of three-dimensional space.
Read more about Op Art .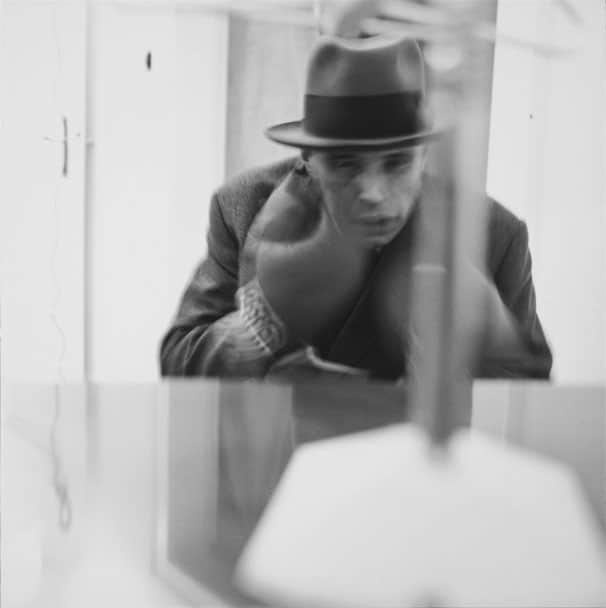 A term that emerged in the 1960s to describe different types of art that are created through actions performed by the artist or other participants, which may be live or recorded, spontaneous or scripted. Performance challenges the conventions of traditional forms of visual art such as painting and sculpture by embracing a variety of styles such as happenings, body art, actions, and events.
Read more about Performance Art .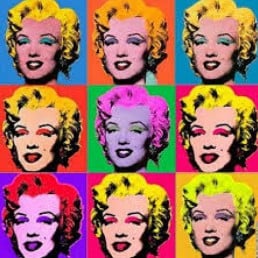 Pop Art emerged in the 1950s and was composed of British and American artists who draw inspiration from 'popular' imagery and products from commercial culture as opposed to 'elitist' fine art. Pop art reached its peak of activity in the 1960s, emphasizing the banal or kitschy elements of everyday life in such forms as mechanically reproduced silkscreens, large-scale facsimiles, and soft pop art sculptures.
Read more about Pop Art .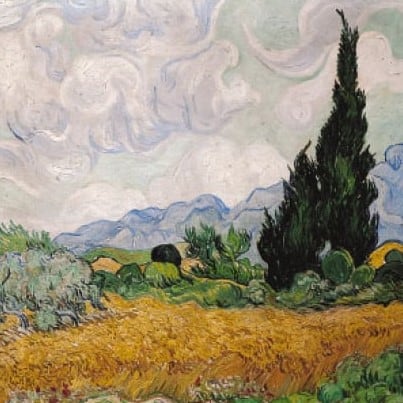 Coined in 1910, the term 'Post-Impressionism' describes the reaction against the Impressionists' naturalistic depiction of light and colour. Artists like Paul Cézanne, Paul Gauguin, and Vincent van Gogh developed personal styles unified by their interest in expressing their emotional and psychological responses to the world through bold colours and often symbolic images.
Read more about Post-Impressionism .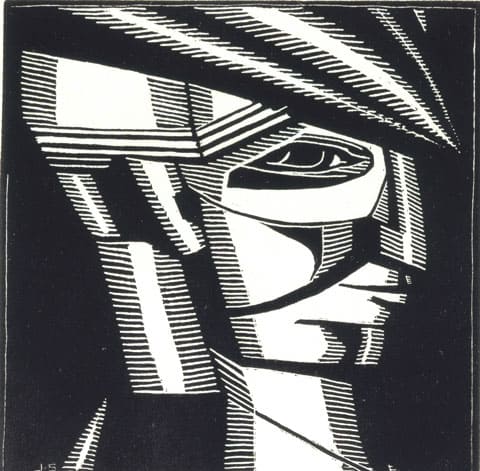 Precisionism was the first real indigenous modern art movement in the United States and contributed to the rise of American Modernism. Taking its cues from Cubism and Futurism , Precisionism was driven by a desire to bring structure back to art and celebrated the new American landscape of skyscrapers, bridges and factories.
Read more about Precisionism .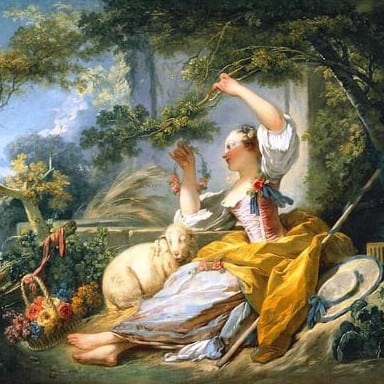 Rococo is a movement in art, particularly in architecture and decorative art, that originated in France in the early 1700s.  Rococo art characteristics consist of elaborate ornamentation and a light, sensuous style, including scrollwork, foliage, and animal forms.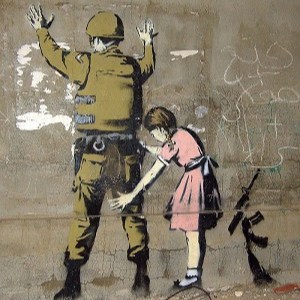 Evolving from early forms of graffiti, Street Art is a thought-provoking art movement that emerged in the 1960s and peaked with the spray-painted New York subway train murals of the 1980s. Street artists use urban spaces as their canvas, turning cities around the globe into open sky museums and have often found their way into the mainstream art world.
Read more about Street Art .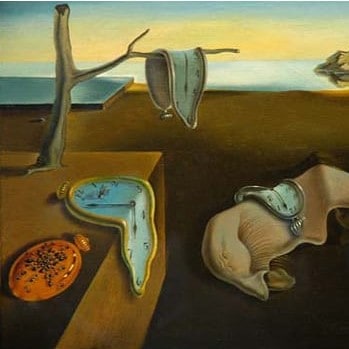 Founded by the poet André Breton in Paris in 1924, Surrealism was an artistic and literary movement that was active through World War II. The main goal of Surrealism painting and Surrealism artworks was to liberate thought, language, and human experience from the oppressive boundaries of rationalism by championing the irrational, the poetic and the revolutionary.
Read more about Surrealism .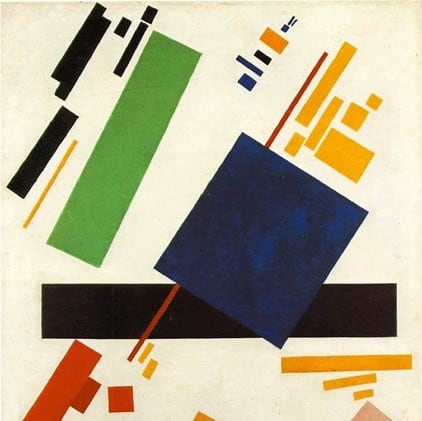 Found to be a relatively unknown member of the different types of abstract art movements, outside of the art world that is. A term coined by Russian artist Kazimir Malevich in 1915 to describe an abstract style of painting that conforms to his belief that art expressed in the simplest geometric forms and dynamic compositions was superior to earlier forms of representational art, leading to the "supremacy of pure feeling or perception in the pictorial arts."
Read more about Suprematism .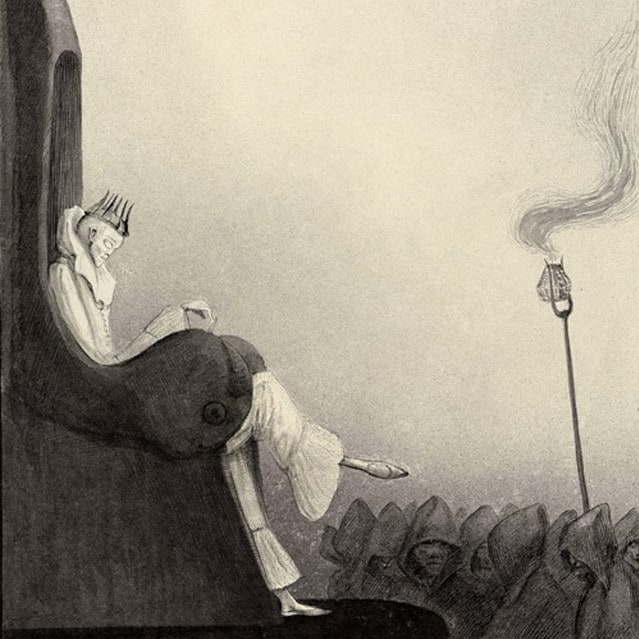 Symbolism emerged in the second half of the 19 th century, mainly in Catholic European countries where industrialisation had developed to a great degree. Starting as a literary movement, Symbolism was soon identified with a young generation of painters who wanted art to reflect emotions and ideas rather than to represent the natural world in an objective way, united by a shared pessimism and weariness of the decadence in modern society.
Read more about Symbolism .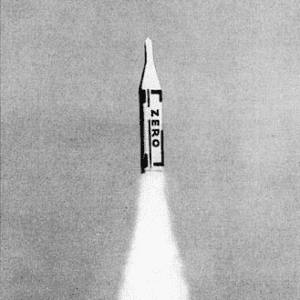 Emerged in Germany and spread to other countries in the 1950s, Zero Group was a group of artists united by the desire to move away from the subjectivity of post-war movements, focusing instead on the materiality, color, vibration, light, and movement of pure abstract art. The main protagonists of the group were Heinz Mack, Otto Piene, and Günther Uecker.
Read more about Zero Group .
Learn more art terminology with: MoMA – Glossary of Art Terms Tate – Art Terms
school Campus Bookshelves
menu_book Bookshelves
perm_media Learning Objects
login Login
how_to_reg Request Instructor Account
hub Instructor Commons
Download Page (PDF)
Download Full Book (PDF)
Periodic Table
Physics Constants
Scientific Calculator
Reference & Cite
Tools expand_more
Readability
selected template will load here
This action is not available.
1.5: How to Compare and Contrast Art
Last updated
Save as PDF
Page ID 46129
Deborah Gustlin & Zoe Gustlin
Evergreen Valley College via ASCCC Open Educational Resources Initiative
Comparing modern paintings and historic paintings brings an understanding of how the past influences the present. Learning the elements of art, design, and art methods will help you communicate and write with a new language to compare and contrast art. In this textbook, we will be comparing and contrasting ordinary images of horses, figures, sunflowers, and dots. Like a new language, it becomes more familiar the more the terms used in written descriptions. Looking at art is the foundation of learning how to write descriptive essays. The longer you look, the more information you begin to see, like the brush marks. Asking yourself questions about the brush marks can help you define the type of art you are looking at: Impressionism uses significant broad-brush marks with visible slabs of paint. While Renaissance artists used oil paint with almost hidden brush marks giving a life-like look to the painting. These observations will help you decide what period of art painting can belong in when you do not know the answer.
Comparing Horses
The two paintings, Relay Hunting (1.9) and Foundation Sire (1.10) were created 170 years apart yet are as realistic as photographs taken yesterday. Similar instances, the horses predominantly face away from the viewer displaying the sturdy hind legs and taut muscles. The shining sun marks their coats, reflecting highlights and emphasizing the muscle structure of the animals. Both artists realistically depict the horses causing the viewer to take a second look at the exquisite details of the horses and the surroundings.
In realistic paintings, both artists focused on detail based upon their study of horse anatomy. Rosa Bonheur, who painted the three horses in Relay Hunting (1.9), actually went to meat processing plants and studied the anatomy of the horses while she dissected the animals. Most artists study human anatomy as part of their education. Understanding the body's muscle and bone structure benefits the artists' ability to draw realistic people and animals.
1.13 Study of Horses , Leonardo
The representation of horses throughout human time began on the cave wall, Image of Horse (1.11). We see horses immortalized in bronze statues, captured on film, or drawn in Study of Horses (1.13). Painted in Blue Horses (1.14), etched in Knight, Death and the Devil (1.12), and colored. Horses have been a mode of transportation for thousands of years, and the equine image has been traditional portraiture throughout the ages. These pictures of different types of horses demonstrate they can be drawn or painted in many types of styles. The details in the etched Knight, Death, and the Devil (1.12) establishes the artist as a detail orientated person as opposed to the Blue Horses (1.14), which has a looser painting style and bolder colors.
Comparing Figures
At first glance, The Birth of Venus (1.15) and Rara Avis 19 (1.16) look completely different from each other, or are they? Let us look closer at these two figures—what is the one object in both paintings that is similar? The woman in the center! Both poses are similar, expressionless except what the viewer reads into it, and they display no movement, a very static pose with elongated legs and feet. Neither one of the artists give any weight to the body or use any type of deep perspective space. Both figures have an impossible pose, the shifting of weight over one hip. They both appear to be emerging from the water as if being born from the sea.
They are both colorful and have the impression of a background; land, sea, and trees. However, these two paintings are over 500 years apart, the Birth of Venus by Sandro Botticelli in 1486 and Rara Avis 19 by Jylian Gustlin in 2014. Botticelli painted in oils on canvas, and his Venus is aloof and uninterested in her surroundings. Gustlin works in acrylic and oil paints on board, using the effects of layers to achieve her distinct and intricate paintings. The figures in the landscape frequently show a moody and brooding figure, yet at the same time, depicting a sense of future. One figure set in a literal translation and the other in a modern view, yet each one escapes from reality.
Comparing Sunflowers
These two pieces of art display the gorgeous sunflower at the height of its flowering. The yellow petals open up towards the sunshine, offering seeds to passing birds. The hint of brown color on the leaves tells the viewer that the fall weather is on its way. These two art pieces are about 140 years apart, one is in paint, and the other is painted fabric. The Sunflowers (1.17) in the vase is by Vincent Van Gogh in 1887, and the sunflower quilt (1.18) is by an unknown quilter, 2004.
The two pieces have many similar components, for example, the colors of the sunflowers are yellow, brown seed pods in the centers, both pictures fill the space, and both painted. The differences are more significant because the quilted sunflowers highly contrast against the dark brown fabric; the flowers in the vase are against a pale blue background. The quilt shows flowers arranged in space not anchored to stems or in a vase, as seen in the painting.
The painting process is also different. Van Gogh painted his sunflowers on canvas with oil paints. The painted quilt fabric became the palette for the sunflowers with mostly yellows, with browns, greens, and oranges in a random array of colors for highlights, cut into individual leaves, and arranged on the background fabric. Both pieces are similar works of art created in different periods with different materials.
Comparing Dots
Dots or points are single primary forms in art. In art, dots can be one or many thousands of dots abstracted into images we may or may not recognize. The dots can be far apart or close together, different colors, monochromatic, or one color. All drawings begin with a single dot from the point of the pencil, and as the pencil moves, it becomes a continuous line of dots, thereby making the dot one of the essential elements in art.
Dots become the focal point of the art, and space in-between the dots are as crucial as the dot itself. The dot can cause tension or harmony depending on the color, size, and how close the dot is to another dot. As dots placed closer together, they start to become an object, a recognizable form.
Yayoi Kusama (born 1929) is considered the 'Princess of Polka Dots' using large distinct polka dots in her two sculptures Flowers (1.19) and Life is the Heart of a Rainbow (1.20). They are red and white polka dots surrounding the trees or the entire room. The polka dots are distinctly circles, especially in the room, as they are far apart and only in two contrasting colors. The red wrapped trees with white polka dots are closer together but still distinct in various sizes in the high contrast. The dots are not touching, and the negative space between them is about the same size throughout.
George Seurat developed a technique of painting with tiny colored dots called Pointillism as he when he branched out from Impressionism. Pointillism relies on small dots of color that blend in the viewer's minds creating a large scene. Up close, each colored dot and brush mark are visible; however, when the viewer steps back several feet, the viewer is surprised with a lifelike painting. The large-scale piece, A Sunday Afternoon on the Island of La Grande Jatte (1.21), transformed art at the turn of the 20th century and inspired artists to work with dots.
The three paintings are all created from dots, small dots, large dots, colored dots on the canvas, on walls, suspended from the ceiling, or suspended in space. The size and color of the dot do matter and can give the viewer a completely different experience.
Art is everywhere you look, everything you wear, and art is beauty. Just look around....
Purdue Online Writing Lab Purdue OWL® College of Liberal Arts
Writing Essays in Art History

Welcome to the Purdue OWL
This page is brought to you by the OWL at Purdue University. When printing this page, you must include the entire legal notice.
Copyright ©1995-2018 by The Writing Lab & The OWL at Purdue and Purdue University. All rights reserved. This material may not be published, reproduced, broadcast, rewritten, or redistributed without permission. Use of this site constitutes acceptance of our terms and conditions of fair use.
These OWL resources provide guidance on typical genres with the art history discipline that may appear in professional settings or academic assignments, including museum catalog entries, museum title cards, art history analysis, notetaking, and art history exams.
Art History Analysis – Formal Analysis and Stylistic Analysis
Typically in an art history class the main essay students will need to write for a final paper or for an exam is a formal or stylistic analysis.
A formal analysis is just what it sounds like – you need to analyze the form of the artwork. This includes the individual design elements – composition, color, line, texture, scale, contrast, etc. Questions to consider in a formal analysis is how do all these elements come together to create this work of art? Think of formal analysis in relation to literature – authors give descriptions of characters or places through the written word. How does an artist convey this same information?
Organize your information and focus on each feature before moving onto the text – it is not ideal to discuss color and jump from line to then in the conclusion discuss color again. First summarize the overall appearance of the work of art – is this a painting? Does the artist use only dark colors? Why heavy brushstrokes? etc and then discuss details of the object – this specific animal is gray, the sky is missing a moon, etc. Again, it is best to be organized and focused in your writing – if you discuss the animals and then the individuals and go back to the animals you run the risk of making your writing unorganized and hard to read. It is also ideal to discuss the focal of the piece – what is in the center? What stands out the most in the piece or takes up most of the composition?
A stylistic approach can be described as an indicator of unique characteristics that analyzes and uses the formal elements (2-D: Line, color, value, shape and 3-D all of those and mass).The point of style is to see all the commonalities in a person's works, such as the use of paint and brush strokes in Van Gogh's work. Style can distinguish an artist's work from others and within their own timeline, geographical regions, etc.
Methods & Theories To Consider:
Expressionism
Instructuralism
Postmodernism
Social Art History
Biographical Approach
Poststructuralism
Museum Studies
Visual Cultural Studies
Stylistic Analysis Example:
The following is a brief stylistic analysis of two Greek statues, an example of how style has changed because of the "essence of the age." Over the years, sculptures of women started off as being plain and fully clothed with no distinct features, to the beautiful Venus/Aphrodite figures most people recognize today. In the mid-seventh century to the early fifth, life-sized standing marble statues of young women, often elaborately dress in gaily painted garments were created known as korai. The earliest korai is a Naxian women to Artemis. The statue wears a tight-fitted, belted peplos, giving the body a very plain look. The earliest korai wore the simpler Dorian peplos, which was a heavy woolen garment. From about 530, most wear a thinner, more elaborate, and brightly painted Ionic linen and himation. A largely contrasting Greek statue to the korai is the Venus de Milo. The Venus from head to toe is six feet seven inches tall. Her hips suggest that she has had several children. Though her body shows to be heavy, she still seems to almost be weightless. Viewing the Venus de Milo, she changes from side to side. From her right side she seems almost like a pillar and her leg bears most of the weight. She seems be firmly planted into the earth, and since she is looking at the left, her big features such as her waist define her. The Venus de Milo had a band around her right bicep. She had earrings that were brutally stolen, ripping her ears away. Venus was noted for loving necklaces, so it is very possibly she would have had one. It is also possible she had a tiara and bracelets. Venus was normally defined as "golden," so her hair would have been painted. Two statues in the same region, have throughout history, changed in their style.
Compare and Contrast Essay
Most introductory art history classes will ask students to write a compare and contrast essay about two pieces – examples include comparing and contrasting a medieval to a renaissance painting. It is always best to start with smaller comparisons between the two works of art such as the medium of the piece. Then the comparison can include attention to detail so use of color, subject matter, or iconography. Do the same for contrasting the two pieces – start small. After the foundation is set move on to the analysis and what these comparisons or contrasting material mean – 'what is the bigger picture here?' Consider why one artist would wish to show the same subject matter in a different way, how, when, etc are all questions to ask in the compare and contrast essay. If during an exam it would be best to quickly outline the points to make before tackling writing the essay.
Compare and Contrast Example:
Stele of Hammurabi from Susa (modern Shush, Iran), ca. 1792 – 1750 BCE, Basalt, height of stele approx. 7' height of relief 28'
Stele, relief sculpture, Art as propaganda – Hammurabi shows that his law code is approved by the gods, depiction of land in background, Hammurabi on the same place of importance as the god, etc.
Top of this stele shows the relief image of Hammurabi receiving the law code from Shamash, god of justice, Code of Babylonian social law, only two figures shown, different area and time period, etc.
Stele of Naram-sin , Sippar Found at Susa c. 2220 - 2184 bce. Limestone, height 6'6"
Stele, relief sculpture, Example of propaganda because the ruler (like the Stele of Hammurabi) shows his power through divine authority, Naramsin is the main character due to his large size, depiction of land in background, etc.
Akkadian art, made of limestone, the stele commemorates a victory of Naramsin, multiple figures are shown specifically soldiers, different area and time period, etc.
Iconography
Regardless of what essay approach you take in class it is absolutely necessary to understand how to analyze the iconography of a work of art and to incorporate into your paper. Iconography is defined as subject matter, what the image means. For example, why do things such as a small dog in a painting in early Northern Renaissance paintings represent sexuality? Additionally, how can an individual perhaps identify these motifs that keep coming up?
The following is a list of symbols and their meaning in Marriage a la Mode by William Hogarth (1743) that is a series of six paintings that show the story of marriage in Hogarth's eyes.
Man has pockets turned out symbolizing he has lost money and was recently in a fight by the state of his clothes.
Lap dog shows loyalty but sniffs at woman's hat in the husband's pocket showing sexual exploits.
Black dot on husband's neck believed to be symbol of syphilis.
Mantel full of ugly Chinese porcelain statues symbolizing that the couple has no class.
Butler had to go pay bills, you can tell this by the distasteful look on his face and that his pockets are stuffed with bills and papers.
Card game just finished up, women has directions to game under foot, shows her easily cheating nature.
Paintings of saints line a wall of the background room, isolated from the living, shows the couple's complete disregard to faith and religion.
The dangers of sexual excess are underscored in the Hograth by placing Cupid among ruins, foreshadowing the inevitable ruin of the marriage.
Eventually the series (other five paintings) shows that the woman has an affair, the men duel and die, the woman hangs herself and the father takes her ring off her finger symbolizing the one thing he could salvage from the marriage.
If you're seeing this message, it means we're having trouble loading external resources on our website.
If you're behind a web filter, please make sure that the domains *.kastatic.org and *.kasandbox.org are unblocked.
To log in and use all the features of Khan Academy, please enable JavaScript in your browser.
AP®︎/College Art History
Course: ap®︎/college art history   >   unit 1.
What is art history and where is it going?
Introduction to art historical analysis
How to do visual (formal) analysis in art history
Art historical analysis (painting), a basic introduction using Goya's Third of May, 1808
A brief history of representing the body in Western painting
A brief history of representing of the body in Western sculpture
Art as physical object
Conservation, art as visual experience, visual (formal) analysis, art as cultural artifact, subject matter / iconography, function of art, thinking critically, want to join the conversation.
Upvote Button navigates to signup page
Downvote Button navigates to signup page
Flag Button navigates to signup page
Email: [email protected]
Pay Only 30% In Advance +100% Money-Back Guarantee!
Custom Painting From Photos
Turn your photos into beautiful Hand-Painted Portraits.
Reproduction Painting
Bring home a famous artwork with our Reproduction Paintings.
Oil Painting Prices
Pencil Sketch Prices
Watercolor Painting Prices
Charcoal Drawing Prices
Colored Pencil Drawing Prices
Acrylic Painting Prices
Pastel Painting Prices
Reproduction Paintings Price List
HOW IT WORKS
Framing Options
Guarantee / Return Policy
Testimonials
We are now accepting orders for Thanksgiving with Free Worldwide Shipping.
49+ Types Of Paintings Styles And Techniques [Mediums Included]
What are the types of paintings? How are painting styles different from painting techniques? These are questions that haunt every art student.
I personally request you throw everything that you know about all these types of painting, styles, and techniques because I am going to school you in a better way!
For starters, let's just say that painting types, painting techniques, and painting styles are three different stories, although often confused.
Painting styles are subjective to an artist and mark their unique type of painting, whereas painting techniques refer to the procedure or the method used while painting.
For instance, Van Gogh's paintings incorporated the Impasto technique, but his style was predominantly that of Post-Impressionist Artists .
Now, the type of painting would primarily mean whether it is representational, conceptual, symbolic, narrative, or emotive. So, Van Gogh's type of painting can be considered representational as he mostly painted what he saw but in his own style.
To top it all, there is something called painting mediums too which mostly means which type of medium is used to paint. It can be anything from an oil painting on canvas to a charcoal pencil drawing.
So whether you are setting foot in this world of art or just inquisitive about this language of colors – I have it all covered for you.
Here's a list of things that we will cover in this blog:
7 Types of Painting
11 Types of Art Mediums
22 Painting Styles
33 Painting Techniques
This will thoroughly make out between each element that forms a complete artwork. If at any point you feel that you want to skip, you can directly land on your choice of topic with the help of our Table of Content.
Let's start with painting types…
7 Different Types Of Paintings
There can and possibly are only 7 different types of paintings.
Despite a thousand different styles, the painting can only exist in the form of any of these painting types.
E.g., one of the famous paintings of Frida Kahlo , Self-Portrait with Thorn Necklace and Hummingbird, was painted in Naïve art style while the technique used was oil on canvas; the painting still comes under Portrait Painting.
A type of painting is really personal to the artist, but it can never truly differ from these 7 types of art painting.
Let's try to understand each painting type, one at a time.
1. Portrait Paintings
"Every portrait painted by an artist is the portrait of."
Portrait painting is the most common and famous type of painting.
Its whole and sole purpose characterizes it; capturing a character on canvas.
The characters of a portrait painting are not limited to only humans.
Besides, it is not even limited to just one character.
Portraits can be captured in any medium the artist seems fit for his masterpiece.
Portrait paintings are best known to be kept as a remembrance of a lost loved one or for family heirloom purposes.
Famous Portrait Artists (from left) : Frida Kahlo, Rembrandt, Leonardo da Vinci
2. Landscape Paintings
Landscape paintings are one of the most renowned types of painting that focuses on capturing natural elements on the canvas.
It can be safely said that this type took fame through the works of Van Gogh and his likes.
The famous landscape paintings' main objective has been to capture all the natural components.
These types of paintings have mostly been known to mirror the emotional side of the artist or reflect their thoughts through natural elements.
These components include terrains, skies, mountains, rivers, trees, etc.
Landscape paintings can be a part of memory paintings or a copied reality.
Famous Landscape Artists (from left) : Vincent Van Gogh, Claude Monet, J.M.W. Turner.
Suggested Reading – Claude Monet's Paintings
PS. – The famous Landscape paintings serve as a wonderful gift for housewarming. Although, these masterpieces were meant to be hung in museums. The same can be copied into replica art and gifted as a present.
3. Still Life
Still-life painting literally translates to a type of painting that shows inanimate objects as the subject of the painting.
Any object that is "still" and does not move is painted on the canvas, and these types of paintings are often referred to as "pieces.
Still-life paintings are mainly of 4 types – 1. Flowers and Florals 2. Banquets or Breakfasts 3. Animals 4. Symbolic Paintings, also known as Vanitas.
For people who think that these paintings are nothing but just another boring art piece do not know that these paintings are a "figure of speech" for the art world.
Most of the famous Still-Life paintings have complex narratives and are packed with evocative and emotional meaning.
Besides, still-life paintings are considered to be the perfect painting type for beginners to understand the nuances of colors, texture, and composition of elements.
Famous Still Life Artists (from left) : Paul Cèzanne, Salvador Dali, Gorges Braque
4. Abstract Painting
Abstract Painting is one of those painting types that does not attempt to represent an accurate reality.
It instead uses shapes, colors, forms, gestures, and sometimes geometric patterns to achieve its effect.
Abstract Painting is known to be one of the most influential movements in the entire painting history .
The attempt of every Famous Abstract Artist has remained to add a meaningful expression to a disfigured and almost shapeless painting.
Like Still-Life paintings, Abstract paintings also have different types, namely – 1. Expressive Abstraction 2. Minimal Abstraction 3. Conceptual Abstraction 4. Geometric Abstraction 5. Action/Gestural Abstraction 6. Hard Edge Painting 7. Optical Abstraction 8. Geometric Abstraction 9. Color Field Painting
While there are many aesthetes who consider Abstract art as nothing but just a couple of dots, Abstract artists stand for a really strong message.
"Abstraction of any and all elements in the eye of a human can express and evoke emotions."
Famous Abstract Artists (from left): Wassily Kandinsky, Jackson Pollock, Willem De Kooning
Suggested Reading – Paintings by Kandinsky: The Sound of Abstract Art
5. History Painting
History paintings or historical paintings are mostly narratives.
These are those types of paintings that capture a historical event and the main objective of the painting remains to tell a story of a specific period.
More often than not, French Revolution, Renaissance, and Fight for Independence have been static subjects of Historical paintings.
We have seen some of the major historical events being painted on canvas like "The Declaration of Independence" and " Liberty Leading The People ".
As already mentioned, these paintings were a means to depict the period from the artist's point of view.
There are not enough modern historic paintings but there definitely are a bunch of modern political paintings .
Famous Historical Painting Artists (from left): Sir David Wilkie, Paul Delaroche, Eugène Delacrioix
6. Religious Painting
You must have come across several Religious Paintings especially when you visit Chapels. The first of the religious arts was seen in the 2 nd Century in the Roman catacombs.
However, Leonardo Da Vinci's Baptism of Christ and The Last Supper changed the look of religious paintings once and for all.
These paintings have been a clear depiction of Greek and Roman Mythology and Biblical stories.
Paintings of Jesus , mythological creatures, or paintings of religious outbursts typically started to be called Religious or Mythological paintings.
Some of them, like Michelangelo's God and Adam painting , were an exact artistic representation of the story.
Most of these paintings were a part and parcel of the Renaissance Period and have seemingly become a part of ceiling paintings or frescoes.
We will learn more about frescoes in the later part of the blog, so keep reading!
Famous Religious Painting Artists (from left) : Raphael, Michelangelo, Leonardo da Vinci
Now of course, you cannot own this famous hands-touching painting, more because it is intact on the ceilings of Sisting Chapel but you can always commission a replica of the Creation of Adam.
7. Allegorical Painting
A lot similar to Religious Paintings, an Allegorical Painting type symbolizes a deeper spiritual or moral meaning.
These types of paintings mostly deal with subjects of life, death, love, virtue, justice, and the like of it.
Allegory has been used in all forms of art since ancient times, both as a literary device and artistic form.
It can be considered as a narrative or visual representation of a character or a situation that is going to unfold a hidden meaning or moral.
Primavera, one of the most famous paintings of Sandro Botticelli , is a classic example of an Allegorical painting type.
One of the key features of this painting type is that it can easily illustrate complex ideas and concepts through simplified paintings.
In modern art, allegory is defined as an art type where the depiction of narration actually means something different altogether.
Famous Allegory Artists (from left) : Bronzino, Sandro Botticelli, Johannes Vermeer
Suggested Reading – Paintings of Johannes Vermeer
11 Types Of Painting Mediums
As an artist, once you have decided the type of painting you want to pursue, the next thing is to choose the painting medium type.
In the history of art, artists have been known to express their imagination through an array of artistic mediums.
But what exactly is medium in art?
A simple definition would be the element with which the artists create their works of art.
From the early natural pigments that people used to paint in caves to modern digital art, artists have learned to express themselves with the help of different art mediums.
So let me introduce you to the 10 types of painting mediums for you to choose from.
The Tempera paint definition would be easy to give if I call it Egg Tempera instead.
Quite an inquisitive name, isn't it?
Tempera is a method in which egg yolk is combined with water and the pigments are used to paint.
This type of painting medium has been used for centuries due to its quick-drying capabilities.
In fact, some of the most distinguishable tempera paintings date back to the 1 st century AD.
But most of the artists have left this art medium to pursue the next one.
2. Oil Paints
The biggest competition to Tempera painting medium has been Oil Paints which emerged mostly after the 15 th Century.
Although it has a slower drying technique than Tempera, it was favorable to artists who could change their paintings easily.
The slow-drying nature allowed the medium to be vulnerable and could adapt to changes and layers of paint.
This turned out to be a dream come true who artists who were on the constant lookout to modify their paintings.
After a point of time, Oil on Canvas became the most famous type of painting medium and is used even today.
3. Acrylic Paints
Just imagine the Oil Paints got a makeover. Acrylic Paints were almost the same as Oil painting mediums but had faster drying qualities.
In fact, Acrylic Paints in comparison to Oil Paints were more water-resistant and created an effect similar to watercolors.
All the artists had to do was dissolve the paint with a bit of water before applying.
Unlike Oil, with Acrylic artists could add layers and texture by constantly applying the paint until satisfied.
And to turn the painting matte, all they had to do was add a little more water.
However, it couldn't beat the realism that Oil Paints created.
4. Watercolor Paints
Watercolors, hugely popular for the cascading patterns, are a painting medium that can prove tricky for first-time users.
Although one can achieve great patterns with the watercolor medium, one needs to understand how to work with it.
The range of colors that watercolor can create is unbelievable but once an artist commits to the paints they choose, there is no going back.
Unlike Acrylic or Oil painting medium types, watercolor cannot be undone. You can alter it while moving ahead, but you can never go back to making changes.
This art medium has been used by a number of artists especially for creating landscape paintings due to the luminosity of the pigments.
Check out our watercolor painting gallery to see for yourself.
5. Charcoal Drawings
One of the oldest mediums of art, Charcoal has been an important element not just for the artists but also for the development of civilization.
It is a very readily available type of art medium throughout the ages.
This painting medium is created by binding organic charcoal powders into sticks with a wax bond.
Very few artists like Pablo Picasso could master this skillfully because the powdery nature of Charcoal could easily be erased.
With time, artists have discovered fixatives to increase the longevity of charcoal paintings.
In fact, the most famous monochromatic paintings were painted in this art medium.
6. Pastel Paintings
With the 18 th century came a painting medium that stood as a threat to the prior mediums.
It has the perfect balance between the realism of oil, the fast drying of acrylic, and the effects of watercolor.
The pigment used is similar to oil painting and is finally created by mixing the pigments with a binding material.
Depending on whether the artist wanted softer tones or striking tones, two types of pastel painting mediums can be used.
Just like charcoal, chalk has also been used as a medium for painting due to its organic content and easy availability.
Minerals such as ochre, limestone, black stone, and mica, creating colors such as sanguine, white, and black, had become convenient.
Chalk started as a medium for sketching.
However, with the advent of the Renaissance Movement, a lot of mediums, including Chalk, resurrected to become of equal importance as oil mediums.
With time it has become a friendly medium. The right techniques can help an artist create a variety of strokes, textures, saturation, and color transitions.
In fact, the eraser can instantly clear an unsuccessful art without any hassle.
In modern art, Chalk has become an infamous choice for giving furniture or home décor a rustic, vintage, and shabby-chic style.
8. Graphite Pencil
Every time one talks about Graphite Pencil, the first artist that comes to my mind is none other than the famous post-impressionist artist Vincent van Gogh.
Van Gogh has a routine of sketching all his artworks with Graphite Pencils before converting them into oil on canvas.
The first use of this painting medium was witnessed in France during the 17 th Century.
These pencils have been known to be a great medium for creating outlining compositions, creating sketches, or even applying shading to your work.
Its dark and soft nature allows an artist to add depth and vibrancy to the sketch.
Graphite Pencils are a great medium for beginners as they can easily be edited by erasing. In fact, it does not even leave a mark like charcoal on the paper.
So beginners can conveniently correct and re-draw until they reach their desired results.
9. Colored Pencil
A rather modern phenomenon, the Colored Pencil painting medium is commonly used in art classes to transition to a newer medium.
Not only is this medium a great way to level up your skills, but it is also a wonderful painting medium to create professional artwork.
It gives you a starter experience of how it would feel like painting colored mediums that are comparatively harder to rectify.
With strokes just like a pencil or graphite pencil, colored pencil medium can be so much more.
One can create simplistic line art, or one can create highly detailed and expressive works of art which almost appears photorealistic.
The sky is the limit with this one!
10. Ink and Pen
If one can use pencil, graphite, and chalk to paint, why leave ink behind?
But this painting medium is actually not how modern it sounds to be.
One of the first ink and pen sketch was made by our very own Leonarda Da Vinci .
Do you remember Da Vinci was the same person who drew Human Anatomy? Well, some diagrams of the sketchbook were actually drawn in red chalk and retouched with pen and ink!
For centuries, ever since, ink has become a great way of creating solid outlines that cannot be erased.
This painting medium makes it easy for artists to trace the outline and add all the required details without any concern of fading.
Ink and pen have been used to create intricate graphic art as well as text art such as calligraphy.
11. Three-Dimensional Art Mediums
There are methods that are used to create three-dimensional artwork. Some artists create art by carving it into stone or wood, while others mold or construct them.
Carving and casting are done on solid objects. The techniques smoothen the solid object and then it is carved into the desired shape. Most of the wooden statues and stone sculptures that we see in museums are a part of it.
Modeling, on the other hand, is the use of softer materials like plaster and clay to shape it into an artwork. Pottery and terracotta models are made with this art medium.
Construction, unlike the rest mediums of art, incorporates restructuring an existing material into a new art piece altogether. Glass artists use this method for glass blowing and molding. This is a work of skill, and only a few artists achieve it.
So this is pretty much was painting mediums and their types are.
This brings us to the next most important part of the article –
You guessed it!
All Types Of Painting Styles
Now that you know the kind of painting medium you want to proceed with, it will bring you to the next big question.
What type of painting style should you choose?
Painting styles are categorized according to the art movement that the style belonged to.
In order to select the correct style of painting, you must understand each era of painting and its characteristics.
The best part is that a painting can be classified into an era just by looking at its painting style.
Some are hard to miss as the painting style classifies and represents that particular movement.
There are more than 75 types of painting styles in art today. Now, of course, it is almost impossible to adapt all these styles.
It is also almost impossible for me to point each one out.
But we will definitely include the most important painting styles that have ever existed since the emergence of art!
Here's your painting styles list.
1. Renaissance & High Renaissance Art (1400 – 1600)
Famous Renaissance Artists: Leonardo Da Vinci, Michelangelo, Raphael Famous Renaissance Painting: Mona Lisa , The Last Supper, Birth of Venus
Renaissance or rebirth was rightly named because of the renewed interest in ancient Greco-Roman culture.
The Renaissance art style showed a gradual shift from the abstract forms of the medieval period to individualism.
This art movement gave birth to art techniques like foreshortening, sfumato, and chiaroscuro, which you will be reading about in this blog later.
The initial Renaissance phase mostly saw bits and pieces happening across Italy and France. Artists and writers were mostly concerned with the plague and war, and its influence was evident in the early Renaissance intellectual.
High Renaissance art flourished about 35 years from the early Renaissance and saw three towering figures: Leonardo Da Vinci, Michelangelo, and Raphael.
Each of these three held a torch for the period through their art and expressions of classical spirit.
2. Mannerism (1527 – 1580)
Famous Mannerism Artist: El Greco, Paolo Veronese, Daniele da Volterra Famous Mannerism Paintings: The Wedding at Cana, The Burial of the Count of Orgaz, Madonna with the Long Neck
Mannerism, more than a style of art, was a reaction to the harmonious ideals that were set by Renaissance artists.
Characteristics like proportion, balance, and ideal beauty were the most important factors that mannerism artists worked upon.
This art style is distinguished by artificiality, elegance, and sensual distortion of the human figure.
The subjects were worked upon with grace but had queerly elongated limbs, small heads, and stylized facial features, while their poses seemed difficult or contrived.
If we closely look at Raphael's paintings of his later life, we can see a hint of mannerism art style.
Even today, this art style continues to be debated.
3. Baroque (1600 – 1750)
Famous Baroque Artists: Rembrandt , Caravaggio, Johannes Vermeer Famous Baroque Paintings: Girl with a Pearl Earring , Las Meninas, The Night Watch
The baroque painting style was one of the most celebrated styles of art.
It was distinguished by self-assurance, dynamism, and a realistic approach to representation.
This type of painting style has frequently been described as strange or uneven because of its flamboyant inconsistencies.
The baroque painting style is eminent by the drama, deep colors, theatrical lights, sharp shadows, and dark backgrounds in the painting.
While Renaissance art aimed to highlight calmness and rationality, Baroque artists emphasized chaos and tension.
Baroque paintings were often a representation of a moment preceding an event of high importance instead of its occurrence.
4. Neoclassicism (1865 – 1895)
Famous Neoclassical Artists: Edmonia Lewis, Antonio Canova, Jacques-Louis David Famous Neoclassical Paintings: Death of Marat, Death of Socrates, Oath of the Horatii
In literature and art, the Neoclassical Era was a Western cultural movement that greatly took the form of an emphasis on austere linear design in the depiction of Classical themes and subject matters.
The neoclassical paintings brought about a general revival in classical thoughts that mirrored the then-on-going political and social landscapes.
The core belief of Neoclassical painters was that art should express the ideal virtues in life and should aim to improve the viewer by imparting a moral message.
Out of all the different painting styles, this art style was a response to the excessive frivolity and opulence of the Baroque art style.
This style was defined by the use of shallow space and uniform and strong lines.
It had dark and muted colors, more obvious brush strokes, and unambiguous forms to portray moral depictions of self-sacrifice and self-denial.
5. Romanticism (1780 – 1850)
Famous Romanticism Artists: Francisco Goya, William Blake, Eugène Delacroix Famous Romanticism Paintings: Liberty Leading the People, Saturn Devouring His Son, Wanderer above the Sea of Fog
Artists of the 19 th century started giving importance to emotions and imagination.
Suddenly, art became the background and the artist the foreground of the canvas.
This gave birth to the most creative movement of art, Romanticism.
Artists of Romanticism rejected the style and notions of Neoclassicism and believed that art was supposed to be a representation of the artist's emotions.
This art movement started as a response to the principles of harmony, order, and idealization that marked the previous art style.
The artworks produced during Renaissance emphasized how vital sensations and emotions were as crucial as balance and logic.
6. Realism (1848 – 1900)
Famous Realism Artists: Édouard Manet, Edgar Degar, Rosa Bonheur Famous Realism Paintings: Nighthawks, Olympia, The Gleaners
Realism art style existed to represent the world honestly through art.
Its main object was to paint the world as given to us.
They rejected Romanticism's heightened emotionalism and exaltation of the past.
The realist painting style exposed topics and situations that were shunned and deemed inappropriate.
It was to bring out the reality of humans.
It portrayed stark nudes, the struggle of the working class, harsh labor, and the depiction of the solitariness of the individual in contemporary society.
Realism art included photographic accuracy, focus on contemporary subjects and settings, the use of detail, the use of color, and heightened attention to everyday life.
With these controversial depictions, the realism art style shook the art world
7. Impressionism (1865 – 1895)
Famous Impressionist Artists: Claude Monet, Pierre-Auguste Renoir, Camille Pissaro Famous Impressionist Paintings: Luncheon of the Boating Party, Impression Sunrise , The Large Bathers
Impressionism style includes small, visible brushstrokes that offer the bare impression of the final subject.
It has unblended colors and a strict emphasis on the accurate depiction of natural light.
The practice of painting outdoors and spontaneously "on the spot" rather than in a studio from sketches is the foundation of impressionism.
The impressionist artists painted on canvas from far away with the objective of capturing the details in clarity.
Landscapes and ordinary scenes were the primary subjects of impressionism.
8. Post-Impressionism (1886-1905)
Famous Impressionist Artists: Vincent van Gogh, Paul Gauguin, Paul Cèzanne Famous Impressionist Paintings: The Starry Night, Vision after the Sermon, Breton Women in the Meadow
A predominantly French style of art, Post-Impressionism was the beginning of modern art.
It was a differentiation yet a continuation of the Impressionist style of art.
Post-impressionist artists followed pretty much the same patterns as the impressionist but unlike their ancestors, they focused furthermore on the artist's individual viewpoint.
The portrait style often used broken colors with short brush strokes.
The use of unnatural colors to convey emotions became a predominant style of painting.
In fact, it was post-impressionism that gave birth to Symbolism, Pointillism, Primitivism, and several other ways of painting.
If it wasn't enough, it was due to Post-Impressionism that movements like Cubism and Surrealism could ever make it to this list.
9. Pointillism [Divisionism] (1880 – 1981)
Famous Pointillist Artists: Georges Seurat, Paul Signac, Vincent van Gogh Famous Pointillist Paintings: A Sunday Afternoon on the Island of La Grande, Undergrowth, Model in Profile
The Pointillism art movement was a branch of the post-Impressionist art style. Its name was derived as a mockery by the critics.
This portrait style consisted of a series of small, unique dots that were painted adjacent to each other to create an image.
Just like the pixels in modern computers.
Once pointillism reached its zenith, it was widely adopted by artists, which then paved the way for the rise of the Fauvist art style.
Divisionism, on the other hand, was just a support system for pointillism. It referred to the separation of colors and its optical effect to create meaning out of the dots.
10. Symbolism (1880-1910)
Famous Symbolism Artists : Gustav Klimt, Edvard Munch, Frida Kahlo Famous Symbolism Paintings : The Crying Spider, The Kiss , The Death of the Gravedigger
To put it in very blunt words—symbolists could give form to your dreams and visions.
As opposed to the impressionist painters, symbolists went beyond shapes, lines, patterns, and tones to convey their idealogy.
Symbols in art combined religious mystery, the grotesque, the sexual, and the depraved.
The symbolic art style had themes like the macabre, the dream world, grief, evil, and mortality,
It was the bridge that connected early Romanticism and Modernism.
11. Art Nouveau (1890-1910)
Famous Art Nouveau Artists : Gustav Klimt , Alphonse Mucha, Victor Horta Famous Art Nouveau Paintings : Daydream, The Peacock Skirt, The Slav Epic
This was one of those types of painting styles whose legacy still lives on today in many ways.
Art nouveau was most frequently used in architecture, interior design, jewelry and glass design, posters, and illustrations.
The use of a long sinuous organic line distinguishes this art style.
One of the main goals of art nouveau was to eliminate the conventional divide between fine arts and applied arts.
Plant forms and nature largely inspired the artists and took organic subjects and flattened and abstracted them into sophisticated and flowing motifs.
12. Fauvism (1905-1910)
Famous Fauvism Artists : Henri Matisse, Georges Rouault, Maurice de Vlaminck Famous Fauvism Paintings : Woman with a Hat, Jeu de Massacre, The River Seine at Chatou
This was one of the first contemporary art movements of the 20th century.
Fauves' painting style was distinguished by its wildly erratic brush strokes and vivid colors.
Whereas their subjects were highly simplified and abstract.
Henri Matisse, the father of Fauvism, used pure, brilliant colors aggressively applied straight from the paint tubes to create a sense of an explosion on the canvas.
One color that particularly dominated this type of painting style was Red, vibrant, blazing Red.
Fauvist art style accentuated and displayed post-expressiveness, impressionism's vivid colors, and thick paint application.
13. Expressionism (1905-1925)
Famous Expressionism Artists : Edvard Munch, Wassily Kandinsky , Ernst Ludwig Kirchner Famous Expressionist Paintings : The Scream, The Blue Rider, Artist & His Model
Propelled by opposition to bourgeois culture and a passionate revival of creativity.
The Expressionist painting style spread across Europe as a trend in art, and the expressionist artists preferred to depict emotional experiences over objective truth.
The artists were only able to achieve this goal through distortion, exaggeration, primitivism, and imagination in their paintings.
These types of painting styles usually had vivid, startling violent, or dynamic use of formal components.
The artists used extreme angles, flattened forms, garnish colors, and distorted views of the subject.
Oil painting, other than any other painting medium, was seen dominating the Expressionist style.
14. Cubism (1908-1920)
Famous Cubism Artists : Pablo Picasso, Georges Braque, Paul Cézanne Famous Cubism Paintings : Cubist Self-portrait, Portrait of Pablo Picasso, Girl Before a Mirror
Pablo Picasso, a name that has dominated Modern Art, was the father of Cubism. Most of his cubist artworks like Les Demoiselles d'Avignon remain controversial.
But it was, what it was.
Cubism, an art style, fundamentally rejected clear forms. The attempt to try and create a true three-dimensional space on a two-dimensional canvas from a fixed viewpoint was a waste, according to artists of cubism .
In actuality, the cubism art style was an attempt to emphasize the nature of the two-dimensional canvas rather than creating depth.
They tried doing this without perspective and utilizing the method of tones.
They would separate the subject into a variety of shapes before repainting it from various perspectives.
15. Futurism (1909-1914)
Famous Futurism Artists : Umberto Boccioni, Giacomo Balla, Carlo Carrà, Famous Futurism Paintings : The Funeral of the Anarchist Galli, Abstract Speed + Sound, Dynamism of a Cyclist
Futurist artists rejected the past because they believed it to be immensely oppressive.
Instead, they offered an art form that celebrated modernity, along with its industry and technology.
The main goal was to portray a vibrant future vision.
As a result, they frequently depicted urban settings and cutting-edge transportation options including trains, vehicles, and airplanes.
They promoted change by glorifying machines, automobiles, and the lower classes through methods that included repetition and blurring.
If you were to read the names of futuristic paintings, you would pretty much understand how important speed, dynamics, energy, and everything science is for them.
16. Constructivism (1914-1930)
Famous Constructivism Artists : Vladimir Tatlin, Aleksander Rodchenko, Lyubov Popova Famous Constructivism Paintings : Figuras a Cinco Colores, Képarchitektúra, Constructivist Composition
The Russian artist Vladimir Tatlin visited Pablo Picasso in his workshop in 1913 and observed the artist's collaged item experiments.
This interaction inspired Tatlin to explore the collage medium on his own, leading to the creation of three-dimensional, abstract metal and wood collages.
Constructivism, a movement in art where the focus was on construction, started out with this. To be constructed was art.
Constructivist art was heavily influenced by industrial design.
They used simple, geometric shapes and inexpensive materials. This style of painting also used strong lines and bright primary colors like red and yellow to create a bold visual statement.
As per the main principles of constructivism – tectonics, texture, and construction were of utter importance.
In fact, it was during the use of this particular famous art style that the De Stijl magazine was published that primarily focused on constructivism.
17. Dadaism (1916-1924)
Famous Dadaism Artists : Hans Arp, Marcel Duchamp, Man Ray Famous Dadaism Paintings : L.H.O.O.Q, Premiere Promenade, The Skat Players
Dadaism emerged as a reaction to modernity.
Art for art's sake – to sum up the art style of Dadaism in 4 words.
The Dadaists' art and performances evolved into more experimental, rebellious, and anarchic forms as the conflict dragged on.
Under the banner of DADA, they banded together to protest the brutality and pointlessness of the war.
Dada artists frequently create satirical and absurdist works of art and poetry.
Also while posing a serious question to the audience about how we evaluate art.
One could very easily identify Dadaist art because it incorporated a lot of humor, irrationalism, and spontaneity.
However, ultimately, Dadaism meant to paint protest.
18. Surrealism (1917-1950)
Famous Surrealism Artists : Salvador Dali, Pablo Picasso, Max Ernst Famous Surrealism Paintings : The Great Masturbator, The Broken Column, The Melting Clocks
Surrealism was the cultural movement that was significantly impacted by Dadaism.
Artists created weird creatures out of common things and painted unsettling, illogical situations, often with photographic accuracy.
Surrealist art incorporates non sequitur, unexpected juxtapositions, and the element of surprise.
The movement at the time was linked to ideologies like communism and anarchism.
Surrealism is an artistic endeavor that aims to free the imagination. It is both delicate and dynamic.
19. Abstract Expressionism (1940s-1950s)
Famous Abstract Expressionism Artists : Willem de Kooning, Henri Matisse, Jackson Pollock Famous Abstract Expressionism Paintings : Woman I, Blue Nudes, Autumn Rhythm
Abstraction , one of the most unique art styles, was something that only few can master and even fewer can understand.
Artists of all stripes could express their emotions and ideas through abstract expressionism without worrying about being judged by the general public.
Strong messages and emotions are crucial to the representation but the movement is not defined by any one particular style.
The feeling of the artist or the viewer—and not the actual image—takes center stage in every piece of Abstract Expressionist art.
Abstract art has come to be known as a non-representation practice and is open to interpretation.
Abstract artists never painted to represent something, they painted for the art to take the shape of the viewer's thought.
20. Pop Art (1950-1960)
Famous Pop Art Artists : Andy Warhol, Roy Lichtenstein, Richard Hamilton Famous Pop Art Paintings : Marilyn Diptych, Whaam!, Flag
Instead, it used commonplace materials and objects like newspapers, comic books, and magazines to create bright compositions.
By questioning aristocratic society and fine art traditions, famous pop artists substituted imagery and methods from popular media and mass culture.
Pop art is noted for its striking elements, which can help you rapidly capture the attention of your audience.
The pop art movement established the notion that there is no hierarchy of culture that might prevent art from drawing inspiration from any source.
21. Photorealism (1960-Present)
Famous Photorealism Artists : Chuck Close, Oscar Ukonu, Gottfried Helnwein Famous Photorealism Paintings : Big Self-Portrait, Phil, Lucas I
The technical ability to impress viewers is a key component of the Photorealism movement.
It began as primarily an American art trend and gained popularity in response to Abstract Expressionism.
The painting style of this art movement was to accurately recreate photographs.
The artists avoided the spontaneity that is characteristic of Abstract Expressionism and meticulously planned their work to great effect.
Usually, this is accomplished by either using traditional grid procedures or by projecting the slide onto the canvas.
22. Minimalism (1960-Now)
Famous Minimalism Artists : Agnes Martin, Sol LeWitt, Dan Flavin, Famous Minimalism Paintings : Red Circle on Black, grace kelly III, Untitled
What you see is what you see!
The idea that art should have its own reality and not be a copy of anything else can be extended through minimalism or minimalist art.
Art is considered a reflection of an experience, such as an emotion or mood, or a representation of the real world.
The painting style of minimalism is to focus solely on what is in front of the audience and makes no attempt to reflect an external world.
33 Types of Painting Techniques
Art in its most basic form is composed of four elements – medium, type style, and technique.
Since we are trying to understand all the types of painting styles and techniques, let us end with the most important one.
Painting techniques are the most crucial part of understanding art.
Whether you want to learn a new technique or add to your vast knowledge, we've got an enormous list of painting techniques.
There is not just one way of painting but a number that you can hardly fathom.
In today's world, everything is art, but what it takes for the art to sell is the painting technique.
A lot of art enthusiasts end up using painting techniques and design synonymously.
Don't get confused between design and technique just by the look of it.
Design refers to the overall organization of an art piece whereas technique means the way in which the artist uses resources to create the artwork.
Learn all you can from the list of painting techniques below…
1. Action Painting
Famous Artists : Jackson Pollock, Franz Kline, Jack Tworkov
Action painting is a type of art, that uses splashed, smeared, or dripped paints on the canvas.
The action painting emphasizes the physical aspect of the painting that becomes the aspect of the finished artwork.
If you are somebody who enjoys vibrant and dynamic art techniques and styles that radiate energy, this might be just for you.
Suggested Reading – Jackson Pollock Paintings
2. Aerial Perspective
Famous Artists : Leonardo da Vinci, Renoir, Alfred Sisley
Aerial perspective, known as atmospheric perspective, is a type of painting art to creates an illusion of depth in the painting.
This effect is achieved by changing the color contrast between the background and the objects.
Here, the main focus is to simulate the effect of the atmosphere in a painting, like the way things are seen from a long distance.
This different form of painting is used to paint landscapes.
3. Anamorphosis
Famous Artists : Jean François Niceron
Anamorphic painting was fully used in the 17th century, although it is said to be a by-product of 'perspective art'
This is one of the most interesting painting techniques out there.
It is an art that plays with perspective.
When viewed from the typical viewpoint, it displays a distorted image.
However, if viewed from a specific angle or reflected in a curved mirror, the distortion is removed and the image seems normal.
One of the art techniques and styles played with the looker's vision.
4. Camaieu Painting Technique
Famous Artists : Marlene Munroe de Montigny
Camaieu originated in the ancient world and is an old technique that was used to imitate relief sculpture in architecture and cameos in miniature paintings.
A painting technique that was created using several shades of a single color a.k.a monochromatic art.
But this is a monochromatic painting that uses colors besides grey.
The camaieu technique, also known as en camaieu, uses two or three shades of a single hue other than grey.
The hue chosen is peculiar for that subject matter.
This basically means that not all monochromatic paintings are camaieu, but all camaieu paintings are monochrome.
5. Casein Painting
Famous Artists : Oscar Howe
It may sound odd, but a painting style and technique exists that uses paint made with milk.
Casein painting involves the use of casein paints that are made by mixing pigments and milk protein— casein.
Casein painting lets you create effects similar to oil painting.
Over time, casein painting is known to become water-resistant.
6. Chiaroscuro
Famous Artist : Leonardo da Vinci, Caravaggio, Georges de La Tour
Chiaroscuro is a type of painting art that uses strong contrast between light and dark shades.
It lets you manipulate light to achieve a sense of a three-dimensional object on the canvas.
The chiaroscuro painting technique lets you emphasize and illuminate the important figure of the painting.
By playing with the intensity and the angle of light, you can change the focus of the subject in the painting.
7. Collage Painting
Famous Artists : Hannah Höch, Henri Matisse, Man Ray
This art technique came into existence in China around 200 BC.
Collage painting, a unique type of art, involves making artwork by assembling different pieces of materials.
It is an assembled piece of art that is visually appealing.
A collage is made from bits of magazines, papers, paints, newspapers, ribbons, photographs, and scraps of other artworks.
For making a collage painting, you have to stick the bits of materials together on a flat surface to make a complete artwork.
8. Digital Painting
Famous Artists : David McLeod, Stephen McMennamy, Alberto Seveso
Digital art originated in the early 1980s, some claim its existence to be in 1967.
Digital painting unlike traditional is a modern type of painting technique that uses technology to create impressive art.
The whole artwork is made digitally as opposed to the traditional approach of painting.
Digital painting gives you the freedom of choosing many different tools and features, which allows you to create out-of-world art.
One of the best advantages you get with digital painting is that you make corrections to the painting without leaving a mark on the final artwork. (All hail the "Undo" button!)
9. Encaustic Painting
Famous Artists: Jasper Johns, Pausias, Benjamin Calau
Encaustic painting is one of the techniques in painting that uses hot-colored wax to make artwork.
These types of painting use an encaustic medium which is made by mixing color pigments with wax.
The hot medium is poured onto the surface and special brushes and tools are used to shape the painting.
Encaustic painting requires a heat lamp or heat gun to fuse and bind the medium.
10. Foreshortening
Famous Artists : Michelangelo, Correggio
Foreshortening is another type of art that uses optical illusion in a creative way.
It is a painting technique that depicts an object or human figure in the painting extending in space.
Foreshortening is all about experimenting with the angle and perspective of the subject.
The painting is always depicted from an unusual angle. For example, the human body is viewed from the top.
Suggested Read – 11 Famous Italian Artists
11. Fresco Painting
Famous Artist : Michelangelo, Sandro Botticelli, Masaccio
Fresco is a mural painting technique that lets you create art on walls and ceilings.
In this painting technique, water-based paint is applied onto wet plaster so that it becomes a permanent part of it.
When it comes to murals or wall painting, Fresco is a durable method.
The artwork, complete with Fresco techniques, looks monumental and has a matte finish.
12. Glass Painting
Famous Artists : Gerhard Richter, Brian Clarke
As per the name, glass painting involves painting on a glass surface.
It may seem like a not-so-popular technique, but glass painting was one of the most dominant forms of painting in ancient Europe.
Gesso, enamel, and acrylic paints are used for glass paintings.
This form of painting lets you create wonderful artwork on glass that can be illuminated by using a light source.
13. Gouache
Famous Artists : Edgar Degas, John Singer Sargent, Pablo Picasso
Gouache painting was developed in the 16th century when the artists used oil paint over tempera to get a matt finish.
This type of painting technique involves the use of body paints or opaque watercolors to make the painting.
Gouache paint is a water medium paint made from natural pigments, water, a binding agent, and occasionally an inert material (that gives a fluorescence effect).
You can also find acrylic gouache paint made with an acrylic binder that gives a matte finish to the painting.
When you choose to make art with this type of painting, you get the benefit of making vibrant art that will stand out on the canvas.
The paintings made from this type of technique look energetic and realistic.
14. Graffiti
Famous Artists : Cornbread, Dondi White, Tracy 168
Art in the form of an inscription or graffiti on walls can be traced back to ancient times. Modern graffiti became famous in the 1960s.
It is a type of art that is used as a form of expressing thoughts, emotions, and messages to people.
Graffiti art is somewhat similar to spray painting forms but has its differences.
At a glance, graffiti is drawing or writing on the walls in public places, usually without permission. (Watch out! It can have legal consequences!)
The English word "Graffiti" is taken from the Italian word "graffito," which translates to "scratched."
Many graffiti artists do graffiti on the walls to spread messages or as a means of thrill-seeking.
15. Grisaille
Famous Artists : Giotto, Robert Campin
Do you have a liking for mono-tone art? Grisaille might be just for you!
Grisaille is a painting style and technique where the painting is done only in shades of gray or other grayish neutral colors.
One of the prominent features of this technique of painting is that it is shaped to give an illusion of sculpture.
One can include a slightly wider color range in the grisaille type of art.
16. Impasto
Famous Artists : Vincent van Gogh, Rembrandt van Rijn , Jackson Pollock
Impasto is a painting technique that uses thick layers of paint so that the brush strokes are visible in the final artwork.
When you look at the artwork, it appears as if the painting is standing out from the canvas.
For making an Impasto painting, you can choose between acrylic or oil paints.
This type of painting technique lets you play with the light, texture, expression, or tone of the painting.
17. Miniature Painting
Famous Artists : Nicholas Hilliard, Isaac Oliver, Nihâl Chand
Miniature painting or Portrait miniature is one of the types of portrait painting that is executed on a small piece of material.
The common material used for painting was vellum, ivory, copper, or prepared card.
In the early 16th century, miniature painting was a way for artists to show their talent by illustrating a tiny painting.
This Portrait painting style was often known as limning or painting in little.
Miniature paintings, as small as 40mm x 20mm, were painted by the artists so that they could fit inside jewelry.
Famous Artists : Leonardo da Vinci, Diego Rivera, David Alfaro Siqueiros.
The existence of Mural painting can be traced back to the late Stone Age.
This form of painting focuses on painting on walls or ceilings, rather than on a canvas.
In this painting technique, the architectural elements are incorporated into the artwork to give a beautiful three-dimensional painting.
The use of color, style, and texture can dramatically affect the quality of the artwork.
Acrylic paint is most commonly used for making mural art.
Mural painting is the only type of art painting that lets you beautify the architecture of a place.
19. Panel Painting
Famous Artists : Cennino Cennini, Dieric Bouts, Rogier van der Weyden
Panel painting is one of the oldest painting styles and techniques that originated before 600 BC.
Panel painting is a style of painting where the artwork is made on wood or metal, as opposed to canvas.
Before Canvas became widely available, the panel was used for easel painting.
The most commonly used wood for panel painting is oak, beech, cedar, chestnut, firs, larch, linden, white poplar, mahogany, olive, and dark walnut.
Making artwork on the panel will give you the benefit of creating a smooth painting, as the panel itself is textureless.
20. Panorama
Famous Artists : Benjamin Russell, Robert Barker, Franz Roubaud
The first panorama painting was done by Scottish painter Robert Barker in 1788.
Panorama is a painting technique where the scene or landscape is painted as a whole or in continuous narration.
To be precise, it gives you a wide-angle view of the landscape.
The painting is usually done on a wide canvas or a flat or curved surface.
The panorama lets you simulate the sensation of scanning a seascape or a huge landscape.
You can use any painting medium to make a panorama painting.
21. Perspective
Famous Artists : Masaccio, Paolo Uccello, Andrea Mantegna
You know that everyone has their way of seeing things, and that's what perspective painting attempts to do.
Perspective painting involves representing the painting from the viewer's perspective.
This painting style also represents a three-dimensional image onto a two-dimensional plane.
This painting type is similar to foreshortening.
22. Plein-Air Painting
Famous Artists : Edgar Alwin Payne, William Merritt Chase, Alson Skinner Clar
This painting technique originated in France in the 18th century.
Plein-air painting is the method of leaving the studio behind and going out in nature to paint.
In precise terms, this painting style is the practice of painting outdoors.
(Plein-air painting or En Plein air translates to "in the open air.")
Doing Plein-air painting lets you create wonderful artwork as the source of light is natural outside.
It will let you accurately recognize colors and how they differentiate from others.
23. Sand Painting
Famous Artists : Tim Bengel, Kseniya Simonova
Sand painting technique has been associated with numerous cultural groups around the world since ancient times.
Sand painting or dry painting is one of the unique forms of painting art that involves pouring colored sand to create a painting.
The paint used in sand painting is made by mixing crushed, colored sandstone; charcoal, pollen, or other dry material.
Sand painting involves precision and intense control over the movement of the hand. To sand paint, you'll need a lot of practice and patience.
The sand painting lets you create impressive and vibrant artwork which can be on fixed or unfixed media.
24. Scroll Painting
Famous Artists : Ma Yuan
Chinese "illustrative" scrolls, the forerunners of narrative scrolls, first appear in the late 4th century AD and impart Buddhist moral values.
East Asia is the main region for this painting technique.
The Chinese landscape scroll is the culture's greatest contribution to the history of painting.
Even the Japanese narrative scroll, which established the storytelling potential of painting, can serve as an example of the two dominating styles.
These paintings give the sense of traveling through time and space, making the viewer into a traveler.
Roads and routes are frequently portrayed, and they appear to guide the viewer's sight into the piece.
25. Sfumato
Famous Artists : Leonardo da Vinci, Correggio, Raphael
According to the art historian Giorgio Vasari, Sfumato was first invented by the Primitive Flemish school in the year 1483 -1485.
Sfumato is a type of painting technique in which colors and tones are blended to give a smooth look without leaving any mark of transition, edges, or lines.
Also, the transition between light and dark shades is invisible.
When you use Sfumato, the final artwork will appear as a flawless smooth painting.
Oil paint is most commonly used for making Sfumato, although other mediums like tempera can be used.
26. Sotto In Su
Famous Artists : Correggio, Giovanni Battista, Andrea Mantegna
Sotto In Su, meaning "seen from below," is an Illusionistic ceiling painting.
In this painting technique, the artwork is painted upon a ceiling or other higher surface which gives an illusion to the observer.
Most of the Sotto In Su paintings were created to give an illusion of an open sky.
The advantage of Sotto In Su is that it unites architecture, painting, and sculpture together.
27. Spray Painting
Famous Artists : Bansky, Jean-Michel Basquiat, Shepard Fairey
Spray painting techniques can be traced back to the 1880s.
Spray painting is a different painting style that uses a device to spray the paint.
Aerosol paint is commonly used as a medium in spray painting. Tools like a spray gun, spray booth, spray can and spray brush are used for painting.
When you use an aerosol spray to make art, it will leave a smooth and even coat of paint.
There may be different painting styles but spray painting is one for graffiti and street art.
28. Stone Painting
Discovered during the pre-historic ages but has seemingly evolved throughout the decades.
This is one of the independent painting techniques a.k.a rock painting.
Stone painting is nothing but making art on a stone surface by using strong and durable paint.
The most preferred stones for this painting technique are the riverbed stones that have a distinctive round figure.
The most common painting style used in this type of painting is mandala art.
Stone painting is usually made up of many bright colors.
29. Tachism
Famous Artists : Jean-Paul Riopelle, Wols, Jean Dubuffet
Through the 1950s, this painting technique was used in Paris following World War II.
Tachism was a painting technique that enhanced the painting with intuitive and impulsive brush strokes.
Using a loaded brush, enormous paintings with sweeping brushstrokes, drips, blots, stains, and color splashes were created.
Those who practice this technique are known as Tachists.
30. Tenebrism
Famous Artists : Caravaggio
Tenebrism is one of the most drastic painting techniques in the art world introduced to us through the paintings of Caravaggio .
Tenebrism is a term that comes from its Italian counterpart "tenebroso" which quite literally means dark and obscure. It is a type of painting technique that uses illumination and details on faces and hands placed contrasted to a predominately dark backdrop.
It uses stark contrasts of light and dark to enhance the dramatic impact of figurative compositions.
The figures in tenebrist paintings are frequently depicted against a background of extreme darkness.
The figures on the other hand are lighted by a bright, searching light that sharply yet masterfully controlled chiaroscuro that highlights their three-dimensional forms.
31. Tromp L'oeil
Famous Artists : William Harnett, Cornelis Norbertus Gysbrechts, John F. Peto
Trompe l'oeil is a French painting type that translates to "deceive the eye."
The main purpose of this painting technique is to create an optical illusion of the subject existing in the three-dimension.
Trompe l'oeil focuses on creating a realistic painting with a twist in perspective.
Zexius, one of the famous painters of ancient Greece, was known for his realistic painting styles.
"The painting is so realistic that the birds tried to eat the grapes from Trompe l'oeil."
Famous Artists : Canaletto, Francesco Guardi, Paul Bril
One of the many techniques of painting, Veduta is a highly detailed painting type that depicts a city or town or any part related to the city.
It is a type of landscape painting where the size of the painting can be large, so as to accommodate the whole cityscape.
Those who practice this style of painting are called Vedutisti.
33. Replica Art
Did artists always earn from the paintings that were auctioned or sold? Not really!
With each painting of the famous artists selling for more than a million dollars, failing to be easily available to mass, artists found a better way.
Reproduction of famous artworks.
Regular artists skilled themselves by learning the medium, style, and painting techniques of these renowned artists.
This led them to create replicas of famous paintings .
Reproductions often increased the value of the original painting. The easy availability of the famous painting also helped the original artist earn some royalty!
In fact, the resemblance was so uncanny that one could not differentiate between the original and the replica.
From van Gogh painting copies to even maestros like Leonardo da Vinci can be replicated.
And if kept for a longer period, it has the potential of earning a worth.
The best thing is, artists at PortraitFlip are equipped enough to copy the famous styles of these artists.
You don't have to go searching the internet, what you are looking for is right here!
How to Find Your Art Style
This brings me to the last part of the article, how to find your art style?
Now, choosing an art style is a no-brainer. What is more important is to choose and become an expert in a medium.
If you are just beginning, then you should definitely start with the pencil sketch medium. It will give you enough space to make mistakes.
Next up, choose a type of painting. Landscape paintings or representational art should be the best choice. It is easier to replicate than to innovate.
Chalk down the art styles and techniques that go best with the pencil medium and voila! you have found your style.
Once you get a hang of it, you can slowly spread your roots across other mediums that entice you. With exposure to different mediums, many different techniques can be used too.
That's it! It just takes you to decide what you want to paint.
Now I can finally take a breather *sigh*.
Art is a creative endeavor that requires three Ps: patience, persistence, and perseverance.
Attaining mastery of styles and techniques of painting is not easy. You'll have to spend years perfecting your craft.
But don't be discouraged, because Rome was not built in a day!
That's all she said…
Hey creative peeps!
This was our updated list of all types of Paintings, Mediums, Styles, And Techniques.
We hope you enjoyed learning about the variety that art is and the ways in which it is practiced in the world.
If we have missed any style or techniques, please let us know in the comment section below
My personal favorite painting style is Divisionism because we love Vincent and his madness .
You can follow us on Instagram , and subscribe to our Youtube channel.
Which painting style do you like? And why?
Comment down below !
Bonus Tip : How would you react if you knew that you can transform your normal images using different art styles?
Frequently Asked Questions
Starry Night was painted by Dutch painter Vincent van Gogh in the year 1889. Impasto technique was used to paint this masterpiece.
The only way to develop an art style is by experimenting. Explore the different art styles and find the one that suits you the most. Start practicing and add your personal touch to it. Soon, you'll have your unique art style.
The painting medium is the substance in the paint that acts as a binder. It forms the base of the paint and gives it a particular characteristic. Famous painting mediums are oil, acrylic, watercolor, and tempera.
Mona Lisa, The Scream, Girl With a Pearl Earring, Guernica, The Starry Nights are some famous paintings.
There are more than 100 types of paintings that exist. We've mentioned the top 49 painting types to get you started.
Dhruti Sharma
Meet Dhruti, a whimsical wordsmith, who spills words more than her coffee. She is one of the oldest writers cum the Content, Design & Operations Manager at PortraitFlip (phew!). With her keyboard fueled with boundless creativity, she crafts content that leaves her readers spellbound. Get ready to discover the power of her words.
57 thoughts on " 49+ Types Of Paintings Styles And Techniques [Mediums Included] "
Why wasn't Porcelain painting included?
Hello Jacqueline, I'll definitely try to include Porcelain painting when I update the blog 🙂
What's up, constantly i used to check website posts here in the early hours in the dawn, because i like to find out more and more.
Hey, What's up! We have more art blogs that you might wanna check 😉
Pingback: 49 Most Famous Paintings Of All Time In The Art History (Ranked)
Thank you, Shashavali 🙂
It is very useful for the young generation and teaching purpose also good, I like it very much and enjoyed
Thank you, Silas. I'm glad that you found this blog useful
Good day, It is really informative art information that I have experienced. Painting art is my hobby, but I earn something for it in everyday life. Personally, I am working on a self-designed art painting technique (realistic 2D -3D), which I have been actively implementing for 10 years.
Best regards, Floris
Hello Floris, Thank you for reading the blog! it's good to know that you treasure painting and have been actively working on your own painting technique! It's just so awesome ❤ Would you like to share more about it?
caricature and cartoon is not included
Hi Gautham, I'll definitely try to include caricature and cartoon when I update the blog again. Thanks for your suggestion 🙂
Thank you, Surendran 🙂
On this blog you would get to know about the painting styles and techniques in detail. This is such a wonderful article. This article should be read by everyone. Really you have done a excellent job with this content.If you are looking same kind of valuable information, then can also visit Touchofclass.co.nz
Thank you, Pooja
Pingback: All You Want to Know About Artwork
They are actually 50!
49 right? xD
Thank you, Anamika 🙂
Thank you for sharing, I learnt so much about painting techniques that can assist me in my class work and add to my vocabulary.
Hello Hermin, I'm glad that you found the blog useful. You can check out our other blogs on art as well that may help you with your class 🙂
Pingback: Traditional Art vs. Digital Art: Which One Is Better?
This was helpfull thanks 😊
I'm grateful that you found this helpful, Connie 🙂
Thank you for the information I shall pass it along to my children😉 appreciate cha !
Thank you for the information I shall pass it along to my children😉 appreciate cha ! If I may suggest you add cubism?
Hello Sarah, I'm glad that you find my blog useful! I'll definitely add cubism when I update the blog again in the future. Thank you so much for your suggestion 🙂
Is paint pouring considered painting? I definitely think it is technical and a technique – but would it still be considered painting?
Hello Kim, Paint pouring can be done with the use of acrylics. Yes, it is a form of painting that you should definitely try! The results will be mesmerizing ❤
I would like to know the technique of painting with elements and stone. I've see paintings, I have never found any info on it.
Hello Helen, It's called Stone painting 🙂
Long before the creation of photography (late 1830's) portrait painting was the only way wealthy people could capture their image for future generations. The skill ensured we could see what kings and queens from centuries ago actually looked like. Your image above is a perfect depiction. So developed were the skills, that artists of the time will be known forever as great artists and their creations will increase in value because of the moment in history they represent.
Hello David, it's absolutely true that only wealthy people were capable of having their portraits painted; but today, anyone can get a custom painting!
Awesome article. This helped me a lot to know more bout different styles and techniques. Thanks for sharing and keep sharing such amazing articles.
Hello Satish, I'm glad that you found the article helpful! We also have a variety of articles related to paintings that you might wanna check out 🙂
Pingback: 23 Famous Painters Who Transformed The Course Of Art Forever
Pingback: 13 Watercolor Painting Tips (Step by Step) For Beginner [That Works]
Pingback: How To Clean An Oil Painting: A Comprehensive Guide (+Dos And Don'ts)
Pingback: Want to make Online classes fun? Here are 6 tips - online classes
Pingback: Gift A Painting And Win Their Heart! 12 Reasons To Gift A Portrait
Pingback: How to choose wall decor for living room - GRATIFY PLACE
Pingback: Oil Painting Vs Acrylic Painting: The Differences And Which Medium Is Best For You
Pingback: 49 Famous Paintings Of All Time In The History Of Art – rate pen
Pingback: Famous Paintings Of All Time In The History Of Art – Model Tusk
Pingback: Top 11 Portrait Painting Trends To Look Out For In 2022
Pingback: Why to Gift a Painting and When: Solving the Gifting Dilemma
Informative post! This is a great share thank you
its really amazing list of art style
Thank you so much for the art information!
Thank you for this informative post! I really enjoy looking at and discovering paintings with different techniques. I like graffiti the most since one can express their emotions in a freestyle or abstract manner, almost like trippy or psychedelic artworks. I'm just curious if digital paintings can also be printed in several sizes as other wall arts or paintings?
Art is malleable. If you want physical proof of digital art or something that you have created; it can be printed. Although it depends on what surface you want to get it printed on. if you find an industrial-sized printer then a 12 ft print is also possible. Did you also know to get the painting effect you can even get the digital art printed on a canvas? Let me know if you have any other doubts.
To add 2 painting techniques 1.Bottle painting Inner surface of transparent glass bottle, using enamel paint with small curved brush 2Sand treated cloth surface painting. Firstly cloth is coated with plastic paint.Sand spared on the cloth and coated with glue,then painting using plastic paint or water color You can study them in Bagan, Myanmar.
Comments are closed.
Oil Painting Gallery
Pencil Sketch Gallery
Charcoal Drawing Gallery
Watercolor Painting Gallery
Colored Pencil Drawing Gallery
Acrylic Painting Gallery
Pastel Painting Gallery
Compilation Portraits
Pet Portraits
Family Portraits
Christmas Portraits
Couple Portraits
Baby Portraits
Memorial Portraits
Remember Your Lost Pet With A 15% Off This Rainbow Bridge. Use Code: "RAIN30W" Dismiss
Privacy Overview
Home / Essay Samples / Art
Art Essay Examples
The admiration for the beauty and the urge for self-expression lies at the very foundation of what it means to be human and an art essay is a perfect opportunity to pay tribute to this natural necessity. Art takes multiple forms whether it involves painting, sculpture, taking photographs, creating animations, filming movies, composing or performing music, dancing, writing poetry or fiction. What unites all forms of art is the application of creativity, skill, imagination to produce works that attempt to evoke feelings and admiration. Writing an art research paper involves gathering information, formulating a thesis and supporting it with clear arguments. Feel free to review the samples listed in this category for examples of proper writing.
Music Today is All Noise
In recent times, the landscape of music has undergone a significant transformation. The digital age has brought about unprecedented access to music, allowing artists to reach global audiences with ease. However, this surge in availability has sparked a debate about the quality and essence of...
The Art of Hobby Drawing: Nurturing Creativity
The world of hobby drawing is a captivating and immersive realm where imagination comes to life through each stroke of a pencil and every burst of color. As a passionate enthusiast of this timeless art form, I have delved into the beauty of expressing myself...
The Symbolism of Piggy's Glasses
In William Golding's iconic novel, "Lord of the Flies" Piggy's glasses emerge as a powerful symbol that reflects the tension between civilization and savagery. This essay explores the symbolism behind Piggy's glasses, revealing their multifaceted meaning in the narrative and their role in highlighting the...
Medusa's Hair: Exploring Personal Symbols and Religious Experience
Personal symbols have a profound impact on how individuals perceive and interpret their experiences, particularly in the realm of religious and spiritual encounters. This essay delves into the concept of personal symbols, focusing on the significance of Medusa's hair as a symbol and its connection...
Music Today: Noise Versus Art
With the evolution of technology and the advent of digital platforms, the music landscape has undergone significant transformations. As a result, there has been an ongoing debate about the quality and artistic value of modern music. Some critics argue that music today is nothing but...
What is Art for You: a Way to Share Creativity Or Popularize Ideas
What is art for you? Surprisingly, the definition of art which I have read in one essay is somewhat vague and not comprehensive, and I agree with this statement. Also I can define art as "application of skill to production of beauty (esp. visible beauty)...
Analysis of "Mona Lisa": Elements and Principles of Art Used
Leonardo da Vinci's "Mona Lisa' was a painting that was made during the years 1503-1505, taking this whole time to perfect the piece of work. This portrait spread many rumors around the time this was being made and shown in the world. For one example,...
Michelangelo's Contributions to the Renaissance: Analysis of "La Pieta"
In this essay, I will analyze one of, if not the most famous artwork created by Michelangelo, that being "La Pieta". This means pity in Italian specifically referencing the feeling of the Virgin Mary for her recently crucified son. 'La Pieta' is undoubtedly one of Michelangelo's...
Why Art is Important: Showing How It Works in Our Lives
Art is often seen as a luxury or a form of entertainment, but in reality, it plays a much more significant role in our lives than we may realize. Art has the power to inspire, to challenge, to comfort, and to transform us in profound...
Susan Sontag on Photography: How Photo Shows How We See the World
This literature review is intended to investigate photographs' relationship to the notions of reality and truth, with the idea that the photograph serves as a record of the thing photographed. The literary photographic practise is outlined by Susan Sontag on Photography ap essay. Throughout this...
Trying to find an excellent essay sample but no results?
Don't waste your time and get a professional writer to help!
Art Movements
Visual Arts
Impressionism
Frida Kahlo
Photography
Art History
Art and Religion
Metropolitan Museum of Art
samplius.com uses cookies to offer you the best service possible.By continuing we'll assume you board with our cookie policy .--> -->