What Is A Character Sketch Essay?
Views 12114
Author Sandra W.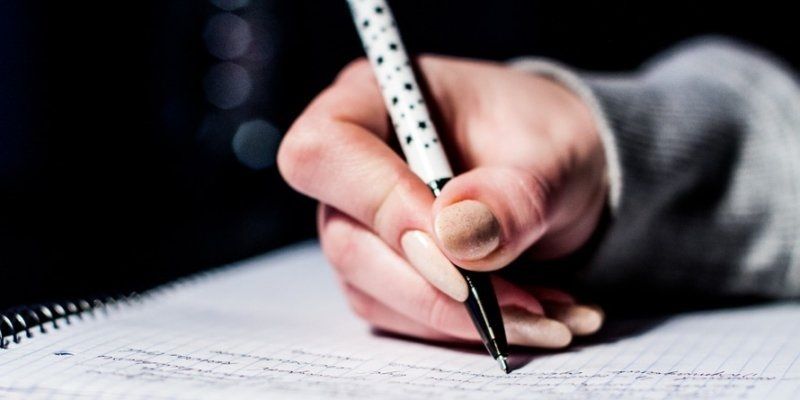 How Do I Start An Introduction Of A Character Sketch Essay Or Write Character Sketch Essay?
A character sketch essay is a piece of writing that describes a person's life. This person may be your friend, a family member, or a character in a literary work. A writer has the freedom to be inquisitive of what the author is trying to express through his characters. For example, you can give a sketch of the hero/heroine or of the character causing conflict to the main character. Writing character sketch essays has the advantage of improving observation and not-taking skills of the writer.
A step-by-step guide for writing a character sketch essay
Choose a Character
Your choice of character should be someone you know. Moreover, use a character that everyone will anticipate on meeting.
Capitalize on one or two traits that will help you in your essay. Avoid giving too much information about your character that is not helpful in building your essay.
Mind your audience as you write since you have knowledge of your character and they do not.
Building the character
Use details that will help in maintaining the emphasis of your essay. Your main interest is in showing and not telling.
Give your character's physical description in terms of appearance and dressing. Characters also reveal themselves repeated movements, gestures, and facial expressions.
Quote your character's words in the essay. By letting your character speak, readers understand him/her better.
Describedifferent settings showing how your character relates with others.
Create Emotion
You can describe a scene or use an anecdote to disclose your character's personality.
Do not interpret your characters to the readers. It is more interesting when they derive their own conclusions.
If a reader reflects on a familiar episode similar to that involving your character then the writer has succeeded in creating emotion.
Avoid connecting emotionally with your subject character. This can be a temptation when your character is someone you know very well. You can be creative in your description but remember your role is that of an interested observer.
Recent Posts
A Sample Essay on Birds 21-08-2023 0 Comments
Is Homeschooling an Ideal Way... 21-08-2023 0 Comments
Essay Sample on Man 14-08-2023 0 Comments
Academic Writing(23)
Admission Essay(172)
Book Summaries(165)
College Tips(312)
Content Writing Services(1)
Essay Help(517)
Essay Writing Help(76)
Essays Blog(0)
Example(337)
Infographics(2)
Letter Writing(1)
Outlines(137)
Photo Essay Assignment(4)
Resume Writing Tips(62)
Samples Essays(315)
Writing Jobs(2)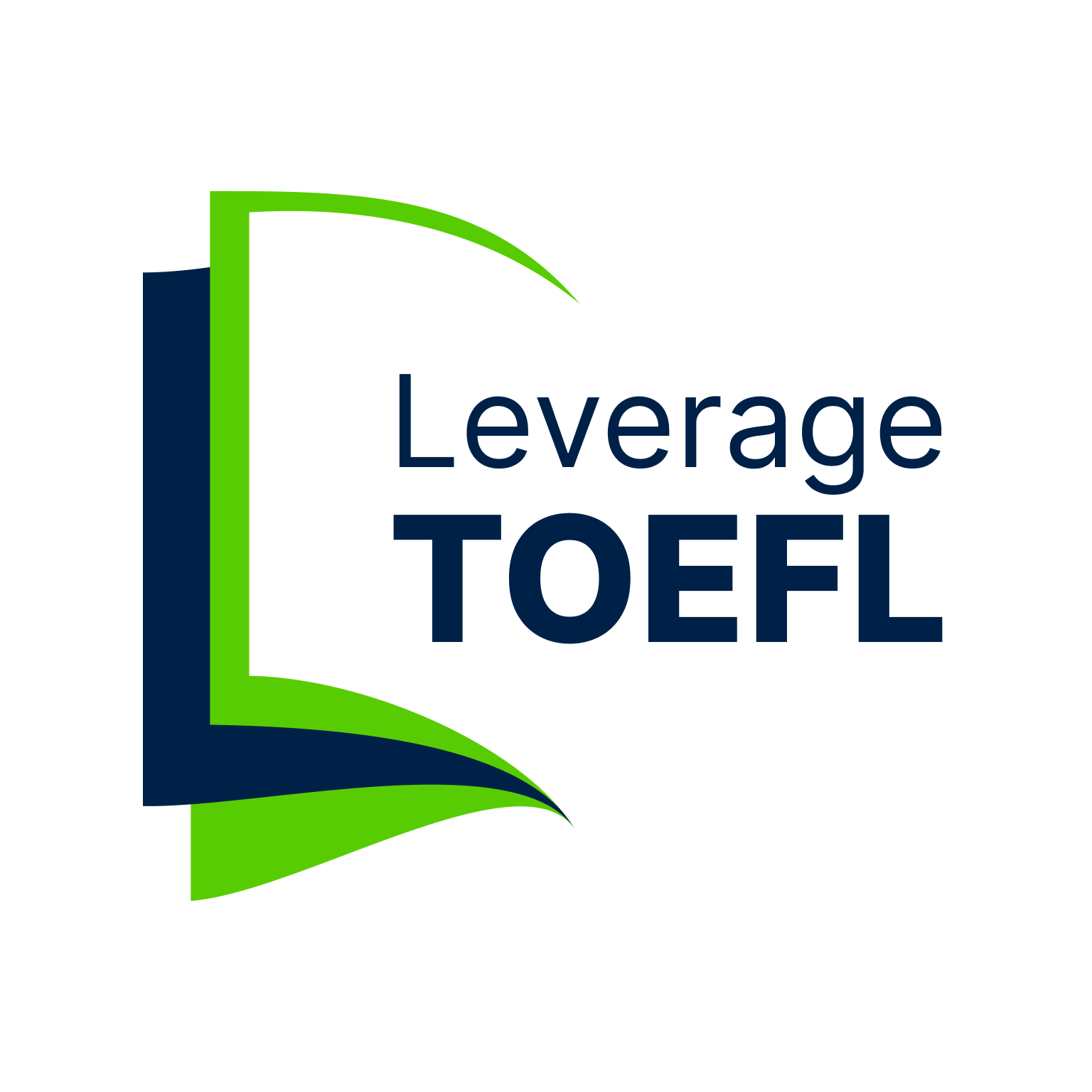 25,000+ students realised their study abroad dream with us. Take the first step today
Here's your new year gift, one app for all your, study abroad needs, start your journey, track your progress, grow with the community and so much more.

Verification Code
An OTP has been sent to your registered mobile no. Please verify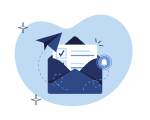 Thanks for your comment !
Our team will review it before it's shown to our readers.

How to Write a Character Sketch?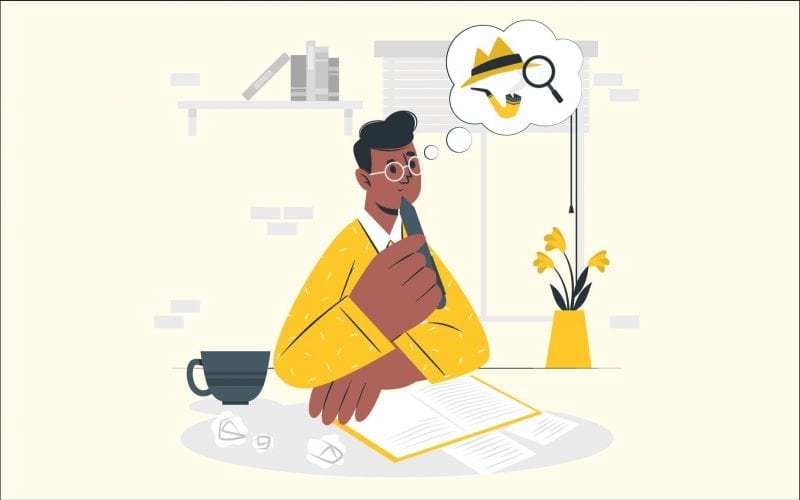 Every one of us has at least one favourite character from the novels we love. But we often find it difficult to summarize our favourite character within a few words. The character seems larger than life and words never seem enough to portray them fully. A character sketch simply summarizes the key personality traits, background, behaviour, and nature of a particular character. So, if you are wondering how to write a character sketch , this blog brings you the essential features, tips, and examples you need to curate an amazing one!
This Blog Includes:
What is character sketch, character sketch format, tips to write a character sketch, best character sketch examples, character sketch of a teacher example, example character sketch of best friend, character sketch of neighbour, character sketch of a fictional character, character sketch assignments.
A character Sketch it is a piece of text that can give a brief overview of a particular person or character to a reader. Getting an idea of how to write a character sketch greatly helps in sharpening your observational skills. Practising a character sketch enables you to improve your summarizing skills, which benefit you in various exams. Also, it is one of the necessary skills for a person intending to pursue a career in creative writing, English literature, or even teaching.
A character sketch can be written about any character in a novel or a story, a famous person in history, or even a person you know. It introduces the reader to a particular character while providing a swift and precise overview of all their attributes. Below are some points that will guide you in writing a character sketch:
Research about the Character : To begin with, jot down their physical characteristics, personality features, emotions, etc., which would give a general idea of what includes the most important traits of the character that needs to be focussed on.
Create a descriptive snapshot of the character : The best character sketches are detailed to include specific important traits, but you should avoid making it seem like a full history of the character. Start with making a rough draft initially, then re-read and revise it till it attains a satisfactory standard. Proofreading your character sketch is necessary to avoid any possible errors.
Use short, crisp sentences : While writing it is essential to remember that the character sketch aims to introduce the reader to the character and to provide an understanding of the character's personality. The character sketch should help the reader easily form a visualization of the character when reading the character sketch.
Knowing the most necessary parts of a character sketch is essential. Observing an individual's physical features as well as overall personality characteristics is crucial to sketching out their character on paper. Here is the format of the character sketch:
Personality Traits : It is important to define your character's personality and physical traits in detail to help the reader visualize how they look, behave, talk and act.
Add a Back Story or their Background : To give more depth to your character sketch, you can also inquire about what their story is, any particular thing that they always mention about their past, or their overall background so that the reader can better relate with the character. Adding a back story can further give more allure to your character as you will go beyond how they look or their personality traits.
How they Changed or Evolved over the Years: If you are writing a character sketch of someone you have known for a long time or a character you have read from a novel or short story, then you must also include their evolution and development over time. Mention how they have evolved as a person, what major changes you have noticed about them or how they see the world now as compared to before.
How they Talk and Act Around People: Observing someone, you must always analyze how they act around other people, whether acquaintances or strangers. You can also write about how the person talks about something they are passionate about or even their perspective on life. This is another way to write an excellent character sketch that will bring any simple character to life!
Their Impact on You or Those Around Them: Another way to make a loveable character is to intensify the effect they have on people and even yourself. Observe how the person behaves with others, whether they are sincere, honest, or people-pleasing, these characteristics will further make your character sketch even more human and interesting to read.
Now that you have got a general idea about how to write a character sketch, mentioned below are some tips you can glance through to enhance your writing and observational skills for the same:
Focus on both the physical and non-physical features of the character.
Use words that help in the visualization of the character.
The description should be well-structured, clear, and concise.
The character sketch should provide a total outline of the attributes of the particular character. It should be written in a way that answers all the questions that the reader might have regarding a character.
To further explain how to write a character sketch, here is an example of the character sketch of Anne Frank, the youthful writer of the famed "The Diary of a Young Girl":
Anne, the author of the diary, is a thirteen-year-old feisty girl who is more confident in writing down her thoughts in her diary than sharing them with people. While being quite close to her father, she shares an emotionally distant relationship with her mother. Throughout the diary, she grows from an innocent, stubborn, and somewhat spiteful girl to a more politically conscious, self-aware, and introspective girl of 15 years. She tries to keep an optimistic attitude even in the concentration camp she is moved to, where she dies before reaching the age of sixteen. Anne was a strong-willed and spirited girl, who struggled to keep her optimism alive even in the face of grave fear and danger.
The most simple way to learn how to write a character sketch is to pick someone you look up to and then create their character sketch. So, here is an example of a character sketch of a teacher:
It was the first day of 7th grade when Miss Neetu Singh entered our classroom. She introduced herself and told us that she will be teaching English to the class. She was a fair woman with big glasses, and long hair and always wore ethnic attire. Before starting any lesson that day and hurrying towards completing the syllabus, she simply asked everyone to introduce themselves. Miss Singh brought us many engaging games to learn the grammar basics and further helped us understand every chapter with perfection. Even with the timidest of us, she was patient and understanding and taught us to honour the learning process. She convinced our principal to field trips to many literary plays and introduced us to many popular writers and poets that went even beyond our curriculum. She remained the favourite teacher of 7th grade and the whole school and there was not a single class of ours that wasn't filled with interactive and fun learning.
My friend Akanksha Guliani has been my real support through thick and thin in life. After being friends with her for the past 17 years, I am so thrilled today when I received the news of her getting married. I still remember the first day when I saw her in class, she was sitting on the second bench wearing glasses and adjusting her curls behind the ear. She had a round face with a cheeky nose and hazel brown eyes. She was a happy-go-lucky girl and always seemed helpful. Back then she was taller than me as she had thin legs from which even the school socks used to fall. On the very first day, we sat together and realized how amazingly we clicked with each other. She became my best friend in the class in no time. Being a new entry into the school, her chirpiness helped her in becoming a dear friend of the entire class. Her eagerness to help everyone out with her studies made her the go-to person in the class. I feel lucky to have such a wholehearted person as my best friend.
My neighbour, Mr Sharma is a gem of a person and is recognized as the heart of the entire society. The Sharma family has been living adjacent to us for the last 6 years and now they have become more of a family. Unlike the other uncles of the locality who used to scold us for being naughty, Mr Sharma was always supportive of our naughty deeds. I remember when he caught our ball and I encountered him for the first time. His bold moustaches along with spectacles were enough to scare me but as I approached him, he started giggling like us! I was shocked to see a well-dressed, 6 feet long man with a nice hat laughing like a child. From that day onwards, Mr Sharma became the eldest member of our group. He used to spend Sunday afternoons with us playing cricket on the ground. His jolly nature and wise thoughts always equipped us with valuable insights into life in the most fun manner. It wouldn't be wrong to call him the glue that binds us all together!
Raghu is a 12-year-old boy who lives in a small village in Uttar Pradesh. He seems a little small or rather scrawny for his age. He has thick brown curly hair that closely resembles a broom and his thinness makes him coincide with the stick of a broom. The locals often make fun office appearances. On the other hand, the adults never leave an opportunity to call him a weakling because he never speaks up for himself. Well, the reality seems to differ a little as Raghu is one of the most gentle children in the village. Unlike the ones who enjoy their time picking each other's legs, he mostly approaches farm animals and spends his day with them. He is the only child in the village who can approach any five animals without scaring them. The animals get comforted by his smooth touch and come boys instead of the loudness of the other villagers.
Here are some character sketch worksheets you can practice with:
Character Sketch Worksheet 1
Character Sketch Worksheet 2
Character Worksheet 3
Character Sketch Worksheet 4
To write an amazing character sketch, you must include the following: 1. Physical Characteristics 2. What does your character do? 3. How do you get to know them? 4. Any personal encounter that you had with the character to understand them better. 5. How is the character by nature? Show instead of telling these characteristics and you will write one of the best character sketches!
A character sketch simply means a description or analysis of a certain character telling the reader about their physical appearance, personality traits, habits, strengths, weaknesses, and history amongst others.
Here are the necessary elements that should be in a character sketch: 1. Physical Characteristics 2. Personality Traits 3. A back story or how the writer got to know about the character. 4. What the character wants or aspires to be 5. How they talk or treat others 6. How they evolved with time 7. Habits/Strengths/Weaknesses that can tell the reader a bit more about the character
A character sketch has a certain purpose for both the writer and the reader. For the writer, a character sketch can help them define what the character is like and how he/she evolves or develops throughout the story while for the reader, it can provide them with a brief idea of the character.
Are you planning to undertake a standardized English proficiency test soon? Leverage Live offers exclusive online classes and study material by the best-in-class experts and mentors to help you ace your chosen English proficiency test! Sign up today for a demo session and we will guide you in achieving your dream score!
Team Leverage Edu
Leave a Reply Cancel reply
Save my name, email, and website in this browser for the next time I comment.
Contact no. *
It'a a wonderful n very helpful article in this regard. I m very glad to read n understand through it. Thank you vety very much.
Thank you for the feedback, Monika!
Thank you for a very clear and comprehensive discussion of Character sketch.
We are glad that you understood the blog clearly. If you like this blog on Character Sketch, you will love the blog on Story Writing- https://leverageedu.com/blog/story-writing/ .
Novel in character Sketch of 2main character also write the summary
Very nice content of the article. Use of easy language and full fledged information given.

Leaving already?
8 Universities with higher ROI than IITs and IIMs
Grab this one-time opportunity to download this ebook How would you describe this article ?
Please rate this article
We would like to hear more.
Connect With Us
20,000+ students realised their study abroad dream with us. take the first step today..

Resend OTP in

Need help with?
Study abroad.
UK, Canada, US & More
IELTS, GRE, GMAT & More
Scholarship, Loans & Forex
Country Preference
New Zealand
Which English test are you planning to take?
Which academic test are you planning to take.
Not Sure yet
When are you planning to take the exam?
Already booked my exam slot
Within 2 Months
Want to learn about the test
Which Degree do you wish to pursue?
When do you want to start studying abroad.
September 2023
January 2024
What is your budget to study abroad?
Improving writing skills since 2002
(855) 4-ESSAYS
Type a new keyword(s) and press Enter to search
Character sketch.
Word Count: 1061
Approx Pages: 4
View my Saved Essays
Downloads: 1
Grade level: High School
Problems? Flag this paper!
A character sketch is a written description of a character in a story. In writing a character sketch, you are to observe a character in a novel to get the feel of what this character is really like, and then relay information to another reader in a clear, concise manner. . Characterization . There are 8 methods through which most authors characterize the people in a novel. They are:. 1. Physical Description. 2. What the character says. 3. What the character does . 4. What the character thinks . 5. What other say about the character. 6. What others do to the character. 7. The setting in which a character is found. 8. What the character is like. . Essay Project. For this project, you will write a complete character sketch on a character from the novel you are studying in class. This report will include quotations from the novel as well as your personal observations about the character you have chosen to study using a third person point of view. . Project Steps: . Rough character sketch done in class to get the brain reflecting on the characters in the novel written in class journal during class time. Character Bone Structure worksheet to be turned in with final copy of character sketch and check periodically. Essay Outline to be turned in with final copy of character sketch and check periodically. Essay Rough Draft to be turned in with final copy of character sketch and check periodically. Revision on Rough Draft and Peer Editing Worksheet completed by fellow classmate to be turned in with final copy of character sketch and check periodically. Final Copy due March 22!. The majority of the essay will be written in class BUT students will need to at home revisions and editing along the way. ******* Your description of the character MUST be based on the information provided in the novel. You make your own inferences and conclusions about a character but these assumptions have to be supported with proof fro m your novel. You should also provide proof that you have read and have an understanding of the ENTIRE novel! *******.
Essays Related to Character Sketch
1. character sketches.
Character Sketches 1. Pip "Philip Pirrip" - He is the main character, protagonist and narrator of Great Expectations and lives in the marsh country of Kent, in south-east England He begins the story as an orphan boy being raised by his sister and her husband, which is Mrs. ... He is the most important character of this novel and I think understanding Pip's character, gives you a better understanding of "Great Expectations." ... Dickens still makes her a sympathetic character though by giving the reader a sense of her inner struggles. 3. ...
Word Count: 730
Approx Pages: 3
Grade Level: High School
2. Strickland's Character Sketch
Character of Strickland changed for sure. ... Maugham gets us to understand that Strickland's genius is his destiny and his character. The main character, Strickland, had an interesting innings with lots of adventures, but all his life he was painting. ... So that's why he created such a character as Strickland, who is very similar to Gauguin's character sketch. ...
3. Review:Kids In The Hall
This sketch is a really good example of the progression of the Helen sketches. ... "Cabbage Head: Wants A Date" Cabbage Head (McCulloch) is a recurring character, who lives up to his name: his head is made of cabbage. ... "Buddy: On The Races" Buddy (Thompson) was one of the most successful characters on the show to date. Thompson has done a one man touring show based on the character, and it was quite popular. ... Thompson has a wonderful way with making this character so outlandish in his behavior, but yet so grounded in the way he thinks that you cant help but be drawn to it. ...
Word Count: 1379
Approx Pages: 6
4. Likeable Character
Likeable Character Sketch Suzie sports neatly pressed khaki Capri pants with a sky blue, v-neck crew shirt as she glides down the sidewalk on the sunny day. ... The brown sunglasses on her face convey an incognito character while the diamonds in her ears and around her neck give away the riches she possesses. ...
Word Count: 298
Approx Pages: 1
5. Girl with a Pearl Earing Character Sketch
Girl with a Pearl Earing Character Sketch This takes place in 1660 Holland where we find Greit, a shy girl of 16 and worked at the Vermeer household. She is easily spotted by the cap she wears on her head everywhere she goes. Greit was offered a job which they couldn't turn down because of th...
Word Count: 485
Approx Pages: 2
6. The Writing Style of Washington Irving
The objectivity employed by Irving in some sketches gives credibility to his writings. ... Throughout the sketch, Irving makes a point in writing about his beliefs towards literature and authors. ... Washington Irving engages his readers in both short stories and sketches and tries to teach a lesson in every story. ... In "The legend of Sleepy Hollow," Irving uses the legendary character of a headless mercenary to produce mystery and fear in both characters and readers. Ichabod Crane, main character ...
Word Count: 2209
Approx Pages: 9
Grade Level: Undergraduate
7. the Gold Bug
While searching on the beach, the narrator also finds a piece of parchment, while later he sketched the shape of the bug he found on it. ... Poe describes how the characters act and look by the way they interact with each other, and he also gives a little detail about each character. ... There are no important supporting characters in the story. There are other characters in the story beside the three main characters, but they are of no importance to the plot or the theme. ... The characters go on an adventure in search of buried treasure. ...
Both of these sketches take place in a small fictitious town Leacock titles "Mariposa". It becomes evident while reading these sketches that Leacock's narrator finds comfort in, and is endeared to the culture, people, and surroundings found in this setting. The unnamed narrator's positive opinion of "Mariposa" is displayed more specifically as he/she lightheartedly pokes fun at the characters in "The Mariposa Bank Mystery", and also in the way that he/she seems to disapprove of those who have abandoned Mariposa by moving to the city in "L"Envoi". ... In L"Envoi, which happens to b...
9. Washington Irving
The book was on 93 pages on gray-brown paper, and contained numerous essays and sketches. ... Four out of the five sketches were well-done, but commonplace. ... In 1822 Irving published a somewhat sequel to "The Sketch Book." ... These sketches consisted of suspenseful ghost stories and pleasing pastimes. ... Irving's later publications include "Mahomet and His Successors," a careful presentation of the life, beliefs, and character of Mohammed (1850), and Wolfert's Roost (1855). ...
Word Count: 1288
Approx Pages: 5
How to Write a Character Analysis Essay and Get an A+
A character analysis essay is a challenging type of essay students usually write for literature or English courses. In this article, we will explain the definition of character analysis and how to approach it. We will also touch on how to analyze characters and guide you through writing character analysis essays.
Typically, this kind of writing requires students to describe the character in the story's context. This can be fulfilled by analyzing the relationship between the character in question and other personas. Although, sometimes, giving your personal opinion and analysis of a specific character is also appropriate.
Let's explain the specifics of how to do a character analysis by getting straight to defining what is a character analysis. Our term paper writers will have you covered with a thorough guide!
What Is a Character Analysis Essay?
The character analysis definition explains the in-depth personality traits and analyzes characteristics of a certain hero. Mostly, the characters are from literature, but sometimes other art forms, such as cinematography. In a character analysis essay, your main job is to tell the reader who the character is and what role they play in the story. Therefore, despite your personal opinion and preferences, it is really important to use your critical thinking skills and be objective toward the character you are analyzing. A character analysis essay usually involves the character's relationship with others, their behavior, manner of speaking, how they look, and many other characteristics.
Although it's not a section about your job experience or education on a resume, sometimes it is appropriate to give your personal opinion and analysis of a particular character.
What Is the Purpose of a Character Analysis Essay
More than fulfilling a requirement, this type of essay mainly helps the reader understand the character and their world. One of the essential purposes of a character analysis essay is to look at the anatomy of a character in the story and dissect who they are. We must be able to study how the character was shaped and then learn from their life. 
A good example of a character for a character analysis essay is Daisy Buchanan from 'The Great Gatsby.' The essay starts off by explaining who Daisy is and how she relates to the main character, Jay Gatsby. Depending on your audience, you need to decide how much of the plot should be included. If the entire class writes an essay on Daisy Buchanan, it is logical to assume everyone has read the book. Although, if you know for certain that your audience has little to no knowledge of who she is, it is crucial to include as much background information as possible. 
After that, you must explain the character through certain situations involving her and what she said or did. Make sure to explain to the reader why you included certain episodes and how they have showcased the character. Finally, summarize everything by clearly stating the character's purpose and role in the story. 
We also highly recommend reading how to write a hook for an essay .
Still Need Help with Your Character Analysis Essay?
Different types of characters.
To make it clear how a reader learns about a character in the story, you should note that several characters are based on their behaviors, traits, and roles within a story. We have gathered some of them, along with vivid examples from famous literature and cinema pieces:
Types of Characters
Major : These are the main characters; they run the story. Regularly, there are only one or two major characters. Major characters are usually of two types: the protagonist – the good guy, and the antagonist: the bad guy or the villain. 
Protagonist (s) (heroes): The main character around whom most of the plot revolves. 
For example, Othello from Shakespeare's play, Frodo from The Lord of the Rings by J.R.R. Tolkien, Harry Potter from the Harry Potter series by J.K. Rowling, and Elizabeth Bennet from 'Pride and Prejudice' by Jane Austen.
Antagonist (s): This is the person that is in opposition to the protagonist. This is usually the villain, but it could also be a natural power, set of circumstances, majestic being, etc. 
For example, Darth Vader from the Star Wars series by George Lucas, King Joffrey from Game of Thrones, or the Wicked Queen from 'Snow White and Seven Dwarfs.'
Minor : These characters help tell the major character's tale by letting them interact and reveal their personalities, situations, and/or stories. They are commonly static (unchanging). The minor characters in The Lord of the Rings by J.R.R. Tolkien would be the whole Fellowship of the ring. In their own way, each member of the Fellowship helps Frodo get the ring to Mordor; without them, the protagonist would not be a protagonist and would not be able to succeed. In the Harry Potter series by J.K. Rowling, minor characters are Ronald Weasley and Hermione Granger. They consistently help Harry Potter on his quests against Voldemort, and, like Frodo, he wouldn't have succeeded without them.
On top of being categorized as a protagonist, antagonist, or minor character, a character can also be dynamic, static, or foil.
Dynamic (changing): Very often, the main character is dynamic.
An example would also be Harry Potter from the book series by J.K. Rowling. Throughout the series, we see Harry Potter noticing his likeness to Voldemort. Nevertheless, Harry resists these traits because, unlike Voldemort, he is a good person and resists any desire to become a dark wizard.
Static (unchanging): Someone who does not change throughout the story is static.
A good example of a static character is Atticus Finch from "How to Kill a Mockingbird" by Harper Lee. His character and views do not change throughout the book. He is firm and steady in his beliefs despite controversial circumstances. 
Foils : These characters' job is to draw attention to the main character(s) to enhance the protagonist's role.
‍ A great example of a foil charact e r is Dr. Watson from the Sherlock Holmes series by Arthur Conan Doyle.
How to Analyze a Character 
While preparing to analyze your character, make sure to read the story carefully.
Pay attention to the situations where the character is involved, their dialogues, and their role in the plot.
Make sure you include information about what your character achieves on a big scale and how they influence other characters.
Despite the categories above, try thinking outside the box and explore your character from around.
Avoid general statements and being too basic. Instead, focus on exploring the complexities and details of your character(s).
How to Write a Character Analysis Essay?
To learn how to write a character analysis essay and gather a more profound sense of truly understanding these characters, one must completely immerse themself in the story or literary piece.
Take note of the setting, climax, and other important academic parts.
You must be able to feel and see through the characters. Observe how analysis essay writer shaped these characters into life.
Notice how little or how vast the character identities were described.
Look at the characters' morals and behaviors and how they have affected situations and other characters throughout the story.
Finally, observe the characters whom you find interesting. 
Meanwhile, if you need help writing a paper, leave us a message ' write my paper .'
How Do You Start a Character Analysis Essay
When writing a character analysis essay, first, you have to choose a character you'd like to write about. Sometimes a character will be readily assigned to you. It's wise to consider characters who play a dynamic role in the story. This will captivate the reader as there will be much information about these personas.
Read the Story
You might think that if you already have read the book, there is no need to do so again; however, now that you know the character you would like to focus on, reading it again will have plenty of benefits. It will give you an opportunity to be more precise while reading the scenes that relate directly to your character and are important for his/her analysis. While reading the book, pay attention to every tiny detail to make sure you grasp the whole array of your character's traits. 
Consider the following things:
What specific descriptions does the author provide for each character?
For example, when J.K. Rowling describes Harry Potter for the first time, she describes his clothes as old and oversized, his hair untidy, and his glasses as broken. It might seem just like a simple description, but she expresses compassion and pity for an orphan neglected by his only relatives. 
What kinds of relationships does your character have with others?
Think about how Harry builds up his friendships with others. First, he and Ron do not like Hermione because she acts like a know-it-all, but when she gets stuck in the dungeons with a horrendous troll, he rushes to save her regardless. 
How do the actions of the character move the plot forward?
In 'The Philosopher's Stone,' Harry is very observant of any events taking place at school. He analyzes people's actions, which builds up the plot around the stone and its importance for the magical world.
Get help with your character analysis from our experts.
Choose a Dynamic Character
Choosing a dynamic character is a great idea. This does not necessarily have to be the protagonist, but a character that undergoes many changes has grown throughout the story and is not boring and/or static. This gives you a perfect advantage to fully show the character and make your paper entertaining and engaging for the reader. If you choose a character that is not very dynamic, your essay might seem monotonous because your character will not end up doing much and will not be very involved in the story.
While you are reading, it is useful to take notes or highlight/underline any of the critical elements of the story. This will add depth to your character description(s). By providing vivid and specific examples, you connect your reader to the character, and the character comes alive in their eyes. Review your notes and formulate the main idea about your character when you're finished reading with your character in mind.
Make an initial draft while taking note of the character analysis essay outline provided by your instructor. You may follow the recommended character analysis essay format if you have not been provided with a sample.
Choose a Main Idea
While reading the story, make sure you keep track of your notes. It is a good idea to look at them, choose the ones that are the most representative of your character and find patterns. This will be your thesis. Then, you must support this idea with examples and situations involving your character. 
If your character were Jem Finch from 'To Kill a Mockingbird' by Harper Lee, the main idea would be how his personal character is shaped through racial conflicts, social inequalities, and internal struggles between public opinion, his own views, and what is actually right. Essaypro offers you history essay help. Leave us a notice if you need to proofread, edit, or write your essay.
Character Analysis Questions
Now that you have jotted down some main concepts about your character, here is a list of questions that can help you fill in the blanks you might still have:
Where do the events involving your character take place?
What are the relationships between your character and other significant characters?
What is the primary change your character has gone through throughout the story?
What is your character's background?
What is your character's occupation?
What kind of emotions does your character go through?
What are your character's values?
What is your character's value?
Does your character have friends?
Is there a lesson your character has learned by the end of the story?
Does the character achieve the goals he/she has set for himself/herself?
Make a Character Analysis Essay Outline
When you're unsure how to write a character synopsis, remember that creating a literary analysis outline is one of the most critical steps. A well-constructed character analysis outline will keep your thoughts and ideas organized.
Character Analysis Essay Introduction:
Make the introduction to your paper brief and meaningful. It should hold together your entire essay and spark your audience's interest. Write a short description of the character in question. Don't forget to include a character analysis thesis statement which should make a case for the character's relevance within the narrative context.
Character Analysis Essay Body:
Subdivide your body paragraphs into different ideas or areas regarding the character. Look at your professor's rubric and ensure you'll be able to tackle all the requirements. You should also be provided with questions to be answered to formulate your analysis better. The body should answer the following questions:
What is the character's physical appearance, personality, and background?
What are the conflicts the character experiences, and how did he/she overcome them?
What can we learn from this character?
What is the meaning behind the character's actions? What motivates him/her?
What does the character do? How does he/she treat others? Is he/she fair or unjust?
What does the character say? What is his/her choice of words? Does he/she have a rich vocabulary?
How does the character describe themself? How do others describe him/her?
What words do you associate with the character? Perhaps a word like 'hope,' 'bravery,' or maybe even 'freedom'?
Character Analysis Essay Conclusion:
It's time to master the secrets of how to write character analysis essay conclusions. Your ending should also hold your ideas together and shape a final analysis statement. Mention things about the character's conflicts that we could experience in real life. Additionally, you can write about how a character should've reacted to a certain situation.
Character Analysis Essay Example
Read our blogs 'Character Analysis of Jem Finch', 'The Great Gatsby Book Through Daisy Buchanan Character,' 'Analysis of Characters in Beowulf,' or simply use these character analysis essay examples to reference your paper. You might also be interested in a synthesis essay example .
Now that you know what is character analysis, it might be time to choose a character to write about. If you find yourself in a situation where you need to type ' do my homework for me ,' you should contact our writers. You also get a free plagiarism report, formatting, and citing when  buying an essay from us!
STRUGGLE with Writing an Essay?
Address to our professional writers and get help asap!
Related Articles
Character Sketch in Composition
An Introduction to Punctuation
Ph.D., Rhetoric and English, University of Georgia
M.A., Modern English and American Literature, University of Leicester
B.A., English, State University of New York
In composition , a character sketch is a brief description in prose of a particular person or type of person. In writing one, you go into the character's manner, distinct characteristics, nature, and the way that person behaves him or herself. It's also called a profile or character analysis and doesn't necessarily have to be about a fictional character.
How to Approach a Character Sketch
Even though it's an informative type of essay, a character sketch doesn't have to be dry and only descriptive. "It can also impress or entertain the reader or praise the subject," notes author R.E. Myers. "The facts, traits, idiosyncrasies, and accomplishments of the subject provide the fabric of the character sketch. Anecdotes and quotes are also helpful in portraying the subject. You can stress the subject's personality, appearance, character or accomplishments." ("Figures of Speech: A Study and Practice Guide." Teaching & Learning Company, 2008)
If analyzing a fictional character, you can also go into the person's conflicts, how the person changes, his or her attitude toward others, and role in the story. You can list the person's likes and dislikes and how you feel about the character. If the character is the narrator, you can discuss whether the person is an unreliable narrator.
A character sketch can also be satiric , as in work by authors such as Evelyn Waugh (1903–1966) and Thomas Pynchon (1933–) or modern-day television sit-coms. As a composition, a satiric sketch would likely need to be written in the character's voice and point of view to work.
Use of a Character Sketch
Besides being an essay type that students write in composition classes, fiction authors can use character sketches in their prewriting or drafting stages of short stories or novels as a means to develop the people who'll inhabit the world they're creating. Writers who plan series (or even those who just end up writing a sequel to a successful story) can find character sketches useful as a reference for maintaining consistency of detail or voice, if the character ends up being a narrator in the subsequent work or has a particular vocal tic, slang vocabulary, jargon use, or accent. Often the act of taking on the character's voice in a sketch will assist the author in discovering aspects of the character and fleshing him or her out to be more realistic. Character sketches can also be a task to work on when stuck for a plot point, character's motivation to move the plot forward, or attitude/reaction toward a conflict or event.
In nonfiction writing, character sketches can be useful for biographers or feature article writers as a prewriting tool and as descriptive material to mine for the finished work.
Annie Dillard's Sketch of Her Childhood Friend Judy Schoyer
"My friend Judy Schoyer was a thin, messy, shy girl whose thick blond curls lapped over her glasses. Her cheeks, chin, nose, and blue eyes were round; the lenses and frames of her glasses were round, and so were her heavy curls. Her long spine was supple; her legs were long and thin so her knee socks fell down. She did not care if her knee socks fell down. When I first knew her, as my classmate at the Ellis School, she sometimes forgot to comb her hair. She was so shy she tended not to move her head, but only let her eyes rove about. If my mother addressed her, or a teacher, she held her long-legged posture lightly, alert, like a fawn ready to bolt but hoping its camouflage will work a little longer." ("An American Childhood." Harper & Row, 1987.)
Bill Barich's Sketch of a Publican
"The publican, Peter Keith Page, lives with his family in a flat on the second floor. Page is a fiftyish man, slender and well-tailored, whose manner might be described as studiously charming. His mustache and hair are tinged with auburn, and this, along with a sharp nose and chin, makes him look a bit like a fox. He enjoys jokes, subtle conversations, double entendres . When he takes one of his turns behind the bar, he works at a measured pace, often pausing to ask after his patrons' health and well-being." ("At the Fountain." In "Traveling Light." Viking, 1984.)
David F. Venturo, "The Satiric Character Sketch." In "A Companion to Satire: Ancient and Modern," ed. by Ruben Quintero. Blackwell, 2007.
AP English Exam: 101 Key Terms
An Introduction to Metafiction
A Guide to All Types of Narration, With Examples
"The Glass Menagerie" Character and Plot Summary
Point of View in Grammar and Composition
What Is Composition? Definition, Types, and Examples
What Are the Different Types and Characteristics of Essays?
"A Simple Heart" by Gustave Flaubert Study Guide
The Writer's Voice in Literature and Rhetoric
The Very First Mickey Mouse Cartoons
How to Write a Character Analysis
5 Novel Setting Maps for Classic American Literature
20 Book Activities to Try With Grades 3-5
The Use of Listing in Composition
'A Rose for Emily' Questions for Study and Discussion
List (Grammar and Sentence Styles)
By clicking "Accept All Cookies", you agree to the storing of cookies on your device to enhance site navigation, analyze site usage, and assist in our marketing efforts.

Character Sketch Essays
A character sketch of joe gargery.
A Character Sketch of Joe Gargery Joe Gargery might not be the smartest or wisest of Dickens' characters, but he is definitely one of the kindest and most humane. Although Miss Havisham gets much attention for being different, I think that you will soon be convinced that Joe, however simple he may be, is definitely a unique character. It is my opinion that Dickens made an effort to raise the readers respect for Joe by the sharp contrast between him and his wife. Three qualities belonging to Joe
Character Sketch of Ethan Frome
Character Sketch of Ethan Frome "Guess he's been in Starkfield too many winters. Most of the smart ones get away" (6). That, said by Harmon Gow, was definitely how Ethan Frome could be described. Too many winters in Starkfield had taken its toll on Ethan, and it was obvious to see. Ethan, "the ruin of a man" (3), just hadn't gotten out of Starkfield in time. Now, as the narrator related, "There was something bleak and unapproachable in his face; and he was so stiffened and grizzled I took him
George Orwell's 1984 - A Character Sketch
1984 by George Orwell: Character Sketch The two main characters in 1984 are Winston Smith and Julia. Winston has his beliefs. It is very hard to make him believe in someone else's ideas or lies. He is a little paranoid about people watching him. In the story 1984, people can be watched through TVs (telescreens). Because of this paranoia, he found a place in his apartment were he could sit without being seen. He spends much of his time sitting in this corner writing in his diary. In his diary
How Does Atticus A Character Sketch
Atticus: A Character Sketch Atticus is an honourable and well respected man. As a high-class lawyer and loving father to two children, Scout and Jem, he sets good examples and gives perceptive moral judgements. Set in the Alabama town of Maycomb during the 1930¡¯s, Harper Lee¡¯s ¡°To Kill a Mockingbird¡± deeply portrays Atticus¡¯s character, illustrating him as a concise and benevolent being. Harper has created him from the base of her imagination, yet his fullness is as great and complete as
Chaucer's Canterbury Tales - Character Sketch of Chaucer's Knight in General Prologue
A Character Sketch of Chaucer's Knight in General Prologue Geoffrey Chaucer's Canterbury Tales, written in approximately 1385, is a collection of twenty-four stories ostensibly told by various people who are going on a religious pilgrimage to Canterbury Cathedral from London, England. Prior to the actual tales, however, Chaucer offers the reader a glimpse of fourteenth century life by way of what he refers to as a General Prologue.  In this prologue, Chaucer introduces all of the characters
How Does Holden Caulfield Character Sketch
Holden Holden's Character Sketch Holden is the main character in "The Catcher in The Rye" book who is a problematic teenager that narrates his life's difficult stories. He, as a non-conformist boy,does not match with his environment including his family, and the Pency school's teachers and the majority of his classmates, so he is ignored by his relatives. Also Holden is not a simple and idiot guy and even he is very intelligent person, in addition he is a protective teenager. Holden talks about
Creon Character Sketch
Creon was the uncle of Antigone, Eteocles, Polynices and Ismene. He became King of Thebes after his Nephew's died after battling over control over the city. Creon is the kind of man that believes in law and authority as he rules over the city of Thebes. He does not believe in bending the rules for any of the people in his city not even for his own niece Antigone. Antigone defies her uncle Creon after he passed a law that his own nephew Polynices would not have a proper burial after he battled against
The Canterbury Tales Character Sketch
Author Geoffrey Chaucer describes in-depth several characters who intend to embark on a religious pilgrimage in his piece The Canterbury Tales. One of the prominently featured characters is the Friar. The Friar is certainly one of the most unorthodox characters in the piece who is the antithesis of the character qualities expected of a friar. Chaucer's description and implications reveal that the Friar is an adulterous, cold-hearted individual with a disingenuous personality that is rooted in his
Character Sketch of Anne Frank
She appears to be a very attractive teenage girl. For example, Anne writes in her diary, "I have strings of boy-friends, anxious to catch a glimpse of me, and who failing that, peep at me through mirrors in class." Anne Frank was a dynamic kind of character because she changes thorugh out the story. Anne is described as blunt, intelligent, and cheerful. A characteristic to describe Anne is blunt. She as blunt in the story when she wanted her father to tell her stories, and he gave her advice. I know
Character Sketch Of Creon's Character In Antigone
Antigone- Daughter and sister of Oedipus, last of the Labdacus family. Her dialogues with Ismene reveal her to be as stubborn as her uncle. In her, the ideal of the female character is boldly outlined. She defies Creon's decree despite the consequences she may face, in order to honor her deceased brother. She has blue eyes, long, slightly curly black hair, stoic demeanor, pallid olive-colored (similar to Mediterranean) complexion, and wears a peplos with a himation . Ismene- Sister of Antigone and
Character Sketch Of Scorpius Malfoy
Scorpius Malfoy is not his father or his grandfather. That is the first thing you need to know about him. If you're lucky, you'll get to learn more about him than that, but most people aren't that lucky. Scorpius is an intensely private person. Most people take one look at his aristocratic features, or simply hear his last name, and write him off as the son of a Death Eater, a snob, a blood purist, a this or a that, and never bother to dig deeper. To be fair, all of those things are true in part
Character Sketch Of Telemachus's Life
Telemachus is the son of Odysseus and Penelope which makes him the grandson of Laertes and Anticleia. Telemachus was only a small baby when Odysseus left for troy. He does not have a lot of confidence which makes it hard to go against the suitors that are courting his mom Penelope. Throughout the story there are many incidents that Telemachus begins to emerge into an adult. He is still a young boy at the beginning of the story however he is at the age of becoming a mature adult. Since his father
Character Sketch Of Julius Caesar
Watson Brian 7 April 2014 Block-A Mr.Hunyadi Antony Antony is a character that comes late in the play.He is described a triumvirs , after the death of Julius Caesar. Antony is friends of Caesar , but lies and says he's with the enemies to save his own life. But when he's at Julius Caesar's funeral to speak. He basically tells or persuades the audience to not support Brutus.
Call Of The Wild Character Analysis
Call of the Wild: Character Sketch - Buck Throughout the novel The Call of the Wild, we follow a dog named Buck through his journey through the Klondike. We experience a transformation in him, as he adapts to the cold, harsh land where he is forced to toil in the snow, just to help men find a shiny metal. Buck seems to almost transform into a different dog by the end of the book. In this essay, I will go over what Buck was like, how and why he was forced to adapt to his new environment, and what
Bee Season Character Sketch
Eliza Naumann, a passionate, independent, and obedient girl, hidden in her brother's shadow for all 9 years of her existence, finally gets the attention she deserves from her parents by winning the district spelling bee. Although naïve at times and spiteful during others, Eliza is strongly determined to fix her broken family, regardless of her own flaws. Eliza is portrayed with a strong passion and fervor towards spelling. She appears to be an avid learner when it comes to discovering new words,
The Light in A Sketch of the Past and Mrs. Dalloway
The Light in A Sketch of the Past and Mrs. Dalloway Virginia Woolf's method to writing fiction was always to "dig out beautiful caves1" behind, within, and around her characters - to tunnel through their consciousness in order to tell their story as artfully as one tells his or her own.  It is her "tunneling" process that makes her style so distinctive: her sentences layered with multiple meanings, her paragraphs rich with stream-of-consciousness internal monologue, and her dialogue sparse. 
Descriptive Essay About Drawing
started to draw. During that time, I would invest my lunch break watching her draw her favorite anime characters in our history class. As I observed her: her mind seemed to be in her own personal world. Once she held her pencil close to a blank sheet of paper, she doesn't pay attention to her surroundings. Aside from her surroundings, her undivided attention only belongs to what's going to be in her sketch book. From time to time when I take a glance at her sketches, I see the smallest details that made
The Chrysalids Joseph Strorm Character Sketch
The Chrysalids tells the reader about Joseph and his life, which revolves around religion. Joseph, as the reader learns, is an extremely religious, authoritive, and temper mental man. As the story progresses, Joseph's character traits begin to show more and more. Joseph's character traits become more prominent, and Joseph begins to choose his religion over his family. Towards the end of the novel we learn that Joseph is out to kill two of his children. Joseph is a man with many problems, which would
Character Sketch Of The Three Witches In Shakespeare's Macbeth
This paper is an a character sketch of the three sister witches in Shakespeare's Macbeth. Shakespeare's Macbeth takes place in Scotland, sometime during the medieval period. The play revolves around the titular character, Macbeth. In the story, Macbeth starts off as than of Glamis only to become a thane of Cawdor, and later King of Scotland, after receiving a prophecy of his success from the three witches. Ultimately, his desire for the prophecy's fulfillment, as well as his desire to maintain that
Field Sketch Of Groyne
Field Sketch Of Groyne Introduction ------------ I went to Sheringham on the 17th of July 2002 to carry out the fieldwork for my geography coursework. I went to Sheringham, which is situated, on the north Norfolk coast. The grid reference is 160436. [IMAGE] We went to Sheringham for various reasons and chose it over other places around the area. The main reason was because Sheringham has an ideal example of what the coastline directly behind the sea is like both protected and
Character Sketch
Jan - march 2010 writing contest.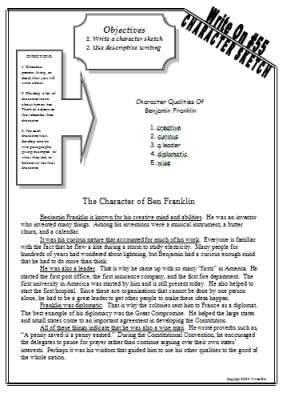 How to Write A Character Sketch
3 simple steps to writing a character sketch, the 2010 character sketch contest, august 1, 2010 to december 1, 2010.
The contest will judge the ability to develop a character sketch.
Read the Character Sketches Submitted by our Contestants
Ready to use resources.
You Are Here: HOME &nbsp > Writing Contest &nbsp > Character Sketches
Top of This Page
About Our Site
Hands-on learning.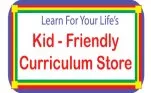 Our Site At A Glance
Ordering Information
Privacy Statement
By Karen Newell Copyright© 2009 - 2023 Learn For Your Life All Rights Reserved
New Pages Site Map Contact About Us

Free Essays
Citation Generator
Character Sketch
You May Also Find These Documents Helpful
How hannah hennings changed my life.
When I made it to my junior year, I thought I had already made my friends for life. I was not necessarily open to new relationships, and I was not overly social. I did all of the same things and did not bother branching out. Hannah Hennings and I first bonded on the night of homecoming. Neither of us had dates so we danced the night away and just had fun together. After that, Hannah and I started to hang out more and more, bonding even more through speech. In February of 2016, Hannah and I both participated in individual speech. She was participating in the poetry category, and I was participating in the prose category. We both helped each other in practice and gave each other tips to get better. Hannah made it all the way to All-State Speech with that…
Adela Strangewroth Character Sketch
She is portrayed as an old lady who has too much pride and wants to be in the know of every tiny piece of gossip in town. In the beginning of the story, it gives the readers the impression that she was a sweet old lady who takes much pride in her rose bush and enjoys the town gossip too much. Ms. Strangeworth comes off as prideful, intrusive and blunt. Ms. Strangeworth was portrayed as prideful throughout the story when she took so much pride in her rose bush which had been passed down to her by her family. She explained to everyone, including tourists who just pass through the town about how she inherited this magnificent rose bush and the first house ever built on Pleasant Street by her grandfather. She believed that she deserved much appreciation, honor and gratitude from the people of the small town because of her grandfather. Her when the town decided to put up a statue of Ethan Allen instead of her grandfather, she was disappointed and muttered " but it should have been a statue of my grandfather. There wouldn't be a town here at all if it hadn't been for my grandfather and the lumber mill." This shows the readers that she believed that the town was her's and no one else's. In the text, it claims that Ms. Strangeworth would not give out or share her flowers with anyone else because she believed that the roses belonged within her household. ".. it bothered Ms. Strangeworth to think of people wanting to carry them away, to take them into strange towns, and down strange streets." Even when people requested for her beautiful roses for the town's church, she would refuse. "When the new minister came, and the ladies were gathering flowers to decorate the church, Miss Strangeworth sent over a great basket of gladioli." This tells us that she is very protective of her roses and would not even spare a…
Phoebe Prince Research Paper
Phoebe Prince, an Irish-Immigrant, was a girl new to America and high school drama. She was just a freshman and didn't fit in with any clique especially the cheerleaders or jocks. But somehow for a brief instance she dated a senior football player. The senior cheerleaders did not look on it very kindly. For two months they made it their mission to make Phoebes life a living hell. They would confront her and call her unspeakable names. They would attack her via facebook, text, and twitter. There wasn't a facet of Phoebe's young life that these vicious girls could not intervene and attack her through. Phoebe persevered through the attacks and was asked to the snow fling by the senior boy. Two days before the dance,…
Easy a (the Movie) V.S. Scarlet Letter (the Book)
Olive Pendergast is an average high school student - not one of the super-popular girls, but not a loser either. She gets good grades, comes from a happy home; her life is as easy-peasy as any teen's could get. Then a little lie she tells her best friend spreads through the school as white hot rumors naturally do. At first she enjoys the extra attention, and uses it to help out a friend. But of course, things go south, Olive becomes the school outcast, and she goes the distance to set right the things she can and move ahead with her life.…
Personal Narrative: Octavia As A Student At Arrowsmith High School
Octavia was my best friend, or you could say, one of my only friends. She sat down next to me and sighed. "I really think that this time I failed my math test, Em…" she said sadly. I looked at Octavia and said sternly, "Octavia, for the last time you didn't fail your math test, or any other test for that matter. You're the smartest person in our grade, probably even the school. Don't be so hard on yourself." "I know, I know… but I can't help but stress out." She replied, pushing her rimmed black glasses up her nose. We sat in silence for about ten minutes, watching the practice. I observed the player's agility and strength. They mesmerized me, how every play was set up in the same way and the rhythm at how the players seemed to practice. I was surprised that I hadn't realized this before. My eyes were trained on one player. I squinted, trying to recognize him. At the end of the practice, when all the players took off their helmets, he looked unfamiliar. Huh. I thought. I know, or know of almost everyone in this grade. How come I don't recognize him? Suddenly hit with a strange urge to get to know him better, an idea popped into my head. "Hey, Octavia," I said, "how about we go to the game tonight?" Octavia stared at me in shock; I had never expressed an interest in any social events, much less football games. "Yeah, it'll be fun!" I said excitedly. "Okay… if you say so Em…" Octavia said, unsure. Octavia wasn't the biggest fan of the games either, and, aside from the fact that our other best friend played football, knew about as much about it as I did. Jake called up to us, "Hey guys! Are you ready?" "Yep!" we shouted back. Octavia and I made our way down the bleachers to meet Jake at the big yellow thing that was shaped like a "Y" at the end of the field. "Ready?" Jake asked again, once we were beside him. We drove home, all of us tired after a long day filled with learning.…
Jay R Vargas Character Sketch
Jay R. Vargas was born in Winslow, Arizona he is 78 years today Jay R. Vargas was born July 29, 1938 his sign is a leo. He is a Military veteran who was awarded the prestigious Medal of Honor in 1970 for his bravery during the Vietnam War. His Father was Hispanic and his Mother was Italian. Vargas has 3 older brothers that also fought in the war. Vargas had several awards the Medal of Honor, Bronze Star, Silver Star, Silver Oak Leaf Cluster, Combat Action Ribbon , Vietnam Service Medal, Purple Heart Medal. Vargas graduated from Northern Arizona University in 1992 with a master of arts degree and a B.S. degree with the honors at U.S International University in San Diego, California. He attended high school in Winslow, Arizona where he was…
Claire Standish Character Analysis
With short, cropped, and curled ginger hair, and pretty chocolate brown eyes, Claire Standish is your stereotypical "It Girl." She seems to have everything, the title of prom queen, wealthy parents, a pretty face, and a popular clique. But as Claire reveals to the other members, she too has problems with her parents, "I don't think either one of them gives a sh** about me. It's like they use me just to get back at each other." finding common ground with all four other members, who also admit that they don't get along well with their parents. The other members are intrigued by her because she is popular and of high rank in the high school, but after learning more about her, they find that they can relate to Claire and vice versa. Claire admits that she hates having to go along to everything her friends say and the members start to see her less as a princess and more as a fellow Breakfast…
Interview Narrative
With a loud creak, the door of my sister's apartment opens and in comes Brianna freshly from a long, hard day of work at the National Wildlife Research Center. She doesn't seem to be in the best of moods at first, but as soon as she sees me she can't help but grin, for we hadn't seen each other in months. She takes a seat beside me on the small yet comfortable couch in the center of her living room. As she had just gotten off of work she remains in her work clothes, which consists of a classy black polo. Khaki pants, and a pair of dainty black flats. I let her relax for a couple moments and then I begin asking her questions about her past and high school experience. She then begins fondly reminiscing on her former memories of the activities, goals, and such that she had and took part in throughout high school.…
Middleschool Madness- Pattern of Love
This story begins with a pretty popular girl in a middle school, named Katherine, who breaks out of her stereotype and shows her real image to the readers. Generally popular girls in school are yielding, modest and generous. But, Katherine is really stubborn, arrogant, and selfish. There are many incidents that explain her characters. In one incident she asks Harold, "Do you think I am pretty? I' am not looking for compliments. I want to know for a private reason." By this the readers come to know that she is self-centered and she is looking for the expression of admiration from him about her beauty. As the story moves on Katherine breaks out of her stereotype, by yelling at Charley, a well-known guy in school who also breaks out of his typecast and shows that he is dumber than a rock.…
The Day in the Life of a Doorknob
We are headed to Sophie's school. Sophie asks Melanie if they can go to the park later and she says yes. I like to go to the park. There is so much to see there. We arrive at Sophie's school. " Have a good day," says Melanie. " I will mom," says Sophie. As she heads towards the door I notice she left her crayons in the car. I hope she won't need them today. We are about to pull of when Melanie spots them in the backseat. " Oh no. I better go give this to her. This is her last pack," says Melanie to herself. I don't see Sophie anymore but her teacher is outside waiting for the rest of her class. Melanie rushes it to her. They are having a conversation about something but I can't hear what they're saying. I guess it must not be anything bad because they are both smiling.…
Cheer Captain: A Fictional Narrative
Now if you'll excuse me, i'm taking your man, and later the title of 'cheer captain'" I grabbed Isaac's hand and turned away from her walking to the tops of the bleachers. "You're a fiery little thing aren't you?" He laughed and laid his arm around my shoulders. Asriel looked up at us and stared, as I smiled and grabbed his hand making sure she could see. "You know, she's always jealous. Even when no one does anything wrong. It drives me insane." he frowned a bit and i felt my heart drop. "You should change that Isaac, you're handsome, so smart,athletic and funny. You deserve so much more. She's a witch, to you and everyone else." I turned to look at him and he was already staring at me. "I- i'm sorry if i offended you Isac, it's ju-" He cut…
Personal Narrative: Isabella
Isabella's brother is studying law while my brother is studying accounting. Both of us agree that being the youngest gives us more freedom than some would think. Our parents are less strict with us compared to how they were with our older sibling/s. In our freetime me and Isabella both like watching TV and movies. Isabella and I both watch the TV show Grey's Anatomy and we both agree it's one of the best shows. Isabella is very passionate about writing, especially journalism. We discussed why she was so interested in journalism and I learned that journalism not only gives you a way to notify everyone about current events, but it also gives you a voice. With journalism, people are able to discover the truth and give that truth to the public. I also learned how different her life is from mine. Since she lives in the city of Boston there's a lot of activities for her to do, it's never boring. Living in Boston also allows her to be able to walk places. I told her how I live in Connecticut and there isn't much to do. There isn't anyplace to walk to, everything requires driving. Something else I learned from Isabella was to not let events that don't go my way bring me down, I should just keep…
Personal Narrative: My First Football Team
It started out like any other day. I got out of bed and scrambled to get out the door after I took an extra hour in the shower. I hopped into a seat next to my best friend Erin. We talked for the ten minute ride before finally arriving at school. I sat down in homeroom waiting for the bell to ring. Brrriinnngggg! I rushed to Mrs. Gregory's room for Lit. Everything was fine until gym class. I had forgotten my assignment notebook in Mrs. Saphir's room so I ran back upstairs to get it from under my chair. As I started to walk back towards the locker room I heard the bell ring… late! I walked into the locker room hoping Mrs. Dennis wouldn't notice my tardiness, but my locker is right next to her office. I quickly filled out a minor for before…
Anzlee: A Short Story
Anzlee is a sixteen year old girl with hair the color of midnight that cascades down her back. Her skin a russet, reddish-brown with freckles painted across her face, showing her liveliness, while on the other hand, her eyes posses a sense of lifelessness. She always had exceptional grades, but this year in high school something changed. Her motivation to try and do well in school began to fade away. Her A´s went to B´s and shortly after those B´s turned to C´s, she no longer cared. Anzlee began to isolate herself and slowly faded away from her friends. Every week they asked her if she wanted to do something and frequently tried to make her feel better, but nothing seemed to make her happy anymore. The smile that was once painted on her…
Grabel Games Narrative Report
It was a normal morning at Wilson Middle School, for my friends and I. We all were just excited for the day because it was Friday. With me was, Brittany, Kirsten, Titi, Chloe, Ethan, and Lake. That wasn't all who was in the class, but that is who I was standing with. After homeroom, I came to Mrs.Grabel's room. The class was loud for a while, but when the bell rang, we were all in our seats silent, because we didn't want to make Mrs.Grabel mad. However, when we sat there, we realized Mrs.Grable wasn't there. We all got really worried because she is always on top of her game. Then, something very strange happened.…
Related Topics

How to Write a Character Sketch
#scribendiinc
Get inside your character's head
A character sketch is a quick rendering of a character, and writing a sketch is about asking and answering questions. In order to write a character sketch, you must ask yourself questions about your character. Only you, as the author, can answer these questions. Although there is no end to the types of questions you can ask, our book editors recommend the following prompts to get you thinking about who your character is so that you can write a clear and concise sketch.
Who is your character physically?
Physical characteristics are the first things we notice when we meet someone. Therefore, this is a good starting point when writing a character sketch. Is your character a woman or a man? Is he or she tall or short? Is your character bald? How old is your character? Does he or she have a disability?
Authors, eager to explore the in-depth psychology of their written subjects, might discount these details as unimportant and base. But it is often these very details that lead to conflict or are the means through which we explore a character's psychology. As an example of this, we recommend reading Flannery O'Connor's Good Country People ; in this short story, the physical details of the main character are representations of her internal state. Without a vivid description of this character's physicality, a critical dimension of the plot would be lost and the central conflict would be nonexistent. Answering questions about your character's physicality is the first step in creating a fully realized character.
What is your character doing?
This is the next question to ask because it brings into account other aspects of story writing such as setting and time. The answer to this question will also affect other aspects of your sketch, such as what your character is wearing or how he or she is feeling. Is your character walking down the street? Is he or she sitting in a park? Is your character working on a boat? Asking what your character is doing will not only help you understand your character, but also his or her relationship to the setting in your story.
Authors may be tempted to gloss over this part of characterization. When asked what his or her character is doing, an author might give a cursory answer; he or she may answer that the subject is at the movies, for example. But consider all that there is to do at a movie theatre: Is the character waiting in line for tickets or at the concession stand? Is he or she waiting to talk to the manager? Perhaps the character is sitting impatiently waiting for the movie to begin. Getting as specific as you can when answering this question will not only help you define your character, but will also help to define the other elements of fiction.
What is your character feeling?
This is probably one of the more complex questions you can ask about your character. Is your character angry? Is he or she happy, sad, tired, or depressed? Does your character love something or someone? Asking questions about your character's emotional life might evolve into the production of a character history. While this may be tempting, you have to focus on what your subject is feeling within the context of the story you are writing. Although the answers to these questions are important, they are rarely explicitly stated in the story.
Authors may be tempted to start with the emotional or psychological state of their characters and they may even explicitly state them. This can lead to one of the cardinal sins of fiction writing: telling instead of showing. Implicitly showing how your character is feeling by his or her interactions with other characters or the setting is infinitely more interesting to read than explicitly stating whether your character is happy, sad, elated, joyful, or miserable.
Building off your character sketch
A sketch is a starting point. In the visual arts, artists carry around sketch pads to practice and develop the fundamental skills of their craft with the aim of producing paintings that seem to jump off the canvas, or sculptures that seem to move in just the right light. The same is true for authors who use character sketches. Writers use this tool to develop and rehearse one of the fundamental skills of their craft—characterization. However, the final goal is not to have a notepad full of character sketches. An author should get to know his or her character through this practice.
While not everything that an author writes in a character sketch must be included in the novel, the author should develop an in-depth and all-encompassing knowledge of every facet of the character's personality in order to create a consistent and engaging persona.
The ultimate goal of a writer is to take these character sketches and use them to craft a wonderfully engrossing, character-driven work of fiction. If you want an objective set of eyes to look at your book, try our book critique editors .
Image source: Wilfred Iven/Stocksnap.io
Connect with a Professional Editor
Hire a professional editor , or get a free sample.
Have You Read?
"The Complete Beginner's Guide to Academic Writing"
Related Posts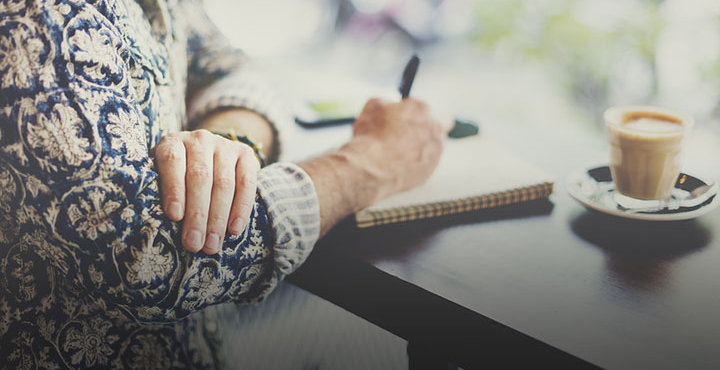 Creating Believable Characters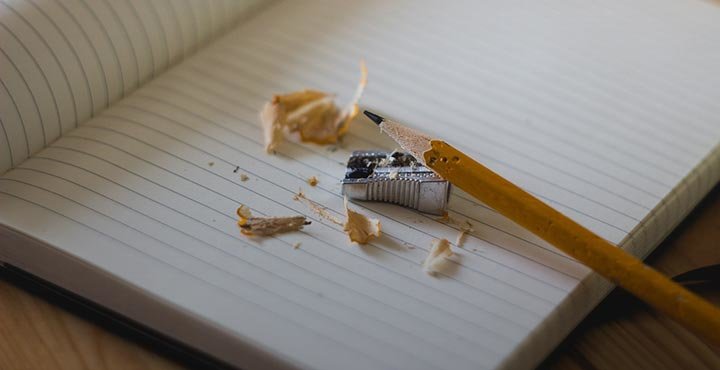 Five Habits to Avoid in Fiction Writing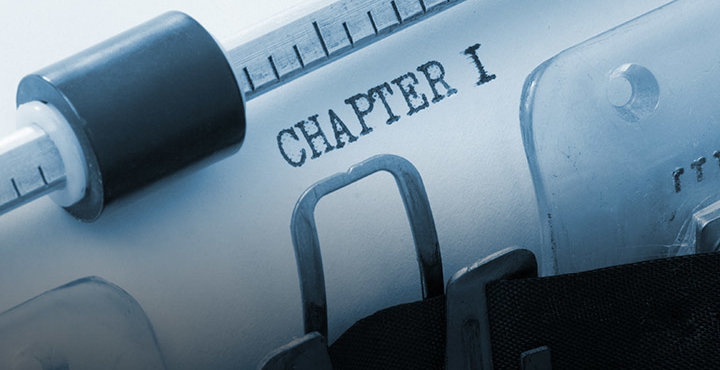 How to Write a Plot
Upload your file(s) so we can calculate your word count, or enter your word count manually.
We will also recommend a service based on the file(s) you upload.
English is not my first language. I need English editing and proofreading so that I sound like a native speaker.
I need to have my journal article, dissertation, or term paper edited and proofread, or I need help with an admissions essay or proposal.
I have a novel, manuscript, play, or ebook. I need editing, copy editing, proofreading, a critique of my work, or a query package.
I need editing and proofreading for my white papers, reports, manuals, press releases, marketing materials, and other business documents.
I need to have my essay, project, assignment, or term paper edited and proofread.
I want to sound professional and to get hired. I have a resume, letter, email, or personal document that I need to have edited and proofread.
Prices include your personal % discount.
Prices include % sales tax ( ).