Essays About Dreams In Life: 14 Examples And Topic Ideas
Dreams in life are necessary; if you are writing essays about dreams in life, you can read these essay examples and topic ideas to get started.
Everyone has a dream – a big one or even a small one. Even the most successful people had dreams before becoming who they are today. Having a dream is like having a purpose in life; you will start working hard to reach your dream and never lose interest in life.
Without hard work, you can never turn a dream into a reality; it will only remain a desire. Level up your essay writing skills by reading our essays about dreams in life examples and prompts and start writing an inspiring essay today!
Writing About Dreams: A Guide
Essays about dreams in life: example essays, 1. chase your dreams: the best advice i ever got by michelle colon-johnson, 2. my dream, my future by deborah massey, 3. the pursuit of dreams by christine nishiyama, 4. my dreams and ambitions by kathy benson, 5. turning big dreams into reality by shyam gokarn, 6. my hopes and dreams by celia robinson, 7. always pursue your dreams – no matter what happens by steve bloom, 8. why do we dream by james roland, 9. bad dreams by eli goldstone, 10. why your brain needs to dream by matthew walker, 11. dreams by hedy marks, 12. do dreams really mean anything by david b. feldman, 13. how to control your dreams by serena alagappan, 14. the sunday essay: my dreams on antidepressants by ashleigh young, essays about dreams in life essay topics, 1. what is a dream, 2. what are your dreams in life, 3. why are dreams important in life, 4. what are the reasons for a person to dream big, 5. what do you think about dreams in life vs. short-term sacrifice, 6. what is the purpose of dreaming, 7. why are dreams so strange and vivid, 8. why do dreams feel so real, 9. why are dreams so hard to remember, 10. do dreams mean anything, what is a dream short essay, how can i write my dream in life.
Writing about dreams is an excellent topic for essays, brainstorming new topic ideas for fiction stories, or just as a creative outlet. We all have dreams, whether in our sleep, during the day, or even while walking on a sunny day. Some of the best ways to begin writing about a topic are by reading examples and using a helpful prompt to get started. Check out our guide to writing about dreams and begin mastering the art of writing today!
"Everyone has the ability to dream, but not everyone has the willingness to truly chase their dreams. When people aren't living their dreams they often have limited belief systems. They believe that their current circumstances and/or surroundings are keeping them from achieving the things they want to do in life."
In her essay, author Michelle Colon-Johnson encourages her readers to develop a mindset that will let them chase their dreams. So, you have to visualize your dream, manifest it, and start your journey towards it! Check out these essays about dreams and sleep .
"At the time when I have my job and something to make them feel so proud of me, I would like to give them the best life. I would like to make them feel comfortable and see sweet smiles on their faces. This is really the one I like to achieve in my life; mountains of words can't explain how much I love and appreciate them."
Author Deborah Massey's essay talks about her dreams and everything she wanted to achieve and accomplish in her life. She also tells us that we must live our values, pursue our dreams, and follow our passions for the best future.
"Fast-forward 5+ years, and my first published book is coming out this May with Scholastic. And now, let me tell you the truth: I don't feel any different. I'm extremely grateful for the opportunity, proud of the work I've done, and excited for the book's release. But on a fundamental level, I feel the same."
In her essay, author Christine Nishiyama shares what she felt when she first achieved one of her goals in life. She says that with this mindset, you will never feel the satisfaction of achieving your goal or the fulfillment of reaching your dream. Instead, she believes that what fulfills people is the pursuit of their dreams in life.
"My dream is to become a good plastic surgeon and day after day it has transformed into an ambition which I want to move towards. I do not want to be famous, but just good enough to have my own clinic and work for a very successful hospital. Many people think that becoming a doctor is difficult, and I know that takes many years of preparation, but anyone can achieve it if they have determination."
Author Kathy Benson's essay narrates her life – all the things and struggles she has been through in pursuing her dreams in life. Yet, no matter how hard the situation gets, she always convinces herself not to give up, hoping her dreams will come true one day. She believes that with determination and commitment, anyone can achieve their dreams and goals in life.
"I have always been a big dreamer and involved in acting upon it. Though, many times I failed, I continued to dream big and act. As long as I recollect, I always had such wild visions and fantasies of thinking, planning, and acting to achieve great things in life. But, as anyone can observe, there are many people, who think and work in that aspect."
In his essay, author Shyam Gokarn explains why having a big dream is very important in a person's life. However, he believes that the problem with some people is that they never hold tight to their dreams, even if they can turn them into reality. As a result, they tend to easily give up on their dreams and even stop trying instead of persevering through the pain and anguish of another failure.
"When I was younger, I've always had a fairytale-like dream about my future. To marry my prince, have a Fairy Godmother, be a princess… But now, all of that has changed. I've realized how hard life is now; that life cannot be like a fairy tale. What you want can't happen just like that."
Celia Robinson's essay talks about her dream since she was a child. Unfortunately, as we grow old, there's no "Fairy Godmother" that would help us when things get tough. Everyone wants to succeed in the future, but we have to work hard to achieve our dreams and goals.
"Take writing for example. I've wanted to be a professional writer since I was a little boy, but I was too scared that I wouldn't be any good at it. But several years ago I started pursuing this dream despite knowing how difficult it might be. I fully realize I may not make it, but I'm completely fine with that. At least I tried which is more than most people can say."
In his essay, author Steve Bloom encourages his readers always to pursue their dreams no matter what happens. He asks, "Would you rather pursue them and fail or never try?". He believes that it's always better to try and fail than look back and wonder what might have been. Stop thinking that failure or success is the only end goal for pursuing your dreams. Instead, think of it as a long journey where all the experiences you get along the way are just as important as reaching the end goal.
"Dreams are hallucinations that occur during certain stages of sleep. They're strongest during REM sleep, or the rapid eye movement stage, when you may be less likely to recall your dream. Much is known about the role of sleep in regulating our metabolism, blood pressure, brain function, and other aspects of health. But it's been harder for researchers to explain the role of dreams. When you're awake, your thoughts have a certain logic to them. When you sleep, your brain is still active, but your thoughts or dreams often make little or no sense."
Author James Roland's essay explains the purpose of having dreams and the factors that can influence our dreams. He also mentioned some of the reasons that cause nightmares. Debra Sullivan, a nurse educator, medically reviews his essay. Sullivan's expertise includes cardiology, psoriasis/dermatology, pediatrics, and alternative medicine. For more, you can also see these articles about sleep .
"The first time I experienced sleep paralysis and recognised it for what it was I was a student. I had been taking MDMA and listening to Django Reinhardt. My memories of that time are mainly of taking drugs and listening to Django Reinhardt. When I woke up I was in my paralysed body. I was there, inside it. I was inside my leaden wrists, my ribcage, the thick dead roots of my hair, the bandages of skin. This time the hallucinations were auditory. I could hear someone being beaten outside my door. They were screaming for help. And I could do nothing but lie there, locked inside my body . . . whatever bit of me is not my body. That is the bit that exists, by itself, at night."
In her essay, Author Eli Goldstone talks about her suffering from bad dreams ever since childhood. She also talks about what she feels every time she has sleep paralysis – a feeling of being conscious but unable to move.
"We often hear stories of people who've learned from their dreams or been inspired by them. Think of Paul McCartney's story of how his hit song "Yesterday" came to him in a dream or of Mendeleev's dream-inspired construction of the periodic table of elements. But, while many of us may feel that our dreams have special meaning or a useful purpose, science has been more skeptical of that claim. Instead of being harbingers of creativity or some kind of message from our unconscious, some scientists have considered dreaming to being an unintended consequence of sleep—a byproduct of evolution without benefit."
Author Matthew Walker, a professor of psychology and neuroscience, shares some interesting facts about dreams in his essay. According to research, dreaming is more than just a byproduct of sleep; it also serves essential functions in our well-being.
"Dreams are basically stories and images that our mind creates while we sleep. They can be vivid. They can make you feel happy, sad, or scared. And they may seem confusing or perfectly rational. Dreams can happen at any time during sleep. But you have your most vivid dreams during a phase called REM (rapid eye movement) sleep, when your brain is most active. Some experts say we dream at least four to six times a night."
In his essay, Author Hedy Marks discusses everything we need to know about dreams in detail – from defining a dream to tips that may help us remember our dreams. Hedy Marks is an Assistant Managing Editor at WebMD , and Carol DerSarkissian, a board-certified emergency physician, medically reviews his essay.
"Regardless of whether dreams foretell the future, allow us to commune with the divine, or simply provide a better understanding of ourselves, the process of analyzing them has always been highly symbolic. To understand the meaning of dreams, we must interpret them as if they were written in a secret code. A quick search of an online dream dictionary will tell you that haunted houses symbolize "unfinished emotional business," dimly lit lamps mean you're "feeling overwhelmed by emotional issues," a feast indicates "a lack of balance in your life," and garages symbolize a feeling of "lacking direction or guidance in achieving your goals."
Author David B. Feldman, an author, speaker, and professor of counseling psychology, believes that dreams may not mean anything, but they tell us something about our emotions. In other words, if you've been suffering from a series of bad dreams, it could be worth checking in with yourself to see how you've been feeling and perhaps consider whether there's anything you can do to improve your mood.
"Ever wish you could ice skate across a winter sky, catching crumbs of gingerbread, like flakes of snow, on your tongue? How about conquering a monster in a nightmare, bouncing between mountain peaks, walking through walls, or reading minds? Have you ever longed to hold the hand of someone you loved and lost? If you want to fulfill your fantasies, or even face your fears, you might want to try taking some control of your dreams (try being the operative). People practiced in lucid dreaming—the phenomenon of being aware that you are dreaming while you are asleep—claim that the experience allows adventure, self-discovery, and euphoric joy."
In her essay, Author Serena Alagappan talks about lucid dreams – a type of dream where a person becomes conscious during a dream. She also talked about ways to control our dreams, such as keeping a journal, reciting mantras before bed, and believing we can. However, not everyone will be able to control their dreams because the levels of lucidity and control differ significantly between individuals.
"There was a period of six months when I tried to go off my medication – a slowly unfolding disaster – and I'd thought my dreams might settle down. Instead, they grew more deranged. Even now I think of the dream in which I was using a cigarette lighter to melt my own father, who had assumed the form of a large candle. I've since learned that, apart from more research being needed, this was probably a case of "REM rebound". When you stop taking the medication, you'll likely get a lot more REM sleep than you were getting before. In simple terms, your brain goes on a dreaming frenzy, amping up the detail."
Author Ashleigh Young's essay informs us how some medications, such as antidepressants, affect our dreams based on her own life experience. She said, "I've tried not to dwell too much on my dreams. Yes, they are vivid and sometimes truly gruesome, full of chaotic, unfathomable violence, but weird nights seemed a reasonable price to pay for the bearable days that SSRIs have helped me to have."
In simple terms, a dream is a cherished aspiration, ambition, or ideal; is it the same as your goal in life? In your essay, explore this topic and state your opinion about what the word "dream" means to you.
This is an excellent topic for your statement or "about me" essay. Where do you see yourself in the next ten years? Do you have a career plan? If you still haven't thought about it, maybe it's time to start thinking about your future.
Having dreams is very important in a person's life; it motivates, inspires, and helps you achieve any goal that you have in mind. Without dreams, we would feel lost – having no purpose in life. Therefore, in your essay, you should be able to explain to your readers how important it is to have a dream or ambition in life.
Dreaming big sounds great; however, it's easier said than done. First, you've got to have reasons to dream big, which will motivate you to achieve your goals in life. If you're writing an essay about dreams in life, mention why most people dare to dream big and achieve more in life. Is it about freedom, money, praise from other people, satisfaction, or something else entirely?
For example, you could watch movies, play video games, relax every night, or give up all of them to learn a complex skill – what would you choose, and why? In your essay about dreams in life, answer the question and include other examples about this topic so your readers can relate.
There are many answers to this question – one is that dreams may have an evolutionary function, testing us in scenarios crucial to our survival. Dreams may also reduce the severity of emotional trauma. On the other hand, some researchers say dreams have no purpose or meaning, while some say we need dreams for physical and mental health. Take a closer look at this topic, and include what you find in your essay.
Weird dreams could result from anxiety, stress, or sleep deprivation. So, manage your stress levels, and stick to a sleep routine to stop having weird dreams. If you wake up from a weird dream, you can fall back asleep using deep breaths or any relaxing activity. You can research other causes of weird dreams and ways to stop yourself from having them for your essay about dreams and sleep.
The same areas of the brain that are active when we learn and process information in the actual world are active when we dream, and they replay the information as we sleep. Many things we see, hear, and feel in our everyday lives appear in our dreams. If you want to write an informative essay about dreams and sleep, look into more details about this topic.
Tip: When editing for grammar, we also recommend taking the time to improve the readability score of a piece of writing before publishing or submitting it.
People may not remember what happened in their dreams. Studies show that people tend to forget their dreams due to the changing levels of acetylcholine and norepinephrine during sleep. This will be quite an exciting topic for your readers because many people can relate. That being said, research more information about this topic, and discuss it in detail in your essay.
Although some people believe that dreams don't mean anything, many psychologists and other experts have theorized about the deeper meaning of dreams. Therefore, your essay about dreams and sleep should delve deeper into this topic. If you're stuck picking your next essay topic, check out our round-up of essay topics about education .
FAQS on Essays About Dreams in Life
There are many great short essays about dreams; you can write your own too! Some great examples include Do Dreams Really Mean Anything? by David B. Feldman and  Dreams by Hedy Marks.
Writing about your dreams in life is a fantastic creative outlet and can even help you plan your future. Use a prompt to get started, like "What are your dreams in life?" or "What do you aspire to be in ten years?" and begin writing without thinking too much about it. See where the pen takes you and start mapping out your future with this writing exercise.
Meet Rachael, the editor at Become a Writer Today. With years of experience in the field, she is passionate about language and dedicated to producing high-quality content that engages and informs readers. When she's not editing or writing, you can find her exploring the great outdoors, finding inspiration for her next project.
View all posts
Home — Essay Samples — Life — Dream — The Difficult Path: My Dreams and Goals in Life

The Difficult Path: My Dreams and Goals in Life
Categories: Dream Life Goals
About this sample

Words: 1934 |
10 min read
Published: Jun 5, 2019
Words: 1934 | Pages: 4 | 10 min read
Works Cited
Emmons, R. A. (2003). Flourishing: The positive person and the good life. American Psychologist, 58(1), 100-110.
Hubbard, E. (n.d.). Elbert Hubbard quotes. Goodreads. Retrieved from https://www.goodreads.com/quotes/412-there-is-no-failure-except-in-no-longer-trying
Latham, G. P. (2004). The motivational benefits of goal-setting. Academy of Management Perspectives, 18(4), 126-129.
Pausch, R., & Zaslow, J. (2008). The last lecture. Hachette UK.
Stapp, B. (2009). Myths and realities of professional singing. Indiana University Press.
Turkay, S. (2015). Setting goals: Who, why, how? Journal of Instructional Psychology, 42(1), 8-13.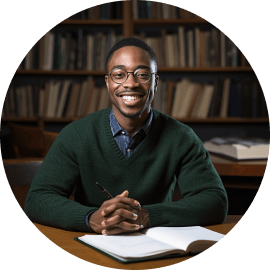 Cite this Essay
Let us write you an essay from scratch
450+ experts on 30 subjects ready to help
Custom essay delivered in as few as 3 hours
Get high-quality help

Dr Jacklynne
Verified writer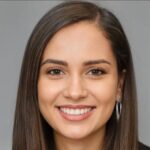 + 120 experts online
By clicking "Check Writers' Offers", you agree to our terms of service and privacy policy . We'll occasionally send you promo and account related email
No need to pay just yet!
Related Essays
1 pages / 681 words
1 pages / 547 words
6 pages / 2806 words
1 pages / 349 words
Remember! This is just a sample.
You can get your custom paper by one of our expert writers.
121 writers online
Still can't find what you need?
Browse our vast selection of original essay samples, each expertly formatted and styled
Related Essays on Dream
Dream Destination: Imagine your dream destination and describe it in vivid detail, explaining why you would choose to visit this particular place. Personal Goals and Interests: Discuss how your personal [...]
Within the depths of every human heart lies the ember of hope and the spark of dreams. These intangible yet powerful forces shape the course of our lives, giving us purpose and direction. In this essay, we delve into the [...]
Throughout the years I have found myself creating imaginary places across the world that have had different effects on me. Some have put me in dark places while others have lifted my feelings. I've also started to notice the [...]
Let me assume that this letter is read on some kind of grapheme screen wrapped around your wrist or glued to your face. Future must be awesome with High-tech machines! Most probably my words of knowledge are going to be of no [...]
It was two o'clock in the afternoon. I was heading towards the bus station with Mohan after Mrs Wong's extra class. The sun was beating mercilessly on my back and I could feel my sweat trickling down my spine. I have often [...]
Everybody has dream to do their most loved activity which is fundamentally gives them smugness and satisfaction of their needs. Presently a-days people groups are excessively stressed over their future. It's their fantasy which [...]
Related Topics
By clicking "Send", you agree to our Terms of service and Privacy statement . We will occasionally send you account related emails.
Where do you want us to send this sample?
By clicking "Continue", you agree to our terms of service and privacy policy.
Be careful. This essay is not unique
This essay was donated by a student and is likely to have been used and submitted before
Download this Sample
Free samples may contain mistakes and not unique parts
Sorry, we could not paraphrase this essay. Our professional writers can rewrite it and get you a unique paper.
Please check your inbox.
We can write you a custom essay that will follow your exact instructions and meet the deadlines. Let's fix your grades together!
Get Your Personalized Essay in 3 Hours or Less!
We use cookies to personalyze your web-site experience. By continuing we'll assume you board with our cookie policy .
Instructions Followed To The Letter
Deadlines Met At Every Stage
Unique And Plagiarism Free
My Dreams and Goals in Life Essay as a Student
In this essay, a student reflects on the importance of goal-setting and examines how pursuing their dreams can help them reach new heights in life. From personal growth to academic achievements, career ambitions, and giving back to society – it's an inspiring portrayal of one individual's goals for success!
My Dreams and Goals in Life Essay In 100 to 200 Words For Student
1. Introduction Paragraph
As a student, I have many dreams and goals for my future . These aspirations keep me motivated, focused, and excited about the possibilities that lie ahead. Here are some of my dreams and goals in life:
2. Body Paragraphs
To lead a successful life, I know that the keys for success are having a positive attitude, an open mind to learn new things and lots of hard work. My goal is to continuously grow my capabilities – through reading books, improving skills and pushing myself out of my comfort zone in order to reach greater heights.
I strive to unlock a world of possibilities through educational success and excellence. To further prepare for the future, I'm passionate about honing my critical thinking, problem-solving, and communication skills while learning new things along the way.
With the end goal of finding purpose and fulfillment in my career, I am searching for an occupation that is meaningful and reflective of my passions, interests, values. Teaching healthcare or social work are a few areas under consideration as they offer opportunities to invest positively into people's lives.
As a responsible citizen and with the aim of contributing to social progress, I am motivated by my desire to lend a helping hand. By dedicating time, talents and resources towards those in need – including seniors, children living in poverty or homeless individuals – I seek to make an impact on society while giving back as much as possible.
3. Conclusion
My ambition to reach my highest potential leads me on a journey of personal growth, academic excellence and career advancement. Having the tenacity for success combined with an eagerness to give back will help bring my dreams into fruition.
Hello! Welcome to my Blog StudyParagraphs.co. My name is Angelina. I am a college professor. I love reading writing for kids students. This blog is full with valuable knowledge for all class students. Thank you for reading my articles.
Related Posts:
Leave a Reply Cancel reply
Your email address will not be published. Required fields are marked *
Save my name, email, and website in this browser for the next time I comment.
Home / Essay Samples / Life / Dream / Mapping My Future: How Can I Achieve My Dreams
Mapping My Future: How Can I Achieve My Dreams
Category: Life , Sociology
Topic: Dream , Personal Experience , Personal Life
Pages: 1 (634 words)
Views: 2152
My dreams and goals in life (essay)
--> ⚠️ Remember: This essay was written and uploaded by an--> click here.
Found a great essay sample but want a unique one?
are ready to help you with your essay
You won't be charged yet!
American Values Essays
Interpersonal Communication Essays
Intercultural Communication Essays
Homosexuality Essays
Hate Speech Essays
Related Essays
We are glad that you like it, but you cannot copy from our website. Just insert your email and this sample will be sent to you.
By clicking "Send", you agree to our Terms of service and Privacy statement . We will occasionally send you account related emails.
Your essay sample has been sent.
In fact, there is a way to get an original essay! Turn to our writers and order a plagiarism-free paper.
samplius.com uses cookies to offer you the best service possible.By continuing we'll assume you board with our cookie policy .--> -->