Knowledge Base
General Essays
Conflict Resolution Essay
Author Kimberly Ball
Category General Essays
Disclaimer: This paper has been submitted by a student. This is not a sample of the work written by professional academic writers.
Any opinions, findings, conclusions or recommendations expressed in this work are those of the authors and do not necessarily reflect the views of StudySaurus.
In the present world, there are all sorts of conflict, starting from our homes to the workplace. The fundamental thing is how we deal with the issue having in mind that no party involved in the dispute would want to be seen as inferior to the other person. At work is where much of the problem is, especially when dealing with customers directly, and according to the rule of business, one should always leave the customer happy and satisfied so that they can come back again. As a director for food and beverage at Canyon Shadows Resort, there are adverse situations that I have to deal with in most cases involving clients that are not satisfied with the service received.
When considering the case of Vince and Beth, they selected the resort for their high-end wedding reception. They asked for meals and booked a ballroom with patio overlooking golf course so that their esteemed guests could enjoy the view and the play, which I, being the director promised to deliver and make sure that they are all satisfied.
According to the present weather condition, it is impossible to provide patio because it is windy which means there will be no people playing golf. At the same time, the light sprinkles make it hard for both the golf players and the guests to be outside because they will be wet. In that case, there is a conflict likely to emerge. Even though the weather is an external factor that has chipped in to hinder our services, we as the resort are responsible for not delivering what we promised (Furlong, 2005). The deal was that I, being the director of the resort make sure that everything goes as planned and the guests are entertained to the fullest. According to the plans and present conditions, all the other processes involved in the reception will go on smoothly thus leaving the issue of patio and golf as the only hindrance.
On choosing the method to resolve this conflict, I adopt the A.B.C.D. strategy. The first letter is standing for apologising early and often. In this scenario, even though factors affecting the event are external, we owe the couple and the guests an apology. The best way that I can resolve this conflict is reporting the matter early enough so that they can psychologically prepare and understand that they will not get all they needed. The best way to communicate this message is in person so that I can sincerely show how apologetic I am, instead of just making a phone call, which many people take not serious (Tidwell, 2001). When looking the reception, they came in person; therefore it would be polite of e just to make a visit early in the morning and inform the couples of the problem we are experiencing at the moment. Apologizing first also gives room for the couples to look for an alternative source of entertainment for their guests so that their event could be memorable as they planned. When I go and apologise in person, I will be able to advise on the best alternatives ways of entertainment that we can offer.
The second letter B stands for being present and attentive when listening to the other party. This conflict involves the hotel and the couple, Vince and Beth, where the resort is not able to deliver the services we promised. When trying to resolve this issue, being present and accepting the company's mistake is the first step. Secondly, listening carefully to the complaints raised and the discomfort caused will help create a good picture for the couple that we are apologising and we regret what happened (Lamber, 1999). At the same time, I will have time to explain the causes of the conflict, and how I as the as a director for food and beverage at Canyon Shadows Resort will make sure that we remedy the issue to avoid future inconveniences.
The third letter C stands or closing the loop. Every business aims to ensure that the customers are always satisfied with the services received. In this case, Beth, Vince and their guests will not be satisfied without the patio and watching the golf play which they desired. The resort decided to return a section of the money to the couples that were paid for the entertainment services (Avruch, 1998). There are recovery actions taken to ensure that one ask up for what the customer lost. In this case, I will have to make a follow-up and see whether the couple and their guests are delighted with the recovery actions or not, and what ore they desire.
The last letter D stands for doing ore that the client expects. When trying to solve this conflict, the board of the resort and I decided to organise a movie theatre or the couple and their guests. We refunded the entertainment money, but a movie will be used as an apology gift. We as the hotel expects frowning from the couple because we could not meet their expectations, but the best way to change that into a smile is giving them an apology gist so that they can smile and come back next time.
Was this material helpful?
Related essays, about studysaurus, community. knowledge. success..
StudySaurus is run by two uni-students that still get a kick out of learning new things. We hope to share these experiences with you.
Ideas ,  concepts ,  tutorials,   essay papers  – everything we would've liked to have known, seen or heard during our high-school & UNI years, we want to bring to YOU.
Privacy & Cookies Policy Terms and Conditions DMCA Request

Want to create or adapt books like this? Learn more about how Pressbooks supports open publishing practices.
10.8 Conclusion
Conflict can run the gamut from minor annoyances to physically violent situations. At the same time, conflict can increase creativity and innovation, or it can bring organizations to a grinding halt. There are many different types of conflict, including interpersonal, intrapersonal, and intergroup. Within organizations, there are many common situations that can spur conflict. Certain organizational structures, such as a matrix structure, can cause any given employee to have multiple bosses and conflicting or overwhelming demands. A scarcity of resources for employees to complete tasks is another common cause of organizational conflict, particularly if groups within the organization compete over those resources. Of course, simple personality clashes can create intrapersonal conflict in any situation. Communication problems are also a very common source of conflict even when no actual problem would exist otherwise. When conflict arises, it can be handled by any number of methods, each with varying degrees of cooperation and competitiveness. Different situations require different conflict handling methods, and no one method is best.
Negotiations occur during many important processes, and possessing astute negation skills can be an incredible tool. A key component to negotiations involves having a BATNA, or "best alternative to a negotiated agreement." Negotiations typically move through five phases, including investigation, determining your BATNA, presentation, bargaining, and closure. During a negotiation, it is important not to make any number of common mistakes. These mistakes can include accepting the first offer, letting ego get in the way, having unrealistic expectations of the outcome of the negotiation, becoming too emotional during the process, or being weighed down by previous failures and letting the past repeat itself. It is important to keep in mind that many cultures have preferential methods for handling conflict and negotiation. Individuals should understand the cultural background of others to better navigate what could otherwise become a messy situation.
Organizational Behavior Copyright © 2017 by University of Minnesota is licensed under a Creative Commons Attribution-NonCommercial-ShareAlike 4.0 International License , except where otherwise noted.
Share This Book
Undergraduate
High School
Architecture
American History
Asian History
Antique Literature
American Literature
Asian Literature
Classic English Literature
World Literature
Creative Writing
Linguistics
Criminal Justice
Legal Issues
Anthropology
Archaeology
Political Science
World Affairs
African-American Studies
East European Studies
Latin-American Studies
Native-American Studies
West European Studies
Family and Consumer Science
Social Issues
Women and Gender Studies
Social Work
Natural Sciences
Pharmacology
Earth science
Agriculture
Agricultural Studies
Computer Science
IT Management
Mathematics
Investments
Engineering and Technology
Engineering
Aeronautics
Medicine and Health
Alternative Medicine
Communications and Media
Advertising
Communication Strategies
Public Relations
Educational Theories
Teacher's Career
Chicago/Turabian
Company Analysis
Education Theories
Shakespeare
Canadian Studies
Food Safety
Relation of Global Warming and Extreme Weather Condition
Movie Review
Admission Essay
Annotated Bibliography
Application Essay
Article Critique
Article Review
Article Writing
Book Review
Business Plan
Business Proposal
Capstone Project
Cover Letter
Creative Essay
Dissertation
Dissertation - Abstract
Dissertation - Conclusion
Dissertation - Discussion
Dissertation - Hypothesis
Dissertation - Introduction
Dissertation - Literature
Dissertation - Methodology
Dissertation - Results
GCSE Coursework
Grant Proposal
Marketing Plan
Multiple Choice Quiz
Personal Statement
Power Point Presentation
Power Point Presentation With Speaker Notes
Questionnaire
Reaction Paper
Research Paper
Research Proposal
SWOT analysis
Thesis Paper
Online Quiz
Literature Review
Movie Analysis
Statistics problem
Math Problem
All papers examples
How It Works
Money Back Policy
Terms of Use
Privacy Policy
We Are Hiring
Conflict Resolution, Essay Example
Pages: 3
Words: 774
This Essay was written by one of our professional writers.

You are free to use it as an inspiration or a source for your own work.
Need a custom Essay written for you?
Conflict resolution in any work place is a challenge to employees and employers. There are many causes of conflicts that include poor communication which leads to misunderstandings and differing personalities.
According to the Make Talk Work Bookmarks, there are a number of ways that conflicts can be managed and avoided in any work place. For example, in the first concept 'To Keep an Open Mind', one is required to listen to other people without interrupting them, to consider their ideas and ask questions in order to understand them better. The 'try brainstorming' concepts talks of individuals in an organization listing all ideas in any exercise they are engaged in, avoiding criticizing other people in the same entity, considering all sides(pros and cons) and formulating solutions that can solve the problem at hand. Finally individuals are required to accept personal differences, to acknowledge the feelings of their workmates and to put themselves in the same state as their workmates under the 'try to understand others' concept.
As a conflict resolution consultant, I will have to use the concepts presented in the bookmarks to teach the employees conflict management skills. The main objective of the workshop is to create an understanding of each other in order to avoid conflicts in the work place. The objective includes listening to each other's ideas, eliminating criticism and accepting individual differences. In order to foster these skills, the above mentioned bookmarks will be used in a group within the work environment.
The trainees will have to work in groups that will help them understand each other's weaknesses. The groups will also help them appreciate the different abilities and individual differences that exist in a work environment. Assignments will be handed out on a weekly basis which requires employees to work in groups and present their findings on the last day of the week. The exercise will run for three weeks. Every week poses a new challenge for employees to tackle. They will be required to research together and come up with a final draft or model of their findings. The findings have to be presented at the end of the week and every member of the group must participate in the presentation. By the end of the three weeks, the employees could have learnt to tolerate each other which reduces criticism that is a source of conflict among them. They would also have learnt to accept the different personalities and abilities that exist in any workplace. They would have understood each other well, which goes along way into improving the way they communicate to each other and will eventually have a positive impact on the productivity levels of the organization.
In order for the employees to fulfill the objectives of the exercise and to learn the intended conflict resolution skills, as the training manager I will have to put them through a number of self driven conflict resolution practices. They will practice on their own the skills imparted through the training exercise. For example, I will have them work on more challenging exercises without my supervision. In order to complete the self driven assignments and to find out whether they met the objectives of the workshop, they will have to work with other people they have not met before within the same work environment. At this stage, as the training manager, I will only observe to see if the employees understood the concepts of the workshop and if they would be able to follow and apply them without any supervision. If they manage to work harmoniously with the new colleagues and manage to accomplish the set tasks within the given time without any misunderstandings or delays related to conflicts, then it will be concluded that the workshop was a success. If they have conflicts and are unable to resolve them and as a result lead to delays in completing the set task, then it will be concluded that the workshop was not a success. They must be able to avoid conflicts, or to resolve any conflict that arises in their midst and still be able to work harmoniously to deliver as required by their employer.
Make Talk Work. Try Brainstorming.
Make Talk Work. Try To Understand Others.
Make Talk Work. To Keep an Open Mind
Masters, M. F., & Albright, R. R. (2002).  The complete guide to conflict resolution in the workplace. New York: AMACOM.
"Emotional Intelligence and Conflict Resolution: Implications for Human Resource Development ."  Advances in Developing Human Resources  . N.p., n.d. Web. 7 Mar. 2013. <http://adh.sagepub.com/content/4/1/62.
"Conflict Resolution in the Culturally Diverse Workplace: Some Data from Hong Kong Employees – Chan – 2003 – Applied Psychology – Wiley Online Library."  Wiley Online Library . N.p., n.d. Web. 7 Mar. 2013. <http://onlinelibrary.wiley.com/doi/10.1111/1464-0597.00143/full>.
Stuck with your Essay?
Get in touch with one of our experts for instant help!
Minority Opinion: State of Missouri, Appellant, vs. Tyler G. Mcneely, Respondent, Essay Example
Telecommunication Policy, Term Paper Example
Time is precious
don't waste it!
Plagiarism-free guarantee
Privacy guarantee
Secure checkout
Money back guarantee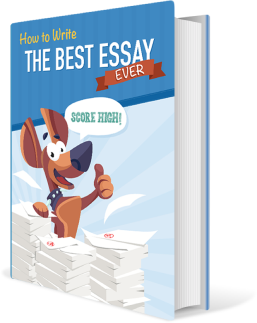 Related Essay Samples & Examples
Voting as a civic responsibility, essay example.
Pages: 1
Words: 287
Utilitarianism and Its Applications, Essay Example
Words: 356
The Age-Related Changes of the Older Person, Essay Example
Pages: 2
Words: 448
The Problems ESOL Teachers Face, Essay Example
Pages: 8
Words: 2293
Should English Be the Primary Language? Essay Example
Pages: 4
Words: 999
The Term "Social Construction of Reality", Essay Example
Words: 371
Have a language expert improve your writing
Run a free plagiarism check in 10 minutes, generate accurate citations for free.
Knowledge Base
How to conclude an essay | Interactive example
How to Conclude an Essay | Interactive Example
Published on January 24, 2019 by Shona McCombes . Revised on July 23, 2023.
The conclusion is the final paragraph of your essay . A strong conclusion aims to:
Tie together the essay's main points
Show why your argument matters
Leave the reader with a strong impression
Your conclusion should give a sense of closure and completion to your argument, but also show what new questions or possibilities it has opened up.
This conclusion is taken from our annotated essay example , which discusses the history of the Braille system. Hover over each part to see why it's effective.
Braille paved the way for dramatic cultural changes in the way blind people were treated and the opportunities available to them. Louis Braille's innovation was to reimagine existing reading systems from a blind perspective, and the success of this invention required sighted teachers to adapt to their students' reality instead of the other way around. In this sense, Braille helped drive broader social changes in the status of blindness. New accessibility tools provide practical advantages to those who need them, but they can also change the perspectives and attitudes of those who do not.
Table of contents
Step 1: return to your thesis, step 2: review your main points, step 3: show why it matters, what shouldn't go in the conclusion, more examples of essay conclusions, other interesting articles, frequently asked questions about writing an essay conclusion.
To begin your conclusion, signal that the essay is coming to an end by returning to your overall argument.
Don't just repeat your thesis statement —instead, try to rephrase your argument in a way that shows how it has been developed since the introduction.
Receive feedback on language, structure, and formatting
Professional editors proofread and edit your paper by focusing on:
Academic style
Vague sentences
Style consistency
See an example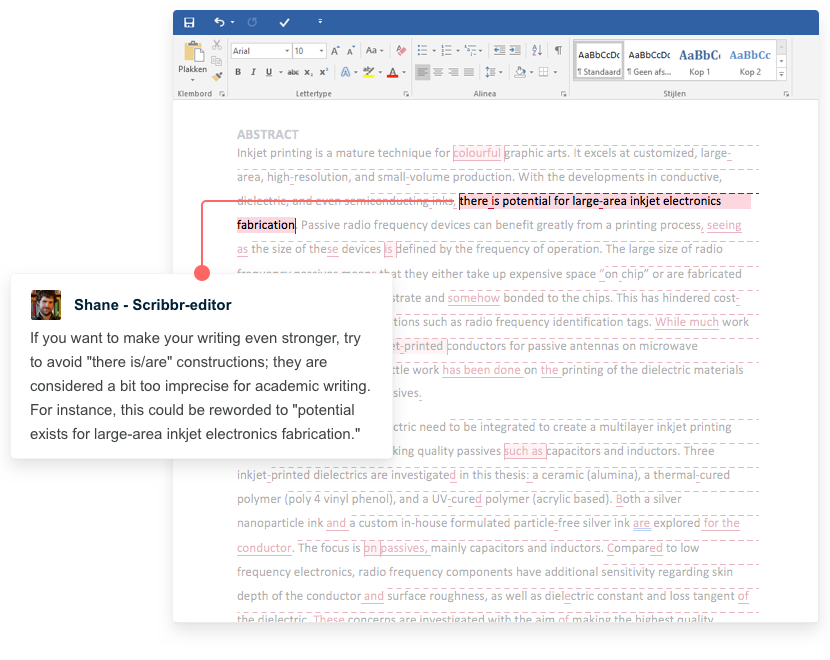 Next, remind the reader of the main points that you used to support your argument.
Avoid simply summarizing each paragraph or repeating each point in order; try to bring your points together in a way that makes the connections between them clear. The conclusion is your final chance to show how all the paragraphs of your essay add up to a coherent whole.
To wrap up your conclusion, zoom out to a broader view of the topic and consider the implications of your argument. For example:
Does it contribute a new understanding of your topic?
Does it raise new questions for future study?
Does it lead to practical suggestions or predictions?
Can it be applied to different contexts?
Can it be connected to a broader debate or theme?
Whatever your essay is about, the conclusion should aim to emphasize the significance of your argument, whether that's within your academic subject or in the wider world.
Try to end with a strong, decisive sentence, leaving the reader with a lingering sense of interest in your topic.
The easiest way to improve your conclusion is to eliminate these common mistakes.
Don't include new evidence
Any evidence or analysis that is essential to supporting your thesis statement should appear in the main body of the essay.
The conclusion might include minor pieces of new information—for example, a sentence or two discussing broader implications, or a quotation that nicely summarizes your central point. But it shouldn't introduce any major new sources or ideas that need further explanation to understand.
Don't use "concluding phrases"
Avoid using obvious stock phrases to tell the reader what you're doing:
"In conclusion…"
"To sum up…"
These phrases aren't forbidden, but they can make your writing sound weak. By returning to your main argument, it will quickly become clear that you are concluding the essay—you shouldn't have to spell it out.
Don't undermine your argument
Avoid using apologetic phrases that sound uncertain or confused:
"This is just one approach among many."
"There are good arguments on both sides of this issue."
"There is no clear answer to this problem."
Even if your essay has explored different points of view, your own position should be clear. There may be many possible approaches to the topic, but you want to leave the reader convinced that yours is the best one!
Prevent plagiarism. Run a free check.
Argumentative
Literary analysis
This conclusion is taken from an argumentative essay about the internet's impact on education. It acknowledges the opposing arguments while taking a clear, decisive position.
The internet has had a major positive impact on the world of education; occasional pitfalls aside, its value is evident in numerous applications. The future of teaching lies in the possibilities the internet opens up for communication, research, and interactivity. As the popularity of distance learning shows, students value the flexibility and accessibility offered by digital education, and educators should fully embrace these advantages. The internet's dangers, real and imaginary, have been documented exhaustively by skeptics, but the internet is here to stay; it is time to focus seriously on its potential for good.
This conclusion is taken from a short expository essay that explains the invention of the printing press and its effects on European society. It focuses on giving a clear, concise overview of what was covered in the essay.
The invention of the printing press was important not only in terms of its immediate cultural and economic effects, but also in terms of its major impact on politics and religion across Europe. In the century following the invention of the printing press, the relatively stationary intellectual atmosphere of the Middle Ages gave way to the social upheavals of the Reformation and the Renaissance. A single technological innovation had contributed to the total reshaping of the continent.
This conclusion is taken from a literary analysis essay about Mary Shelley's Frankenstein . It summarizes what the essay's analysis achieved and emphasizes its originality.
By tracing the depiction of Frankenstein through the novel's three volumes, I have demonstrated how the narrative structure shifts our perception of the character. While the Frankenstein of the first volume is depicted as having innocent intentions, the second and third volumes—first in the creature's accusatory voice, and then in his own voice—increasingly undermine him, causing him to appear alternately ridiculous and vindictive. Far from the one-dimensional villain he is often taken to be, the character of Frankenstein is compelling because of the dynamic narrative frame in which he is placed. In this frame, Frankenstein's narrative self-presentation responds to the images of him we see from others' perspectives. This conclusion sheds new light on the novel, foregrounding Shelley's unique layering of narrative perspectives and its importance for the depiction of character.
If you want to know more about AI tools , college essays , or fallacies make sure to check out some of our other articles with explanations and examples or go directly to our tools!
Ad hominem fallacy
Post hoc fallacy
Appeal to authority fallacy
False cause fallacy
Sunk cost fallacy
College essays
Choosing Essay Topic
Write a College Essay
Write a Diversity Essay
College Essay Format & Structure
Comparing and Contrasting in an Essay
 (AI) Tools
Grammar Checker
Paraphrasing Tool
Text Summarizer
AI Detector
Plagiarism Checker
Citation Generator
Your essay's conclusion should contain:
A rephrased version of your overall thesis
A brief review of the key points you made in the main body
An indication of why your argument matters
The conclusion may also reflect on the broader implications of your argument, showing how your ideas could applied to other contexts or debates.
For a stronger conclusion paragraph, avoid including:
Important evidence or analysis that wasn't mentioned in the main body
Generic concluding phrases (e.g. "In conclusion…")
Weak statements that undermine your argument (e.g. "There are good points on both sides of this issue.")
Your conclusion should leave the reader with a strong, decisive impression of your work.
The conclusion paragraph of an essay is usually shorter than the introduction . As a rule, it shouldn't take up more than 10–15% of the text.
Cite this Scribbr article
If you want to cite this source, you can copy and paste the citation or click the "Cite this Scribbr article" button to automatically add the citation to our free Citation Generator.
McCombes, S. (2023, July 23). How to Conclude an Essay | Interactive Example. Scribbr. Retrieved November 9, 2023, from https://www.scribbr.com/academic-essay/conclusion/
Is this article helpful?
Shona McCombes
Other students also liked, how to write an essay introduction | 4 steps & examples, how to write a thesis statement | 4 steps & examples, example of a great essay | explanations, tips & tricks, what is your plagiarism score.
We use cookies to enhance our website for you. Proceed if you agree to this policy or learn more about it.
Essay Database >
Essay Examples >
Essays Topics >
Essay on Conflict
Conflicts Essay Example
Type of paper: Essay
Topic: Conflict , Management , Workplace , Leadership , Society , Organization , Employee , Teamwork
Words: 1250
Published: 03/16/2021
ORDER PAPER LIKE THIS
Arguably, not every society in the world can avoid conflict. In fact, conflict is part of human nature. Conflict among organizations and individuals is an unavoidable aspect of daily life. Many scholars assert that conflict is inevitable. Perhaps, understanding how it escalates and starts entails progressive strategy in using it to the advantage of those concerned. Conflict refers to a situation in which groups and people think, or have incompatible goals and objectives. Conflict is a wide concept, but many people belief only violence and war is conflict. However, conflict takes place in all levels of society and in all situations. Generally, organizations, individuals and people experience various types of conflicts every day (Philips, 2007).
As a matter of fact, conflict escalation is a steady regression from immature and mature level of various emotional developments. Certainly, the psychological course develops from one step to another. Conflict escalates in various stages, and each stage has various characteristics. Some conflict escalates for a good course; good relationship face at times conflict. In most case, parties look for solutions cooperatively and objectively. Furthermore, ways that conflict escalates include complaints, passive resistance, active resistance, assaultive, as well as use of lethal force (Wandberg, 2005).
Undeniably, the organization of society is in a way that it has both root causes and factors that may escalate conflicts. Unjust and unequal treatment of individuals in the community could lead to conflicting situations. For example, if leadership and opportunities in the nation do not represent the members of the entire society (Philips, 2007). Other scholars assert that, conflict is as a result of arithmetical progression of resource supply and geometrical progression in population increase. Due to imbalance in population and resource allocation, individuals will struggle to survive leading to conflict.
Conversably, individual differences in society cause conflict. As a matter of fact, people in society are different in nature and have variation on issues such as ideas, aspirations, attitudes, as well as interest. Therefore, this difference puts them in a situation that they cannot accommodate each other, leading to conflict. Additionally, cultural issues could tremendous cause conflicting situations (O'Rourke & Collins, 2008). Culture differ from one community to another, this variation sometimes causes tension. Among these communities, there are various interests among individuals, making conflict inevitable.
Social change is part of societal growth and progress. Nevertheless, the rate in which social change escalates may lead to the uprising of conflict. In the 21st century, there are various conflicting scenarios between the old norms and the new generations. Conflict expresses a state of social disequilibrium among the parties. Other core causes of conflict include, political discrimination, identity and ethnic affiliation, economic issues, as well, as modernization.
Addressing conflict in society is very important. In fact, addressing conflict is crucial in achieving enhancing productivity, as well as organizational effectiveness. In society, most individuals and organizations suffer from chronic patters of conflicts that have never been resolved. This may cause dysfunction among the conflicting parties. Hence, addressing conflicts resolves issues and ensure that there is normal functioning in the society. Generally, addressing conflict is crucial because it increases productivity, reduces costs, increase collaboration, as well as bringing satisfaction (Wandberg, 2005).
The existence of conflict in an organization, among individuals, and in the government is not a bad thing. Certainly, when conflict is resolved effectively it leads to development and growth at professional and personal level. Nevertheless, effective resolution of conflict creates a difference between negative and positive outcomes. When conflict is resolved effectively, it leads to positive impacts; hence, it justifies on the occurrence of the conflict (Philips, 2007). Effective conflict resolution leads to unbelievable benefits such as increased understanding, group cohesion, and improvement in self-knowledge. The strategies used to effectively resolve conflict, expands the awareness of people on issues, strengthening of bonds, prevent fights, as well as providing them with insights on how to achieve cooperate and personal objectives.
Whether your inquiries are ' write my essay free ' or i wanna 'edit my paper', please address WowEssays and we will help!
However, poor handling of conflict could lead to a negative outcome. In fact, conflicting objectives may promptly turn to be organizational and personal dislikes. The teamwork among the parties is broken, talent wasted, as well as tremendous decrease in production. Individuals in society should understand and appreciate the existence of competition, and uniqueness. Perhaps, these will lead to collaboration, accommodation and compromising of situation (O'Rourke & Collins, 2008).
In society today, there are various incidences of conflict. In fact, the incident objectively observed demonstrated various aspects of conflict, which include causes, parties' reactions, as well as strategies to resolve it. The incident took place between management and the employees over working conditions and remunerations. The situation in the workplace was very critical. As a matter of fact, there were few conflict cowards in the group. Every individual wanted his or her views to be heard and considered. The entire group of employees were united in airing their views; many of them were furious because they had addressed their problem to the management team, but their problems were not solved.
The conflicts in the workplace were caused by various reasons. The management team and the employees differed in addressing priorities; the management placed higher priorities to the progress of the company more than the priorities of the m employees. Additionally, the methods of promotions and awarding process in the company were not equally carried out. Therefore, it developed a lot of tension among the employees and the management team. Moreover, the conflicting groups complained of various organizational issues, which in one way or another escalated conflicts. The organizational factors included budget, management, long working hours, leadership. Adherence to core values, disagreements, as well as financial problems. Other core issues that were observable were poor communications, differences in interests, and personality clashes (Wandberg, 2005).
The main parties on the workplace conflict focused in resolving the conflict through communication. The management team elaborated on improving various organizational practices. Perhaps, they established the cause of the problem and established subordinate goals, minimized authorities of management as well as improving policies. The tension among the parties was very high, but the few individuals who were against negative conflicts acted and tried to make the parties reach a consensus. Furthermore, the organization made changes on human resource department that will focus on analyzing internal problems. Ultimately, the remuneration agreement was arrived at.
Undeniably, the deals made during conflict resolution process eased the tension, and the parties came to a compromising position. Despite the efforts, others were still emotional and could not accept some terms. As a matter of fact, it is very difficult to convince everyone in a conflict situation. The employees and management have different priorities, personalities as well as interests O'Rourke, J & Collins, S. (2008). The ultimate decision that was focused on was to involve the employees in setting the appropriate remuneration percentage, which will affect the company and employees equally. The most important strategy in making the entire decisions was to reduce tension and encourage communication. The cost of conflict should not outweigh the entire progress of the organization; hence, management team should focus on preventing conflict to escalate further. Conflict is part of human life and should always be handled with great care.
O'Rourke, J & Collins, S. (2008). Managing Conflict and Workplace Relationship. London: John Wiley & Sons.
Philips, G. (2007). The Conflict. New Jersey: Echo Press. Wandberg, R. (2005). Conflict Resolution: Communication, Cooperation, Compromise. New York: Wadsworth.

Cite this page
Share with friends using:
Removal Request

Finished papers: 782
This paper is created by writer with
ID 286534807
If you want your paper to be:
Well-researched, fact-checked, and accurate
Original, fresh, based on current data
Eloquently written and immaculately formatted
275 words = 1 page double-spaced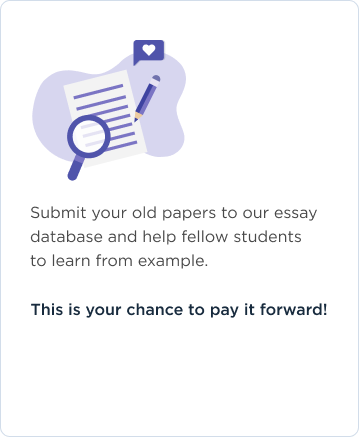 Get your papers done by pros!
Other Pages
Oscar schindler essays, the lion essays, montrose essays, trespasser essays, bell canada essays, price reduction essays, free essay on statistics project, free types of colonialism research paper sample, free social behaviorist highlights report example, free essay on a rare view of polar bears, free elasticity and revenue essay sample.
Password recovery email has been sent to [email protected]
Use your new password to log in
You are not register!
By clicking Register, you agree to our Terms of Service and that you have read our Privacy Policy .
Now you can download documents directly to your device!
Check your email! An email with your password has already been sent to you! Now you can download documents directly to your device.
or Use the QR code to Save this Paper to Your Phone
The sample is NOT original!
Short on a deadline?
Don't waste time. Get help with 11% off using code - GETWOWED
No, thanks! I'm fine with missing my deadline

The Politics of Drugs pp 289–328 Cite as
Conclusion: Conflict Resolution?
Susanne MacGregor 2  
First Online: 23 July 2017
692 Accesses
This chapter draws together the arguments of previous chapters, showing how ideas, interests and institutions interconnect and the ways in which evidence and reasoning can contribute. It looks at the current international situation regarding the debate on drugs policy. It considers key issues for British discussion on drugs today, such as drug-related deaths and NPS. The chapter discusses the potential for progressive reform in Britain and reviews proposals to place public health and wellbeing at centre. This chapter concludes that to make progress we will need to improve the way issues are debated and, in devising policies, we will need to recognise the links between drugs, culture and other social needs.
Policy debates
Public health
This is a preview of subscription content, access via your institution .
Buying options
Available as PDF
Read on any device
Instant download
Own it forever
Available as EPUB and PDF
Compact, lightweight edition
Dispatched in 3 to 5 business days
Free shipping worldwide - see info
Durable hardcover edition
Tax calculation will be finalised at checkout
Purchases are for personal use only
ACMD (2012) Recovery from drug and alcohol dependence: an overview of the evidence. London, ACMD.
Google Scholar  
APPG on Drug Policy Reform (2016) Access to Medicinal Cannabis: meeting patient needs. Inquiry Report. London, APPG for Drug Policy Reform.
L. Barnsdale, R. Gordon and A. McCauley (2015) The National Drug-Related Deaths Database (Scotland) Report: Analysis of Deaths occurring in 2013. Edinburgh, National Services Scotland.
V. Berridge and A. Mold (2016) 'Regulation and culture: learning from the history of smoking and alcohol'. In: All Party Parliamentary Health Group and The Health Foundation, A Healthier Life For All: The Case for Cross-Government Action. London, APPG for Health.
D. Bewley-Taylor and M Jelsma (2012) The UN drug control conventions: The Limits of Latitude. Series on Legislative Reform of Drug Policies. Amsterdam, Transnational Institute.
M. Bryan, E. D. Bono and S. Pudney (2012) Licensing and regulation of the cannabis market in England and Wales: Towards a cost-benefit analysis. Colchester Essex, Institute for Social and Economic Research, University of Essex.
DrugScope (2015) Drug-related deaths summit 2015. London, DrugScope.
Health Committee (2016) Public Health post-2013. London, House of Commons.
Home Office (2016) Modern Crime Prevention Strategy. London, Home Office.
Liberal Democrat Expert Panel (2016) A framework for a regulated market for cannabis in the UK: Recommendations from an expert panel. London, Liberal Democrats.
C. Lloyd (2010) Sinning and Sinned against: the stigmatisation of problem drug users. London, UKDPC.
N. Morgan (2014) The heroin epidemic of the 1980s and 1990s and its effect on crime trends—then and now. London, Home Office.
OAS Scenario Team (2013) Scenarios for the Drug Problem in the Americas 2013–2025. Washington, OAS.
ONS (2016) Deaths related to drug poisoning in England and Wales: 2015 registrations. Statistical Bulletin. ONS.
PHE (2015) The international evidence on the prevention of drug and alcohol use. Summary and examples of implementation in England. London, PHE.
PHE (2016) Understanding and preventing drug-related deaths. The report of a national expert working group to investigate drug-related deaths in England. London, Public Health England.
Recovery Orientated Drug Treatment Expert Group (RODTEG) (2012) Medications in Recovery: Re-Orientating Drug Dependence Treatment. London, NTA.
P. Reuter (2011) Options for regulating new psychoactive drugs: a review of recent experiences. London, UK Drug Policy Commission.
RSPH (2016) Taking a New Line on Drugs. London, RSPH.
H. Shapiro (2016) NPS Come of Age: A UK overview. London, DrugWise.
UNDP (2015) Perspectives on the Development Dimensions of Drug Control Policy. New York, United Nations.
UNODC (2016) World Drug Report. New York: UN.
Books and Articles
P. Andreas and E. Nadelmann (2006) Policing the Globe: criminalisation and crime control in international relations. Oxford, Oxford University Press.
T. Babor, J. Caulkins, G. Edwards, B. Fischer, D. Foxcroft, K. Humphreys, I. Obot, J. Rehm, P. Reuter, R. Room, I. Rossow and J. Strang (2010) Drug Policy and the Public Good. Oxford, Oxford University Press.
S. Beckerleg (2011) 'Idle and disorderly' khat users in western Uganda'. Drugs: Education, Prevention and Policy, 17, 303–314.
V. Berridge (2016) Public Health: a very short introduction. Oxford, Oxford University Press.
D. Best (2012) Addiction Recovery: A movement for social change and personal growth in the UK. Brighton, Pavilion Publishing.
D. R. Bewley-Taylor (2012) International Drug Control: consensus fractured. Cambridge, Cambridge University Press.
M. Castells (1996) The Rise of the Network Society. Oxford, Blackwell.
R. Coomber and N. South (eds.) (2004) Drug Use and Cultural Contexts 'Beyond the West'. London, Free Association Books.
D. T. Courtwright (2005) 'Mr. ATOD's Wild Ride: What Do Alcohol, Tobacco, and Other Drugs Have in Common?' The Social History of Alcohol and Drugs, 20, 105–140.
D. Courtwright, H. Joseph and D. de Jarlais (2012) Addicts Who Survived., Knoxville, University of Tennessee Press.
R. Freedman and S. Sturdy (eds.) (2014) Knowledge in Policy: embodied, inscribed, enacted. Bristol, The Policy Press.
A. Goodman (2013) Social Work with Drug, Alcohol and Substance Misusers. London, Sage.
W. Hall (2016) 'What has research over the past two decades revealed about the adverse health effects of recreational cannabis use?' Addiction, monograph. doi: 10.1111/add.12703 .
M. Hough (2001) 'Balancing public health and criminal justice interventions'. International Journal of Drug Policy, 12, 429–433.
P. Keefer and N. Loayza (eds.) (2010) Innocent Bystanders. Developing Countries and the War on Drugs. London, Palgrave Macmillan and The World Bank.
A. Klein (2008) Drugs and the World. London, Reaktion.
S. Lenton (2014) 'New regulated markets for recreational cannabis: public health or private profit?' Addiction, 109, 352–359.
R. MacCoun and P. Reuter (2002) 'The varieties of drug control at the dawn of the Twenty First Century: preface.' The Annals of the American Academy of Political and Social Science, 582, 7–14.
D. Mansfield (1999) 'Alternative Development: the modern thrust of supply-side policy'. Bulletin on Narcotics, L1, 19–43.
D. Mansfield and C. Sage (1998) 'Drug Crop Producing Countries: a development perspective' In R. Coomber (ed.) The Control of Drugs and Drug Users. Amsterdam, Harwood.
J. Rehm, R. Room and P. Anderson (2016). 'Conclusions' In P. Anderson, J. Rehm and R. Room (eds.) The Impact of Addictive Substances and Behaviours on Individual and Societal Wellbeing. Oxford, Oxford University Press.
P. Reuter (2014) 'The difficulty of restricting promotion of legalised marijuana in the United States'. Addiction, 109, 352–359.
P. Reuter and B. Pardo (2016) 'Can new psychoactive substances by regulated effectively? An assessment of the British Psychoactive Substances Bill'. Addiction, doi: 10.1111/add.13439 .
R Room (2011) 'Addiction and personal responsibility as solutions to the contradictions of neoliberal consumerism'. Critical Public Health, 21, 141–151.
R. Room (2013) 'Legalizing a market for cannabis for pleasure: Colorado, Washington, Uruguay and beyond'. Addiction, 109, 345–351.
T. Seddon (2016) 'Inventing Drugs: A Genealogy of a Regulatory Concept.' Journal of Law and Society, 43, 393–415.
A. Stevens (2007) 'When two dark figures collide: Evidence and discourse on drug-related crime'. Critical Social Policy, 27, 77–99.
L Stoll and P. Anderson (2016) 'Wellbeing as a framework for understanding addictive substances' In: P Anderson, J. Rehm and R. Room (eds.) The Impact of Addictive Substances and Behaviours on Individual and Societal Wellbeing. Oxford, Oxford University Press.
S. Taylor, V. Berridge and A. Mold (2016) 'WHO expert committees and key concepts for drugs, alcohol and tobacco 1949–2013'. In: M. Hellman, V. Berridge, K. Duke and A. Mold (eds.) Concepts of Addictive Substances and Behaviours across Time and Place. Oxford, Oxford University Press.
A. Uchtenhagen (2014) 'Some critical issues in cannabis policy reform.' Addiction, 109, 352–359.
W. L. White and L. Mojer-Torres (2010) Recovery-oriented methadone maintenance. Chicago, Great Lakes Addiction Technology Transfer Center, the Philadelphia Department of Behavioral Health and Mental Retardation Services, and the Northeast Addiction Technology Transfer Center.
Download references
Author information
Authors and affiliations.
Faculty of Public Health and Policy, London School of Hygiene and Tropical Medicine, London, UK
Susanne MacGregor
You can also search for this author in PubMed   Google Scholar
Corresponding author
Correspondence to Susanne MacGregor .
Copyright information
© 2017 The Author(s)
About this chapter
Cite this chapter.
MacGregor, S. (2017). Conclusion: Conflict Resolution?. In: The Politics of Drugs. Palgrave Macmillan, London. https://doi.org/10.1057/978-1-137-49682-9_9
Download citation
DOI : https://doi.org/10.1057/978-1-137-49682-9_9
Published : 23 July 2017
Publisher Name : Palgrave Macmillan, London
Print ISBN : 978-1-137-49681-2
Online ISBN : 978-1-137-49682-9
eBook Packages : Social Sciences Social Sciences (R0)
Share this chapter
Anyone you share the following link with will be able to read this content:
Sorry, a shareable link is not currently available for this article.
Provided by the Springer Nature SharedIt content-sharing initiative
Find a journal
Publish with us
Home — Essay Samples — Sociology — Interpersonal Relationship — Conflict Resolution

Essays on Conflict Resolution
Personal negotiation experience: role of emotions in negotiation, genogram and other tools to use in the family art therapy, made-to-order essay as fast as you need it.
Each essay is customized to cater to your unique preferences
+ experts online
Personal Negotiation Experience: Strategies and Concession Making
Conflicts and conflict resolution in the workplace, analysis of strategies of conflict resolution from personal experience, conflict resolution, let us write you an essay from scratch.
450+ experts on 30 subjects ready to help
Custom essay delivered in as few as 3 hours
Taking Action - a Superior Way to Solve Conflict
Case study of conflict between management and their employees in a child care center, review of the process of reconciliation and its importance, review of communities relations in africa and a conflict resolution methods, get a personalized essay in under 3 hours.
Expert-written essays crafted with your exact needs in mind
South Sudan Conflict Resolution
Intergenerational nursing conflicts and strategies to overcome them, an overview of negotiation as a solution to a conflict, the role of facilitators in management strategies in conflict resolution and strategic management, hostilities chasing in san jacinto, masbate, workplace conflict in the us and brazil: analysis of cultural differences, exploring how conflict leads to transformation, relevant topics.
Interpersonal Communication
Effective Communication
Social Justice
Effects of Social Media
American Identity
Personal Identity
Globalization
By clicking "Check Writers' Offers", you agree to our terms of service and privacy policy . We'll occasionally send you promo and account related email
No need to pay just yet!
We use cookies to personalyze your web-site experience. By continuing we'll assume you board with our cookie policy .
Instructions Followed To The Letter
Deadlines Met At Every Stage
Unique And Plagiarism Free
Managing Conflict Situations in Nursing Report (Assessment)
Defining and describing conflict, impact of conflicts, conflict management strategies, compromising, collaboration.
Unfortunately, conflict situations happen often in different life spheres, and a working environment is not an exception. There are many reasons for these situations to occur, but the most important thing here is to know how to handle them. The fact is that no team can work without conflicts; that is why particular strategies should be developed and applied. As for a nursing context, it is of crucial significance to master conflict management because only cohesive teams can perform their duties properly and effectively. Thus, one should understand the term conflict, its impact on the GRN's experience, and the best strategies to manage conflict situations.
Conflicts are severe issues that can have many negative consequences for all their parties. According to Baddar, Salem, and Villagracia (2016), conflicts are inevitable issues of a complicated character in a nursing environment. Even though these situations are negative by themselves, they can have positive consequences, but only if they are adequately managed (Lahana, Tsaras, Kalaitzidou, Kaitelidou, & Sarafis, 2017). There are many examples of intra-professional conflict situations that may occur for GRNs. Berry, Gillespie, Fisher, Gormley, and Haynes (2016) mention that workplace bullying is the most common conflict between experienced and novice members of staff. Communicative problems can be another example of such conflict situations (Hezaveh, Rafii, & Seyedfatemi, 2014). Furthermore, Bajwa et al. (2019) argue that poor relationships among registered nurses can be the most common example of conflicts. Thus, intra-professional conflict situations are severe issues that can manifest themselves through various cases, affecting different working and personal aspects for Graduate Registered Nurses.
Since conflict situations are inevitable, it is necessary to identify how they can influence nursing teams and the GRN's experiences. According to Hofler and Thomas (2016), these conflicts can affect the quality of care provided, which is harmful to patients. Budin, Brewer, Chao, and Koyner (2013) state that regular conflicts make stress and anxiety appear within nursing teams. These are the first signs of dangerous problems that can develop further. The existing stressful environment can make GRNs desire to leave their positions or work entirely, which makes it difficult for them to perform their duties properly (Cheng, Tsai, Chang, & Liou, 2014). If conflicts are quite often, even the most obedient GRNs become uncivil to their colleagues (Mellor & Gregoric, 2016). That is why it is of crucial significance for healthcare organizations to address the issue of conflicts and provide registered nurses with emotional support (Ebrahimi, Hassankhani, Negarandeh, Gillespie, & Azizi, 2016). Thus, any conflict situation can have a severe impact on beginning registered nurses.
Since intra-professional conflicts are common phenomena and their consequences can be quite harmful to everyone, particular strategies can help registered nurses deal with these situations. On the one hand, it is necessary to teach future registered nurses how to handle conflicts when they are students (Clark, Ahten, & Macy 2013; Rush, Adamack, Gordon, & Janke, 2014). Besides, Clark, Ahten, and Macy (2014) emphasize that particular attention should be paid to nursing students who are nearing their graduation. Those GRNs who have learned this ability show a bit better results in handling conflicts. On the other hand, it is impossible to overestimate the meaning of effective conflict management strategies.
A conflict management style of compromise is one of the best ways of dealing with unpleasant situations (Leksell, Gardulf, Nilsson, & Lepp, 2015). Its main task is to eliminate a cause of conflict for a particular time by offering the other party to the conflict something instead. Implementing this strategy requires that individuals should understand that everyone has their own values together with shared ones, and it is necessary to respect all of them (Chang & Daly, 2015). Hodge and Varndell (2018) point out that this conflict management style can require external assistance from experienced specialists to be used effectively. Furthermore, one should understand that compromising brings opposite consequences for the conflicting parties. Resolving conflict according to this style means a win for one side is a loss for the other one; next time, they switch their roles.
Compromising can be a realistic way of handling conflicts because it offers some benefits to both parties. If a GRN wants to obtain something, they understand that it is necessary to effect a compromise now or then. Even though this conflict management style does not make a problem disappear at all, it helps reduce tension significantly and create a pleasant environment for further cooperation (Theisen & Sandau, 2013). In this case, colleagues learn how to identify and respect each other's needs, which inevitably leads to team cohesion. Thus, a conflict management style of compromise can be a useful variant to resolve slight conflicts.
If nurse-to-nurse conflicts are of a large scale, compromising will not help solve them effectively. In this case, it is necessary to use a collaborative conflict management style that is said to be one of the most useful variants (Lahana et al., 2017). This strategy means that the conflicting sides should find some touchpoints that will make them work together on solving the conflict. For this, one should be able to convince and persuade others. That is why this management style can be used by those GRNs who have perfect communication skills (Mellor, Gregoric, & Gillham, 2017; Sparacino, 2016). The fact is that this long-term plan can be implemented only through skillful conversations.
Thus, a collaborative conflict management strategy is one of the best means to facilitate problem resolution and build team cohesion in the clinical setting. The fact is that meaningful collaboration is the most crucial phenomenon for creating a working and effective environment among registered nurses, both graduate and experienced ones (El Haddad, Moxham, & Broadbent, 2017). That is why individuals should do their best to solve conflicts through collaboration. In addition to that, using this conflict management strategy teaches nurses how to be leaders. The point is that it is necessary to have some leadership qualities to initiate and implement a process of resolving a problem (Cherry & Jacob, 2018). As GRNs keep on applying this strategy, their leadership level increases in the eyes of others. It can result in the fact that a nurse will earn authority from both their colleagues and senior staff members. Thus, this conflict management plan seems to be useful for everyone.
Conflict situations are said to be inevitable phenomena when it comes to relationships among individuals. As for graduate registered nurses, they can witness different kinds of intra-personal conflicts in a clinical environment. Besides, these unpleasant situations can negatively influence both individuals' experiences and even a whole nursing team. That is why every separate nurse should be familiar with various conflict management strategies and know which are the most helpful. Thus, the strategies of compromise and collaboration are considered the most effective. Even though it is not impossible to live and work without conflicts, the management strategies above can help minimize their negative effect significantly.
Baddar, F., Salem, O., & Villagracia, H. N. (2016). Conflict resolution strategies of nurses in a selected government tertiary hospital in the Kingdom of Saudi Arabia. Journal of Nursing Education and Practice, 6 (5), 91-99.
Bajwa, N. M., Bochatay, N., Muller-Juge, V., Cullati, S., Blondon, K. S., Perron, N. J., … Nendaz, M. R. (2019). Intra versus interprofessional conflicts: Implications for conflict management training. Journal of Interprofessional Care, 1-10.
Berry, P. A., Gillespie, G. L., Fisher, B. S., Gormley, D., & Haynes, J. T. (2016). Psychological distress and workplace bullying among registered nurses. OJIN: The Online Journal of Issues in Nursing, 21 (3). doi:10.3912/OJIN.Vol21No03PPT41
Budin, W. C., Brewer, C. S., Chao, Y-Y., & Koyner, C. (2013) Verbal abuse from nurse colleagues and work environment of early career Registered Nurses. Journal of Nursing Scholarship, 45 (3), 308-316.
Chang, E., & Daly, J. (2015). Transitions in nursing: Preparing for professional practice (4th ed.). Chatswood, Australia: Elsevier Health Sciences.
Cheng, C.-Y., Tsai, H.-M., Chang, C.-H., & Liou, S.-R. (2014). New graduate nurses' clinical competence, clinical stress, and intention to leave: A longitudinal study in Taiwan. The Scientific World Journal, 1-9.
Cherry, B., & Jacob, S. R. (2018). Contemporary nursing: Issues, trends, & management (8th ed.). St. Louis, MO: Elsevier Health Sciences.
Clark, C. M., Ahten, S. M., & Macy, R. (2013). Using problem-based learning scenarios to prepare nursing students to address incivility. Clinical Simulation in Nursing, 9 (3), e75-e83.
Clark, C. M., Ahten, S. M., & Macy, R. (2014). Nursing graduates' ability to address incivility: Kirkpatrick's level-3 evaluation. Clinical Simulation in Nursing, 10, 425-431.
Ebrahimi, H., Hassankhani, H., Negarandeh, R., Gillespie, M., & Azizi, A. (2016). Emotional support for new graduated nurses in clinical setting: A qualitative study. Journal of Caring Sciences, 5 (1), 11-21.
El Haddad, M., Moxham, L., & Broadbent, M. (2017). Graduate nurse practice readiness: A conceptual understanding of an age old debate. Collegian, 24 (4), 391-396.
Hezaveh, M. S., Rafii, F., & Seyedfatemi, N. (2014). Novice nurses' experiences of unpreparedness at the beginning of the work. Global Journal of Health Science, 6 (1), 215-222.
Hodge, A. N., & Varndell, W. F. (2018). Professional transitions in nursing: A guide to practice in the Australian healthcare system. Sydney, Australia: Allen & Unwin.
Hofler, L., & Thomas, K. (2016). Transition of new graduate nurses to the workforce: Challenges and solutions in the changing health care environment. North Carolina Medical Journal, 77 (2), 133-136
Lahana, E., Tsaras, K., Kalaitzidou, P. G., Kaitelidou, D., & Sarafis, P. (2017). Conflicts management in public sector nursing. International Journal of Healthcare Management, 1-7.
Leksell, J., Gardulf, A., Nilsson, J., & Lepp, M. (2015). Self-reported conflict management competence among nursing students on the point of graduating and registered nurses with professional experience. Journal of Nursing Education and Practice, 5 (8), 82-89.
Mellor, P., & Gregoric, C. (2016). Ways of being: Preparing nursing students for transition to professional practice. The Journal of Continuing Education in Nursing, 47 (7), 330-340.
Mellor, P., Gregoric, C., & Gillham, D. (2017). Strategies new graduate registered nurses require to care and advocate for themselves: A literature review. Contemporary Nurse: A Journal for the Australian Nursing Profession, 53 (3), 1-31.
Rush, K. L., Adamack, M., Gordon, J., & Janke, R. (2014). New graduate nurse transition programs: Relationships with bullying and access to support. Contemporary Nurse: A Journal for the Australian Nursing Profession, 48, 219-228.
Sparacino, L. L. (2016). Faculty's role in assisting new graduate nurses' adjustment to practice. SAGE Open Nursing, 2, 1-9.
Theisen, J. L., & Sandau, K. E. (2013). Competency of new graduate nurses: A review of their weaknesses and strategies for success. The Journal of Continuing Education in Nursing, 44 (9), 406-414.
Chicago (A-D)
Chicago (N-B)
IvyPanda. (2022, January 16). Managing Conflict Situations in Nursing. https://ivypanda.com/essays/managing-conflict-resolution-for-a-nursing/
"Managing Conflict Situations in Nursing." IvyPanda , 16 Jan. 2022, ivypanda.com/essays/managing-conflict-resolution-for-a-nursing/.
IvyPanda . (2022) 'Managing Conflict Situations in Nursing'. 16 January.
IvyPanda . 2022. "Managing Conflict Situations in Nursing." January 16, 2022. https://ivypanda.com/essays/managing-conflict-resolution-for-a-nursing/.
1. IvyPanda . "Managing Conflict Situations in Nursing." January 16, 2022. https://ivypanda.com/essays/managing-conflict-resolution-for-a-nursing/.
Bibliography
IvyPanda . "Managing Conflict Situations in Nursing." January 16, 2022. https://ivypanda.com/essays/managing-conflict-resolution-for-a-nursing/.
Registered Nurse Building Professional Capacity
Intra and Inter-Agency Coordination in the Healthcare
Intra- and Interdisciplinary Collaborative Practice
Intra-Industry Global Trade and Imperfect Market
The Effect of Home Ownership on Inter-City and Intra-City Labor Mobility
Automotive Industry: Participation in Intra-firm Communities
Teams and Conflict: Triggers and Solutions
Differences Between Practice as an LNP and Registered Nurse
A Case against the Unionization of Registered Nurses in Hospital
Glaucoma - Preventing and Treating
Evidence Synthesis: Searching, Identifying, Analyzing
Health and Health Policy of HIV and AIDS: Physical and Psychological Wellbeing
Connecting Moral Agency and Patient Safety in HCE
Unprofessional Practices in the Medicine
JCAHO Stands: Ensuring Health Care Facilities High Quality