Master the Five-Paragraph Essay
The five-paragraph essay is one of the most common composition assignments out there, whether for high school or college students. It is a classic assignment because it presents an arena in which writers can demonstrate their command of language and punctuation, as well as their logic and rhetorical skills. These skills are useful not only for classroom assignments and college application essays, but even in the business world, as employees have to write memorandums and reports, which draw on the same skills.
Mastering the five-paragraph essay is doable, and here are some tips.
Components of a Good Essay
The five-paragraph essay lives up to its name, because is has five paragraphs, as follows: an introductory paragraph that includes a thesis, three body paragraphs, each which includes support and development, and one concluding paragraph.
Its structure sometimes generates other names for the same essay, including three-tier essay, one-three-one, or a hamburger essay. Whether you are writing a cause-and-effect essay, a persuasive essay, an argumentative essay or a compare-and-contrast essay, you should use this same structure and the following specifics.
Keys to Introductory Paragraphs
Any introductory paragraph contains from three to five sentences and sets up the tone and structure for the whole essay. The first sentence should be a so-called hook sentence and grabs the reader. Examples of hook sentences include a quote, a joke, a rhetorical question or a shocking fact. This is the sentence that will keep your readers reading. Draw them in.
What Makes a Thesis Statement
The last sentence should be your thesis statement, which is the argument you are going to make in the essay. It is the sentence that contains the main point of the essay, or what you are trying to prove. It should be your strongest claim in the whole essay, telling the reader what the paper is about. You should be able to look back at it to keep your argument focused. The other sentences in this paragraph should be general information that links the first sentence and the thesis.
Content of Supporting Paragraphs
Each of the next three paragraphs follows the same general structure of the introductory paragraph. That is, they have one introduction sentence, evidence and arguments in three to five sentences, and a conclusion. Each one of them should define and defend your thesis sentence in the introduction.
The first body paragraph should be dedicated to proving your most powerful point. The second body paragraph can contain your weakest point, because the third body paragraph can, and should, support another strong argument.
Concluding Paragraph Tips
Your concluding paragraph is important, and can be difficult. Ideally, you can begin by restating your thesis. Then you can recall or restate all three to five of your supporting arguments. You should summarize each main point. If you have made similar arguments multiple times, join those together in one sentence.
Essentially, in the concluding or fifth paragraph, you should restate what your preceding paragraphs were about and draw a conclusion. It should answer the question: So what? Even if the answer seems obvious to you, write it down so that your reader can continue to easily follow your thinking process, and hopefully, agree with you.
A Note on Compare and Contrast
Let's look a little more closely at the compare-and-contrast essay, which is a very common assignment. It can be a confusing one due to the terms used. Comparing two items is to show how they are alike. Contrasting two items is to show how they are different. One way to approach this essay is to make a grid for yourself that compares or contrasts two items before you start writing. Then, write about those characteristics. Do not try to write about both. The name of the essay is actually misleading.
Keep these pointers in mind when you need to write a five-paragraph essay, and your end result will be clear in its argument, leading your reader to the right conclusion. Often, that conclusion is to agree with you, and who doesn't like to be right?
Privacy Policy
Terms of Service
© 2023 Ask Media Group, LLC

Choose Your Test
Sat / act prep online guides and tips, complete list: which colleges require act writing.
ACT General Info , ACT Writing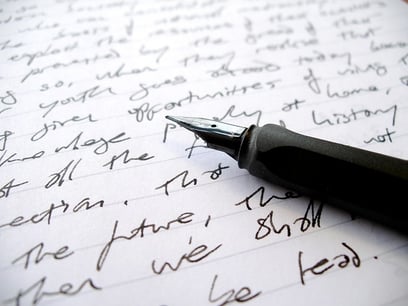 You've just signed up for the ACT. But did you know that there is an optional Writing test for the ACT? More importantly, do you know if your dream schools require or recommend this ACT section?
Check out our regularly updated list of schools to find out if the Writing ACT is worth your time and money. We'll then give you our top tips for acing the ACT Writing section.
What Is the ACT Writing Test?
The ACT Writing test is an optional essay test you can take immediately after the other sections of the ACT. It costs an additional $25 and 40 minutes of your time. It's available to take after the ACT on all national testing dates in the USA .
Keep in mind when deciding to take it or not that you cannot just take the ACT Writing test on its own —you can only take this section after suitably exhausted after taking all the other ACT sections!
The writing test is meant to measure the writing skills you should have learned in your English classes throughout high school. It also claims to be a measure of how you might do in entry-level composition classes in college.
So, what exactly is the test like? First, you'll be given a prompt that tells you about an issue. You will also be presented with three possible points of view on this topic. You then must write an essay on your point of view. You can either borrow and elaborate on one of the ones provided, or offer up a fourth viewpoint. (Sound tough? See this article for some top ACT Essay strategies .)
Your ACT Writing score (which is scored on a scale of 2-12) is not part of your composite ACT score (out of 36), which consists only of your English, Math, Reading, and Science scores. Instead, your essay score is used alongside your English and Reading scores to give you what is called an English Language Arts (ELA) score.
Read our guide for a full breakdown of how the ACT is scored .
Why Do Some Schools Require ACT Writing?
You might be surprised to learn that most schools don't require the ACT Writing test! In recent years many schools that previously required ACT Writing have opted to make the section optional or not even review it at all if students choose to take it. This became especially true after the SAT discontinued its essay section in 2021 .
However, those schools that do require it think they have a pretty good reason to do so. These schools think that your essay score, combined with your English and Reading ACT scores, can help them understand your grasp of English and your ability to produce a sample of writing under pressure.
This is quite a different skill compared to what they see when you submit your personal statement and other essays in your applications. They are assuming that those have been proofread by 50 of your closest friends and family members, and that they have been heavily edited and reviewed for hours on end.
So while your personal statement is more like a heavily photoshopped selfie in flattering lighting, ACT Writing is more like a candid snapshot of your writing abilities.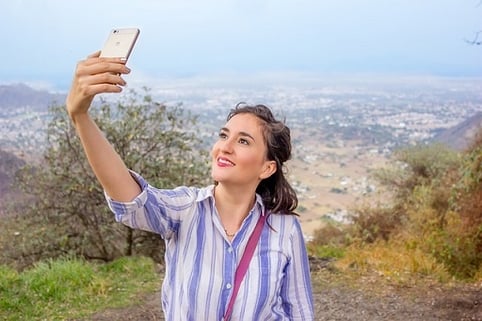 Specifically, these colleges want to get a better idea of your reasoning skills and your ability to defend a point of view. Can you write logically and coherently? Can you use proper sentence structure without Microsoft Word telling you what you've done wrong? The Writing Test is your chance to prove you have all these skills.
Apart from your application, the combined English Language Arts score has another use for many schools. For example, colleges might use your score to help place you in different levels of English classes. So this could potentially save you the trouble of having to take a placement test once you arrive at college in the fall!
What Kind of Colleges Require ACT Writing?
Now then, what colleges actually require ACT Writing? The answer to this question might surprise you! Read on to learn which schools require the Writing section of the ACT—and which don't.
Fact Check: Most Top Schools Don't Require ACT Writing
Perhaps surprisingly, most top-ranked colleges and universities do not require ACT Writing. In recent years, many top schools, including Harvard, Yale, Princeton, Duke, and Brown have stopped requiring the ACT Writing test. Currently, none of the Ivy Leagues require ACT Writing.
Many top public colleges, including the University of Michigan, and University of Texas, have also stopped requiring ACT Writing (and the UC schools have stopped requiring test scores altogether!).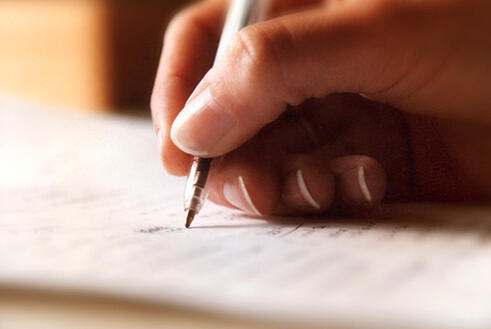 Do Top Journalism, Humanities, and English Programs Require ACT Writing?
Not really. Pepperdine and George Washington University, which are known as great journalism schools , do not require ACT Writing.
Similarly, Georgetown and the College of the Holy Cross in Massachusetts offer great English degrees and do not require the ACT with Writing.
Hamilton College in New York, Washington University in St. Louis, the University of Iowa, and Colorado College all have great writing programs and do not require the Writing ACT.
Several well-known, smaller liberal arts colleges do not require (although they might recommend) the ACT with Writing; these include Amherst, Wellesley, Swarthmore, Bowdoin, Pomona, Haverford, and Davidson College.
Finally, the University of Chicago is great all around for humanities and does not require it.
Do Top Technical/Math/Science Schools Require ACT Writing?
As you might expect, most of the top tech/math/science schools don't require the ACT Writing, including Caltech, MIT and the University of Michigan.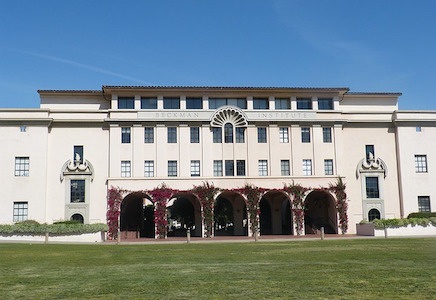 Yes, tech schools also care about your writing ability.
Why Should You Care About ACT Writing?
Below, we list every college that either requires or recommends the ACT Plus Writing.
Keep in mind that although you don't have to take the ACT with Writing (unless you want to apply to a college on the first list below), you still have the option to if you wish.
You can still submit the Writing test to colleges even if they don't require it. By doing this, you allow them to consider your essay along with the rest of your application. Some schools will treat ACT Writing equally important as the other ACT sections, whereas others will give it less weight or not consider it at all. But the bottom line is this: a strong Writing score will often help you out. If you opt to take the test and score well on it, it could be a way to enhance your application and give you an edge!
If you're thinking of taking the ACT Plus Writing, either because you have to or because you just want that extra bright point in your application, it is definitely worth your time to study and practice so that you can master the ACT Essay .
Another point: you might change your mind about what colleges you want to apply to, and that is another reason it's a good idea to take the ACT Plus Writing. If your plans change, you don't want to have to retake the whole ACT just because you didn't think ahead!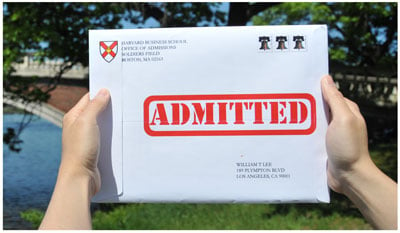 Want to build the best possible college application?
We can help. PrepScholar Admissions is the world's best admissions consulting service. We combine world-class admissions counselors with our data-driven, proprietary admissions strategies . We've overseen thousands of students get into their top choice schools , from state colleges to the Ivy League.
We know what kinds of students colleges want to admit. We want to get you admitted to your dream schools .
Learn more about PrepScholar Admissions to maximize your chance of getting in.
Where are your dream schools on the list?
Full List of Colleges That Require ACT Writing
As of 2022, there are only 6 schools in the US that still require the ACT with Writing (or haven't clarified otherwise):
Martin Luther College (MN)
Soka University of America (CA)
United States Military Academy (West Point) (NY)
University of Mary Hardin-Baylor (TX)
Yellowstone Christian College (MT)
If you apply to any of these schools, you must take the ACT with Writing, otherwise your application won't be considered complete, and it won't be reviewed.
Full List of Colleges That Recommend ACT Writing
While few schools still require the ACT Writing section, it's still recommended for some schools. Note that when a college recommends ACT Writing, they're explicitly stating that a high score on your essay will give a decent boost to your college application and is a piece of information they appreciate seeing from applicants. This is different from schools that simply accept ACT Writing scores.
If a school accepts ACT Writing, that means they'll review your essay score if you take and send it. However, it's not something they're hugely interested in, and it may not have much or any impact on your application, even if your score is particularly high or low.
Recommending ACT Writing means that the college doesn't require it, but that scoring well on it will improve the strength of your application and help you reach equal footing with other applicants who do take it.
Many more schools used to recommend ACT Writing, but with the recent rise in test-optional admissions , as well as the SAT ending its essay section, few schools now explicitly recommend it. Currently, most schools will view your ACT Writing scores if you send them, but it won't at all be an important part of your application.
Currently, six schools specifically state on their website that they recommend taking ACT Writing:
Colorado School of Mines (CO)
Bethune-Cookman University (FL)
Morehouse College (GA)
Molloy College (NY)
You can still get accepted into any of these schools if you don't take ACT Writing, but taking the essay can give your application a boost. If you're concerned about your chances of getting into one of these schools, a high ACT Essay score will give you a bit of an extra edge over the competition.
These policies can change at any time and, additionally, many schools aren't particularly clear how/if they review ACT Writing scores. If there's a school you're particularly interested in, check their admissions page (usually under "standardized test policies" or something similar) to see if they state their policy on ACT Writing. If they don't, a quick email or phone call to the school's admissions office will clear the issue up and help you decide if you should take the ACT Writing section or not.
What's Next?
Now that you know whether you need to take ACT Writing, make sure you do well on it. Learn the prompts that ACT Writing tests, 15 strategies to improve your ACT Writing score , and how to get a 12 on the essay .
Ready to work for a killer ACT English Language Arts Score? Make sure to remind yourself of what's actually tested on ACT English and ACT Reading .
For top strategies for scoring a 36 on ACT English, check out this article .
Don't forget the rest of the test —here are tips for getting a perfect ACT score, by a 36 full scorer .
Want to improve your ACT score by 4 points?
Check out our best-in-class online ACT prep program. We guarantee your money back if you don't improve your ACT score by 4 points or more.
Our program is entirely online, and it customizes your prep program to your strengths and weaknesses. We also have expert instructors who can grade every one of your practice ACT essays, giving feedback on how to improve your score.
Check out our 5-day free trial:
Mary Ann holds a BA in Classics and Russian from the University of Notre Dame, and an MA from University College London. She has years of tutoring experience and is also passionate about travel and learning languages.
Student and Parent Forum
Our new student and parent forum, at ExpertHub.PrepScholar.com , allow you to interact with your peers and the PrepScholar staff. See how other students and parents are navigating high school, college, and the college admissions process. Ask questions; get answers.
Ask a Question Below
Have any questions about this article or other topics? Ask below and we'll reply!
Improve With Our Famous Guides
The 5 Strategies You Must Be Using to Improve 160+ SAT Points
How to Get a Perfect 1600, by a Perfect Scorer
Series: How to Get 800 on Each SAT Section:
Score 800 on SAT Math
Score 800 on SAT Reading
Score 800 on SAT Writing
Series: How to Get to 600 on Each SAT Section:
Score 600 on SAT Math
Score 600 on SAT Reading
Score 600 on SAT Writing
Free Complete Official SAT Practice Tests
What SAT Target Score Should You Be Aiming For?
15 Strategies to Improve Your SAT Essay
The 5 Strategies You Must Be Using to Improve 4+ ACT Points
How to Get a Perfect 36 ACT, by a Perfect Scorer
Series: How to Get 36 on Each ACT Section:
36 on ACT English
36 on ACT Math
36 on ACT Reading
36 on ACT Science
Series: How to Get to 24 on Each ACT Section:
24 on ACT English
24 on ACT Math
24 on ACT Reading
24 on ACT Science
What ACT target score should you be aiming for?
ACT Vocabulary You Must Know
ACT Writing: 15 Tips to Raise Your Essay Score
How to Get Into Harvard and the Ivy League
How to Get a Perfect 4.0 GPA
How to Write an Amazing College Essay
What Exactly Are Colleges Looking For?
Is the ACT easier than the SAT? A Comprehensive Guide
Should you retake your SAT or ACT?
When should you take the SAT or ACT?
Stay Informed
Get the latest articles and test prep tips!
Looking for Graduate School Test Prep?
Check out our top-rated graduate blogs here:
GRE Online Prep Blog
GMAT Online Prep Blog
TOEFL Online Prep Blog
Holly R. "I am absolutely overjoyed and cannot thank you enough for helping me!"
Colleges That Require ACT Writing | Which Schools Require ACT Writing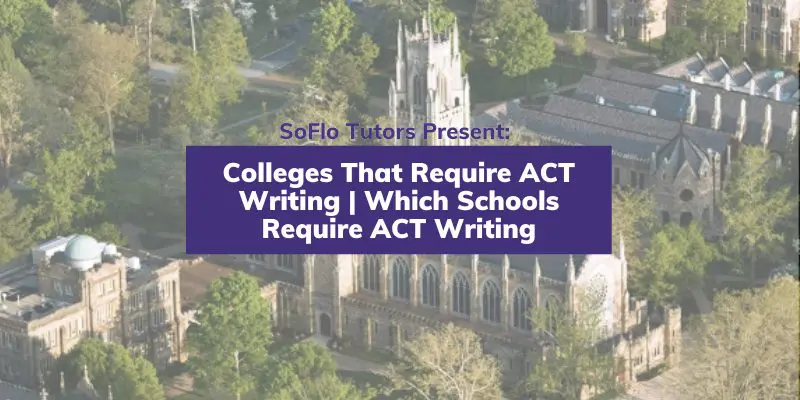 When you sign up for the ACT, you may notice that there is an optional Writing test that you can take. Many will skip out on the Writing section simply because it's optional – why pay more to spend extra time on an already-3 hour long test? Before taking the easy road out, though, take the time to learn more about the section and think through different factors of if you should actually take it. It may be in a students' interests to skip it if it is truly not needed in their college applications, but some colleges actually require that applicants submit their ACT Writing score. If it turns out that you are applying to one of these colleges, you'll be in a pickle if you decided to skip the section!
This blog will provide a list of colleges that require applicants to submit their ACT Writing scores. I will also explain what exactly the ACT Writing test entails and several other factors you should consider before opting in or out of this section.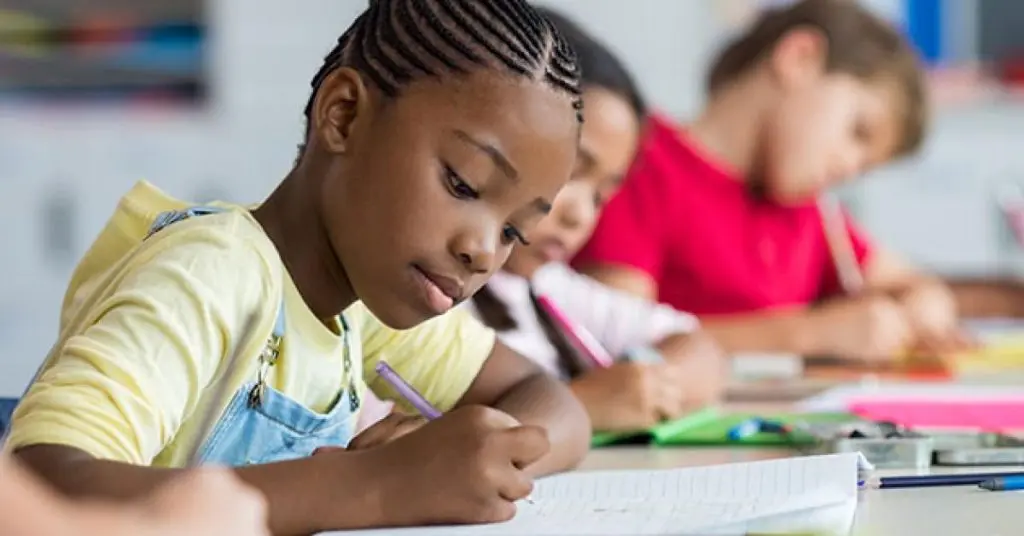 Why Do Some Schools Require ACT Writing?
While it definitely is not the norm, some schools require applicants to submit their ACT Writing scores. These scores are helpful for admissions officers to see how prepared you are in completing writing assignments in college. There is a large amount of essay-type homework and exams in college, especially if you are in a humanities major, so being able to write clearly, construct an argument, and provide evidence to support it is a major skill admissions officers are looking for in prospective students.
Though students also submit multiple essays and can provide a writing sample with their application to showcase this skill, they may not be the most helpful to an admissions officers. With these types of essays and writing samples, a student may have had months to plan, write, and edit it, with potentially multiple stages of peer-review and teacher feedback.
The ACT Writing test, however, provides a writing sample from a student under a strict time limit and without any outside feedback or edits. Though this is understandably a raw piece of work, it is helpful for admissions counselors to gauge a student's writing ability.
Thus, some schools will require the ACT Writing test, while most keep it as an optional score students can submit. A good Writing test score can strengthen an application, especially if a student is applying for a humanities program. So even if the schools you are applying to do not require the test, based on your situation, you should highly consider taking it, especially if you are applying to top schools where every little stat can help your application stand out.
Features Of The ACT Writing Section
You can opt-in to take the Writing section at the end of the all of the other sections of the ACT. The test is treated like an add-on to the overall ACT, so to take it, you will have to pay an additional $25. The Writing section is 40 minutes long, and it can be taken after every ACT offered across the US.
Note that you cannot take the Writing section on its own! It has to accompany a full ACT test, so you cannot just walk into a testing center just to write the essay.
What Is Being Tested
The ACT overall tests fundamental skills you learned throughout high school that are crucial to succeed in college. In other words, your score is supposedly a reflection of your "preparedness" for college-level work. As the name suggests, the Writing section tests your writing skills. This does not just mean your ability to write and construct clear and grammatically-correct sentences (your grammar is tested in the English section anyway), but also your ability to create a persuasive argument backed up by evidence.
Test Format & Structure
The ACT Writing test will provide you with a prompt outlining an issue. The issue could range across many possible topics. An example could include one tackling the issue of automation, and balancing its implications as a sign of progress versus replacing humans with machines. The prompt will then provide you with three different perspectives on the issue. For the automation prompt, the three perspectives could be:
We lose our humanity when we replace people with machines.
Machines can do certain tasks better than humans and is more efficient and prosperous for our world overall.
This issue raises important questions about what humans are or can be and pushes humans and machines toward new, unimagined possibilities.
Your task will be to consider the three perspectives, and then develop your own unique essay either expanding on one of the perspectives or putting forth your own line of argument. You are required to, however, mention and consider one of the given perspectives in your essay. If you are developing your own argument, you can explore how your stance compares with the given perspective.
While there is not an explicit word limit or minimum, your response should be around 400 words and fit within the pages given to you in the test. Students can generally hand-write about 150 words per page, so your response will be at least three pages long. Though it can be tempting to write more, consider the time and space limit. You will also want to leave some time to edit and proof-read your work. Though some have noticed a correlation between higher scores and a longer response, you still want to balance quality and quantity. Writing more will not automatically get you a higher score; it has to further showcase your skills and strength in writing.
How It Is Graded
The ACT Writing test is scored on a scale of 2 to 12, with 12 being the highest possible score you could get. The average score on the Writing test is between a 6 and 7.
Note that your Writing score is not factored into your total ACT composite score. Your ACT composite score will be the combination of your English, Reading, Math, and Science scores, while your Writing score will be presented to colleges as something separate. Your score report will also present an English Language Arts (ELA) score, which is a combination of your essay, English, and Reading scores.
Unlike the rest of the ACT, which is graded by a scantron machine, the Writing test is actually reviewed by two human graders. They follow a specifically designed scoring rubric, where they will each grade your essay from a 1 to 6 scale in four domain s. Then, the scores from each of the graders are added together to give a final score ranging from 2 to 12. If there is a huge disparity between each grader, a third grader will be consulted.
The four domains on the rubric are: Ideas and Analysis, Development and Support, Organization, and Language Use and Conventions. It is extremely important to keep all of these domains in mind when you are writing your essay. As formulaic as it sounds, this is how you will be graded so you will want to write to reach these targets. Remember, the ACT Writing test is a chance to prove to colleges that you have the basic fundamentals of writing down. Your essay does not need to be something you will necessarily cherish and look back on in years to come (in fact, you'll probably forget about it once you leave the testing room!).
Here is the rubric with descriptions of the four domains:
What Makes A Good ACT Writing Score
Because the average ACT writing score is a 6 or 7, a score above an 8 is considered a "good" score. If, however, you are aiming for top, selective colleges a score above a 10 will put you in the competitive range of your fellow applicants.
You can also consider your ACT Writing score based on its percentile. For example, if you scored in the 99th percentile, your score is higher than 99% of all other test takers. This is an extremely difficult achievement and will position you well to apply to top, selective colleges. A score in the 50th percentile will put you among the average test takers and still position you well to apply to a wide spread of universities.
These judgements, however, are still somewhat subjective. These would be considered what is a good ACT score in general , but you will want to determine what is a good ACT score for you. This will ultimately depend on your own score goals and colleges you are applying to . A good way to judge this is to research the colleges you are applying to and see what the average ACT Writing score is of their admitted students. Colleges will often post these stats on their website. Taking a practice Writing test will also help you gauge your abilities and determine how much you can feasibly improve within the time you have.
Do All Colleges Require ACT Writing?
Now then, what kinds of colleges actually require ACT Writing? Are there some colleges where it is optional to submit your score, but highly recommended? Keep reading to find out what kinds of schools require you to submit the score, and which ones you should consider submitting the score to, even if it is optional.
Top Colleges
It may come as a surprise to many, but most top schools in the nation actually do not require you to submit your ACT Writing score. Recently, top schools like Harvard, Yale, Princeton, and Stanford have dropped their ACT Writing requirement. In fact, none of the Ivy Leagues currently require the test. Many top public universities, like the University of Florida and the University of Michigan, have also dropped the ACT Writing requirement, while schools in the University of California system have stopped requiring submitting test scores in general.
These schools have stopped requiring these scores because they want to focus on other parts of the application. Admissions officers believe that components like your grades in humanities subjects like English and History can tell them more about the strength of students' writing skills. Nevertheless, they will still consider your ACT writing score in your application if you submit it – it just won't have as big as an impact as other factors.
Schools With Humanities Programs
Similar to top schools, colleges and universities with strong and prestigious humanities programs also do not require submitting your ACT Writing score. You might expect Pepperdine University and George Washington University, schools with robust journalism programs, to require them, but they are still optional to submit. Same goes with Georgetown and the College of Holy Cross in Massachusetts, which offer well-known English degrees. Hamilton College in New York, Washington University in St. Louis, the University of Iowa, and Colorado College, which all have great writing programs, similarly do not require the test.
Even smaller liberal arts colleges, which often have class requirements that are heavy on writing, do not require the test, including Amherst, Wellesley, Swarthmore, Bowdoin, Pomona, Haverford, and Davidson College.
Technical And Science Schools
If schools with a strong humanities focus do not require the ACT, it is not a surprise that most technical and science schools do not require you to submit an ACT Writing score. Though schools like Caltech, MIT, and the University of Michigan will care about your writing ability (it is just as important to be able to communicate your scientific findings!), the ACT Writing will not be a huge factor in your application.
What Schools Require ACT Writing?
So then, if many of the nation's top schools and even schools with a focus on writing do not require the ACT Writing test, why take it? While there are a few, there are still several select colleges and universities that require the test.
Schools that require you to submit your ACT Writing score include:
Martin Luther College
Molloy College
Soka University of America
University of Mary Hardin-Baylor
University of Montana Western
West Point – US Military Academy
Wyoming Catholic College
Yellowstone Christian College
If you are applying to any of these schools, or are even thinking of applying, you should take the ACT Writing test! It is better to have the score, rather than realize later that you need it and have to retake the entire ACT just to have it.
Should You Take The ACT Writing Test?
Now that you know what the ACT Writing test entails, what it shows about you to admissions counselors, and which schools require it, you can make a decision on whether or not its the right decision for you to take the test. It will all depend on your own goals and situation, but there are several factors everyone can consider when making this decision. Check out our full guide for all the factors you should consider when weighing whether or not to take the ACT Writing Test.
Do any of the schools you are applying to require you to submit an ACT Writing score?
If the answer is yes, then you should definitely take the test. If you are not sure about your college list and are considering applying to schools that require the score, the safest bet would be to take the test. If you have no interest whatsoever in any of the schools that require the test, you should consider several other factors, like the ones described below, before making your decision.
Will the ACT Writing score complement your application?
The purpose of the ACT Writing test is to showcase a student's writing skills and preparedness for college-level essays and writing assignments. Like many other test scores, you can use this score to accentuate a part of your application, or make up for something that is lacking. If your application conveys you as a budding journalist that has won numerous writing awards, a high Writing score can further cement your narrative. On the other hand, if you are more inclined to Math and Science and have struggled in school with English and humanities subjects, taking the ACT Writing test and scoring high can somewhat make up for it.
Keep in mind, though, that admissions committees in different colleges will weigh your Writing score differently, and many have expressed that it makes a small and marginal difference to your application. These small differences, however, add up when you are applying to top schools. It is up to you! Based on your situation and goals, weigh out the cons of taking the test (like time and money) with how much you think the test will really benefit your application.
Do you have enough time and bandwidth to prepare for the ACT Writing test?
There are several drawbacks to taking the test that some students may not expect. One of them is the cost. The ACT Writing test incurs an additional $25 fee on top of the already-expensive ACT test fee. Plus any resources or private tutoring sessions that you might pay for to prepare for the test and the money you invest in taking the ACT… it adds up. If you qualify for the ACT fee waiver program, though, you have the choice to take the ACT Writing test for free.
Another consideration students should keep in mind is that preparing and taking the ACT Writing test is additional time and effort on your part. Though you are young and full of energy, time and effort are finite resources. The time you spend preparing for the ACT Writing test could be additional hours improving your Reading or Math scores, which are weighed heavier in your applications. If the test only brings you a marginal benefit, it may be a wiser decision to spend your time and effort in other parts of your application that could grant you significantly greater gains.
Tips To Improve Your ACT Writing Score
If you have decided to take the ACT Writing test, here are several tips to set you up for the most success:
Tip #1: Follow A Clear Structure
One of the major areas you are being graded on in the ACT Writing test is your organization. The way you structure your essay is imperative to conveying a strong argument and making it easily read and understood by graders. In general, you should organize your essay in the following format:
Introduction: Introduce what view you are taking and, if necessary, the provided perspective that you are taking into account. Do not spend too long crafting the perfect first sentence – in fact, it is better in this case to get straight to the point since you have limited time and space. Definitely avoid making this section too rambly and long, as well.
Thesis statement: This is the most important part of your essay. Clearly state your view and give an outline of the line of argument you will take. You do not have to go into too much detail (that's for later), but give a general sense how you will support your argument.
Discuss the correlation between different perspectives. If you posited your own unique argument, make sure to discuss the relationship between it and one of the provided perspectives! It is one of the directions in the prompt, and the graders will surely be expecting your essay to have this.
Explain your reasoning and use evidence or examples. This part is where you can argue for your position. Make sure you choose the strongest pieces of evidence. Examples can help flesh out a point and make it more believable. It is recommended to stick to one point or perspective per paragraph so that it is easier to organize for you and easier to follow and understand for the reader.
While you can add your own flair and personality within these sections, make sure that you have these foundational blocks in place.
Tip #2: Practice Writing Timed Essays
Practicing writing timed essays is one of the most effective ways you can study for the ACT Writing test. Being able to simulate what you will experience in the testing room is the best way to prepare. You can do this by practicing writing timed essays to example prompts, which can be found online. In these sessions, get used to writing under pressure and planning out your time . You should get a feel for how long it takes for you to think and plan out your essay, actually write the essay, and review and edit it at the end.
One thing that students often forget is that the ACT Writing test is hand-written! It may have been a while since you have last hand-written an essay, since most writing assignments these days are often typed out on a computer. Use this time to practice your handwriting so that it is clear, legible, and a reasonable size (handwriting that is too large can lead to running out of space). You can also get used to the feel of writing for a long period of time – you don't want a hand cramp to mess up your score on test day!
Tip #3: Read more
This is an underrated tip to improve on the ACT Writing test. While it may seem somewhat unrelated to the test itself, reading more and reading widely can generally help you become a better writer. Exposing yourself to different writing styles and formats can give you ideas on how to improve your own writing organization and style. Reading also lends people to larger vocabularies, so you can explain your ideas in more concise and precise ways. You do not have to read intensely to pick up these benefits. Skimming the news every morning or dedicating half an hour everyday to reading a book can add up to a lot of hours over time.
For a more complete list of tips, check out our article: "ACT Writing Tips To Ace Your Essay."
Frequently Asked Questions
Do colleges require act writing.
Most colleges do not require you to submit an ACT Writing test score. In fact, it is an optional part of your application in many top schools like Harvard and Yale and even among schools that have strong humanities and writing programs, like Georgetown and the University of Iowa. While your Writing score can showcase the strength of your writing skills, it will likely not have a huge impact on your admissions decision in these schools. There are, however, still several schools that require submitting an ACT Writing score.
Which Schools Require ACT Writing?
Schools that require you to submit your ACT Writing score include: Martin Luther College, Molloy College, Soka University of America, University of Mary Hardin-Baylor, University of Montana Western, West Point – US Military Academy, Wyoming Catholic College, and Yellowstone Christian College.
Prepare For The ACT Writing Test With SoFlo Tutors
Are you planning to take the ACT Writing Test? Or, are you looking to improve your skills in general to ace the English and Reading sections? SoFlo Tutors can help you out. Our tutors create tailored study plans for all of their students based on their target score, strengths and weaknesses identified from a diagnostic test, and testing date. They work one-on-one with each student to provide time-tested strategies and skills that have allowed hundreds of previous students reach their target scores and get into their dream colleges. All of our tutors attend top universities around the nation and scored in the 99th percentile on their ACT. Our tutors schedule to sessions to your availability and our costs start at $60/hour. Check out our tutoring services to book a session today!
About The Author
Andie Pinga is an expert SoFlo tutor and graduated from the University of Pennsylvania with a B.A. in Economics and a minor in Anthropology. She scored a 35 on her ACT and enjoys rock climbing and playing the guitar.
What Is An ACT Superscore | Which Colleges Superscore the ACT
Top 5 most difficult ap courses | what are the hardest ap classes, you may also like.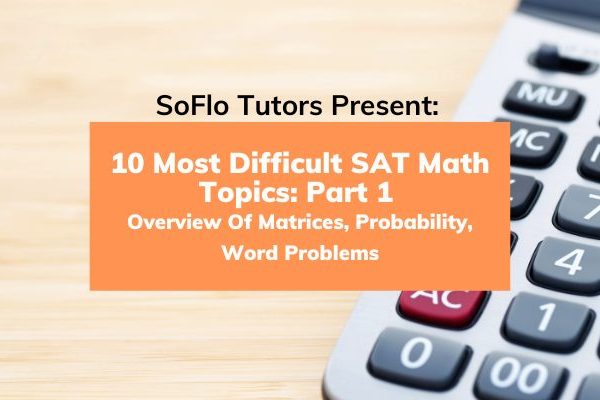 10 Most Difficult SAT Math Topics: Part 1 | Overview Of Matrices, Probability, Word Problems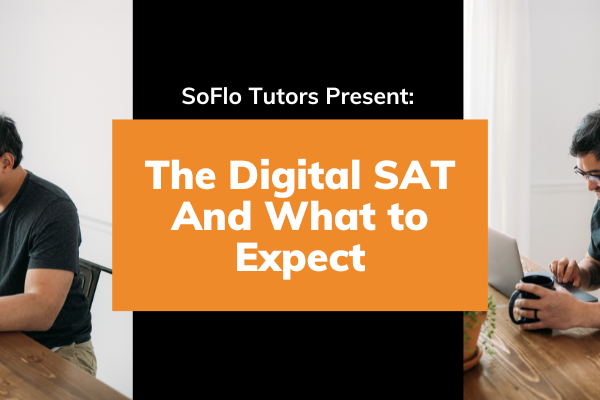 What Is The Digital SAT?
Comments are closed.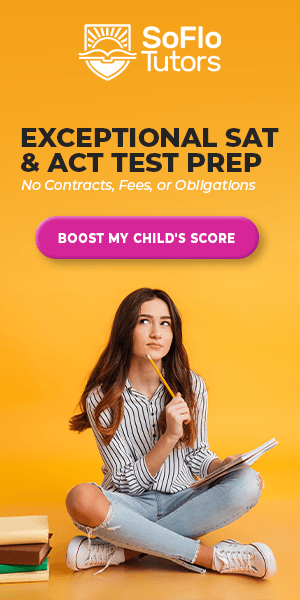 We are exceptional online SAT/ACT tutors and college counselors that develop a personalized strategy tailored to your child's strengths and weaknesses. Our founder Adam Shlomi had an 800 in Reading and 770 in Math on the SAT — good for the 99th percentile on both sections, went to Georgetown University, and has been tutoring for five years. We also offer free tutoring to those in need; money shouldn't stop someone from achieving their dreams.
Watch Michael's Story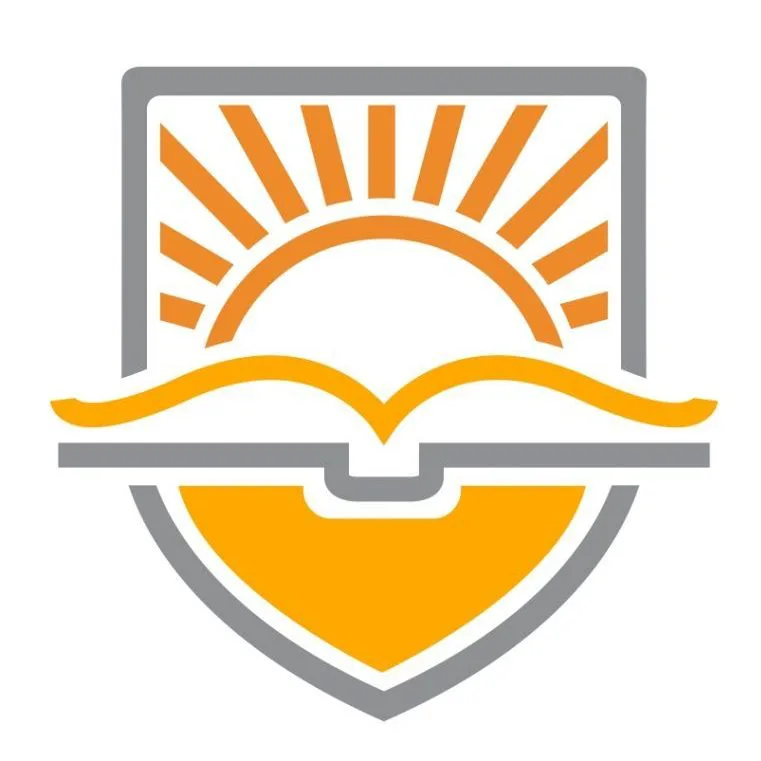 Free Course: A Complete Guide to the SAT
In this free online class we share our #1 SoFlo secret for boosting SAT scores. Plus we teach tricks for every section of the test: Reading, Writing and Math. If you want to increase your score, you NEED this free class.
954-654-9777
SAT/ACT Prep
Math Tutoring to Raise Grades and Confidence
Scholarship
Media and Press
Latest Posts
Getting into plme at brown (combined ba/md) | soflo tutor feature, what is the bright futures scholarship program, attending florida state university with the bright futures program | soflo tutor feature, the bluebook app, devices, and the digital sat.

ACT Writing and SAT Essay Requirements
On january 19th, 2021, college board announced that they will no longer administer the sat subject tests in the u.s. and that the essay would be retired. read our blog post  to understand what this means in the near term and what the college board has in store for students down the road., our articles on subject tests and the sat essay will remain on our site for reference purposes as colleges and students transition to a revised testing landscape. as an admission tool, students should consider the essay as canceled. compass recommends our students forgo the sat and act optional essays on future exams..
The SAT Essay and ACT Writing continue to pose a conundrum for students. While College Board and ACT have made these components optional, a small number of colleges continue to require or recommend them. Compass believes that students should no longer take the SAT Essay or ACT Writing unless they are applying to (or thinking about applying to) one of the few colleges that still requires the essay. Students who have already taken the essay should not be overly concerned about scores. One reason the essay is fading away is that the scores simply aren't that accurate or useful. Colleges never really found a use for them, and the essays created an unnecessary obstacle for some applicants.
Rather than worrying about an essay score that is mostly ignored by colleges, Compass believes students should spend their time strengthening the more valuable pieces of their academic portfolio: high school GPA and, more specifically, success in rigorous courses like APs. Compass offers AP and academic tutoring in over 50 subjects to help students stay on pace with their coursework. Our team of subject specific expert tutors will guide the program from start to finish. We also offer a Study Skills and Organizational Coaching program to provide students with the tools they need to excel in the classroom.
The following table of popular colleges provides a wide range of institutions and policies.
Colleges with essay optional policies often do not specify whether submitted essay scores will be used for admission. When the college explicitly states that scores will not be evaluated, we have listed the policy as "Not Considered." "Optional" should not be interpreted as meaning that the college uses submitted scores. We recommend contacting the school if you have specific questions.
ACT and SAT Essay Requirements - Class of 2019 and Beyond
* In response to COVID-19, these schools have announced temporary test optional or test blind policies, which also effects their essay requirements and recommendations. Please check with the individual schools for more information.
** University of Montana Western has students submit ACT Writing in order to satisfy English proficiency requirements.
Post a comment or send an email to [email protected] with questions or recommended changes.
Related posts:
ACT Writing scores have gone through multiple changes. To try to clear things up, Compass has published ACT Writing Scores Explained . A similar analysis for the SAT is also available.
Our College Profiles page  provides SAT and ACT scores for some of the most competitive colleges in the country.
Score choice and superscoring policies can be found for more than 400 popular colleges and universities.
Subject Test requirements continue to evolve, so Compass keeps an up-to-date list.
Updated 6/24/2020
About Art Sawyer
Art graduated magna cum laude from Harvard University, where he was the top-ranked liberal arts student in his class. Art pioneered the one-on-one approach to test prep in California in 1989 and co-founded Compass Education Group in 2004 in order to bring the best ideas and tutors into students' homes and computers. Although he has attained perfect scores on all flavors of the SAT and ACT, he is routinely beaten in backgammon.
SIGN UP FOR OUR NEWSLETTER
Role: --- Student Parent/Guardian Counselor Other
Class Year: --- 2024 2025 2026 2027 2028 2029 Other N/A
Popular Posts
National Merit Semifinalist Cutoffs Class of 2025 November 15, 2023
SAT and ACT Policies and Score Ranges for Popular Colleges and Universities July 18, 2023
Colleges that Allow Self-Reporting of SAT and ACT Scores September 29, 2023
National Merit Scholarship Program Explained October 4, 2023
Using digital PSAT Scores to Compare SAT and ACT October 23, 2023
Recent Posts
The PSAT Counselor Toolkit November 16, 2023
What's a Good Digital PSAT Score? November 3, 2023
What do digital PSAT and SAT percentiles mean? October 30, 2023
The New Digital SAT October 24, 2023
Previous Post The PSAT and National Merit for the Class of 2022
Next post 2020 ap exams in review, 173 comments.
Hi Art, Hope you are staying safe. Son is sophomore who will be taking the September ACT. He is not a great writer, does not like writing, and does not want to take the writing portion. He likely will score in the 33-35 range and apply to a variety of schools (a couple top [sub-10% acceptance rate] privates and top publics, as well as some less competitive universities and colleges). Not applying to any UC schools. Do you think lacking the writing score — which likely would be average — will hurt him? Put another way, would doing the writing help him at schools where it is "optional" assuming his score is not great but not terrible? Thanks. ST
ST, If colleges were completely honest, they would admit that the Writing test is dead. Some won't state it so bluntly because it sounds like writing is not important. I don't think there will be any colleges that care about your son's Writing score by the time he applies. He should pass on it in September.
Thanks Art — appreciate the great advice here and on this web site generally!
If I'm understanding correctly, the only students who need to be taking the writing/essay exams are those applying to the first 9 schools on your list that are "required" or "recommended"? In this wild west post-Covid era of college testing where it seems the only constant thing is change, it is hard to understand why anyone would still take the essay portion if they aren't applying to any of those 9 schools. We are in CA so it used to be needed for the UC's but as you noted even that has changed. So now post-Covid, do you still advise most of your students to take the writing exams, or feel that there is "more upside than downside" to taking them? My 11th grader previously did the SAT w/essay and scored 760 R&W, 650 M, and 4/4/5 on the essay. He'll be retaking it to improve his math score, or possibly switching over to the ACT since SAT isn't offered this summer (He was scheduled for the March exam that was cancelled the day before, so we are re-evaluating our options). Thanks very much for your insight.
BSS, I'd go even a step further and say that — except for students applying to West Point — the essay can finally be retired. I'm not sad to see it go!
Given that your son is already considering the ACT, I'd recommend looking at July ACT and August SAT dates. Not that he needs to take both, but the strategy is a hedge against cancellations. Registration for some students just opened up for the SAT dates, but it sounds like your student will need to wait until registration goes wider on June 3.
Duke: "Recommended" Duke website: "We do not require the optional essay." https://admissions.duke.edu/apply/ I don't see anywhere that they recommend it.
Also, on your Subject Test page: Duke: "Recommended Strongly " Duke website: "We do not require Subject Tests." I see nothing that would indicate it is "Recommended Strongly". https://admissions.duke.edu/apply/
Caltech – "Optional" Caltech website – "Caltech also does not require the SAT Essay or ACT Writing exam sections. These sections will not be considered in the application review process." http://admissions.divisions.caltech.edu/apply/first-yearfreshman-applicants/standardized-tests
I believe the vast, vast majority of the colleges you list as "Optional" similarly don't even consider a writing score.
Thanks for reaching out! And thank you, in particular, for the Duke update. Just a few weeks ago we checked their site and they still had Subject Tests listed as recommended strongly with the "or ACT" twist. We've updated the Subject Test page to reflect that. We still have Duke listed as recommending the essay because of this: https://today.duke.edu/2018/07/duke-makes-sat-essay-act-writing-test-optional-applicants (this announcement is from almost two years ago, but we haven't heard anything to specifically counter it.)
We recognize that the essay is becoming increasingly less relevant in admissions, and we have plans to revisit this list and put the "Optional" schools in better context.
Hello Mr. Sawyer, I have an SAT score of 1510 and my essay score is 5/4/6 should I consider taking the SAT again to improve the essay score if I plan to apply to the top universities such as Harvard, Yale and Duke.
Mazin, You should not repeat the SAT just because of your Essay score. You may have seen the news yesterday that College Board is phasing out the Essay. It is simply no longer a concern.
Mr. Sawyer, what are you thoughts on the ACT writing (essay). Do you expect it to follow suit and discontinue it like the SAT essay?
Marjorie, My first thought is that — ACT's decision aside — students should not take the Writing test. It is disappearing for good reason — it's just not very good or useful.
ACT will make a business decision, just as College Board did — although not necessarily with the same immediate result. ACT may want to retain the fees it is receiving for the Writing test. It may also try to wait just long enough not to seem that it is following College Board's lead. ACT typically implements changes during its school calendar year of Sept – July. I would not be surprised to see the essay discontinued after the summer administrations.
Mr. Sawyer-Wanting some advice. My junior just took the ACT and scored a 33 composite with a 35 in English and a 34 in reading. Our school had recommended the writing test so he took it and bombed it with a 6/12. He has taken all honors and AP English classes offered and done excellent. GPA is 3.95 unweighted. I wonder if his horrible handwriting played a role but now he is stuck with a 6 on writing. Should he retake the test just to improve that score? If so does he take it with writing again or simply try to score a 33 without writing and submit that score. He's looking at Carleton, Pomona, Grinnell along with some others.
Sarah, One of the reasons the essay has been abandoned is just how fluky the results can be. I would not recommend retesting only to raise his Writing score.
By using this website, you agree to our Privacy Policy .
© 2023 Compass Education Group. SAT, PSAT, NMSC, National Merit, Merit Scholar, ACT, ISEE, SSAT, HSPT and AP are registered trademarks not owned by Compass Education Group. The trademark holders were not involved in the production of, and do not endorse, this website.
OUR APPROACH
ONLINE TUTORING
SAT / PSAT (Classes of 2023 & 2024)
DIGITAL SAT / PSAT (New for Class of 2025 & Beyond)
ACADEMIC / STUDY SKILLS
COLLEGE WRITING PREP
HSPT / ISEE / SSAT / SHSAT
ACT/SAT FUNDAMENTALS
SAT, ACT, & PSAT
TEST PREP ESSENTIALS
MATH SUMMER BRIDGE
PROCTORED (In-Person or Live Online)
INTERACTIVE (Online, On-Demand)
DIGITAL ADAPTIVE (New for Class of '25 & Beyond)
SELF-ADMINISTERED
RESOURCE CENTER
COMPASS GUIDE
PRIVACY POLICY
Colleges that Require the ACT Writing Test
Learn Which Colleges and Universities Require the ACT With Writing
ACT Test Prep
Test Prep Strategies
Study Skills
SAT Test Prep
GRE Test Prep
LSAT Test Prep
Certifications
Homework Help
Private School
College Admissions
College Life
Graduate School
Business School
Distance Learning
Ph.D., English, University of Pennsylvania
M.A., English, University of Pennsylvania
B.S., Materials Science & Engineering and Literature, MIT
If you're trying to decide whether you should take the ACT with Writing or just the regular ACT, the list below can help you make your decision. It includes all of the colleges and universities in the 50 United States that require the ACT writing section, listed by state.
Realize, however, that there are hundreds of colleges that recommend the ACT Plus Writing without requiring it. So unless you know for sure that the schools you're applying to don't care about the writing section, it may be wise to spend the extra half an hour and $16.00 to take the ACT Plus Writing.
Note that the number of colleges requiring the ACT with Writing continues to decrease since the SAT dropped the required writing section from its exam in March of 2016. Some schools had required the ACT Writing Test to put the SAT and ACT on equal footing, but now that writing is optional for the SAT, many schools have decided to make it optional for both exams.
Schools Requiring the ACT Writing Test
The schools on the list were identified using ACT's search tool. Colleges change their requirements frequently, so be sure to double-check with the schools for the most accurate and up-to-date information. Click on a school's name here to get more information including acceptance rates and typical ACT and SAT scores for admitted students.
California Institute of Technology
Chapman University
Claremont McKenna College
Golden State Baptist College
Harvey Mudd College
Occidental College
Patten University
Scripps College
Soka University of America
Stanford University
University of California at Berkeley (Berkeley)
University of California at Davis (UC Davis)
University of California at Irvine (UC Irvine)
University of California at Los Angeles (UCLA)
University of California at Merced (UCM)
University of California at Riverside (UCR)
University of California at San Diego (UCSD)
University of California at Santa Barbara (UCSB)
University of California at Santa Cruz (UCSC)
University of La Verne
University of San Diego
Westmont College
Connecticut
United States Coast Guard Academy (USCGA)
Yale University
Delaware State University
District of Columbia
Florida A&M (FAMU)
Florida Atlantic University
Florida International University (FIU)
Trinity Baptist College
Georgia Southern University
Morris Brown College
Ogeechee Technical College
Oxford College of Emory University
University of Hawaii at Manoa
Bible Missionary Institute
MacCormac College
Olive-Harvey College
St. Joseph College Seminary
VanderCook College of Music
Fairhaven College
Indiana University East
Louisville Bible College
Simmons College of Kentucky
Washington Adventist University
Massachusetts
Harvard University
Springfield College
Wellesley College
College for Creative Studies
University of Michigan, Ann Arbor
Mississippi
Urshan College
University of Montana Western
New Hampshire
Dartmouth College
Seton Hall University
Barnard College - Columbia University
Concordia College - New York
CUNY - John Jay College of Criminal Justice
Five Towns College
List College - Jewish Theological Seminary
Molloy College
Pratt Institute
Siena College
SUNY College - Old Westbury
SUNY Maritime College
University at Buffalo - SUNY
United States Military Academy - West Point
Vassar College
North Carolina
Duke University
Elizabeth City State University
Elon University
Fayetteville State University
North Carolina Central University (NCCU)
Queens University of Charlotte
University of North Carolina School of the Arts
Western Carolina University
Winston-Salem State University
North Dakota
God's Bible School and College
Lake Erie College
East Central University
Lane Community College
Oregon State University
Portland State University
Pennsylvania
Arcadia University
Lafayette College
Muhlenberg College
University of the Sciences in Philadelphia
York College of Pennsylvania
Rhode Island
Rhode Island College
Rhode Island School of Design (RISD)
South Carolina
University of South Carolina - Columbia (USC)
South Dakota
Southwest Tennessee Community College
Cedar Valley College
Hardin-Simmons University
Paul Quinn College
Southwest School of Art
St. Edward's University
Stephen F. Austin State University
Tarleton State University
University of Dallas
University of Mary Hardin-Baylor
University of Texas at Austin
University of Texas at Dallas (UTD)
University of Washington Tacoma
West Virginia
West Virginia University Institute of Technology
West Virginia University
College Profiles A to Z
Low SAT or ACT Scores? Check Out These Test-Optional Colleges
What's a Good ACT Writing Score?
What is the ACT?
Top Public Universities in the United States
HBCU Timeline: 1900 to 1975
University of the Pacific: Acceptance Rate and Admissions Statistics
Top West Coast Colleges and Universities
UNC Greensboro: Acceptance Rate and Admissions Statistics
UC San Diego: Acceptance Rate and Admissions Statistics
What Colleges Require SAT Subject Tests?
UNC School of the Arts: Acceptance Rate and Admissions Statistics
Good ACT Scores for College Admission
UC Merced: Acceptance Rate and Admissions Statistics
University of Colorado Denver: Acceptance Rate and Admissions Statistics
College of Charleston: Acceptance Rate and Admissions Statistics
By clicking "Accept All Cookies", you agree to the storing of cookies on your device to enhance site navigation, analyze site usage, and assist in our marketing efforts.
Which Colleges Require ACT Writing?
When you sign up for the ACT, you can choose to take an optional Writing section. Because this section requires extra time, money, and effort, many students decide to opt out of this section and just stick with the regular ACT.
While this section does make the ACT more challenging, there are many factors you should consider before you decide whether or not you are going to sign up for the ACT with the Writing section. The last thing you want is to pass on taking the ACT Writing section only to find out that the top schools on your list of dream colleges require this test for admittance.
Here are a few things you should keep in mind when you're deciding if you want to take the ACT Writing section:
What does the ACT Writing test measure?
The ACT Writing test measures how well you are able to write and how prepared you are to handle college-level writing.
Throughout your high school career, your writing skills should continue to improve with each English class you take. The ACT Writing test will determine how well your writing skills have developed since your freshman year.
Your ACT Writing score, which will fall on a scale from 2-12, is based on your strengths in four areas: Ideas and Analysis, Development and Support, Organization, and Language Use. If you have a strong command of these skills, you will score highly on this section and demonstrate that your writing skills are up to par.
Because of this, earning a high score on this test will make your application look more impressive to college admissions officers, and it can significantly boost your chances of getting into a competitive school.
Which schools require ACT Writing?
There are a handful of colleges and universities that require students to take the ACT Writing section if they apply to their school.
The ACT Writing section of the exam is a good way to help your application stand out, and it shows admissions officers that you have what it takes to do well with writing assignments in college. Furthermore, unlike other application essays and writing samples, which offer students plenty of time to plan, edit, peer-review, and proofread, the ACT Writing test has a strict time limit and gives admissions officers a better idea of a student's writing ability.
As of February 2021, there are only five schools that explicitly require ACT writing for incoming freshmen students:
Soka University of America
United States Military Academy- West Point
University of Mary Hardin-Baylor
University of Montana Western
Wyoming Catholic College
However, even though many colleges do not require applicants to take this section, most institutions still highly recommend that applications complete the ACT Writing test.
Even if the schools on your list don't require the ACT Writing section, you should still consider taking this test, especially if you are trying to get into highly selective colleges and universities.
Preparing for the ACT Writing test
In order to do well on the ACT Writing test, you will need to demonstrate your ability to think critically about the presented prompt and provide a well-written essay within 40 minutes.
If you want to receive a 12 on your essay, you will need to be able to craft a strong argument that picks a specific side, provide reasoning and evidence to support your claim, organize your essay so that it is easy to follow, and use varied sentence structure and strong vocabulary.
This is often easier said than done, especially considering the time constraint of this section.
One of the best ways to help prepare for the ACT Writing section is to work with a private tutor or take an ACT prep class . These resources can help you learn key strategies, like writing more than a page and integrating evidence into your body paragraphs, that will help you do well on this test.
Prep Expert only hires expert instructors, so you know that you'll be in good hands. Every tutor and instructor scored in the 99th percentile on their own standardized tests, and they have the expertise necessary to help take your writing skills to the next level.
Prep Expert has helped thousands of students earn the scores they need to get into competitive schools and earn countless dollars in scholarship money.
Enroll in one of our ACT prep courses or sign up for private, online ACT tutoring today when you visit our website .
Related Articles
Digital SAT vs Digital ACT
Oct 24, 2023
Realistic ACT Score Improvement
Oct 17, 2023
Everything You Need to Know About the New Digital ACT
Oct 3, 2023
Recent Posts
National merit psat cutoff scores: class of 2024, essential test-taking strategies for multiple choice exams, why grade inflation will bring back test scores in college admissions, top 10 secrets to raise your child's score.
Join Prep Expert Founder and Perfect SAT Scorer Shaan Patel for this exclusive event!
$200 OFF COUPON CODE
Subscribe to our emails and get $200 OFF any Prep Expert Online Course.
Enter the coupon code SHARKTANK200 to save $200 OFF any Prep Expert Online Course!
By providing your email address, you agree to our Privacy Policy and Terms & Conditions
No thanks, I'd prefer to pay full price.

Plan for College and Career
Take the ACT
School and District Assessment
Career-Ready Solutions
News & Blog
Students & Parents
Open Search Form
Open Notifications
ACT Non-U.S.
MyACT Sign In
College and Career Readiness
Succeed in High School
Testing Advice for the ACT
High School Resources
What to Do After High School
Prepare for College
Applying to College
Choosing a College
Paying for College
College Life
Career Planning
Starting Your Career
Recursos para estudiantes y padres
Consejos de prueba para el ACT
Planificación universitaria y profesional
Aplicar a la universidad
Vida de la escuela secundaria
Pagar la universidad
Vida universitaria
Other ACT Services and Products
Should You Take the ACT With or Without Writing
Wondering if the ACT writing test is for you? You're not alone. Taking the ACT with writing can give you an edge in college admissions by showcasing your writing skills and adding depth to your college applications with a special ELA score (English language arts). Let's explore the ins and outs of the ACT Writing Test to help you make an informed decision.
What is the ACT writing test?
The ACT writing test is an optional 40-minute essay that comes after the main ACT exam. It's designed to measure your writing skills — skills you've been honing in high school and will need in college.
You'll get a prompt with a complex issue and three perspectives. Your job? Craft your own viewpoint and analyze how it relates to the given perspectives.
Your writing sample will be evaluated on these four components:
Ideas and Analysis
Show you understand the issue and can generate relevant ideas.
Development and Support
Back up your argument with solid reasoning.
Organization
Structure your essay clearly to guide the reader through your argument.
Language Use and Conventions
Use clear, effective language that resonates with your audience.
The writing test complements the English and reading tests, offering colleges a fuller picture of your skills.
Is the writing portion of the ACT required?
The ACT writing test is optional, but some colleges and school districts do require it, so do your homework. Check the requirements for your target schools and your district's graduation policy.
What is the difference between taking the ACT with writing vs. without writing?
Taking the ACT with writing won't affect your Composite score, but it does add an English Language Arts (ELA) score to your report. Opting out means you'll miss out on this additional score. Learn more about ACT writing scores .
Why You Should Take the ACT With Writing
The ACT with writing offers a unique platform to articulate your thoughts and viewpoints, and it's a chance to go beyond grades and scores, allowing you to connect with admissions officers on an intellectual level. Whether you're set on a dream school or still charting your course, the ACT writing test is a valuable tool in your college application toolkit. Here are a few more factors to consider:
1. Your School or State Requires It
Some colleges, highs schools, and states require the ACT writing test. Check this early on to avoid surprises.
2. You Want Your Application to Stand Out
A strong writing score can make your application more competitive. It's a chance to showcase your logical reasoning skills.
3. Your Grades in English or Language Arts Aren't the Best
If your grades in English or language arts courses are not stellar, a high score on the ACT writing test can help balance your academic profile.
4. You Aren't Sure Where You Want to Apply Yet
If you're still exploring your options, taking the ACT with writing keeps all doors open, as some colleges may require it.
Why Take the ACT Without Writing
If none of the above reasons apply to you, and if none of your target schools require the ACT writing test, you might opt to take the ACT without writing. This can also save you time and reduce test-day stress.
How To Prepare for the ACT Writing Test
Crafting a standout ACT essay is all about strategy and focus. Allocate time for planning, writing, and reviewing. Understand the prompt and use optional planning questions to guide your thoughts. Keep your argument focused and support it with sound reasoning. Before submitting, review your essay for clarity and accuracy.
By following these guidelines, you'll be well on your way to writing an essay that not only showcases your writing skills but also makes your college application stand out.
Additional ACT Writing Test Resources
Explore these resources for more information on producing your best work on test day.
ACT Test Scores: How Schools Use Your Score
ACT Test Scores: Writing
Writing Test Description for the ACT
ACT Writing Test Tips
Writing Sample Essays
Writing College and Career Readiness Standards
Preparing for the ACT Test with Writing
This action will open a new window. Do you want to proceed?
Welcome to ACT
If you are accessing this site from outside the United States, Puerto Rico, or U.S. Territories, please proceed to the non-U.S. version of our website.
Should I Register for the SAT or ACT with the Essay or Without?
This is the second most popular question we get asked, right behind "Should I take the ACT or SAT?"
The good news for most students is that the essay section of these two tests is of little or no importance. The essay scores do not get factored into your composite scores for the SAT or ACT. The majority of colleges will ignore these scores completely, and those who do consider essay scores often view them as far less important than other aspects of your application.
In 2017, 71% of students taking the SAT and 54% of students taking the ACT opted to write the essay; however, fewer than 30 schools required the essay, with another 30 or so recommending the essay. What this means is that many students spent time on essay scores that were likely never looked at by the schools reviewing their applications.
Further, schools that were early champions of the newly designed essay sections of the two tests, such as the University of Michigan, Yale, Stanford, Harvard, and Princeton, have stopped requiring the essay section (although some still recommend it).
A Smarter SAT/ACT Testing Plan
Start by taking a look at the list below of schools and their SAT/ACT essay policies. You can search for specific schools by typing their names into the search box. Or try filtering the list to show just the schools that require the essay (type "required" into the search box).
If you are unlikely to apply to any schools that require the essay, search "recommended" to see a list of schools that recommend the essay. This is where it gets a little bit trickier. For many of these schools, a mediocre essay score is not going to significantly alter how they view your application; most just want to make sure you are adequately prepared for college writing. That said, these schools are clearly interested in seeing how you write under standardized testing conditions, and you are taking a risk by not providing them with this data. If there is a school on this recommended list that you are applying to and you are worried about writing the essay, you may find it helpful to reach out to the school's regional representative for their advice.
If you are not planning on applying to any of the schools that require or recommend the essay, you are in a great position to take the time and energy you would have spent preparing for the essay and redirect them toward other goals.
Note: Because schools frequently change their admission policies, it is always worthwhile to review the testing requirements for each school you are thinking of applying to, which are easily accessible on their admissions pages. The below table shows policies that were in effect August of 2019.  
If You Opt for the Essay
If you are opting to write the essay for the SAT or ACT, one of your best resources will be the model essays available on their official websites ( ACT / SAT ).
Best of Gold Coast
We are honored and proud to have won Best of Gold Coast again this year. This is our 15th award. Thank you to everyone who has voted for us throughout the years. We rely on word of mouth, so your support means everything to us!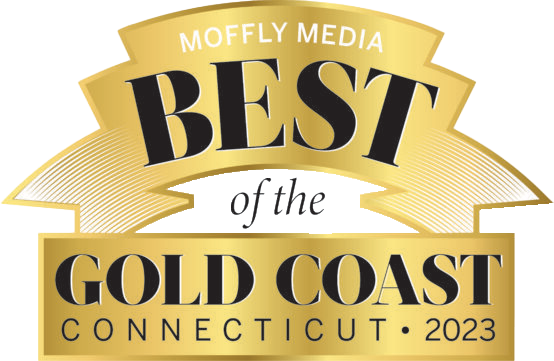 Stay Updated
Join our newsletter.
Course Locations
Join Our Team
Privacy Policy

Do colleges use the optional ACT Writing Test?
When it comes to the ACT, colleges come in two varieties: those that require or recommend that you take the optional ACT Writing Test, and those that say that the test is not needed. You can see which colleges require, recommend, or do not need you to take the ACT Writing Test .
Let's begin by determining what the ACT Writing Test is all about: It's a 30-minute essay-writing exercise. You are given a "prompt," which is the topic on which you should write your essay. You will also be given two points of view on the prompt. Your assignment will be to take a point of view on the topic (either supporting one of the views provided, or coming up with one of your own), and then write an essay discussing your perspective. View sample Writing Test prompts and assignments .
The purpose of the writing section is to test your English composition skills as well as your reasoning skills. This is how colleges use it, both those who require it as well as those who do not require the Writing Test.
Colleges which do not require you to take the ACT Writing Test will not place as much importance on the results of the test as they do on the other four tests on the ACT (English, Math, Reading, and Science). However, if you provide them with the results of the Writing Test, they will consider them alongside the other four tests and may give it just as much weight as the others. For that reason, if you are considering taking the ACT Plus Writing and submitting your results to schools that do not require the test, it is in your best interest to practice by writing sample essays, and becoming familiar with exactly what will be required of you on test day.
Schools which do require you to take the ACT Writing Test will give that section just as much weight as all the others, and will use the results of the test to gauge your command of the English language, as well as your ability to reason, defend, and articulate a point of view. They may also compare your actual ACT essay to the essays in your application.
There may, of course, be some schools that disregard the Writing Test results altogether if you submit them. However, do not take that chance—if you are planning on taking the ACT Plus Writing, make sure you practice, practice, practice so that you can put your best essay forward!